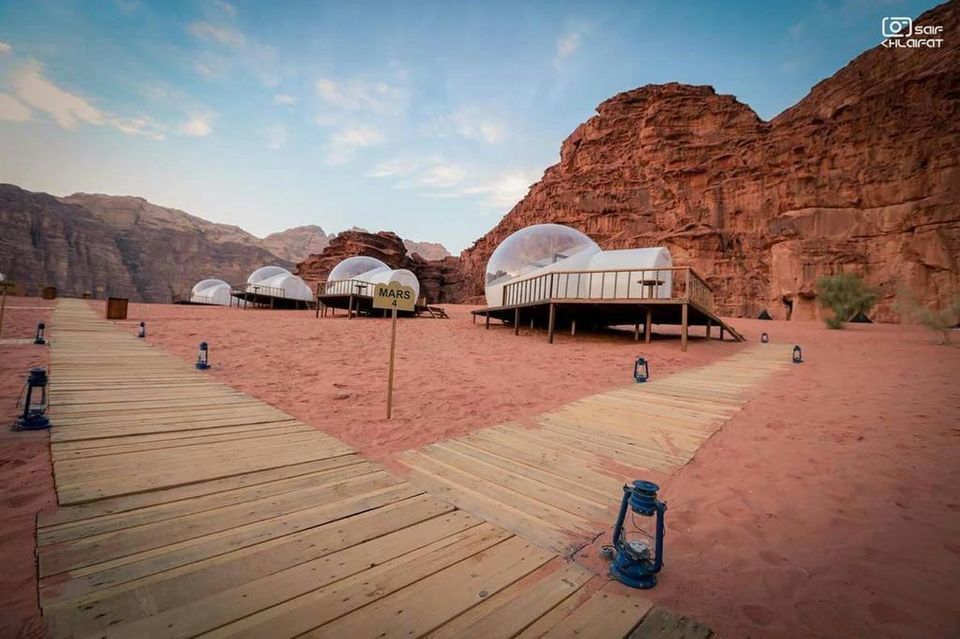 A honeymoon is the best excuse to bring out that stash of cash you've been saving and splurge on an experience that would otherwise seem too wasteful on an ordinary day. This is why luxury trips to the exotic Bora Bora islands and cruises across Europe are popular with couples. But if you are looking for alternative, unique holidays that will remain etched in your memory forever, you need a one of a kind idea.
And this is it.
A luxury camping experience in the majestic mountainous desert of Wadi Rum.
Ideal for
Couples looking for a once in a lifetime experience under the stars, but with a certain amount of privacy, in an exotic destination such as Jordan.
About the property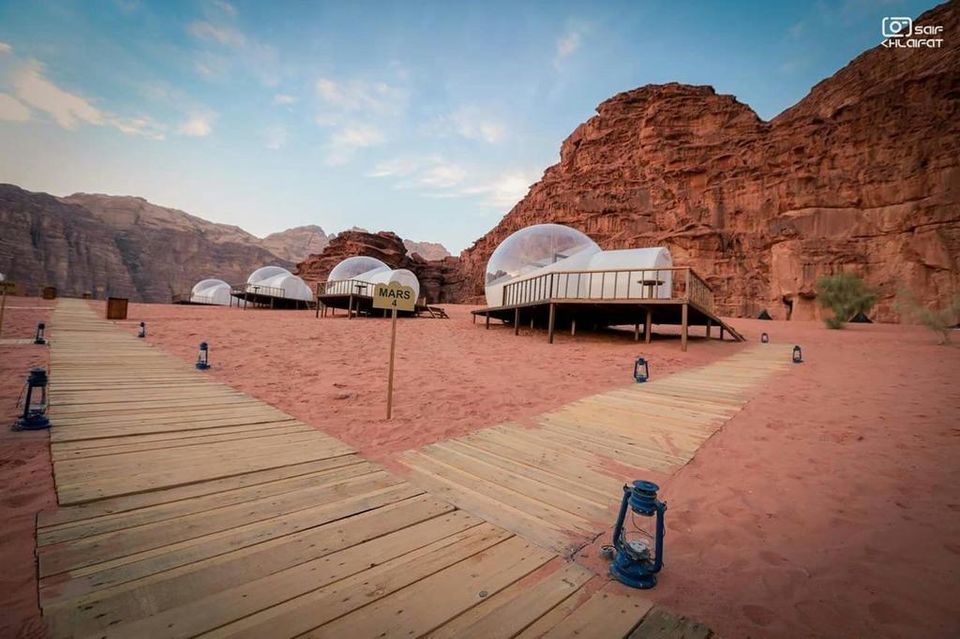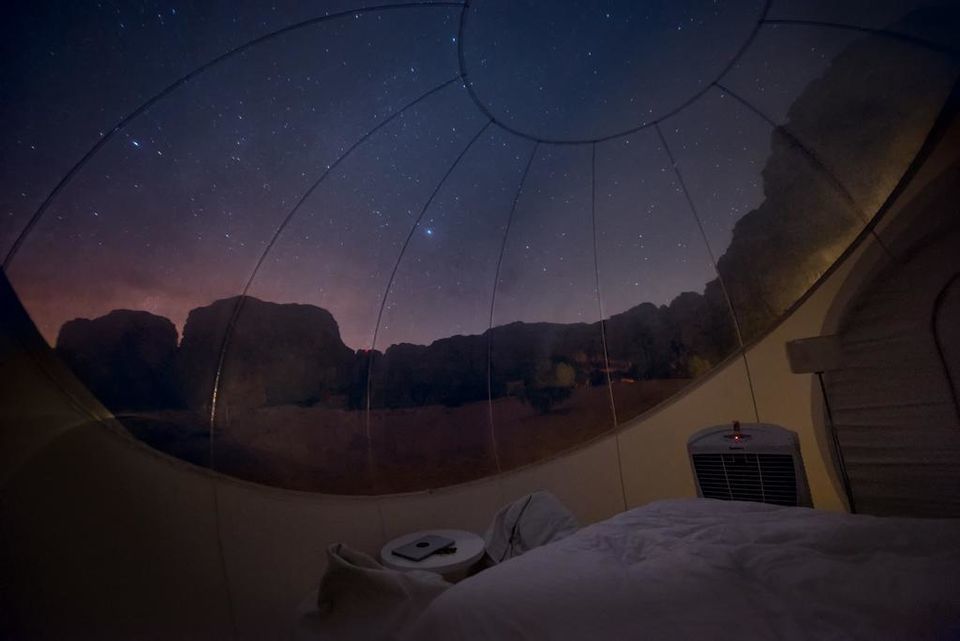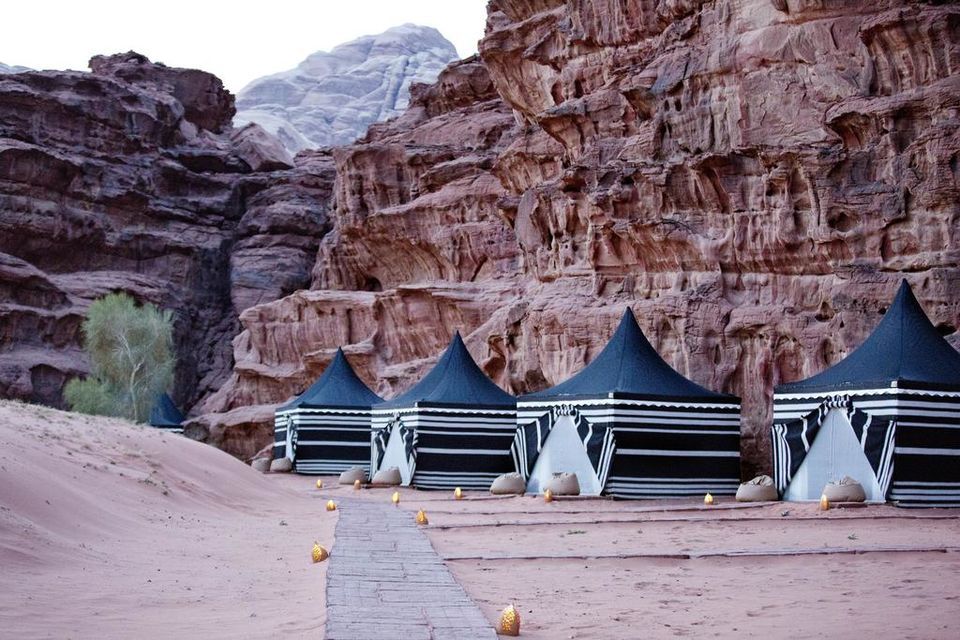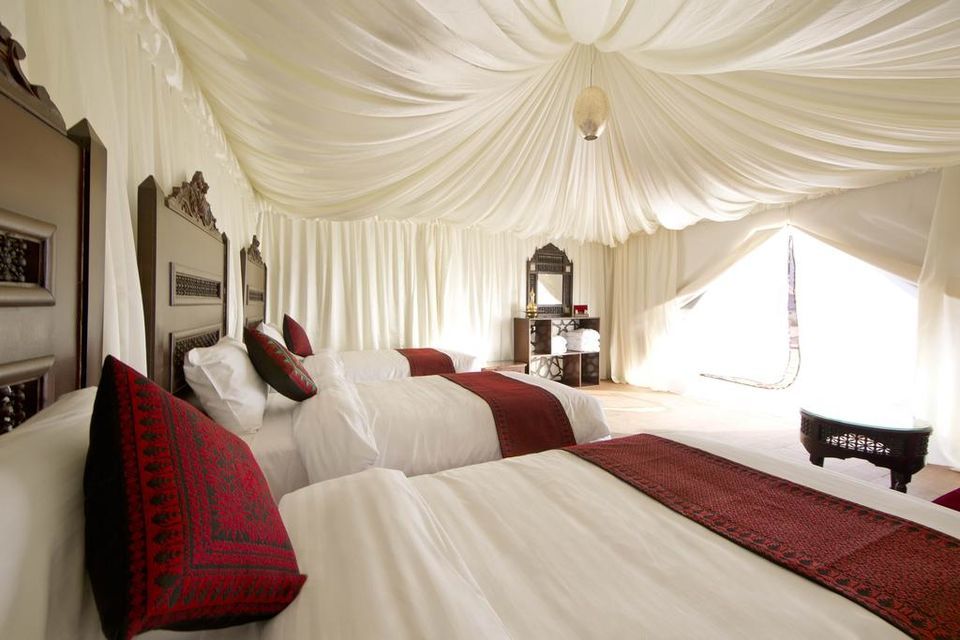 Lawrence in the popular movie, Lawrence of Arabia described the protected desert as "vast, echoing and God-like", and that's probably where you first heard of Wadi Rum. This magical place has a dramatic scenary of red dunes and towering rocks and smack in its heart is the Wadi Rum Night Luxury Camps.
The property offers 25 gorgeous luxury tents and bubble rooms, that give you an incredible chance to witness the landscape from your bed. The tents come in three sizes – king-size, twin sharing and triple-sharing. They are all furnished with hardwood floors, super comfortable beds with exquisite linens, a Bedouin sofa and lamps, and open to a sit out area. The tents even have a private terrace, where you can watch the stars from.
The bubble rooms, which they call 'Full of Stars', serve as extensions to the camps and are decorated with a king-sized poster bed and a bathroom with a shower. These camps glow like little space shuttles in the dark, making for a very remarkable scene.
Food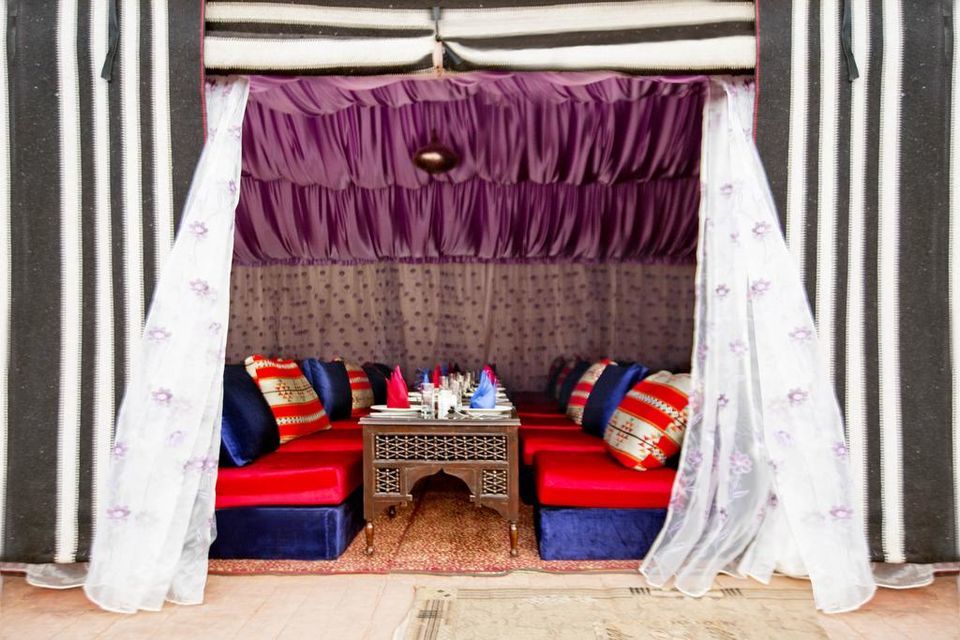 The meals at the camp are very delicious and satisfying. Made by the camp's private chef, traditional Jordanian food, including meat and vegetables, is cooked in a charcoal-filled pit dug deep into the desert sand. Later the spread is served in one of the luxury tents or under the sky full of thousands of twinkling stars. It's not an experience one can forget easily.
The feast ends with a cup of Bedouin tea, a special blend made from all kinds of desert plants.
Cost
The cost for the tents start at Rs 9,000, and includes soft drinks, breakfast and dinner. You can even book the tent as part of a package deal, including jeep tours of Wadi Rum and a camel excursion.
Best time to go
The months of April, May, October and November are the most pleasant in Wadi Rum, so you can go on outings without being toasted.
What to do here and around the property
There isn't much to do inside the camps besides lazing around and eating. So in the morning get the organisers at the camp to put together some activities and excursions through the desert for you. This includes camel rides, jeep adventures and 4x4 rides in the surrounding areas. Whichever mode you choose, these are the sites you should cover in Wadi Rum:
The twists and turns of Kazali Siq
A split in the towering rocks of Jebel Khazali takes you through narrow twists and turns and a fascinating journey. On the rocks are ancient inscriptions and pictures that tell stories of men and women and all kinds of animals – from sheep to ostriches. You can only go 150m on foot easily; to go deeper inside, you'll need a guide and a special kind of transport. Ask the folks at the camp for more details, once you are there.
The remarkable arch of the Burdah Rock Bridge
You'll have to get off your ride (camel or 4x4) to get to the summit of the Burdah Rock Bridge. A rock arched 80m above the surrounding rocks, the only way to get that picture on top of it is by taking a steep and challenging hike to it. But the view of the red and brown landscape of Wadi Rum, makes this climb well worth it.
The red magic of Al-Hasany Dunes
This will probably be a stop on your camel ride or 4x4 anyway, but make sure to ask ahead if it is included. There are many dunes in Wadi Rum, but the Al-Hasany are the most impressive with a striking red colour and a mesmerising view from top. They back up to red sand dunes of Jebel Umm Ulaydiyya and look their best at sunset.
Getting there
The only way of getting to Wadi Rum from India is by flight.
By air: From New Delhi, fly to the Queen Alia International Airport, located 45km from Jordan's capital of Amman. From there, a taxi will take you to Wadi Rum in three-and-a-half hours, for around 90 JOD or Rs 8,300.
To enter the Wadi Rum protected area, you will have to pay a charge of 5 JOD at the Wadi Rum Visitor Centre. From there, it is an 8km drive to the Wadi Rum Night Luxury Camps.
All camp pictures have been sourced from booking.com.
Have you been to Wadi Rum or any part of Jordan? If yes, then share your experience with the Tripoto community and inspire travellers to make this their next getaway.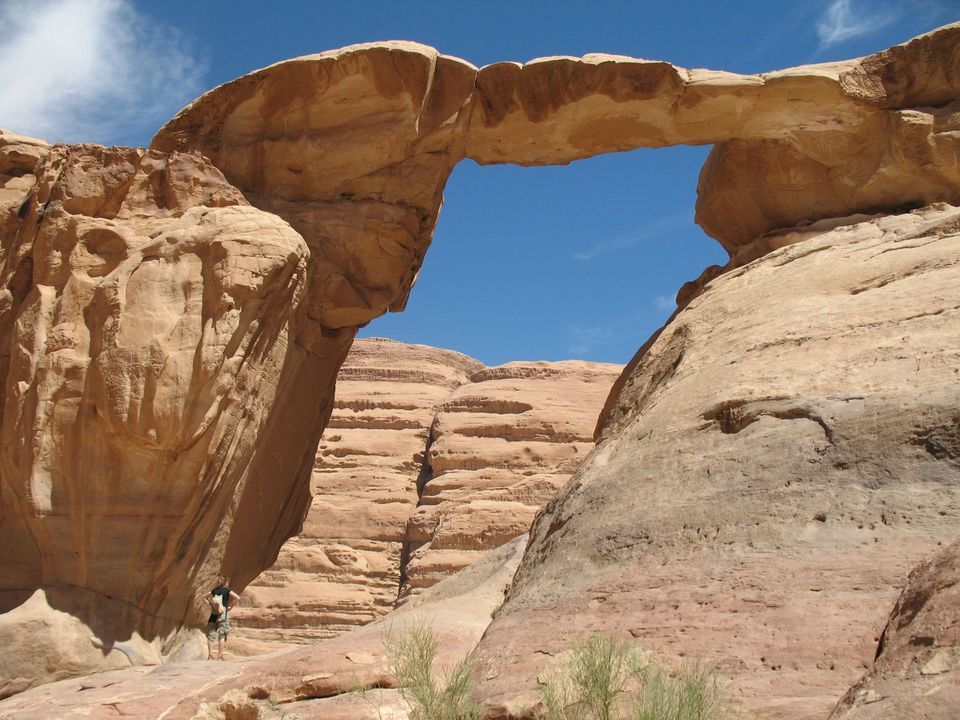 Frequent Searches Leading To This Page:-
wadi rum camping under the stars, wadi rum camping luxury