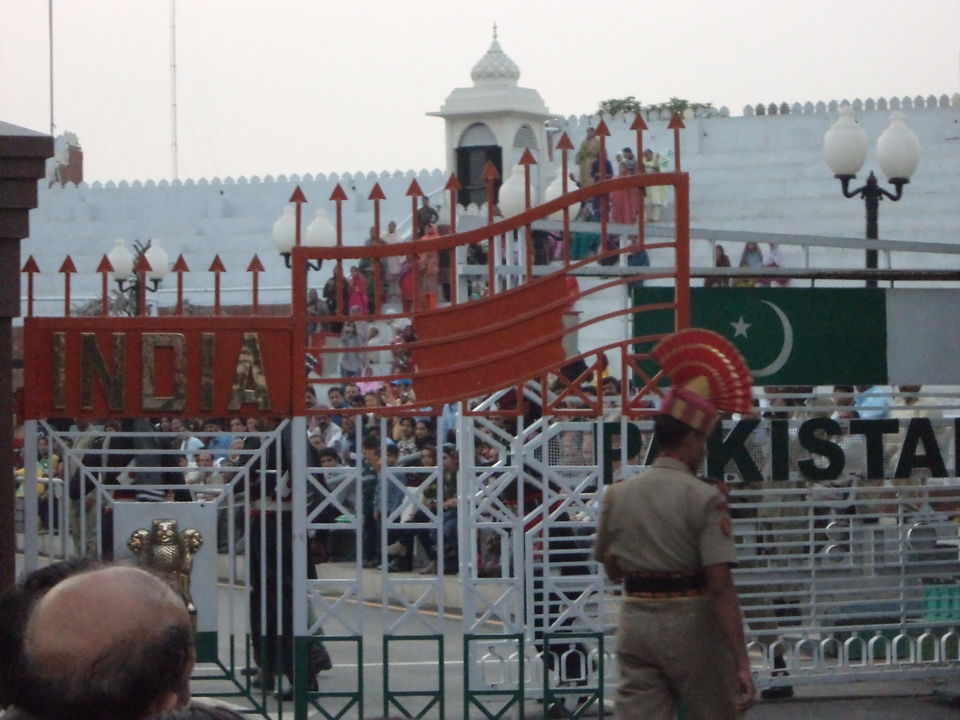 Wagha Border stands on the highway between India and Pakistan that is Lahore and Amritsar. The Wagah Border Ceremony is a must watch while on a visit to Amritsar. A sense of patriotism takes over while watching our men perform.
We got a VVIP pass to watch the program at the border. This made things much easier for us. By car it would consume about 45 mins to travel to the place. The pass allowed us to take our car up to the end of the road where the ceremony would take place.
We got seated right in-front of the arrangement. The ceremony usually starts around 4 and continues till sunset for about an hour.
Before it commences, one may run bearing the flag of India on the highway. Many citizens took pride and participated heartily.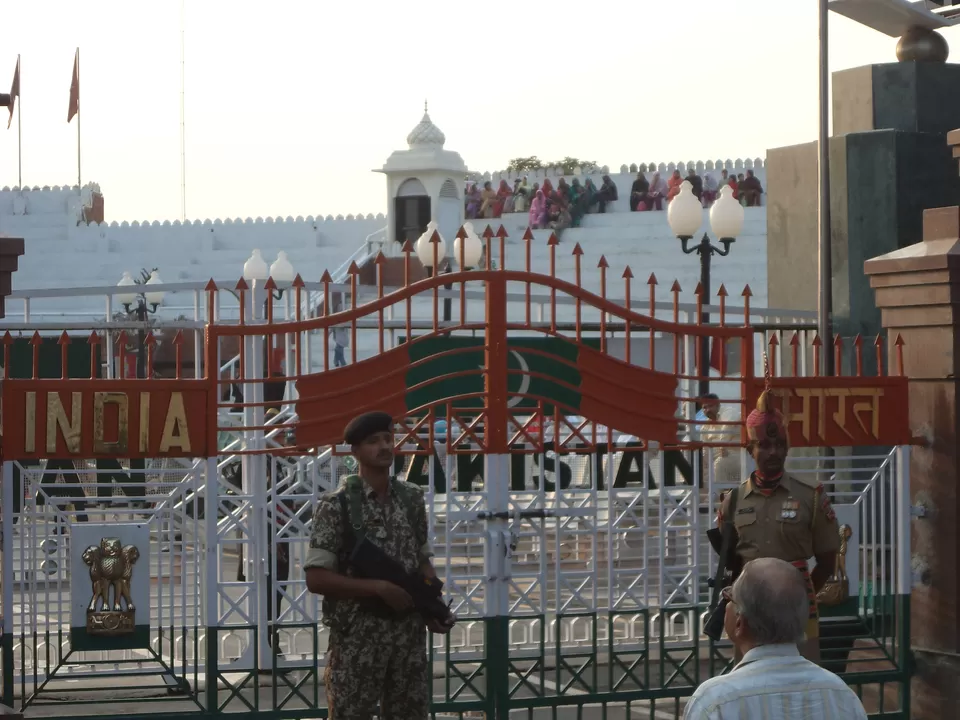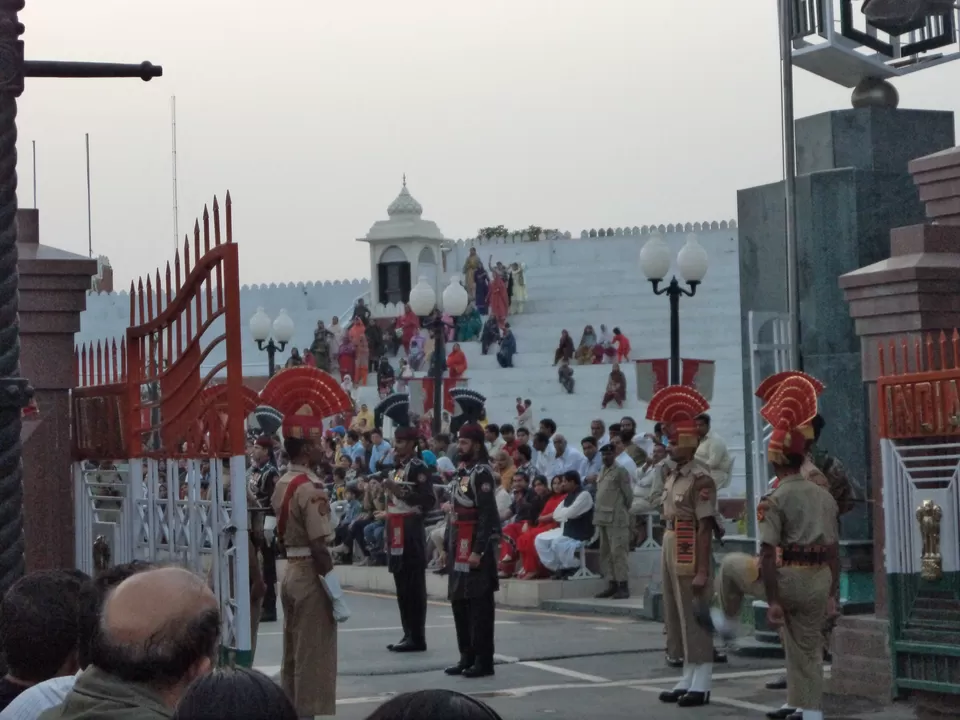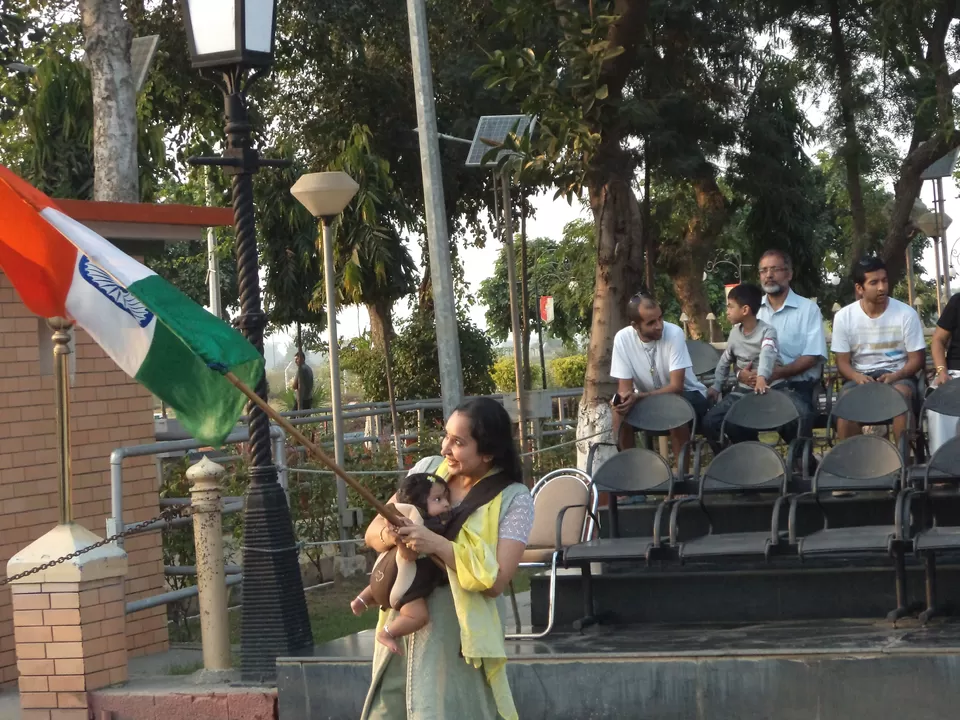 The program starts with the either side calling out and marking the beginning of the program. The best of the infantrymen perform their marches. They are long and high marches, almost a bit of a dance form. The gates open and one can get a glimpse of the other side of the land which is offcourse not starkly different. A similar land but a different country by politics.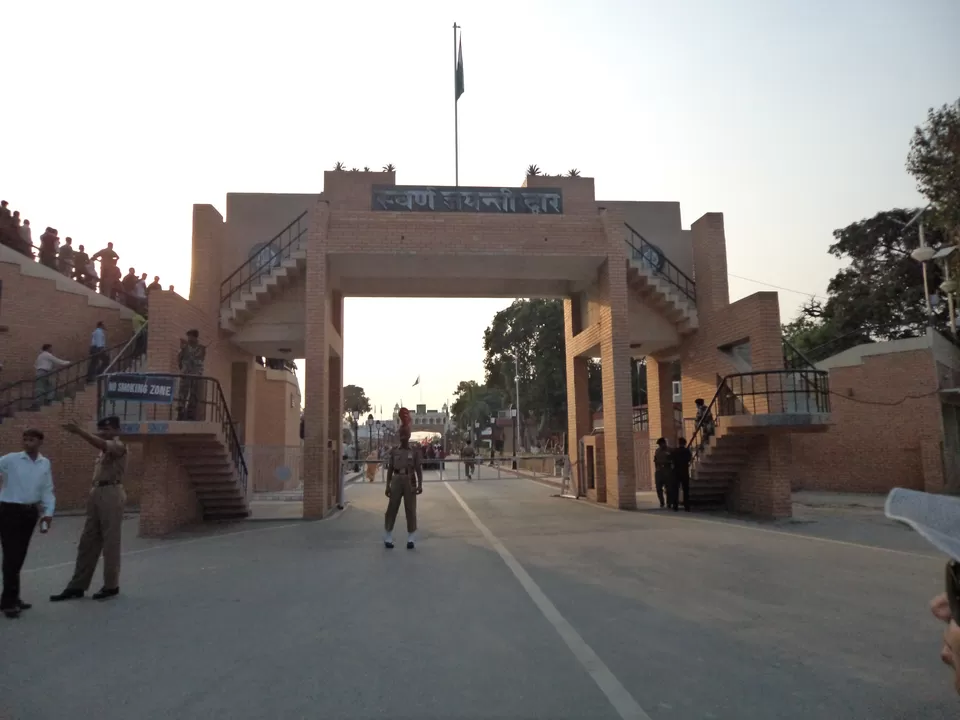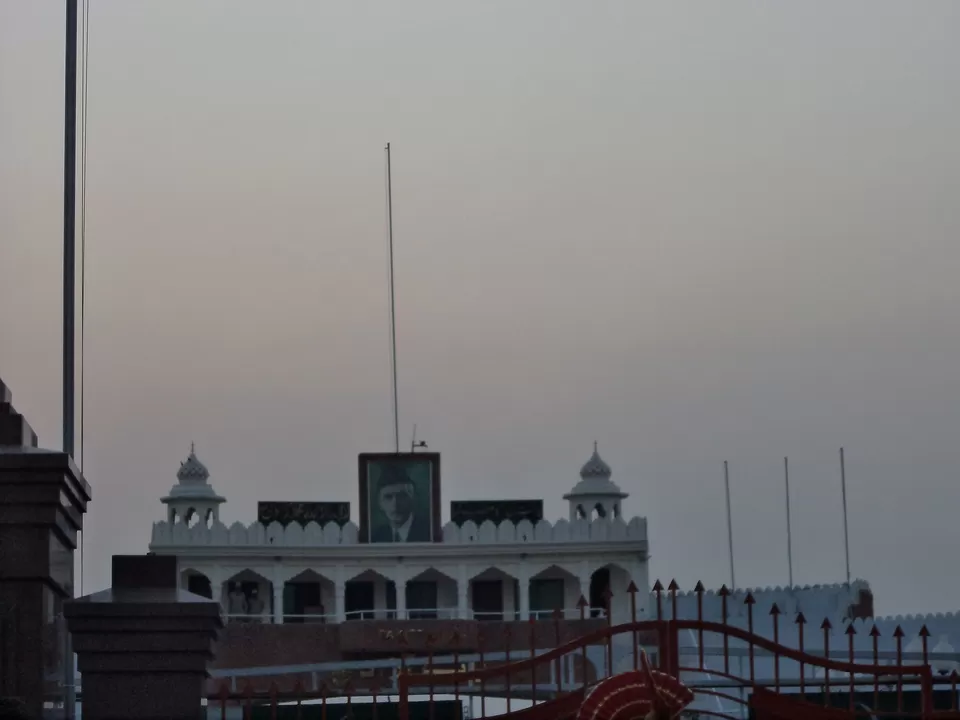 The flags are lowered on either of the border. The gates are again closed, both sides call out, even the citizens start cheering. This almost seems like a competition of patriotism showcased by screams from either sides.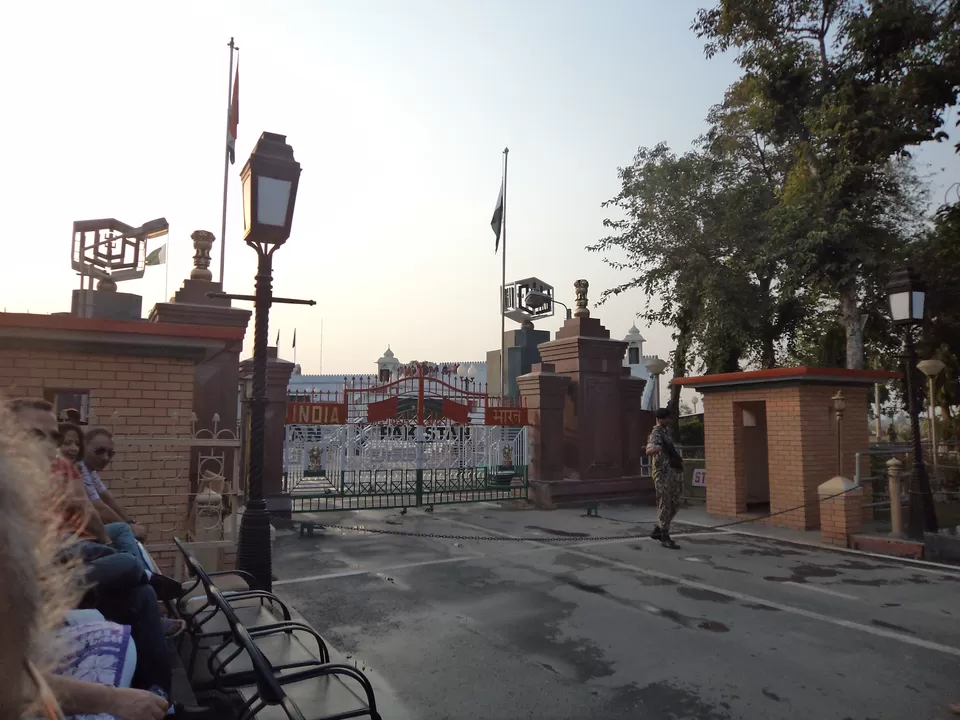 One may later take photographs with the men beside whom one feels tiny and feeble!