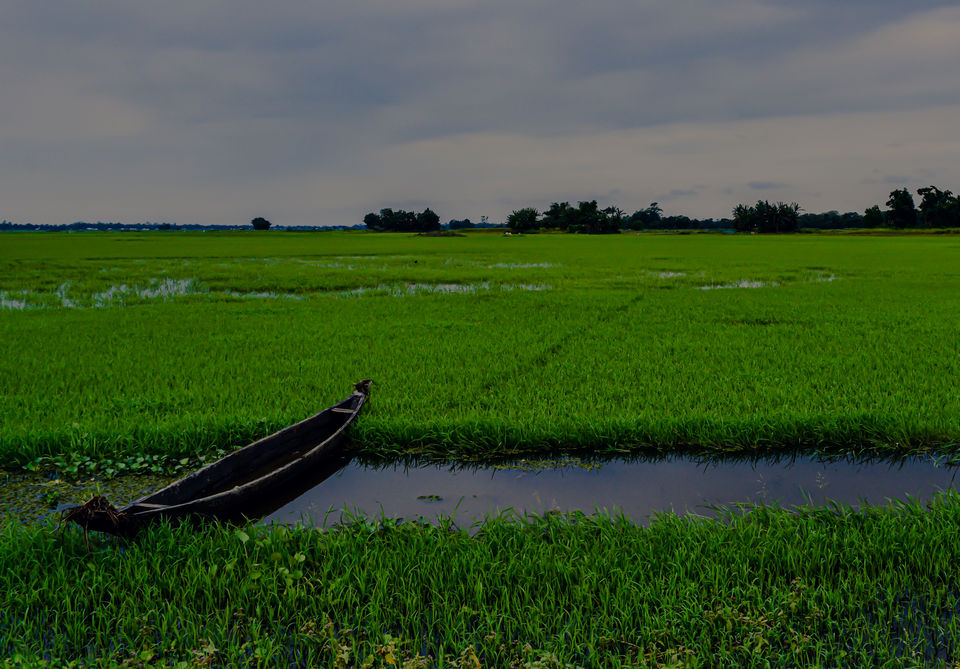 Majuli which is considered to be World's largest River Island is situated in Brahmaputra River, Assam which also holds Guinness World record for highest River Island. Undoubtedly it is the crown jewel of north-East India hiding in plain sight. In every sense, it can be considered as nature's paradise and I believe it is not a place but an experience in itself especially for the people who are thriving for some peace and tranquility.
Best Time to visit: October to March offers the best and surreal view of Majuli. From April to September Majuli witness the rainfall during monsoon so it is better to avoid as the situation gets quite worse due to floods.
How to Reach: From Guwahati, you can take a bus to Jorhat via Khaziranga which is around 300kms which takes around 7 hours and cost you approximately INR 350. From Jorhat catch a shared taxi which costs around INR30 to Neemati Ghat (Jorhat). From Neemati Ghat at every hour from 08:30hrs up to 03:30hrs ferry departs which costs INR 15 and takes approximately 1.5 hours and drop you at Kalambhari Ghat (Majuli). Again from here you can get a shared taxi which can take you to your destination. I paid INR 100 for a shared Sumo.
Where to Stay: Hotel La Maison De Anand this is where I stayed. It is managed by Mr. Monjot who is such a genuine person and also knows a lot about this place. Fun fact is that it is the first guesthouse built here in Majuli by a French couple. This place offers bamboo hut stay along with concrete hut stay. It costs me around INR 600 but bamboo hut stay. They have their own cafe which offers one of the best foods around this area.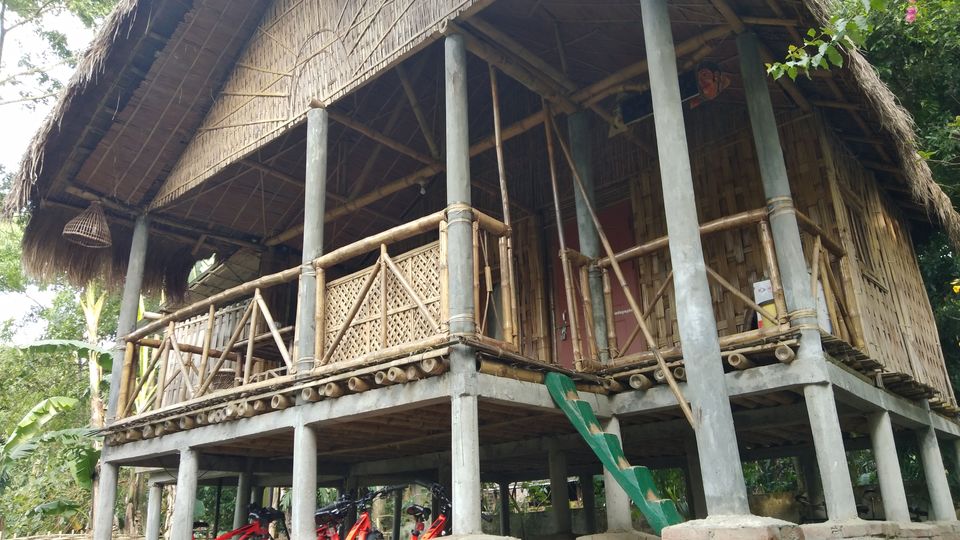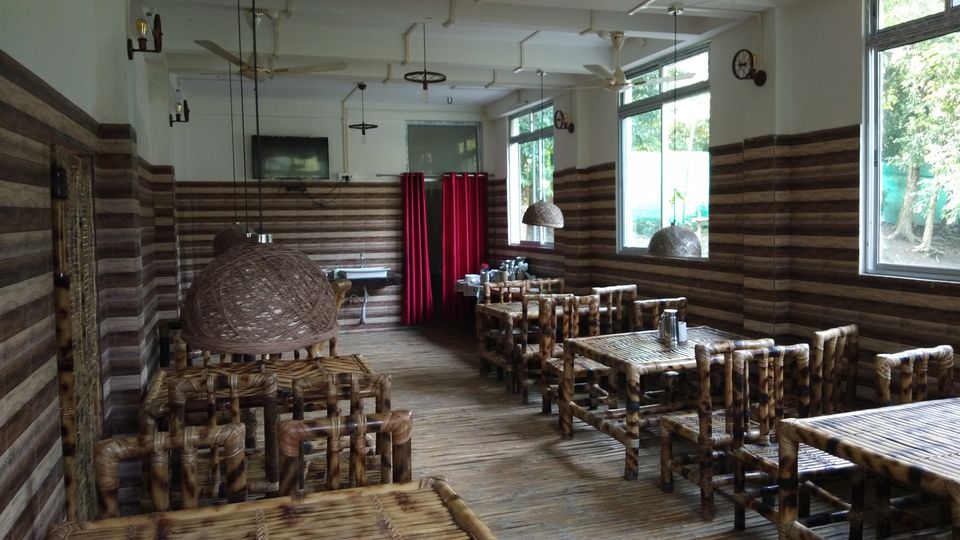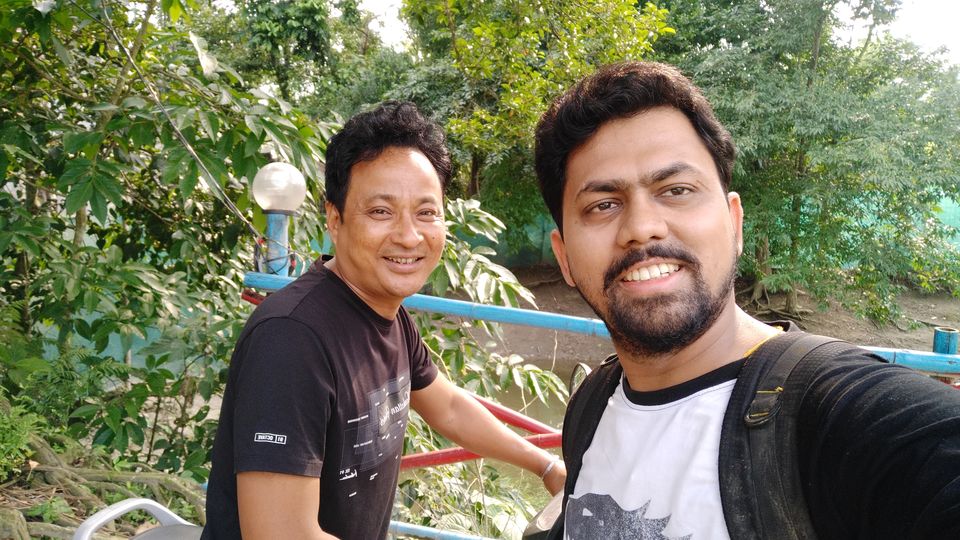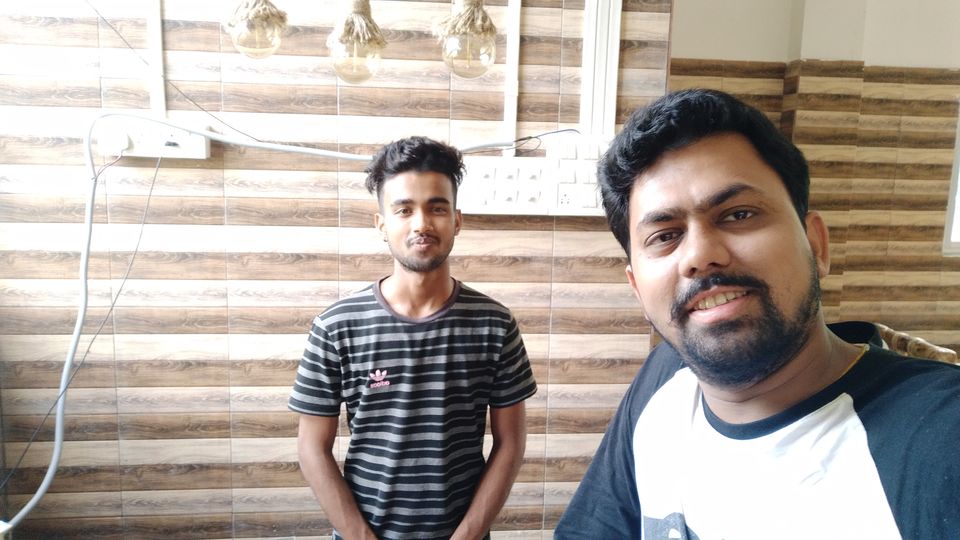 How to Explore: If you are in a group I would suggest you hire a taxi which costs around INR 1600-1800 for the whole day.
You can also hire a Scooty which can cost you approximately INR 400 for 24 hours or a bicycle which is around INR 200. I suggest you plan your day in advance. If you are planning for visiting locations that are far then it is better you hire a Scooty. If you want to stroll around then better hire a cycle and enjoy your ride in and around forests.
Food & Drinks: One must try local Assamese dishes which mainly consist of rice and lentils. And yes one cannot miss rice beer, APONG. There are 2 kinds of rice beer that is black and white although I personally liked the black one which gave the hint of wine.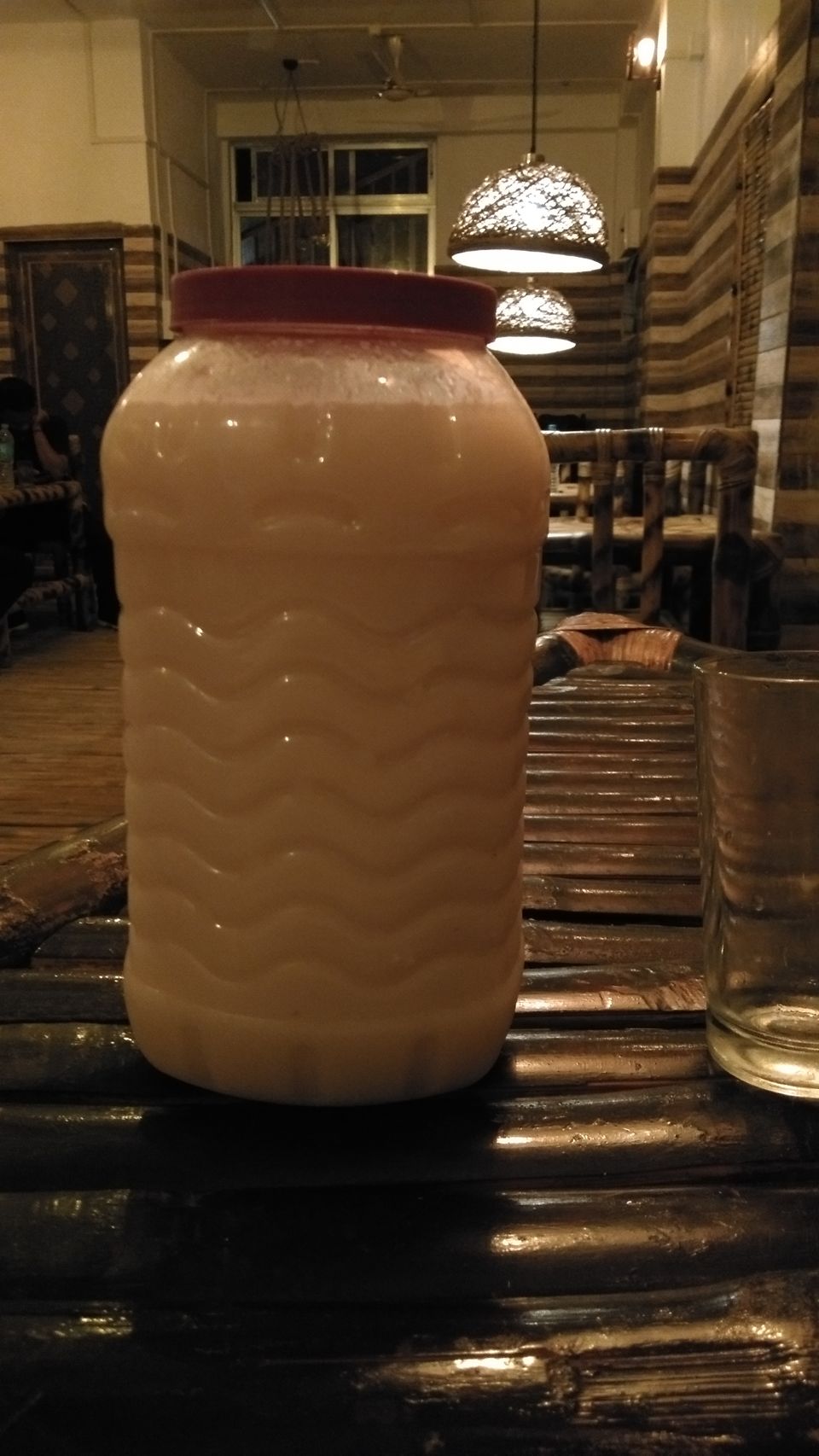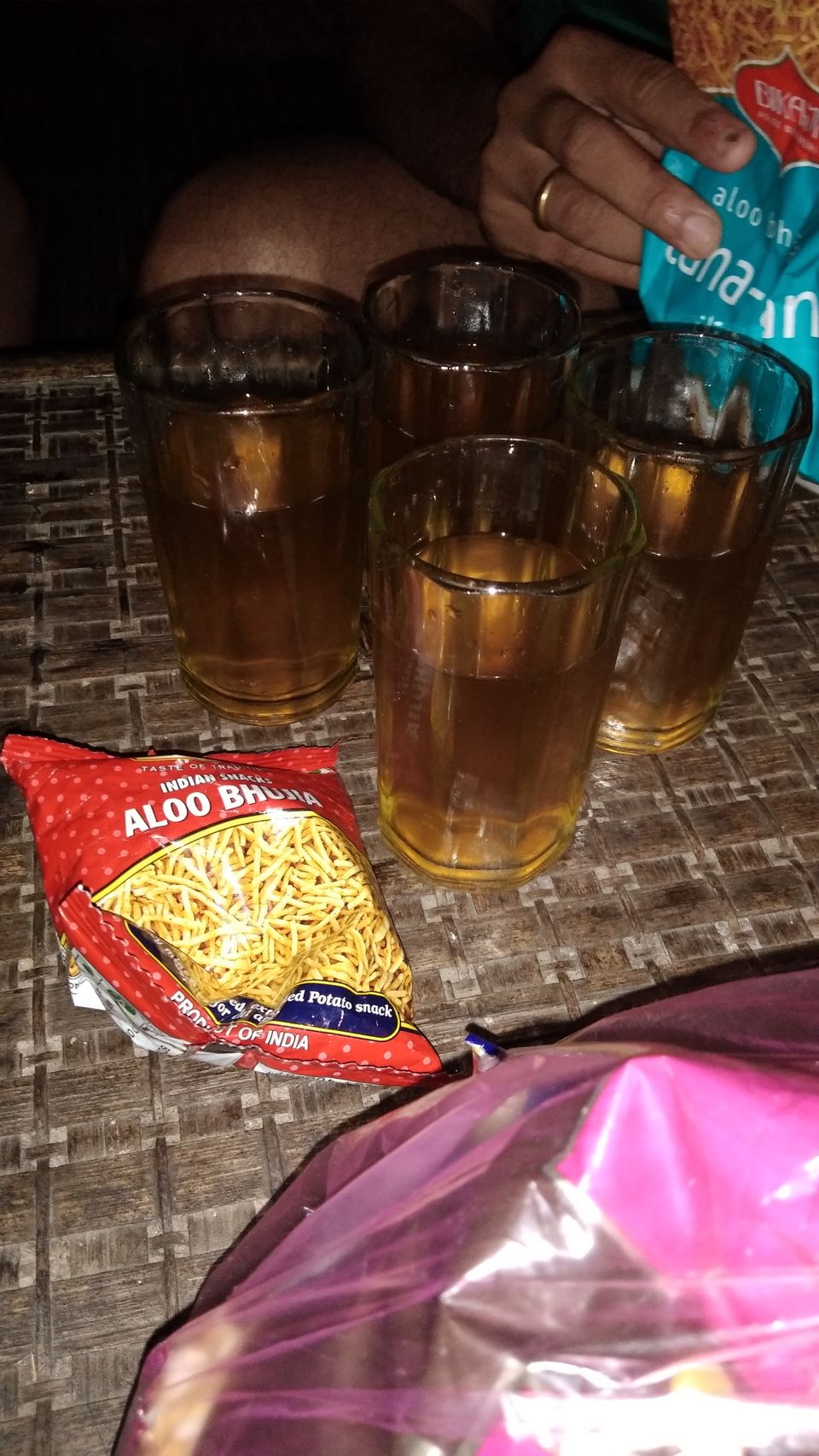 Why Majuli?
1. Tranquil View
Majuli offers the best view of life with its lush green outfields, dense forests, and calm water of Brahmaputra River. It offers the most authentic Assamese traditional culture. One will find many rice paddies while strolling around. Being close to nature its picturesque scene makes it a hub for all photography lovers.
2. Stay in Bamboo Hut
The best way to experience Majuli is by staying in Bamboo huts which is totally raw and offers the most authentic stay. They are built-in tradition Mishing style called "Chang Ghar" and it is in the form of a hut. These include basic facilities such as bed (made of bamboo again), light and washroom. One can find a lounge area to relax and spend an evening or day.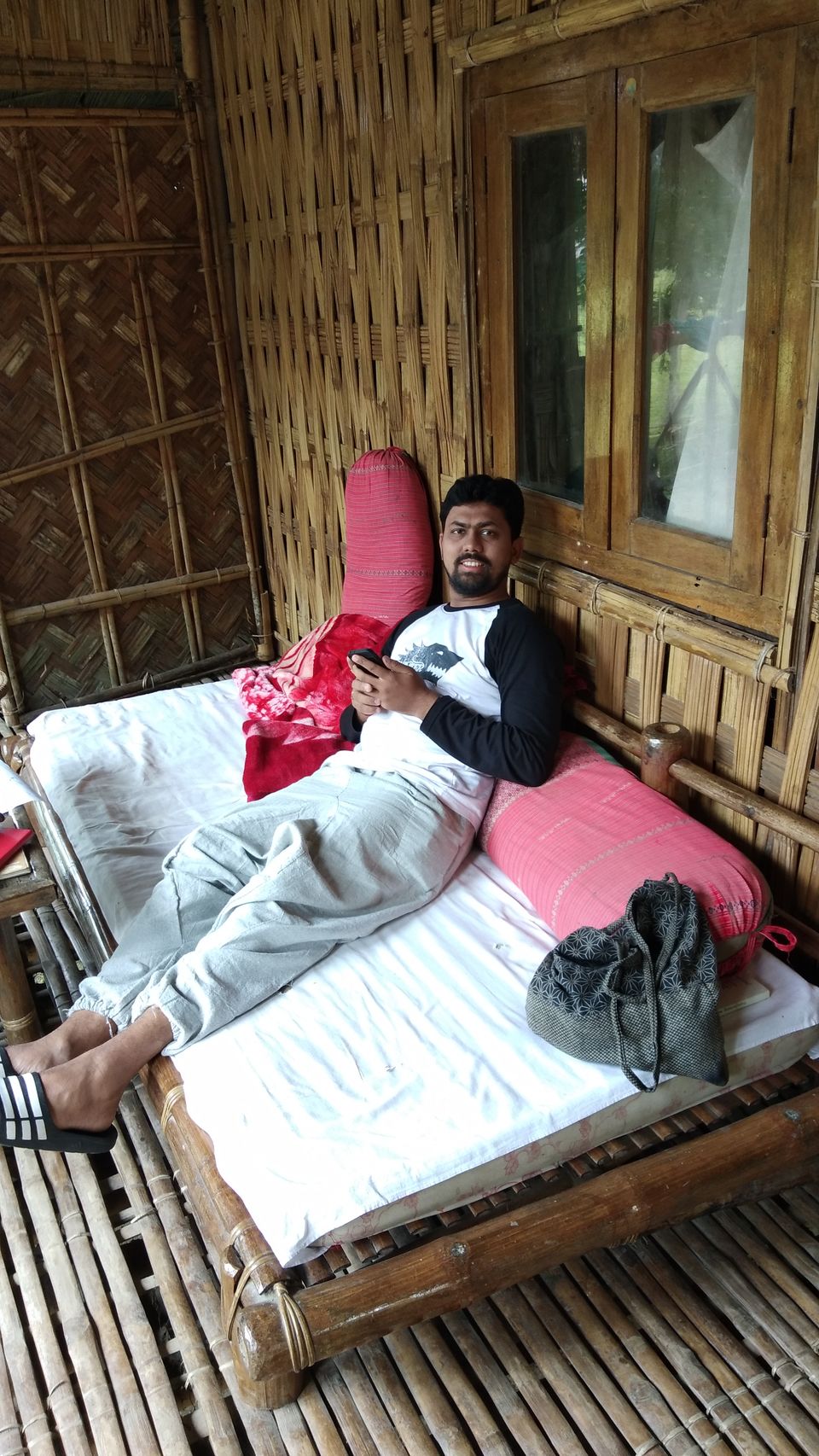 3. Tribal Community & Assamese Culture
Majuli is home to many tribal communities who have preserved their legacy throughout the year. One of them is the Mishing community who lives in those bamboo huts. Just go there and talk to old age people who love to talk about their culture. They stay in the hut and cook their food at a platform because they believe that their ancestors abode there, so they keep that place clean.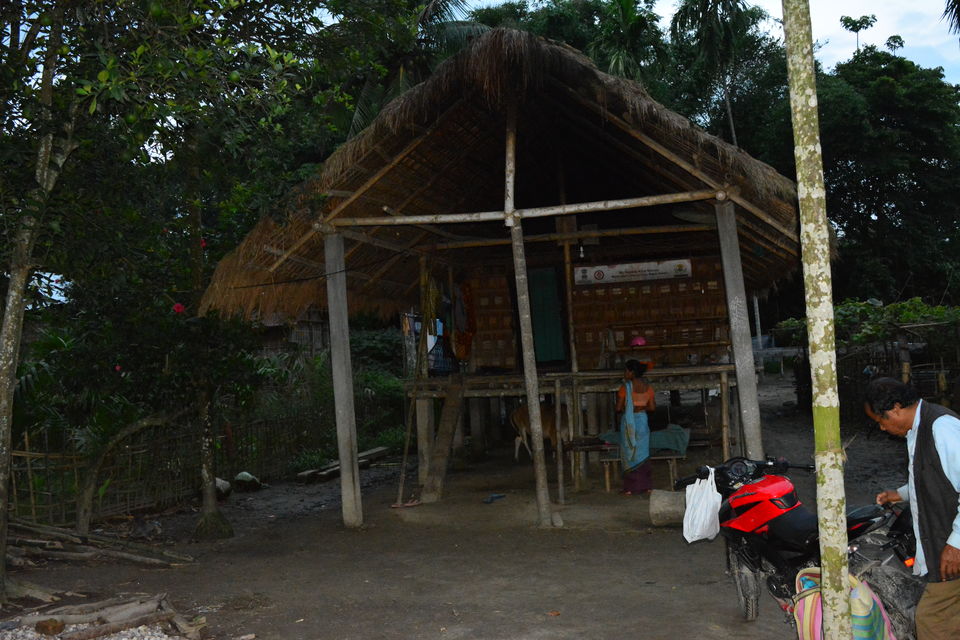 4. Sunrise & Bird Watching
Majuli is home to many rare species of birds. One can just sit there in solace and watch that happy view of birds during sunrise. While sun rays shimmering down one can get the best of bird watching.
5. Cycling into the Jungle and Sunset
One of the best ways to explore Majuli is by cycling around the forest and village. Grab your bicycle and explore as much as your fitness permits. By evening just sit beside the river at Sunset point and spend your entire evening gazing sun as it goes down.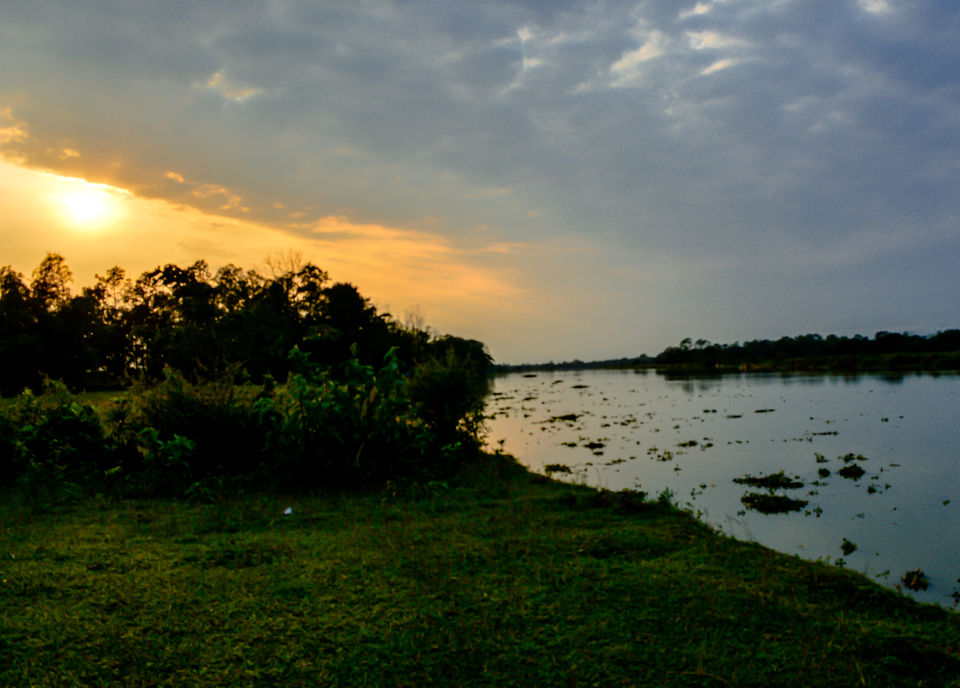 6. Mask Making and Pottery
Explore your creative side and indulge yourself in mask making by the very expert Mr. Goswami of Simugari Satra. Majuli is home of the world-famous mask-making shop and here you can get a chance to learn from the very best.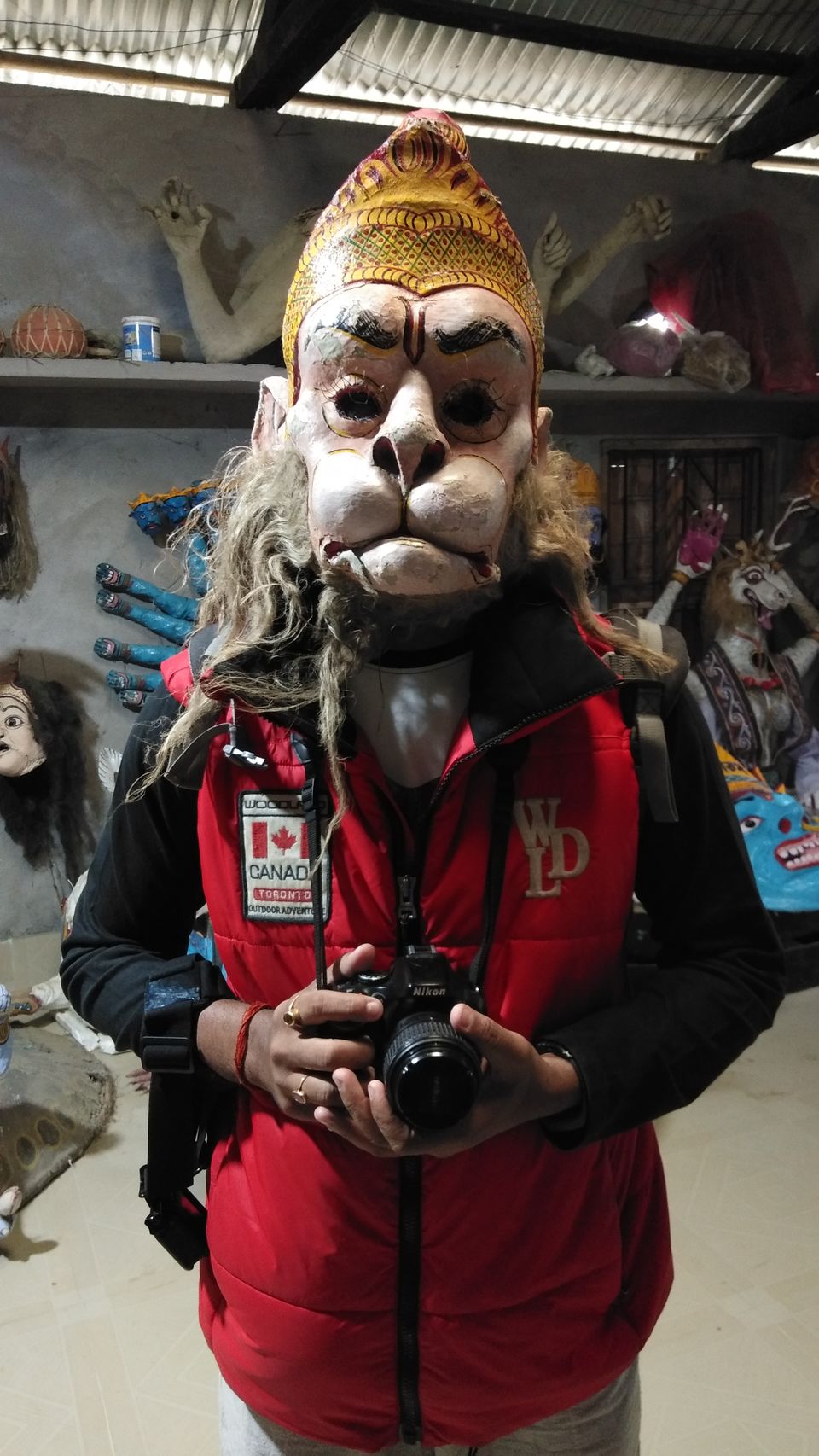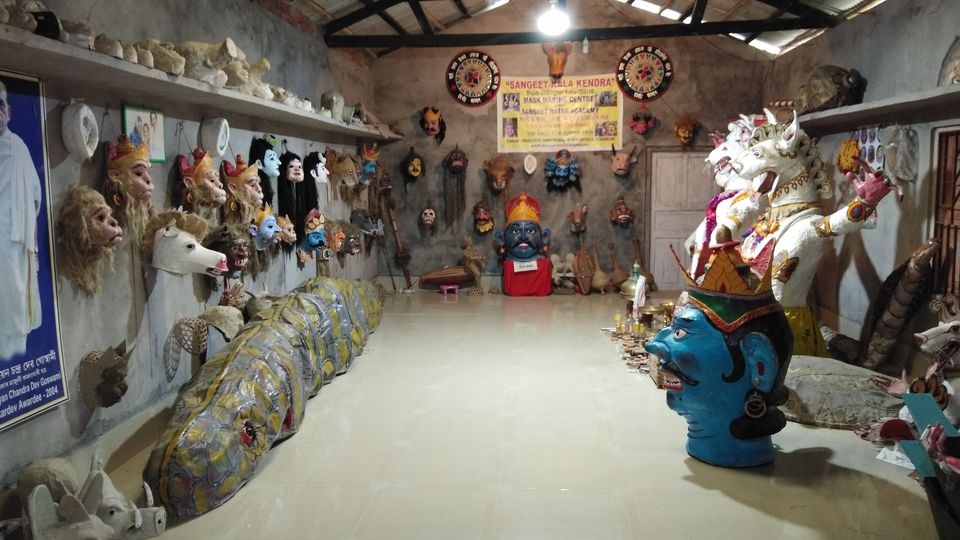 One can also engage in pottery and wielding new handmade utensils made of clay.
7. Satras Hopping
Grab your bike and go for Satra hopping. They are basically like monasteries which were started by priest Srimanta Sankaradev. Here all sorts of activities are being done such as prayers, teaching, and plays. There are 2 types of Satras one is Grahast (family) and the other is Udasin (bachelor). Initially, there were 65 Satras which have now been reduced to 22.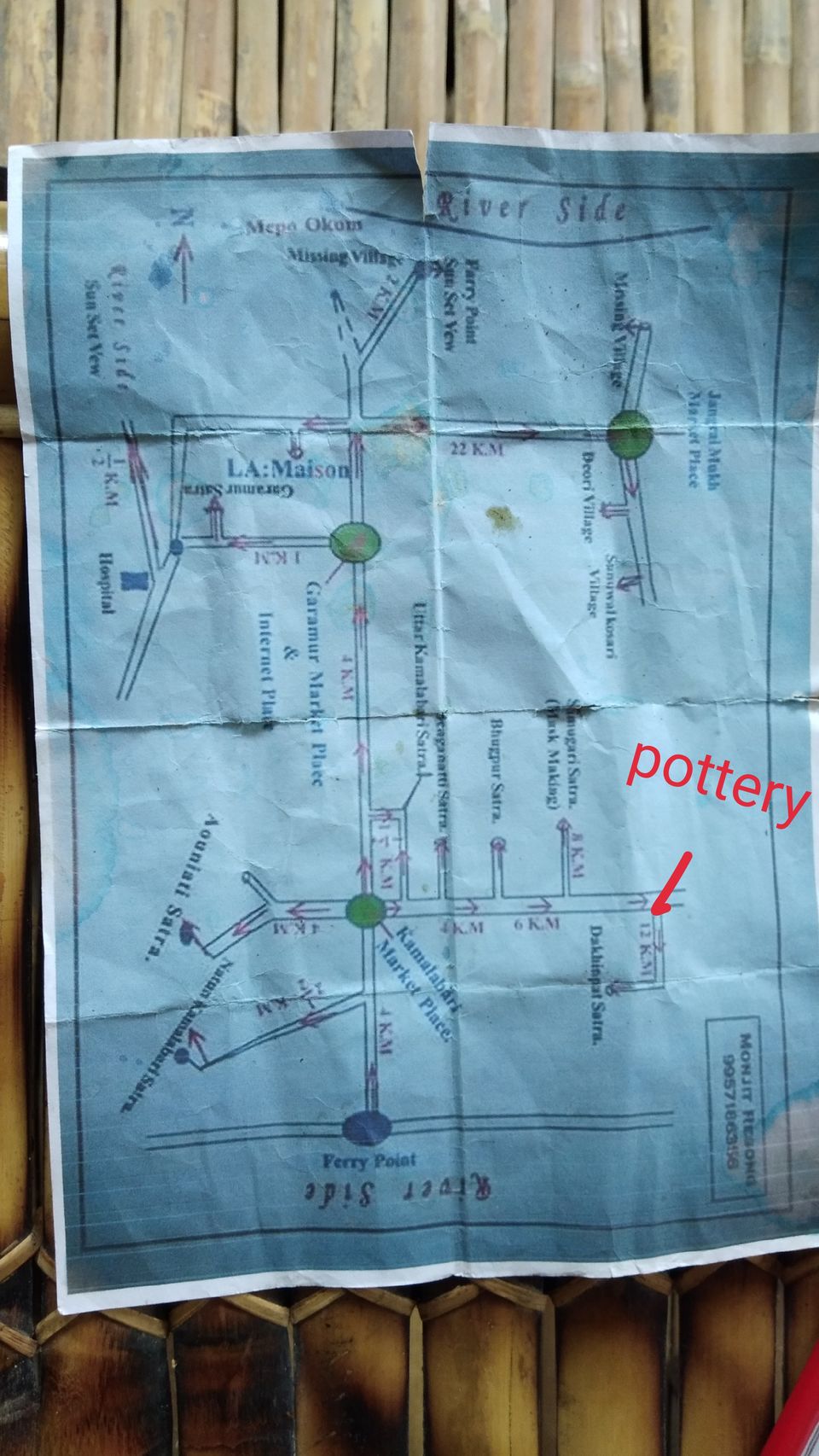 Main Satras to visit-
* Uttar Kalambhari Satra: It is one of the largest Satra. They best depict the art and culture of their tradition. It was founded by Bedulapadma Ata.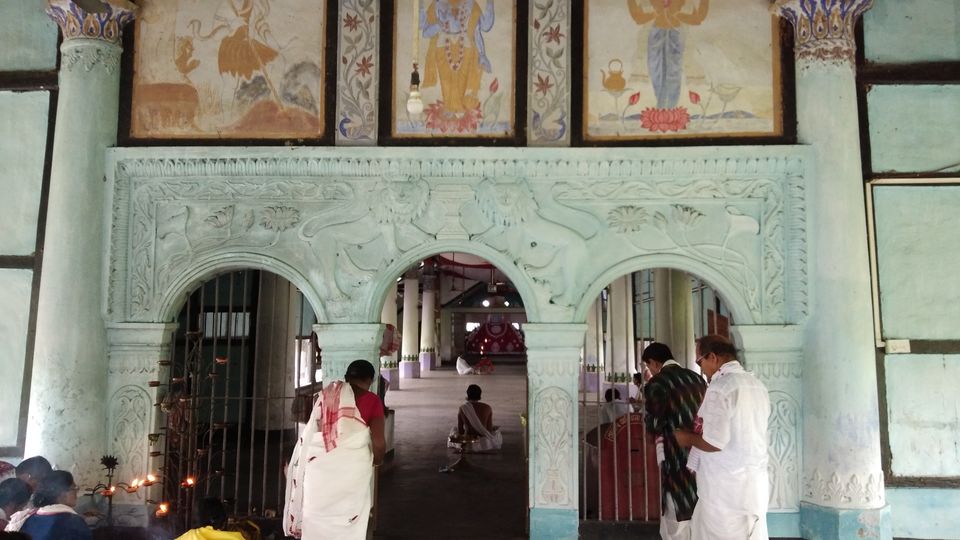 *Bengenatti Satra: One of the oldest Satra founded by the grandson of Sankaradev's stepmother. They have royal robes of the king and also have an umbrella.
*Simugari Satra: This is the abode of a nationwide famous mask maker owned by Mr. Goswami. These masks are been used in plays depicting Ramayan and Mahabharat mainly. Once in a year, Majuli celebrates Raas Leela where all these performances are being carried out using these masks.
* Dakhnipath Satra: It is one of the bachelors Satra. You will be mesmerized by the raw architecture and artwork on the walls here. You can walk around here for some time.
*Aouniati Satra: It is also one of the main Satra and has a museum. Museum has an entry fee of Rs 50 INR and it showcases some Assamese artifacts and information about the past.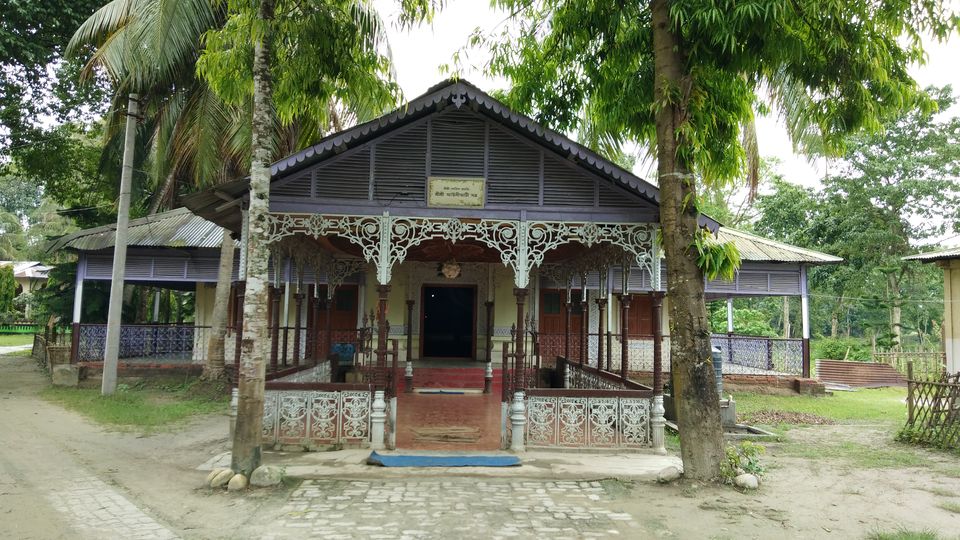 If you have any queries about Majuli then do let me know. I will soon be uploading a vlog on my Youtube channel. So please like, share and subscribe to my channel and also subscribe to my blog.
Blog: www.travelshareninspire.wordpress.com
Instagram: https://www.instagram.com/travelshareninspire/
Youtube: https://www.youtube.com/channel/UCx7jOECRU2vdoqxJh9jENtQ/featured?view_as=public
Tripoto: https://www.tripoto.com/profile/nikhiljain8810252
Facebook: https://www.facebook.com/travelshareninspire-338532147063400/