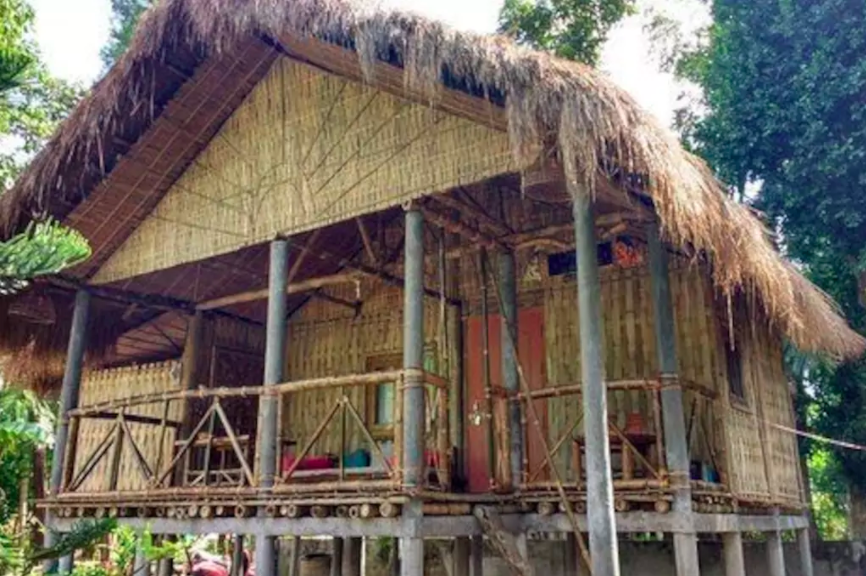 Should I just check-into a plush hotel or opt for a jungle resort? Will an eco resort do the trick or will a homestay fit the bill? My first trip to Assam had to be special and as it always happens, confusion was at its peak thanks to all those high expectations. And like any confused traveller would do, I decided to do absolutely nothing and decided to go with the flow!
The cramped up flight seats had got to me by the time I got off at the Jorhat Airport and all I needed was a hot cup of tea. Rather than hitching a taxi straight up, I decided to walk down a little to a small shelter serving piping hot tea. As luck would have it, I decided to ask for some accommodation options from a local tea vendor and the way young Raju described La Maison de Ananda, I knew I had found my calling. As soon I reached La Maison de Ananda after a rickety ride, I thanked young Raju in my heart and got ready for the most authentic experience in the largest river island in the world.
Made For
The property will appeal to travellers who are looking for an immersive experience and are in for not only exploring Assam but also learning about the people and their culture while staying in a traditional set-up.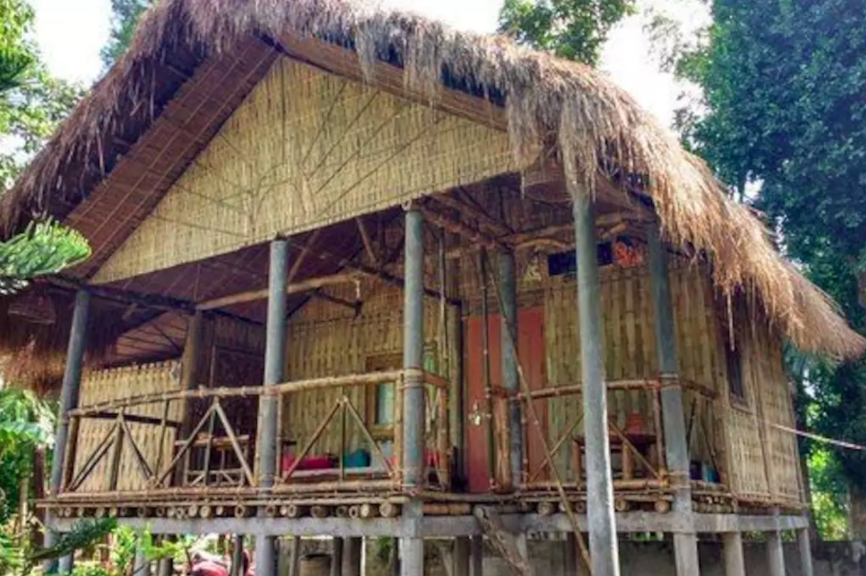 About The Property
La Maison de Ananda is the brainchild of two French architects who fell in love with Majuli and decided to come up with a humble abode for travellers from around the world. These gentlemen then collaborated with a localite, Danny who also happens to be a member of the Mising tribe of Assam and what came out of this association was nothing short of sheer magic.
La Maison de Ananda which literally translates to 'the house of happiness' follows the authentic Mising style of architecture of bamboo huts constructed on stilts. Though the hut is a permanent structure, the use of bamboo and stilts ensures that the experience is not compromised with at all. The authenticity is maintained even with the interiors and the entire furniture is also made of bamboo. The rooms are modest yet extremely comfortable and make you feel at home while the terrace with its mesmerizing view and mattress-padded bamboo recliners is the perfect spot to laze about the day.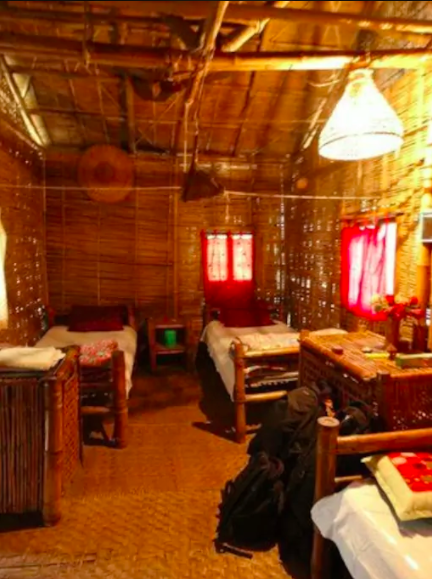 Cost
A stay at La Maison de Ananda will cost you approximately INR 1500 and the homestay can accommodate up to three people at once. Talk about value for money!
Food
Much like the architecture and decor, the food at La Maison de Ananda is as authentic as it can get! So much so that there is no menu at the property and the food is prepared in a family kitchen which is a stone's throw away from the hut. Guests have an option of choosing from a hoard of local vegetarian and non-vegetarian delicacies that are cooked according to their taste preferences.
Best Time to Visit
As summers in Majuli can get quite hot and humid, the best time to visit the river island is between October to February when the weather is cool which makes it ideal to explore the picturesque island.
How to Get There
Getting to Majuli can be quite a task but here's how you can get to the river island from the closest metro city, Kolkata.
By Air: The closest airport to Majuli is in Jorhat, which is at distance of approximately 20 kms. The Jorhat airport is well-connected to Kolkata with daily flights that cost approximately INR 6000 onwards for the two and a half hour flight. Once you reach Jorhat, you will have to catch a bus/autorickshaw/taxi to get to Nimatighat from where you will get a ferry to reach `Majuli.
By Train: One can skip flights and can opt for a comparatively cheaper option of catching a train from Kolkata to Jorhat on an adventurous journey that takes approximately 25 hours. Once you get down at Jorhat Railway Station, head to Nimatighat and hop on a ferry to Majuli.
By Road: Nimatighat is connected to Kolkata by the NH27 and it takes about 29 hours to cover the distance of 1335 kms. Once you reach Nimatighat, Majuli is an hour-long ride on the local ferry service.
Things To Do
Island Tour: Also known as the cradle of Assamese civilization, the Majuli Island boasts of a unique amalgamation of culture and heritage. The team at La Maison de Ananda organizes special guided tours that will help you exploring the majestic island in the best way possible—right from spots of religious significance such as Kamalabari Satra and Garmur to places such as Dakhinpat Satra which preserve the heritage of Majuli, the tour is indeed the best way to go about in Majuli.
Kaziranga National Park: If you're looking to add a dash of adventure to your trip to Majuli, a visit to the Kaziranga National Park is an absolute must. An officially declared world heritage site, the national park is home to two-thirds of the world's Great One-horned rhinoceros and was also declared a tiger reserve in 2006. Apart from the mighty creatures, the park also boasts of exotic flora and fauna including elephants, wild water buffalo and swamp deers.
Raas Mahotsav Festival: If you happen to visit Majuli around Diwali and are lucky enough to be in time for Majuli's annual Raas Mahotsav Festival, my advice—don't miss it for anything! A one-of-a-kind festival that celebrates the glorious life of Lord Krishna brings performers who sing, dance (with vibrant masks that are simply gorgeous) and enact the life and times of Lord Krishna. The entire island literally lights up and the three-day long fest is the best thing you could do in Majuli.
What was your experience of Majuli like? Write on Tripoto and let us know. Also, put up all your travel related queries and get answers in a flash!
All pictures by Airbnb.
Frequent searches leading to this page:-
6 Day Assam - Meghalaya Tour, assam packages itinerary, 5 nights 6 days Assam Tour Package, Assam Tour Packages