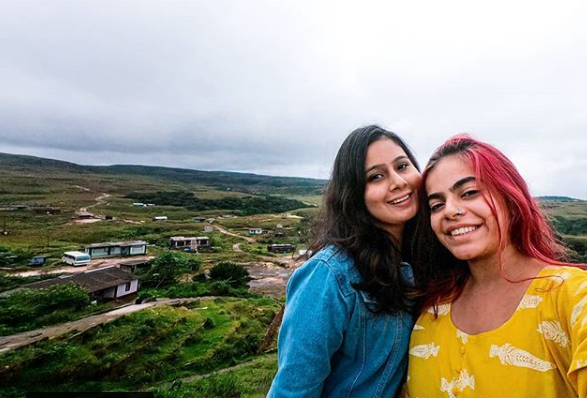 Who goes to the Northeast for three days? Well, that would be me. But hear me out before you start clicking your tongues in disappointment.
I had a few days at hand before returning to work commitments, and also wanted to be there with my best friend for her birthday. So, I made the most of what was possible—hopped on the plane and reached Guwahati to surprise her. We also embarked on a road trip to Meghalaya but that's a story for another day.
For now, I successfully managed to spend just a day in the bustling city and still have a lot of fun. If you're in a similar situation or have Guwahati as a pit-stop before heading on different adventures, then keep reading!
Start your sojourn with a hearty breakfast that consists of the famous Assamese chai. A bit sweet for my taste, I had to ask for no sugar in the second cup that I had and it was perfect. Take a stroll on the empty streets to capture the early morning essence. You can hog on some parathas at the many stalls or head to 11th Avenue Café and Bistro that opens at 8.00 am for a good breakfast that'll fill you up. Catch up on some emails while you're at it.
Then head to Kamakhya temple, the architectural marvel of Guwahati. Perched on top of a hill the views are worth the climb. I suggest that you ditch breakfast and watch the sunrise from the temple before the crowds come flooding in. After you've taken in the peaceful vibes, take a ferry to the Umananda temple on Peacock island. The morning breeze will keep you company, keeping the mood up at all times.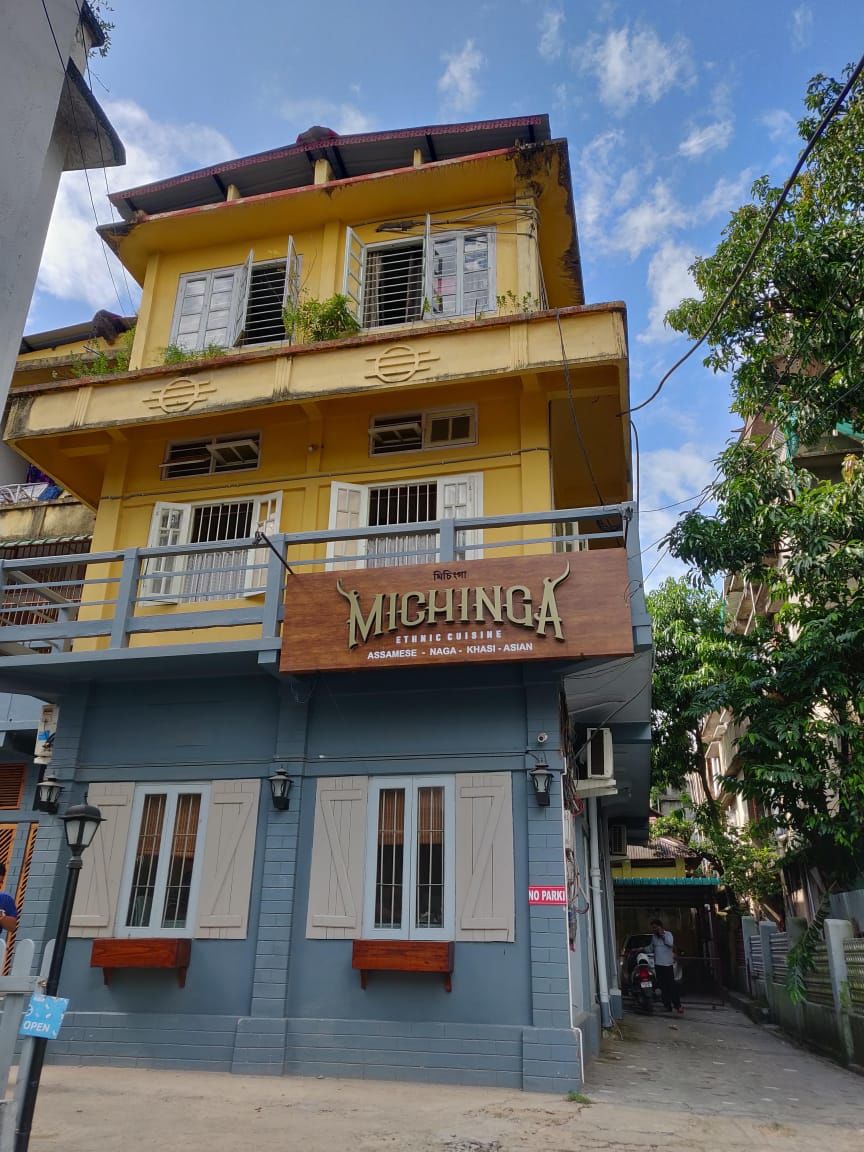 That fairly productive morning is sure to make you hungry. I was was famished. That's when I asked my friend to take me out for a typical Assamese meal. There are tinier places on the outskirts of the town but since I didn't have the luxury of time, we went to Michinga Restaurant on Bhuban road for a sumptuous meal. When I say it was lip-smacking, I mean, I can taste the chutneys even now. We had a Naga Thali that had Lotha chicken curry, Machihan, sabzi, raja mircha chutney, sticky rice, steamed rice, dal, liver and Gizzard. And an Assamese thali that could have fed a tribe – dal, omita khar, mutton curry, local fish curry, seasonal green vegetable, brinjal pakora, pickles, chutneys, rice and more! Salivating yet?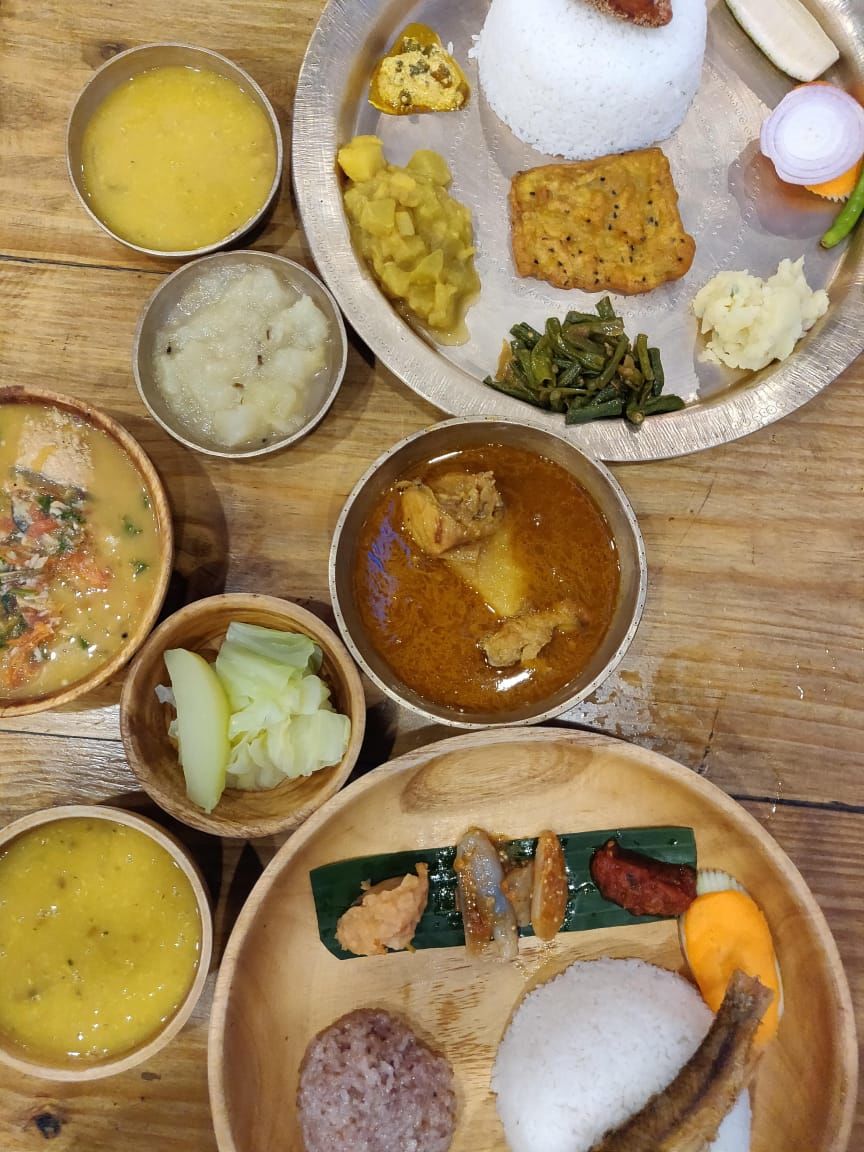 A cup of coffee to wash it all down is a must after a heavy lunch. As you walk around, the grey and yellow buildings will remind you of a pleasant day in Pondicherry.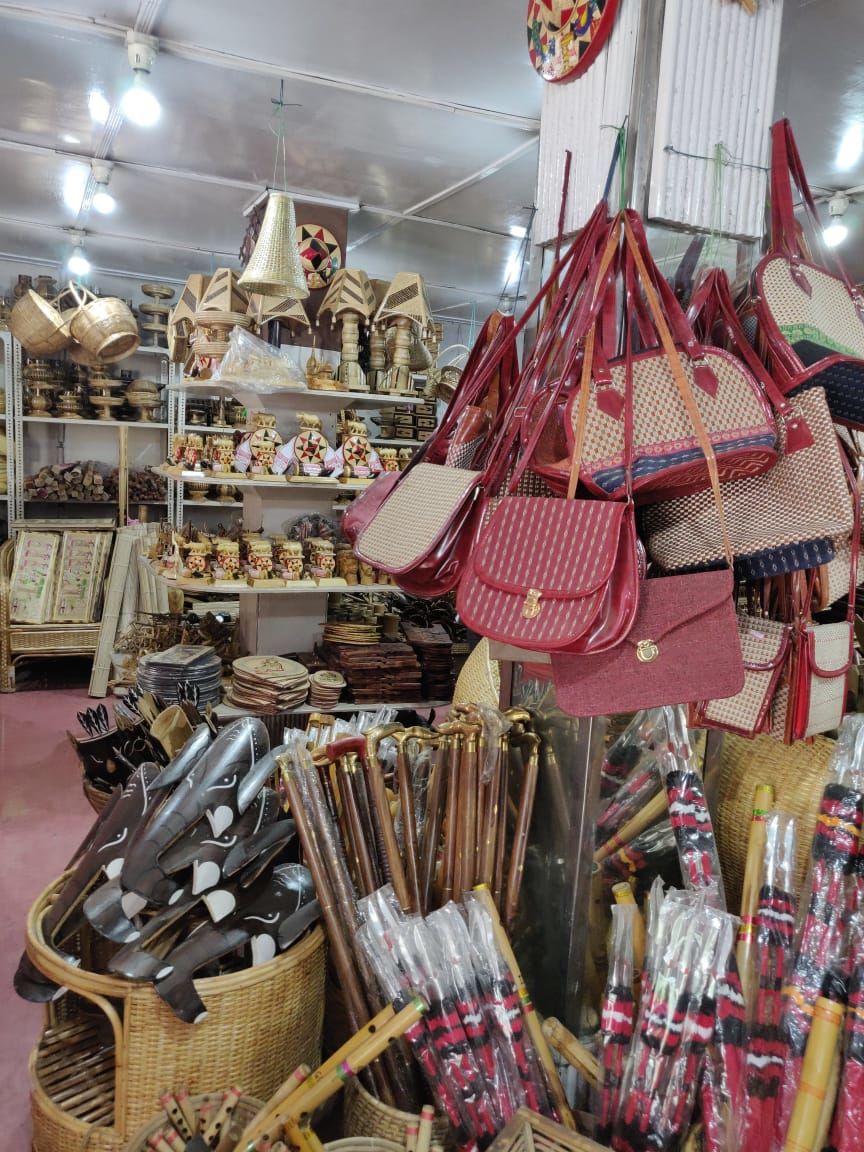 Time for some shopping! Guwahati has all sorts of handicrafts being sold in local shops to fit all kinds of budgets. Bamboo and silk being the heroes in this range. I picked up bags, pen stands, badges, baskets from Jagran at Rehabari at dirt cheap rates but there are other outlets as well. With wallets for Rs 100 and bags for Rs 200, this was shopaholic's paradise! For silk sarees and dupattas or the local cloth called gamosa, the one stop shop would be Fancy Bazaar. The market is packed with people at all times so be careful and bargain as much as you can.
Interestingly enough, in the past, criminals would be hanged here. Now, that's a story, right? Sip on Masala Thums Up at a stall while shopping when here is an experience in itself.
Time for sunset means rushing to the banks of the Brahmaputra river. You can either spend a few moments here or take an alfresco cruise to watch the sun go down beautifully. We sat by the shore and had some churmur chat.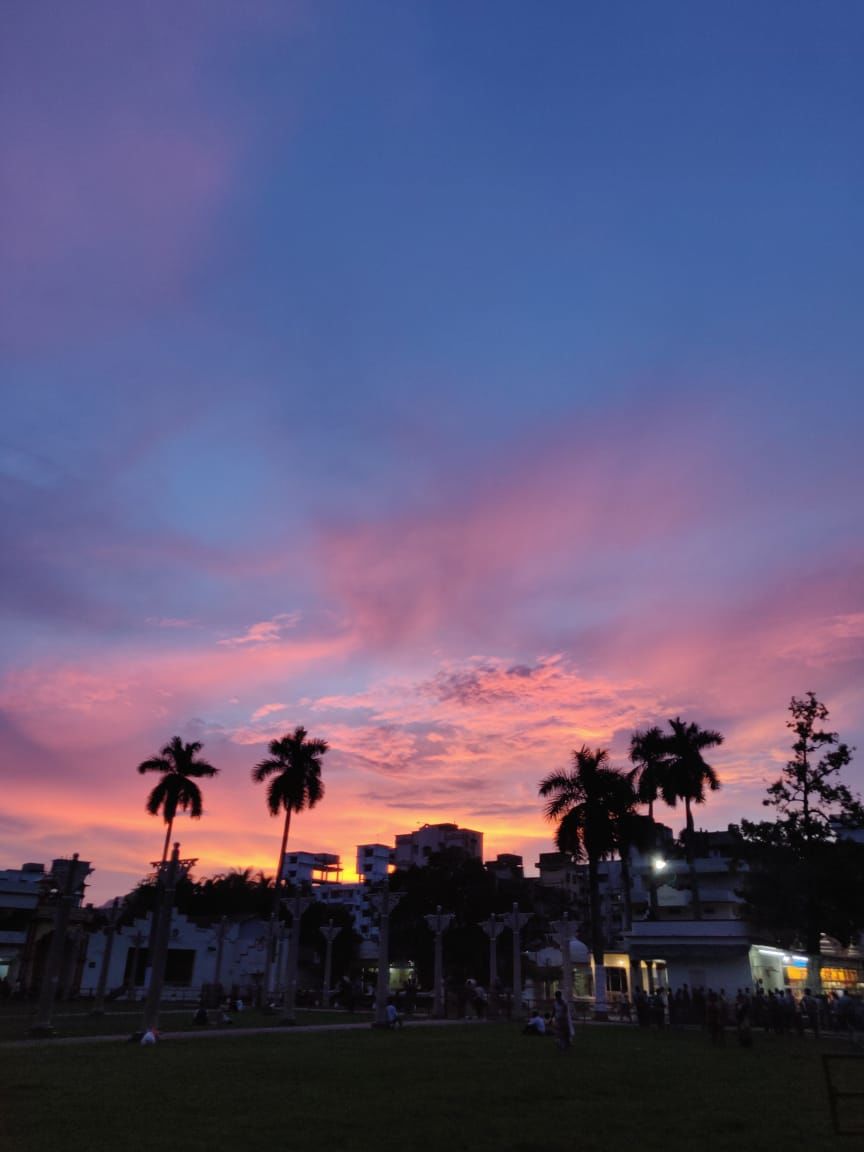 You can also pay a visit to the gaushala to feed the numerous cows there and watch the sky turn pink from the park where locals would be enjoying their evening walk.
City lights gleam bright at this hour as do the headlights of the cars marking the traffic. If you have some room for food then Sindhi stall is highly recommended. I ate there and got rolls packed to take back home.
End this adventurous day on the rooftop of Terra Mayaa lounge on GS road. Share Instagram stories and call up your friends to tell them about your one day experience here in Guwahati while sipping on cocktails. Live music later will just be the cherry on top!
Oh, and don't forget to have meetha paan before you call it a night. Best spot for this would again be Fancy Bazaar, which would be empty by now and reeking of remnants of a busy, busy day.
If you're looking for a budget place to sleep since most Nagaland/Meghalaya bound buses/trains are in the morning you can book a bed at Gibbon Backpacker's Hostel. Simple, neat and for Rs 400 a definite steal!
Think we missed out on something? Tell us about it in the comments below. Or write about it here on Tripoto and earn Tripoto Credits!
Share with your best friend and plan your next travel!