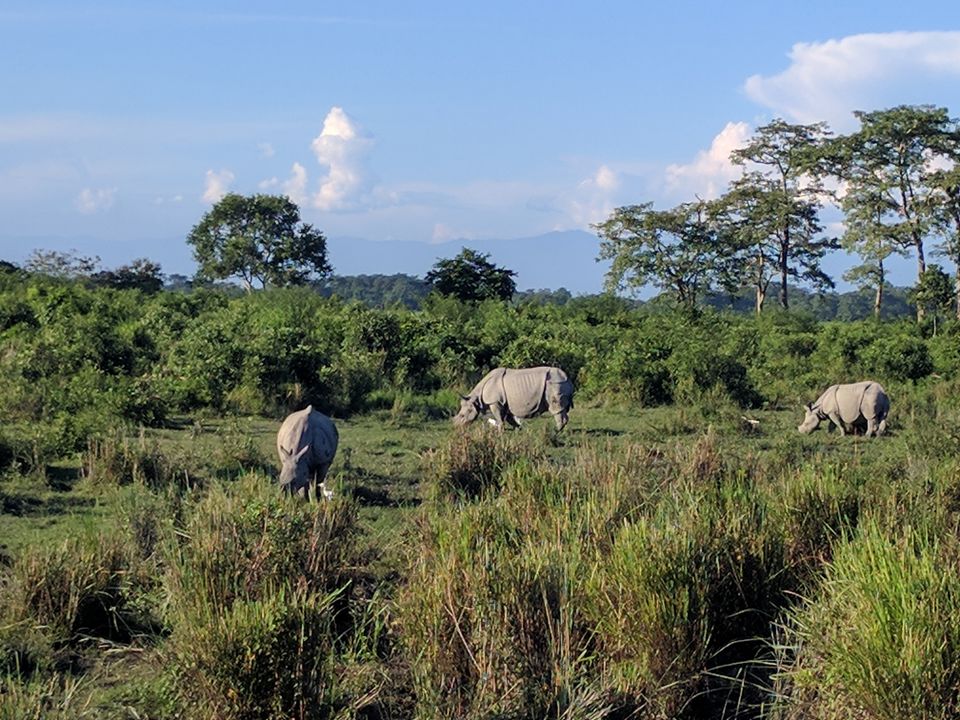 We all know that Kaziranga is famous for one horned Rhinoceros apart from being a home for large number of animals. Located on the banks of the mighty river Brahmaputra, Kaziranga provides you with the magnificent view of elephants roaming here and there, birds chirping on the trees, Tea gardens and yes our Rhinos as well. The best thing about Kaziranga is its accessibility, as it is well connected by road to Guwahati and other cities of Assam.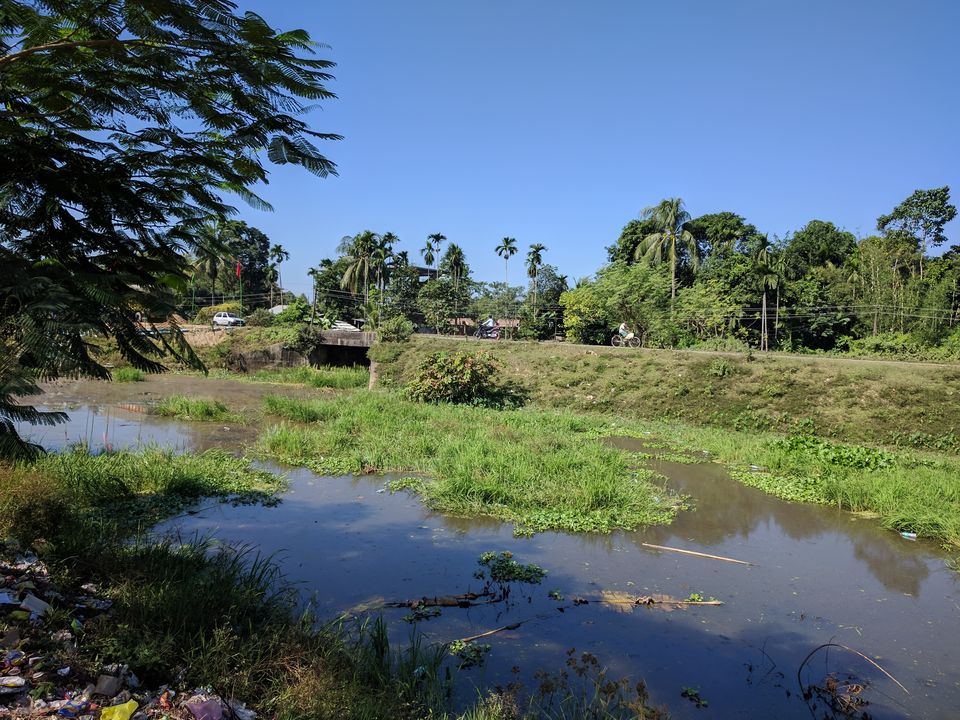 Since me and my friend were on an expedition to explore Assam & Meghalaya, we had to go Kaziranga. We boarded an early morning bus from ASTC Paltan Bazaar bus stand of Guwahati at around 6:30am and reached Kaziranga at around 11am.
Though your journey will suffice after meeting Rhino, however you can do/explore some amazing stuff while being in Kaziranga:-
How about Cottage Life – Into the wild?
One thing I would like to mention about North-East is: People are very helpful and warm. We were 2 girls and the way everyone welcomed/helped us everywhere was just amazing.
We told our bus driver that we have already booked our accommodation in a cottage called 'Deuta'. He made sure that he stops at the right place so that we shall not face any challenge while carrying a big rucksack (we were on a 9 days long expedition, so it had to be heavy). He dropped us right in front of our cottage and here we landed in Kaziranga.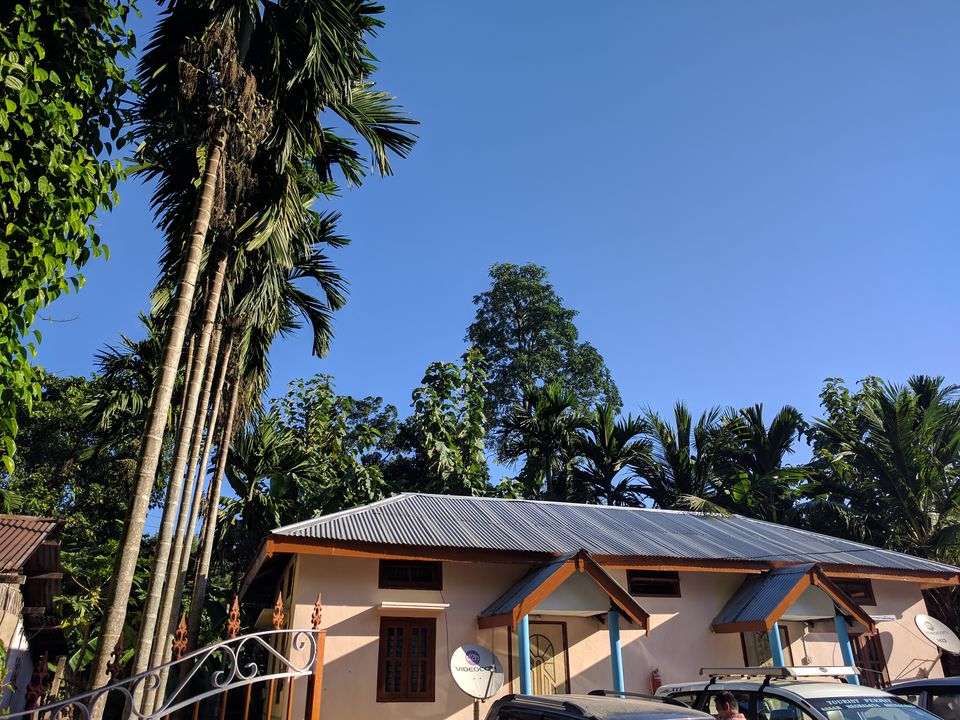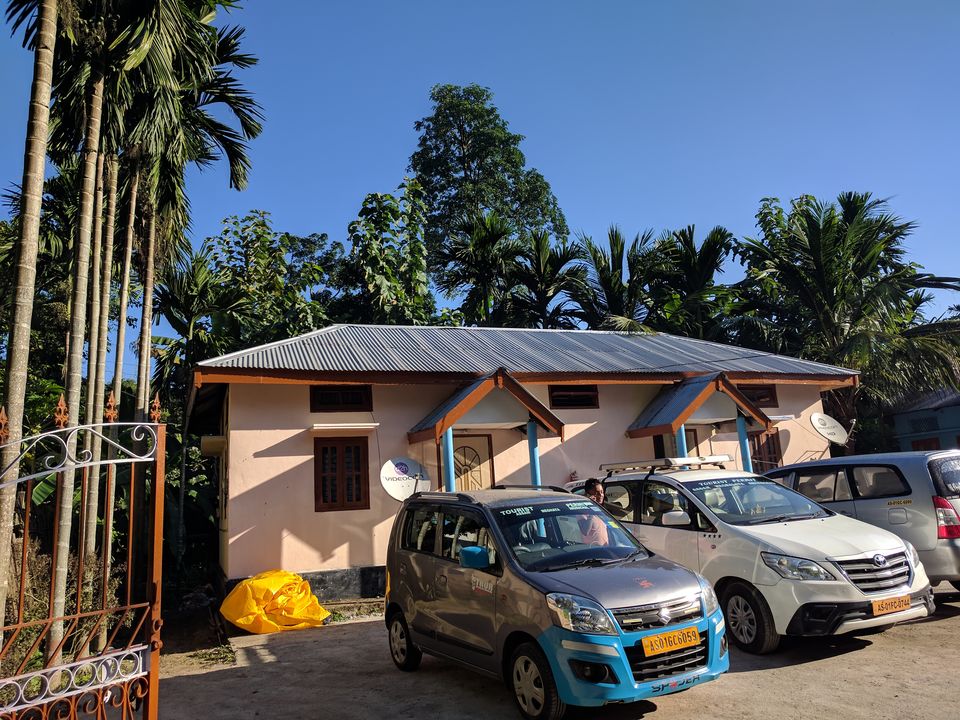 I love dogs and the moment we entered the cottage, we were greeted with one friendly dog (if you do not like dogs, don't worry as the dog is not a permanent resident here).
After few minutes we were shown our cottage which had all the facilities from a washroom to TV. Surrounding was all green and calm with birds chirping and sun shining. I would strongly recommend to all fellow travellers to stay in a cottage like this when in Kaziranga.
Total Cost for the stay was INR 1200. Food not included.
Jungle Safari & Chasing the Rhino
Kaziranga National Park has 3 routes for safaris- the Western Range, Central Range and Eastern Range. Each of these routes is part of a different district. We decided to pick the western range as it's famous for spotting Rhinos.
We took the Afternoon Safari as we had just one day in Kaziranga. It started at around 1pm and ended at around 4pm.
We got one awesome jeep to get into the jungle with a forest guard who made sure we do not miss on spotting any rhino. We entered the western route and just after 5 minutes, we were able to spot a Rhino. By the way, that was not the end..We saw ALOT of them.. Be it a group of Rhinos friends, Mom & Baby Rhino pair, a Rhino & Bird pair..we saw all of it. And trust me I felt content after this safari. We also saw some migrant birds and deers.
The only disturbing thing was the hindrance caused by the tourists on the passage of Rhinos. One of the rhino got too uncomfortable when he was suppose to cross the road to join his group, as tourists were so close. Just be a little cautious and try not being harsh on them.
Here is a glimpse of what we saw.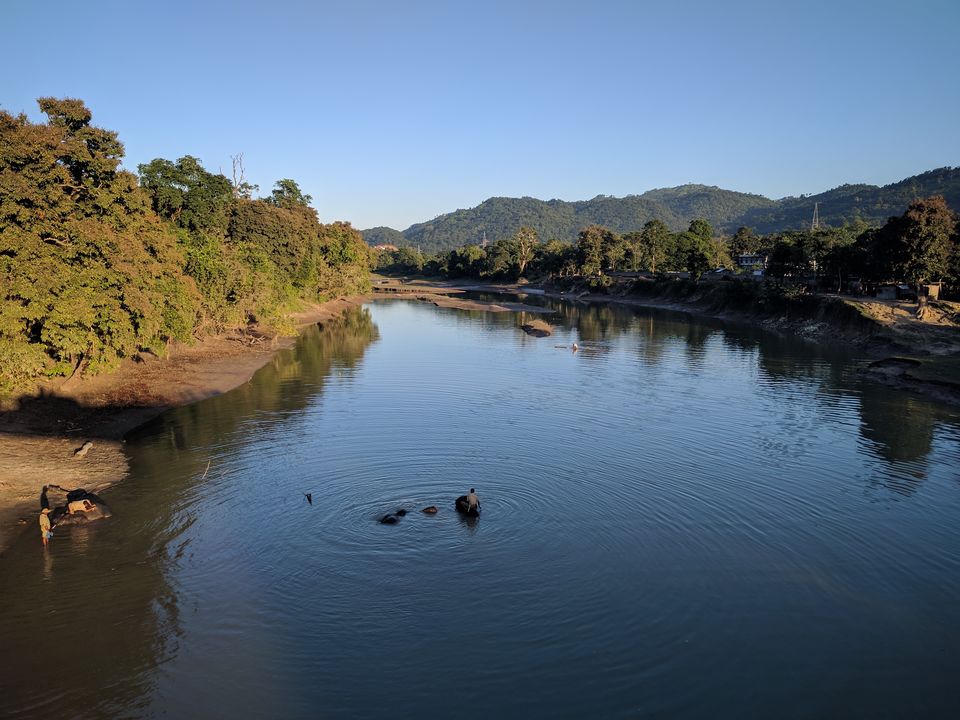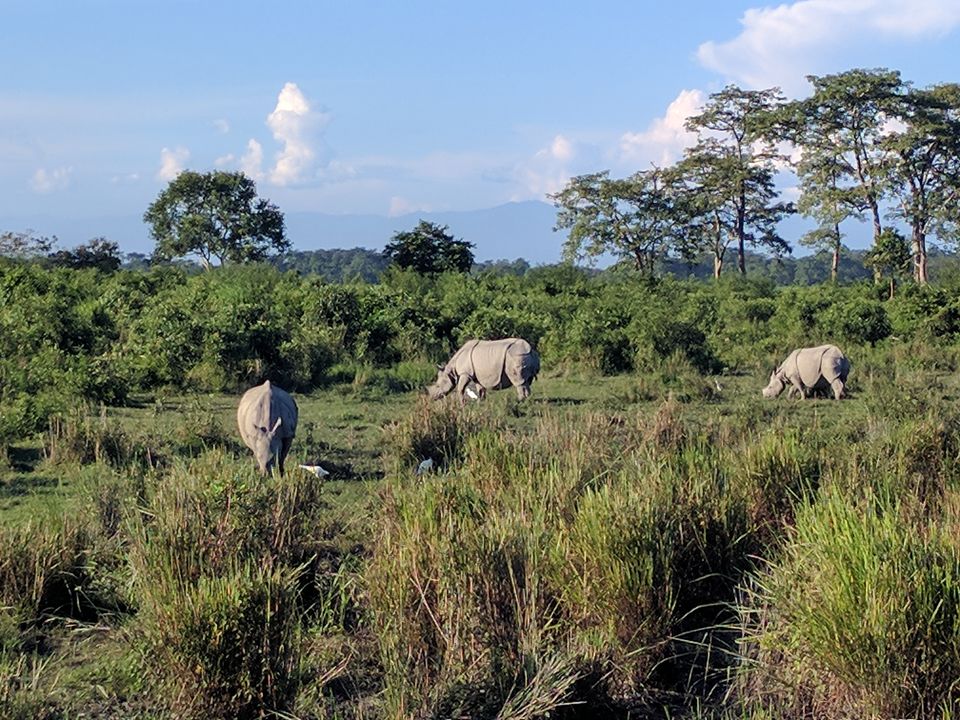 Total Afternoon Safari cost was:
Safari: INR 1950 (including the jeep to & fro travel from cottage)
Camera usage charge: INR 200
If you wish to take the morning Safari, it may cost you at around INR 900 per person for an elephant safari.
Tea Gardens
Yes you read it right! While we were going towards the western route, we saw some pretty tea garden following us. We decided to take a pit stop while returning from our safari and here we were in the middle of beautiful Tata Tea gardens. One must visit the Tea Gardens when in Assam.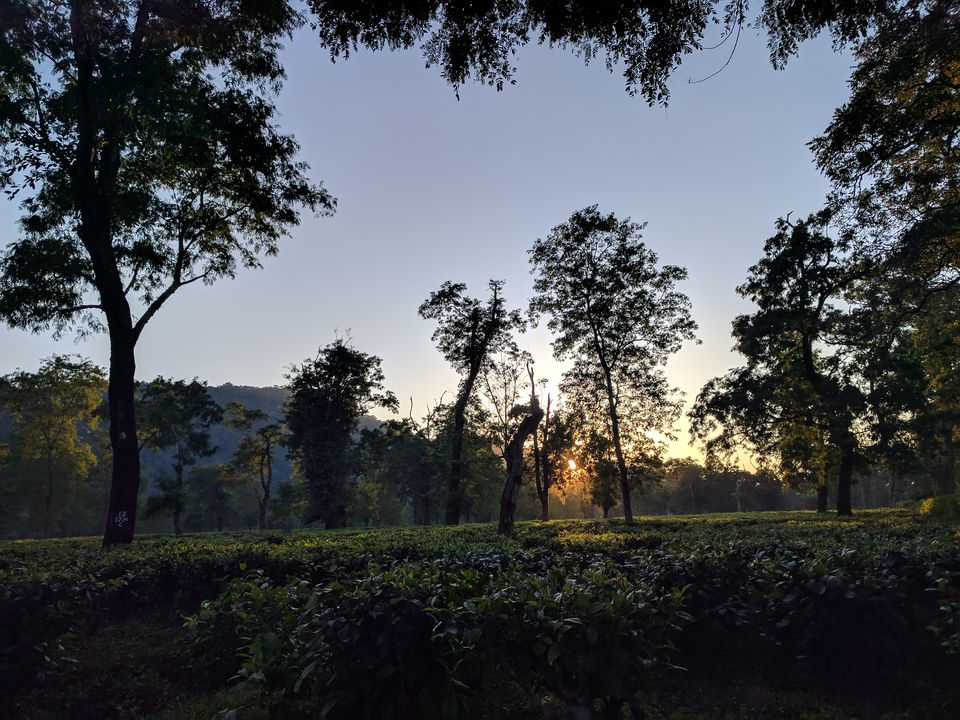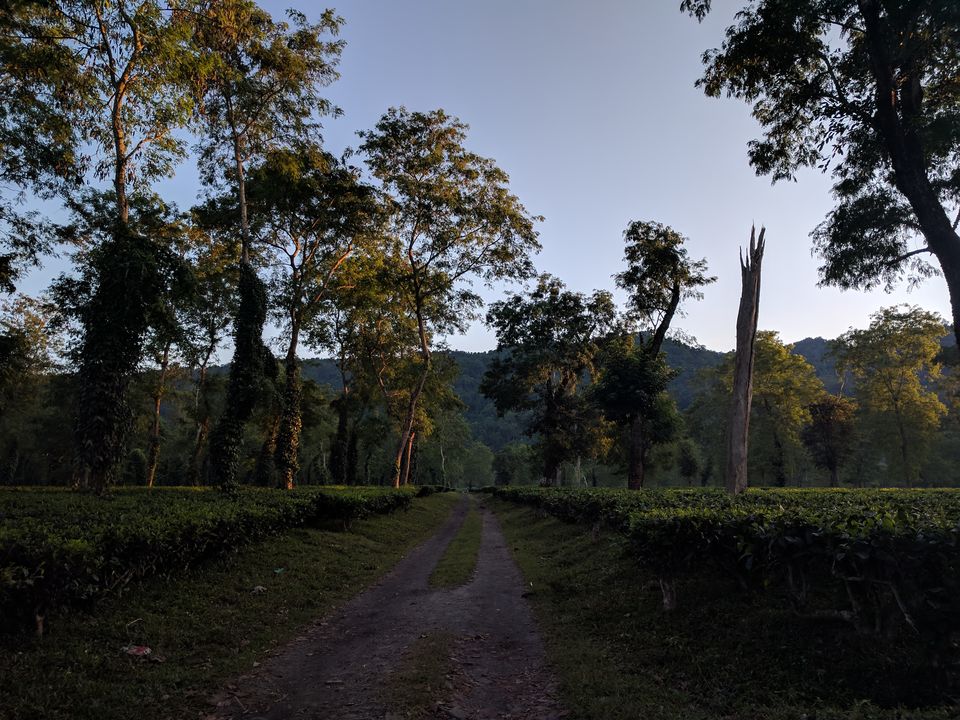 And how can we not talk about the authentic Assamese Food
Before heading for the Safari, our cottage guy suggested us to go for our lunch as we will be returning in the evening and at Safari, you don't really get food. So we decided to go for some simple food at one of the nearby restaurant. We had the basic aloo pitika (mashed potato with salt, pepper and chillies), egg bhurji & chapati (yeah we ditched rice this time).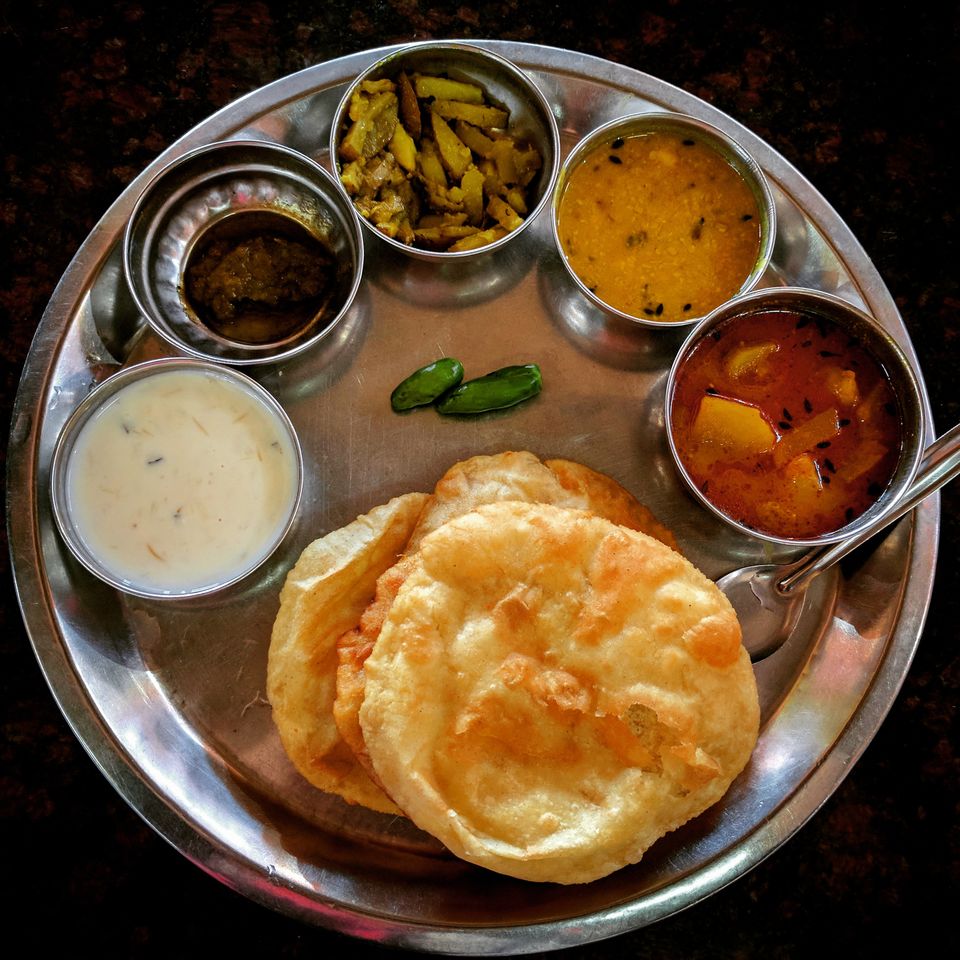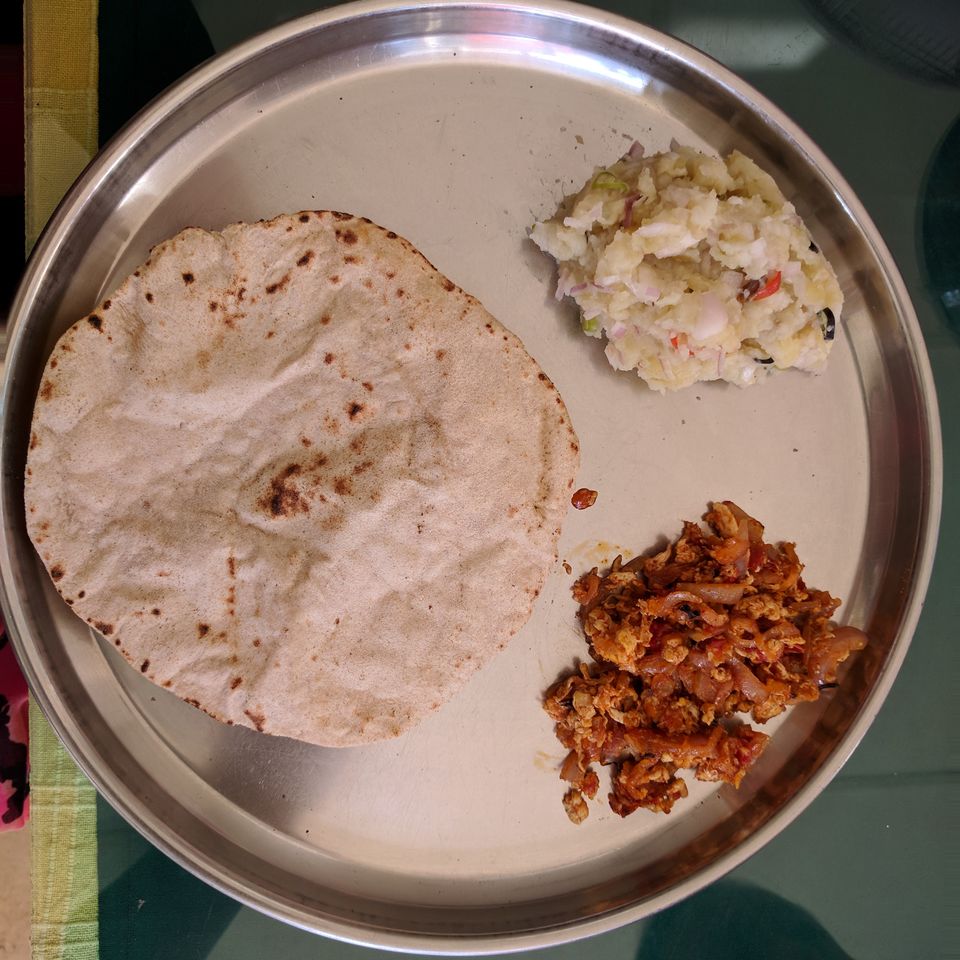 We also had the local tea, momos & alu bonda (potato cutlets) while returning from safari at a local dhaba. Dont forget to try the fresh tea cakes they sell at all the tea stalls in Assam.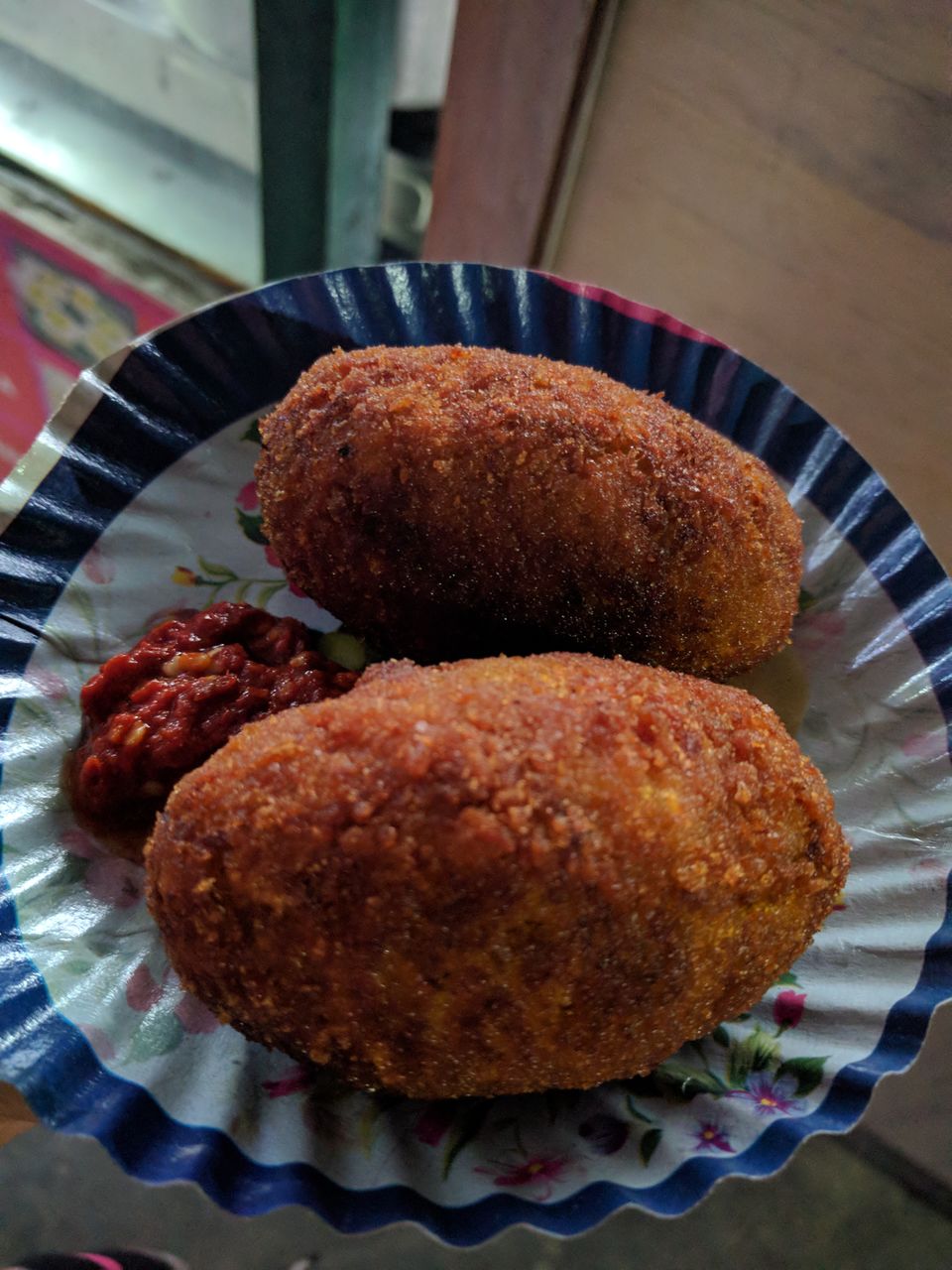 Evening we decided to binge on the authentic Assamese Thali, so we headed towards the Maihang Assamese Restaurant. We ordered fish Tenga as well. Since I don't have a taste for Fish, I tried the curry which was nice too. Food was really delicious here and most importantly purely authentic.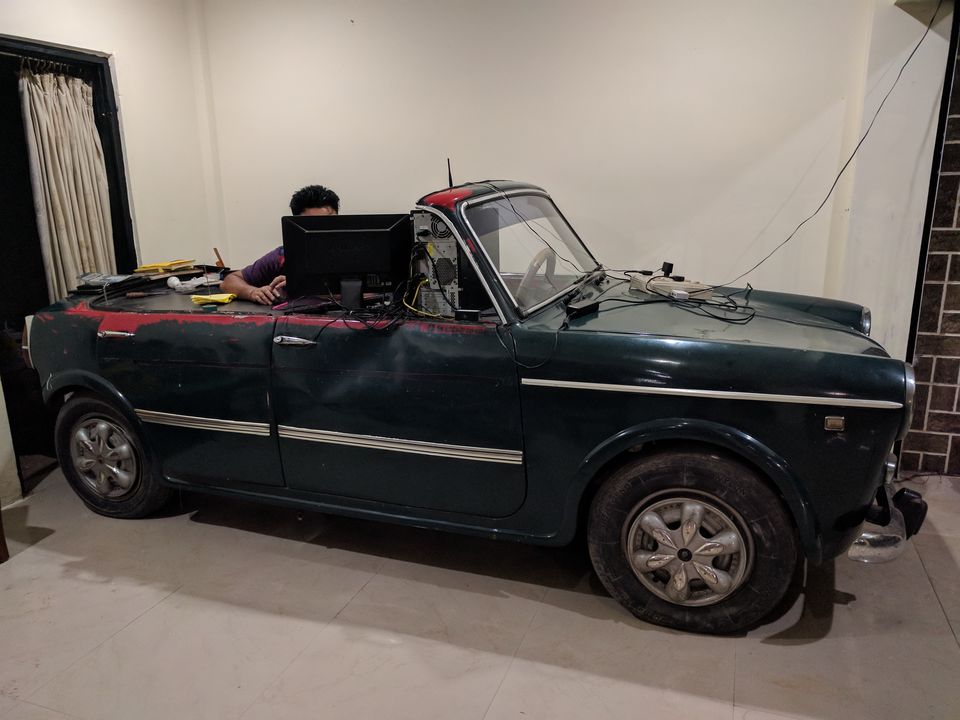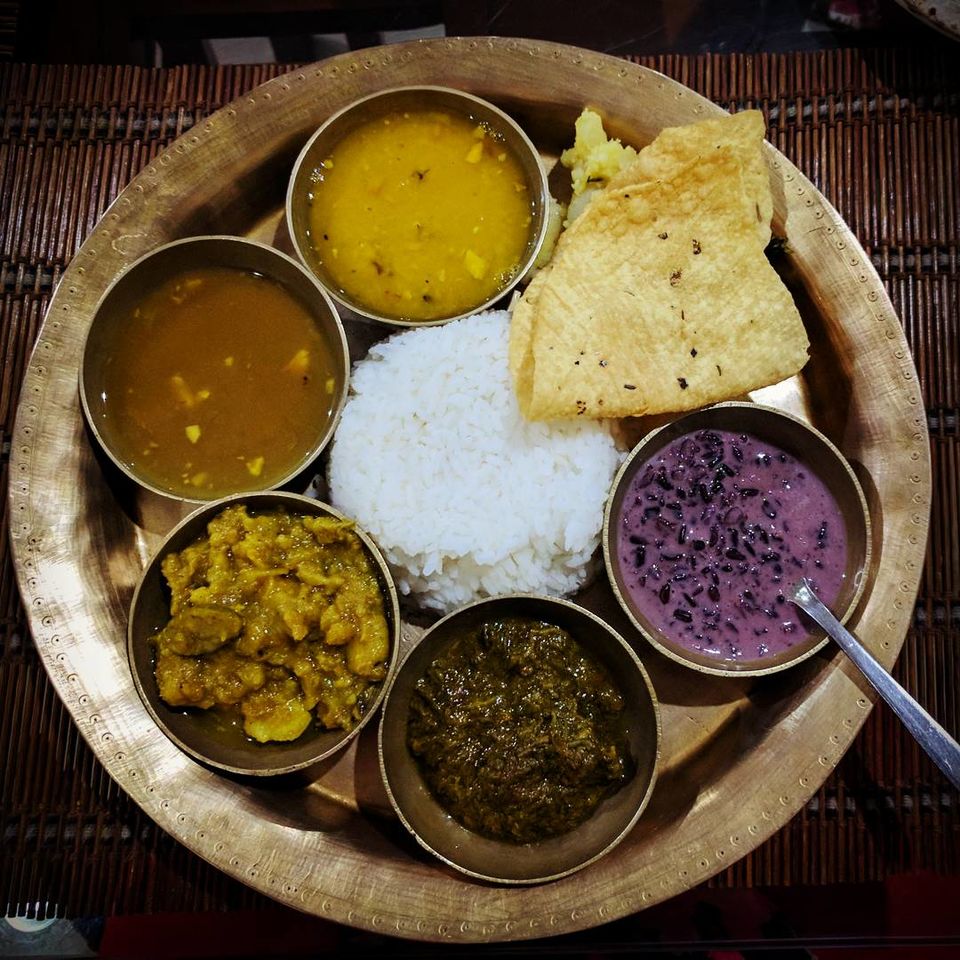 Souvenir & Famous Assam Tea
No trip is complete without shopping! Kaziranga is a very small place with quite surroundings, that's why you will not get too many options to buy alot of things.
However 2 things which you can buy here are: A wooden Rhino souvenir (small one will cost you at around INR 50) & the famous Assam Tea leaves from the nearby tea gardens. I bought the green tea (hard leaves) from here after going through a wide variety of amazing leaves at one of the Assam Tea shop.
So this is what we did in Kaziranga, you will find many more things to do.
Interested in knowing where we headed next?? Here you go.. Majuli Island
To see how I explore the world through my cam, you may follow my journey on insta @wanderershruti
Keep exploring :)