Whattt.... They can sleep both standing as well as lying down!! I had to meet this man of honour Mr. Rhino :)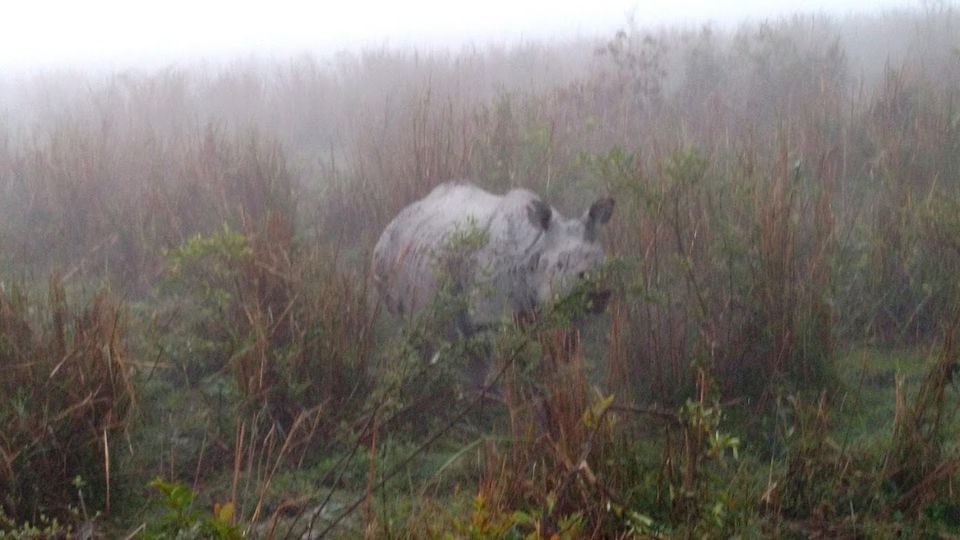 Getting some Guwahati air!
Landing to Guwahati airport brings down a series of memories from this tiny town. Typically we spend our time on Bramhaputra river bank near Fancy bazaar, walking down the old town lanes, enjoying Assamese meals and sweets, chilling at cafes or clicking pictures at various gardens in town!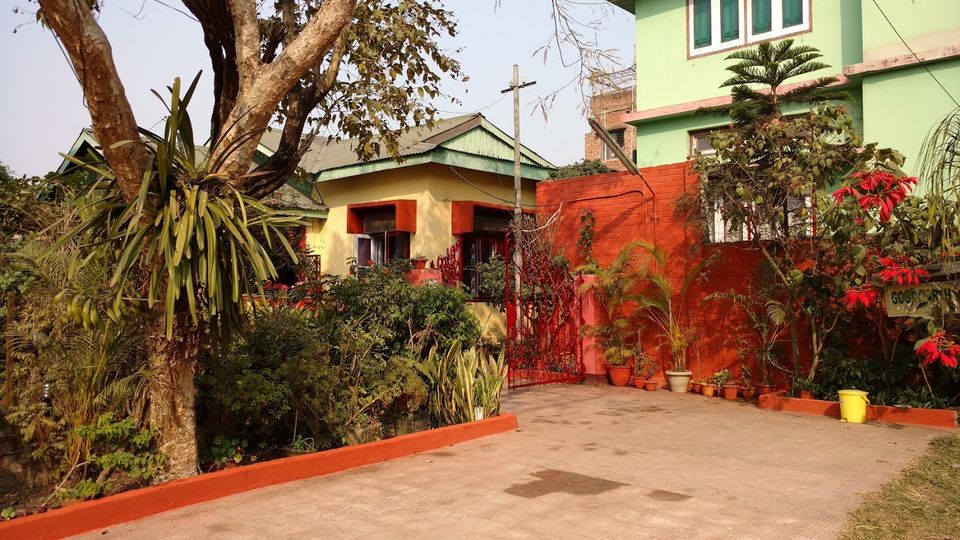 Best Season to Visit:
the National Park is open from November to April every year but December to early March have best sightings.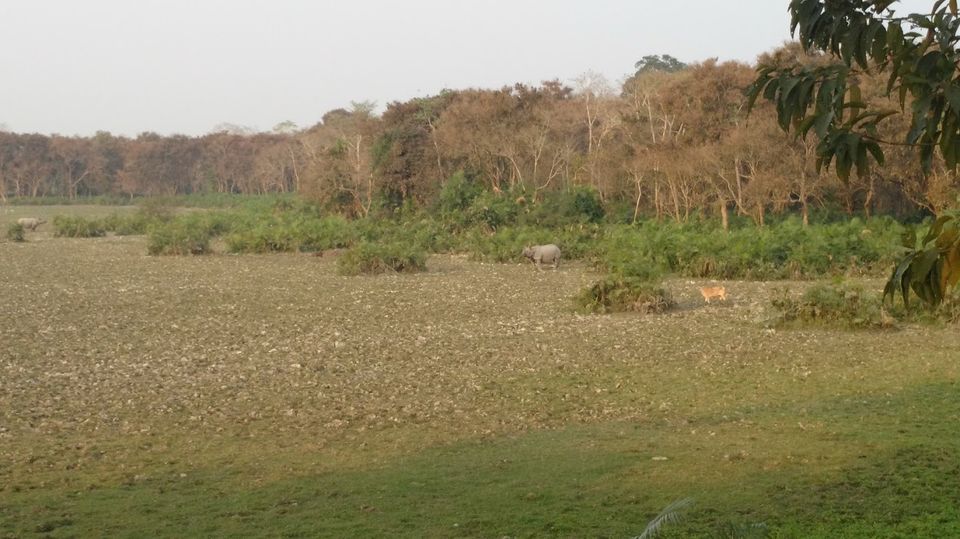 Knowing Kaziranga: Kaziranga National Park gained status of World Heritage sites by UNESCO in 1985. It is one of the most popular wild life sanctuaries in Assam and is home to the famous one horn Rhinoceros, a rich variety of bird and reptiles like king Cobra and Indian Python.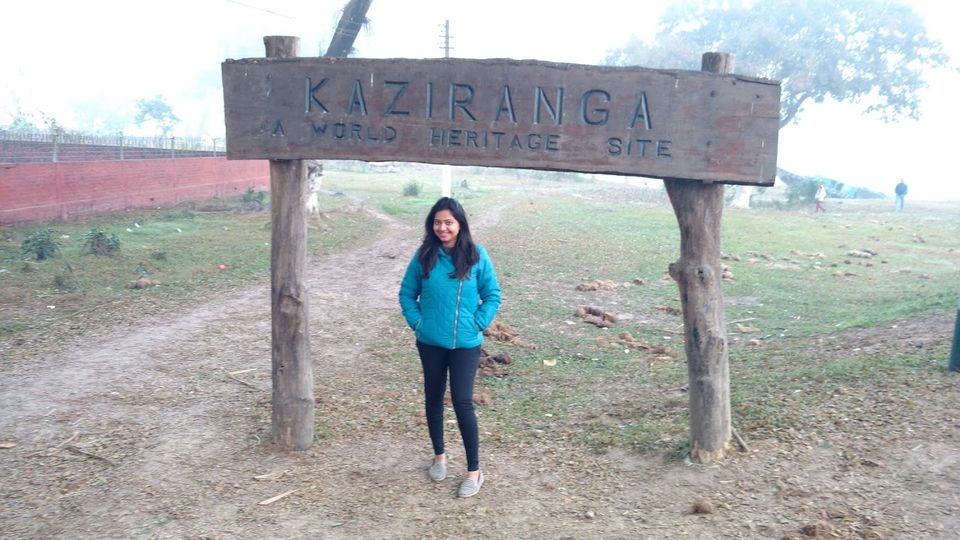 Reaching Kaziranga National Park
We have multiple options to reach the conservation depending on your budget, time and next destination.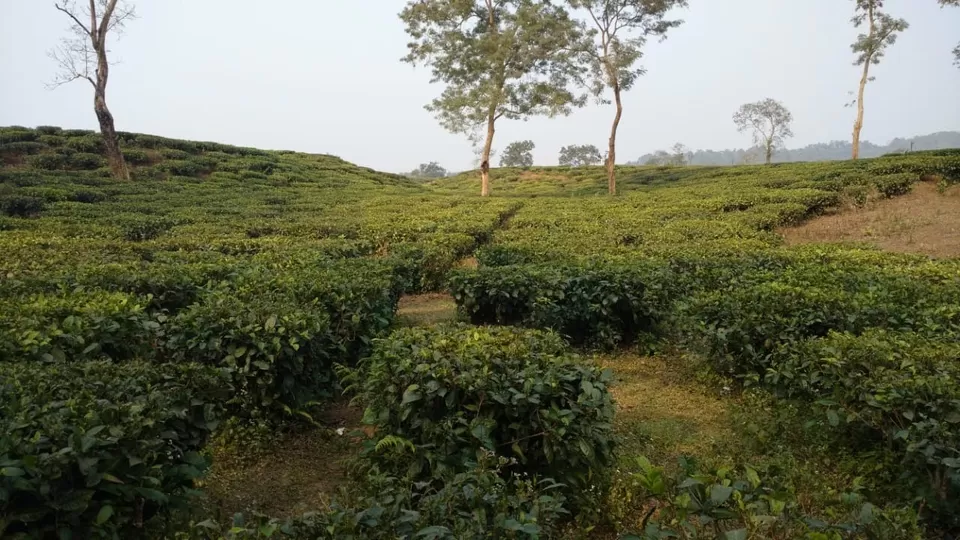 • Rail: nearest station is 39 kms away from the park costing about INR + cab charges (if you are lucky to find it!)
• Bus: If starting from Guwahati like us, you can board buses (AC/ Non AC/ Volvo) from Khanabara early morning (tickets ~500/head) which will drop you to the main bus stop. It is difficult, actually, very difficult to get commute from here to your accommodation. Your hotel/homestay guys can help you.
• Road: Heading to Kaziranga by car was our best decision ever!! They do have Zoomcars running from Guwahati but were heavy for our pockets. We tried a local startup "Awe Rides" and with some negotiation we got our car with a rent of 2500 INR for 48 hours.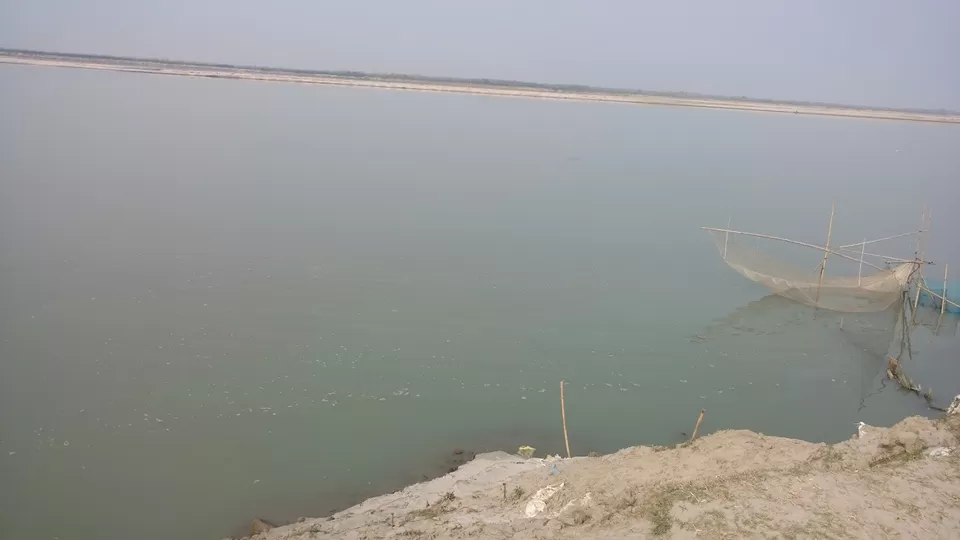 Staying at Kaziranga
You will find a large number of Home stay, budget hotels and luxurious resorts around Kaziranga National Park. Resort Borgos is closest to the National Park.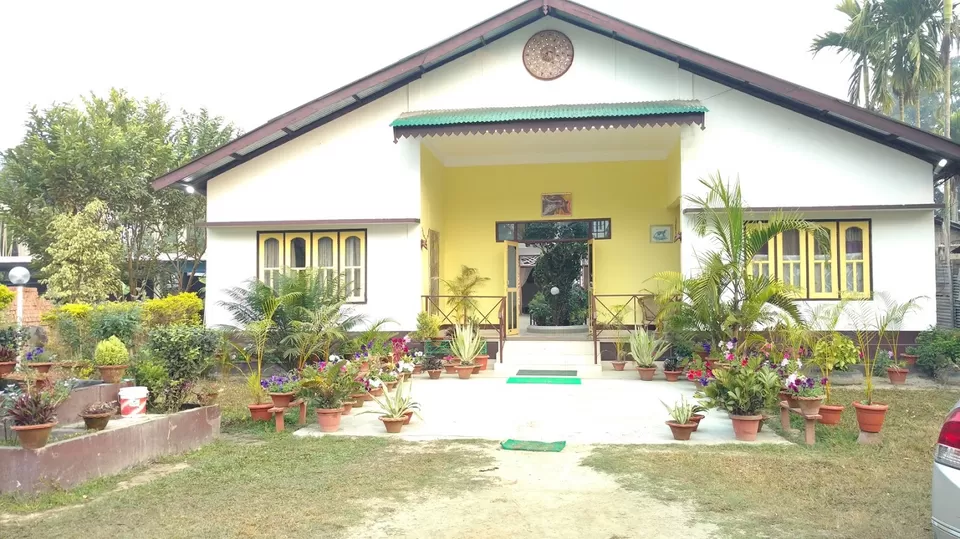 We stayed at Lakosha Tourist Lodge. A decent property with 10 basic rooms costing around INR 2500 (rates may vary based on season and availability). A small restaurant Hornbill is located right in front of this place serves a good option (with limited menu) for breakfast.
The S.A.F.A.R.I
broadly you get 2 types of safari's here.
1. Elephant safari
This costs about 900/person (Indian). Each elephant will carry 4 people for 2 hours (he becomes quite rich by end of the day!) it is best to do this safari in Bagori region (western range) of the forest in the first round starting at 5 in morning.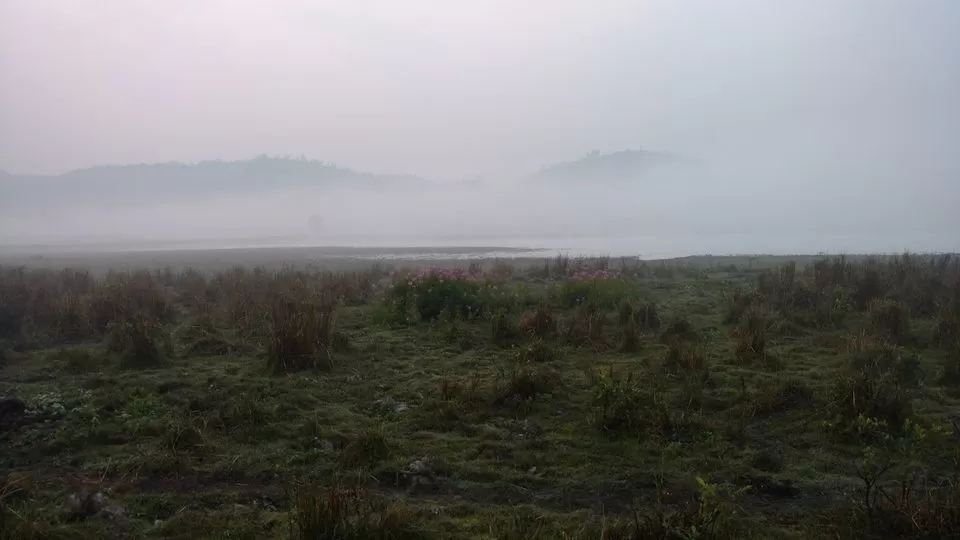 You will have maximum Rhino sighting in early morning!!
2. Jeep Safari
these are slightly expensive. each jeep carries 6 max people with the per head cost to be ~1100INR plus the entry and Jeep charges extra. Jeep safari in the Kohora region (central range) is a safe bet to see Rhino's (but from a distance)
Nights @ Forest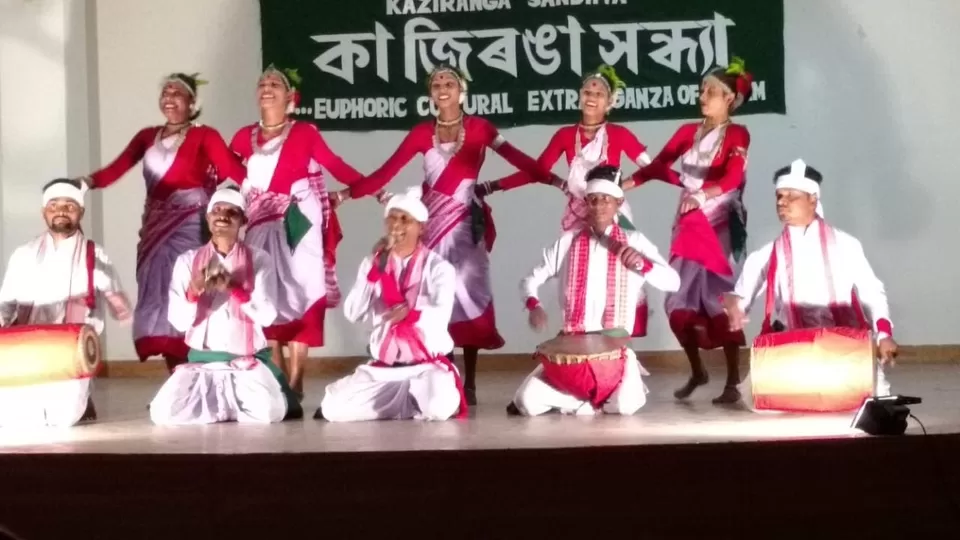 Needless to say, it gets dark here early (around 5.00 PM and sunrise around 5.45 AM). The state tourism has started daily shows to promote their folk culture in a Auditorim at Cetenary Convention Center, Kohra, KNP supported by Eco Development Committee, Assam. Second one is at the open ground (with many mosquitoes) just opposite to the CCC. We attended the Kaziranga Sandhya which costs 100INR as entry fees (Foreigner- 120INR, and kids below 12 yrs 70 INR)