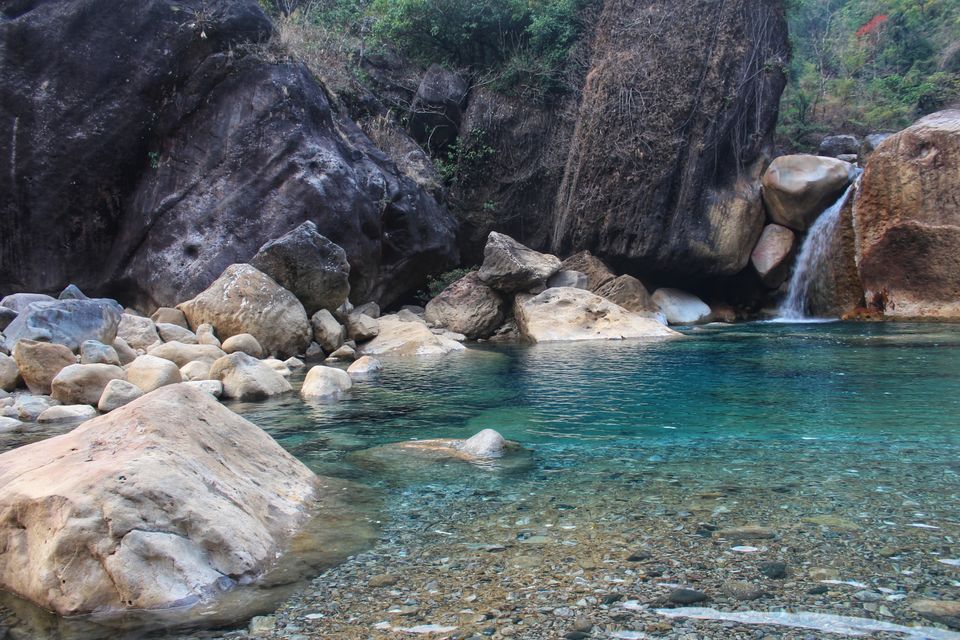 Assam and Meghalaya, two unique, but nature's best treasures hidden in North East India. I saw a picture of a clear water river in Meghalaya and in a heartbeat decided it's the place I would visit next.
My first day included a two flighted travel from one end of India to another. (Mumbai to Guwahati). Stayed over at Guwahati for the night.
Guwahati, being a very busy city I explored the streets and just loved the street side momos with soup and tea. A perfect combination on a cold winter evening. Explored the river Bhramaputra in the evening before getting a good sleep for an early morning start to Kaziranga National Park.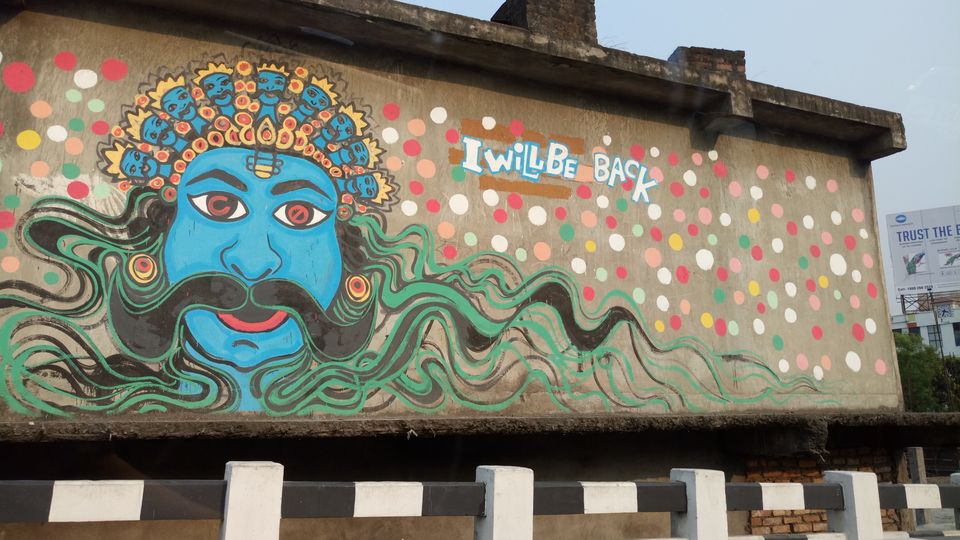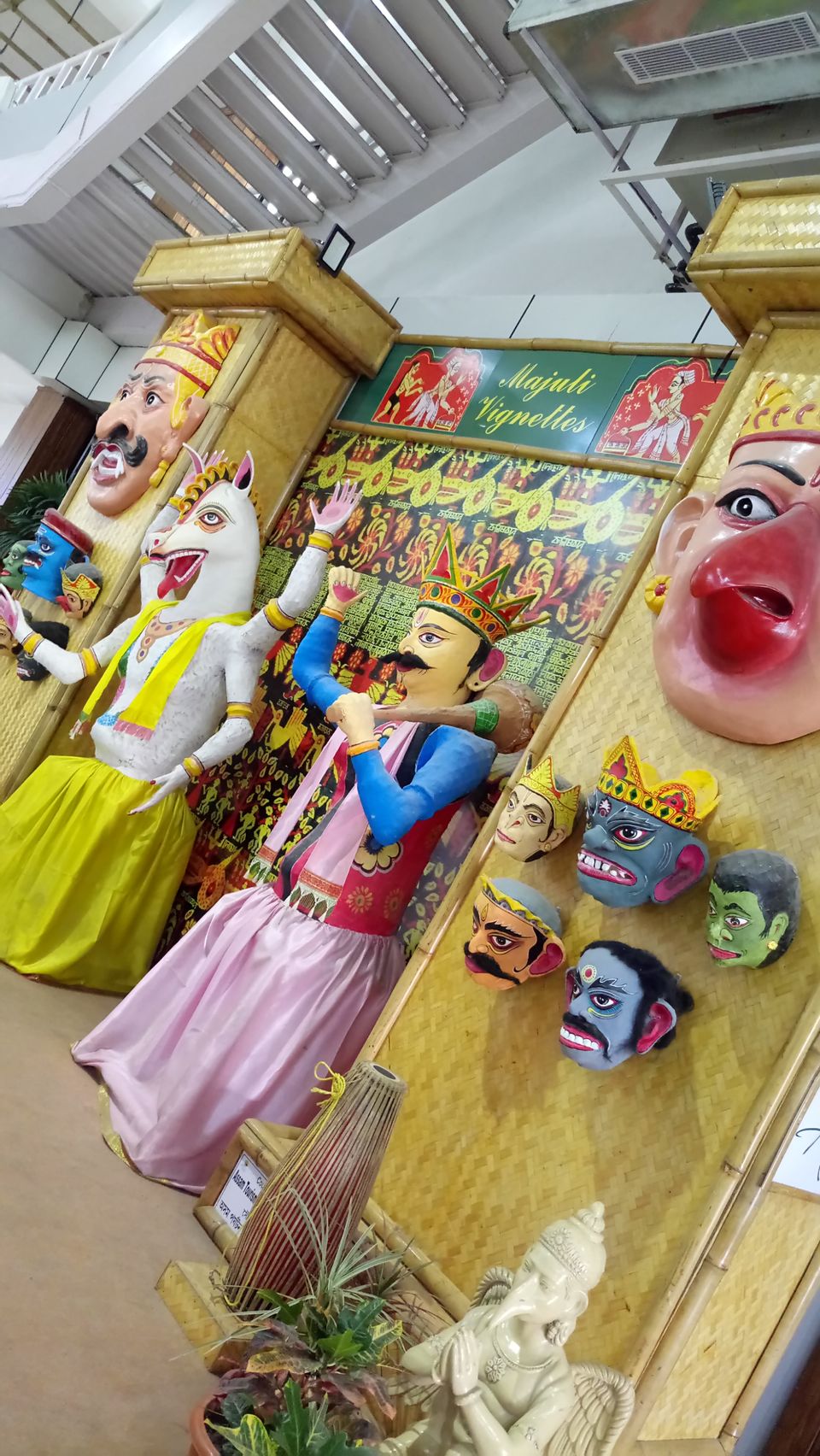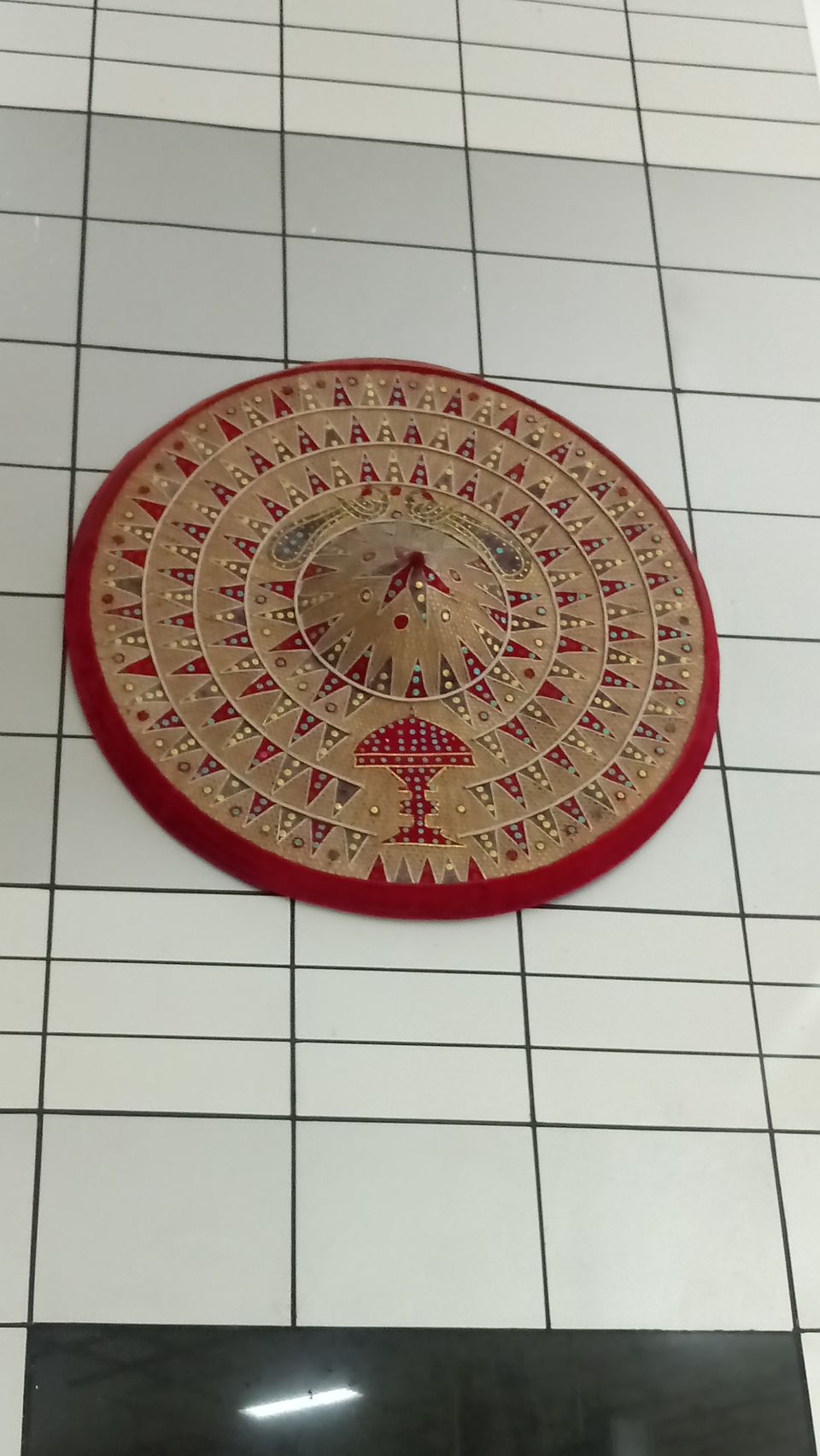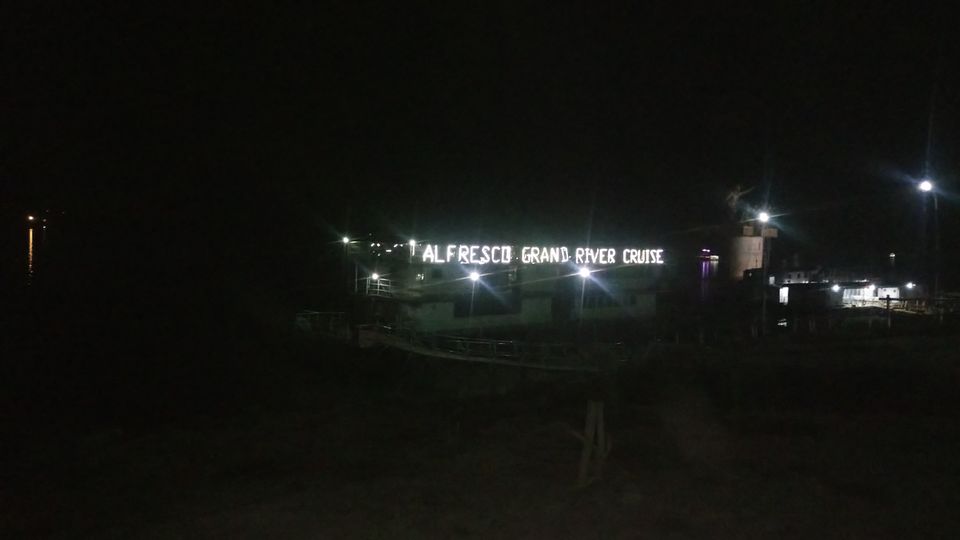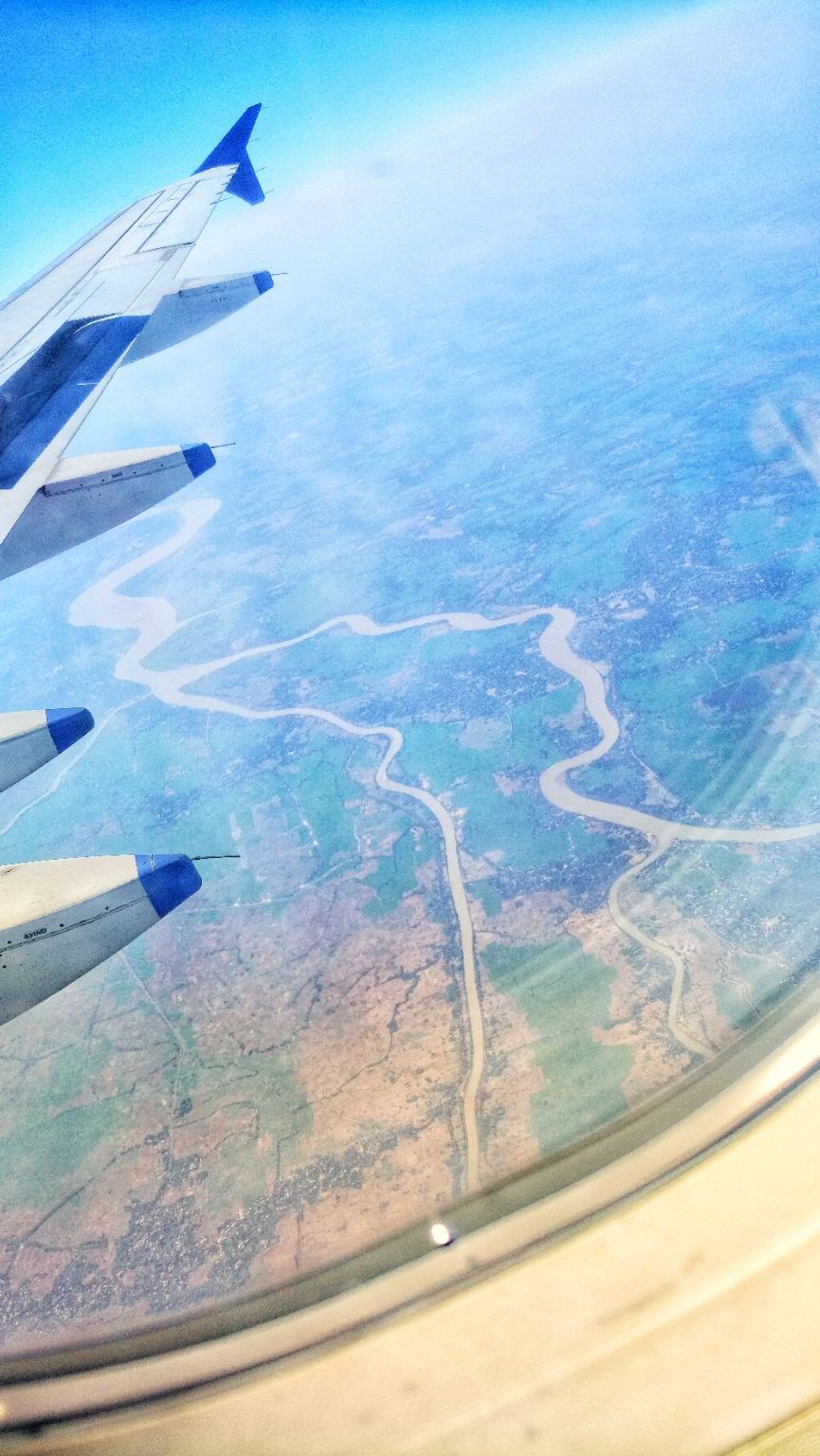 I took an early morning bus to Kaziranga National Park at 6:30am from the ASTC bus stop at Paltan bazaar in Guwahati. The tickets are on first come first serve basis so I booked them a day in advance. With one halt for lunch the bus reached Kaziranga (Kohora) around 12:30pm.
The moment you enter KNP you realise this place is quite different from other places in Assam. Beautiful trees, tea gardens, antique wooden carvings for sale on the streets. You'd experience a complete village life here.
I stayed at Sneha Bhawan in Kohora range. It had clean and basic rooms with hot water ( a necessity in winters), with a very friendly guide/owner who helped us in all Safari bookings. This place does not serve food, but we were directed to try out the food at a place called Kaziranga Food Hut which was just opposite Sneha Bhawan. As the name suggests it was a huge hut with amazing Chinese and Assamese food served.
We had our first Jeep Safari in the Kohora zone (Central) in the afternoon at 2:00pm. The park was abundantly filled with the famous Eastern Swamp Deers, Elephants, One Horned Rhinos and many varied species of birds. And not to forget the Royal Bengal Tiger. It was a treat to watch this majestic beast in it's primitive state. Was all ready to hunt and was waiting for his move on the deers grazing nearby.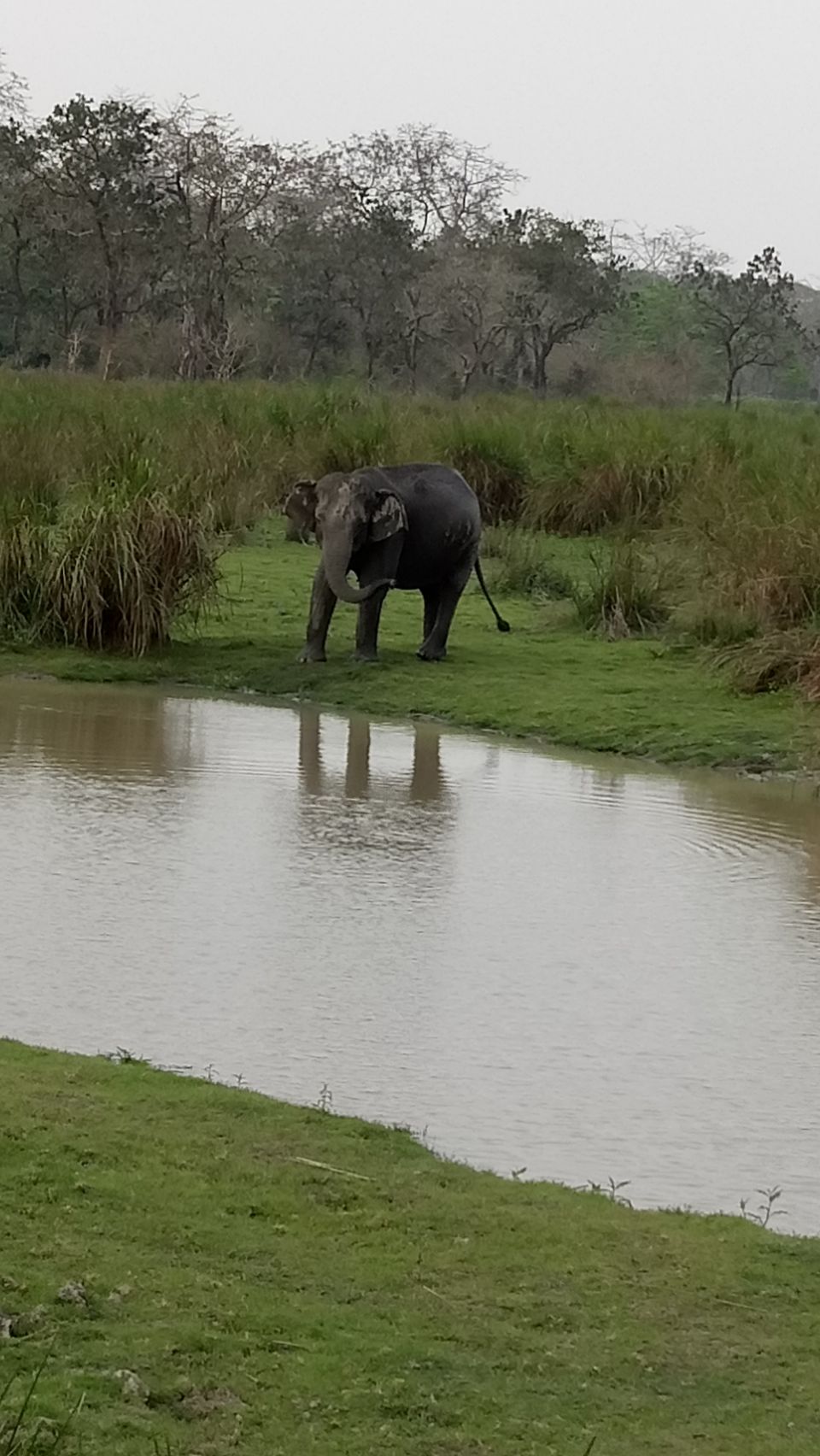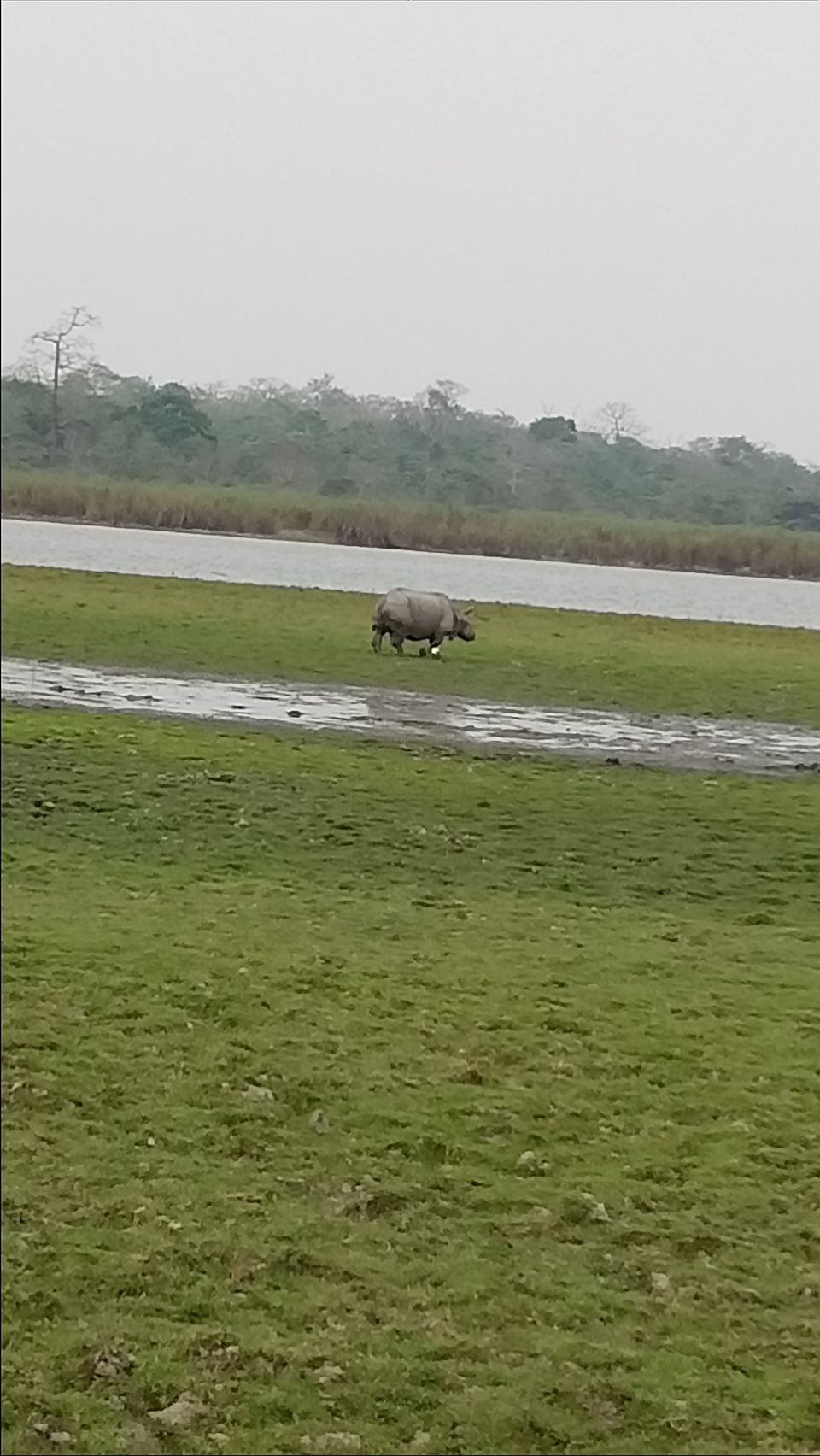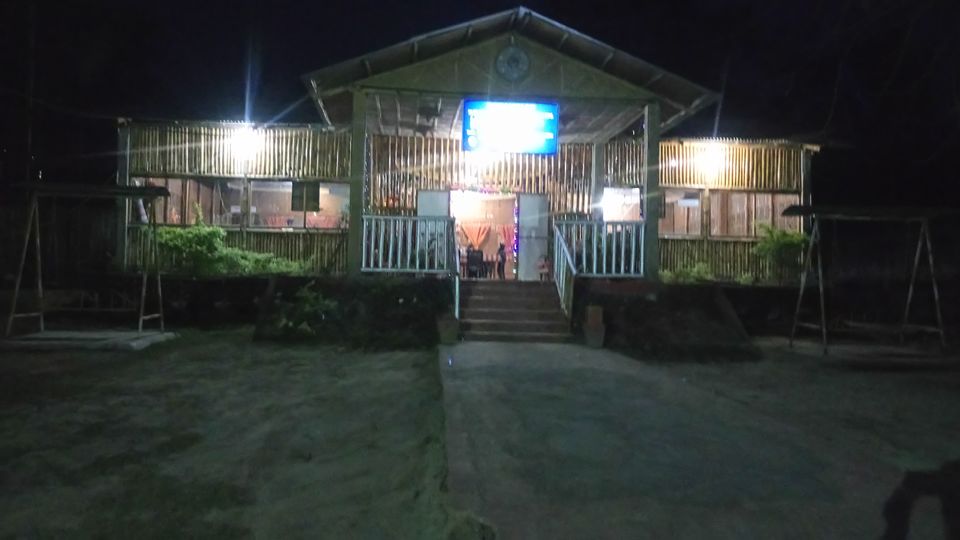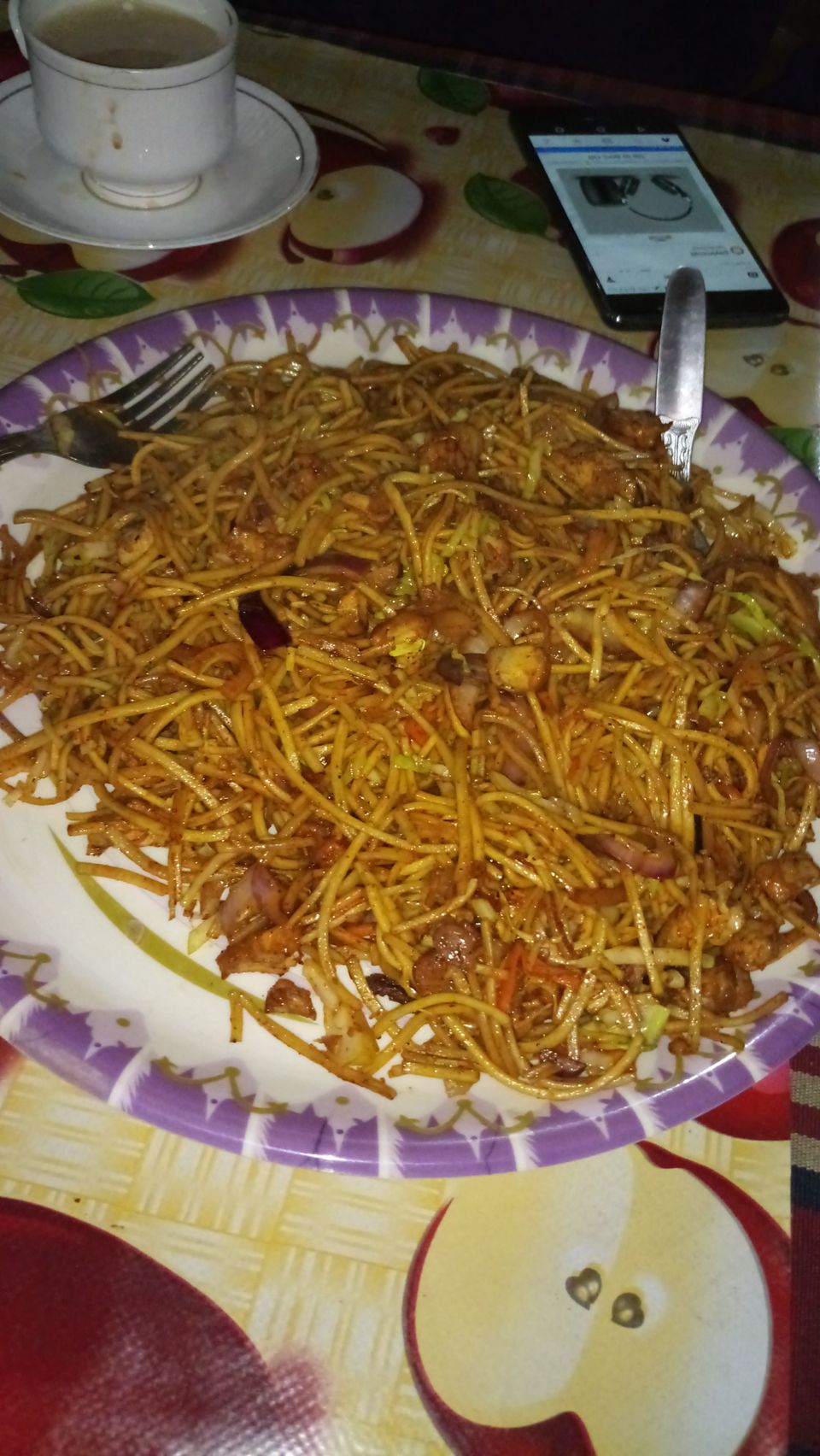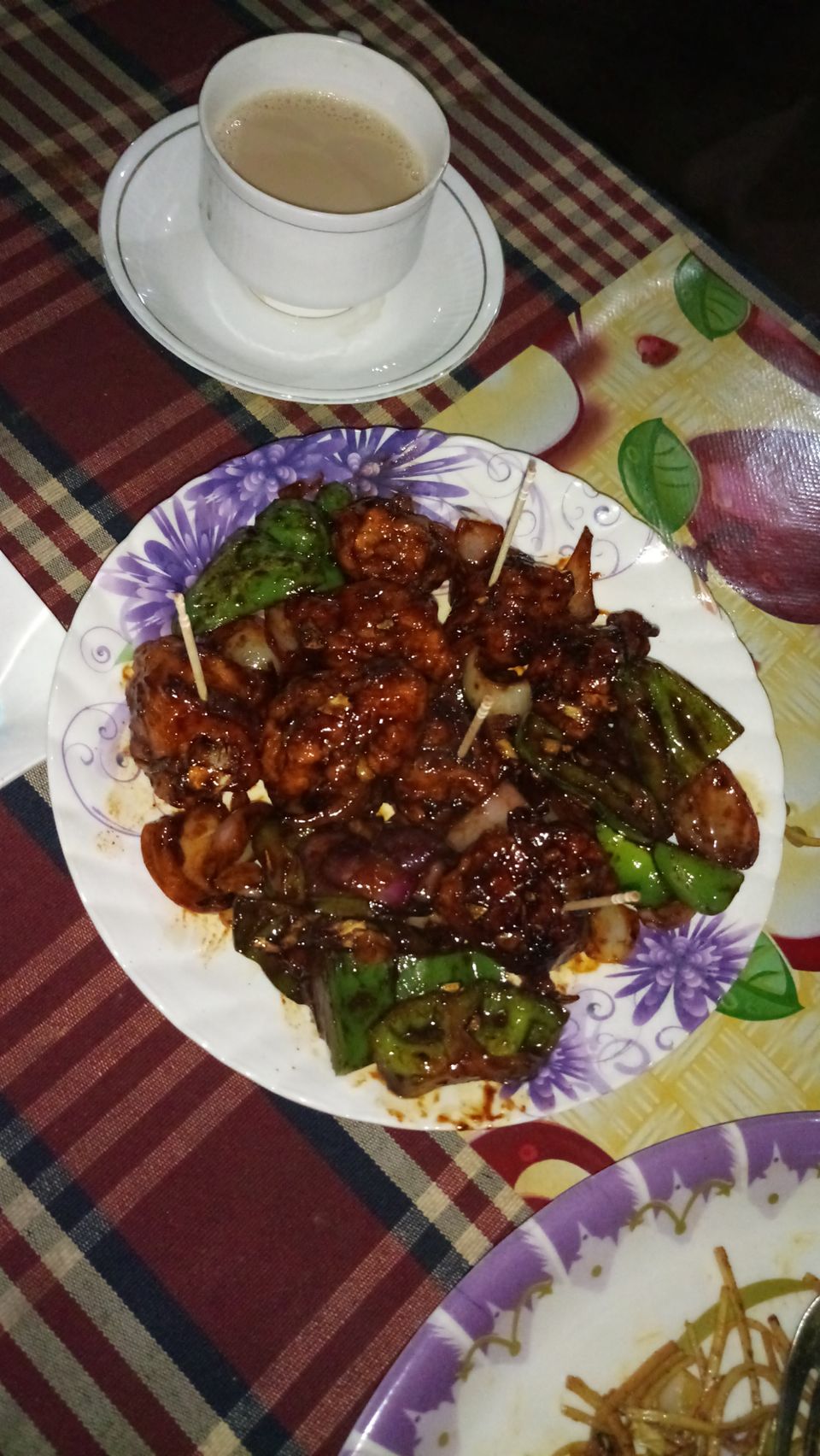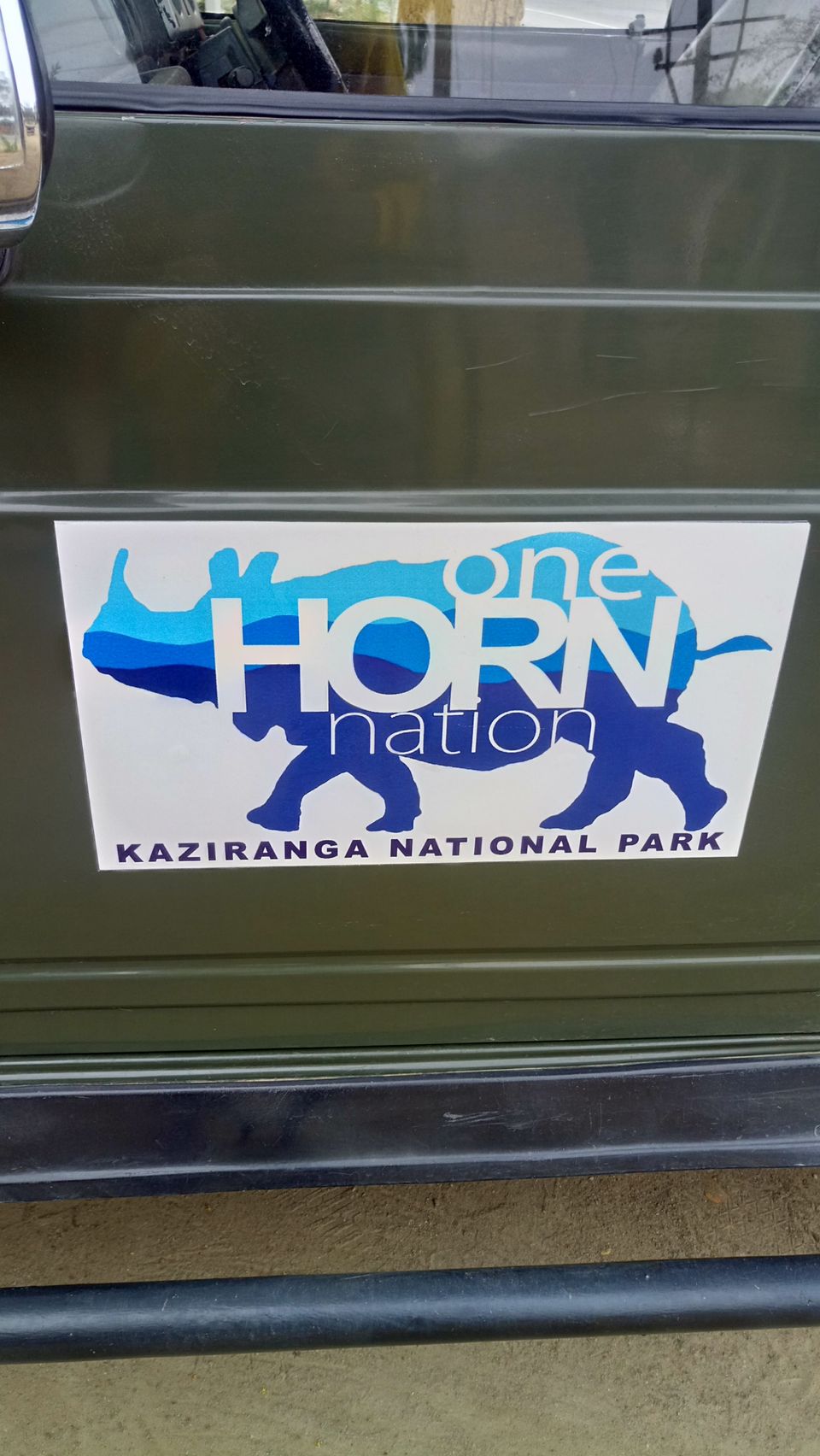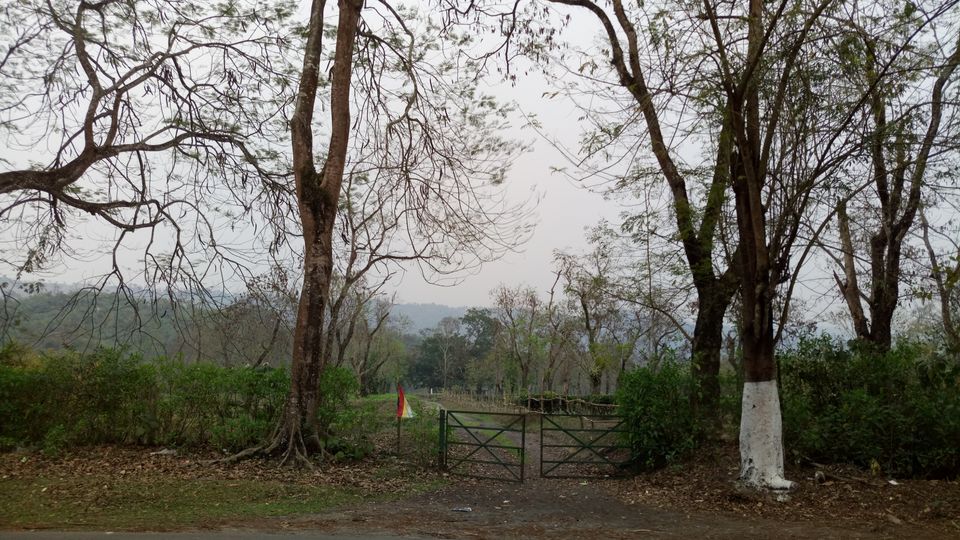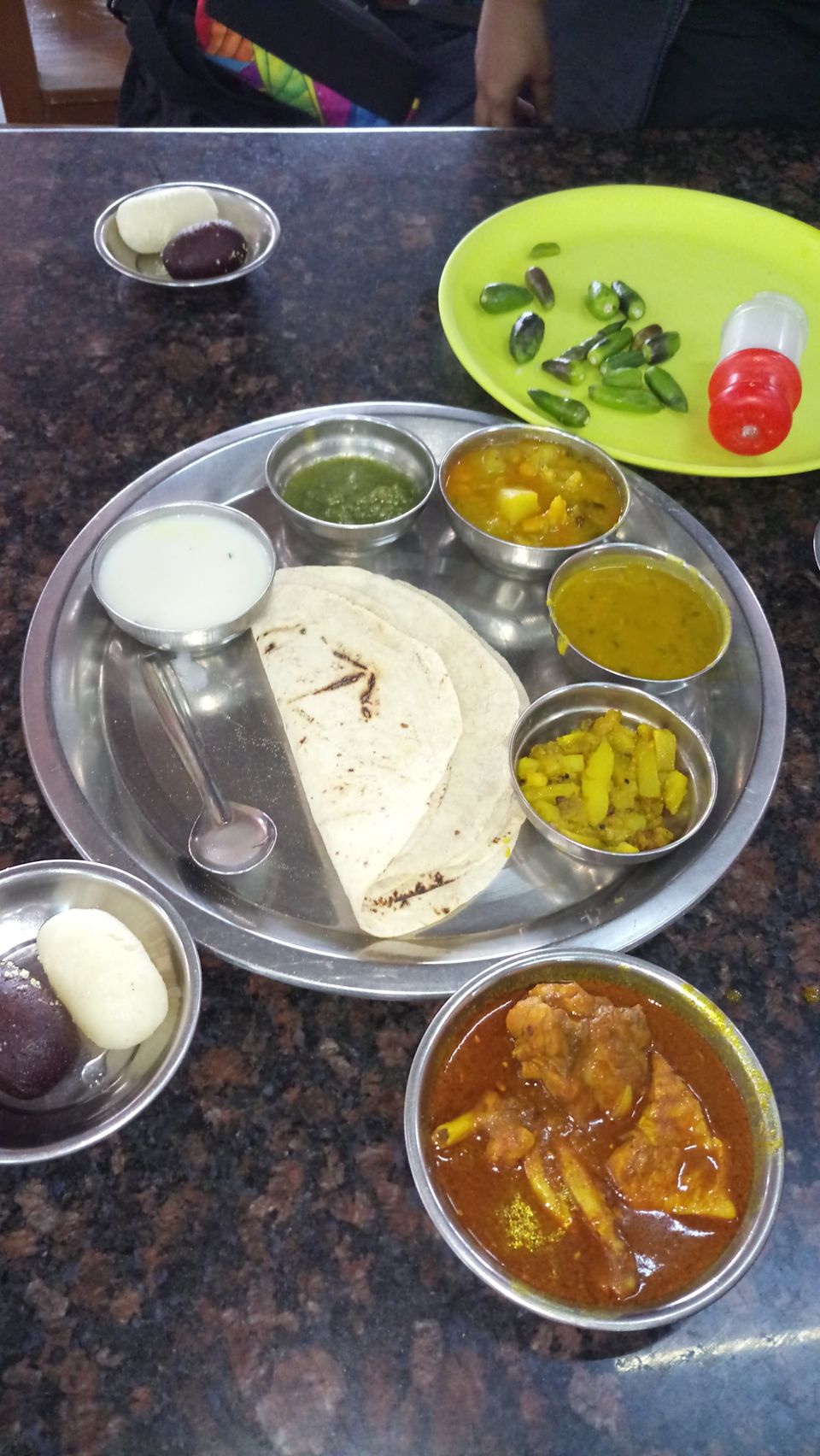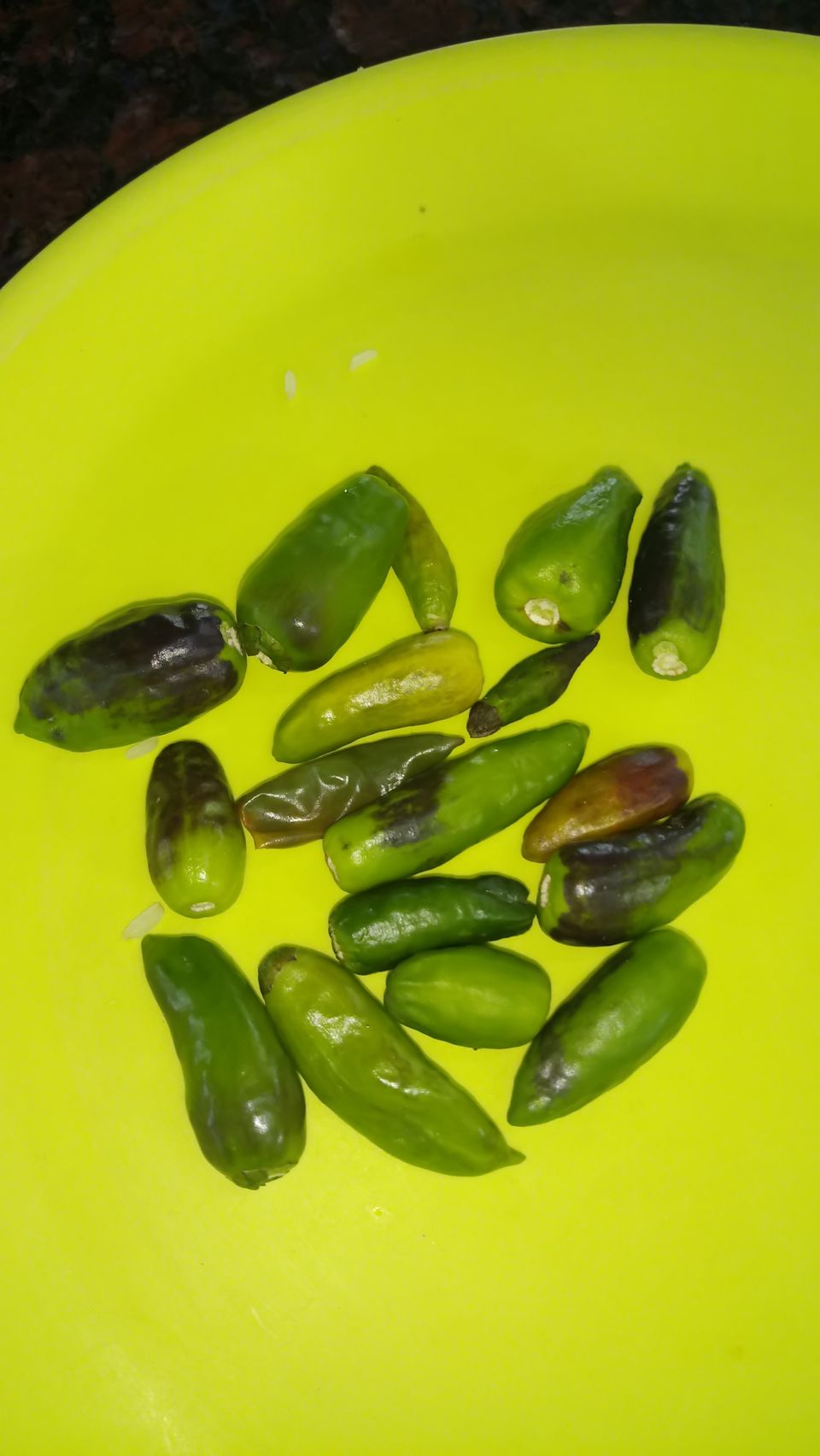 Our elephant Safari was at 6:15am from Bagori range (Western zone). It was a magnificent experience. We got a closer view of the animals and also got a chance to see a baby rhino grazing along with it's mother. Also there was this cute little baby elephant we saw at the entrance of the Bagori zone, literally running behind it's mother trying to catch up her speed. It was a beautiful cold morning, with fog all around and chirping birds in the background.
After breakfast we visited the famous Orchid Botanical Park at Kohora. The park had a varied range of orchid plants with beautiful colours and magical properties. We also experienced the Assamese folk dance performed by professionals called Bihu.
Post lunch we visited Agoratoli range (Eastern zone), the best zone according to me. It was close to a river bank and had plenty of birds and many animals around. We were nearly attacked by a rhino here. Lucky for us the rhino charged bt choose to back off mid way. This zone has so many birds to witness you'd loose count and names of. It was an incredible experience to watch the sun set in this zone. It was the most green and animal populated zones of all. This was our last Safari in KNP for that trip.
The next day early morning (3:30am to be more precise) we were all set to embark our journey to another beautiful state of the North East- Meghalaya.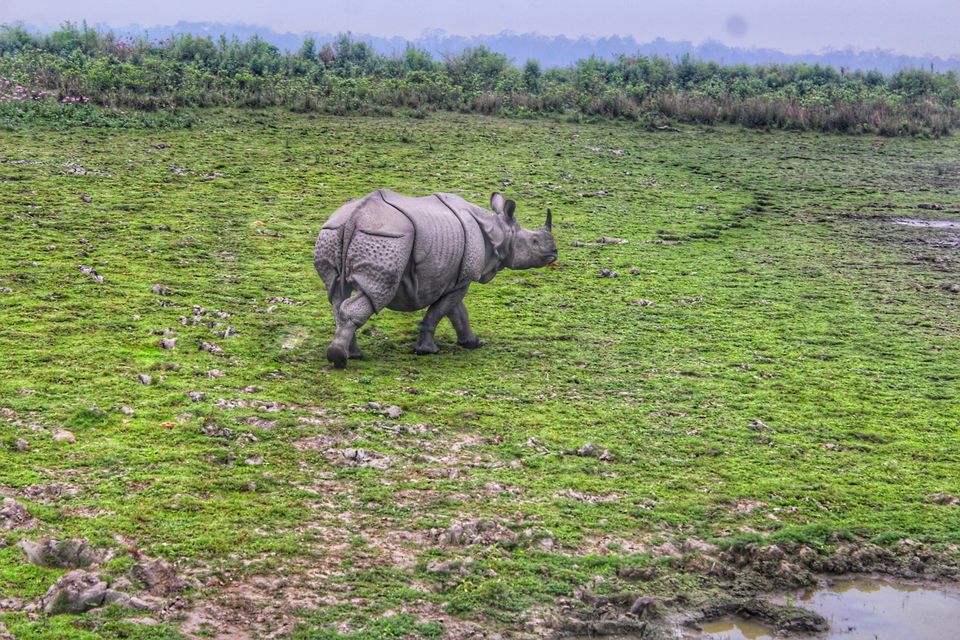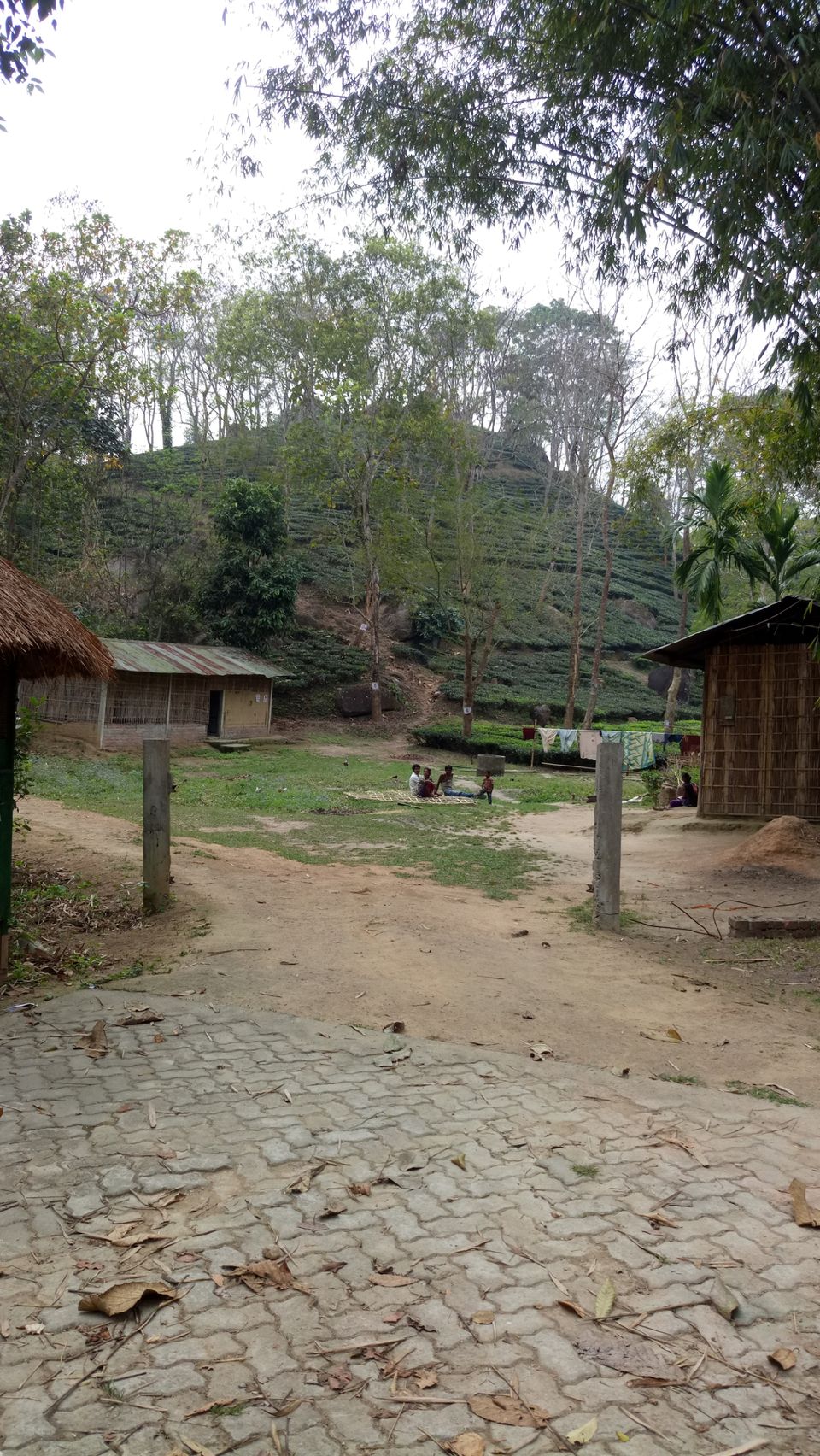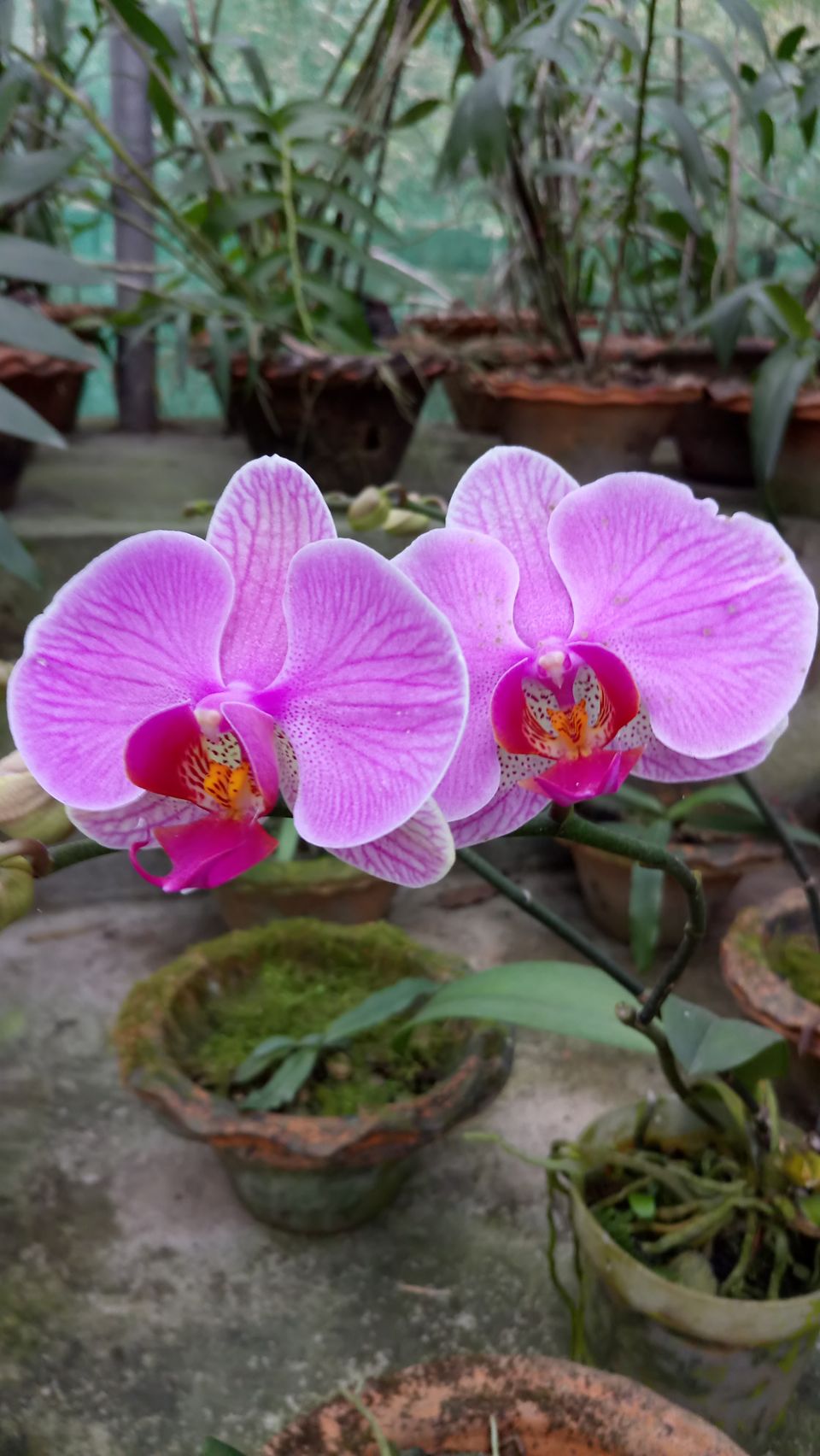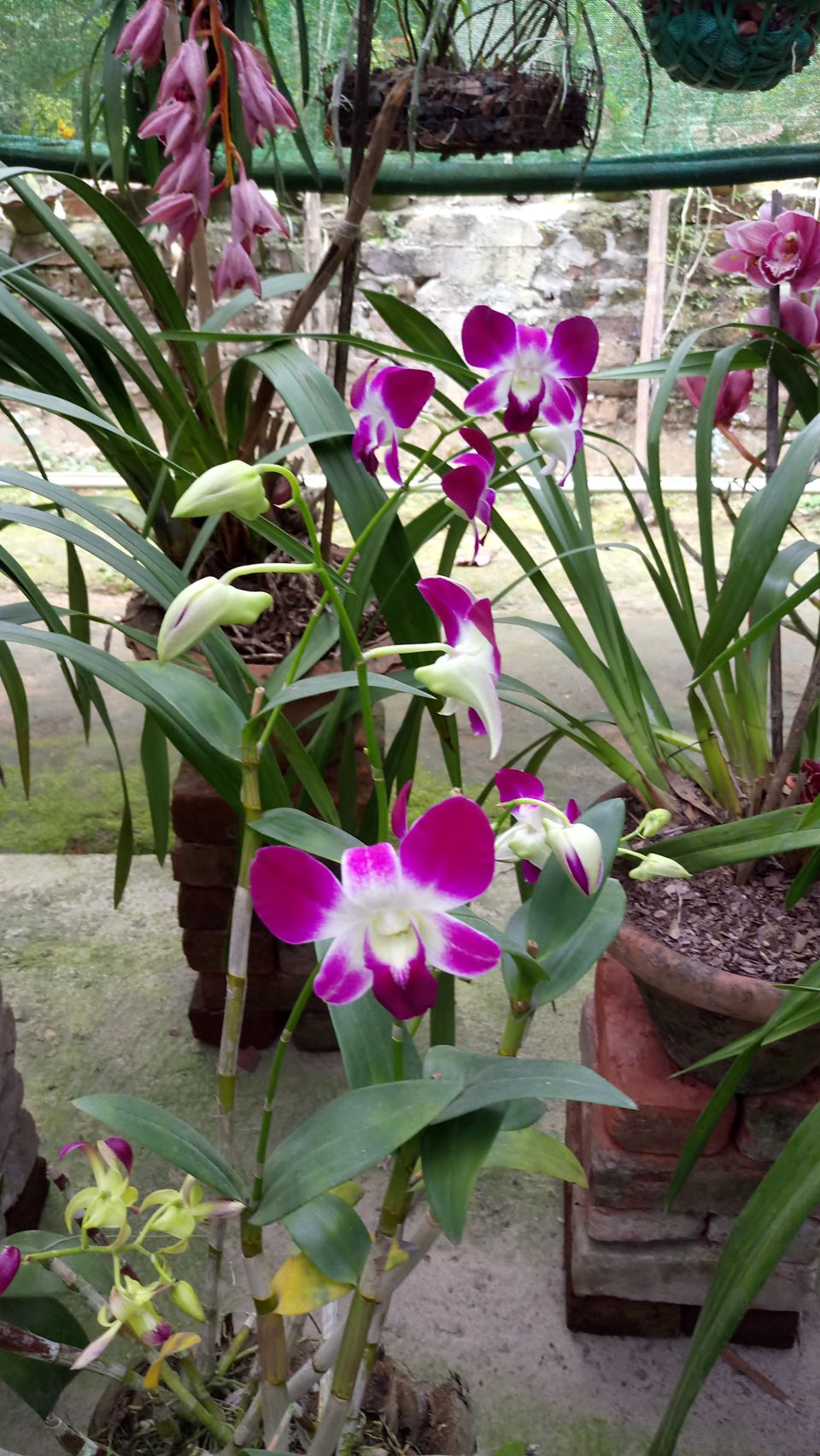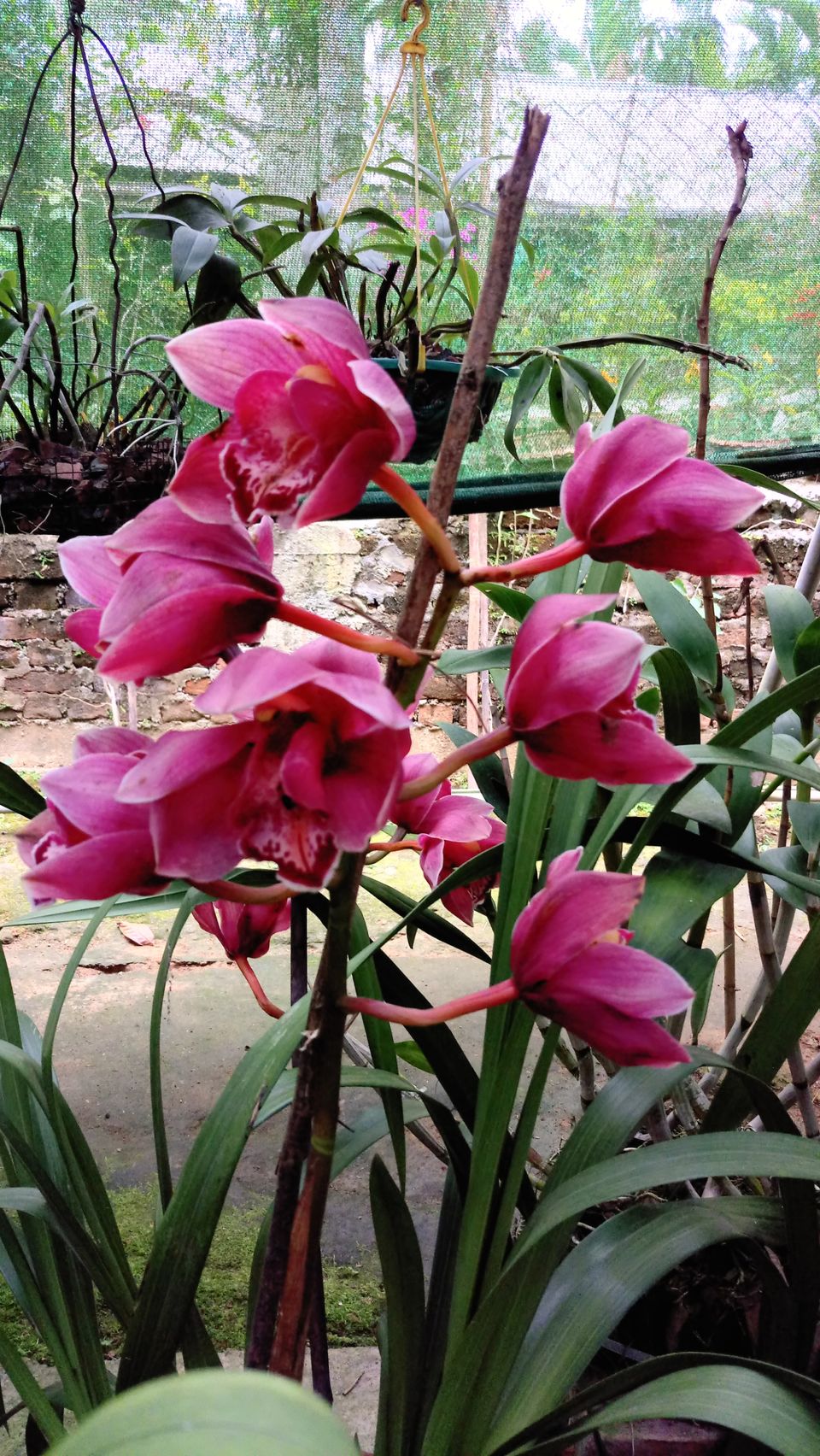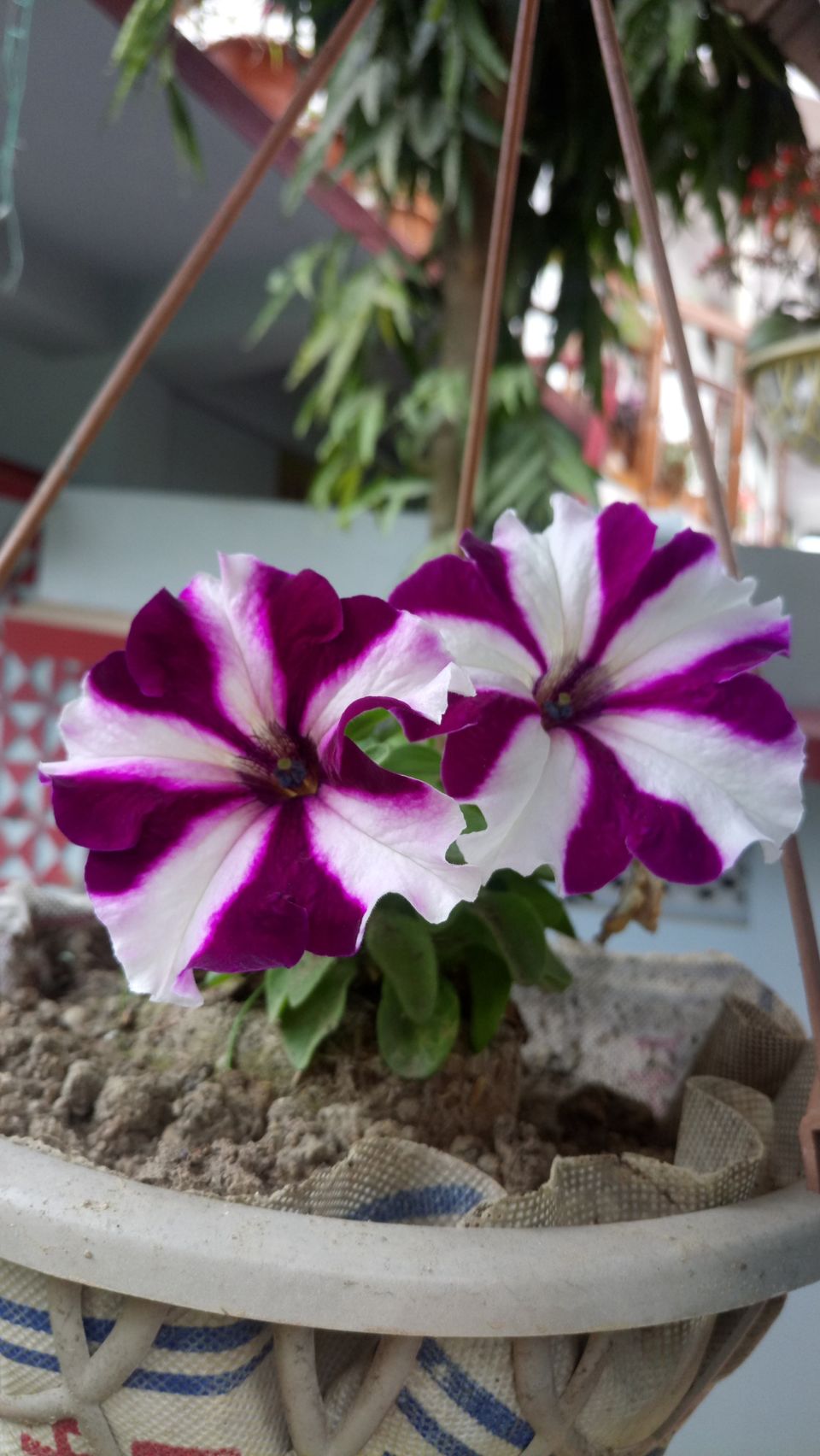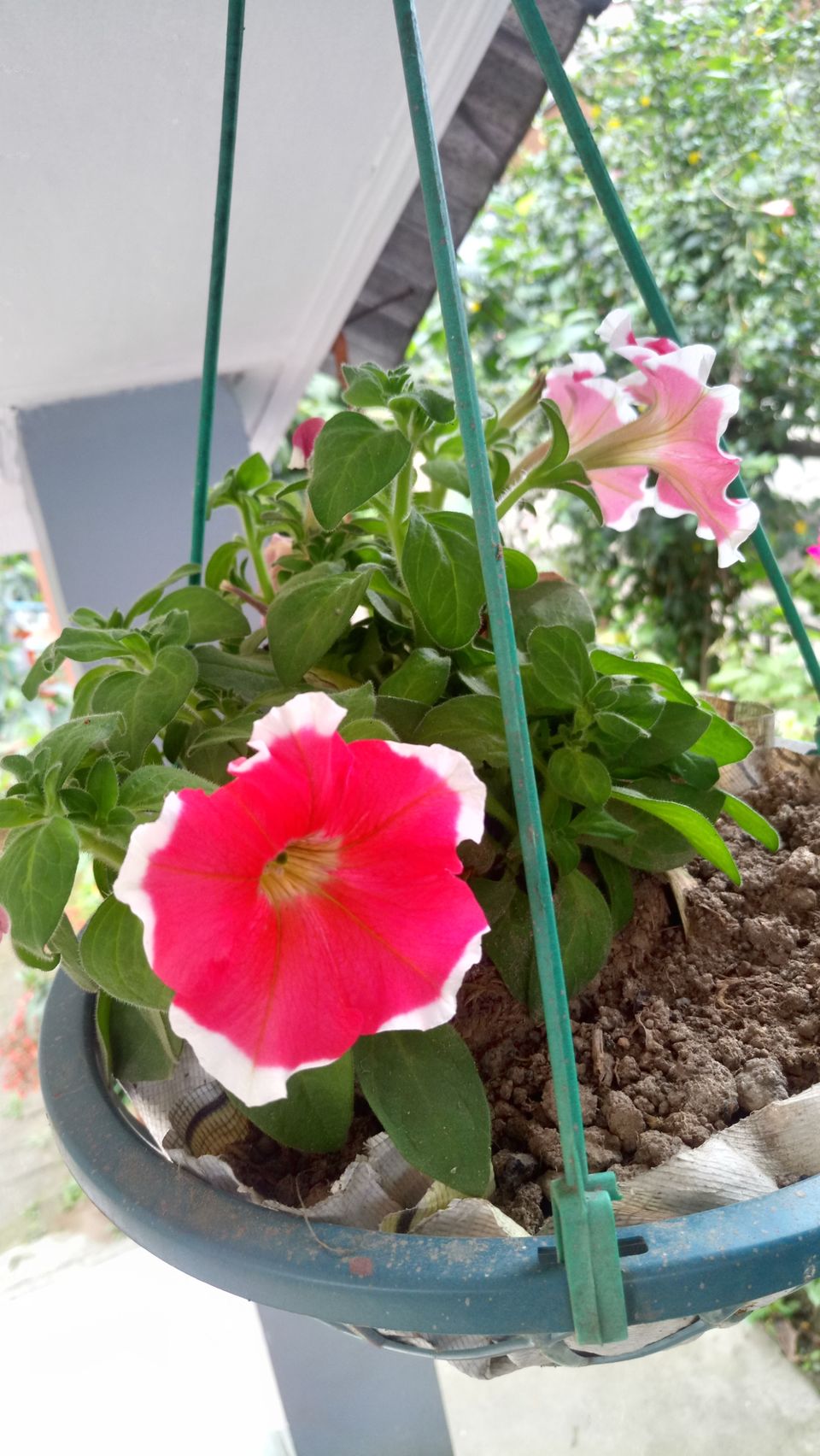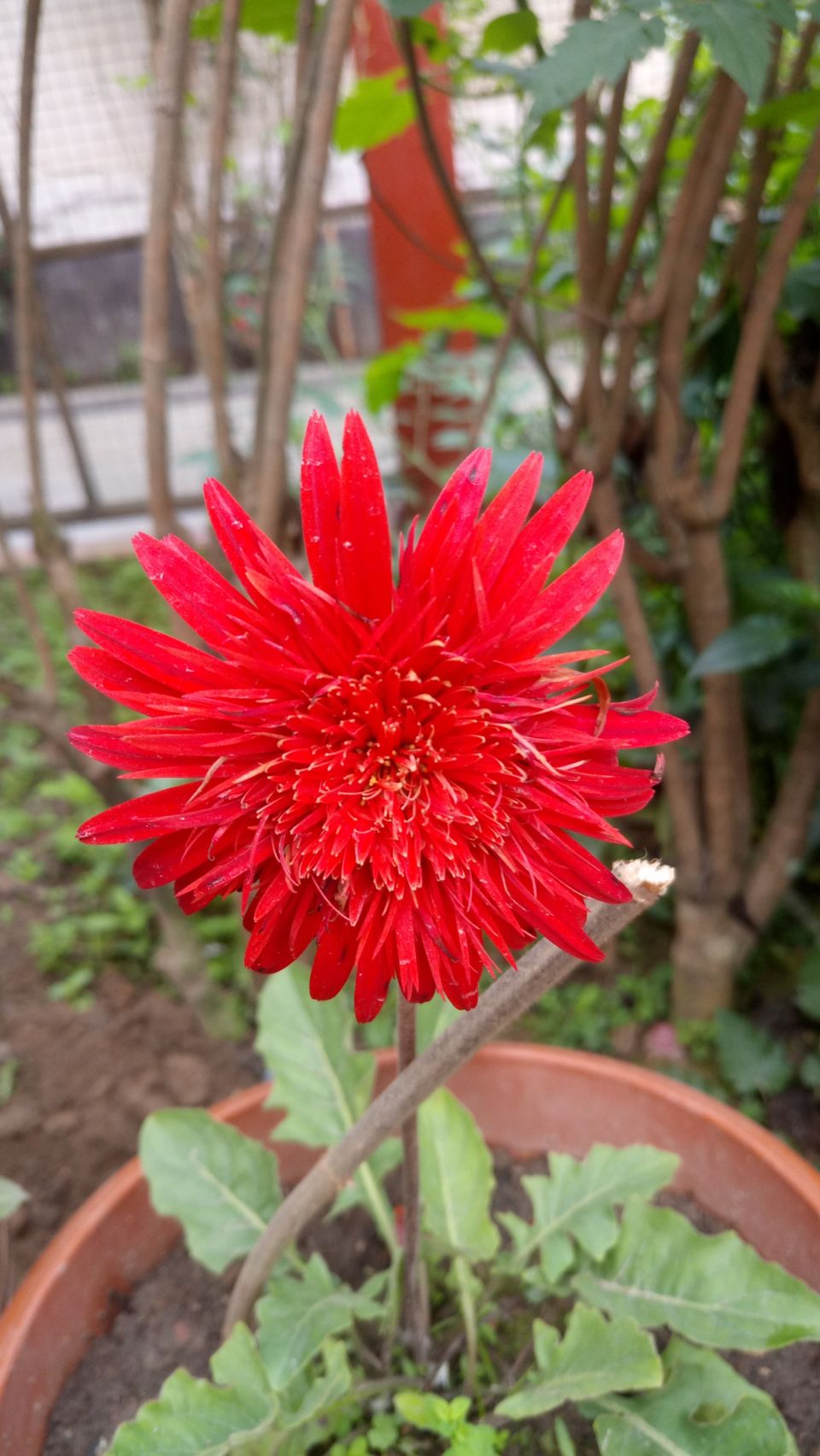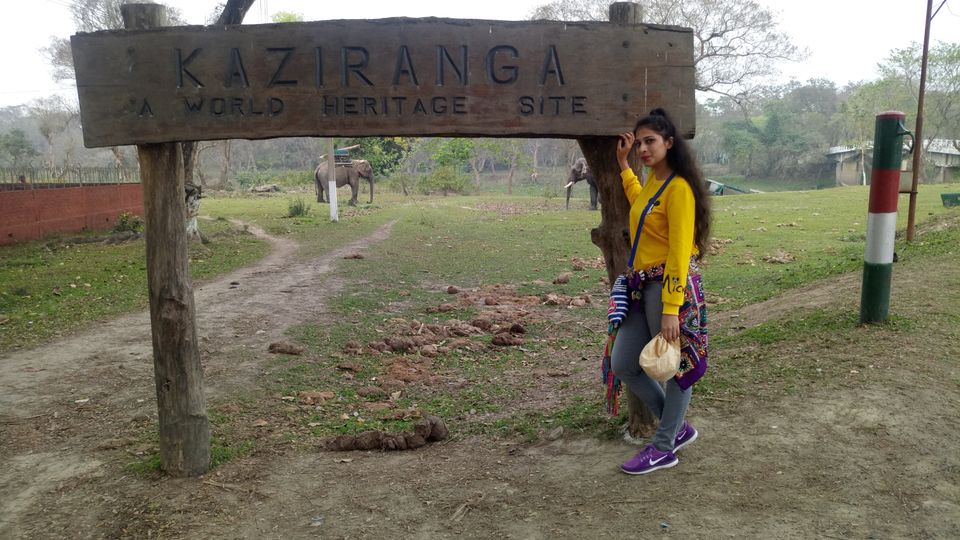 Shillong, the capital city of Meghalaya. A beautiful town with beautiful people. Though most people spoke in Khasi language, English and Hindi is also partly used by local folks here.
At Shillong, clueless about how to travel around we came across this man sent from God, a taxi driver named Kesab. Originally from Nepal, fluent with Hindi, he was the kindest and the best guide we could ever find in our trip. He ensured we had the best experience of our life and made the best of the time we had. He called us bachcha log (children) and treated us like his own.
Our first day in Shillong was a local tour of the city. We visited the Elephant waterfall, Shillong peak, Lady Hydari park and Cathedral of Mary help of Christians. Had lunch at ML05 cafe and dinner was momos and tandoori off the streets. The food was heavenly and cheaper than expected.
Kesab Uncle's contact number:+91 84140 13481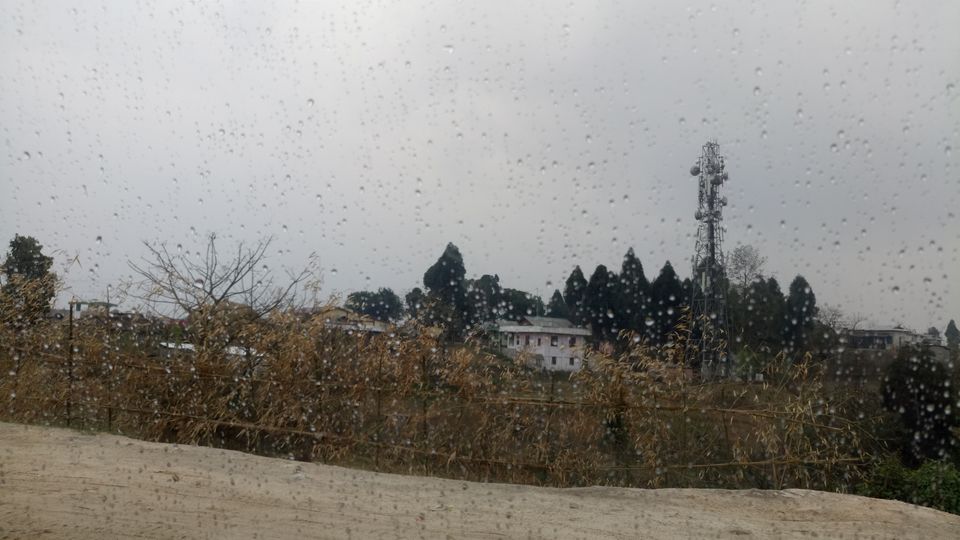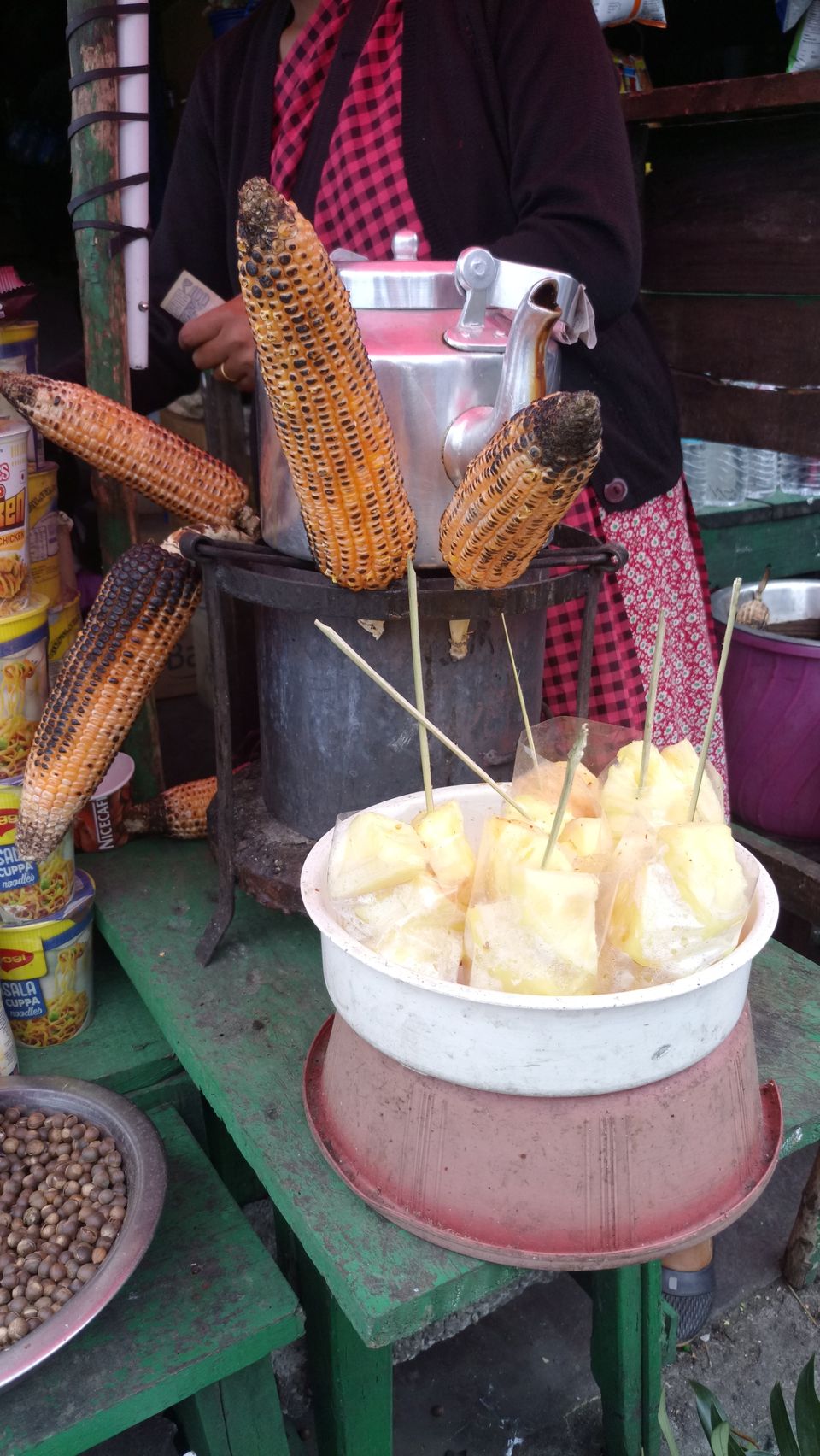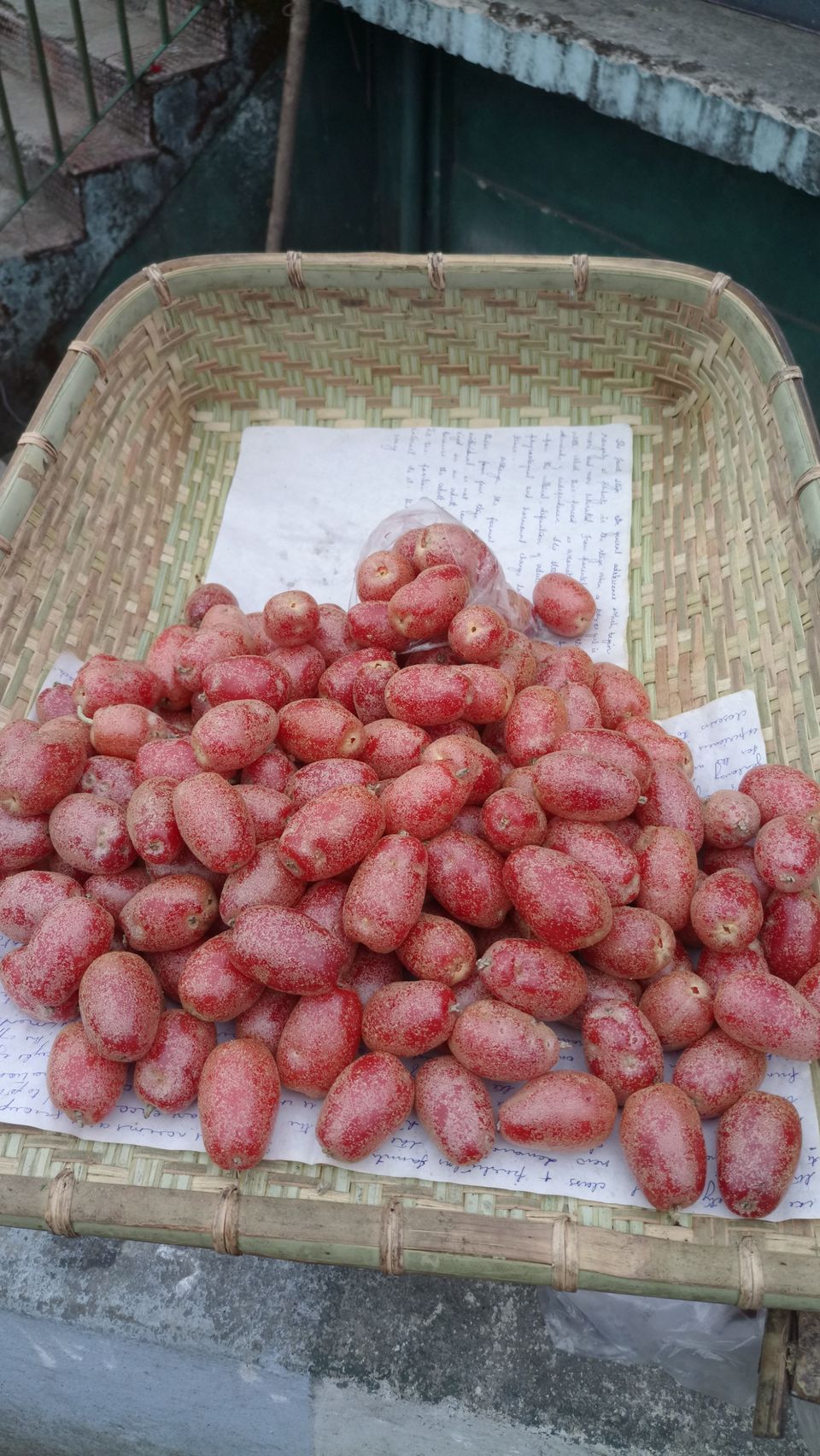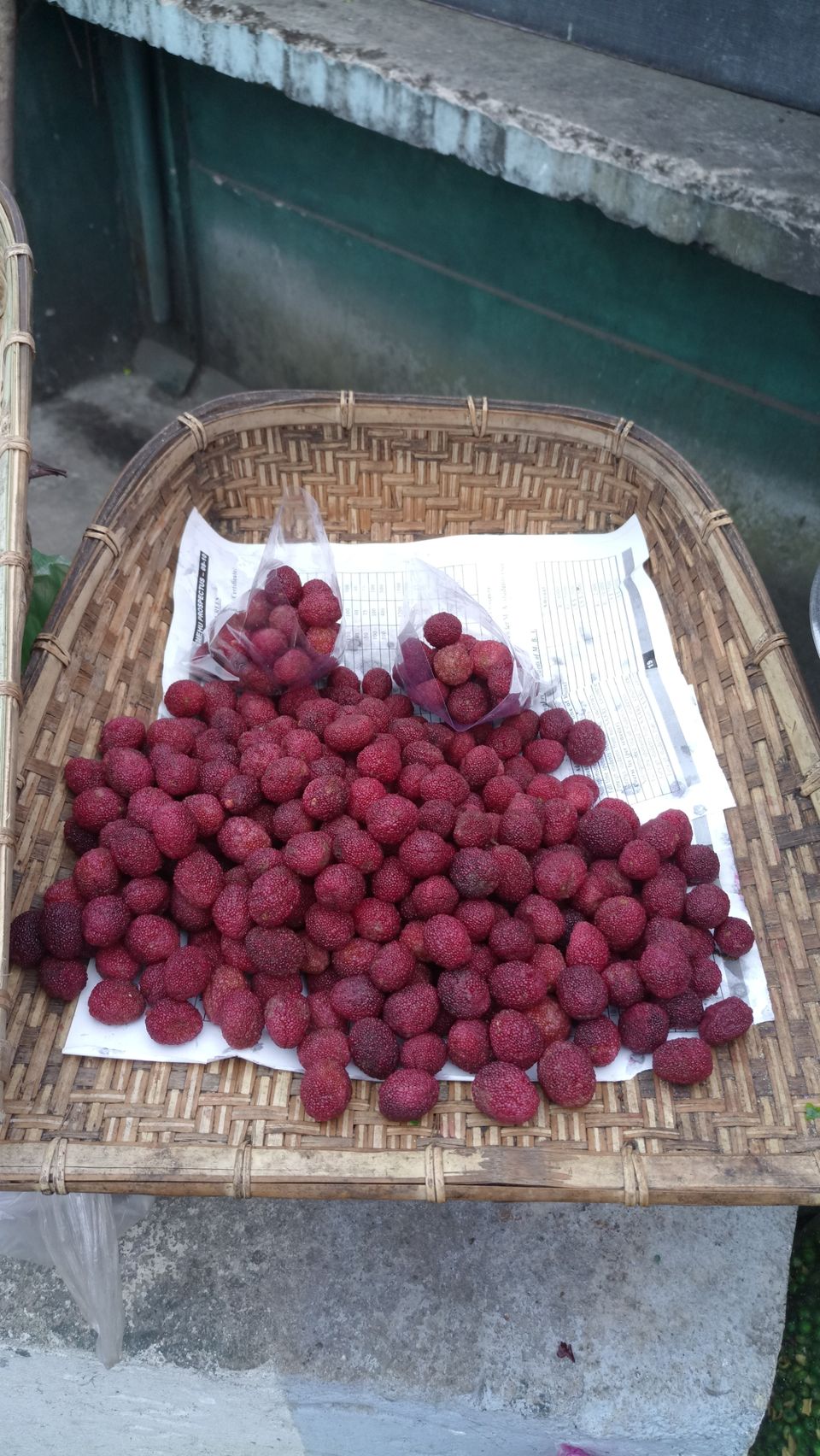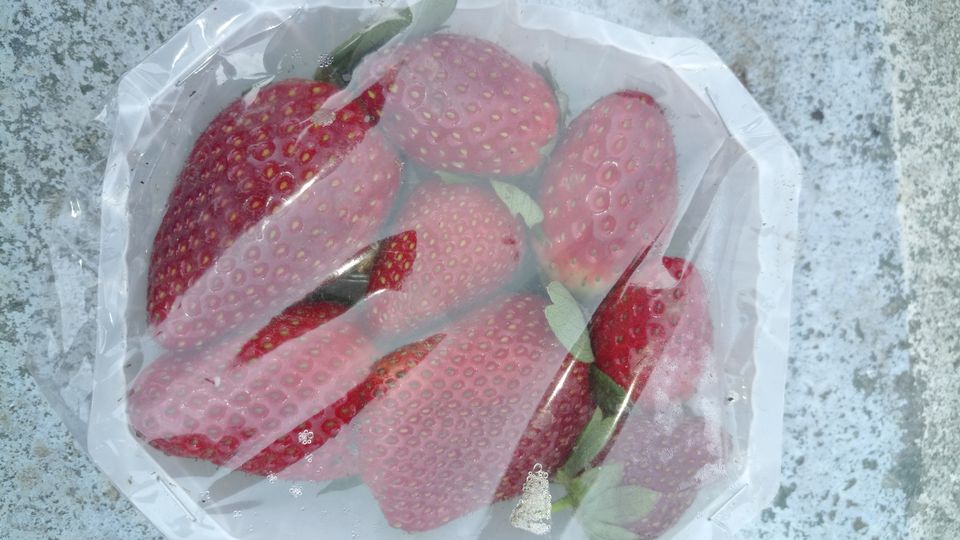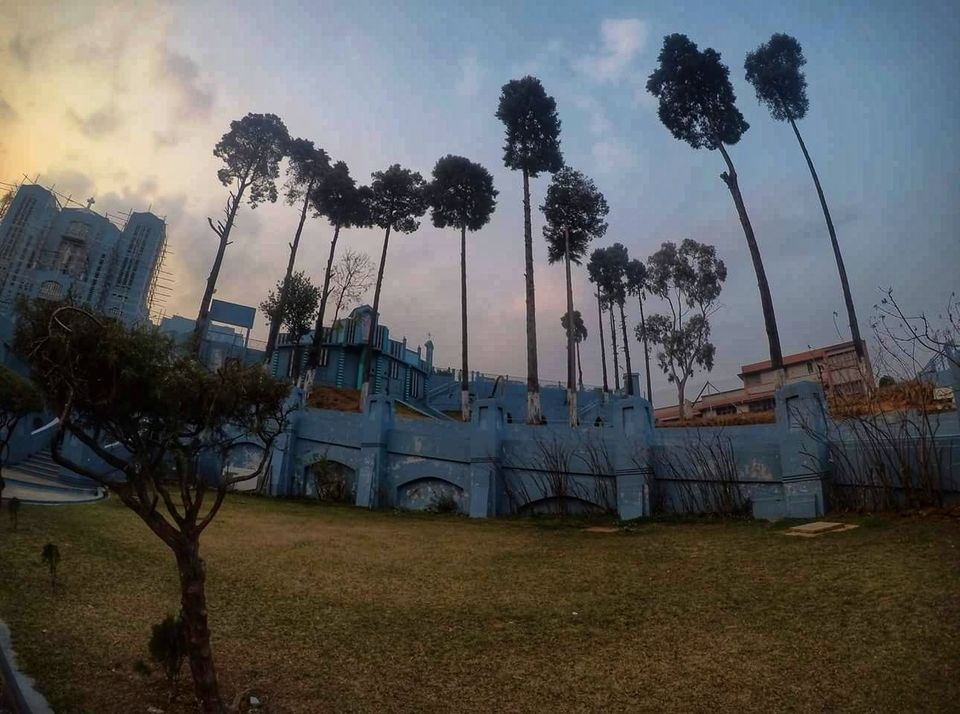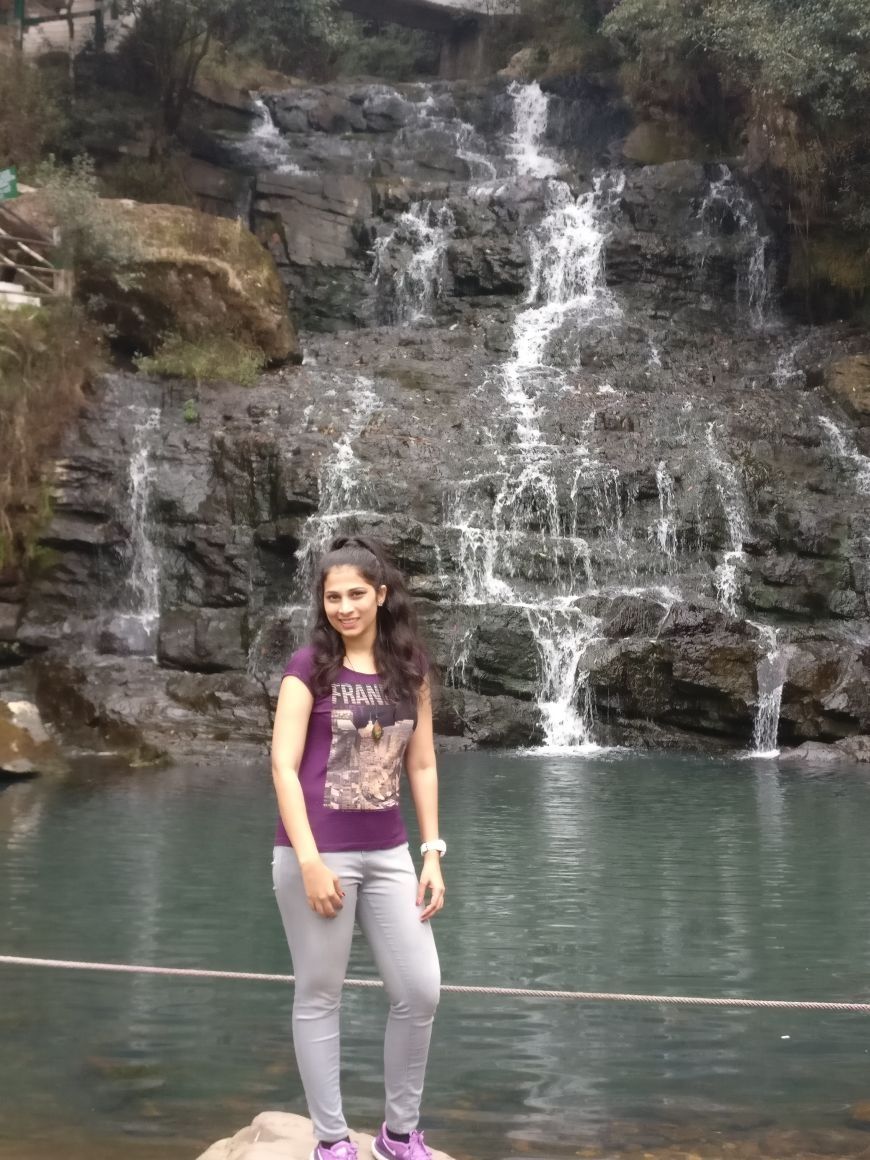 The best day of my trip because we were visiting the most beautiful place in Meghalaya- Nongriat. A hidden village which is accessible only by stairs (3600 steps) this place is known for it's famous Double decker root bridges. These bridges are made of rubber trees intertwined to form into natural bridges and are 600 years old. This place was so touched with nature it had nearly no signs of urbanization. Basic homes with basic amenities. Nature all around. It had the most beautiful natural pools and butterflies were as big as my palm (seriously).
We stayed at Challey's home stay. Had the best basic dal rice dinner here and star gazed at night. Never felt so close to my soul before than what I felt in this so close to heaven place.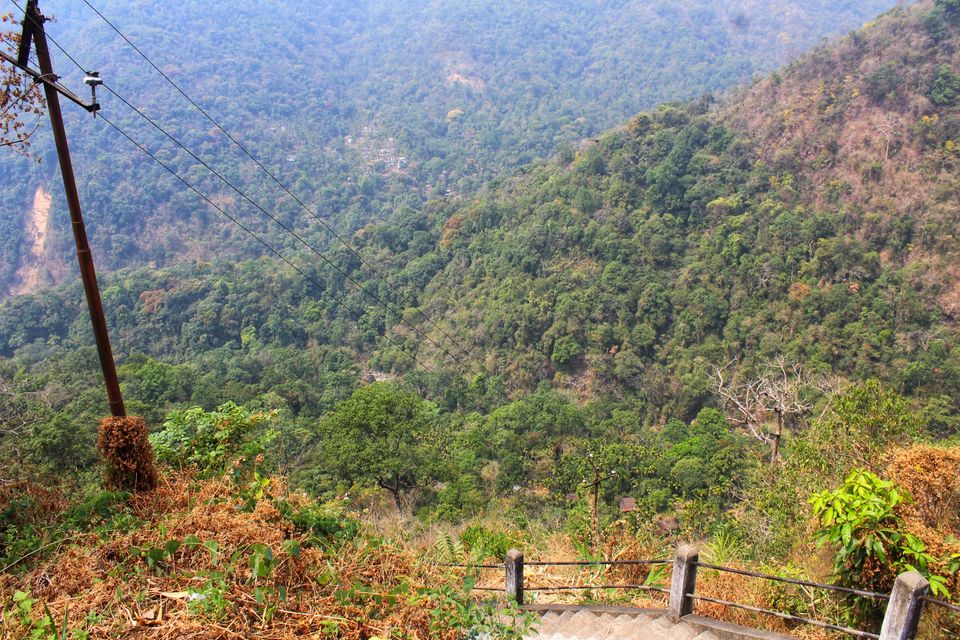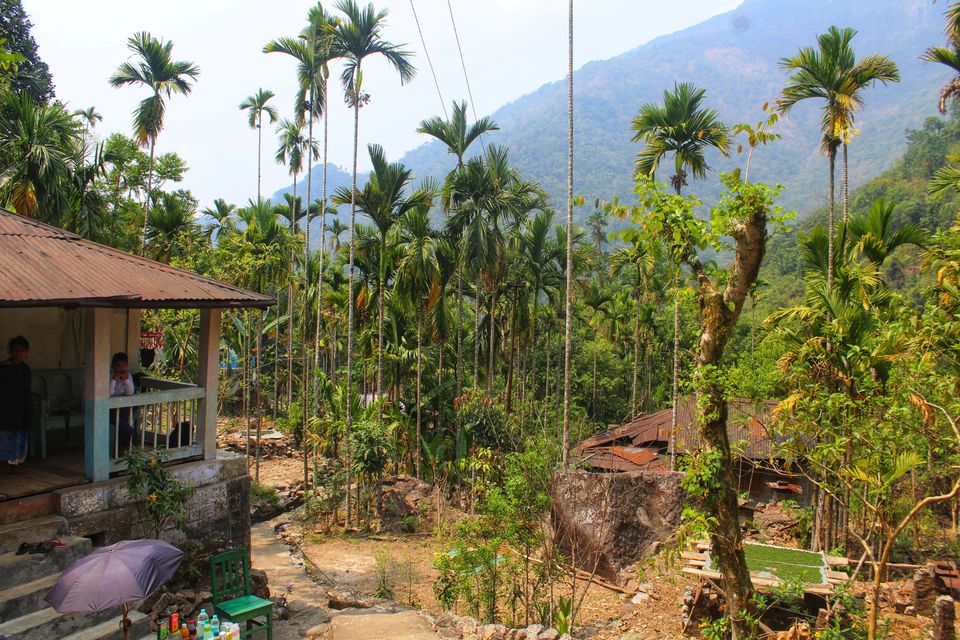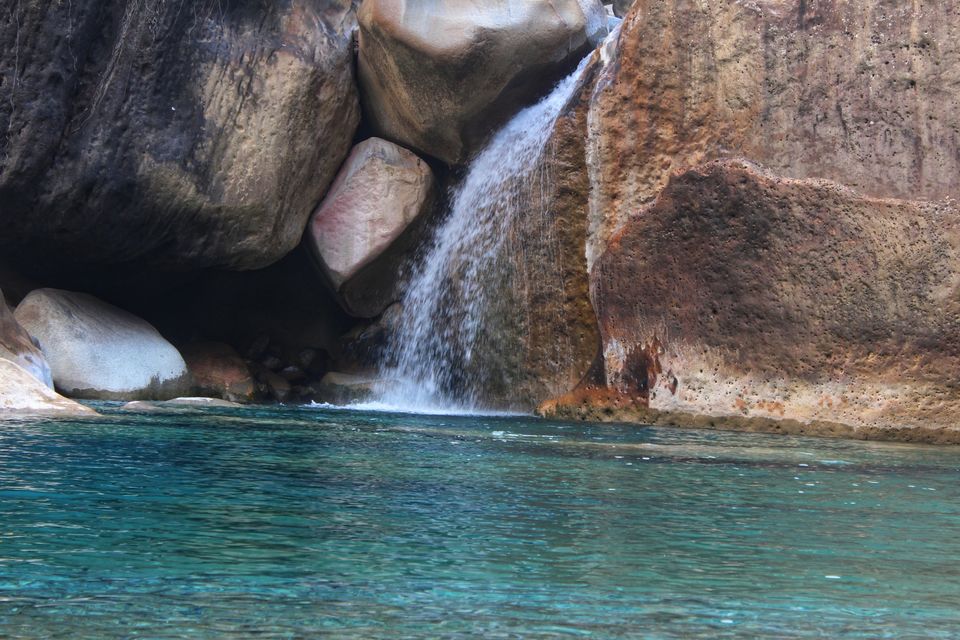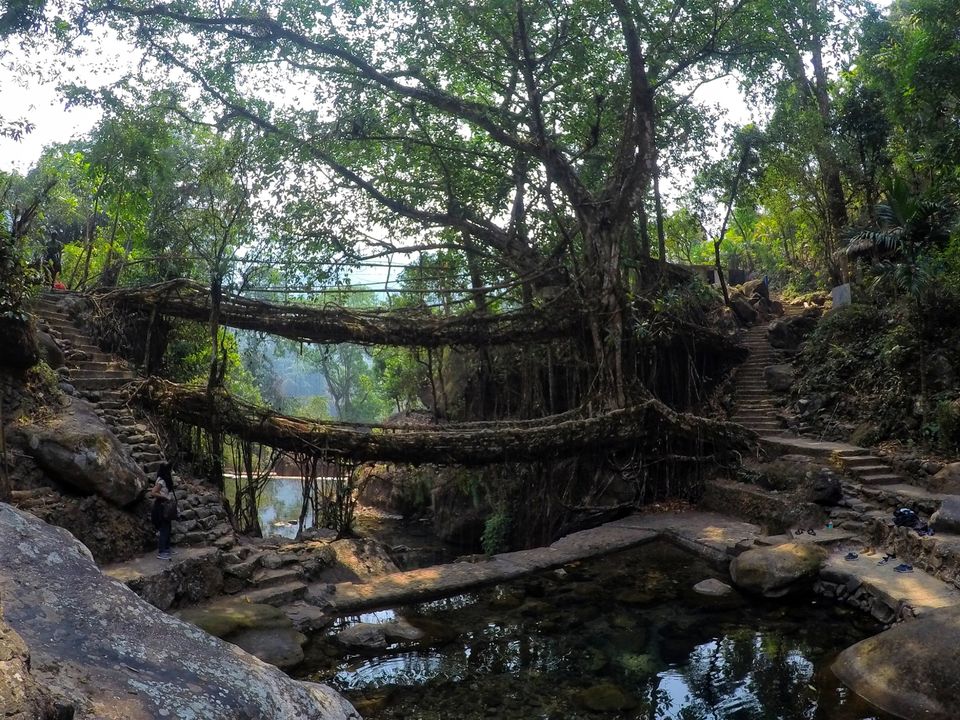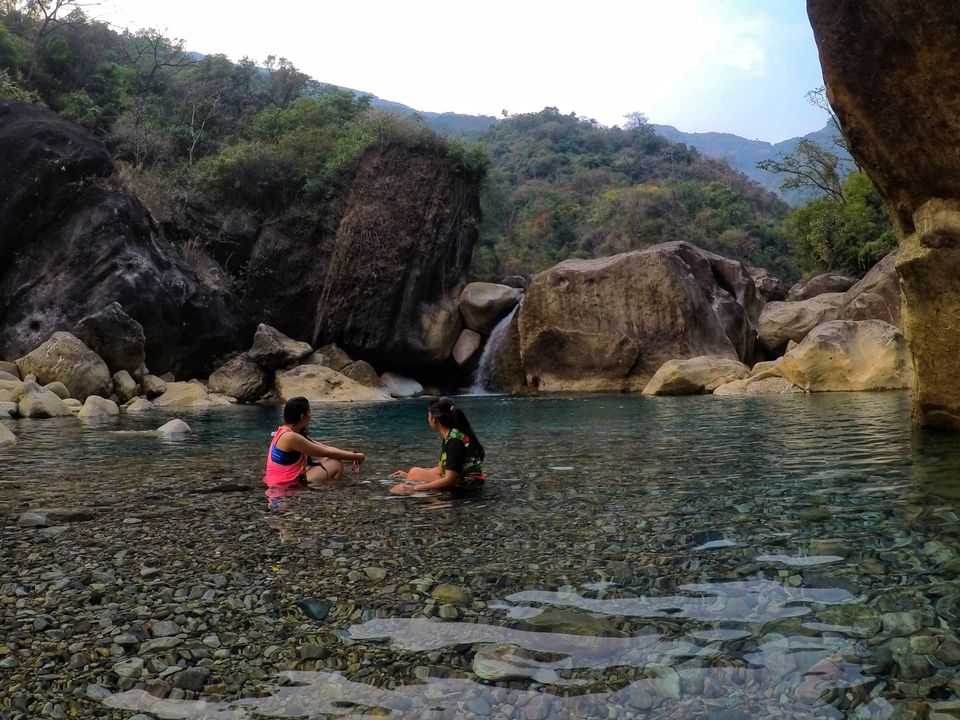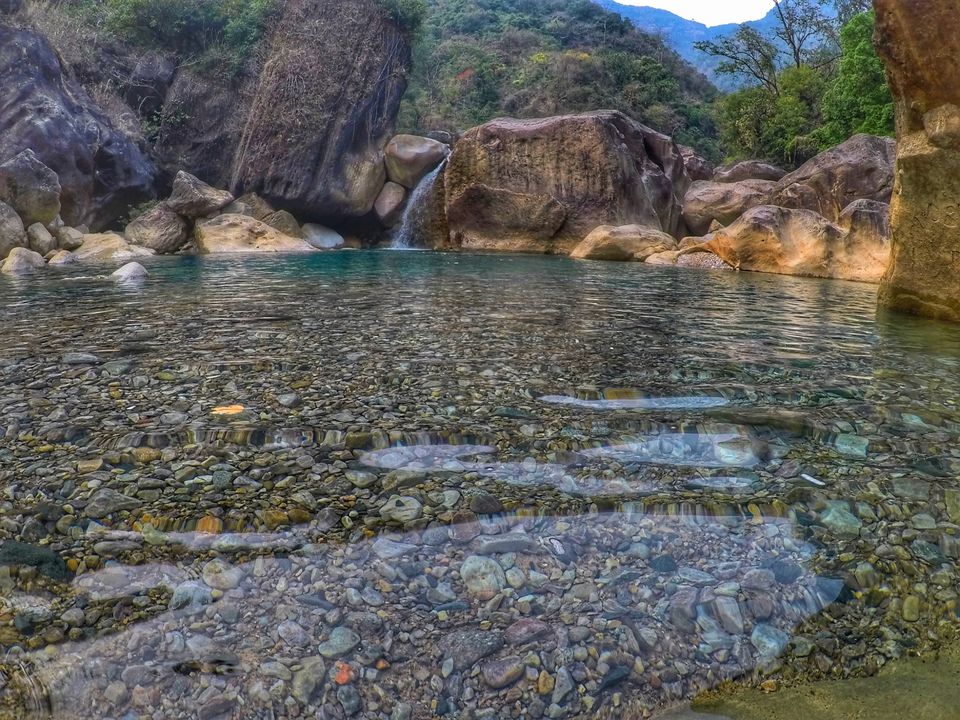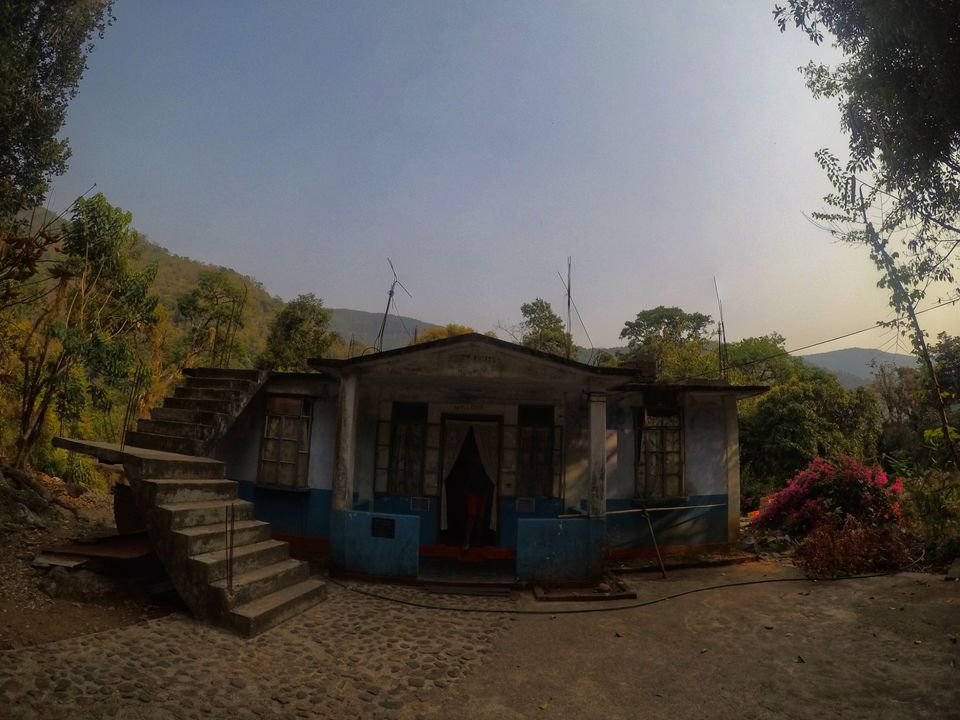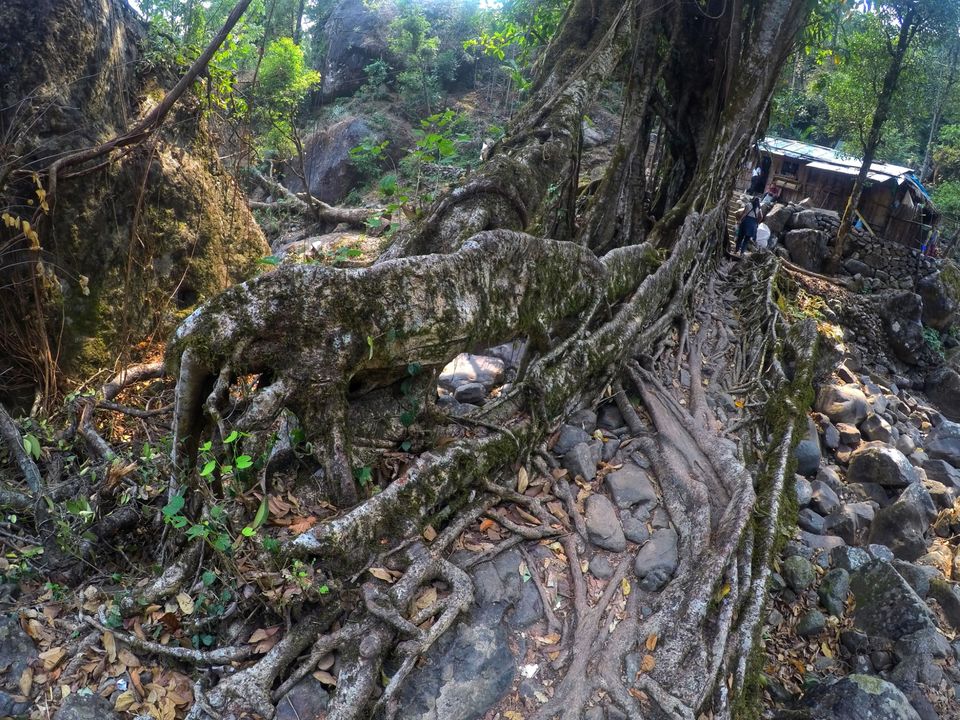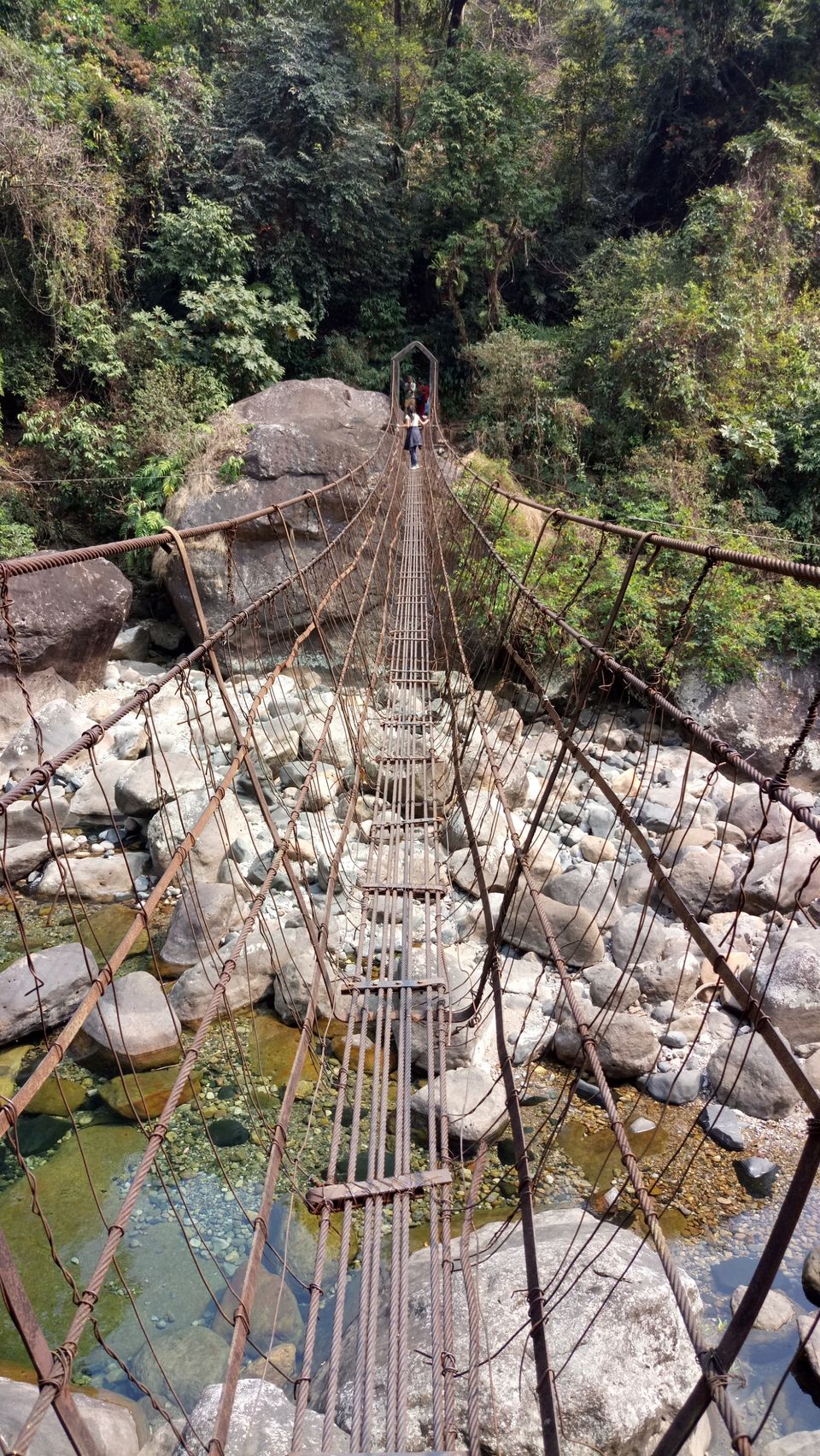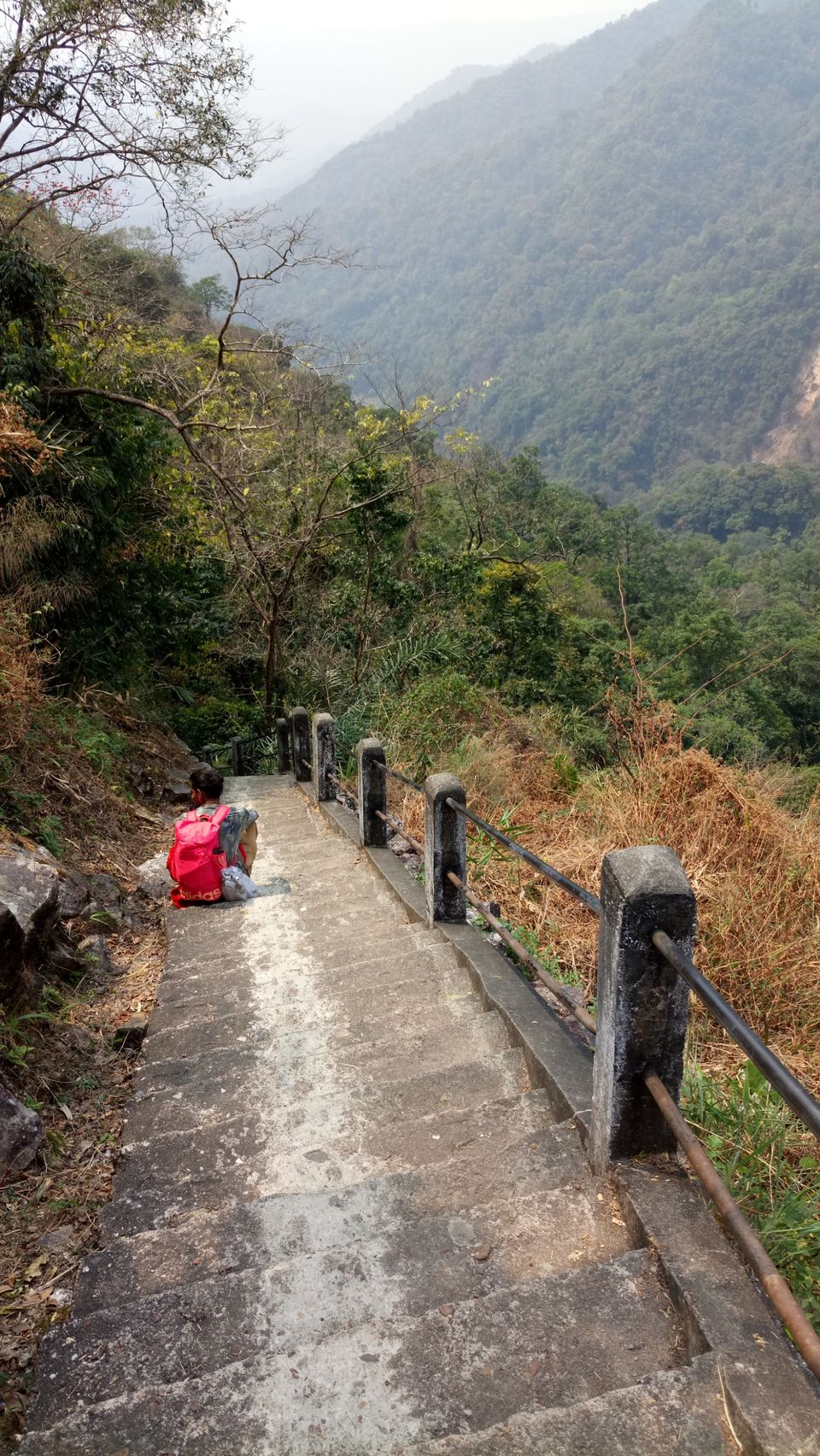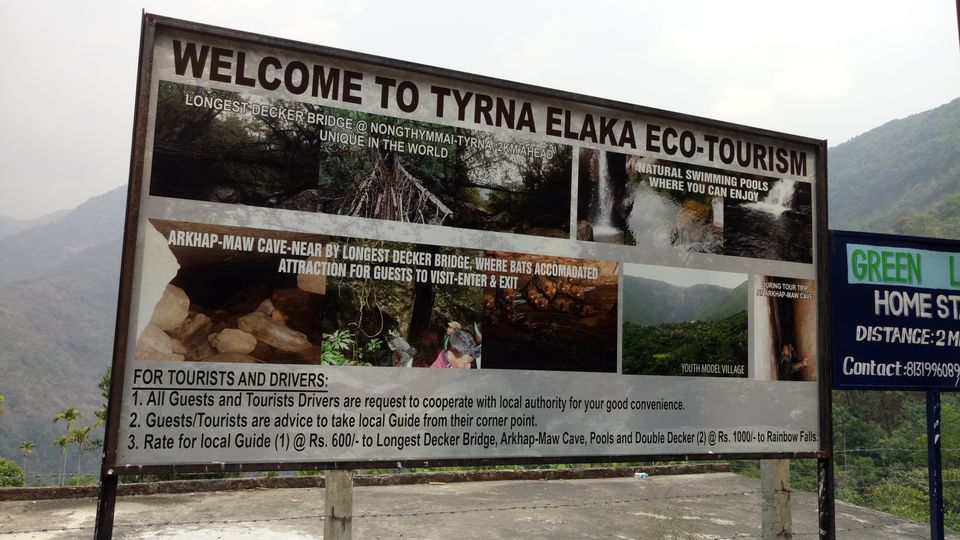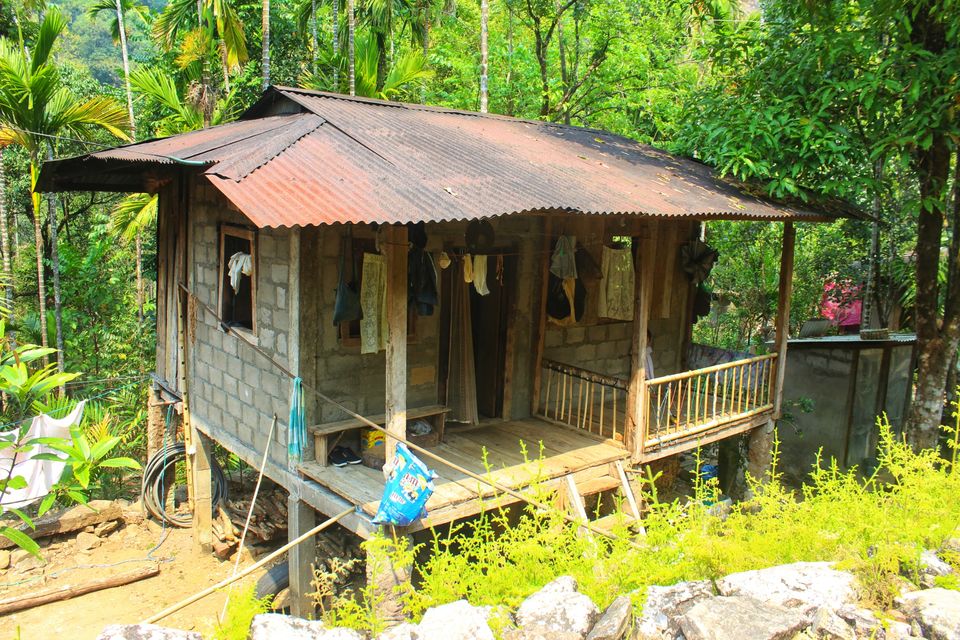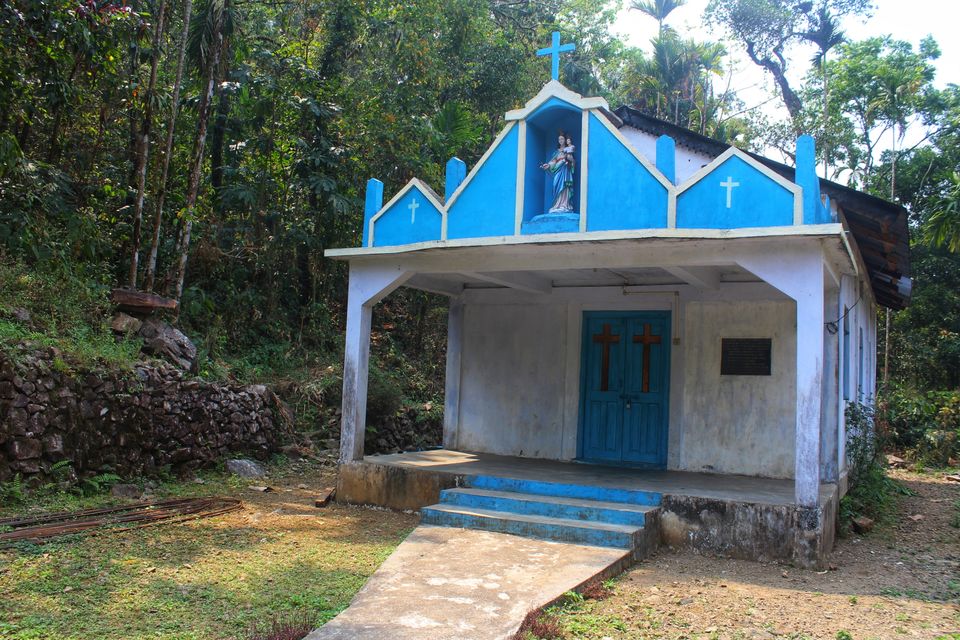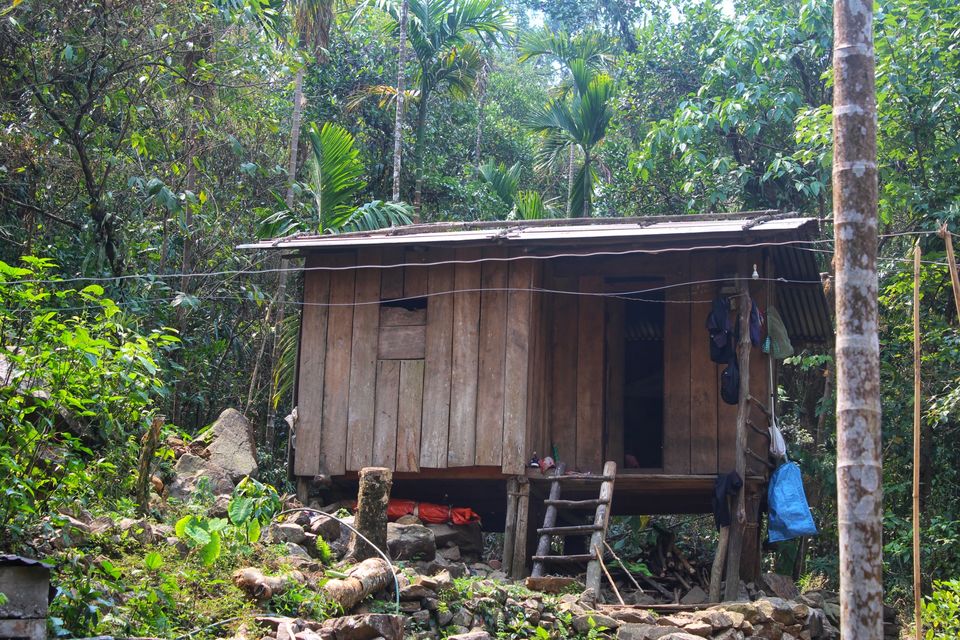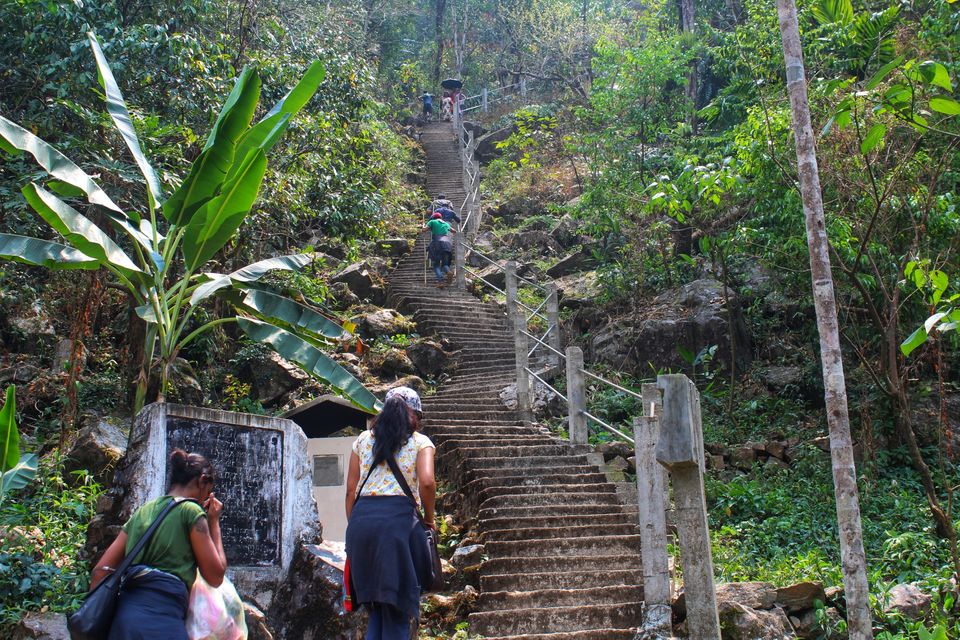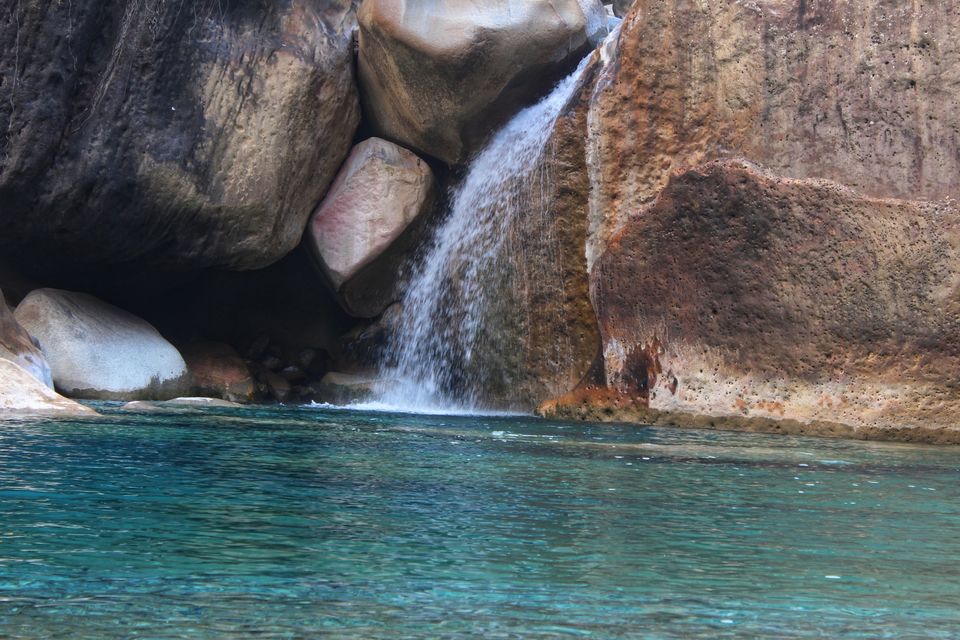 It was hard to say goodbye to Nongriat. If I had known more about this place before I would have planned my trip with more days in Nongriat. With a promise to myself that I would visited this place again we trekked our way back to Tyrna were our beloved Kesab uncle was waiting for us with his cab.
We enrouted towards Mawlynonng this day. The cleanest village in Asia. It is a beautiful village also known for the longest and oldest single root bridge about 1000 years old. As this place was quite off the road we decided to keep this as a day visit only and travelled to Dawki at Bangladesh border to stay for the night.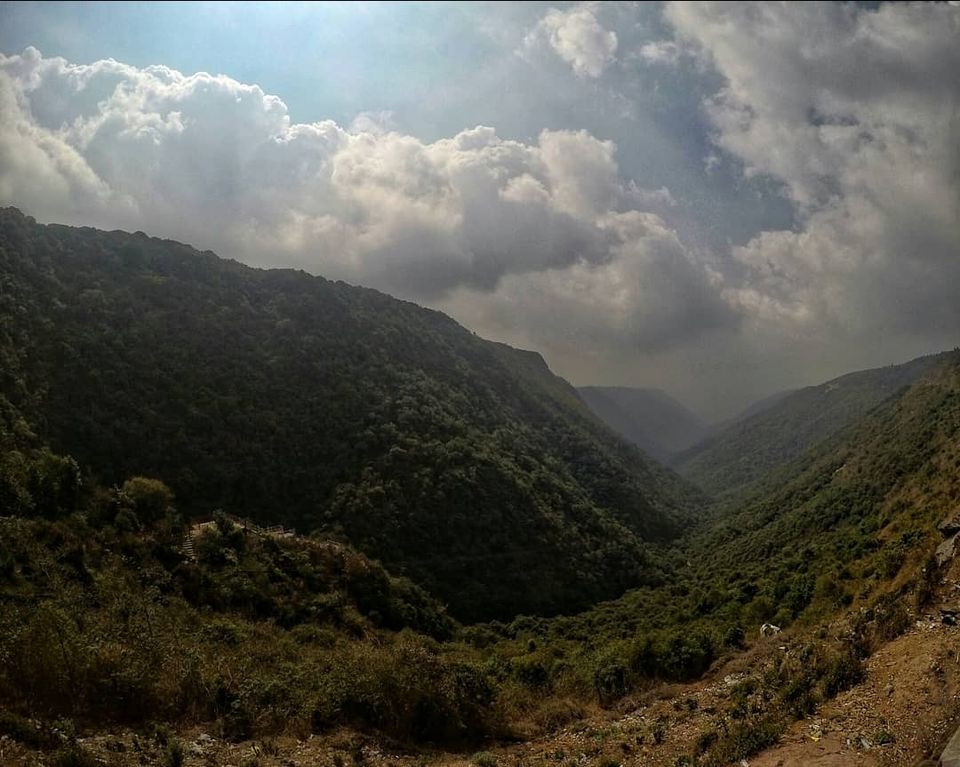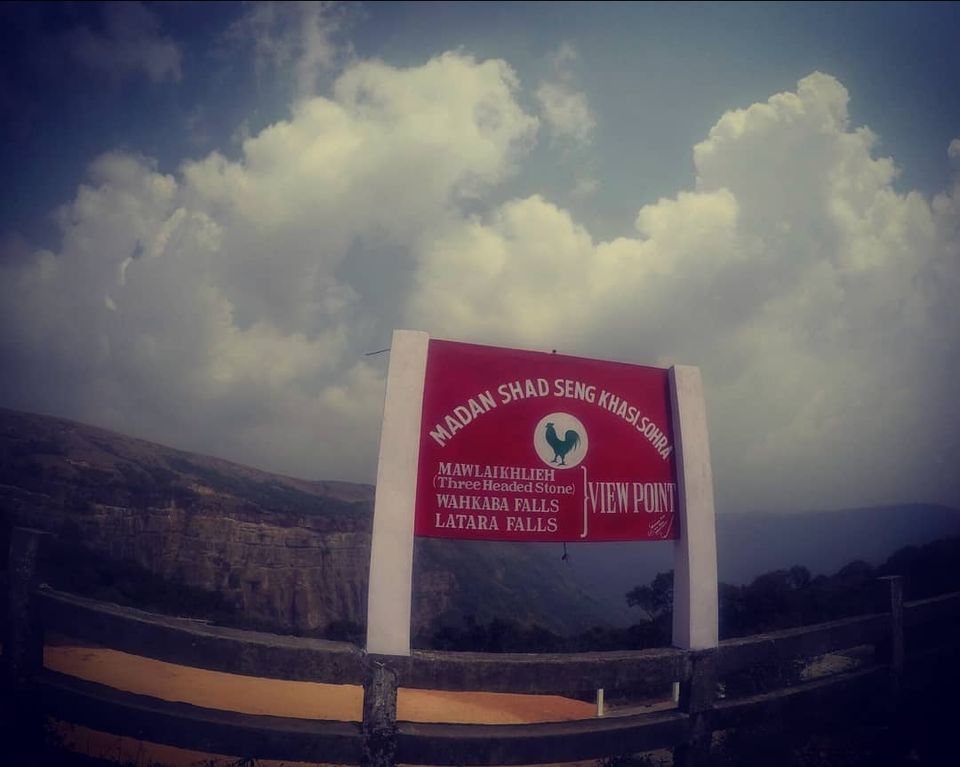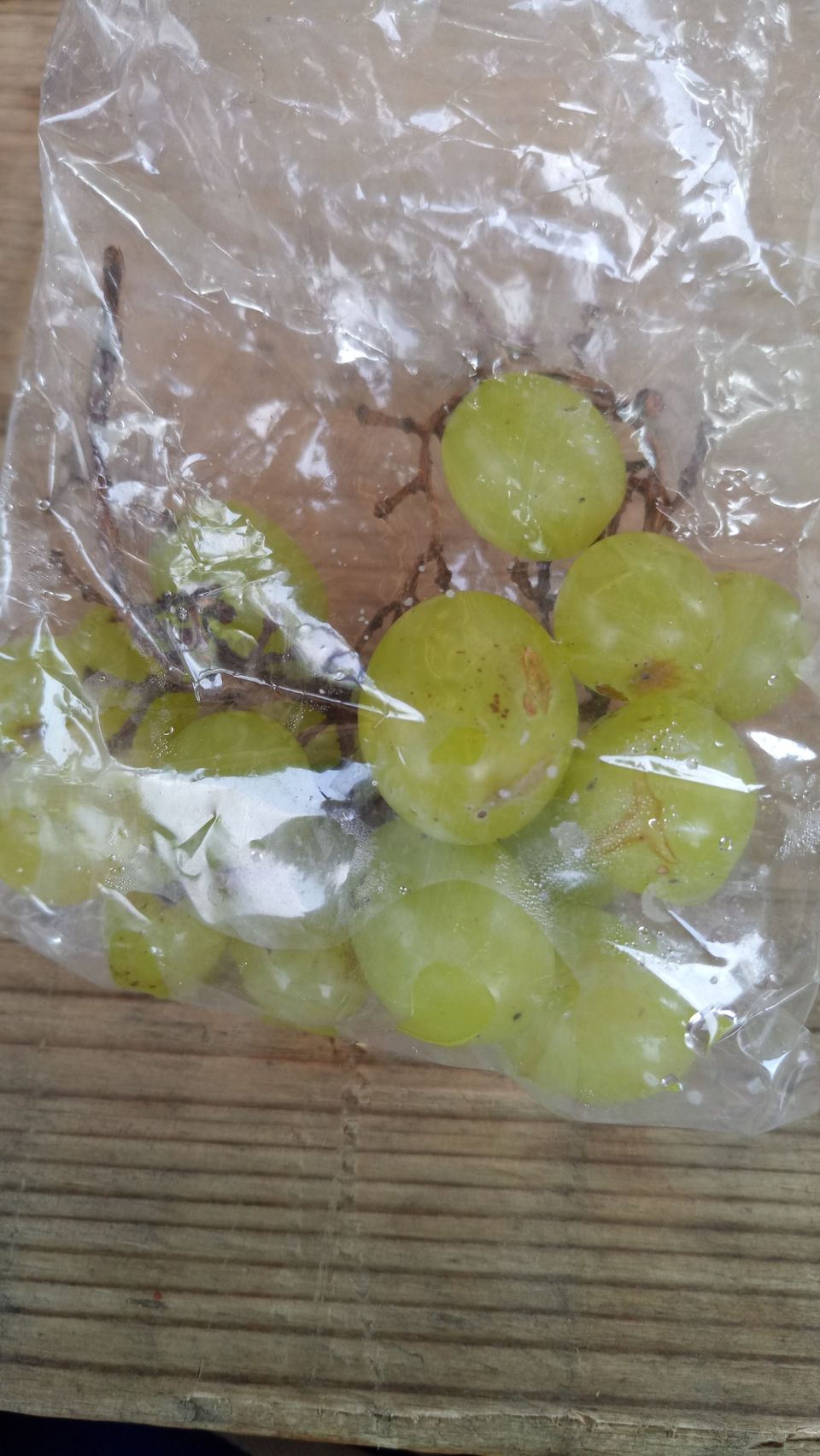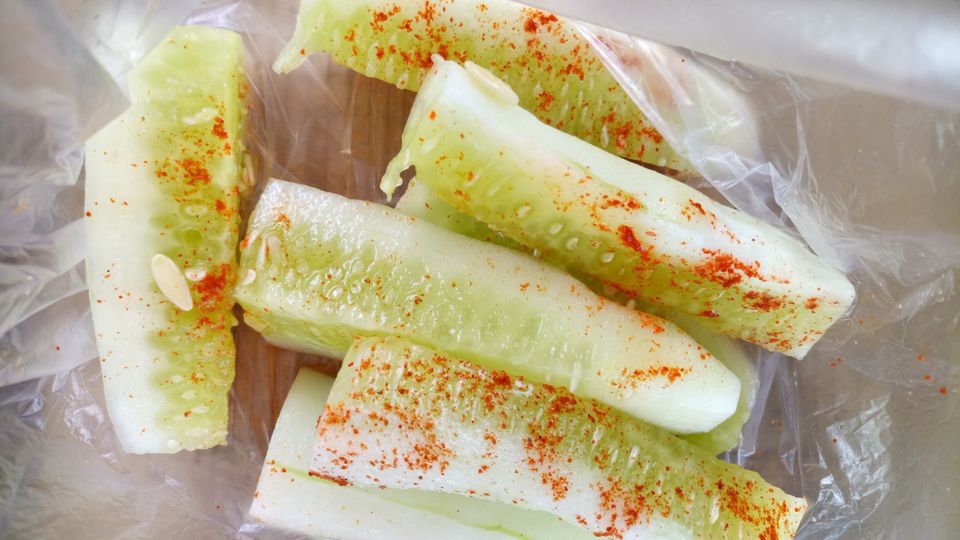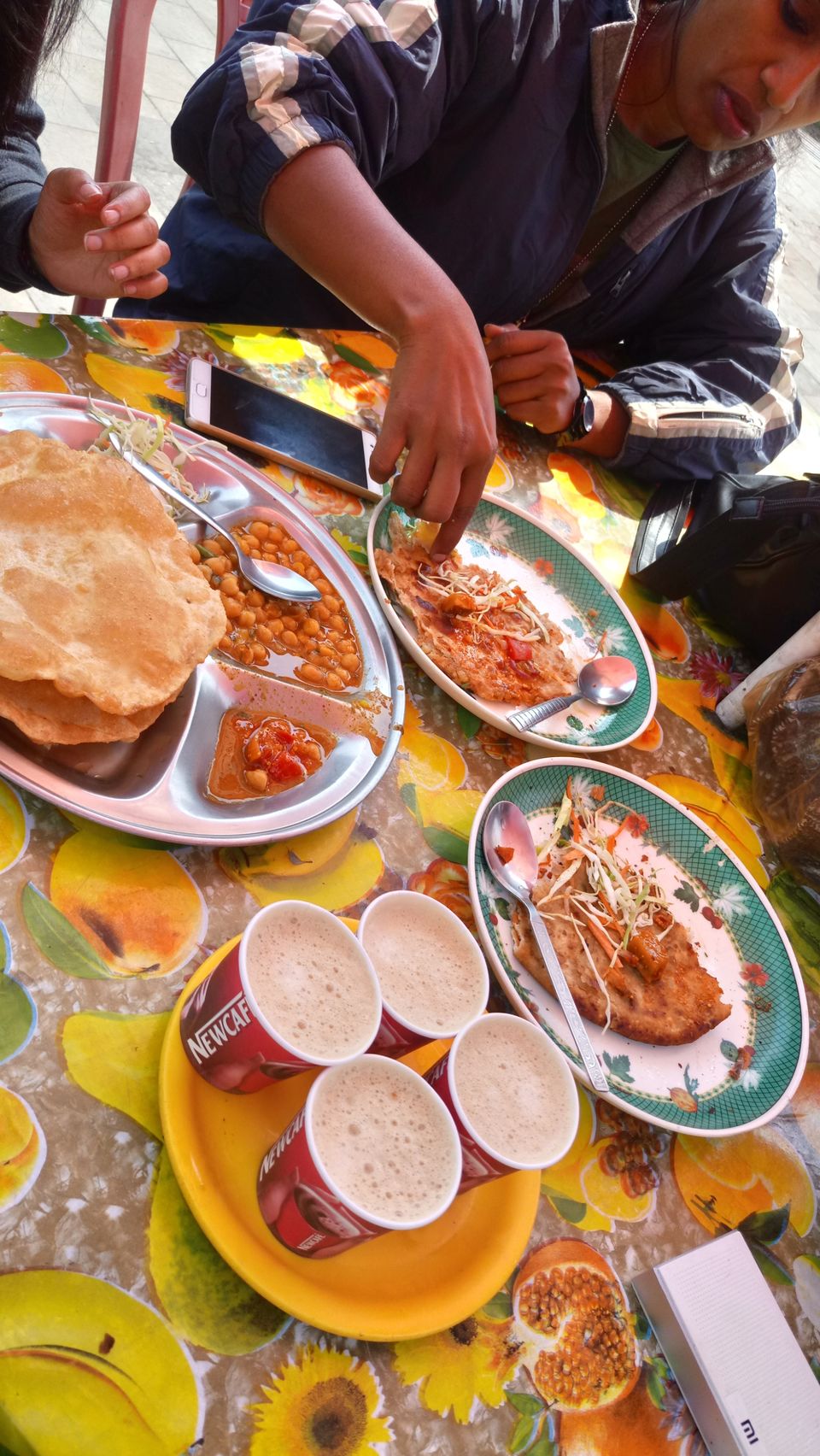 Finally we were at the most awaited location for the trip. We had saved the best for the last. Umngot river, the clerest river in Meghalaya. It was the picture of this river that had drawn my attention and my heart towards this trip.
We travelled to Shnnongpdeng a few kms away from Dawki. A place famous for boat riding, cliff jumping and many other sports. We tried cliff jumping which was a complete stress relieving therapy. The water was so clear we could see every stone and fish beneath. It was magical.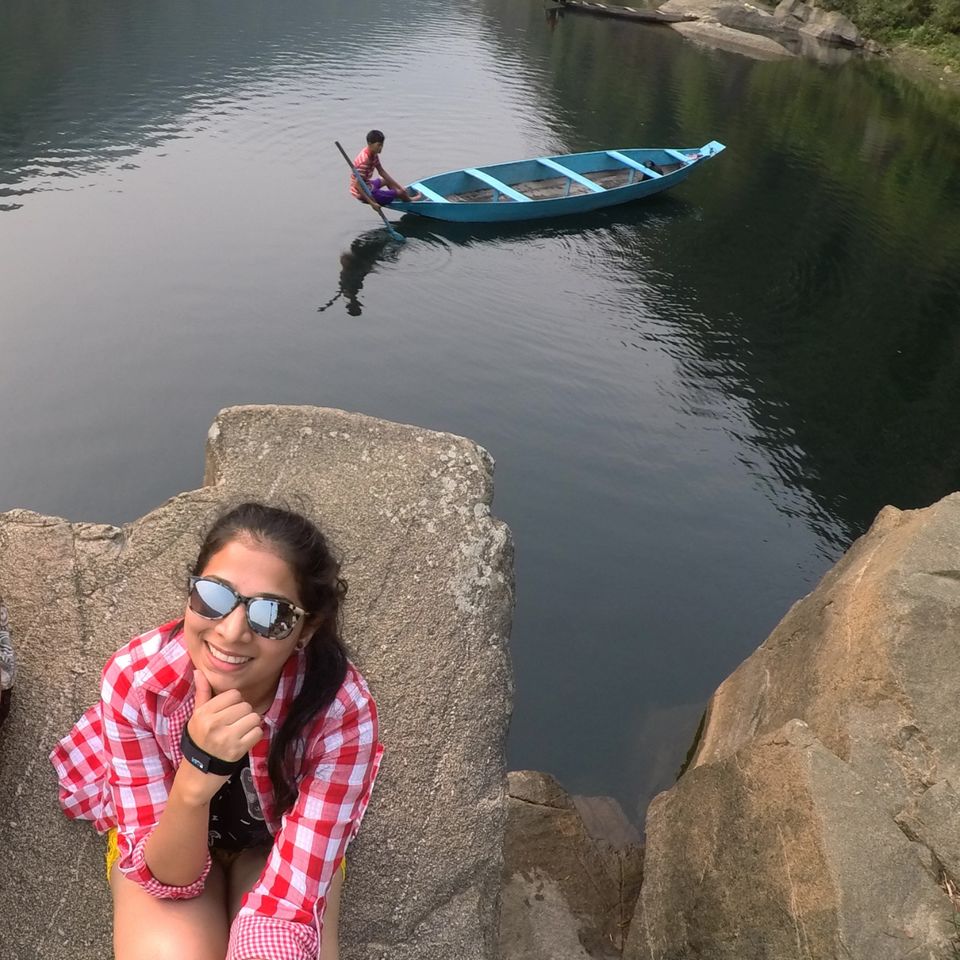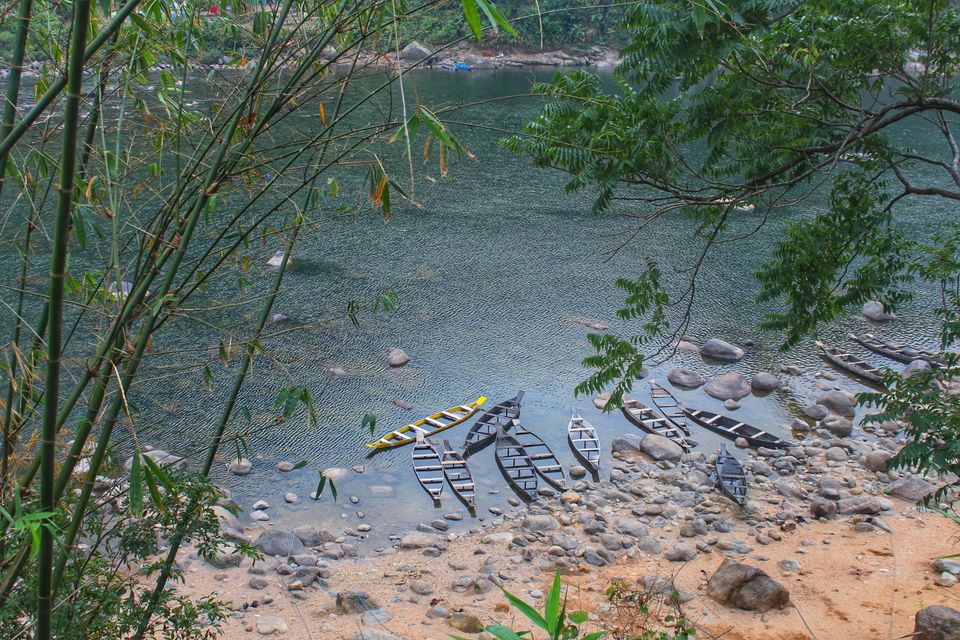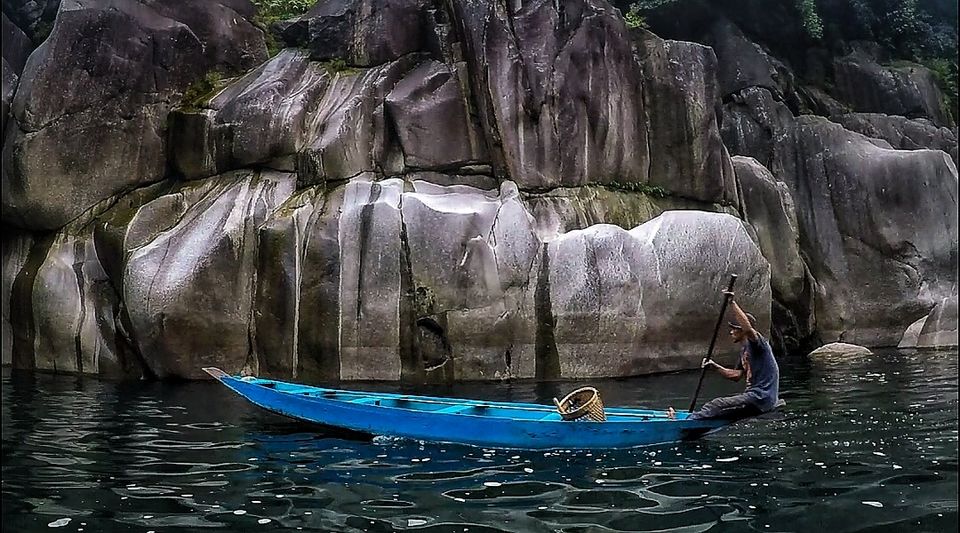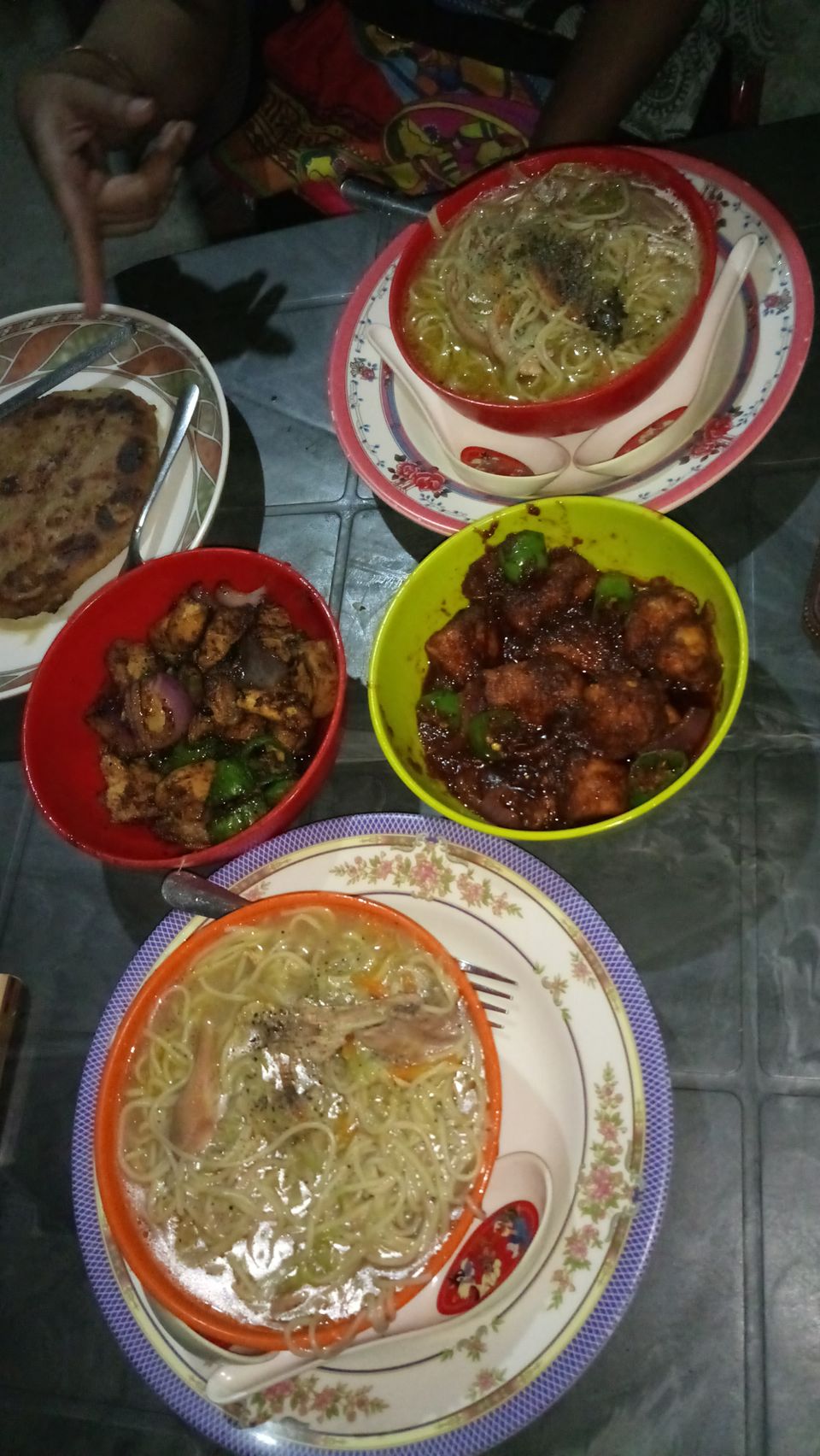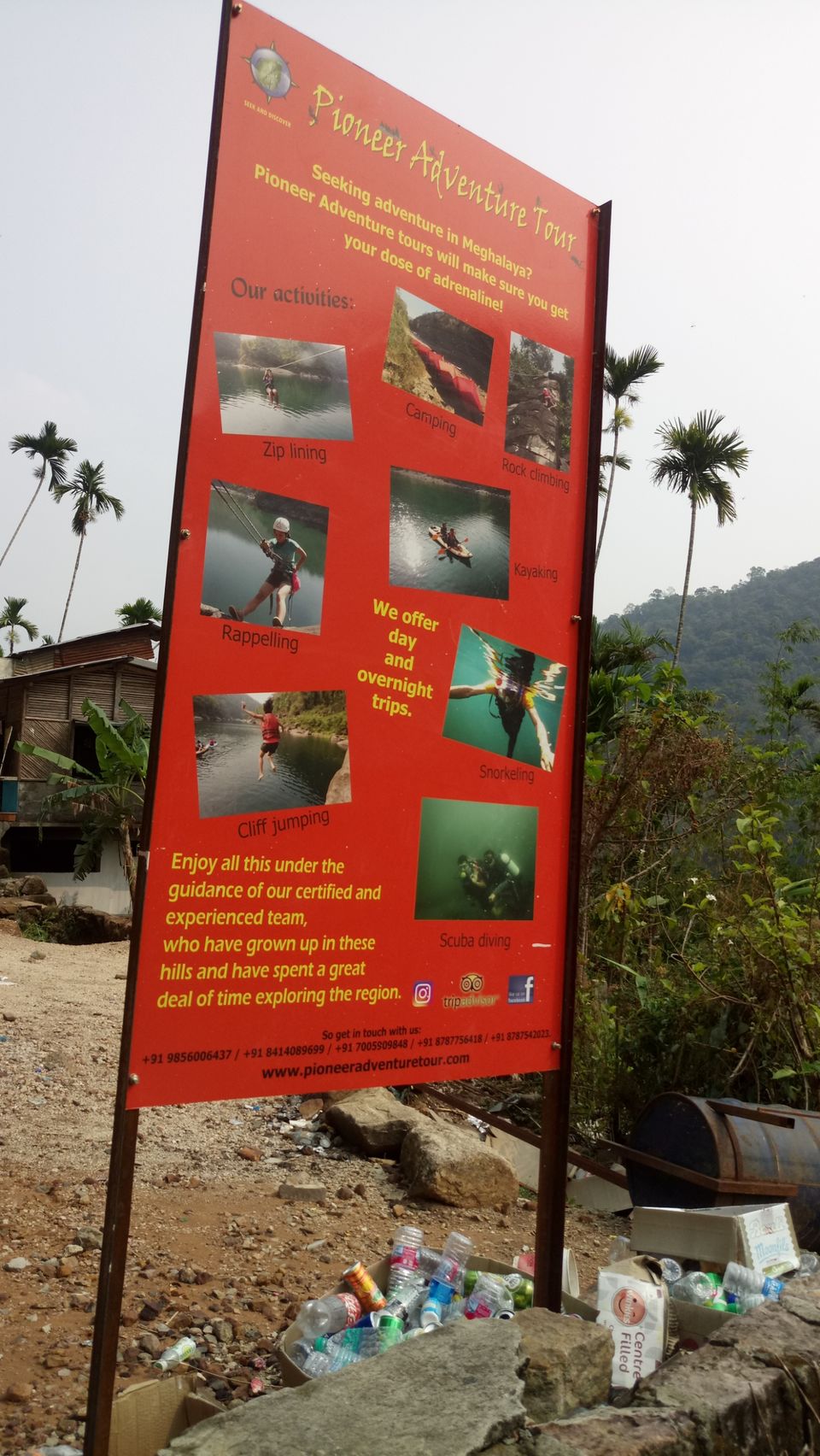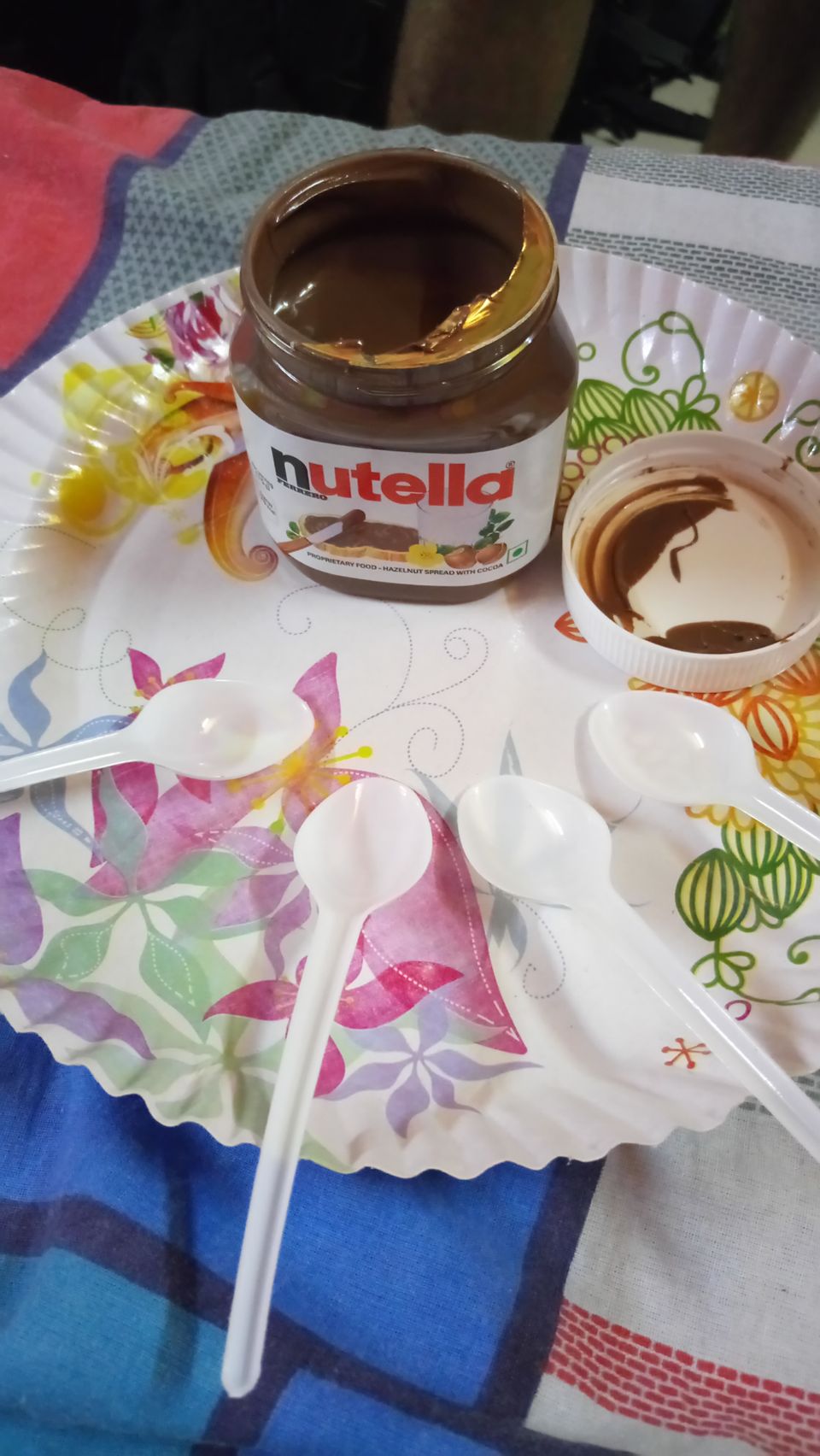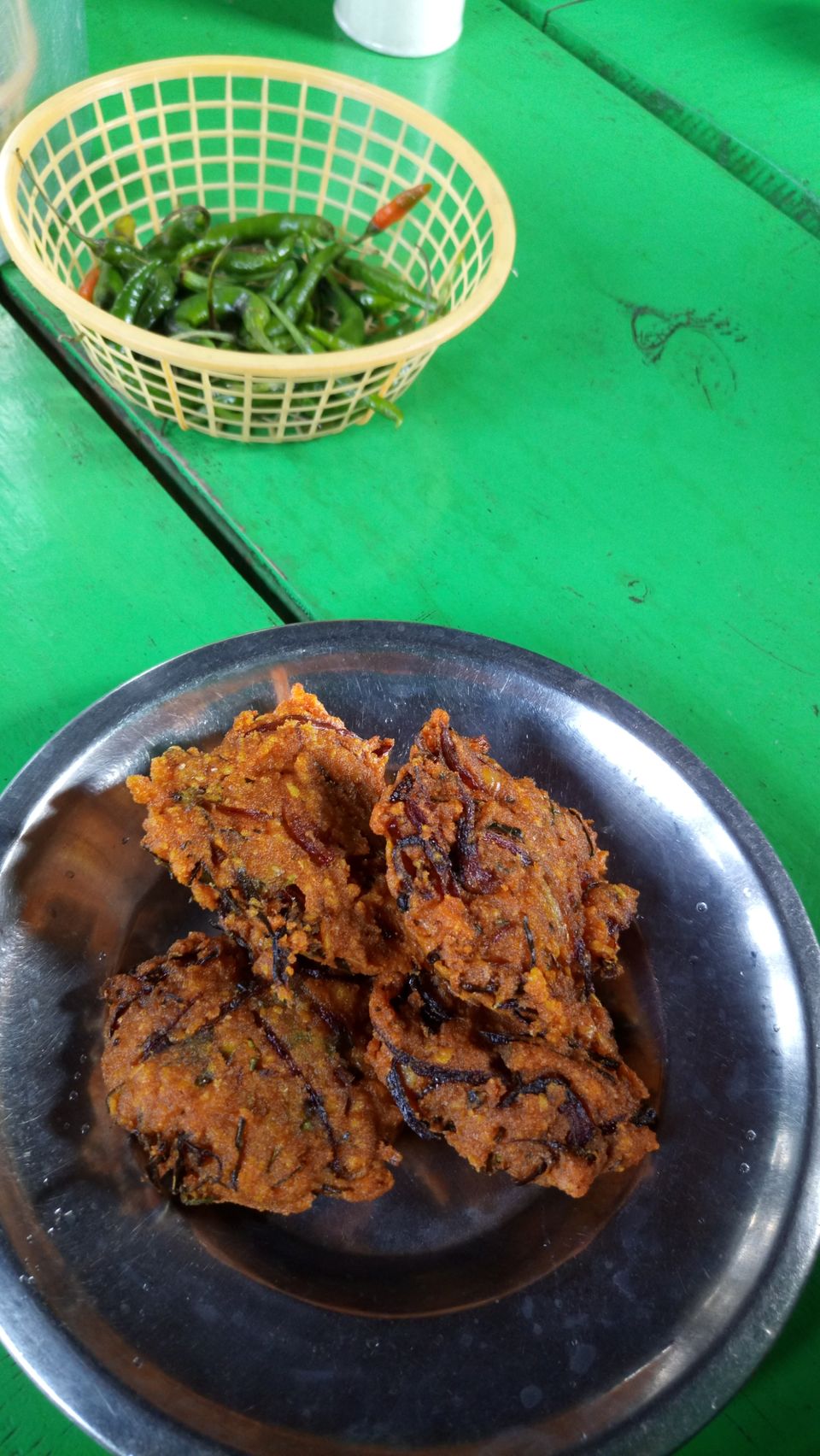 We travelled back to Shillong, had lunch at the famous Shillong Cafe. Loved the food here. This day was all about exploring the streets of Shillong. We shopped clothes from local shops. Tried local Pani Puri (different than that in Mumbai).
For dinner Kesab uncle took us to this locality called Nepali Basti where we tried the local momos, they were just yummy. Uncle even accompanied us for local fruit shopping which we could carry along on our way back home.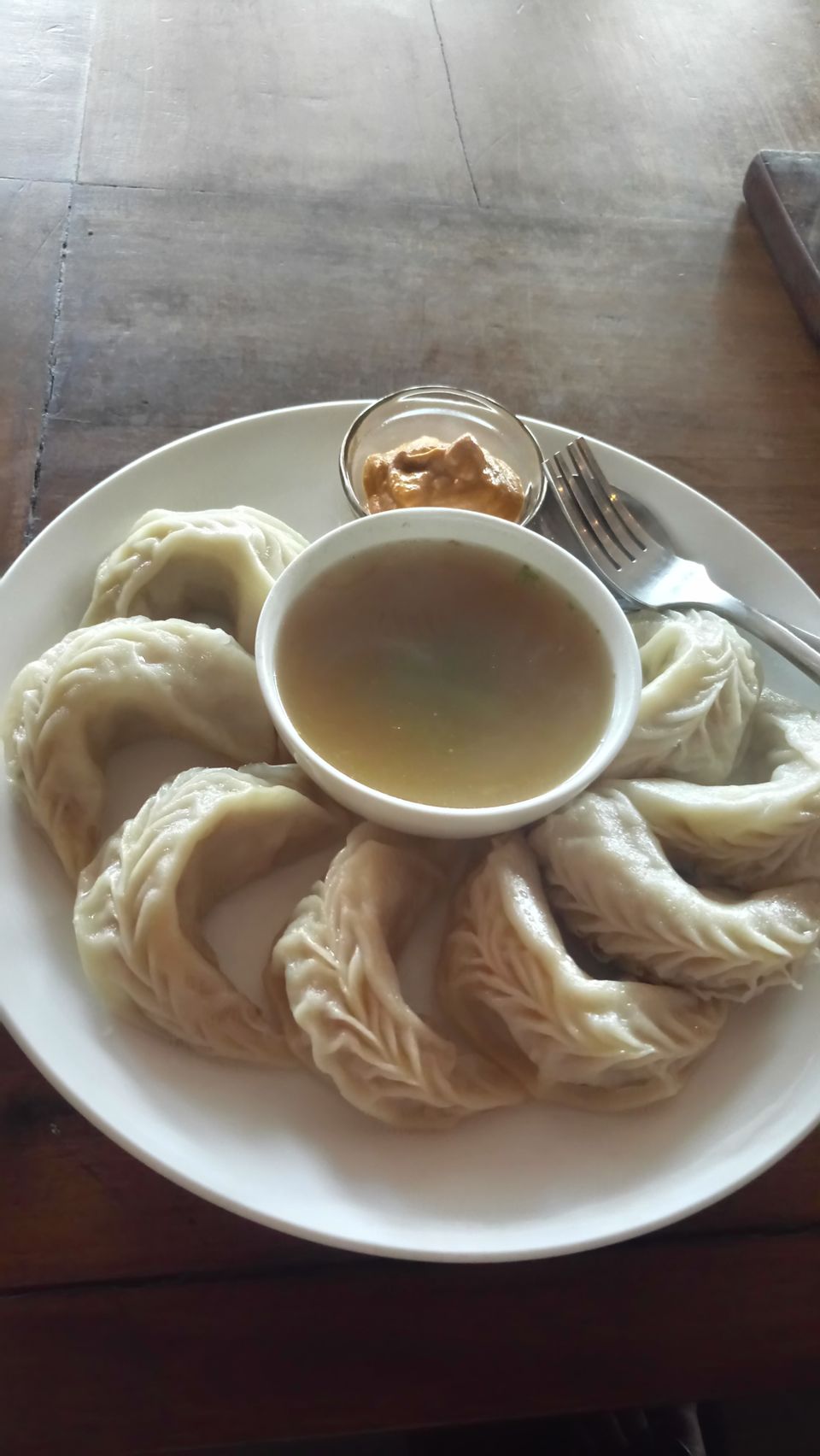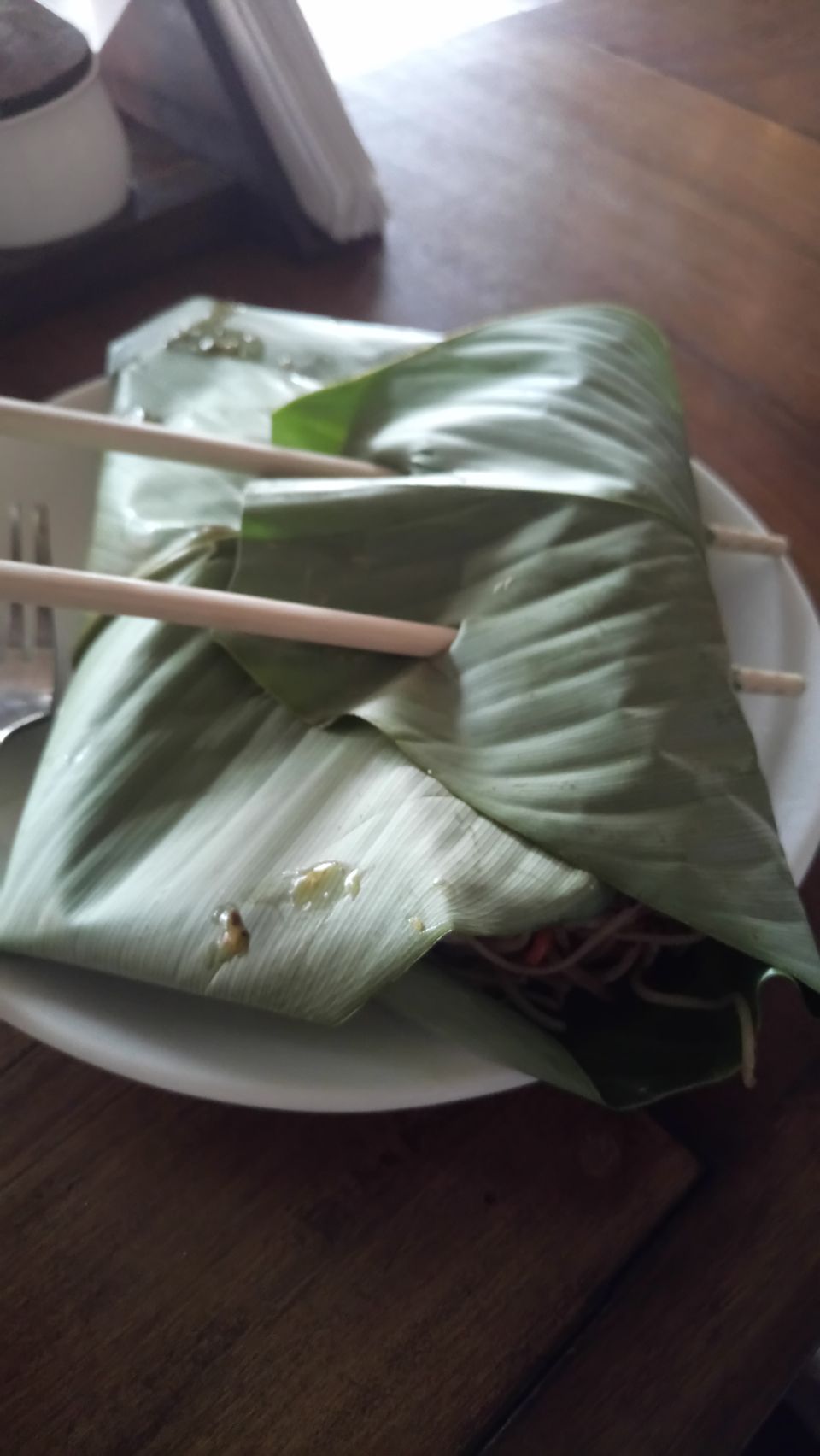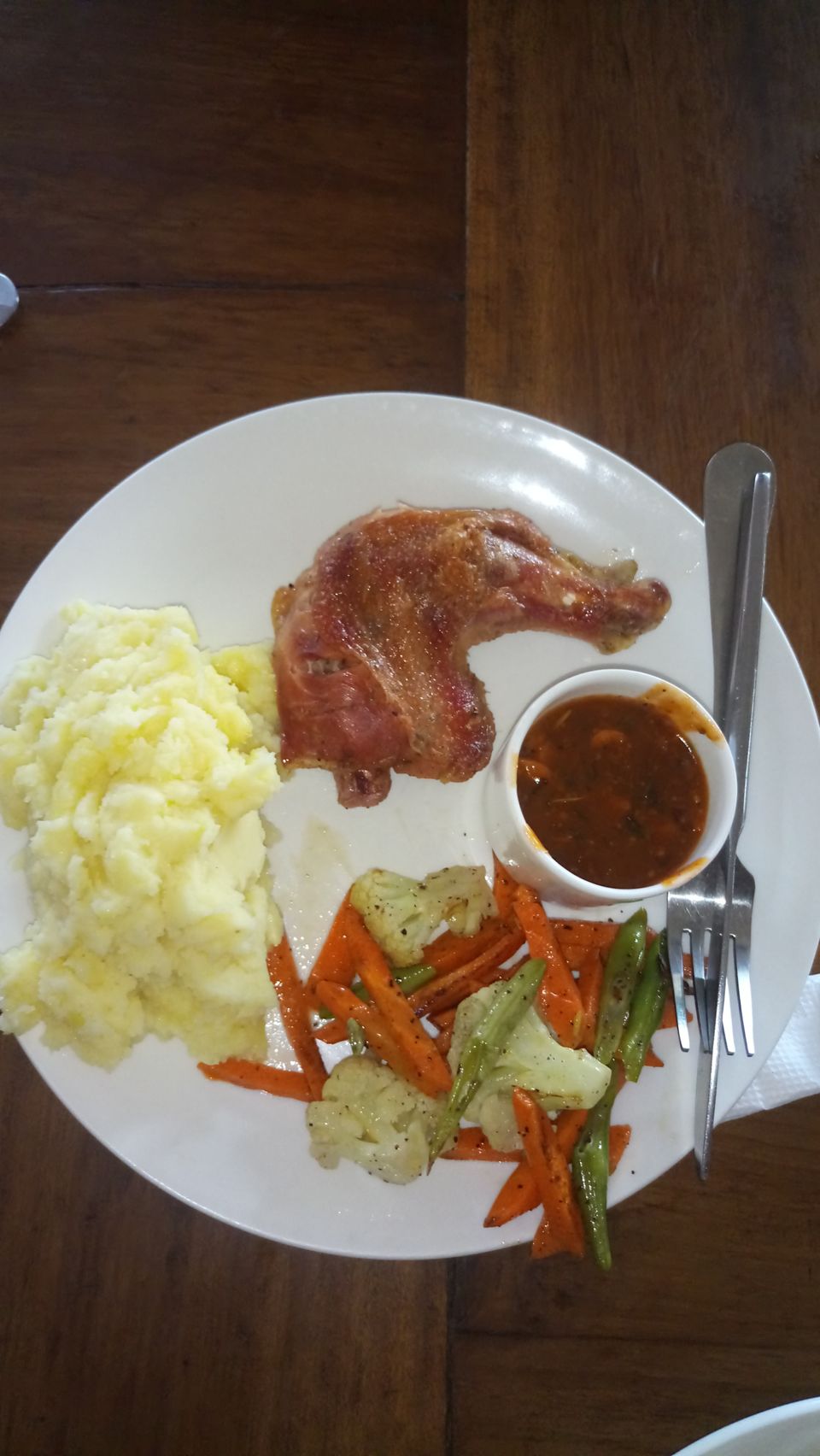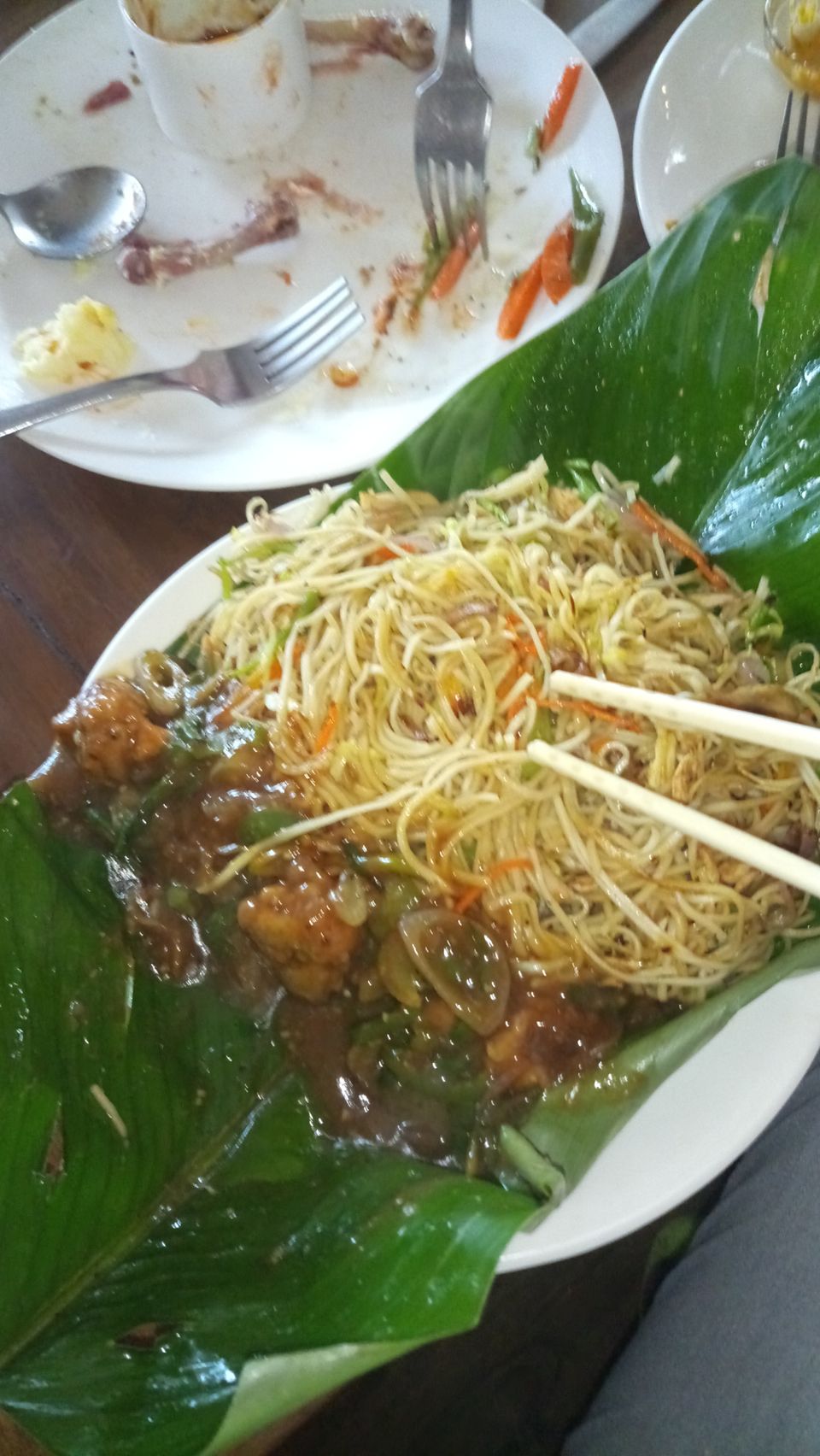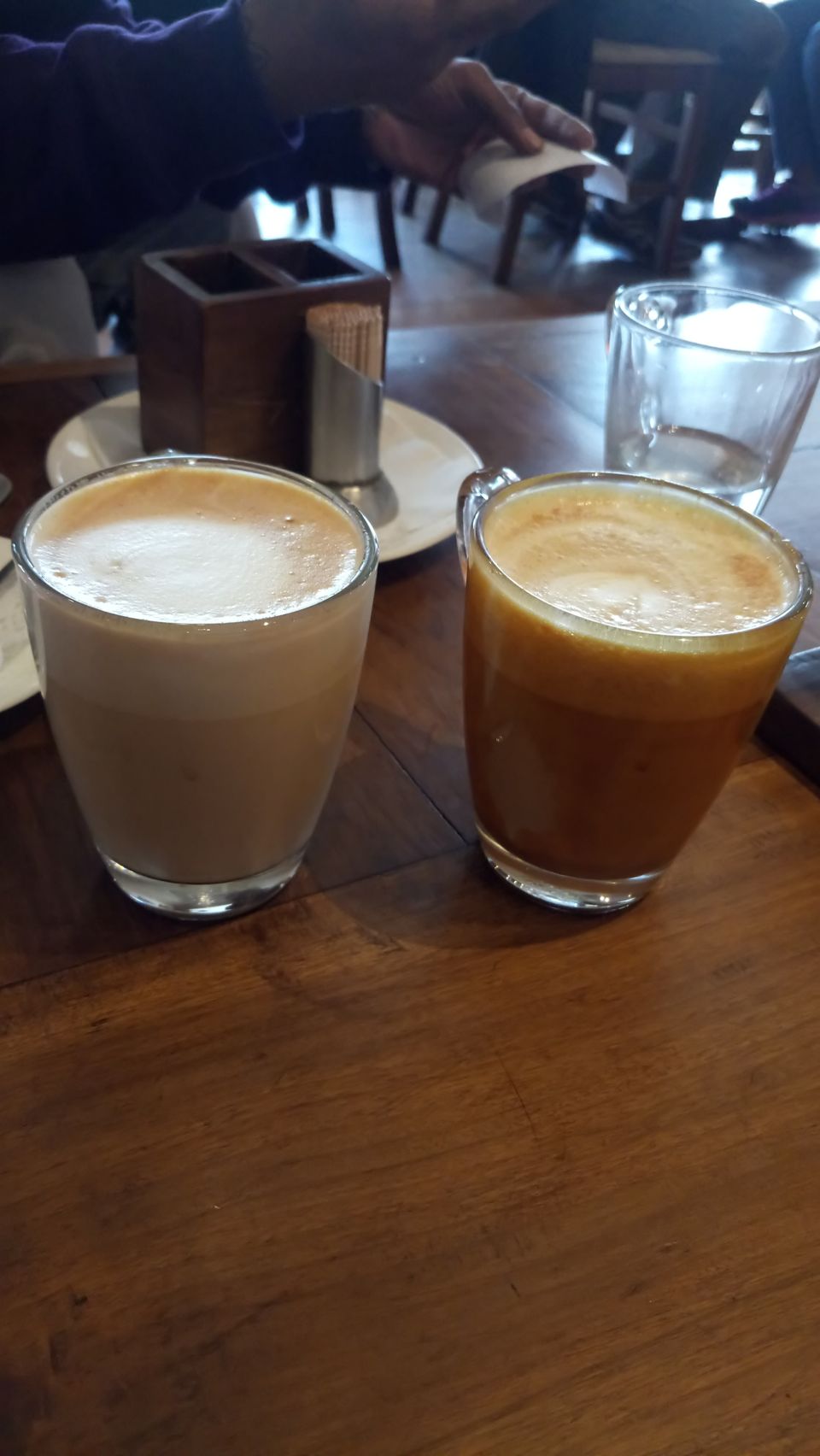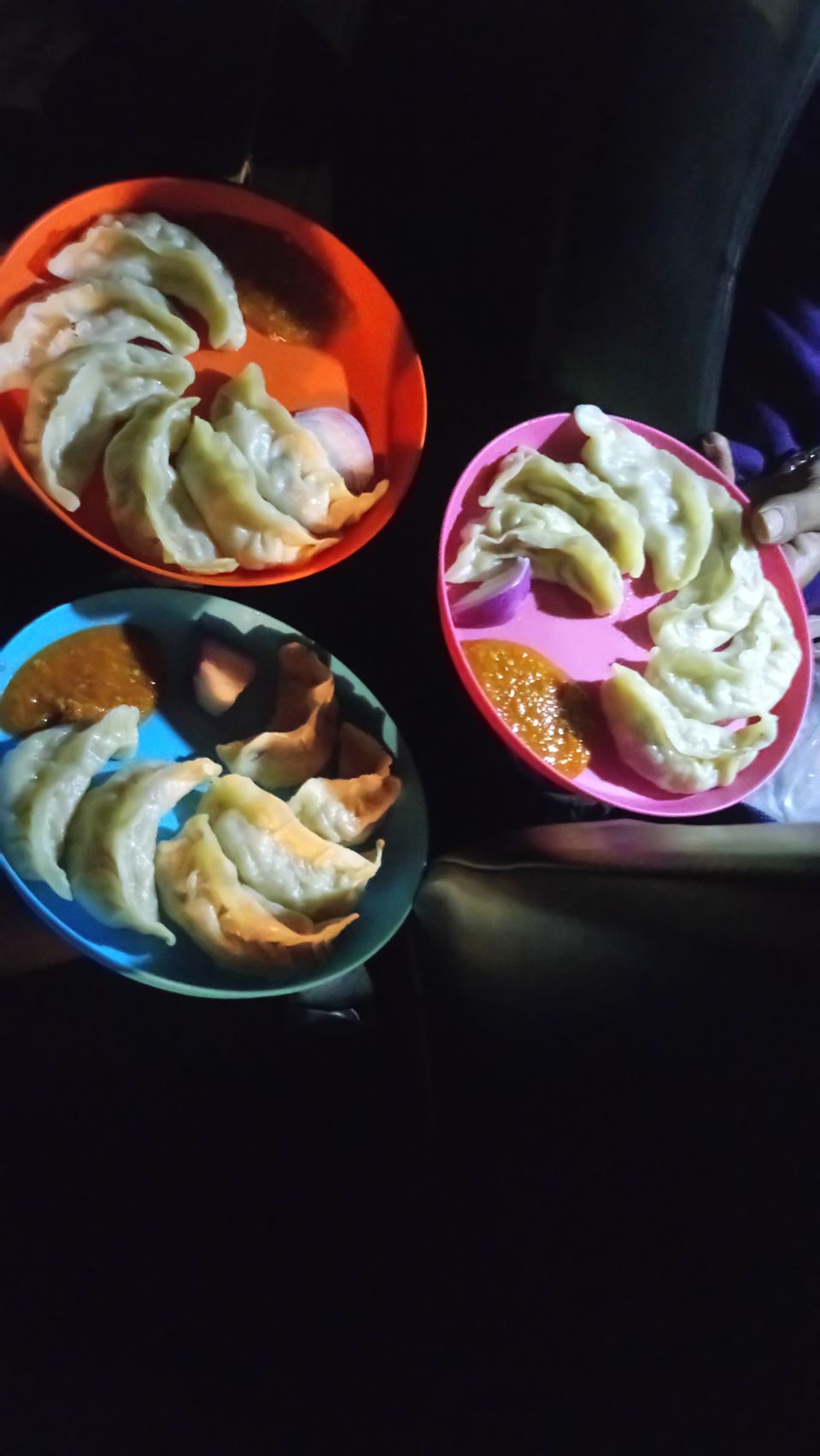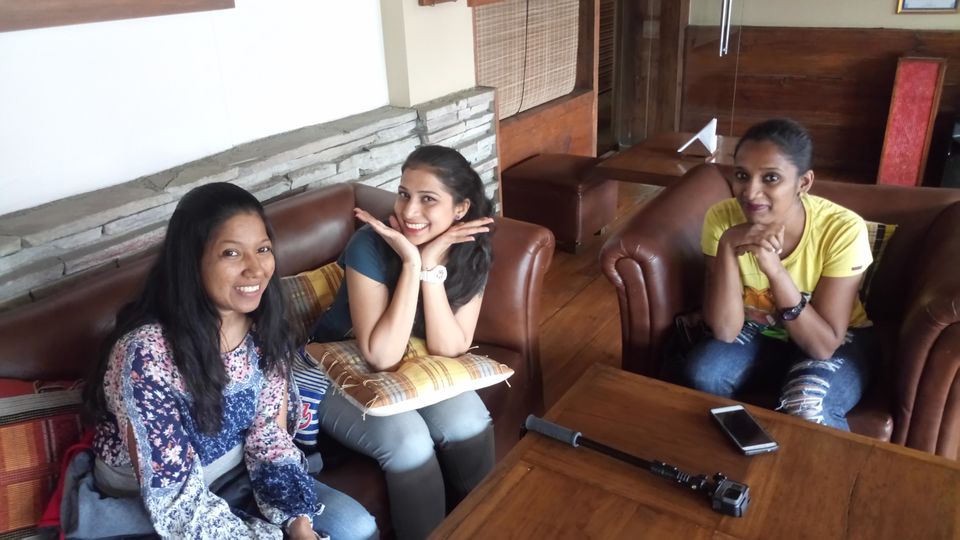 Our last day in Meghalaya, with a heavy heart and too many memories for a lifetime, we embarked on way back to Guwahati airport. On the way to Guwahati we stopped at Umiam lake. One of the major attractions in Meghalaya. A beautiful lake with amazing view. To be honest this place was so soothing and calm that we stayed back longer than expected and nearly missed our flight back to Mumbai. But it was worth it. The last moment rush. The thrill lasted till the last leg of the journey.
This was the most wonderful trip I had in my life so far. Maybe it's because of the company I had. It's always advised to travel with people who bring the best out of you. In my case I travelled with my friends who made this trip all the more memorable and fabulous.
Hoping to visit these beautiful places again someday. It's the best and most wonderful way to disconnect yourself from the stressful life and be a different you once in a while.