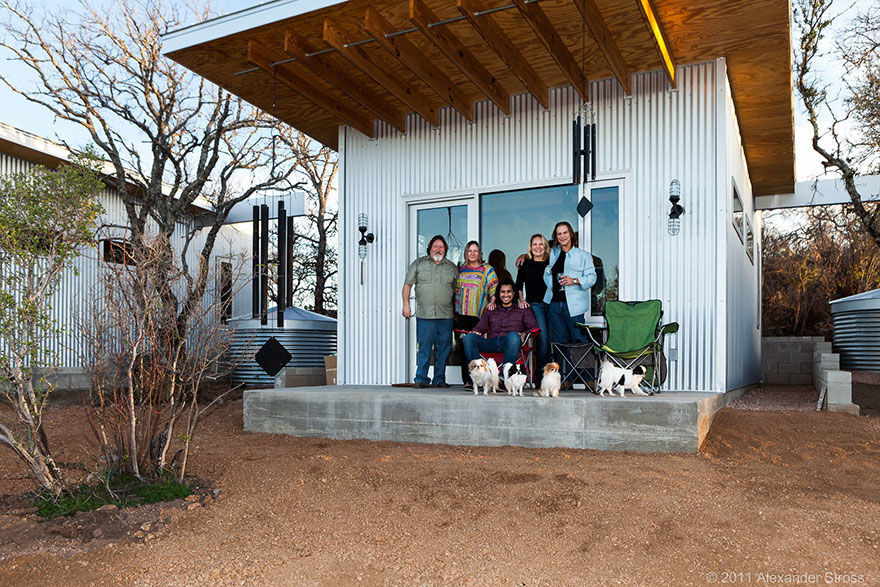 To what extent can you go to have your best friend right next to you? Well, we all have heard of sudden visits, surprises and instant flight bookings but ever thought of building your own town just for you and your friends? Crazy, right? But these best friends have actually built their own tiny town in Texas so that they can live together for the rest of their life.
These best friends are four couples who have been together for nearly 20 years and wanted to literally grow old together after retirement. So, they pooled in money and decided to build a small town called the 'Llano Exit Strategy,' just for themselves. This tiny town has just four houses facing the pristine Llano river outside of Austin, Texas.
Best friends build sustainable settlement
Although they lived in same town but scattered and wanted to be as close to each other as possible. They felt that living the daily routine of "business as usual" was becoming a major hindrance in their friendship and decided to do something unusual.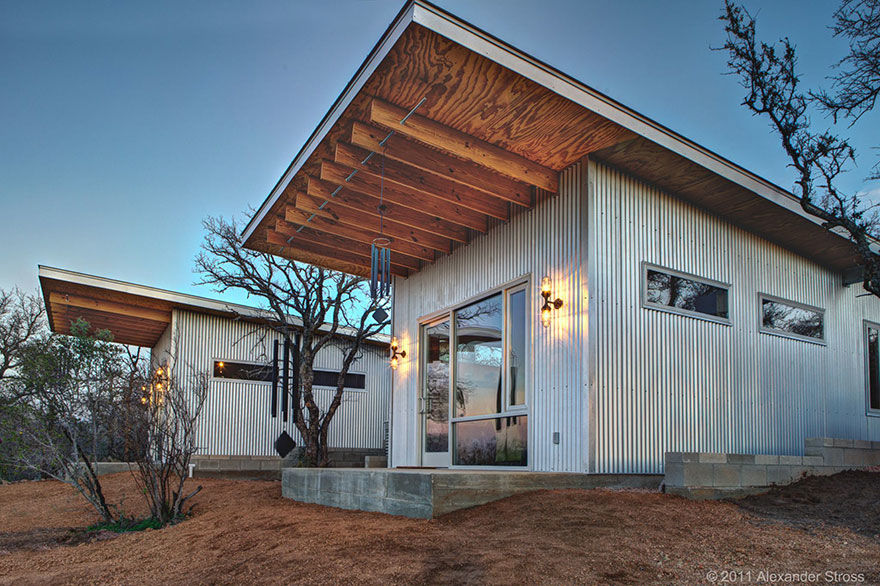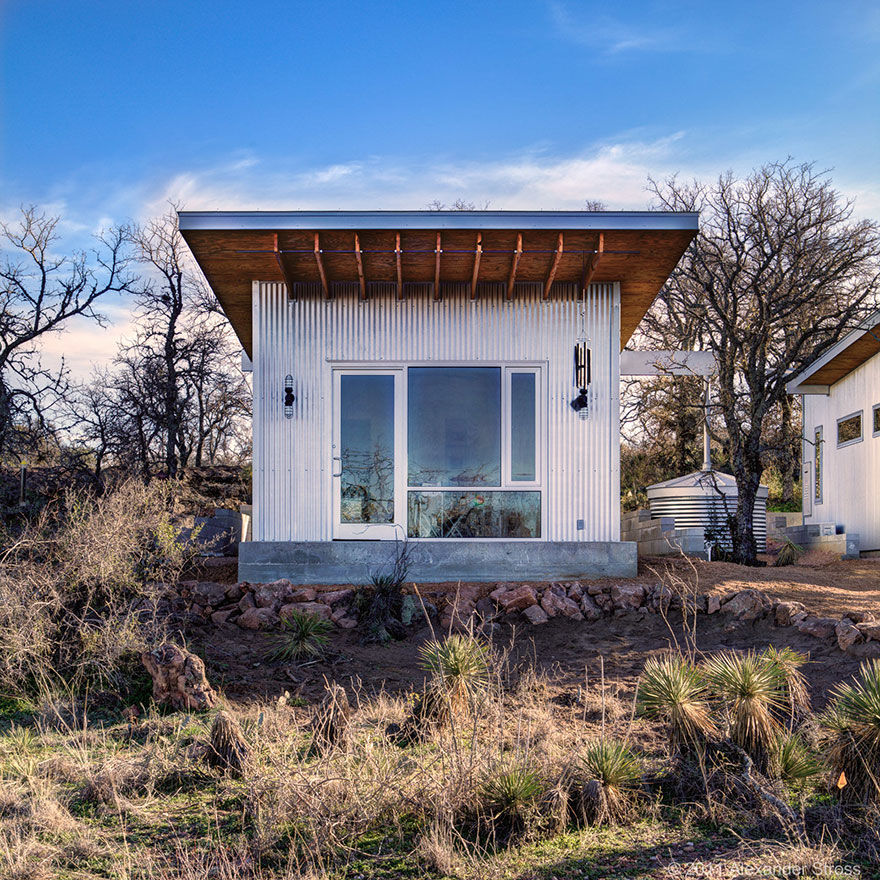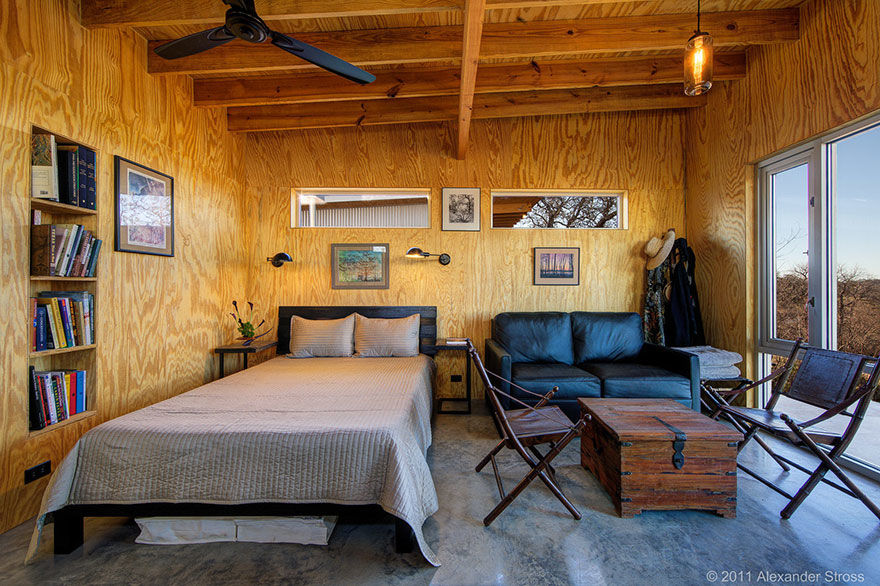 Designed by architect Matt Garcia, these houses are sustainable and eco-friendly and cost roughly $40,000. Designed to give a rustic charm, the interiors of these houses are made of plywood to make them more spacious, warm and cosy. The slanted roofs of these homes have water barrels that can hold up to 5,000 gallons of rainwater. These houses set a great example of creative space management that's both fashionable and functional.
"We just wanted something warm feeling that would offset the coolness of the metal on the outside. It's a high-design finish that doesn't cost a lot of money," said Matt.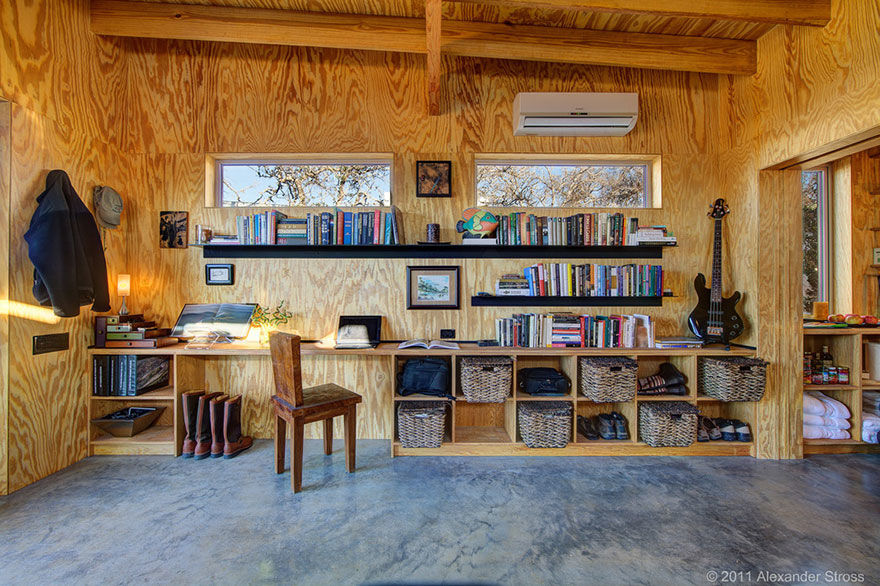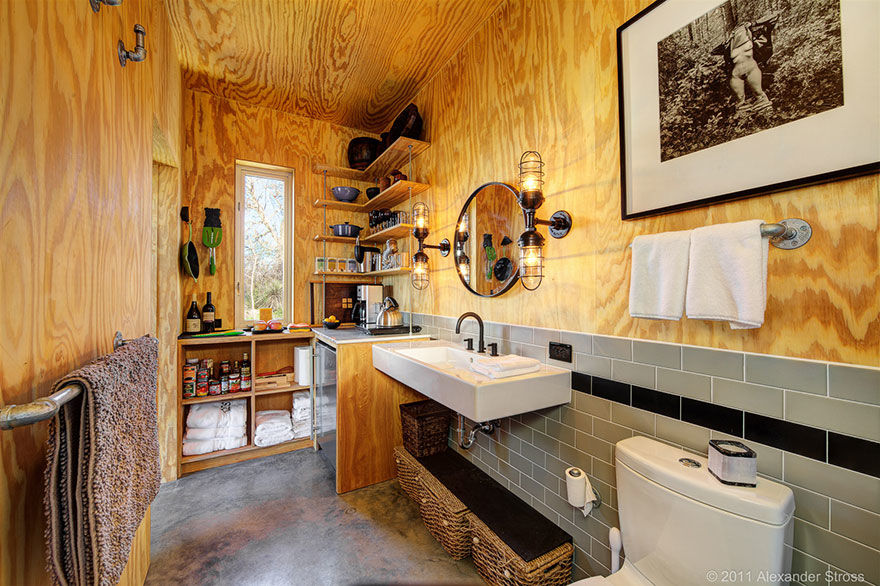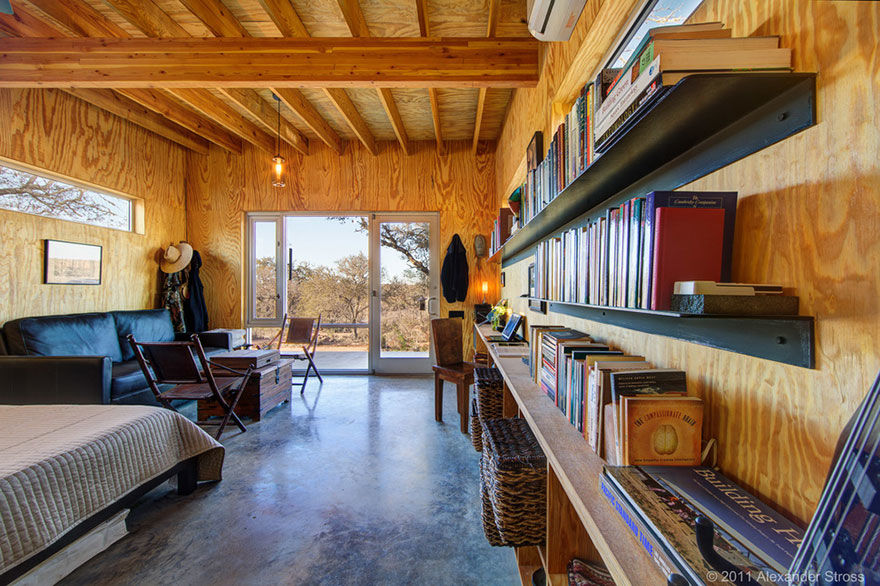 "This is a magical place, but it's arid," said Fred Zipp, one of the couples. "We're doing what we can to reserve as much water as possible for the native trees and grasses. Fortunately, they're beautiful."
Apart from the cabins which have a couch, a bathroom and a porch, there is also a large communal kitchen and a guest bedroom. There's large, stainless-steel appliances, including a commercial range and clear-glass fridge. There are wide open spaces which they felt were best for their kids to expand their imagination and for get-together. The 1,500-square-foot common area is great for entertainment, lounging, and cooking. Set in wilderness, this town flaunts contemporary design with a rural flavour.
"It's a high-design finish that doesn't cost a lot of money," said architect Matt Garcia.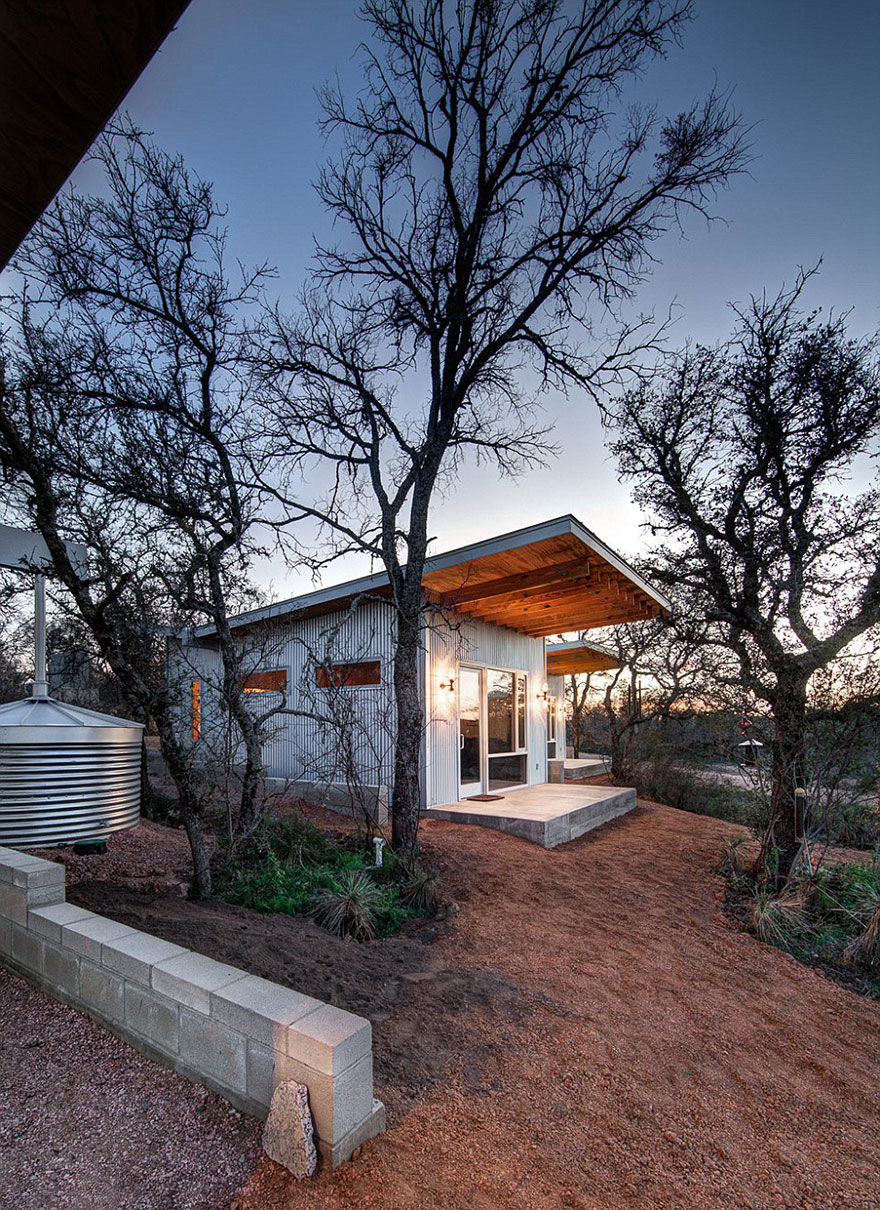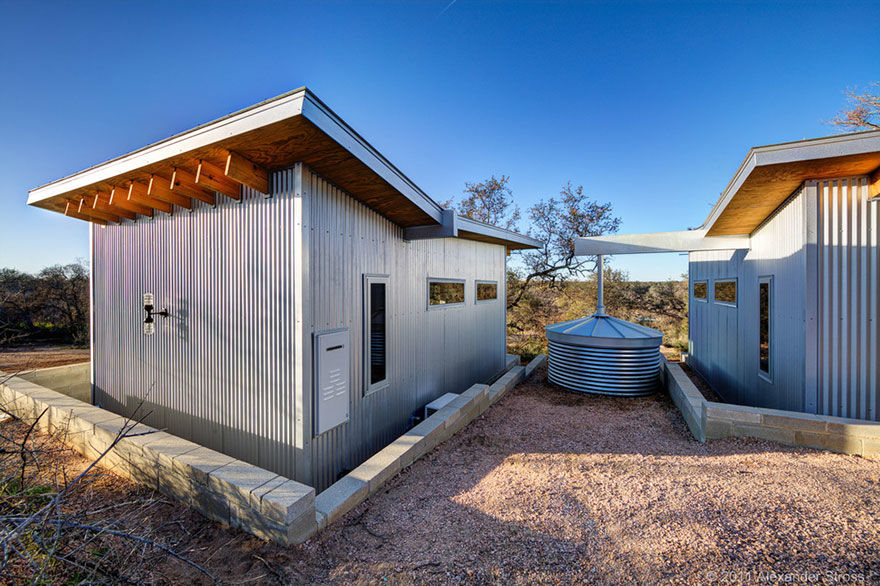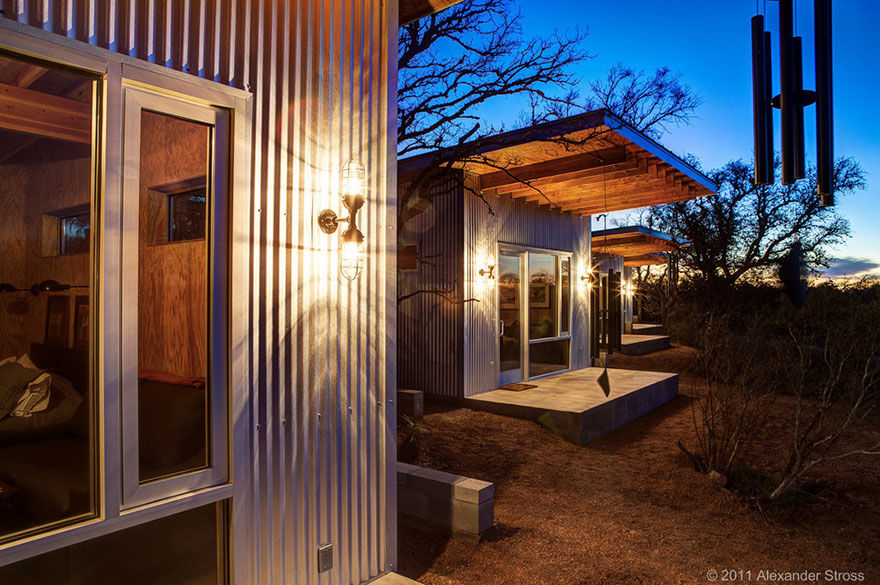 The entire town looks breathtaking during the day with wooden houses which have huge windows to allow plenty of sunlight, which also helps save energy. At night, it turns into a spectacular sight as yellow lights give plywood-covered interiors a warm glow. Could there be a better way to live a happy life after all the madness fades and life begins to slow down? Imagine being with the people who matter the most for the rest of your life, away from the mad crowd, tucked in wilderness where warmth brings sunshine and affection makes the moonlight look even more enchanting!
Want to share your exciting travel stories with the world? Click here and pen down your memories, our global Tripoto community is waiting to hear from you!
(All images credit: Alexander Stross)