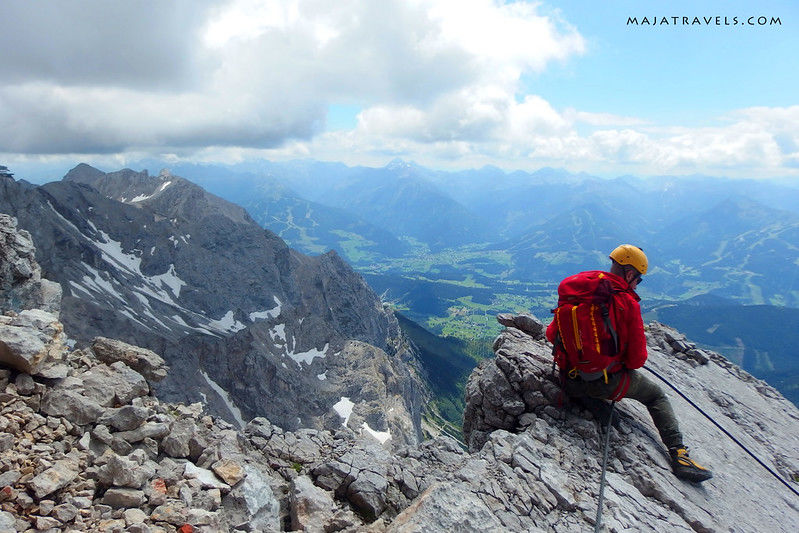 How would you like to climb the Stairway to Heaven? Because guess what, you can! You just need to head over to Austria to have this heart-pumping-adrenaline-filled-once-in-a-lifetime experience. Read on to know how.
By any chance, did you come across a viral video on Instagram with a man climbing a ladder hanging in plain air? Well, that's the popular Stairway to Heaven or the Sky Ladder. It is actually an approximately 140ft long Jacob's ladder that stretches over a 2296ft abyss. It makes up the final leg of a fixed climbing route, known as Via ferrata (Italian for iron path), to the summit of Donnerkogel (2054 m above sea level). The Sky Ladder is a unique and rather new feature that bridges a giant gap on the Donnerkogel via ferrata. Donnerkogel is a high mountain at the northwestern end of the Gosaukamm in the Dachstein mountains lying on the border between the federal states of Upper Austria and Salzburg . The Sky Ladder makes up approximately 1/3rd of the via ferrata.

Who is it for?
If adventure runs in your veins and heights give you an adrenaline rush, then you're the one! This gem isn't for the faint-hearted or unfit people as it's a rather difficult route to-climb. You need to love climbing and have the necessary gear to actually be able to reach the summit after about 3 hours of trekking on the Via ferrata. But once, you manage to brave through the hike, you'll be rewarded with a mesmerising view overlooking the Alps and it'll all be worth it!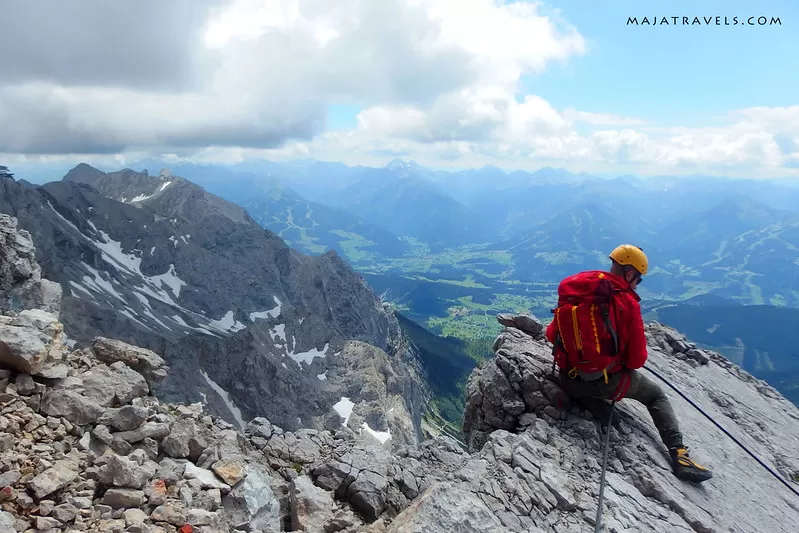 This via ferrata is a demanding and exhausting one so one needs to have proper equipment and climbing abilities. The climb has several sections that are marked "D" which simply means that 'the via ferrata access may require short climbing sequences with the itinerary offering many exposed vertical or overhanging sections. The equipment is good, but with sections equipped only with cables. Thus, the climber needs to be well-equipped and fairly experienced with good physical condition and technical competency,' on the Austrian via ferrata rating scale. P.s. this one can only be climbed in good weather conditions.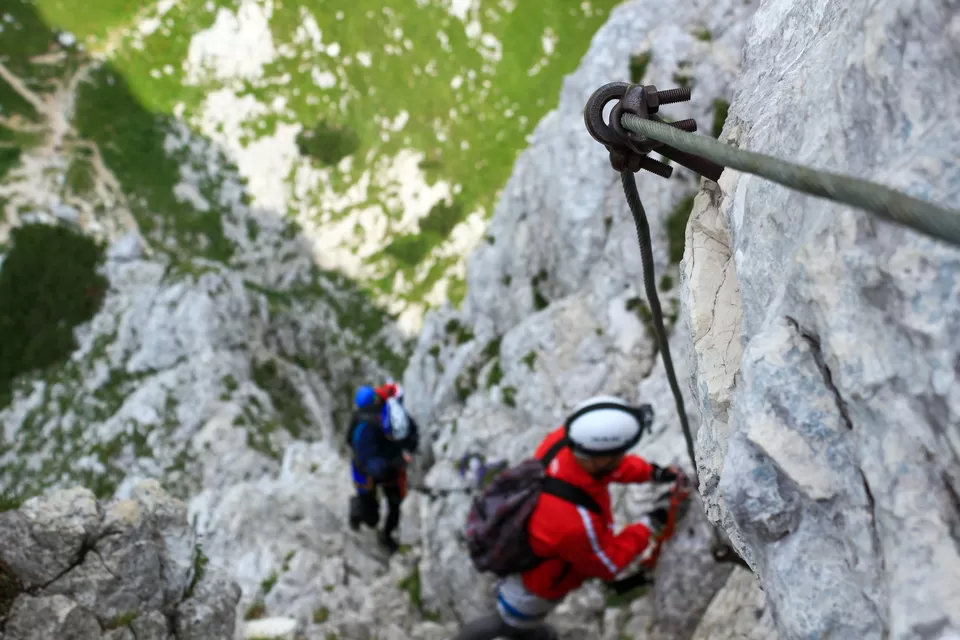 While this Stairway to Heaven is sure to get your heart pumping fast, it's only one of many highlights of the Donner Kogel climb. Along the entire via ferrata path, you will be able to savour expansive views over the alpine world of the Inner Salzkammergut, including Dachstein glacier, and the beautiful Lake Gosausee right below.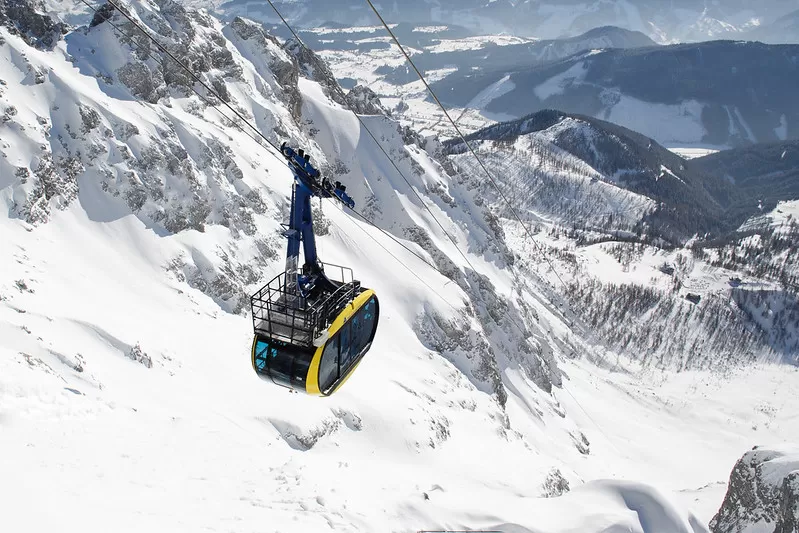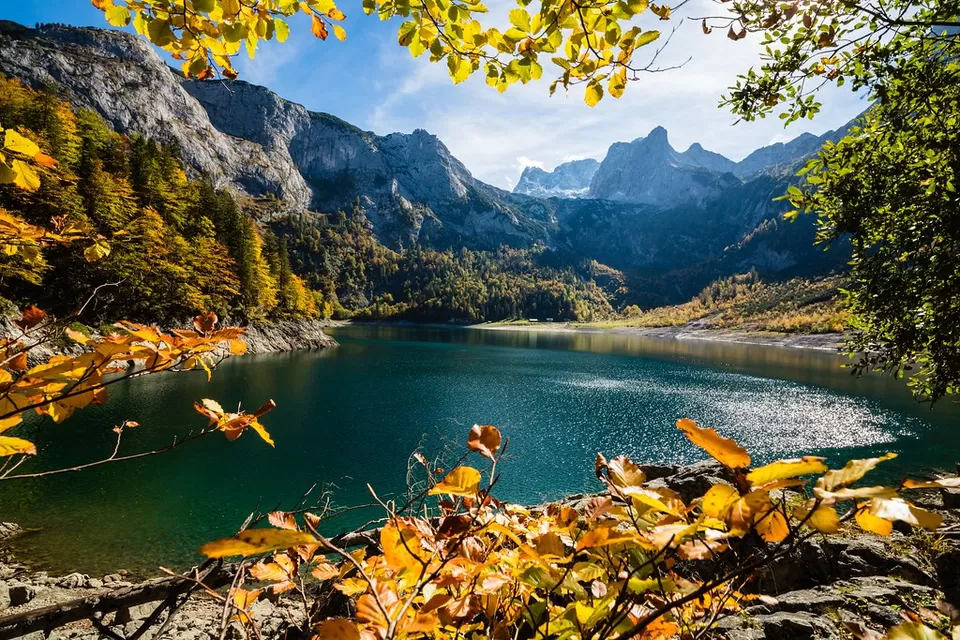 So, what do you think? Are you daring and adventurous enough to give this climb a shot? We cannot wait to try it and get a crazy shot like the one below! (Just kidding, don't try this!)
Have any adventurous escapades to share with us? Write about them here on Tripoto.
Watch travel stories come to life with Tripoto on Youtube!