Have you ever dreamt of climbing an active volcano or dared if i may add?Do you fancy yourself propelling down 100 foot canyons with just the help of a rope? Are you enamoured by the thought of walking through dense jungles to discover hidden waterfalls. You can do all of this and more in Bali, the Indonesian capital.
Featured in the movie "eat, pray, love ", Bali is known as a spiritual place with many beautiful temples. Off late, its even become a favorite among couples wanting to rent out beach facing villas for their honeymoon. But Bali has more to offer and if you are a daredevil looking for an adventure, Bali can completely take you by surprise.
Mount Batur:
Mount Batur is an active volcano rising to a height of 1717 metres. Yes you heard me right, it is an active volcano. If you want to witness an extraordinary sunrise, then it can be experienced from the Crater's rim. The trek starts in the dead of the night and takes close to 3 hours to reach the top. It can be challenging as volcanoes are steep.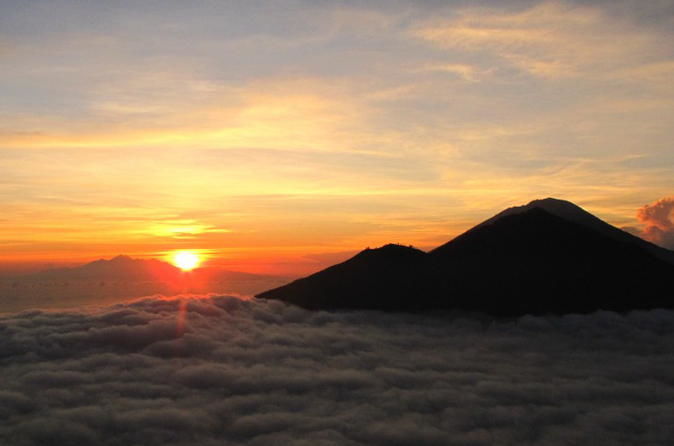 And since the path is not so well marked, it makes sense to hire a local guide to take you around. One should wear shoes with good grip as the trail is full of loose gravel and some parts are slippery. Make sure you carry warm clothes as it can get chilly in the night and early morning.Carry torches to wade through the night and come morning, get dazzled by the sun rising over a sea of clouds.
Canyoning:
Canyoning is one of the coolest and one of the lesser known adventure sports. Bali has many canyons and you can literally spend the entire day exploring them.
Canyoning essentially involves hiking, swimming and majorly abseiling through deep cracks. Some of these cracks can be more than 100 feet deep and as you rappel down to its belly, you end up in amazing natural pools. One doesn't need to have any experience for it, but one has to be in good shape to make the most of it. There are even levels based on difficulty. If you are lucky, the route may have amazing natural pools to cliff dive into.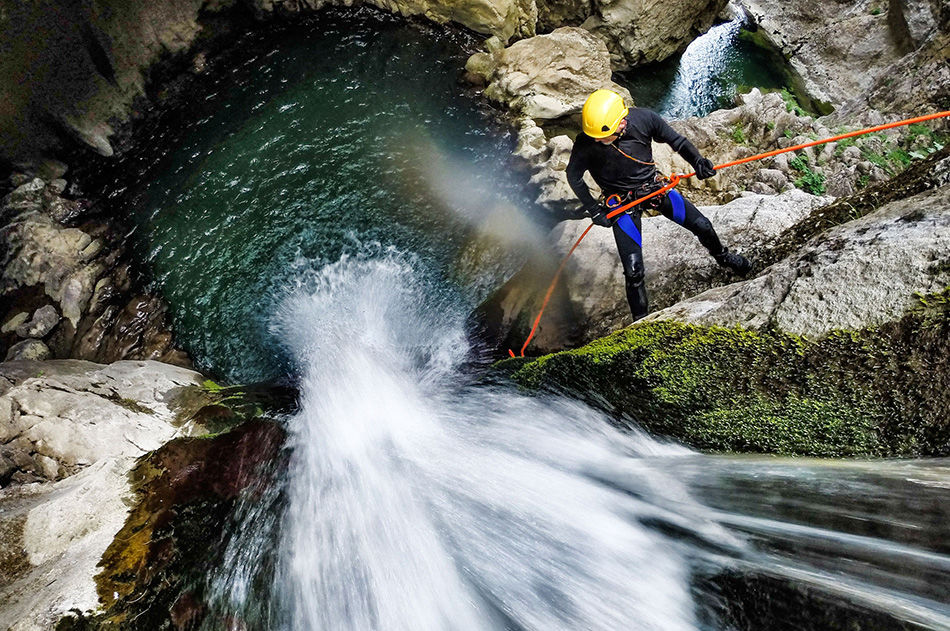 The activity starts with you venturing into the jungles and staying the night. This is where you are taught to abseil properly. The next morning onwards, its just continuously rappelling through 20-30 gorges. An adrenaline pumping adventure indeed. Needless to say, it has to be done with an operator. They take care of everything right from meals, to stay and equipment's.
If you are in Bali, don't miss out on these extreme adventures.
Image Credits : Google