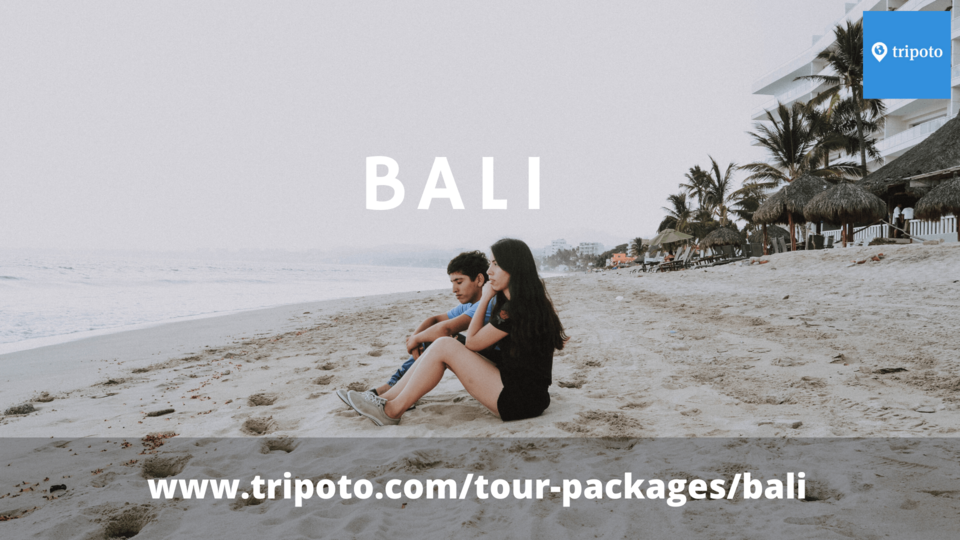 Bali attracts a plethora of tourists every year through its sheer natural beauty of looming volcanoes and lush terraced rice fields that exude peace and serenity. Also known as the 'Land of the Gods', Bali Indonesia Package Tour with Airfare is known for pristine beaches, making Bali a surfers' paradise! This Indonesian island enchants with its dramatic dances, colorful ceremonies, arts and crafts, luxurious beach resorts and exciting nightlife.

Whether you're a solo traveller, on a honeymoon searching for Bali tour package for couples, or out with your family, Bali caters to all types of travellers. Bali honeymoon package costs may vary depending on the experiences you choose to include. You can opt for a Bali Indonesia tour package with airfare, which packs a punch at an affordable price.
Top Attractions in Bali
1. Ubud
Ubud is a small town in central Bali, synonymous with culture and peace. It's home to some of the best spas and restaurants, and the perfect place to grab local souvenirs. Add this to your Bali tour package for couples to make the most of your trip without adding much to your cost!
2. Kuta
The most popular area in South Bali, Kuta is known for its picturesque beaches, gorgeous views of the sunset, baby turtles, a vibrant nightlife and the lively Kuta Market. This is one of the most visited places in Bali.
3. Sacred Monkey Forest
The Sacred Monkey Forest in Bali is a forest reserve and home to thousands of monkeys who are said to be the guardians of the forest god. Adding this day tour to your package is bound to leave you with countless memories.
4. Tanah Lot Temple
Tanah Lot Temple stands tall on black rocks since the 16th century and is said to be a work of Dang Hyang Nirartha, a Hindu traveler and a religious figure in Bali. This is the most photographed temple here.
5. The Bali Swing
Swing your heart out over the gorges and rivers at the edge of Mount Agung. Witness one of the most beautiful sunsets here. A Bali Indonesia package tour with airfare is incomplete without a trip to the Bali Swing! A Bali tour package usually puts this at the top of the list of things to do here.
6. Uluwatu Temple
Popularly known as the Cliff Temple, Uluwatu is located on a 70-meter-high cliff and is surrounded by a vast expanse of ocean blues. Its edifice dates back to the 11th century. Adding a visit to this temple will only add to the rich experience and not to your cost!
7. Waterfall hopping:
A Bali package offers a wonderful list of natural gems to gaze upon. The abundance of natural beauty in Bali is further enhanced by the countless stunning waterfalls scattered all across the island. Fiji, Nungnung, Banyumala and Sekumpul waterfalls are some of the popular tourist sites here. These waterfalls make for some very romantic moments in a Bali without adding much to the cost.
Bali Weather and Best Time to Visit
The best time to visit Bali is between April and October when the temperature is approximately between 25°C and 31°C. August to November remains less humid, making it the shoulder season and an ideal time for outdoor activities. Although, you can avail the best deals on a Bali Indonesia package tour with airfare during the peak season!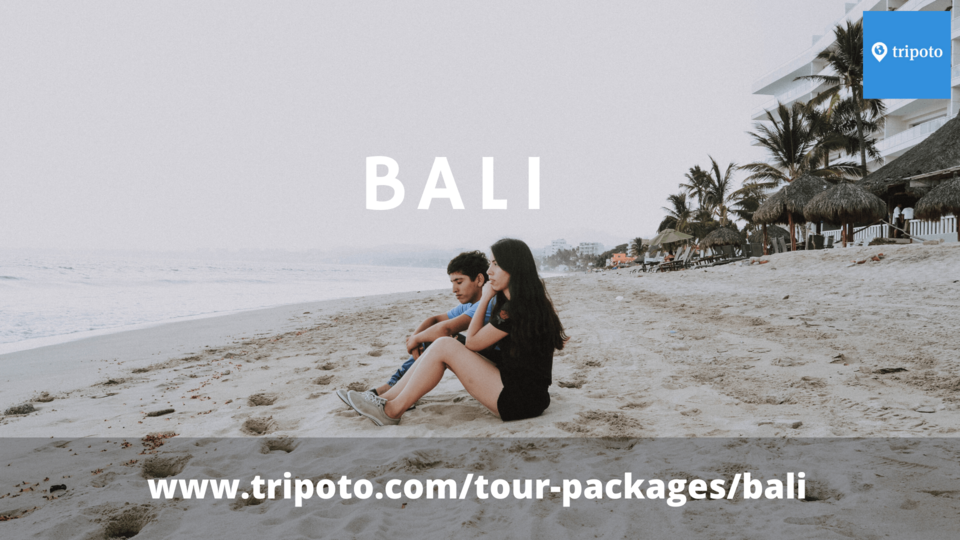 How to Reach Bali
Ngurah Rai International Airport is the only airport in Bali and is well connected through flights from almost all over the world. For a holiday, Indians get a tourist visa on arrival for 30 days, which can be extended for another 30 days if needed. Visa charges are not included in your Bali package.
Bali tour package for couples
Bali is a popular honeymoon destination and many Bali honeymoon packages are available at great prices. Be it the love for beaches or the thrill for adventure, a Bali for Couples offers lovebirds the opportunity to have the time of their lives. No matter the budget, a Bali Indonesia package tour with airfare will leave you mesmerised and pleasantly surprised with the options available to fit your pocket and needs. Special offers are usually available for a Bali Indonesia package for couples on their honeymoon.
Thanks to the rising number of people choosing a Bali tour package from India, Bali tourism has witnessed unprecedented growth in the last few decades. Affordability, natural beauty, ease of access and a plethora of activities have made Bali Indonesia package tour with airfare one of the most-searched-for items on the internet. Visit Bali today, if you haven't already. And we promise it won't let you down!
Check out other articles on -
Bali Honeymoon Packages, Bali Tour Package From India, Bali Tour Package For Couples, Bali Honeymoon Package Cost, Bali Indonesia Tour Package