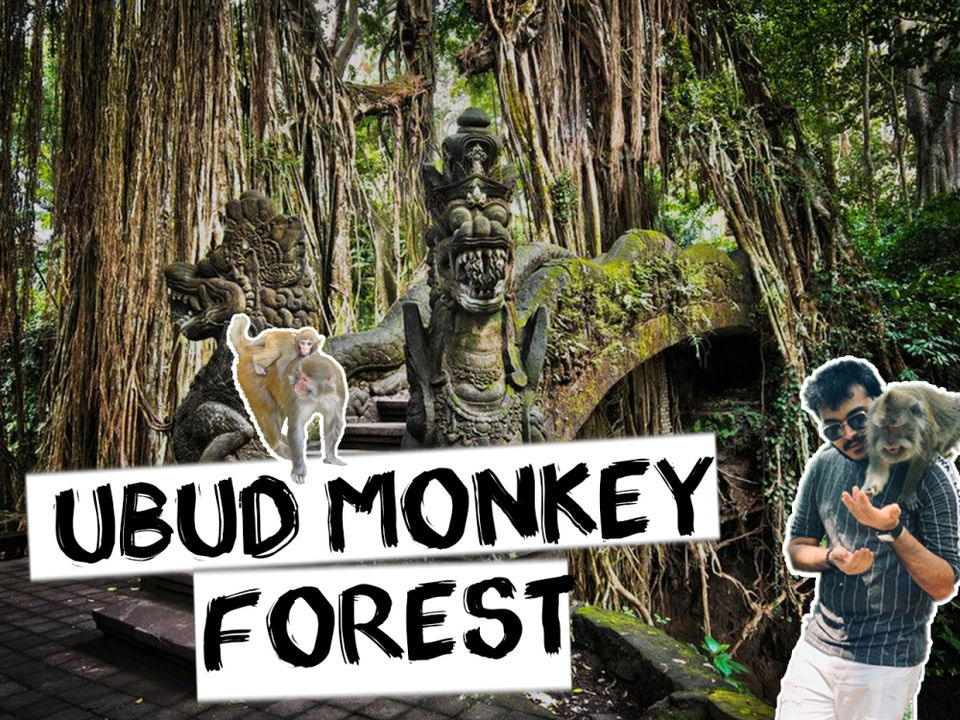 The Ubud Monkey Forest lies within the village of Padangtegal, which owns it. The village's residents view the Monkey Forest as an important spiritual, economic, educational, and conservation center for the village. There are many of point of interest that you can see here. Other than around 800 monkeys, you also can see 186 species of trees in 12.5 hectares of forest.
My visit to the Monkey Forest was filled with with an excess amount of curiosity. I was so excited yet so anxious.
I had heard incidents about how the monkeys used to attack people for food or things that attract them. Well, My Sunglasses were snatched by one of the monkeys and i had a face of instant regret but later i got it. I had done my research about the Monkey Forest and there were hell lot of stories from people who were attacked by monkeys, robbed by monkeys or just random jumpings on the humans but still i wanted to go there and live the experience.
Much of a Dare Devil Feeling, Yeah? (Not Really)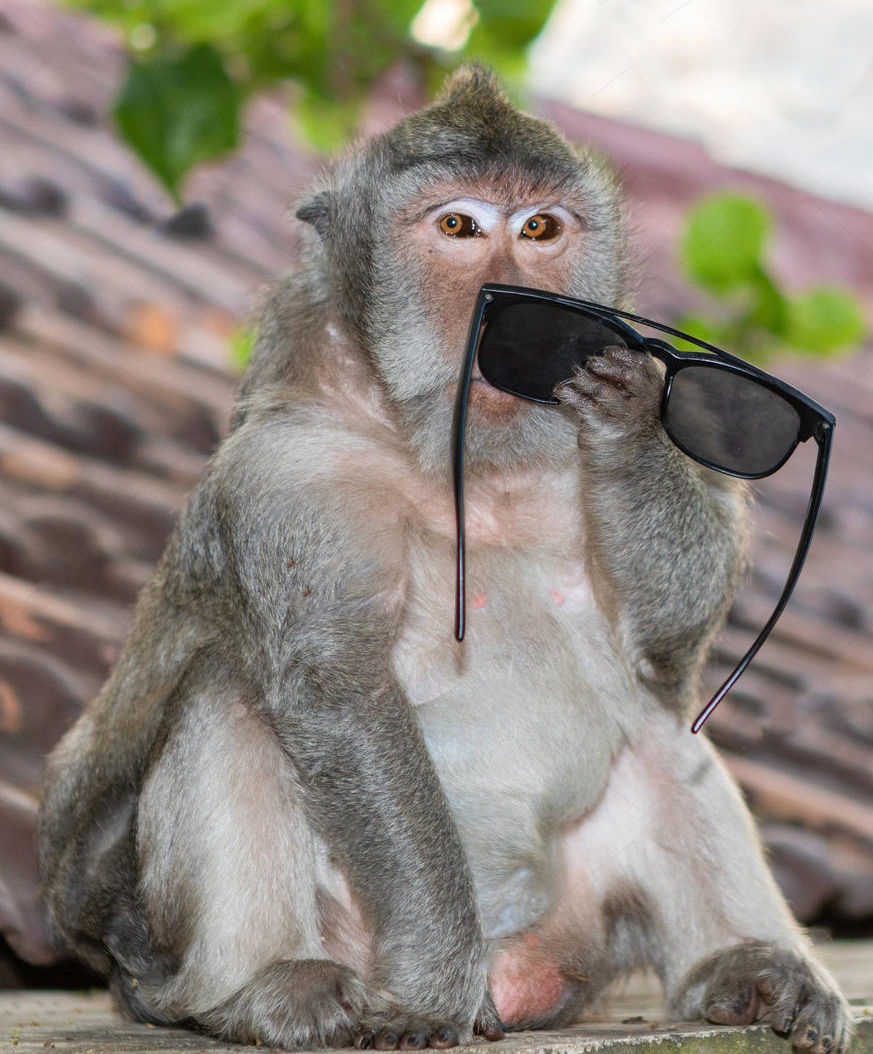 There are some guidelines when visiting the monkey forest, all of which are there for your own safety.
•Do not run
•Do not panic
•Do not look a Monkey in the Eye
•Do not Hide Food
•Do not Bring a Paper or a Plastic Bag
•Take care of your Belongings, Monkeys are Skilled Robbers????
•Do not Touch or Grab or Disturb the Monkeys especially the Babies, the Mothers are Defensive just like Yours.
•Do not feed Peanuts, Cookies, Candy, Bread, or any kind of Snacks or Drinks.WELL, IN SHORT (DONT BE OVERSMART, lol)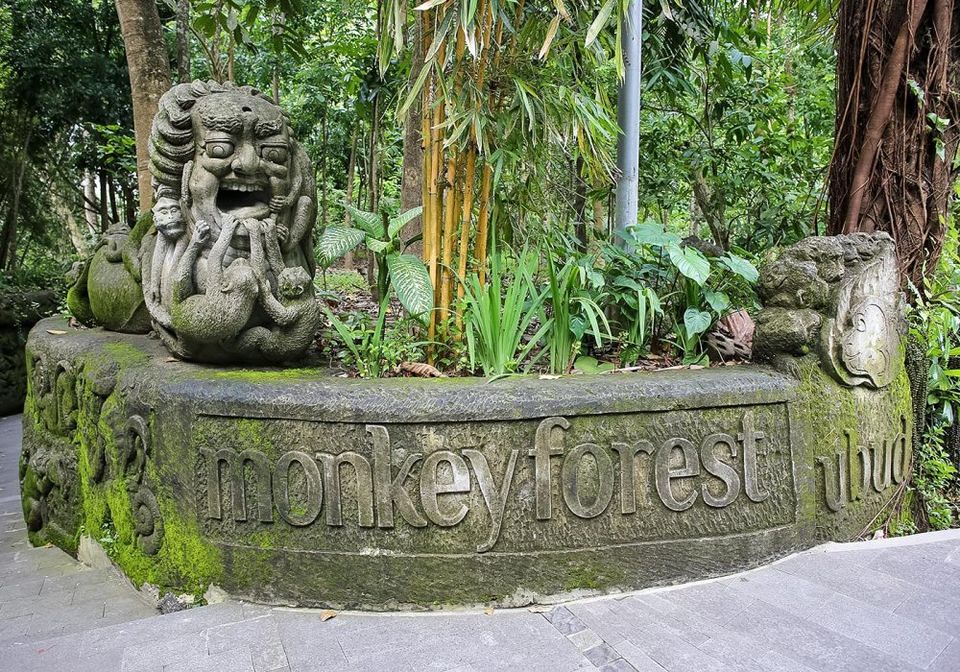 The easiest way to visit the monkey forest is on a tour. Several tours include a stop at the Ubud monkey forest as part of the day trip. We rented a driver for the day and made our own day trip. This lets us visit sights in Bali at our own speed, and spend enough time at the monkey forest in Bali. If you are staying in Ubud either grab a taxi, rent a motorbike, or you can easily walk to the monkey forest. We were staying in Kuta so we had to rent a driver. But with a driver, we definitely got an entertainer as well. The Driver was an experienced one and knew alot about Bali. The whole trip was a Blast as he entertained us throughout.
Driver's Number (Mercy +62 823-4085-5802)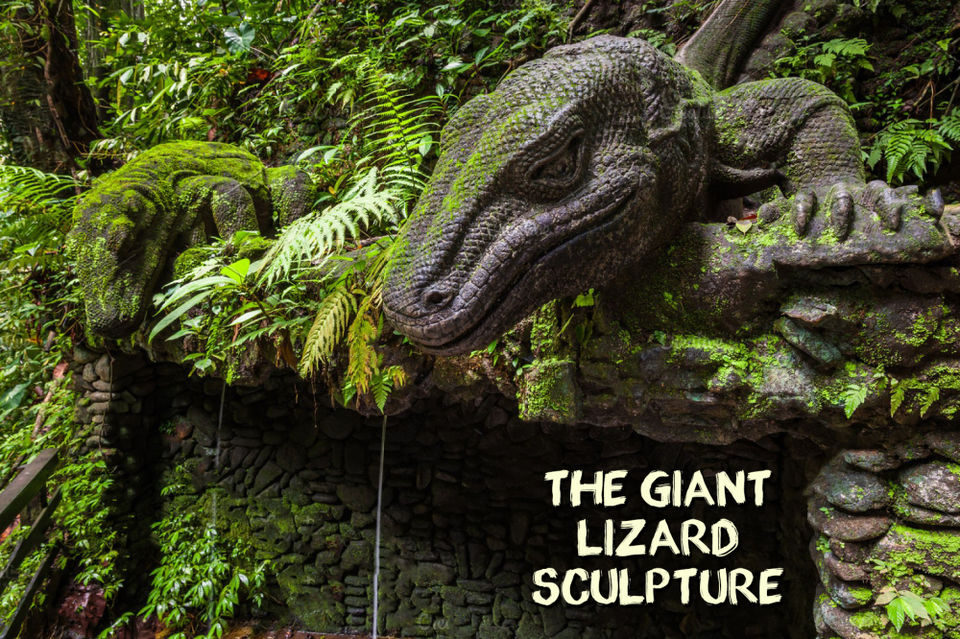 There are three Hindu Temples on the nature reserve that were built ages ago.
•Pura Dalem Agung Padangtegal
•Pura Beji
•Pura Prajapati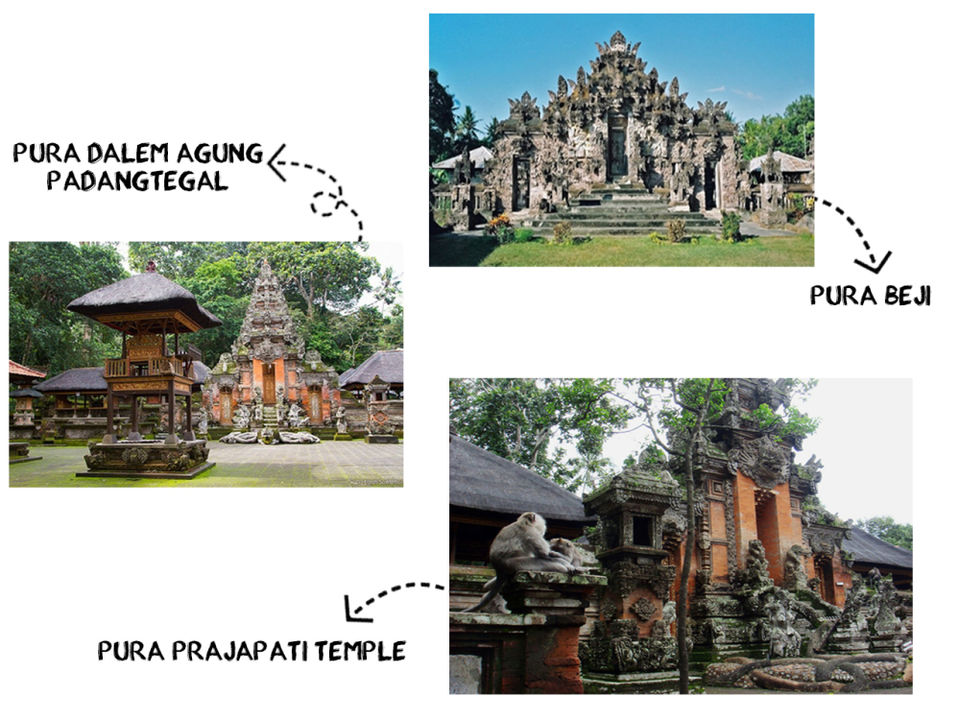 While most of the monkey forest is open to the public several areas and sections of the temples are off-limits to the public as they are considered extremely sacred and only used for praying.
Turns out, it was people who completely over-reacted! The stories that i found online about people getting attacked are mostly about people who didn't pay attention to the rules in the first place. If you provoke a Monkey, They aren't someone who will sit back and get entertained. They will Attack. The monkeys care about food and only food. Your gadgets are of no use to them. If you smell like food, Monkeys will be curious to know what it is and hence they will end up snatching your phones or cameras thinking there is food inside.Even if you have something as small as a pack of chocolates, you will get frayed by the monkeys so be careful.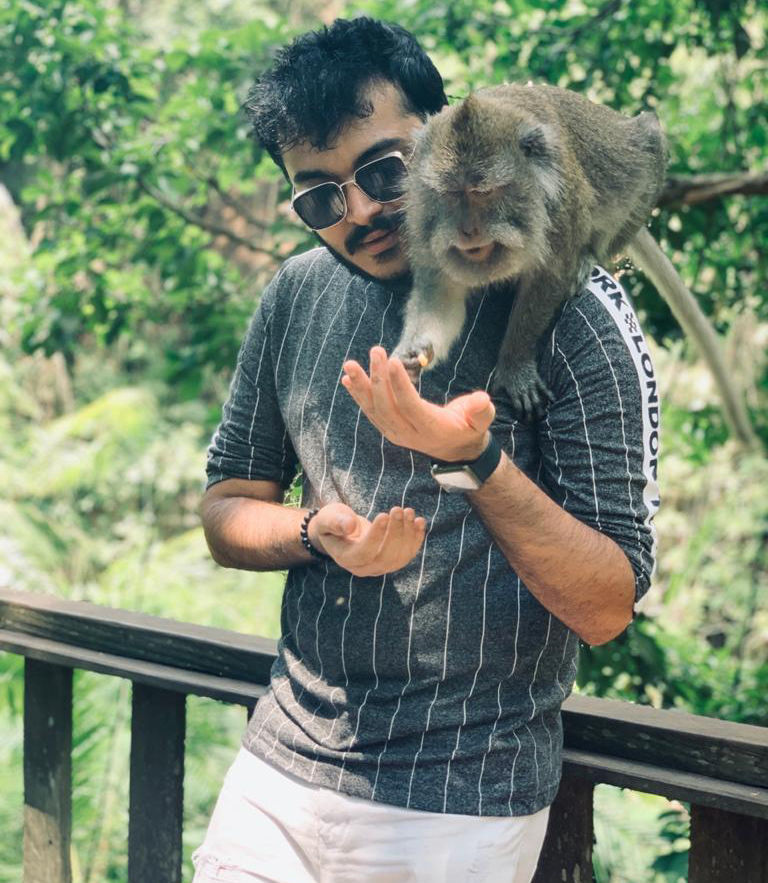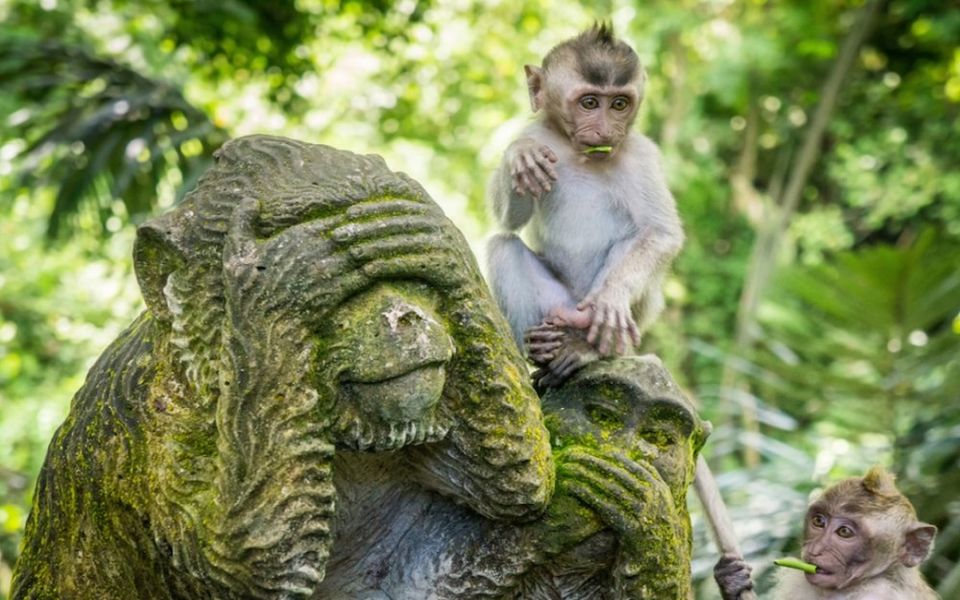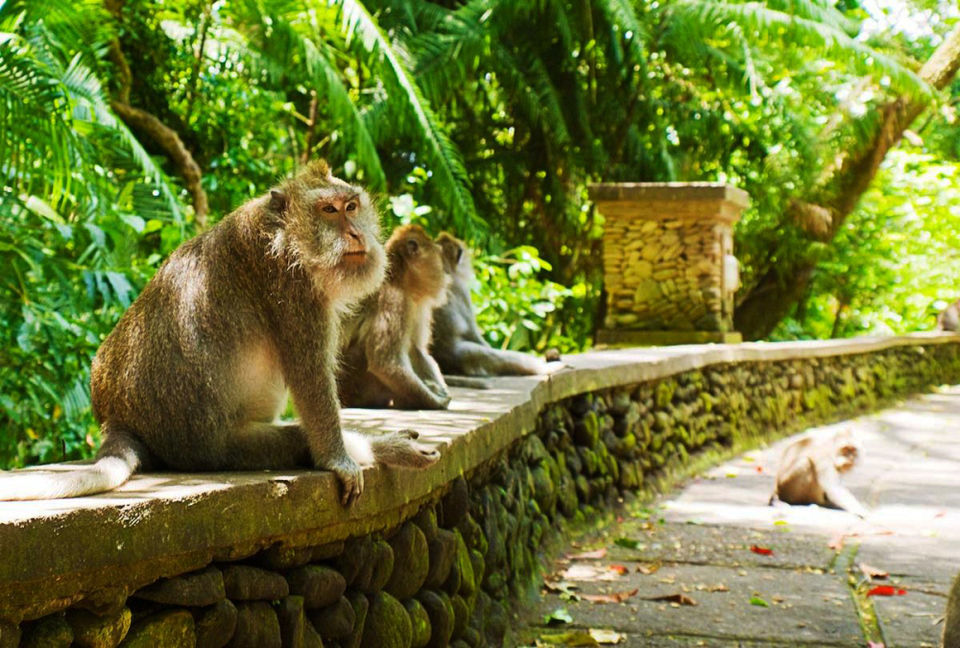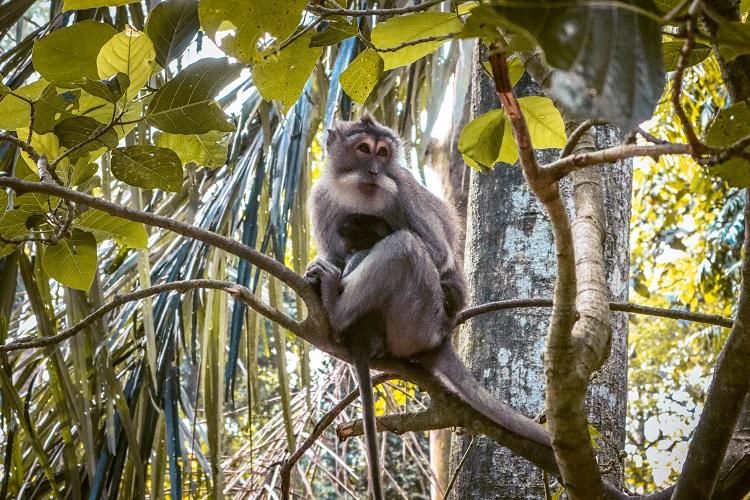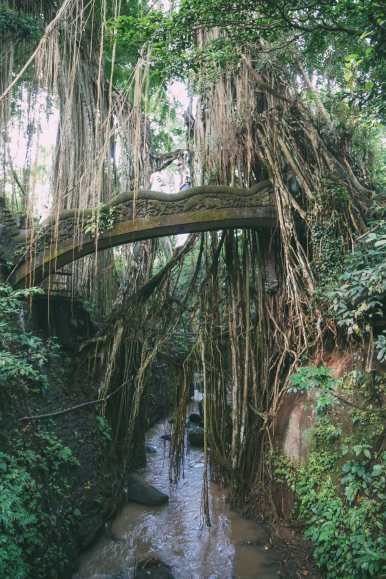 Overall, The Sacred Monkey Forest was Amazing. Getting so close to the Monkeys was a whole new experience. Just remember to check the rules before entering and you wont face any problems.