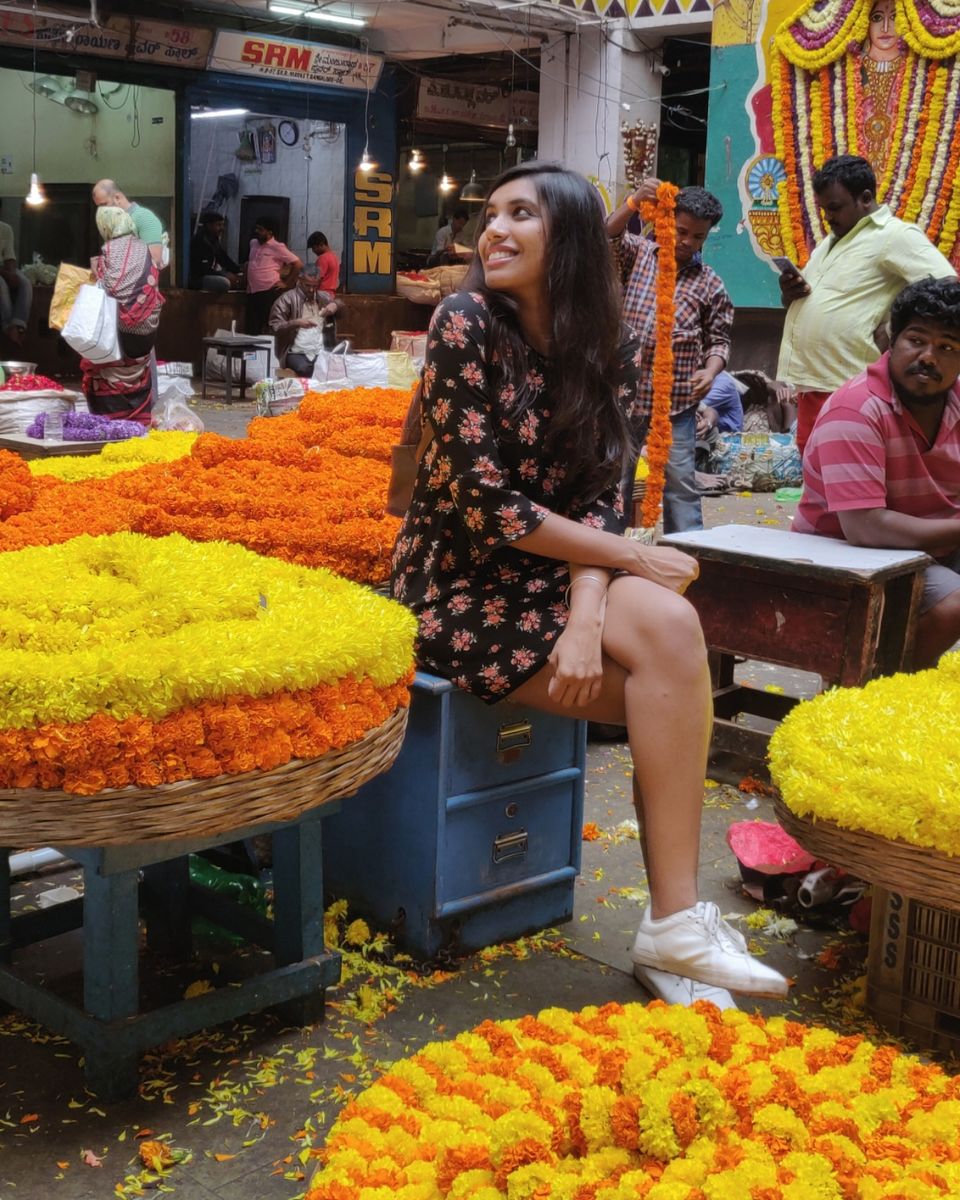 If we ever want to learn how to live, we must turn to the flowers
For they only need the water and the sun
To brighten up the world
And have a little scented fun.
P.S. In the narrow and busy lanes of the KR Flower market, find the flowers of every kind, inviting you to take them to worship your God or express your love. Or just see them all at a glance and let them go.