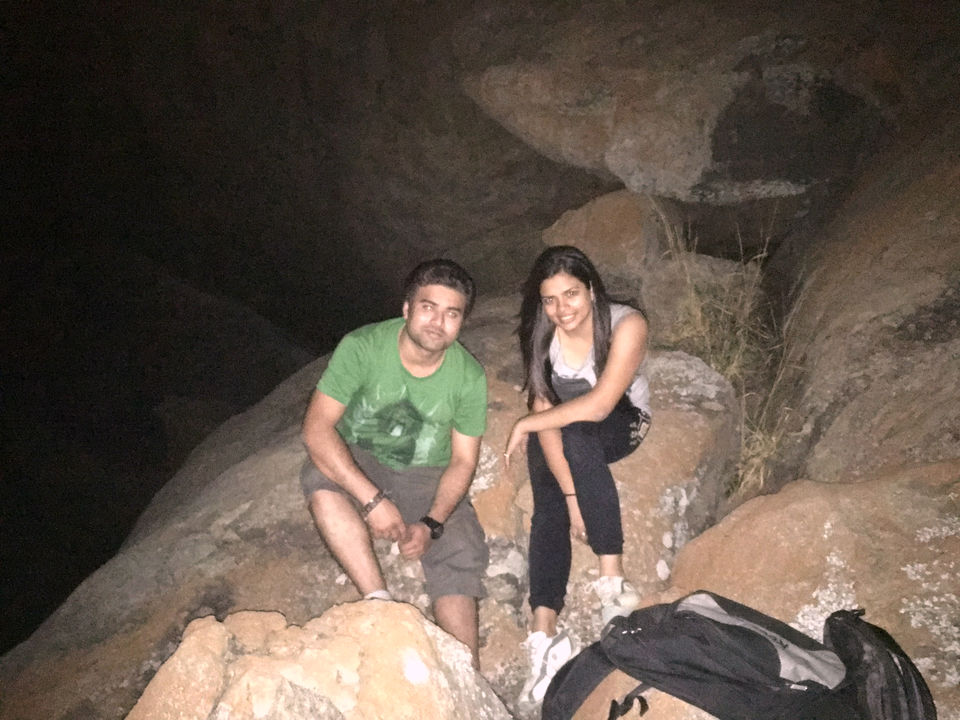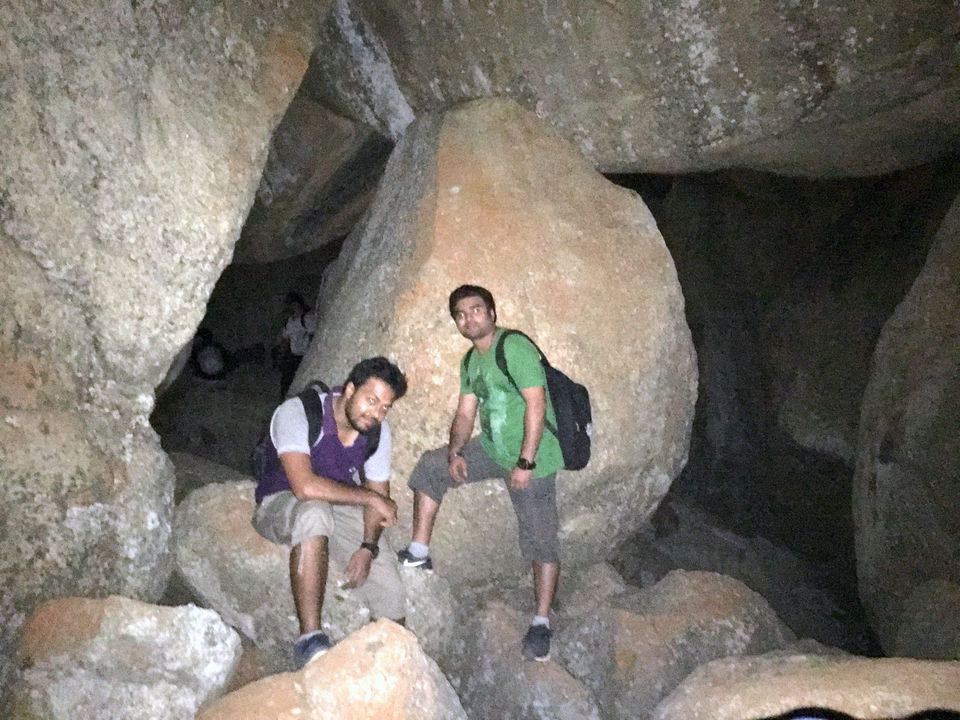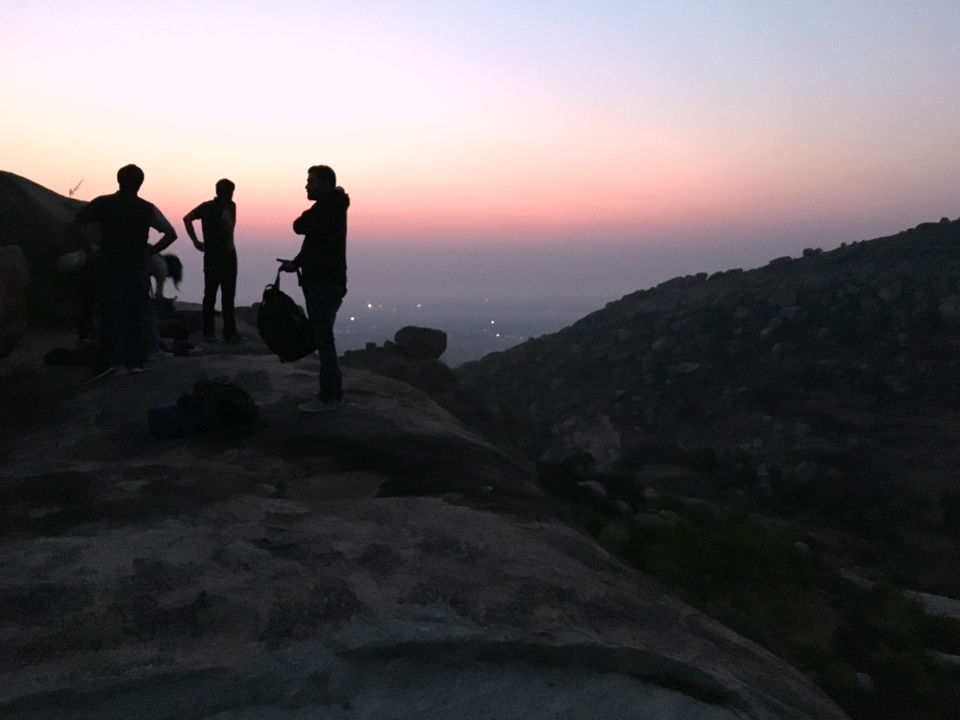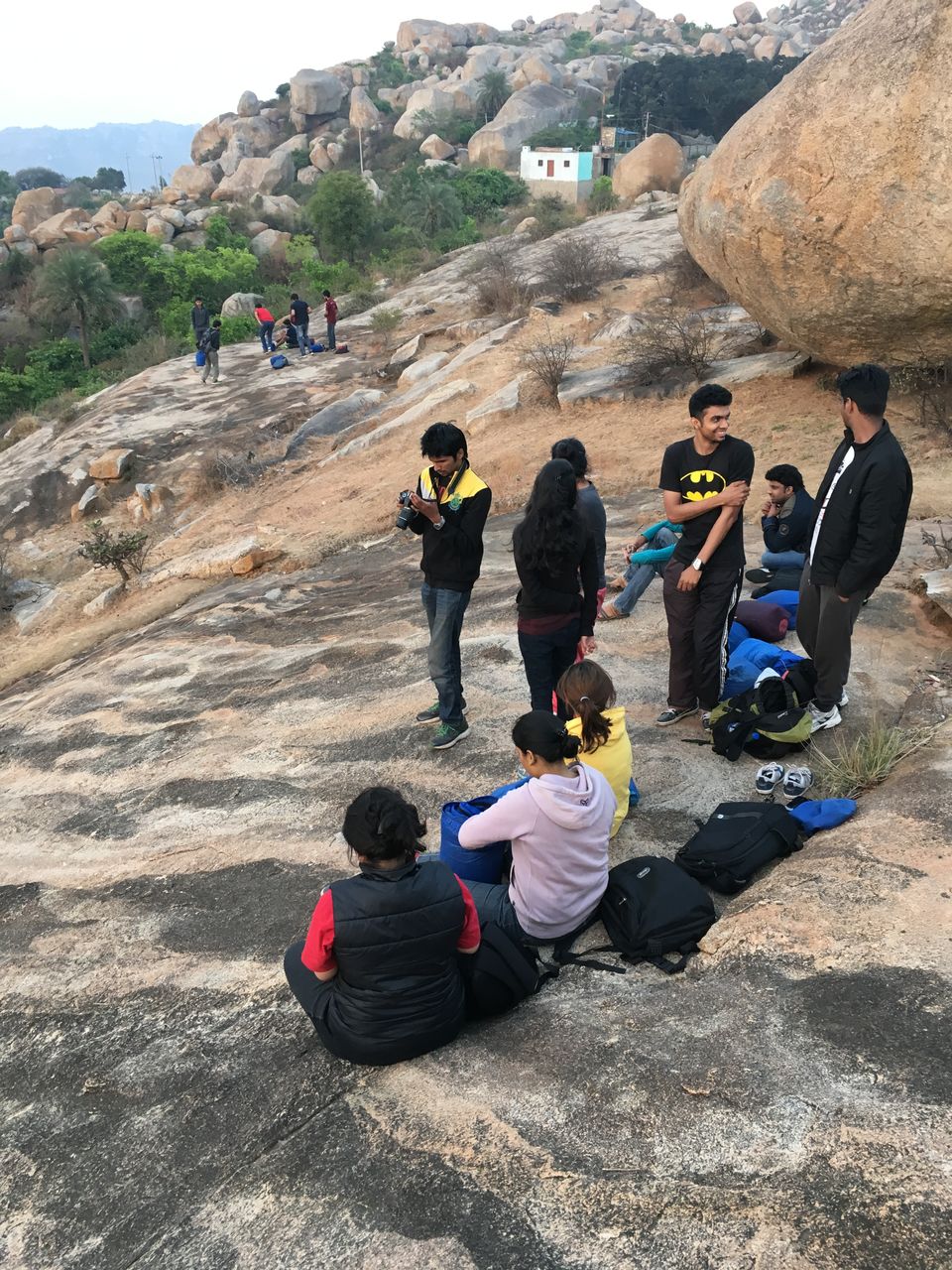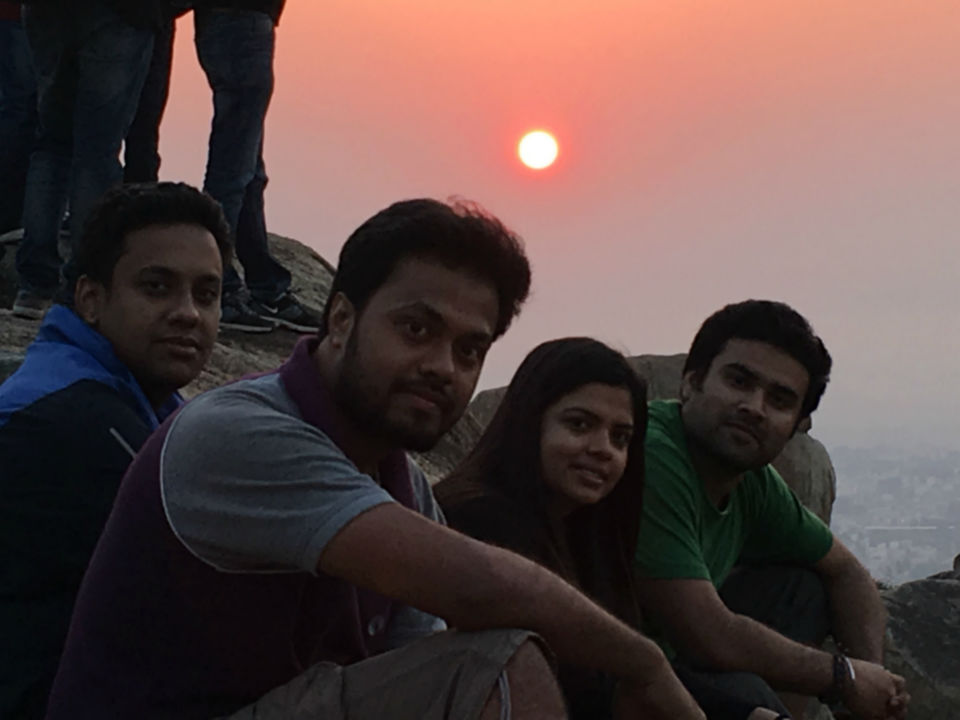 Bangalore, the IT hub of the country, and is the city for IT professionals. The best way to escape the pressure of work and to get refreshed is to have a short weekend break. With lots of adventurous club in Bangalore, you just need to have a mindset.
While having lunch with my colleagues, I shared the idea and the trip got planned. This was a night trek and cave exploration at Antaragange. Sixty kilometers from Bengaluru, Antaragange in Kollar is a massive field of volcanic boulders and rocks. These boulders, all heaped one on another creates a whole network of cave-like formations and tunnels that makes this a great place for cave exploration, light trekking, and camping.
We planned this trip with Bangalore Mountaineering Club (BMC). We bought the tickets, got things confirmed and got geared up for the short trip. After having dinner, we waited near Tin Factory, where we were supposed to get picked up by them.
We boarded the bus, a non ac one (you don't need an ac bus since the trip starts at around 10 pm and anyway it's Bangalore). There were other groups too and in total there were close to 36 people in two buses including the coordinators.
While going uphill, the roads were really narrow and the turns were very sharp. Our hearts almost stopped for a second whenever the bus took a U turn. It was exciting at the same time. The white huge boulders looked beautiful in the moonlit night. We reached the base around 12:30 at night.
Other than BMC, there was another group from Thrillophillia. So, they started the trek first, and we waited at the base for some time so that there could be a gap between the two groups. Every one of us collected our sleeping bags from the BMC coordinators. Then there was a quick round of instructions and introductions, where we figured out that it was almost the IT crowd. People started talking to each other and it felt like one big group.
We started the trek in the moonlit night. Though the trek was really easy, but we felt good and it was only getting interesting and exciting. After trekking for a kilometer or so through thick bushes, we reached at the cave. I must say, basic fitness is really required. The entry point at the cave was a tough one. To get into the cave, we had to slide down almost 6 feet and though it sounds simple, it actually wasn't. We had to keep our sleeping bags outside. One by one people started to enter the cave. The coordinators were extremely helpful and the way they directed was perfect. It was pitch dark inside and we continued to move further. I don't exactly remember but there were almost four to five places inside the cave which were really challenging. At one place the radius of the passage was 30 cm approx. and was an uneven one. And one had to slide down through it and then crawl to move ahead. At another place, one had to keep one leg on one rock stretch the other leg to reach another rock and balance and then carefully crawl through a small passage. I and my friends were just behind the instructor and while he was busy guiding others we took the lead and came out of the cave at a wrong place. All we could see were white huge boulders and rocks everywhere, shining brightly in the moon light. It looked beautiful. Finally, we all managed to complete the caving and took our sleeping bags and started heading towards the place where we were supposed to take rest till morning. It was almost 3 o' clock at night. As we started trekking uphill, there was an interesting point where there was just a foot hold space. So we were supposed to rest flat on the boulder and move sideways to cross that place. There was a coordinator for safety purpose but that was little scary. We kept on moving forward and finally reached a flattened surface on the top of a hillock. We sat there and the scenic beauty was something that cannot be expressed in words. It's something that only a person can feel. We kept on talking and clicked pics till 6 in the morning.
At sunrise, though we couldn't see a clear sunrise but the scenery was absolutely stunning. We sat there for about an hour. The coordinators then asked every one of us to assemble and to pack our stuff. We left around 7 in the morning and walked back towards the bus. The sun was shining brightly and we could see the rays falling on those white boulders making it look artistic. We halted at a place for breakfast and got freshened up too. Then we headed back towards the city and were dropped off at the same location from where they picked us.
Bangalore Mountaineering club has been conducting these kind of activities since many years and they are really fun people. This was my first trip with them and I loved it a lot. I have heard a lot about Thirllophilia but haven't done any trip with them but I believe they would be equally good too.
Few points that I would like to mention is:
These kind of trips are really safe. The coordinators make sure of this thing first. Having said that, people need to take care of themselves and shouldn't get isolated from the group.
You can do the trip alone also. If you are someone who loves adventures and do not have friends to accompany, never mind. When I did the trip, there were few single people in the group and then they became friends with others during the trek.
Rest all the details are provided by the clubs in their website. Please follow it and you will have an awesome fun time.