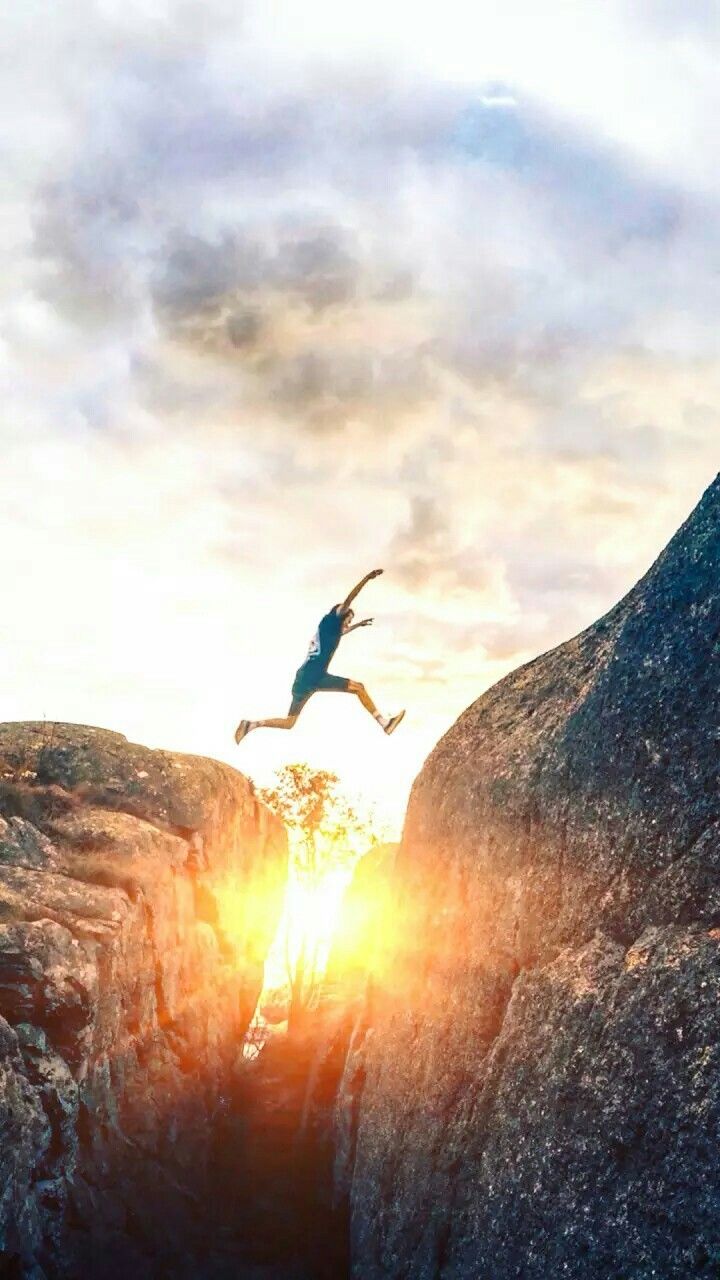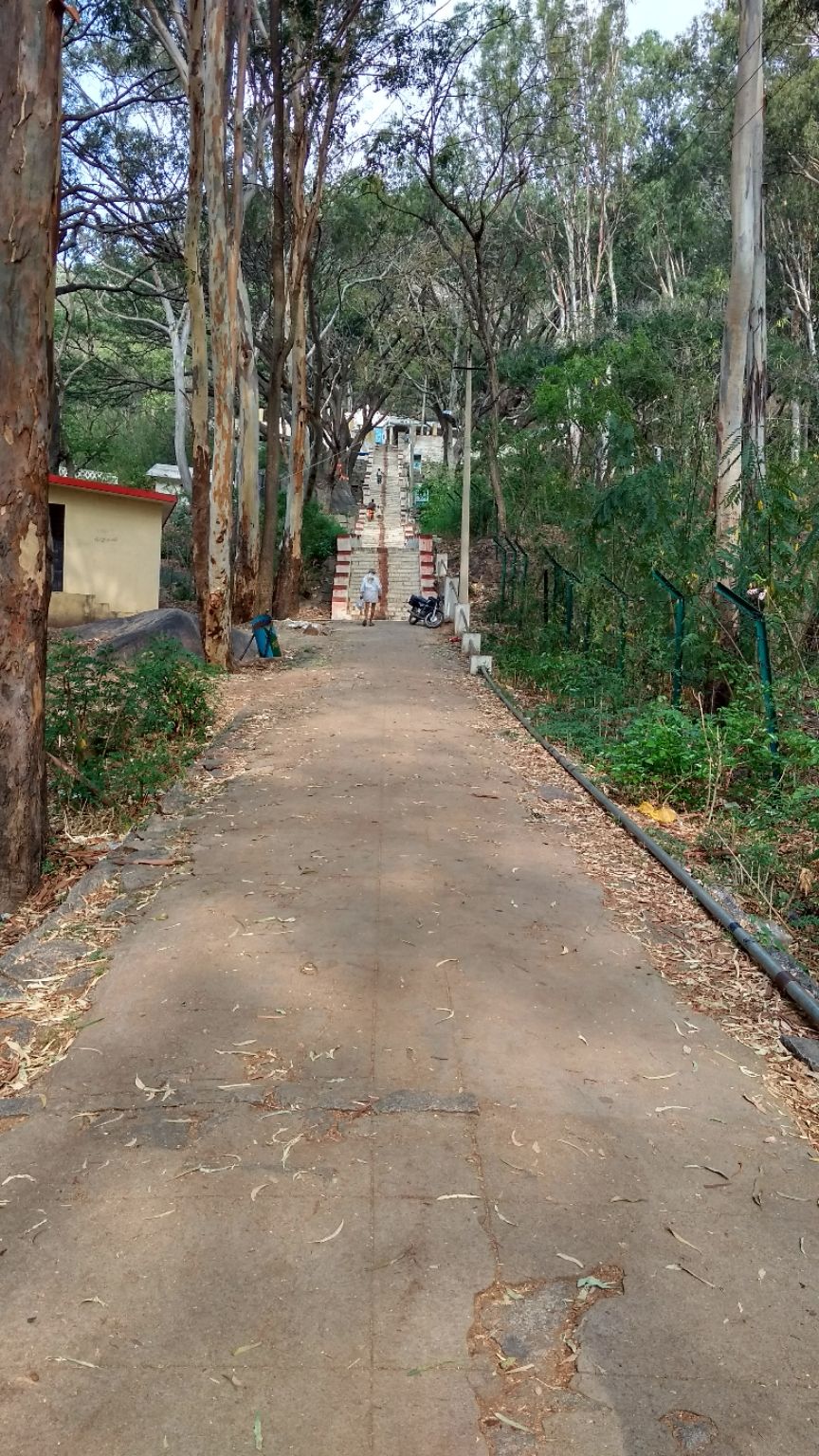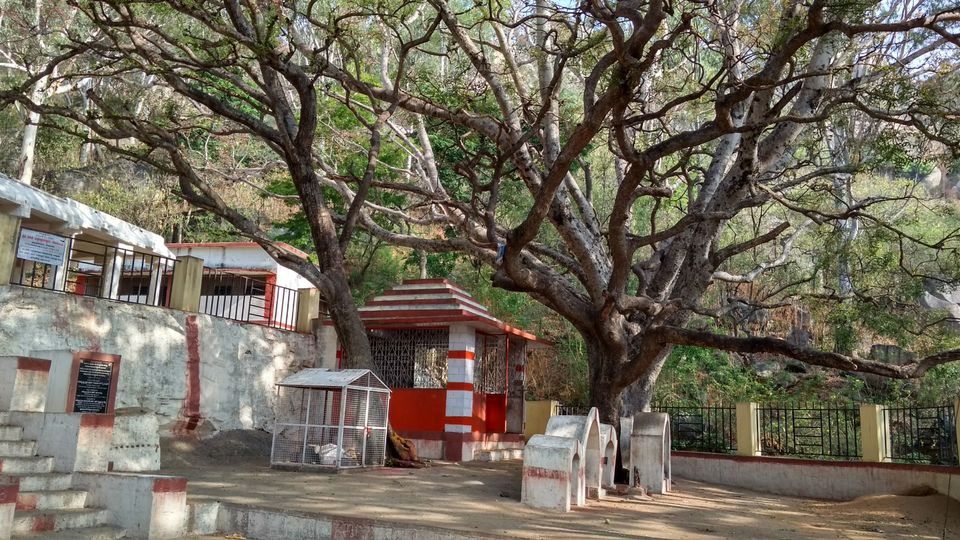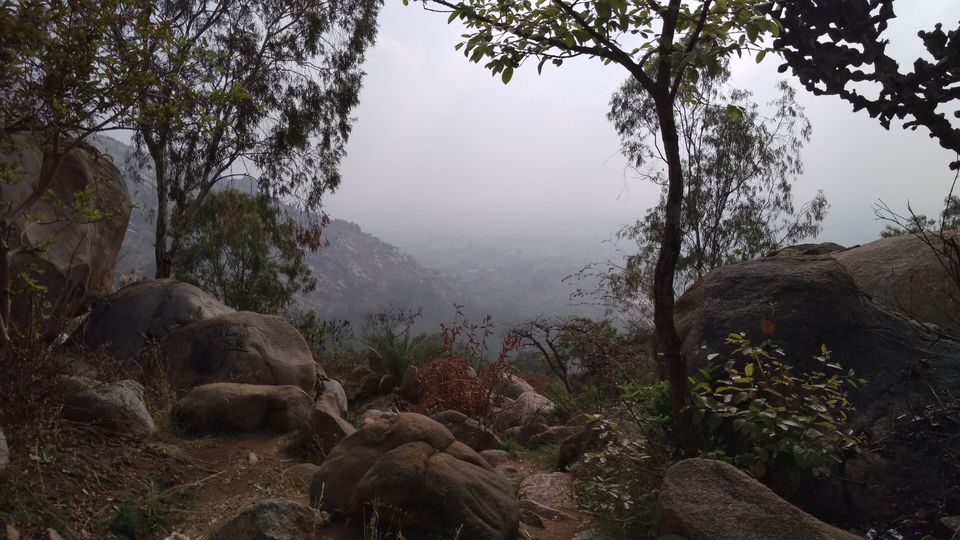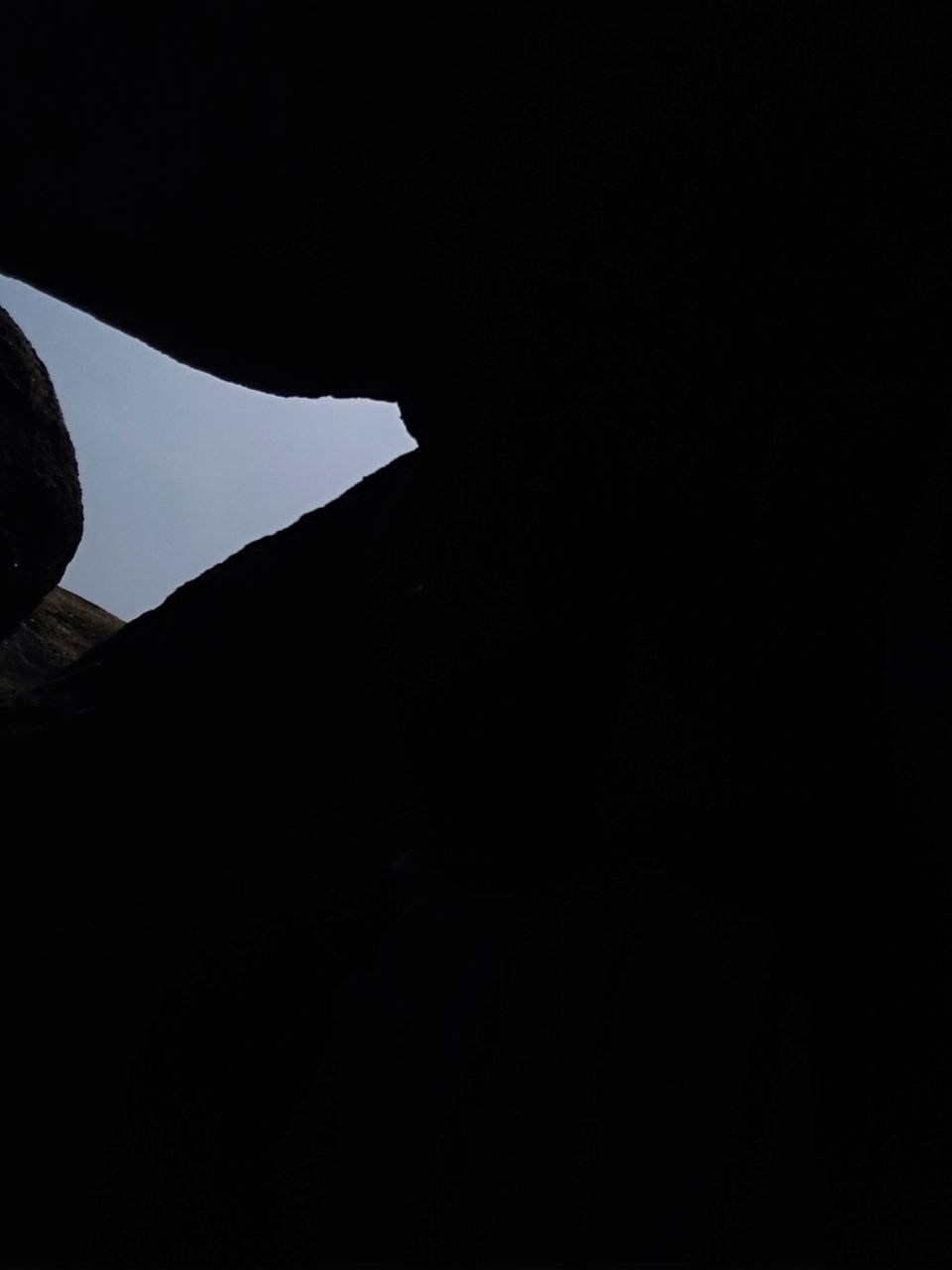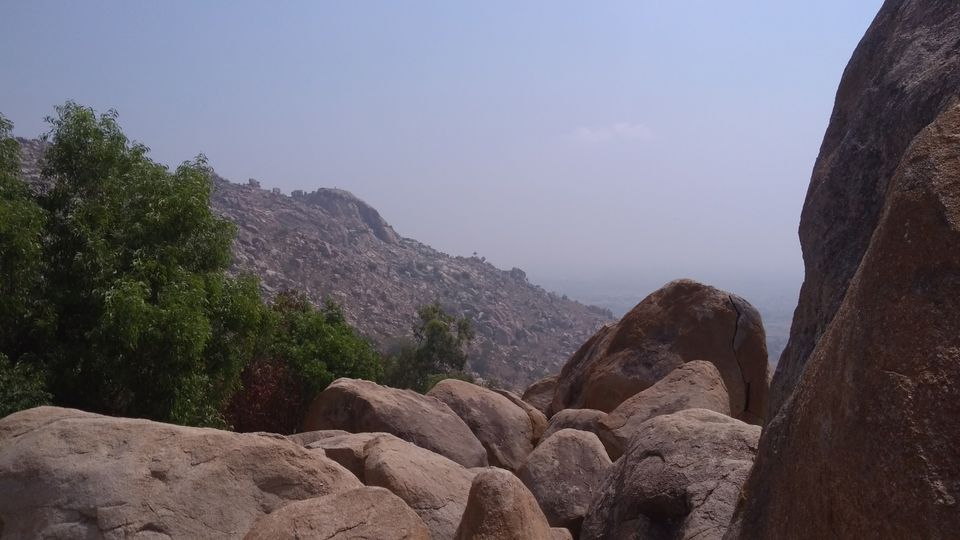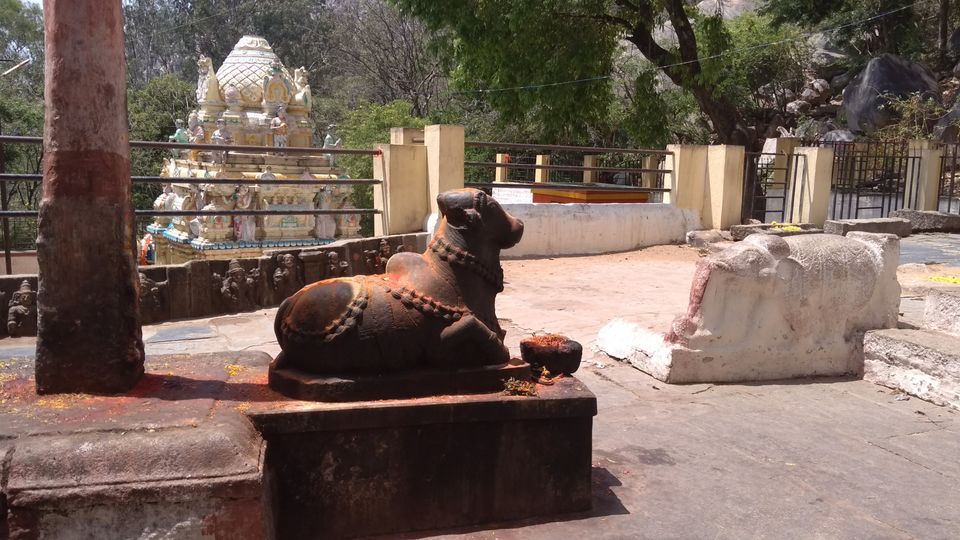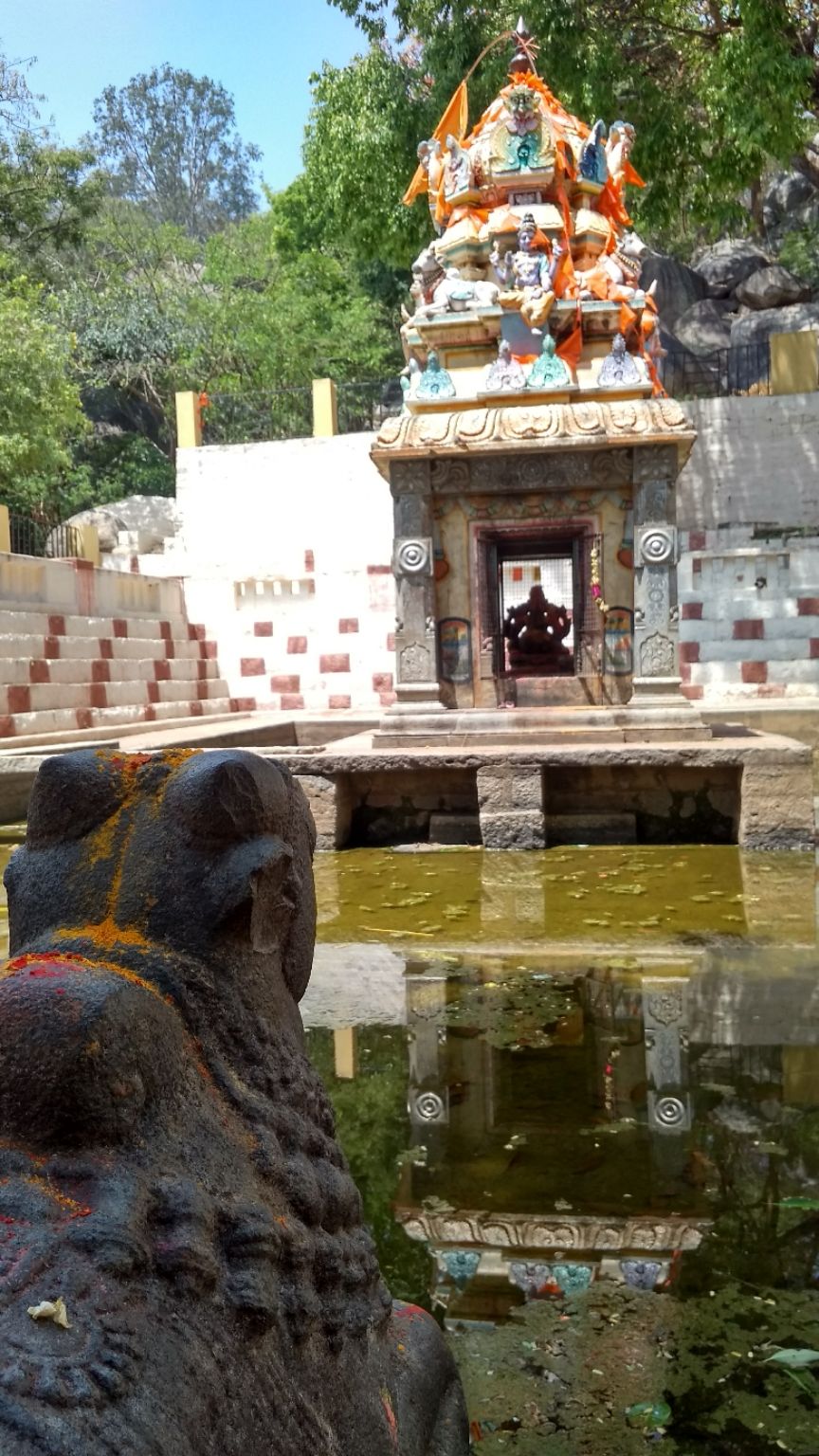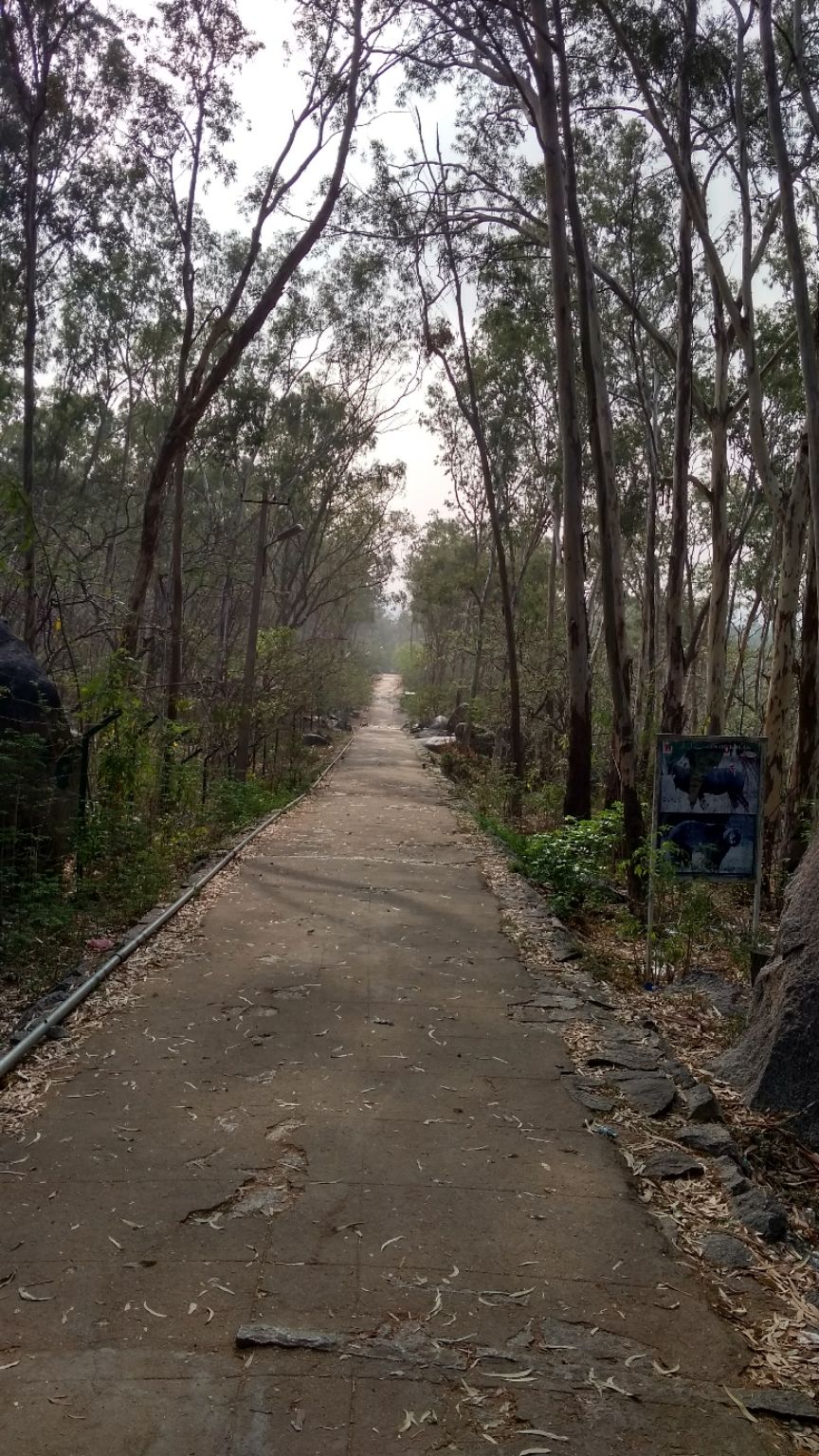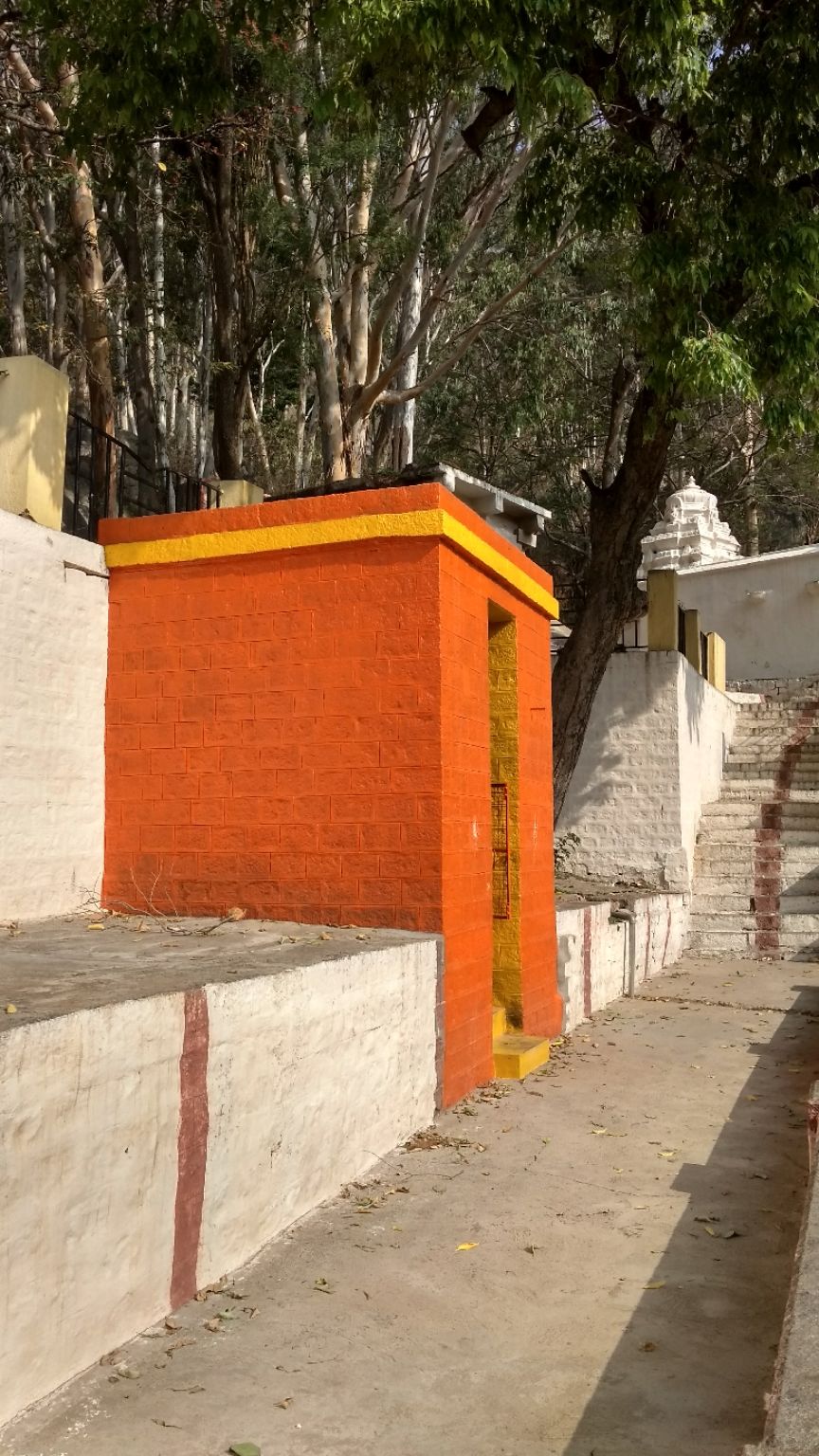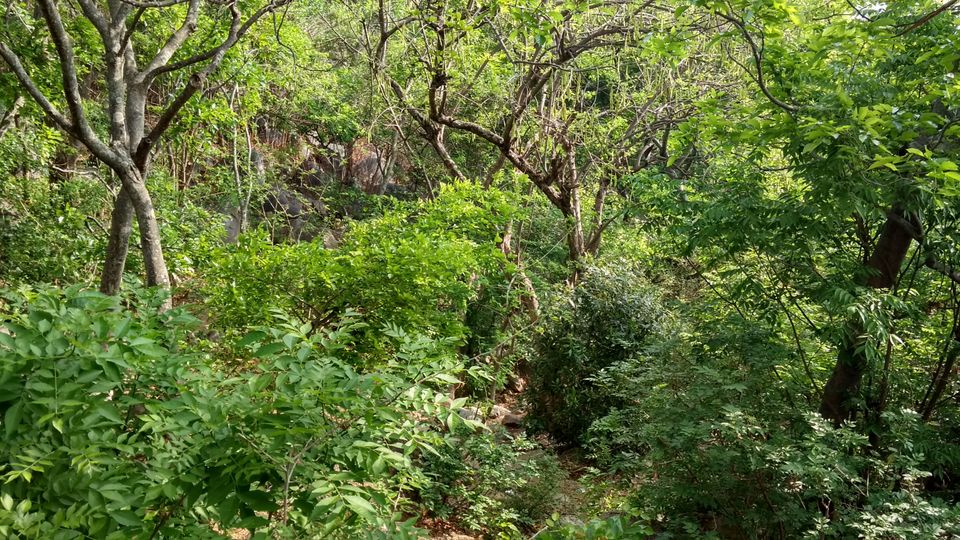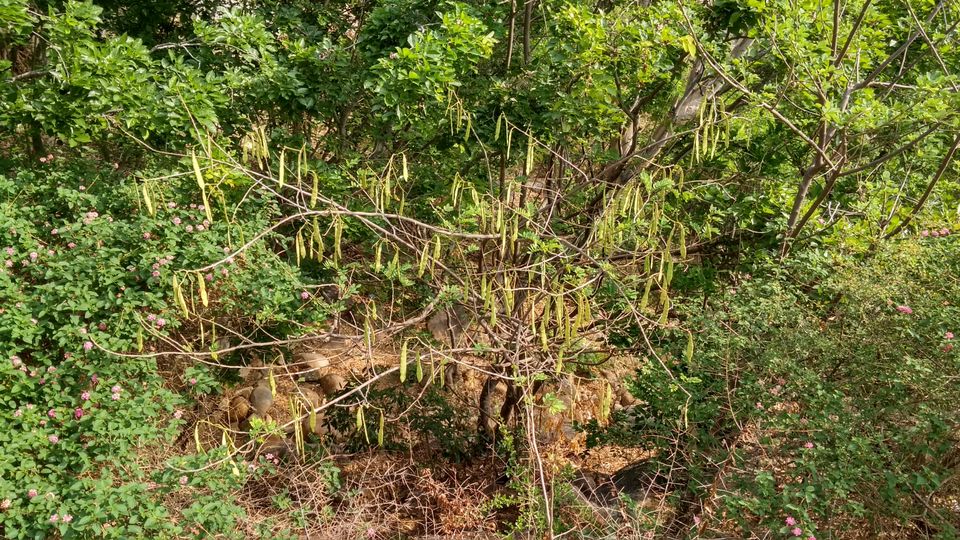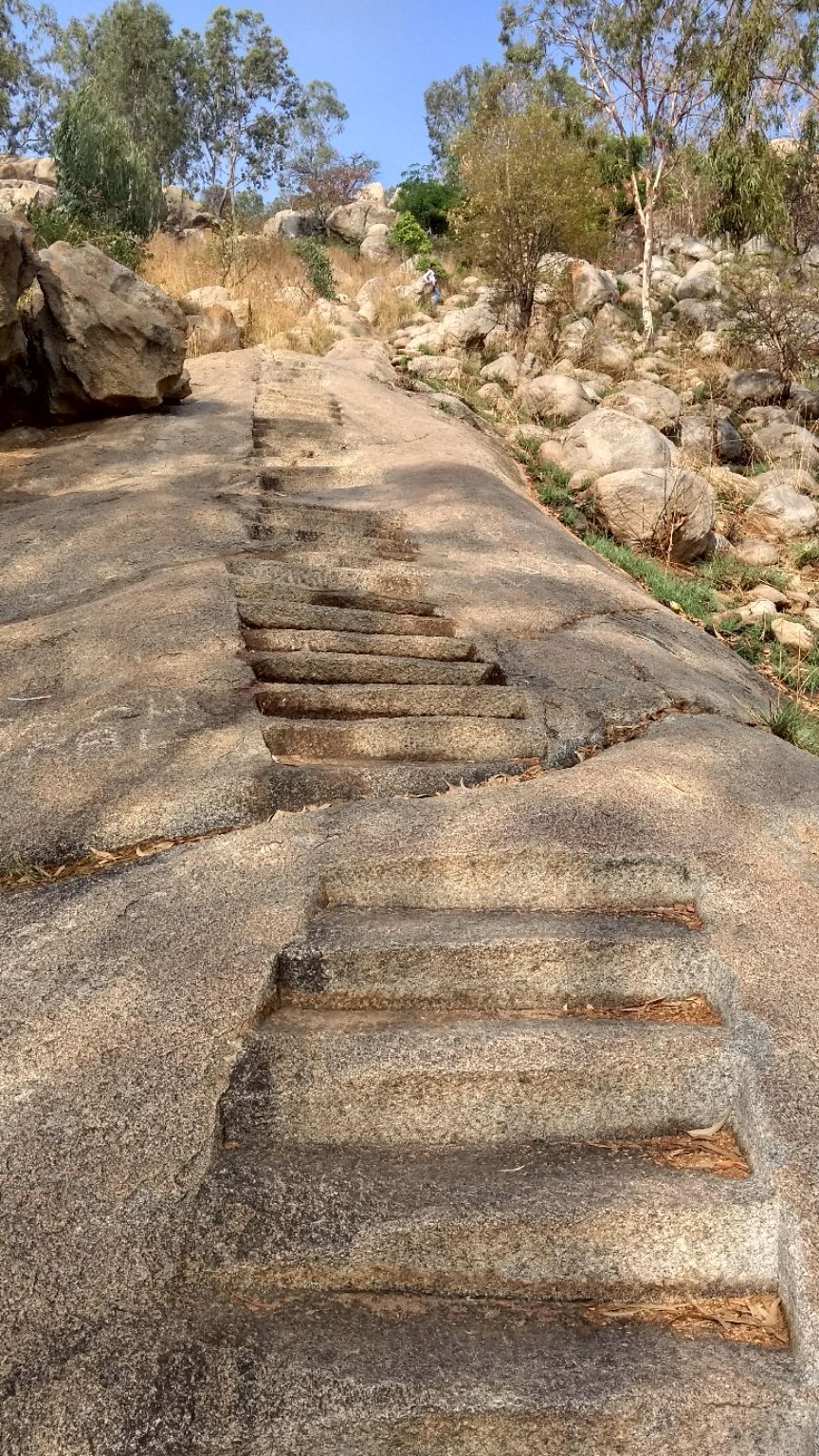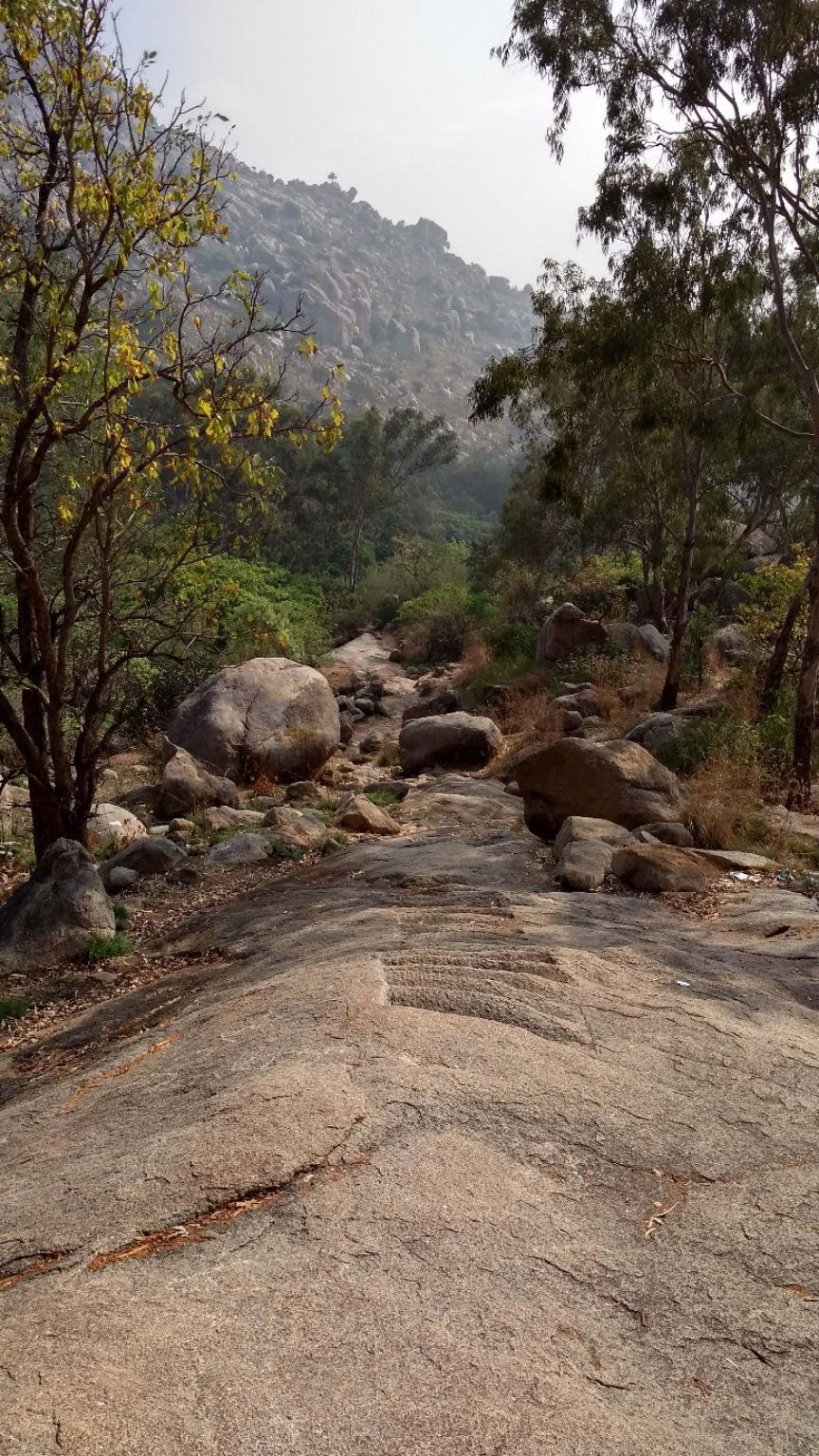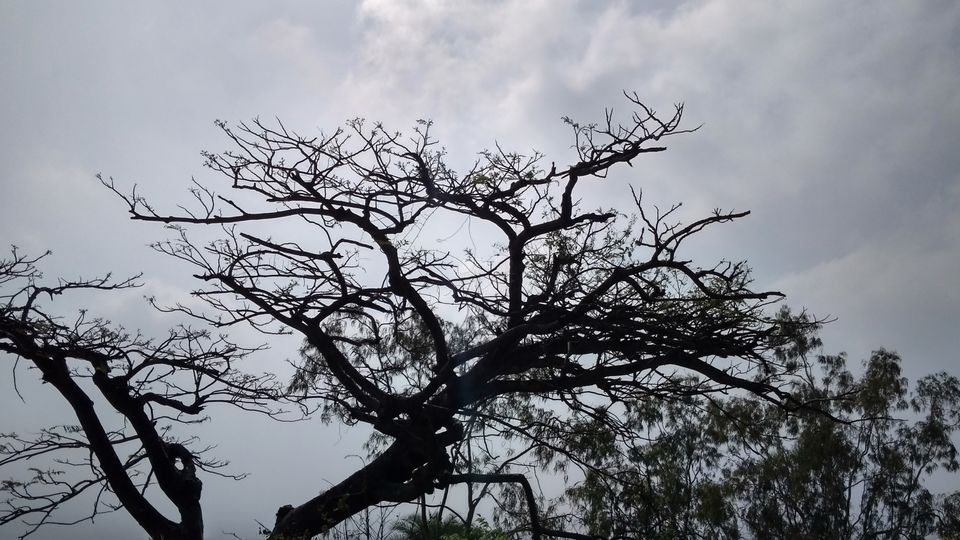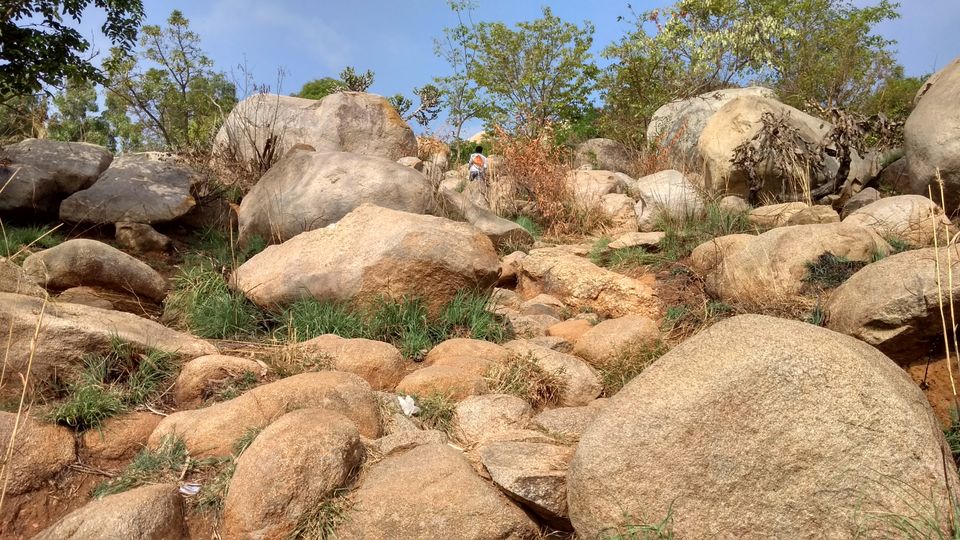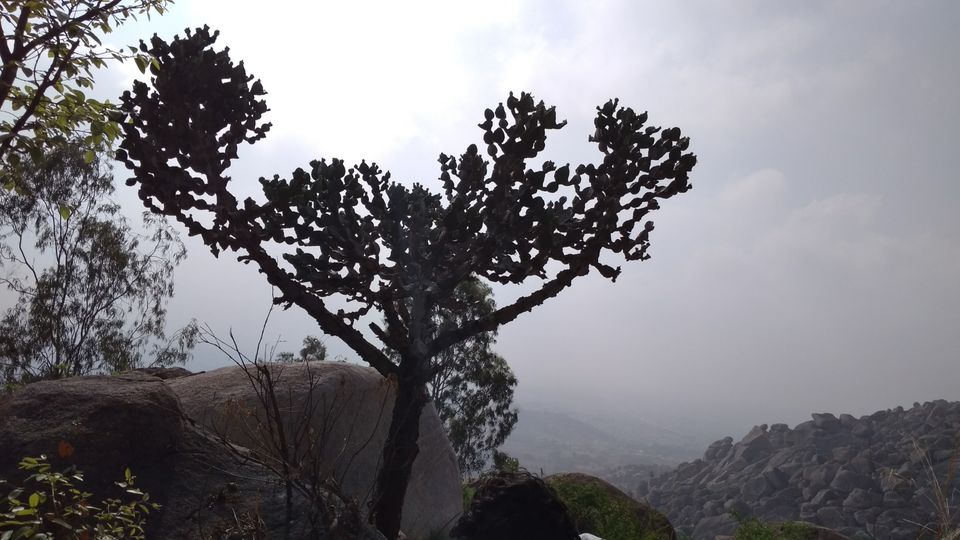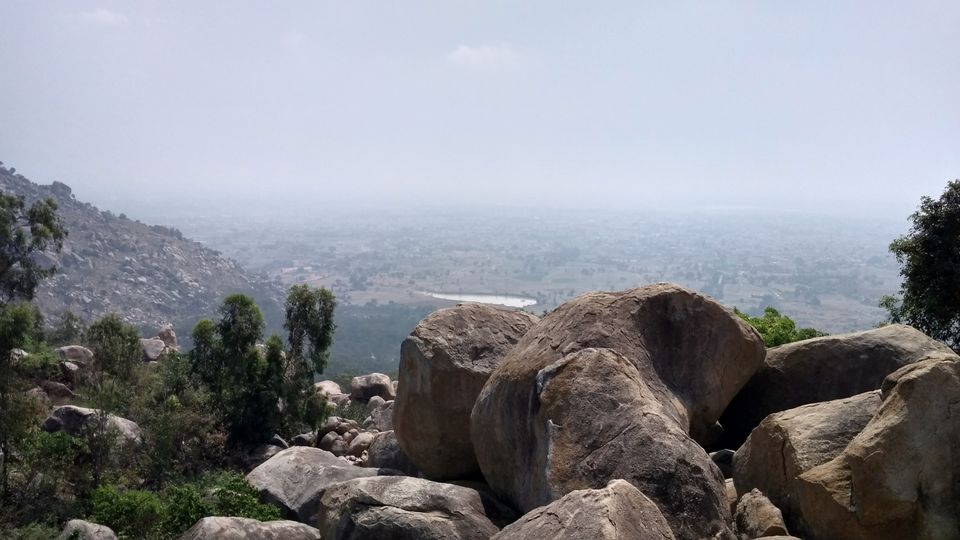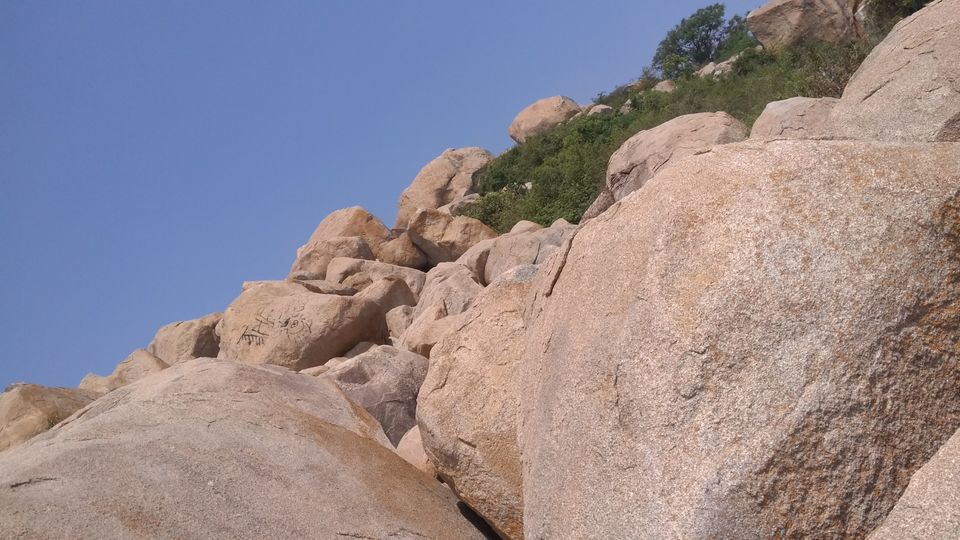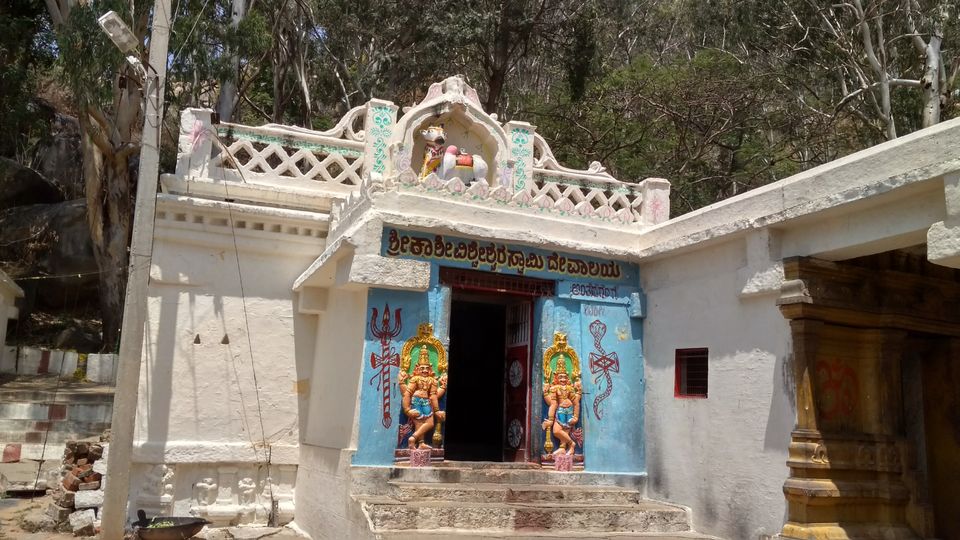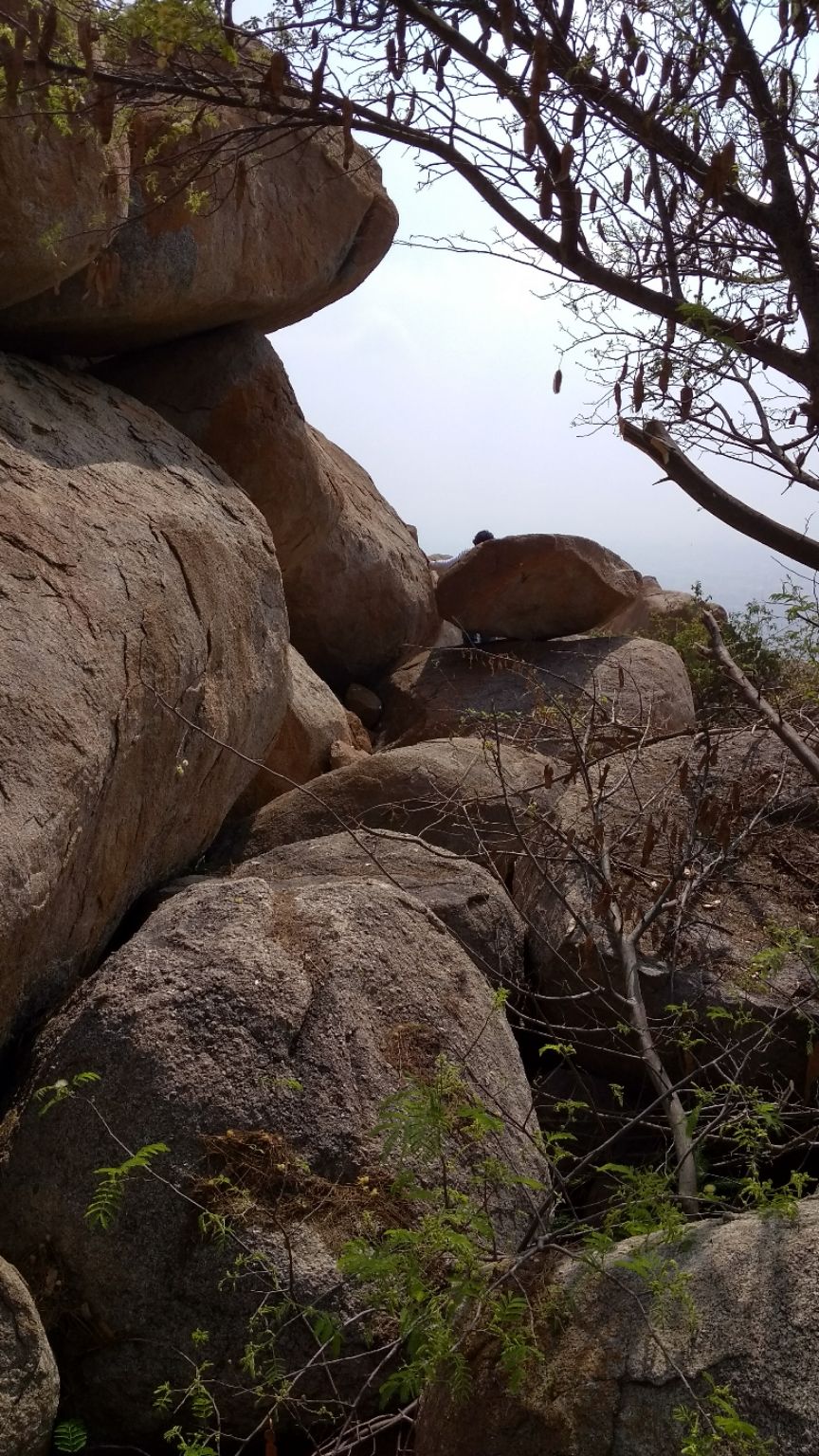 Travel, Trek and explore caves at Antaragange
As the moon was slipping into it's den and the sun deciding to jump out to the sky my alarm went off. I woke up and instead of cursing the night for going by so fast which I usually do I got up and switched of the alarm and went to freshen up as we had decided to take a quick getaway to antaragange which was about 75 kilometres away from bangalore. I woke my cousin up and after packing some snakes and a water bottle we were ready to start our quick road trip on Apache. As the summer heat had already started showing up in bangalore we decided not to carry the burden of jackets or sweaters and left them at home. But as we started to move along it was getting cold and were shivering if we crossed above 50kmph. I had selected bike option in Google maps for navigation and after few hiccups through closed roads and muddy shortcuts decided to change the option to car to stick to the roadways.
We went through few villages for about 15 kilometres before getting on to the highway of k.r. Puram towards hosakote. Even though it was around 7 am it was still cold and clouds hanging well below the sun obstructing it's rays on to the earth acting like a ozone layer which was not necessary for us at that time. As we were crossing miles after a miles we saw a crowd gathered on the other side of the highway. As I slowed the bike my eyes fell on a body lying on the ground without any movement. A women was crying heavily and the screams were very loud and painful to hear. We felt and talked how in just a split second the whole life can change and everything freezes when something like that happens to us or someone nearer to us. We saw an ambulance coming and we went past to continue our journey hoping that he would survive.
We decided to take a break for tea and had rusk and tea in a bakery near tollgate. After throwing a couple of orbits into out mouths we cruzed past bikes and cars as the sun was finally showing its mercy on us. As the roads were wide and empty I thought it was my time to break my speed record and changed gears and increased acceleration and touched above 100kmph in no time. It was awesome feeling when I crossed my track record of 105kmph and maintained my speed for sometime. I was in total control and there was no confusion as to how to ride and continued the journey towards our destination. I slowed the speed when there were crossings and traffic. Then decided to maintain moderate speed as we were in no hurry and would before our expected time.
The weather was immensely enjoyable with the clouds covering the mountains and sun peeking through giving us warmth and sunshine. We crossed few lakes, bridges and hills as we came nearer to our destination. We stopped at a place where we had to take diversion from highway and decided to have our breakfast as we didn't knew whether there would be anything available near the destination. We had idli and vada and left with full tummies and took left towards the destination. After passing through a village and green crops and taking few curves we arrived to a point where it looked like we were in a forest. We parked our vehicle and started taking stairs which take us to the temple on the hill.
A lush green forest on both sides and sounds of monkeys and different kinds of birds, beautiful butterflies flying in front of us and squirrels roaming on the trees. It was a sight and much required to feel calm and fresh in this modern advanced world. We walked till the temple and decided to go to trek and then visit the temple and went past the temple climbing few more stairs and off we were on to a hill crossing rocks and boulders. After walking a trail for about nearly a kilometre we took a break and the view of a lake and the village was awesome from top.
After taking a bit rest we took off again and reached top of the hill. The trail follows all the way from temple to the top of the hill and then back down to the village on the other side. After reaching the top we heard sounds made by peacock and after walking some distance we saw around 6-8 peacocks enjoying their time in the shadows of trees and roaming around. At the top there was a bit of land clear without any rocks or trees which was a perfect place to pitch a camp and stay overnight amidst the nature. After exploring the place for a bit we decided to find the cave entrance and explore caves and find the water caves where water flows all the time. There were no guides around at that time so we went on our own towards big boulders and started climbing looking out for an entrance. We jumped from one boulder to other and made way to other boulders carefully which were not flat. We enjoyed the cave exploration and looked out for smallest of entries below the caves but we couldn't find any entry which seemed penetrable and used.
We climbed to the top boulders to lookout from above if we could find any trail into caves but went in vain. Even though we couldn't get below the boulders it was fun and adventurous climbing the rocks and trying out different options without going through a fixed trail to explore the caves. There were some times where boulders were smooth and slippery and we had to go past them to lookout for our destination. We tried our best to find the destination but as they say "it's not the destination but the journey towards the destination that matters" and it was clear to us how much we were enjoying the journey towards an unknown destination and we weren't concerned about finding the destination.
After a lot of climbing and looking through boulders we decided to use Google maps to find way into the water cave. We followed the maps and found a trail which took us towards other set of boulders nearby and tried to get into caves but after crossing few boulders and going into the cave we would be stopped by a dead end where there was no way to go past. We tried few times going back and forth trying our best to find the water below the caves but we couldn't. We looked out if there was any other person but there were none. After enjoying our time on the hill and climbing boulders for about 2 to 3 hours we decided to give up and started going down from the other way.
After walking down looking at the view from top and greenery around and slipping few times on the smooth rocks we reached the temple. As we were relaxing under a tree we talked to one of the visitor and after some time he told us about a mystery which was there is a water flow continuously from a hole which doesn't stop at any time and the water is delicious and clean. He advised us to drink the water and we obliged and filled the water bottle. Water looked clean and delicious as he said. People believe that they get the ganges water from Kasi to the temple from the caves but nobody knew the source of the water flow. We went ahead and visited the temple and sat outside for sometime enquiring about the place with few people. We asked when will the temple be busy and what festivals are celebrated grandly in the temple. We decided to leave as we had planned to reach back to our place by afternoon. We fueled up the Apache and went our way back to where we came from after having a quick nice road trip with trekking and cave exploration.
Around a threshold of less than 100 Kms having already visited Nandi hills, Avalabetta, shivaganga etc this was the best we could have expected as it was less commercialised and was natural without many modifications. Do visit the place if you are raring to go on a quick ride for a day or even half a day and start early to early the early morning breeze and empty highways.
Notes :
There is only one store near the base where you can get cool drinks and other basic items so it would be better if you finish your breakfast in the restaurant's available on the highway before taking a diversion to enter the village.
No problem of parking as there will be a ticket collector who will be looking after the vehicles for a nominal price.
Do lookout for a guide i.e., children or guy who may be available near the parking if you really want to get to water caves as it very tricky and difficult to find on your own.
Be careful and have adventure while walking and crossing on boulders.
Checkout bookmyshow or any adventure website if you want to camp on the hill and spend a night.
Better to reach early morning before 6:00 if you want to have a cool trek and pleasant atmosphere. .