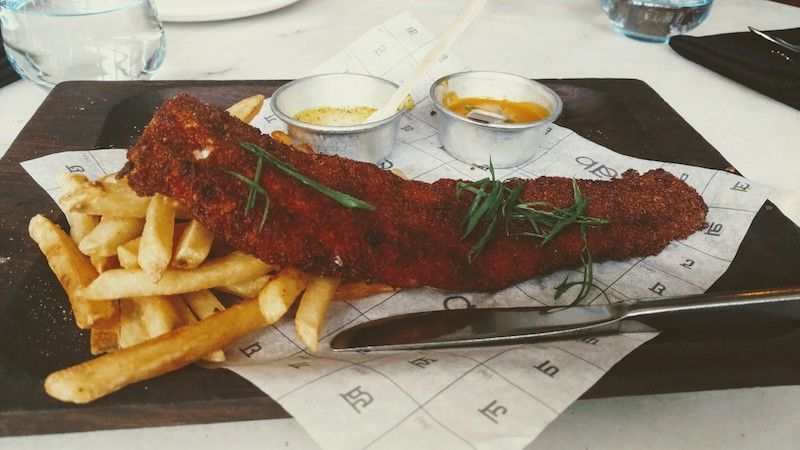 This restaurant caught our eye as one of the winners in the Times Food and Nightlife Awards – 2018 in the best North Indian (Casual) cuisine category. Located in Indranagar, Bengaluru, the high boundary walls outside don't reveal much, only spikes the curiosity about this award winning place.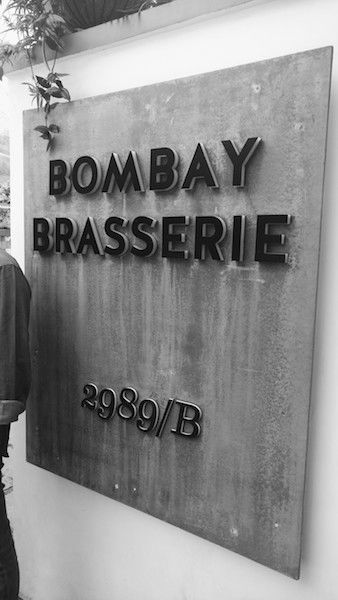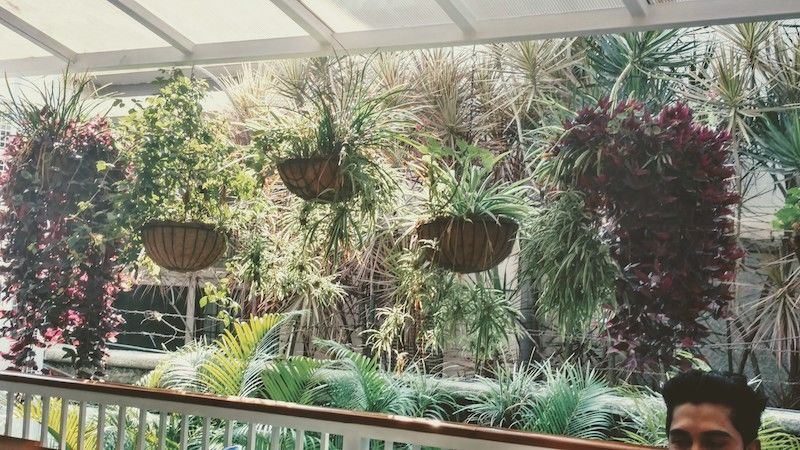 Step inside and the place is buzzing with chatter. We were seated at a round white marble top table next to a chest of drawers in bright turquoise. The place radiated a cheerful ambience. The service was prompt and the menu was a treat to read with the colourful sketches, stories and details of the ingredients in the dishes. We were smiling, as we read the menu soaking in the tantalising words of what the dishes promised.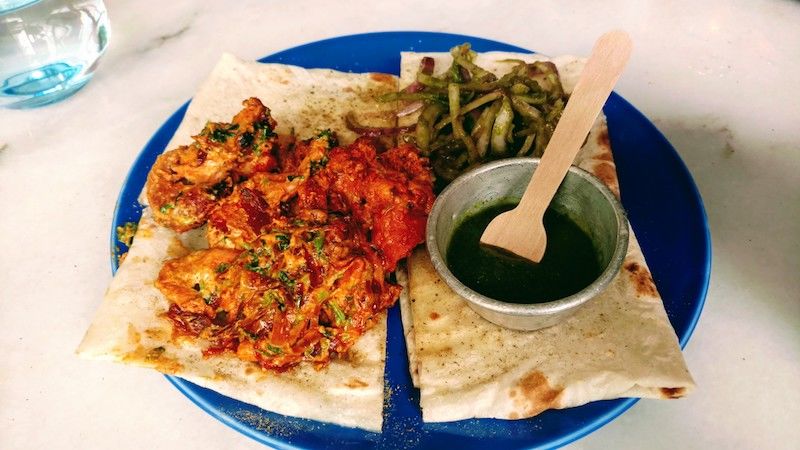 The names of the dishes began with the name of the place of it's association and this added an extra dose of nostalgia, like serving an old favourite with a modern twist. We tried the Calcutta Club Fish Fry, was good and seemed very popular, as the waiters were seen carrying several plates to various tables. Here are the other dishes we tried – the Old Delhi Murg Boti with Butter Romali, Bombay Dabba Gosht with Roomali roti, Coast – to – Coast Chicken with Mixed Seed Roti. Not to forget the refreshing Cochin Kulluki Sherbet and the Caipiroska.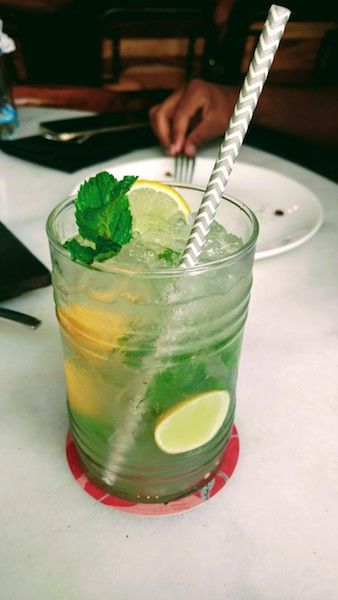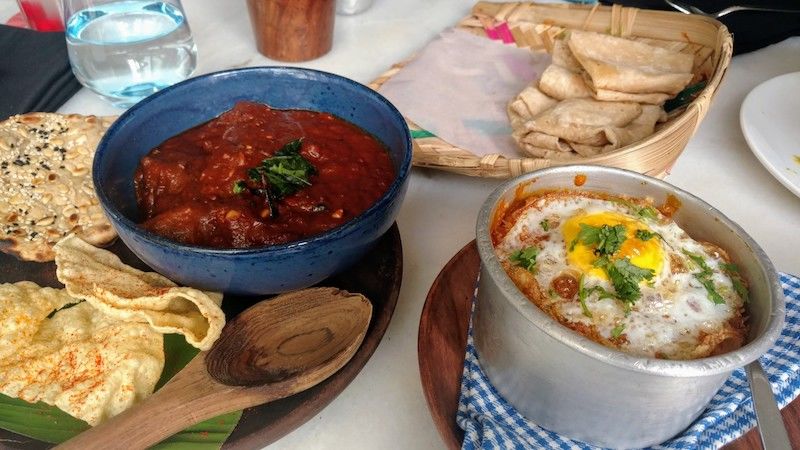 Giving in to curiosity, we also tried The Charminar Chai, which was served with two rusks in a turquoise box and I love dipping biscuits and rusks in my tea !!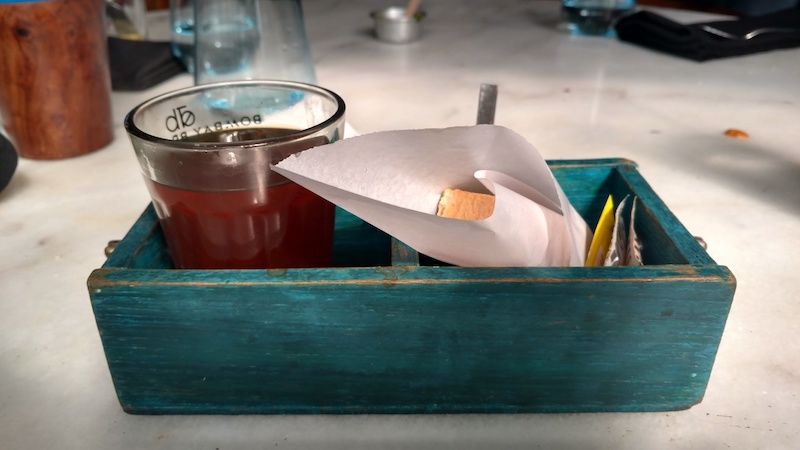 Good place, delicious food and we left happily on a note to come back again soon !!
Happy dining,
Anju