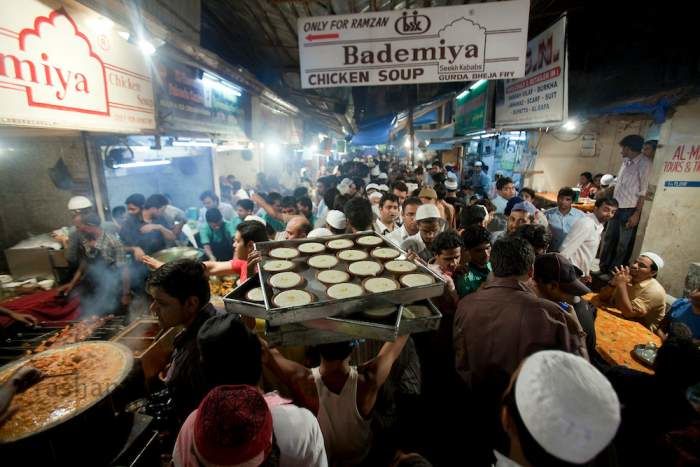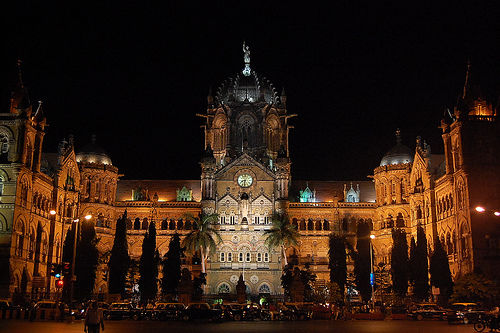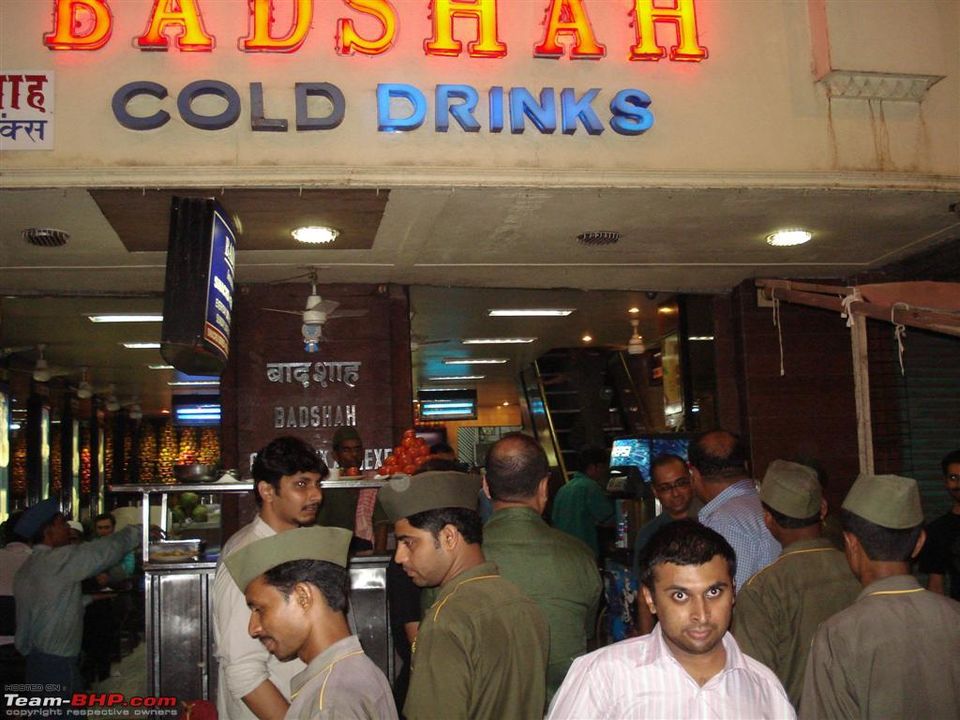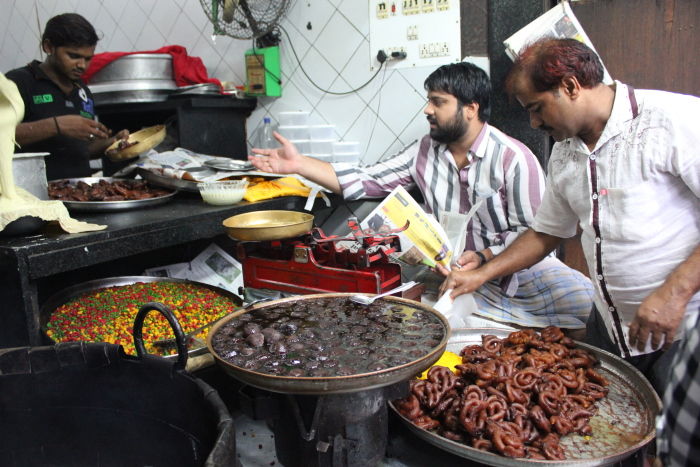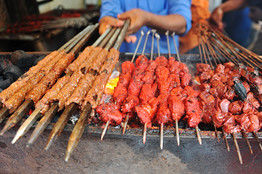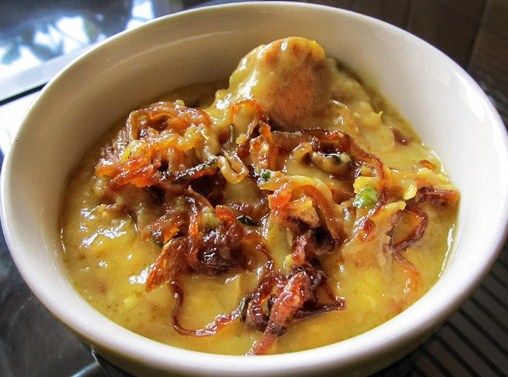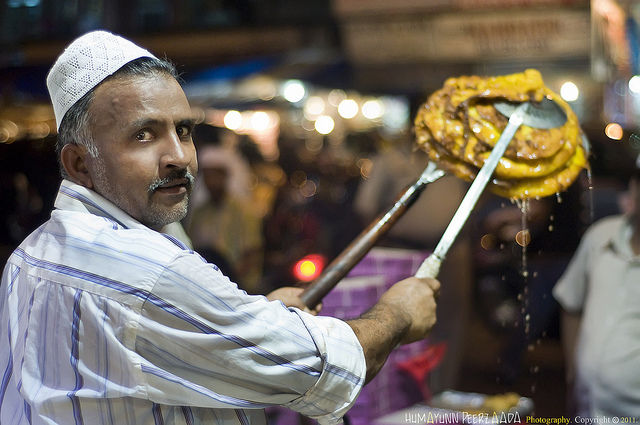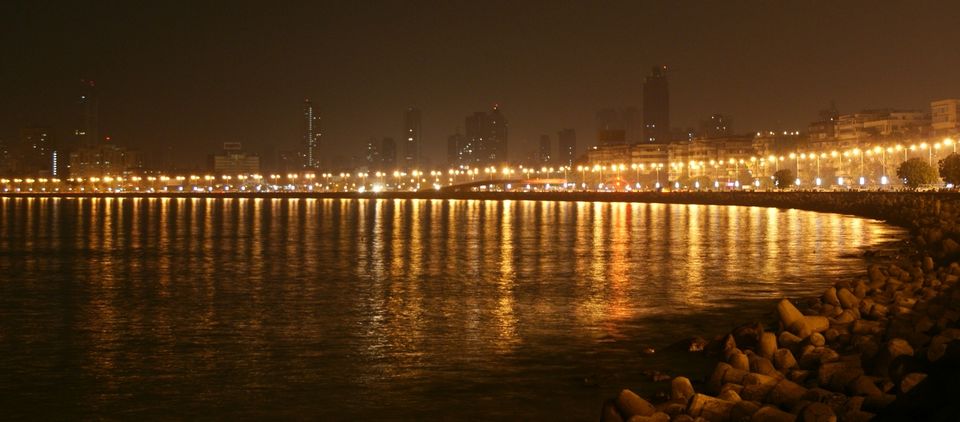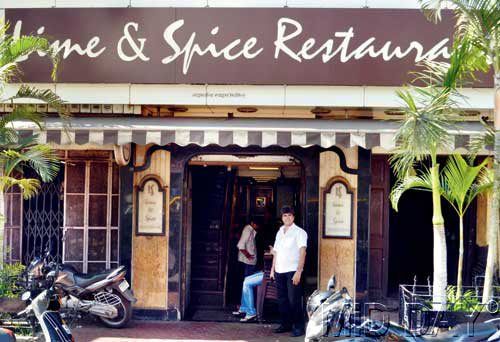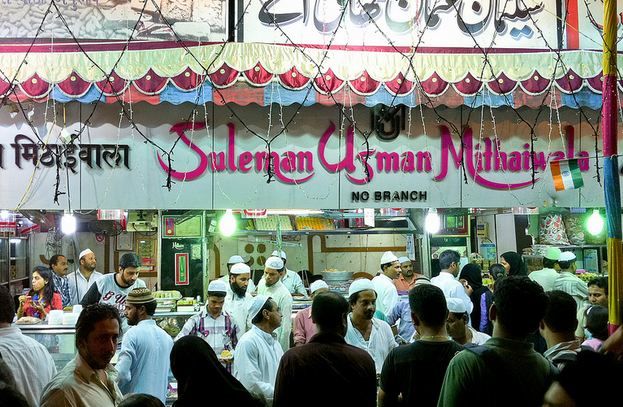 Ramadan also translated as Ramzan is the ninth month of the Islamic calendar and is observed by Muslims worldwide as a month of fasting to commemorate the first revelation of the Quran to Muhammad according to Islamic belief. This annual observance is regarded as one of the Five Pillars of Islam. The month lasts 29–30 days based on the visual sightings of the crescent moon, according to numerous biographical accounts compiled in the hadiths.
"Lets go for Sehri of 15th Roza" I messaged everyone in our WhatsApp group, fortunately after few critical statements I got an affirmative response from everyone and started planning the night trip to Mohammed Ali Road. After breaking the 14th fast everyone of us assembled at Marine Drive, to reach Marine Drive which is also known as "Queen's Necklace" the easiest way is to take a cab from CST Railway Station.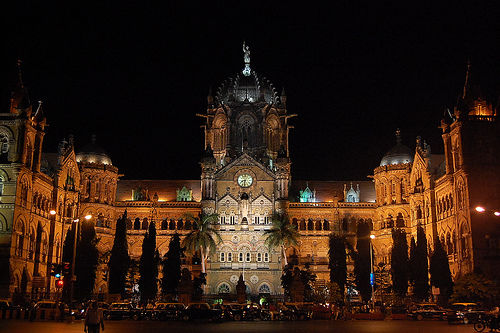 We took a cab from CST to Marine Drive which fared around Rs. 35. We reached Marine Drive in 10 minutes (Without traffic) and sat down there from 10PM to 12AM sipping some hot chai, coffee from the local vendor and eating chana chat.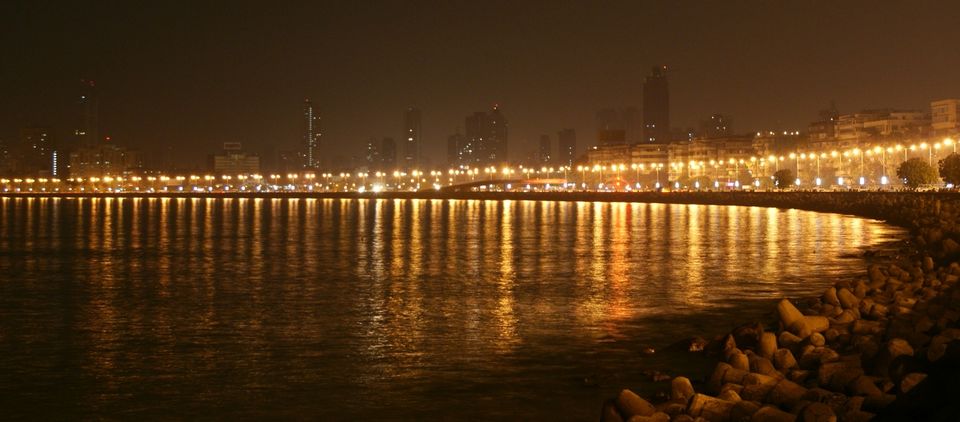 Its been more than 3 days the rain was off I knew this the perfect time to visit all lanes of Mohammed Ali Road and fulfil my cravings for special Ramadan food items. So here we start
We took 2 cabs from Marine Drive and entered the lanes of Minara Masjid (from behind). I could smell it from far the sweet, tangy and spicy smell of Zabaan Soup (Goat's Tongue) & Chicken Soup @ Bade Miyaan (there's one located behind Taj Hotel round the year but this place is only Ramadan Edition).
We ordered 2 Zabaan Soup and 2 Chicken Soup along with some Bheja Fry, Tilli Fry, Kaleji Fry, Chicken Salli Boti with different masala's and breads.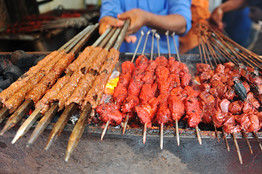 There was pin drop silence on the table everyone was so busy in eating and sweating that no one could waste their time raising there eye brows and bother to look anywhere. For all these dishes we paid around Rs. 1600 all inclusive. We had to move on people were waiting behind us for their turn and some other delicacy was awaiting us at another counter.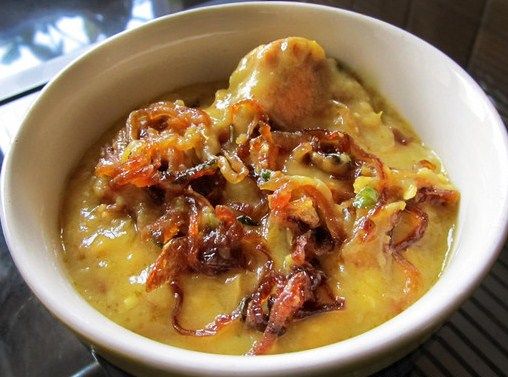 Our next stop was to the famous Khichda (Haleem) wala. As there was no place to sit and we couldn't waste our time so we ordered and ate it by taking the bowls in our hand. It was yummy and creamy I could have definitely consumed another one but I wanted to leave out some space for other delicacies. We paid Rs. 50 per bowl.
After we had so many spicy things all at one go I recommended taking a break and eat some sweets in between so that we could have a settled palate for our tongue.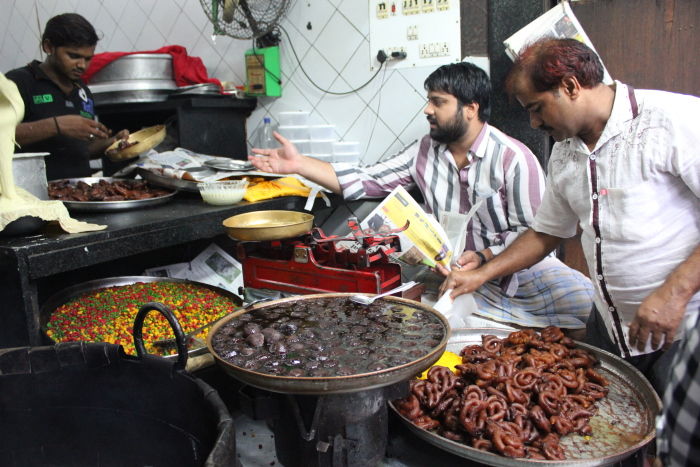 Our next stop was at Burhanpur Mawa Jalebi. Uff I really couldn't resist the sweet smell of it and ate hot jalebi's which literally burned my tongue for a minute. "I need to be careful and strong I need to eat more" I said to myself. We paid Rs. 100 for 1/2 kg. Half of our group was already tired with heavy stomach but I knew that they would definitely make some more space for sweets from Suleman Usman Mithaiwala.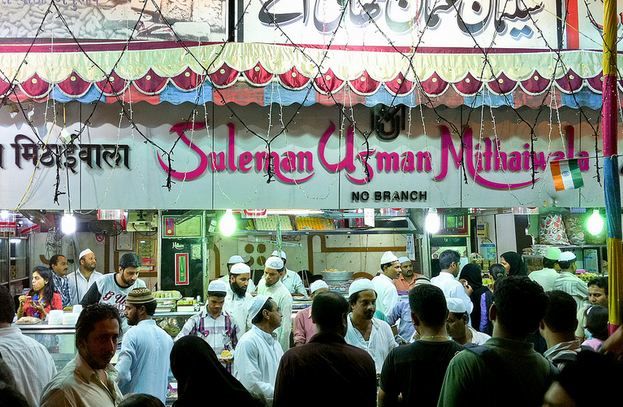 We ordered some Malpua, Rasmalai, Barfi, Aflatoon etc. My friends loved so much that I had to get each one of them Anjir Halwa as takeaway. We barely paid Rs. 1800 for everything.
And I swear to god we didn't had any more space to gulp down anything so we sat down at Gulshan - E - Iran for some hot Irani chai. We took some break and continuously spoke for an hour how tasty and yummy the food was and so affordable. As I looked at my watch it was 2.45 am there was more than 1-1/2 hour for 15th Roza to start so I asked everyone to walk till Shalimar. After 30 minutes when we walked and reached Shalimar hotel few of them still had some space left but obvious including me.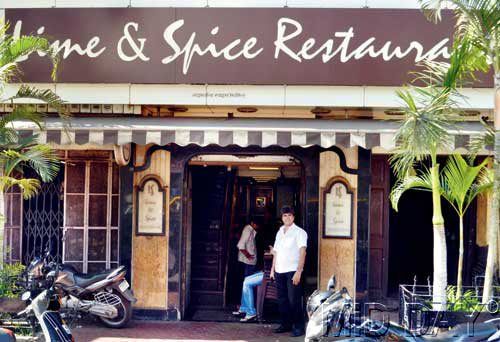 Opposite to Shalimar Hotel there's this Lime and Spice Restaurant which is my all time favourite for eating Chicken Dragon and Kulcha Roti. I could read few eyes which were grumpy and few still wanted to conquer the last destination. So I convinced everyone and we entered Lime and Spice. To my surprise it was not that crowded which means that we can relax as much as we want till Sehri and get our food fast on the table after we order.
We ordered for 2 Chicken Dragon and Kulcha Roti with Chicken Kepsa rice to top up with some Thumsup. As usual everyone was just amazed by my choice of food. We paid around Rs. 1600 bill all inclusive.
Finally we came down from the restaurant and standing at pan shop while ordering Calcutta Meetha Paan and Calcutta Sada Pan we laughed how we ate like we have been hungry for many years.
This one night trip to the lane of exquisite delicacies came to end we took cabs straight to CST railway station and boarded for home.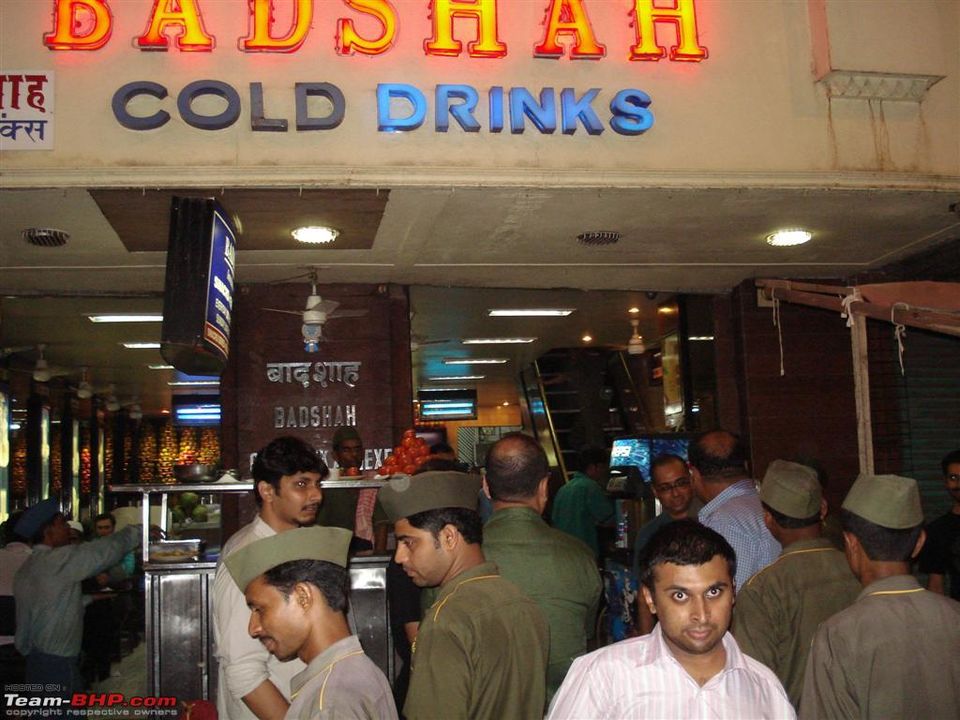 After sitting in train I remembered that we forgot to drink Badshahi Falooda @ Crawford Market but I knew no one would agree to it or probably would kill me for suggesting anything else.
And we zoomed off in heart of Mumbai ...