" You coloured me in the shades of chesire brown unfolded me to my darks and lights.. took my dusts with your blues.
Let's sit here when you lit your stars, and have a chat about the tales we have not disclosed so far, despite what we both are."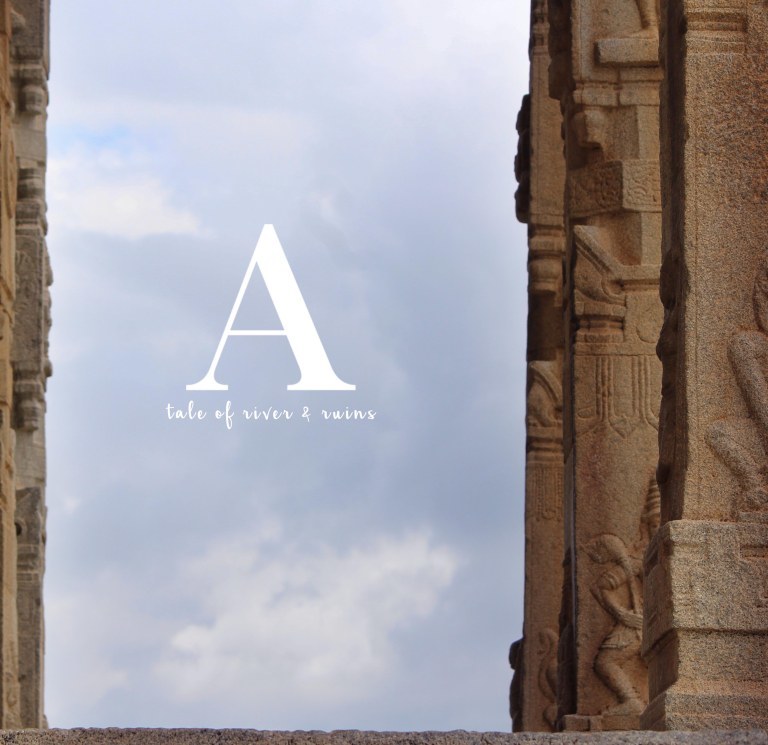 With the chants from a temple far away, the sun melting down it's pink on the canvas of Tungabhadra, at Hampi the time passes at it's own pace. Sitting down by the river I realised the place let you realise what you miss the most in the city - Life's little joys.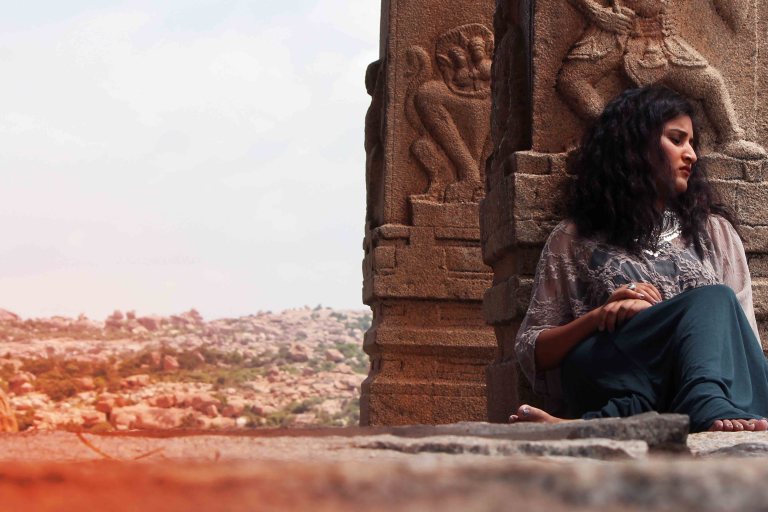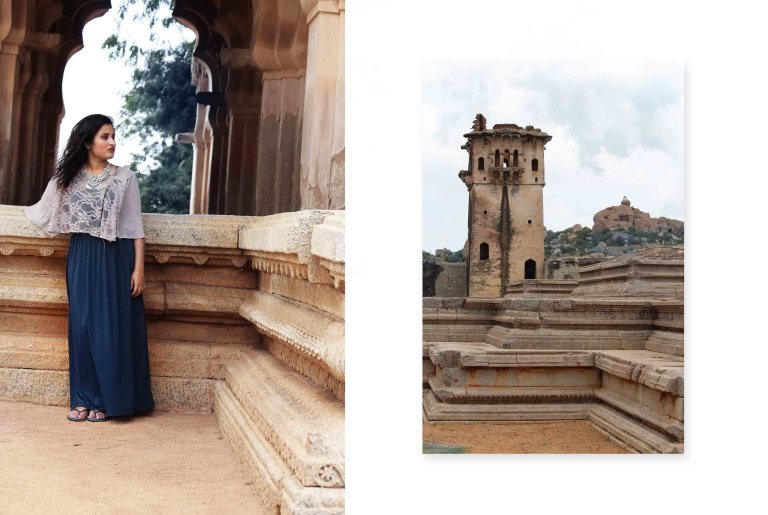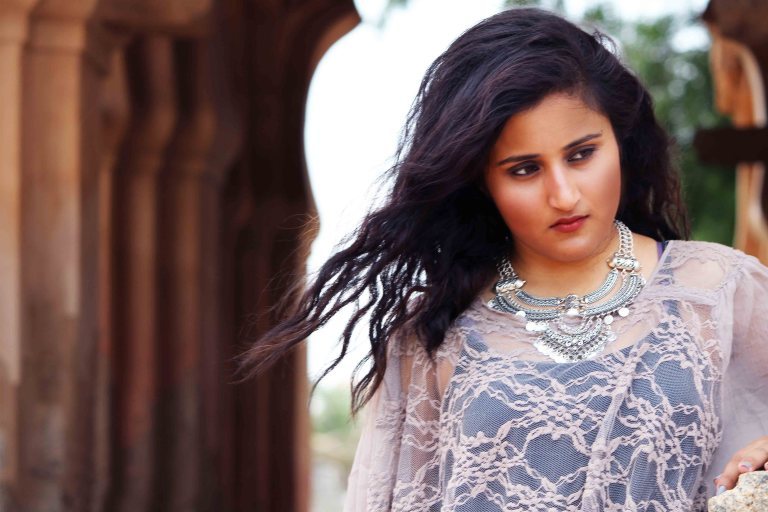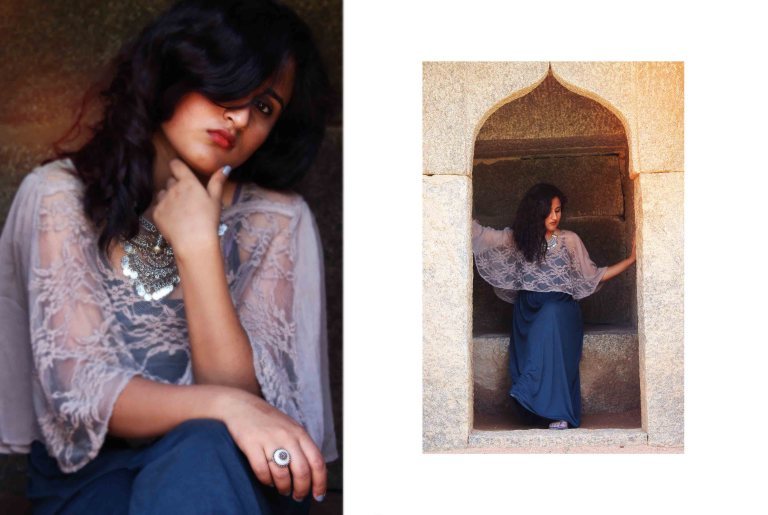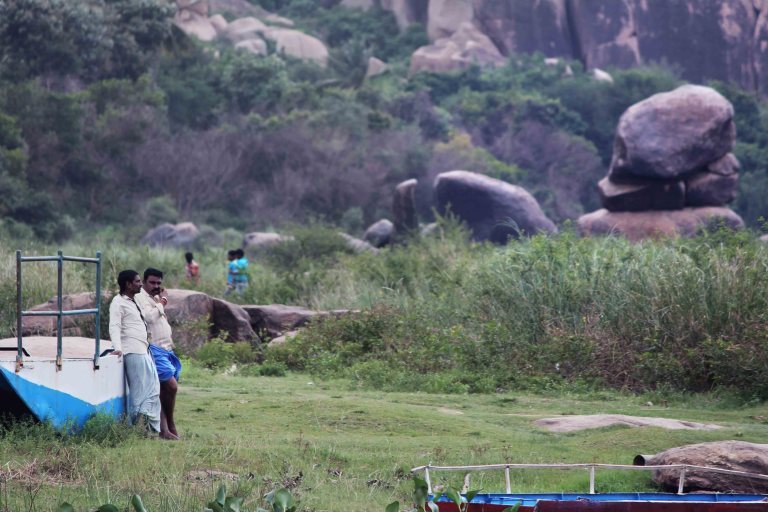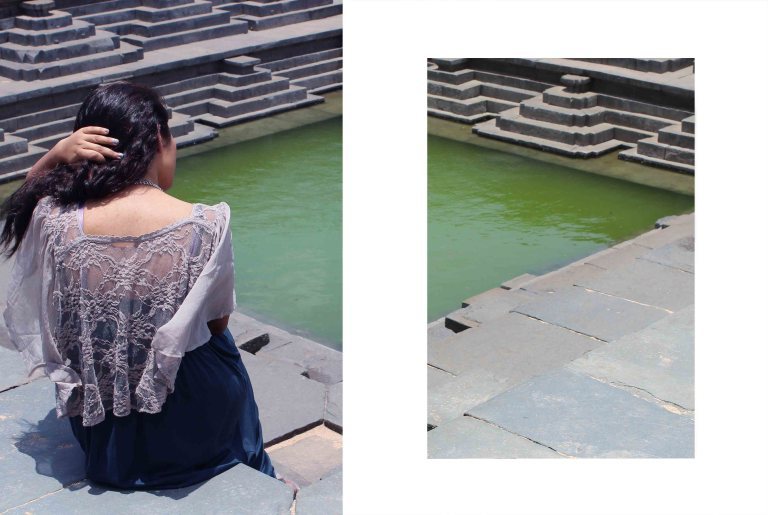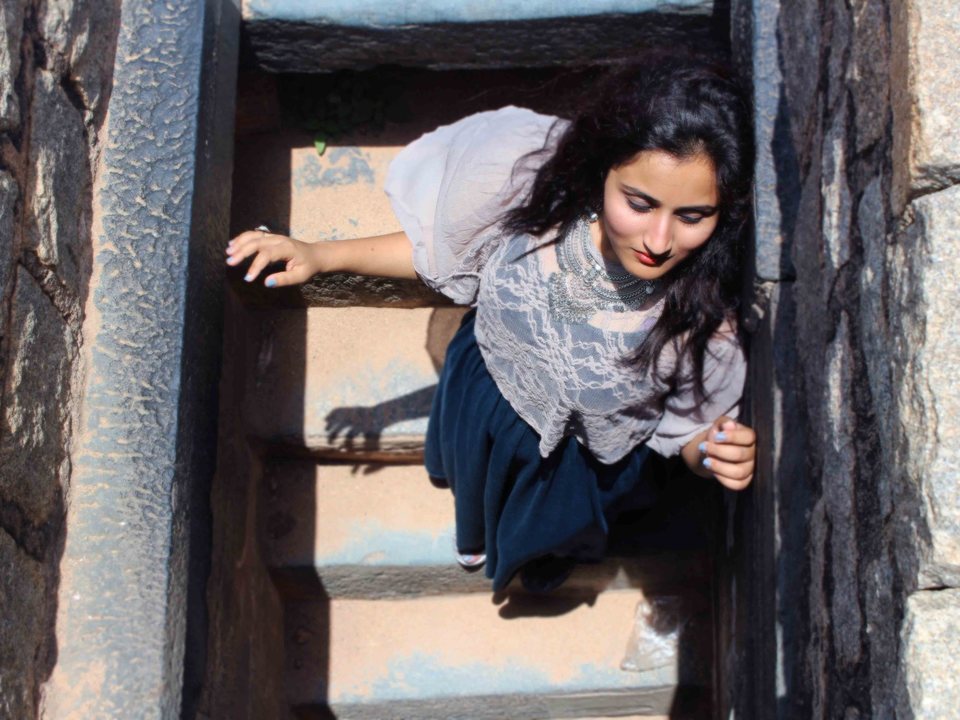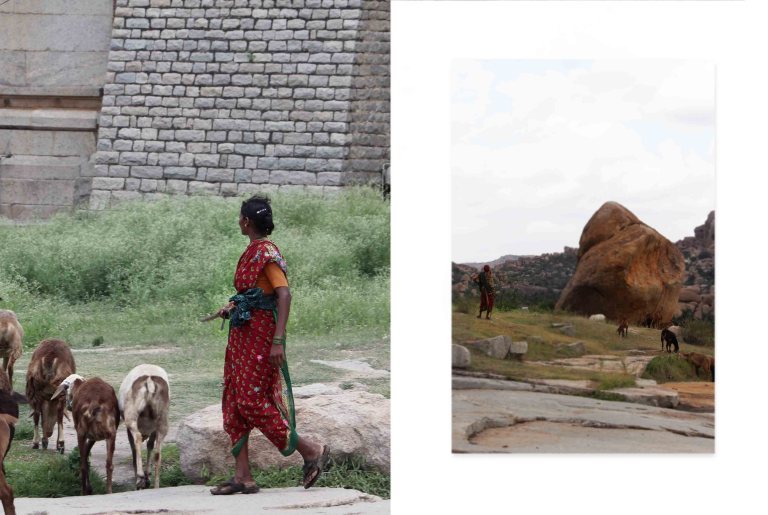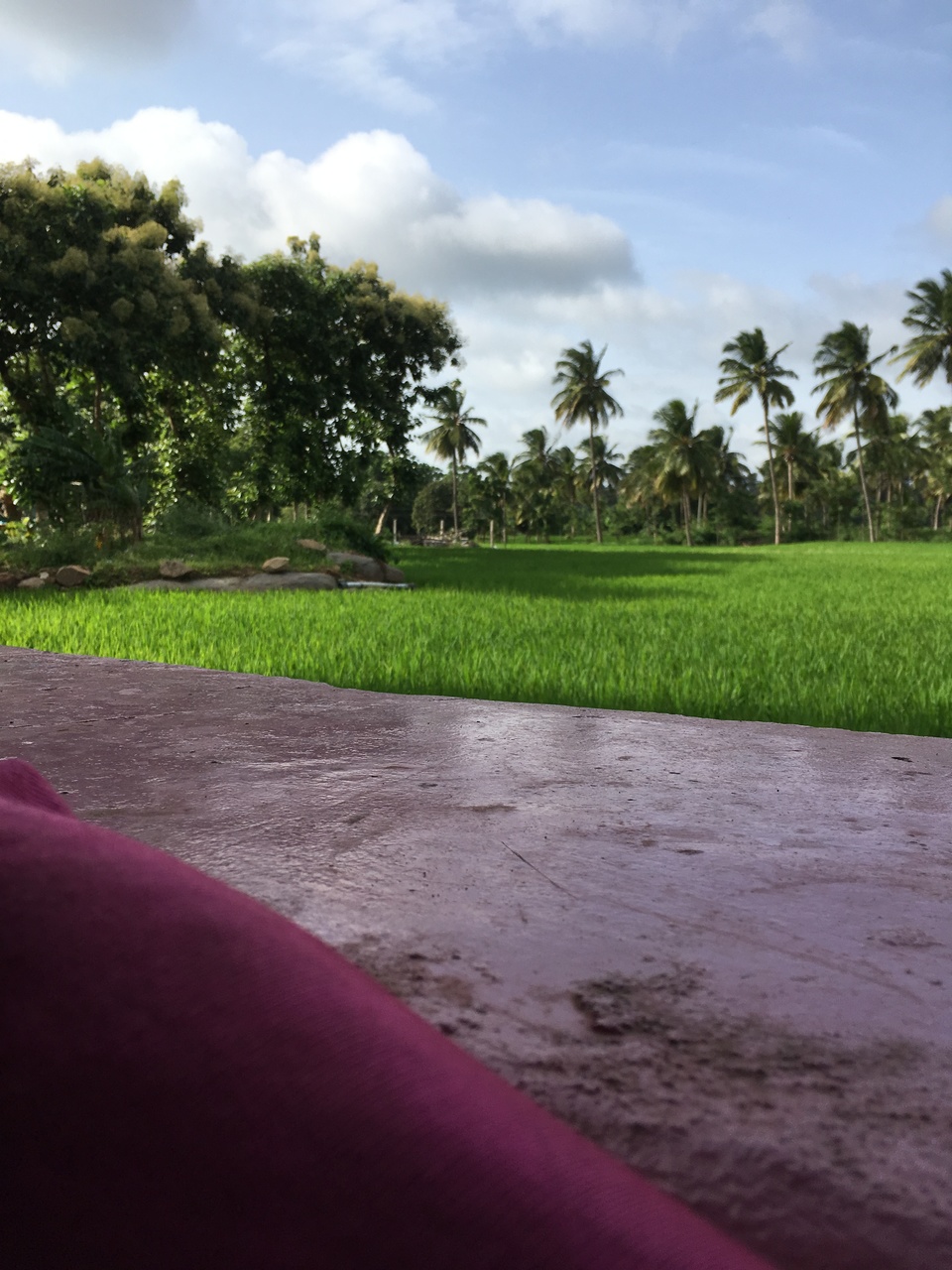 I planned to stay at the other side of the river - the hippie side as they call. Found a den at Gopi island resort. A ferry ride down the river got me there. The first thing I did reaching there, is jump on the couch and witness the clouds slowly pass by.
Here are few postcards all the way from Hampi. I tried capturing what attracted me the most in this colourful town of Vijayanagara ruins.
Hampi market - Pick a lot of boho jewelleries, clothes, leather bags and chappals at a very affordable rate. I let my bengali bargain soul rest a little thinking about a major section of population over here who earn their daily bread by selling such things.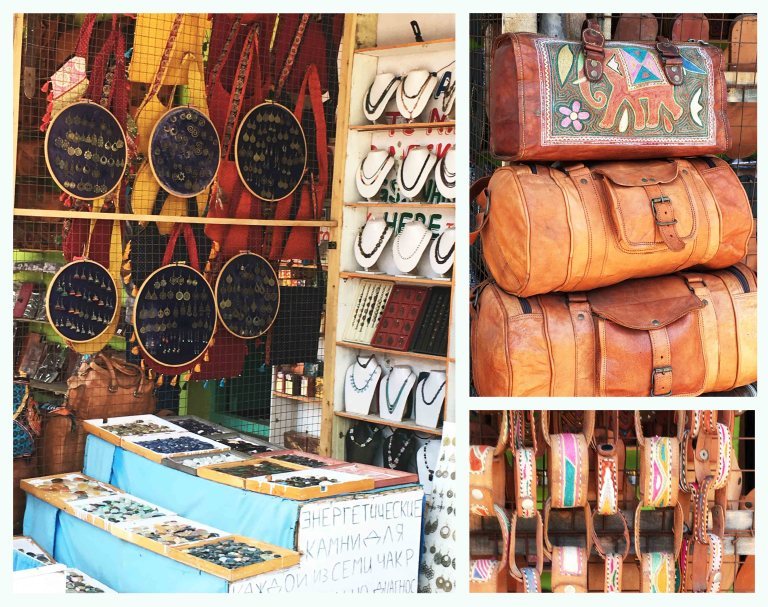 Sunset by the river Tungabhadra, coracle ride, sitting on the cold floors of the temples and observing people - not to miss.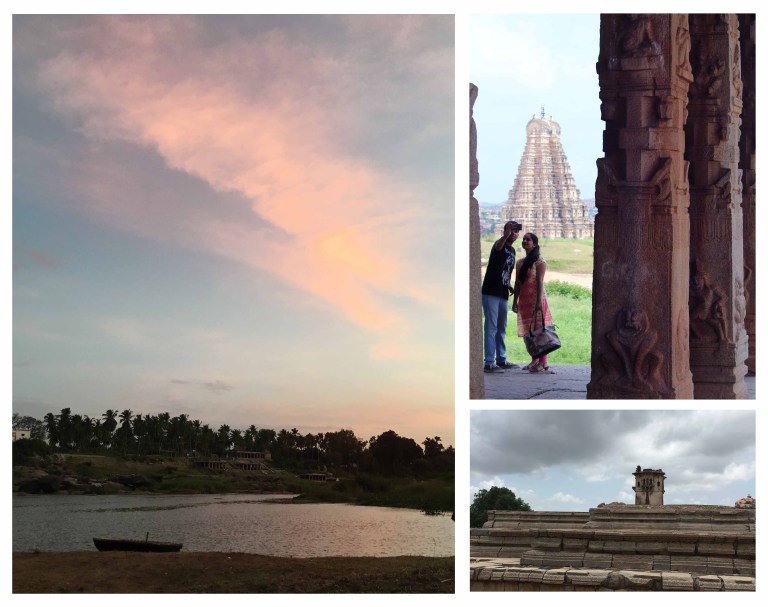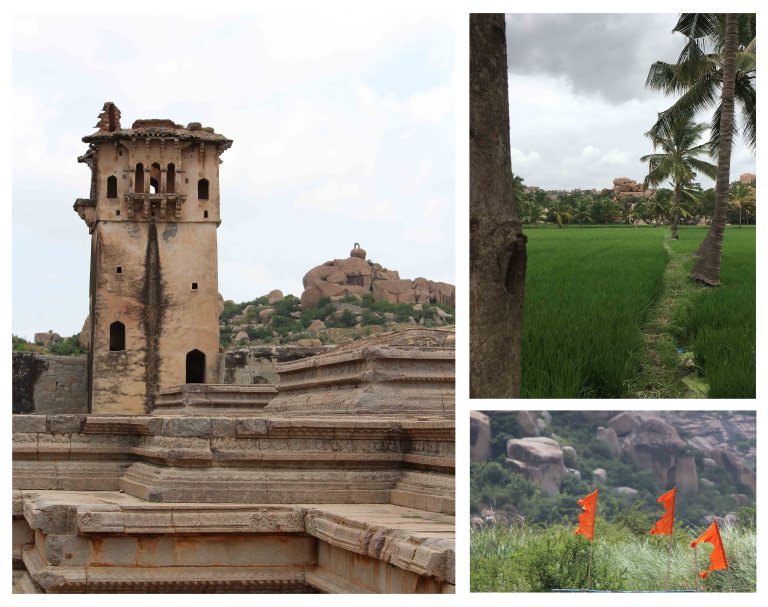 Cafes and their individuality - not to miss.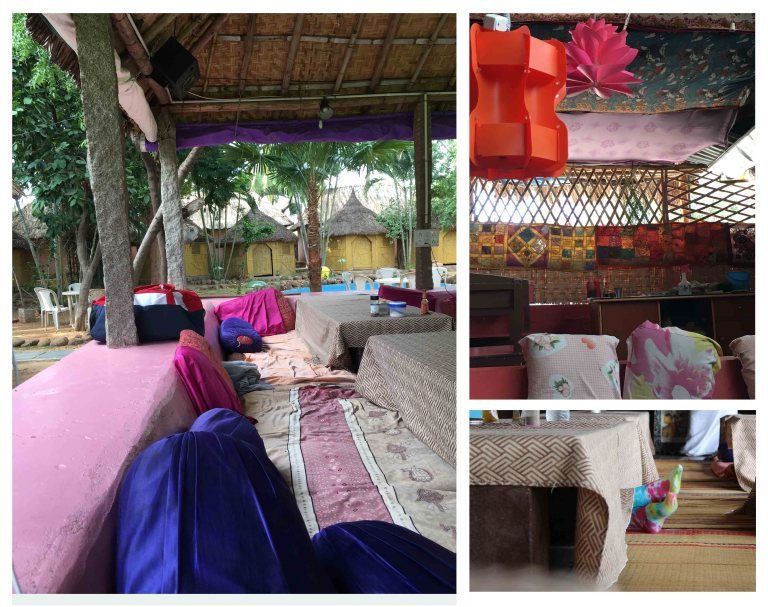 Dress : H&M Cape and ring : commercial street, Bangalore Neckpiece : Aliexpress
Accomodation : Lot of option are available on both the sides of the river, but according to me it is better to stay at the hippie side as it has a different vibe all together. The place where I stayed :https://www.tripadvisor.in/Restaurant_Review-g319725-d5294118-Reviews-The_Gopi_Island-Hampi_Karnataka.html
Food : Laughing Buddha ( Sizzlers and roasted chicken ) Mango tree ( South Indian thali and fruit lassi ) German bakery ( Banana cake and barbecue pizza ) Nargila guest house ( Hash browns and all breakfast items ) Chill out cafe ( Pasta with eggplant is delicious ) Gopi guest house ( hummus and pita )
photo courtesy : Prabhat Pradhan - https://www.facebook.com/viky.pradhan?fref=ts
concept -art-editing-story : Arunima Goswami
This blog was originally published on 'AROUNDTHEROUND'