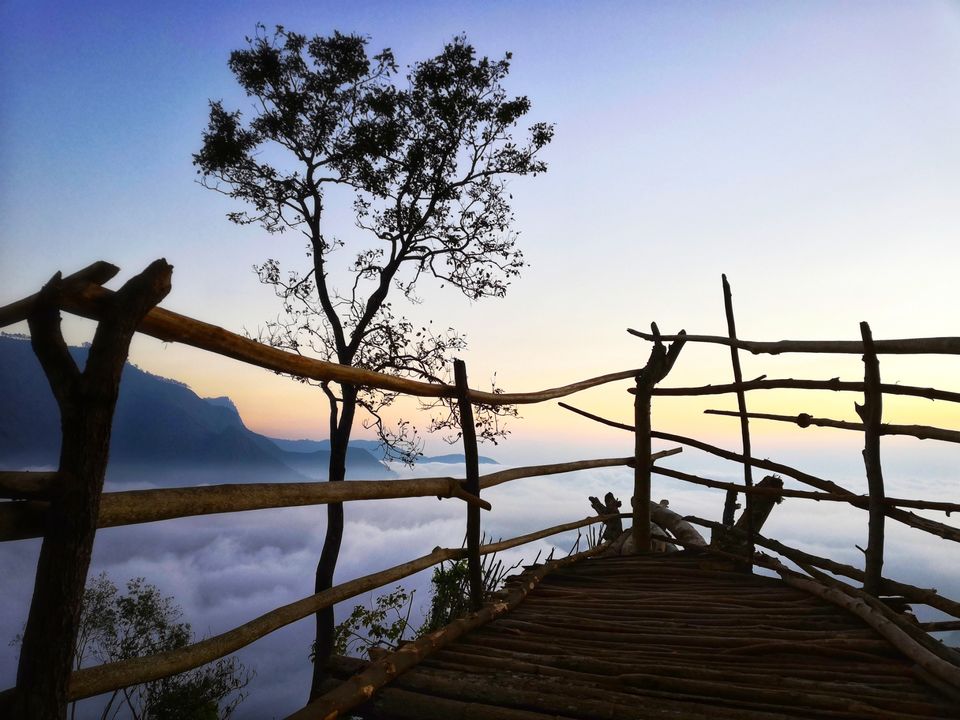 Being a person that prefers "nature and silence" over "pub and loud music", I decided to go for a trek on new year's eve, in the search of peace.
The search begins with deciding the place. While googling I landed to BMC's (Bangalore Mountaineering Club) website and came across a trekking event to Canopy Hills, Vattakanal (Tamil Nadu), and my searching for the place ended there.
We started our journey on 30th December around 8:30 pm from Silkboard, Bengaluru in a mini-bus (tempo traveler) and reached Theni, the other day around 4:30 am.
After having our breakfast in a restaurant, we headed towards the base and started the trek.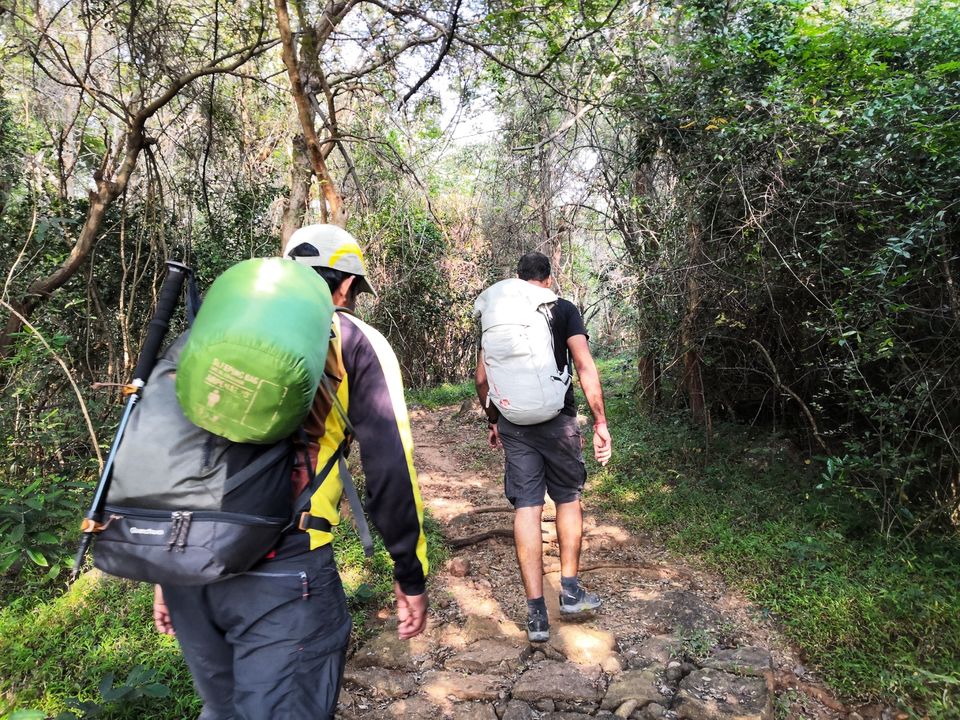 The trek was mostly uphills and as the day was very sunny, it added more difficulty to the trek. After trekking for around 10kms, we reach a 50-house village up the hills called Vellagavi. We had our lunch in the local trek guide's house there.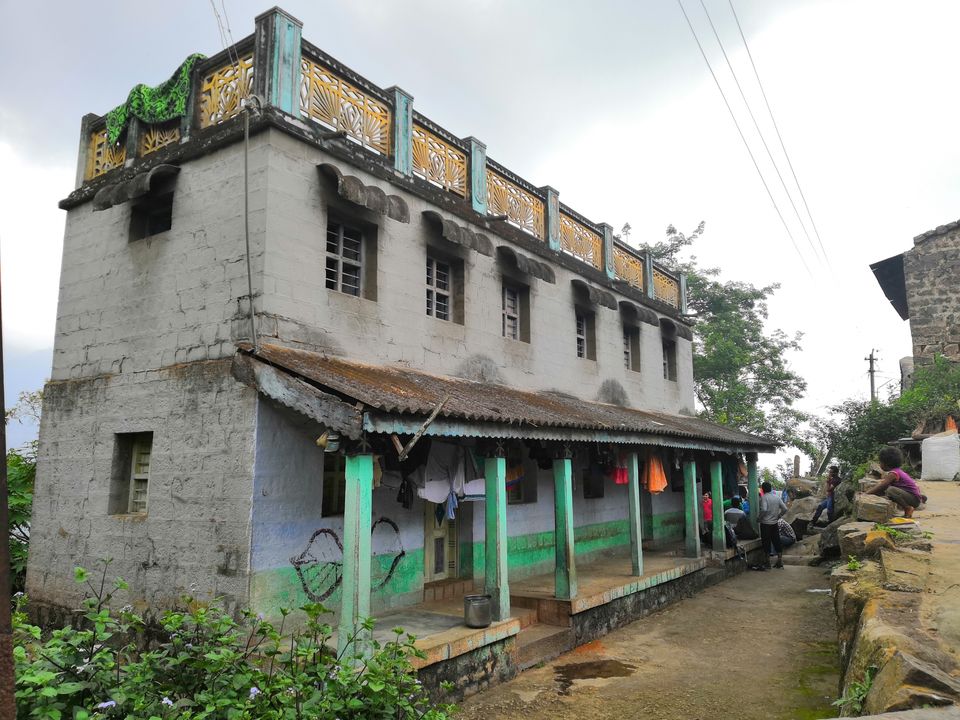 Post lunch we started our remaining part of the trek for the day to Canopy Hills, where we were going to put our tent and end the day.
It was a small trek of around 2kms uphills to the Canopy Hills. On reaching there, we were served hot black coffee. After coffee, we roam around the hills, put our tents, chit-chatted in the bonfire, had dinner, and ended our day.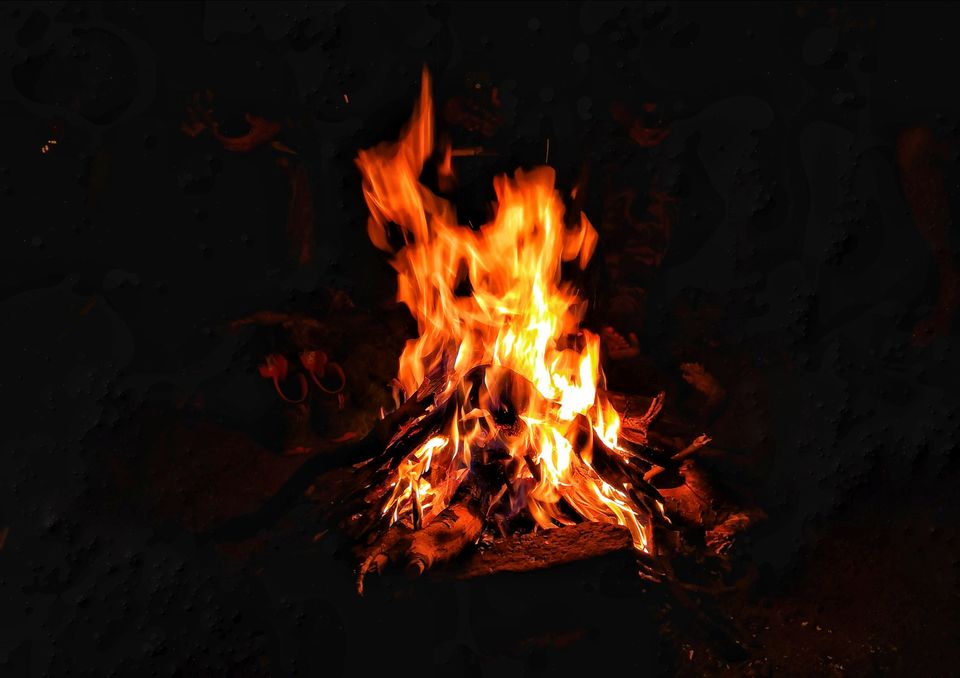 It was new year's day (1st Jan 2019). I woke up around 6 am and the first sight upon opening the tent was quite pleasing and mesmerizing.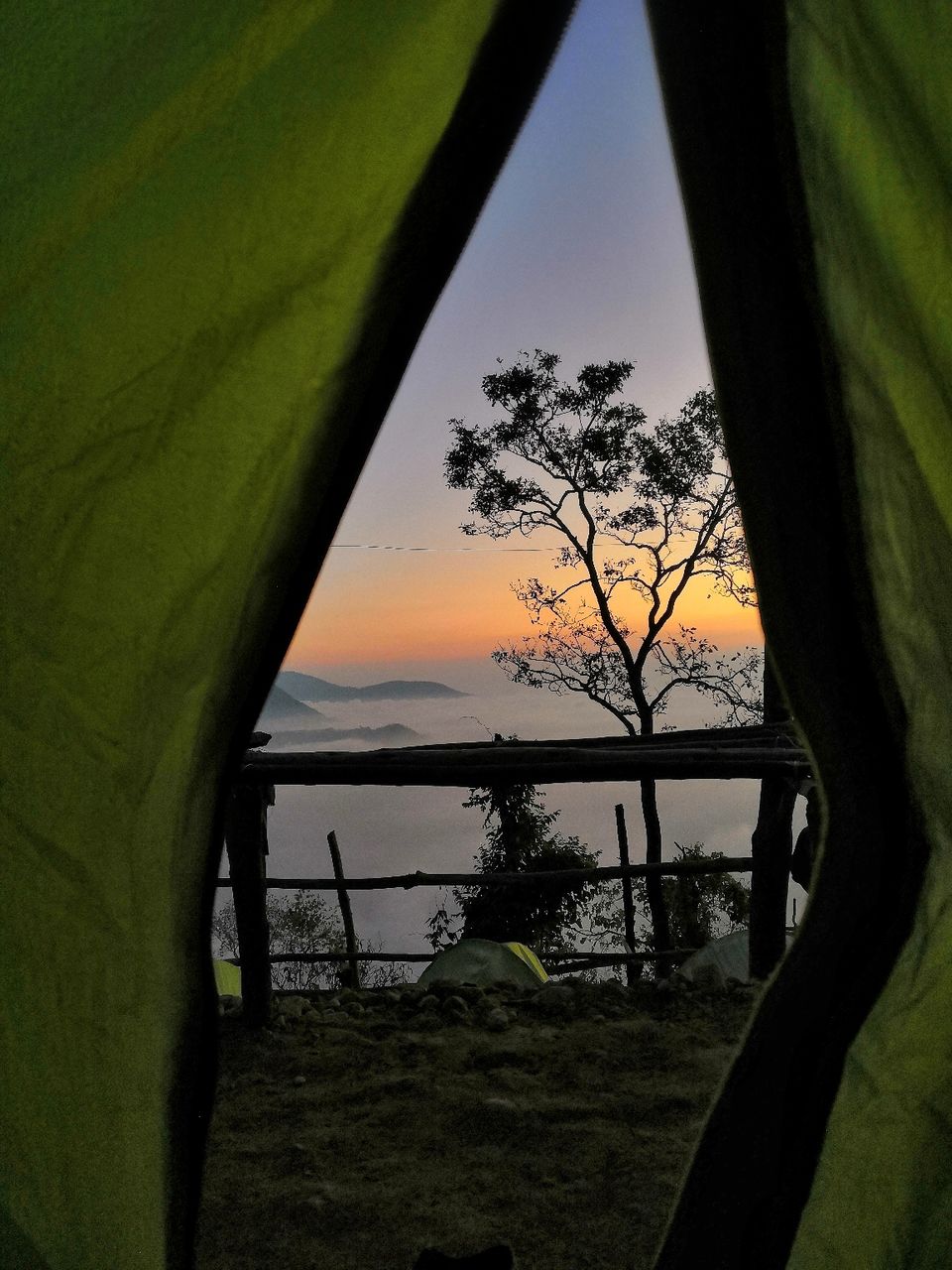 It was possibly the best way to start the first day of the year. The sunrise view was something that I can't explain, so peaceful and beautiful.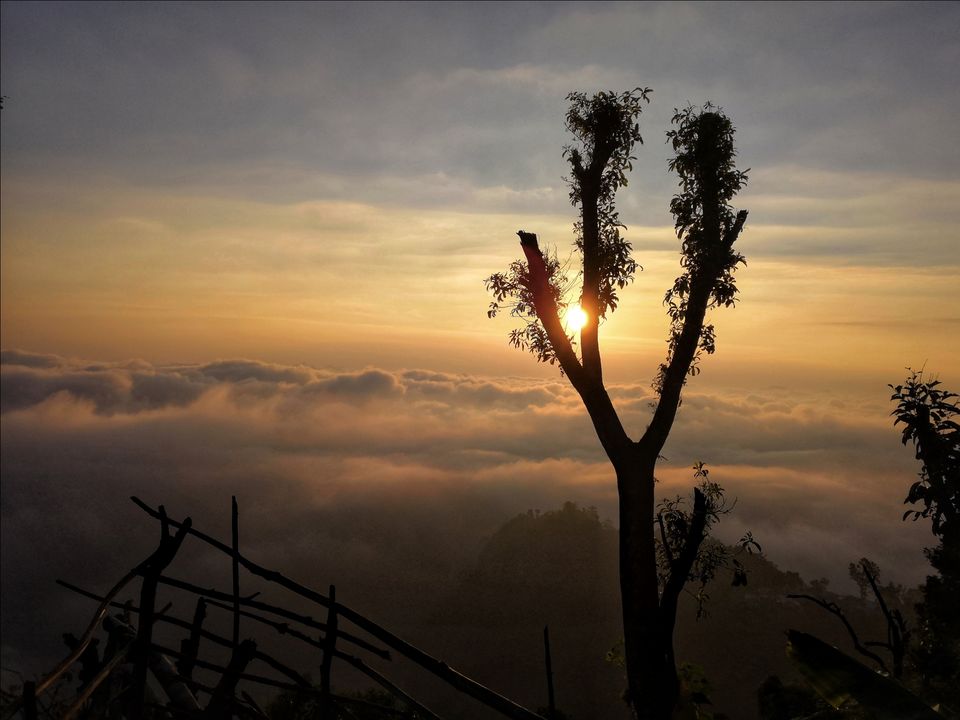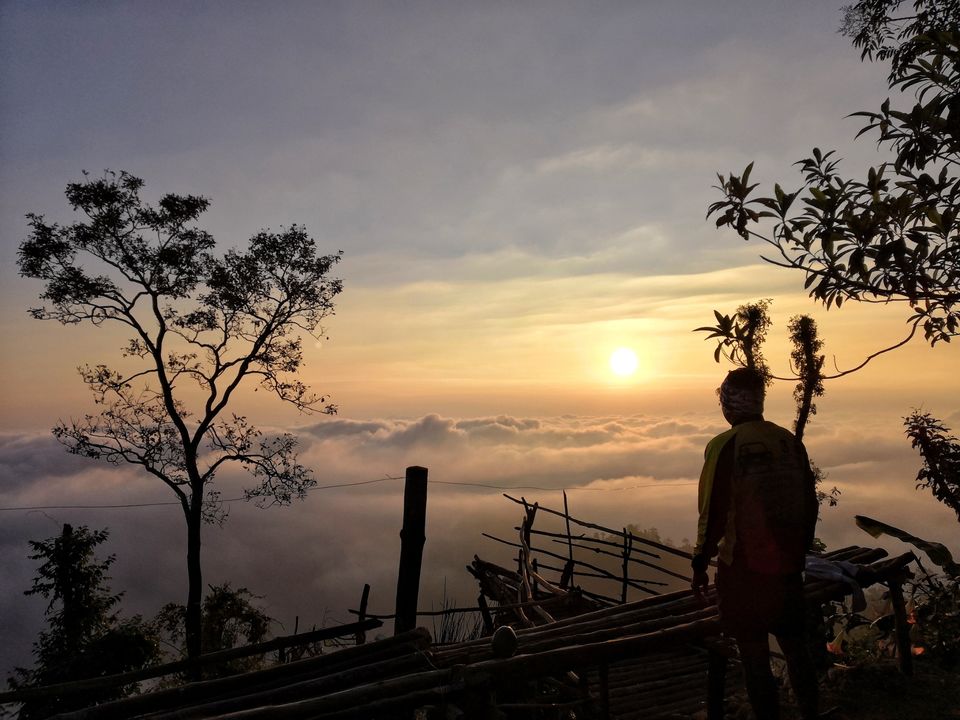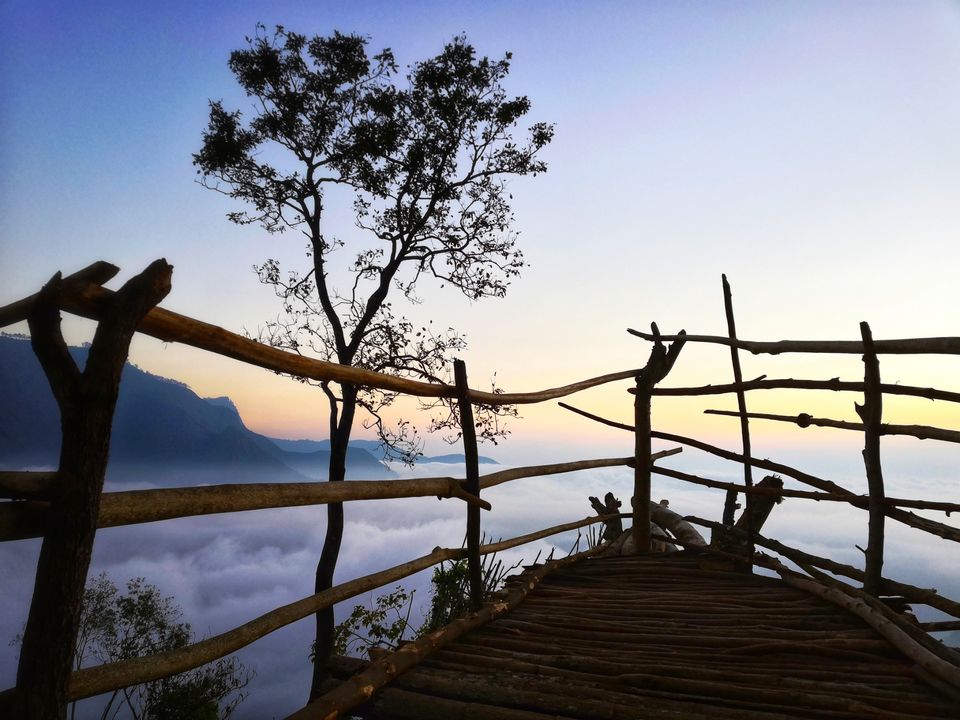 After having our breakfast, we started our trek for the second and the final day to Vatakanal Hills, Kodaikanal. The trek was around 6kms and again mostly uphills (continuously steep and equally spooky with the mist).
After a tiring 3-hour hike, we reached Dolphin Nose viewpoint in Vattakanal and ended our trek. We started our return journey to Bengaluru around 1 pm after having our lunch in Altaf's cafe.
Few of the images clicked during the trek -