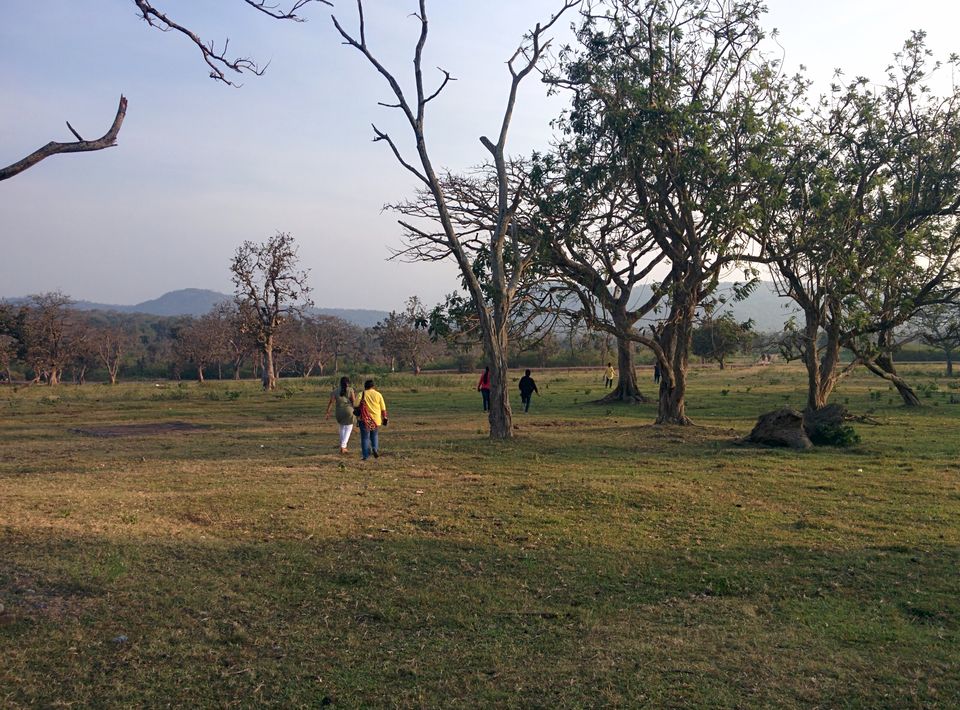 My trip to Bandipur was short and sweet.Since my travel-gang is based in Mysuru-Bengaluru professionally, it was a must visit for us.
Bandipur National Park is approximately 80 kms far from princely city of Mysuru. The buses going to Ooty have to pass through this national park and same for the return journey.One can travel via a/c or non a/c bus. Personally I would suggest to start in the morning 7/8 am ( roughly 1.5 hrs drive). Check in and book safari for 4/5pm, have tea from the locally available tea stall and star gazing at night after dinner.
Only thing to be done in advance is to book the rooms and safari on http://bandipurtigerreserve.in/ at affordable rates within budget (Room for 4 at Rs 2000/-).They do allow extra member but for the same amount as mentioned. If you are lucky they may give you extra bedding. The rooms are huge and clean enough. Bedsheets can be a bit old. I would suggest taking a small thin bedsheets for super-cleanliness-conscious people. Carry your own toiletries. No ATM facility so carry enough cash.No electricity from 6am to 6pm. Food is available at the canteen. Simple yet tasty south indian food.
There are many 3/4 star resorts in Bandipur which one can book according to there budget and convenience.
Bandipur Safari's are kind of busy affair. There is usually huge crowd for safari alone . Many people come in from Mysuru, Bengaluru for safari alone on weekends. There is jeep, open bus and closed bus safari available as per individual like.Locating a tiger is a rare scene but we had ample glimpses at the herds of spotted deer's, the peacocks (flying one- first time for me) and an adorable elephant couple accompanied by their baby. This place a blessing for nature lover and wild life/ landscape photographers
And be AWARE of the notorious monkeys. They will literally jump on you if they see chips, cold drinks or anything they find flashy to eat. They are everywhere. We kind of got used to them or the other way round I guess.
Per head cost for us was Rs1300/- to Rs 2000/- roughly (Mysuru and Bengaluru respectively). This includes our travel and food cost to Gopalswamy Betta Temple.
From here one can go either to Ooty, Kerela or Mysuru-Bengaluru as state buses pass through here.
Wish you well for future travels.
PS: Approx 80 kms from Mysore/Mysuru, this is a natures lover heaven. Best to star gaze at night.