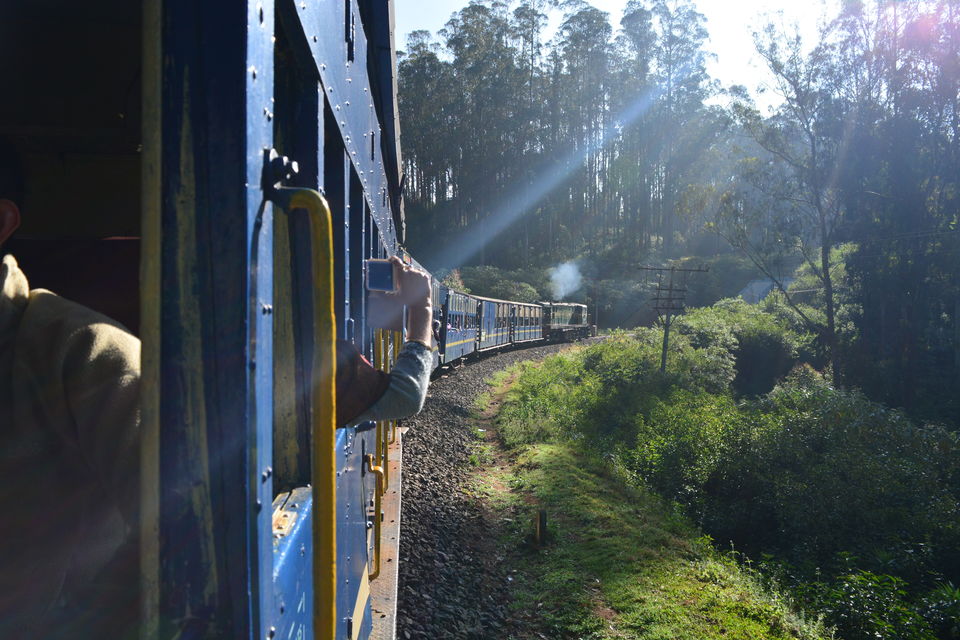 Did you know that Ooty is the abbreviation of Ootacamund and it is also called as Udagamandalam or Udhagai?
-No?
-Neither did I but as they say ' Travelling is the best way to learn.'
Ooty ,the capital of the Nilgiri district, is a very popular hill station in the state of Tamil Nadu.It is the best place to visit if you're planning a road trip. A drive where highways lead to a dense forest full of wild animals and a varying nature of landscapes. From pine trees to tea estates, from flat roads to hairpin bends , the stretch has it all. It is definitely one of the best road trips I've ever had.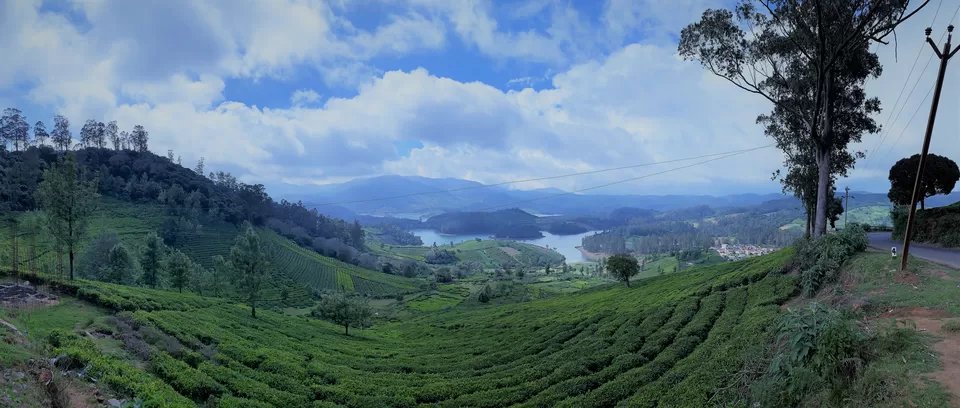 HOW TO GET THERE?
If you're travelling from Bangalore , you can reach Ooty by the following ways:
1. Via Bus : There are a number of overnight buses running everyday from Bangalore to Ooty. It takes around 9-10 hours to reach there and would cost you roughly about INR 900 in Non-AC and INR 1200 in AC sleeper buses.
2.Via Train : The nearest railway station to Ooty is Mettupalayam. Note that there is no direct train to Ooty. Hence, you have to catch a bus from this railway station to reach Ooty.
3.Via Flight: Coimbatore airport is the nearest domestic airport to Ooty that is around 88 kms away . So if you're travelling from North side of India , then it's better to travel first to Coimbatore and then rent a cab or catch a bus.
4. A bike ride or a self driven car would be something I would suggest if you're planning to visit place. You can experience this wonderful stretch of drive with some adrenaline rush. Stop wherever you want (Except the Bandipur forest reserve for safety reasons) and take some crazy instagrammable pictures.
We booked a Maruti Suzuki Swift from Zoomcar .You need to upload your driving license while booking and they charge a security deposit of INR 3000. But if you are a member of ZOOMCAR SUPERMILERS CLUB , you don't need to pay the deposit. How can you become a member?
-All you need is 2 bookings or a 400 kms driven ride .
We paid around INR 10,00 for 3 days (Without Fuel and for around 800 kms ). The total cost for Diesel was INR 3000. It also covered all of our sight seeing and travels in and around Ooty .
Otherwise , the travel cost in Ooty is really high.Cabs charges around INR 1500 to travel from Ooty to Coonoor which is only 28kms . But you can travel via bus which will cost only INR 16.
You can also book from other self driven car rentals like Drivezy or Revv .
There are two routes to reach Ooty from Bangalore.
ROUTE 1 : Bangalore→Mysore→Bandipur→Madhumalai→Masinagudi→Ooty
ROUTE 2 : Ooty→Gudalur→Madhumalai→Bandipur→Mysore→Bangalore
No matter what route you opt for, you have to pass the Bandipur forest reserve ( Famous for it's wildlife and tiger reserve) .This is the place where we were lucky enough to spot peacocks , elephants , wild cock and a lot of deer in the wild.
We left Bangalore at 2 am in the morning and reached the jungle around 4.Highway lead into the jungle followed by 36 steep hair pin bends.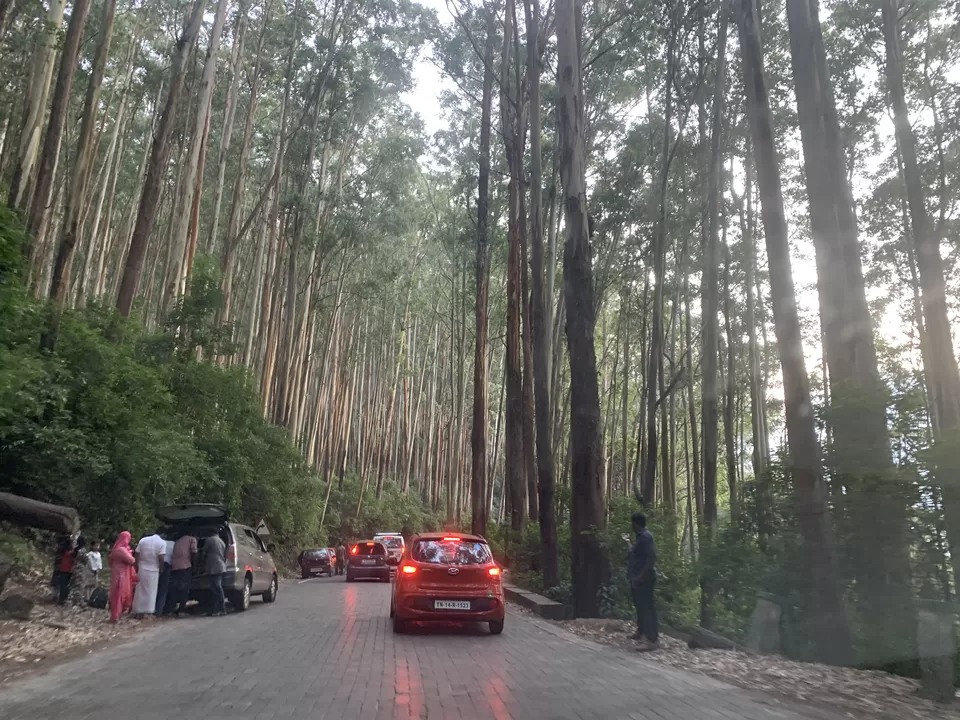 This forest is spread in 3 different states. In Karnataka , it's called Bandipur Forest Reserve. In Tamil Nadu, it's called Mudumalai and in Kerala , it's called Mathunga Forest Reserve.
Note: The second route that's mentioned above is about 40-50 kms more than the first but it has better roads and a different view. So , it makes the ride more interesting.
ACCOMMODATION
We stayed at this really cool hostel called " Backpackers Burrow". Backpackers Burrow offers multiple options of accommodation from a shared dorm, women's dorm, a mixed group dorm and two private rooms to make your stay more pleasant and optimized.
The best thing about this place is that it was super affordable compared to other places in that area. It costs only INR 500 per night and the place is no less than a hotel . In fact , it is situated inside an actual hotel ' Hotel Vivek'.
Note: While traveling to this place ,set the location as Hotel Vivek . The location of Backpackers Burrow in google map is slightly incorrect.
PLACES WE VISITED
1.Sim's Park :
Just 2 km away from our hostel , Sim's park is definitely one of the most famous tourist destination in Coonoor. It's pretty crowded during the day.
2.Tea Estates
We were on our way to Lamb's rock and Dolphin's nose but unfortunately ,we couldn't make it . The roads were too narrow even for a professional driver and because it was a long weekend , it was extremely crowded.
But nothing to be sorry about . Coonoor is full of tea estates and that's where we planned to halt our car and stay for a while.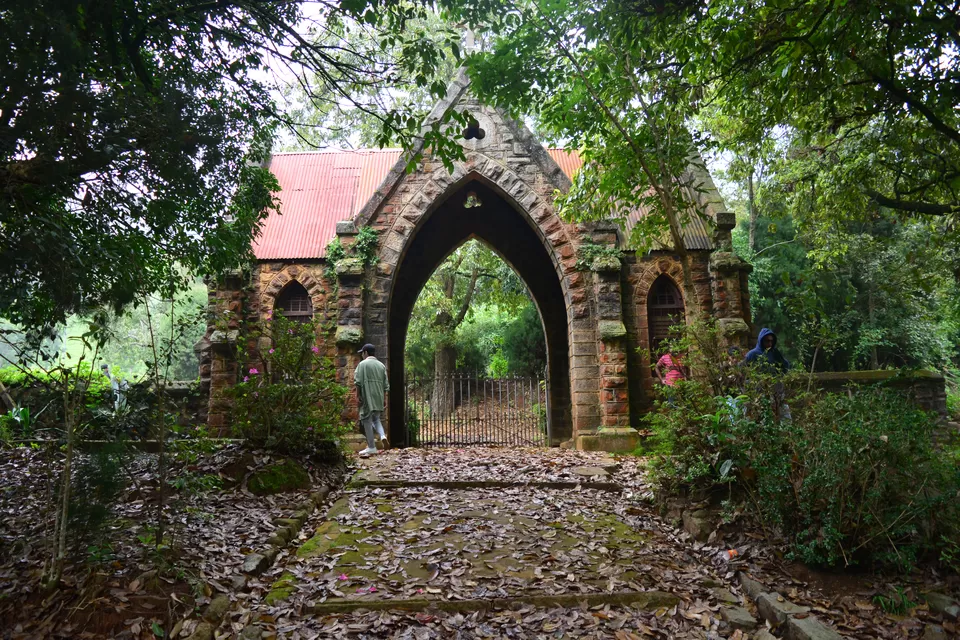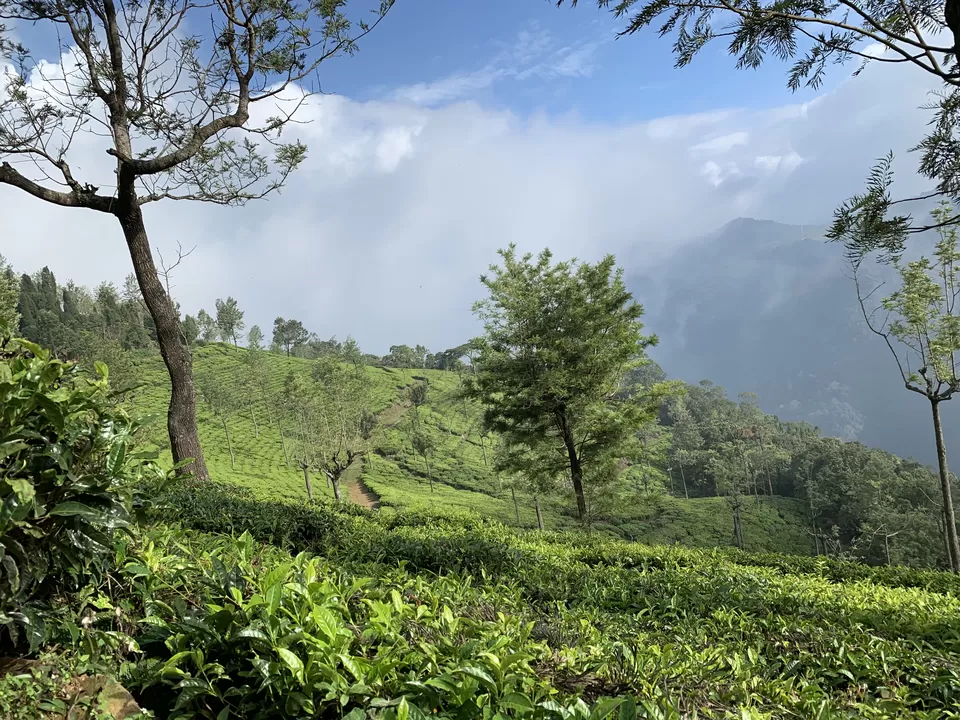 4.Avalance Lake
Around 39 kms away from Coonoor and 22 kms away from Ooty lies this beautiful lake.First you have to reach the check post beyond which the private vehicles won't be allowed. Then you have to stand in the queue and wait for the bus to take you to the actual view point i.e Upper Bhawani lake.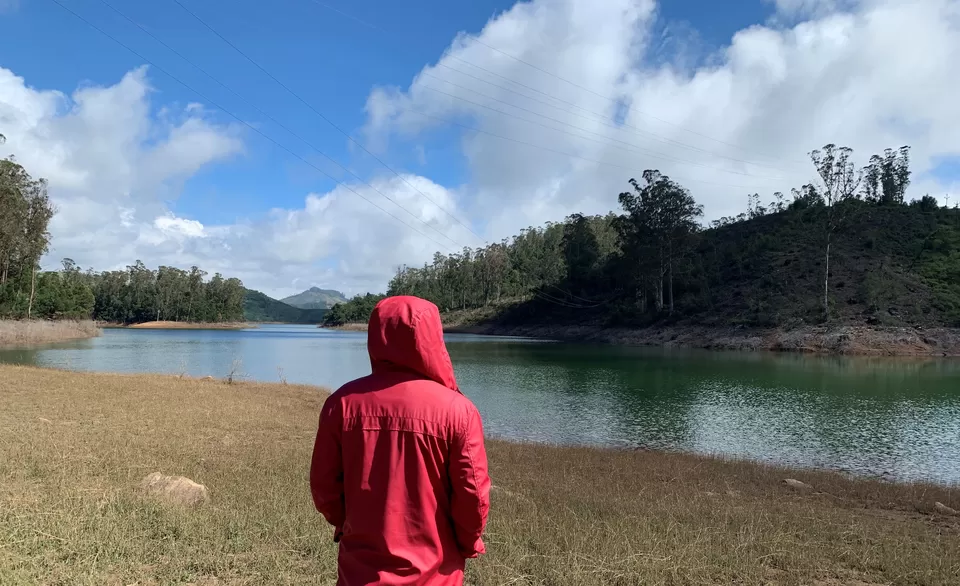 We had no idea that the long queue was for the actual spot. So we were wandering around and by the time we reached there , it was too late. There are only limited number of buses that goes to the Upper Bhawani and hence, if you're planning to visit that place , it's better you reach early.
5.Ooty Lake
A place famous for boating. This place has all kinds of boats - motor boat , row boats , pedal boats etc. A 4 seater pedal costs INR 290 for 30 minutes .
I personally didn't like this place for many reasons. One, the place was extremely crowded. You have to stand in line for almost everything. Two, the entire place smells like horse shit ( Obviously , due to the horse riding available there). Three, even the water smelled weird and because of that , life jackets too.
6.Thread Garden
50 skilled women. 12 years.100 species of plants.One Unique World Record.
A one of a kind garden full of flowers that never wilt and leaves that never dry. Still confused?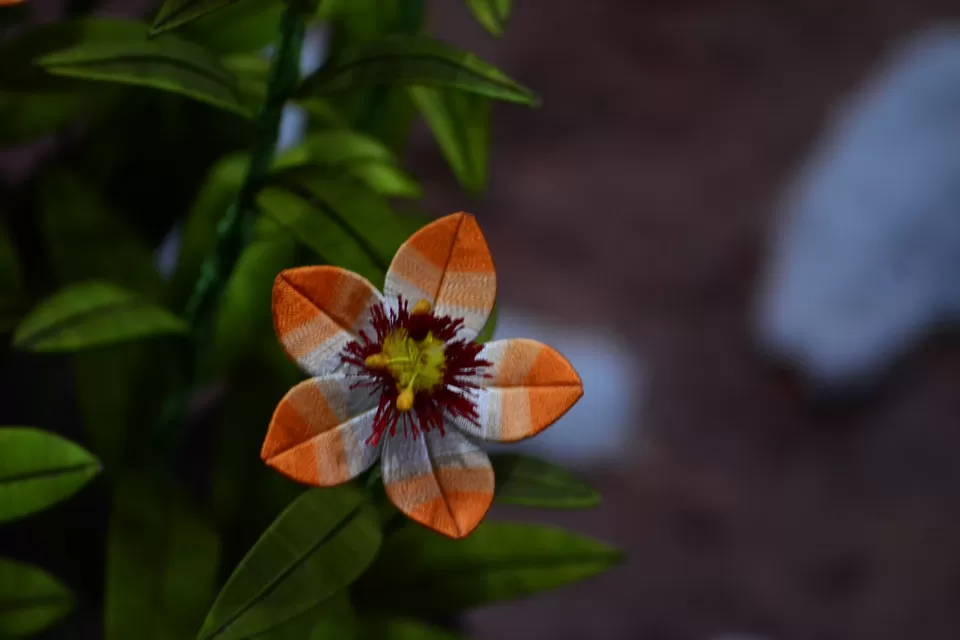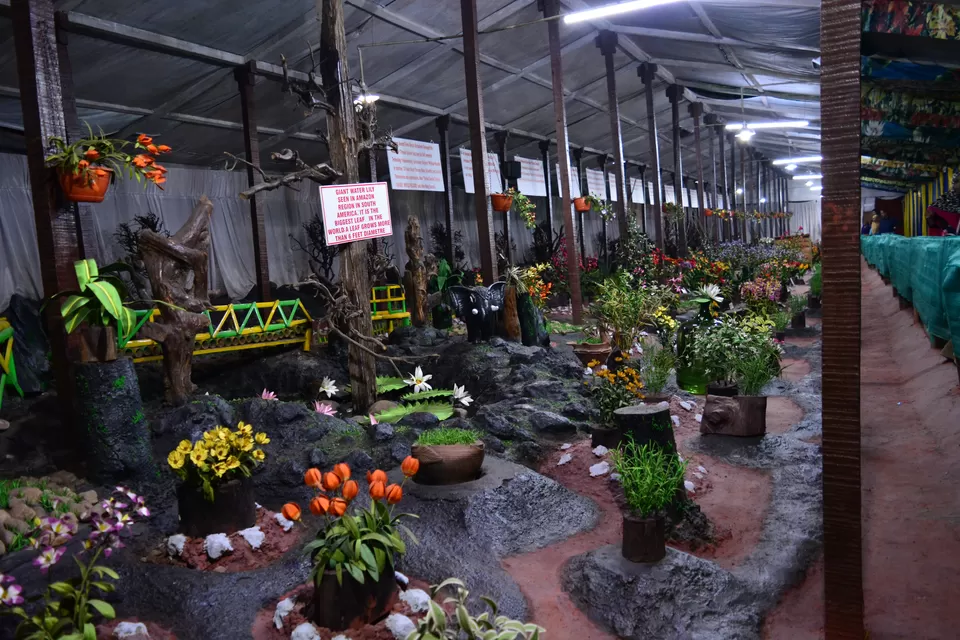 All the parts of the flowers are made up of threads with beautiful color combinations that looks too good to be fake.
This garden was made about 50 years ago.
7.Ooty Botanical Garden
Situated right next to the Tibetan market, Ooty botanical garden is a huge garden full of variety of flowers , trees and a beautiful landscape.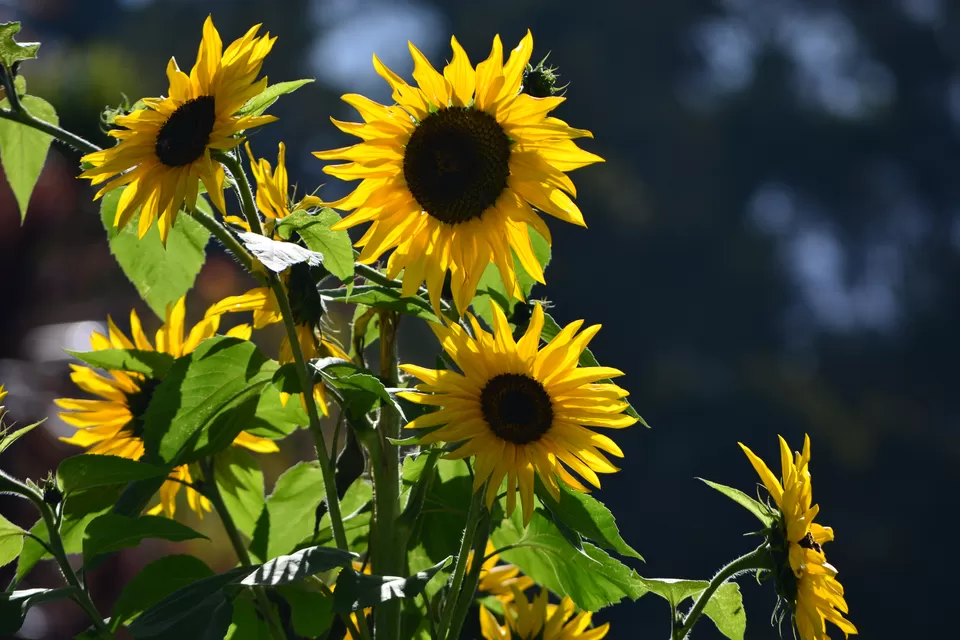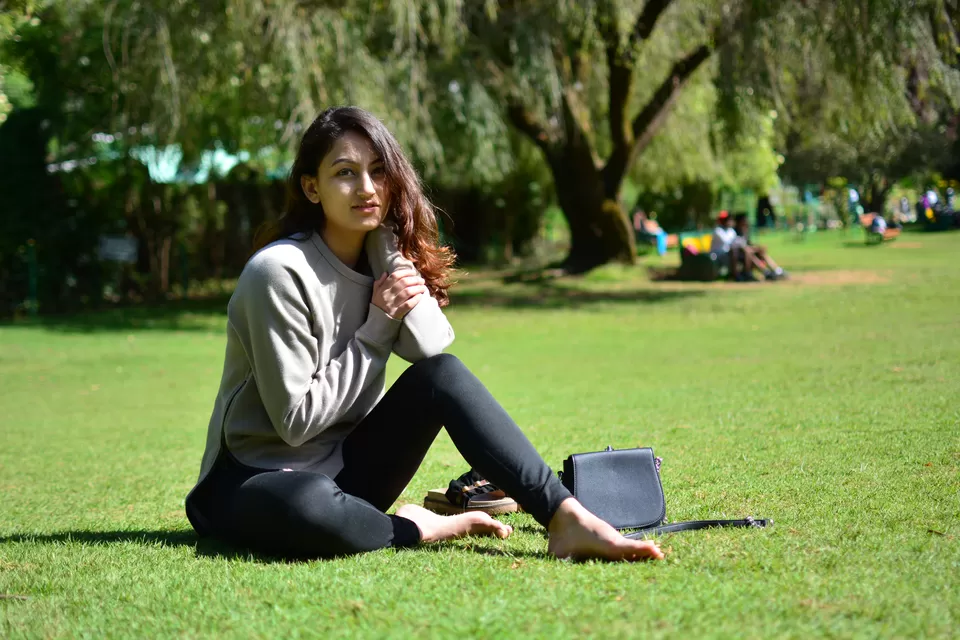 The entry fee is 40 and for camera an extra 50 has to be paid.
8. Nilgiri Mountain Railway
Had to wake up really early cause we had no tickets and the number of reserved tickets are very less. We were the first one to reach . However, within 15 minutes there was a huge rush.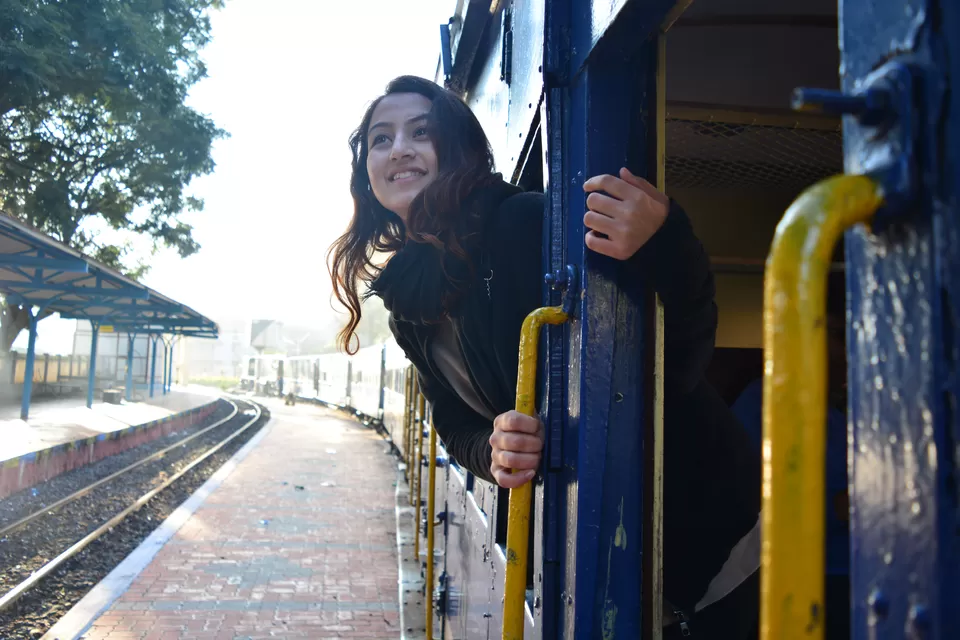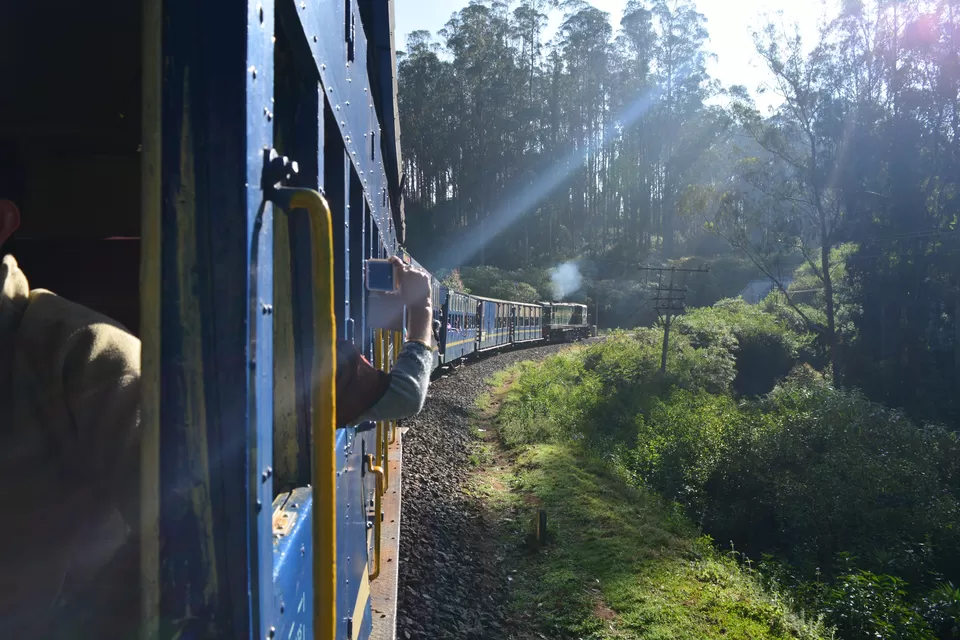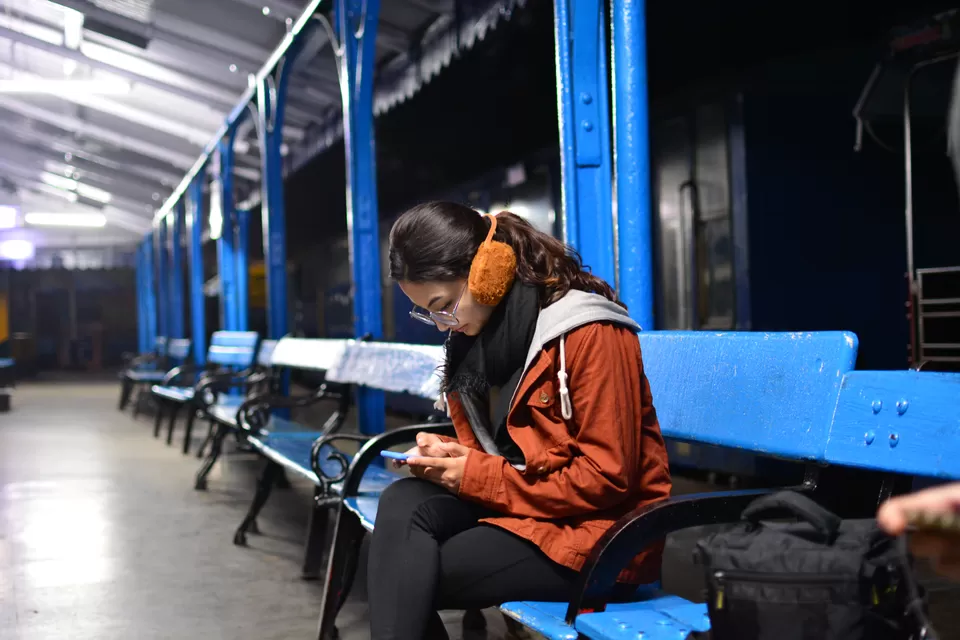 TIP : There's not much difference in the general class and the first class seats. The only difference was the price and that the general class had better windows .So, better buy a 35 rupees general ticket rather than a 180 rupees first class. Trust me , it's the same.
NOTE: As soon as you enter Tamil Nadu , make sure that you register your vehicle in the nearest RTO and pay the road tax. If you are caught by a RTO officer , you'll have to pay 5000 rupees as a penalty . We had no idea about it and hence, it was a bad end to a great trip. Anyways lesson learnt. IGNORANCE IS DEFINITELY NOT A BLISS
Frequent Searches Leading To This Page:-
ooty tourism packages, ooty holiday packages, ooty tour packages from hyderabad, ooty tour packages from chennai, weekend getaways from bangalore