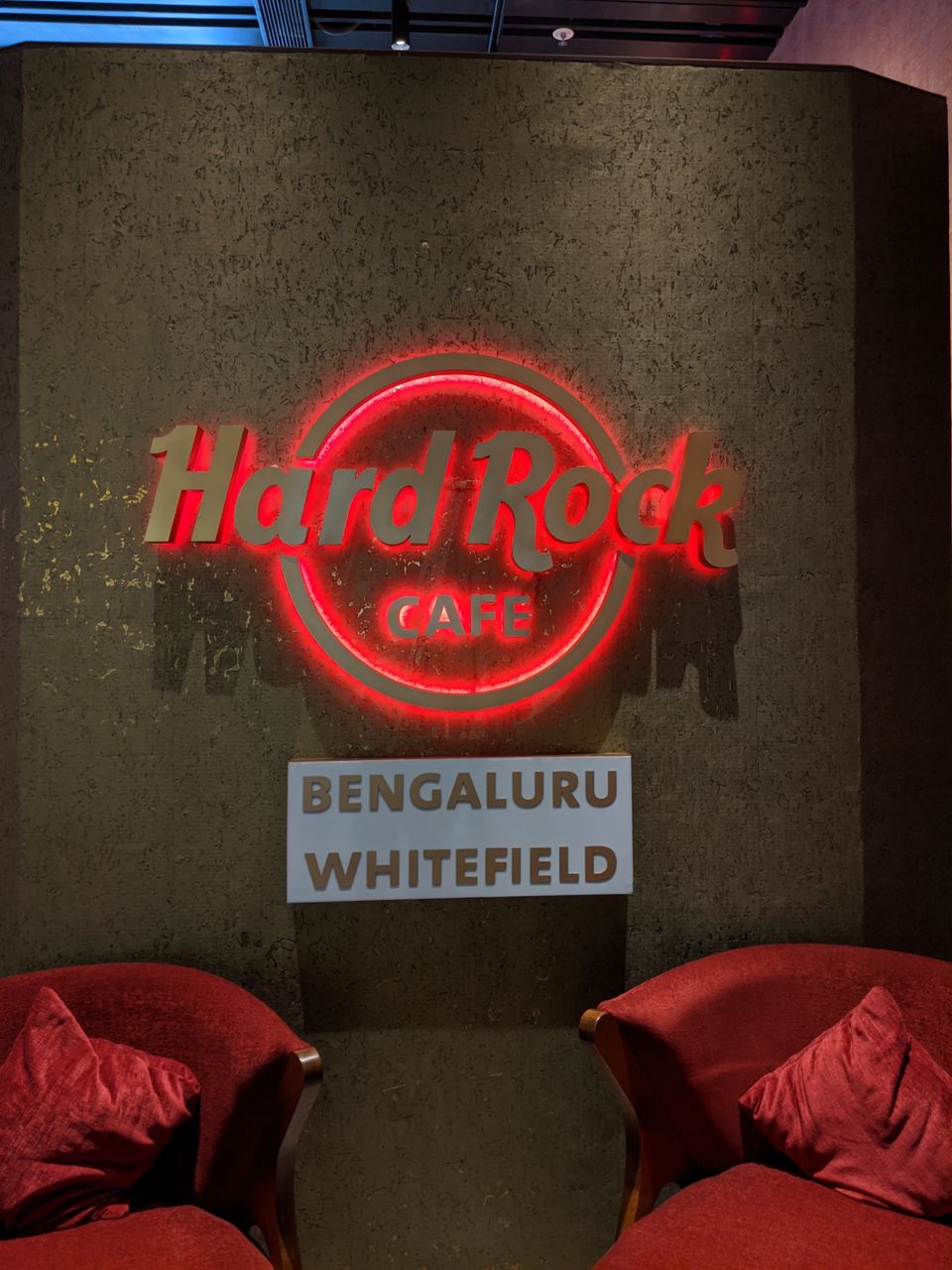 Ok, HRC has opened in the IT hub (ITPL Mall). I went  along with a bunch of food connoisseurs and bloggers to try out the menu at the swanky new HRC.
The decor is chic and modern embellished with rock memorabilia typical of any HRC.
Apart from tasting some really good cocktails and food got to know a few amazing foodies.
All the cocktails were nicely done with the Espresso Martini being my pick.
The Legendary burger was nice and juicy.
The starters and sliders were quite tasty. My pick was the extra cheesy nachos and "one night in bangkok spicy shrimp" , yeah thats the name.
We rounded it off with the amazing NYC style cheescake.
A nice way to spend the first weekend afternoon of 2020.