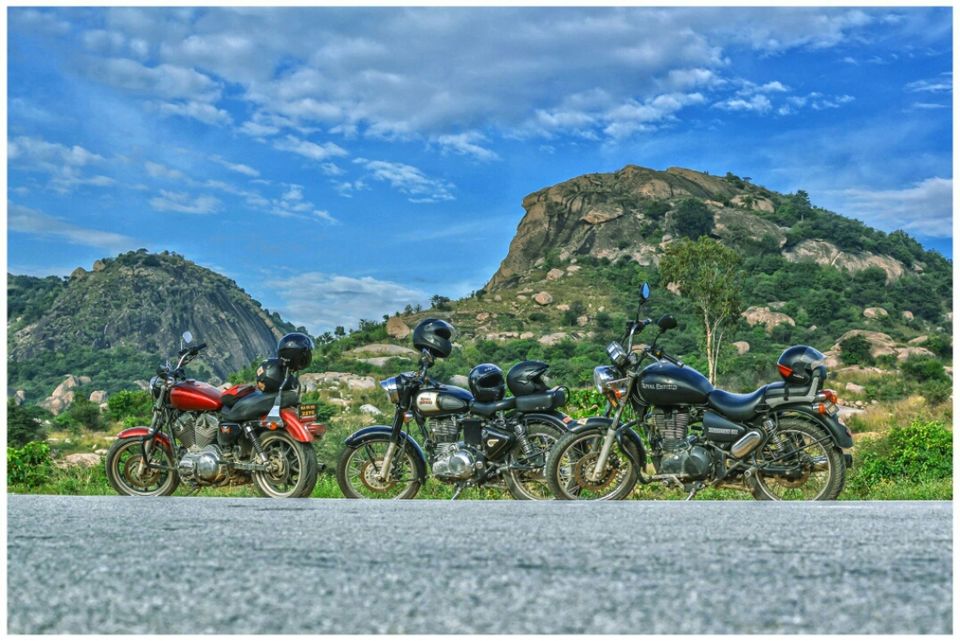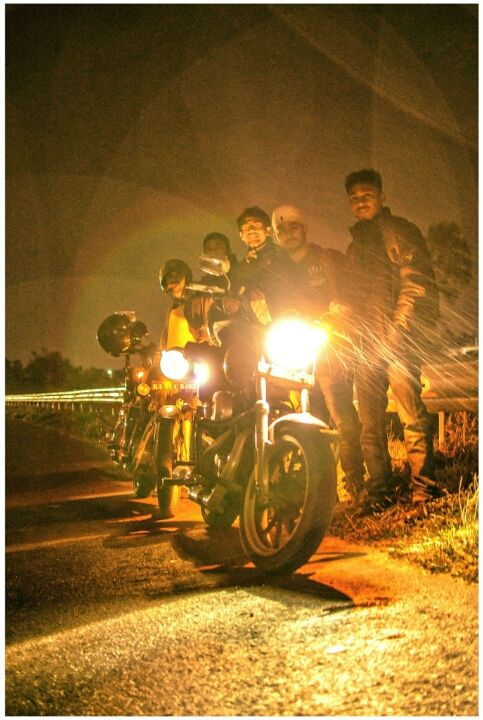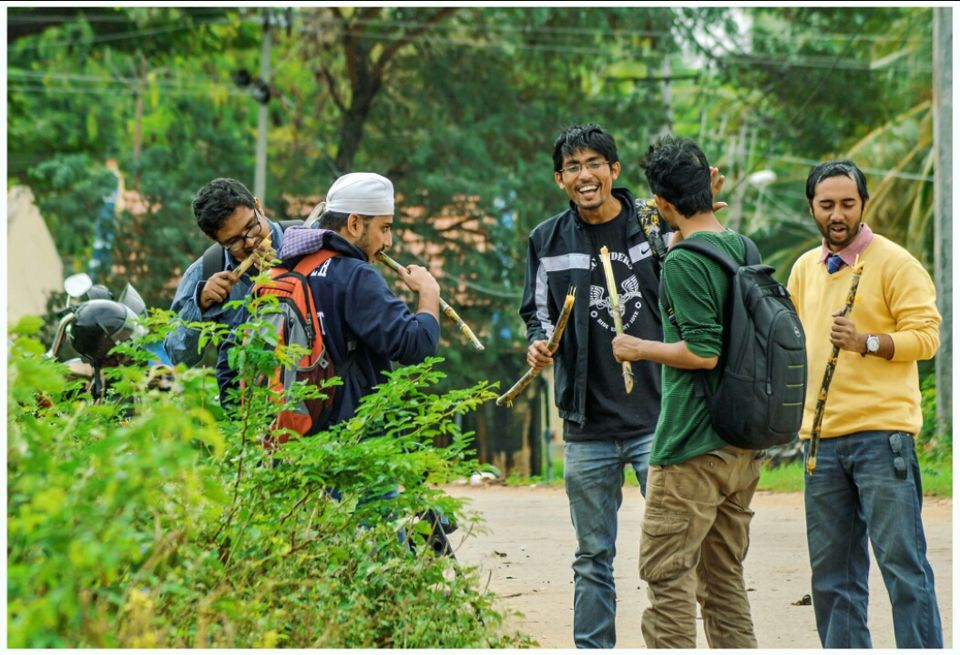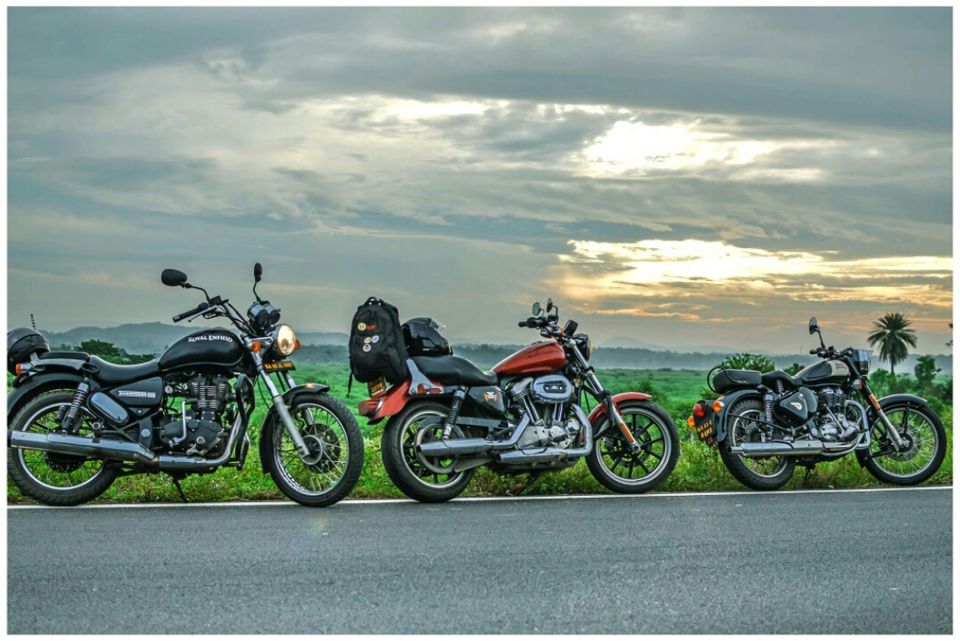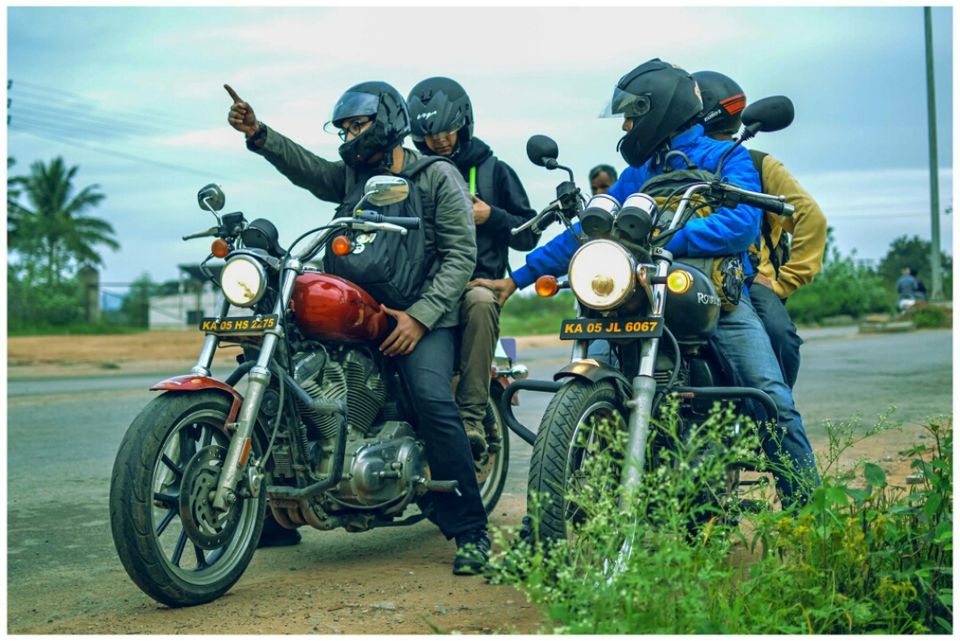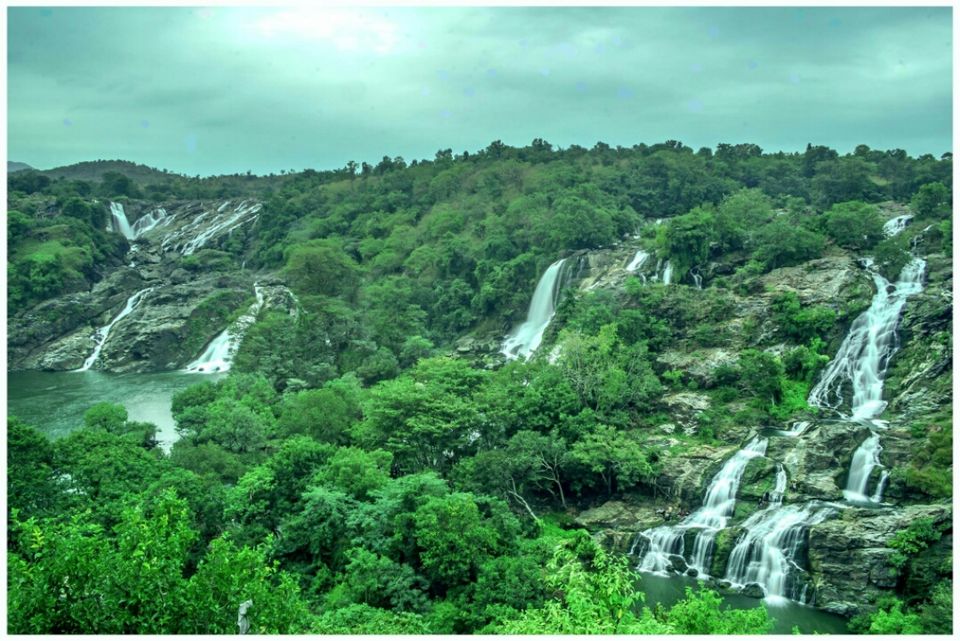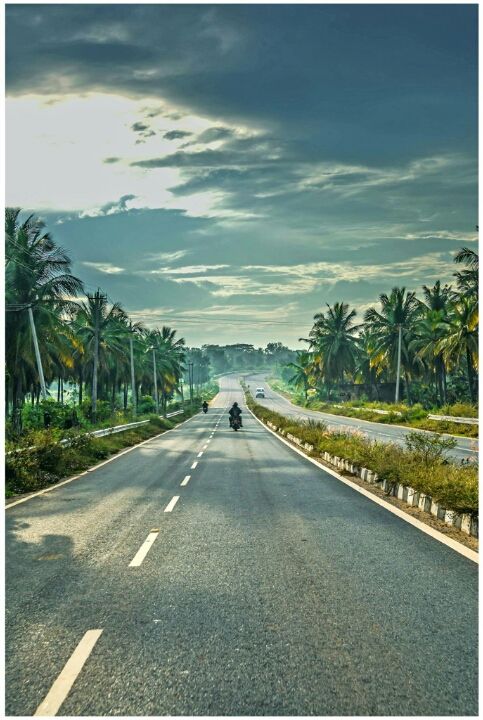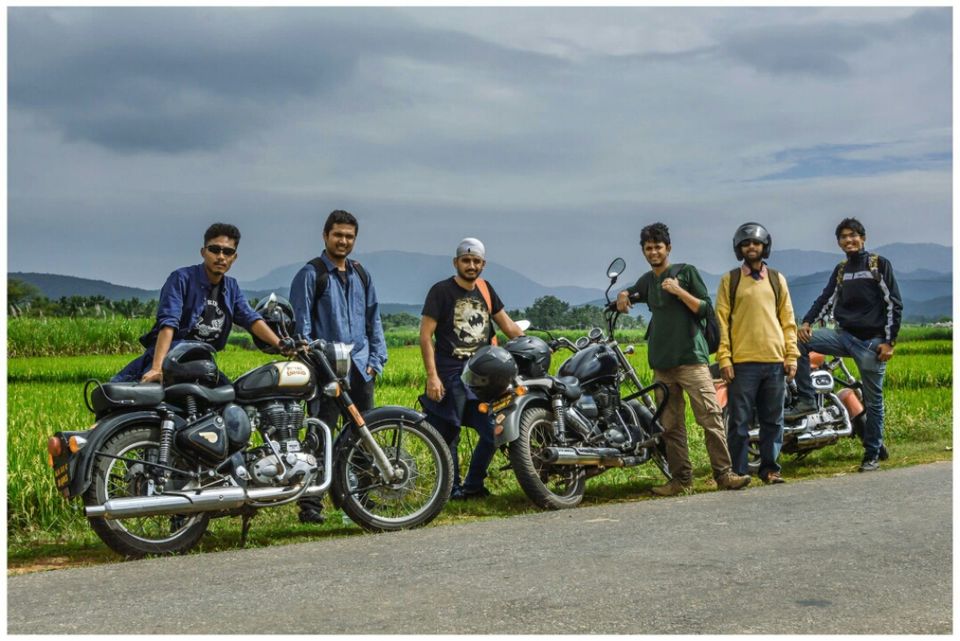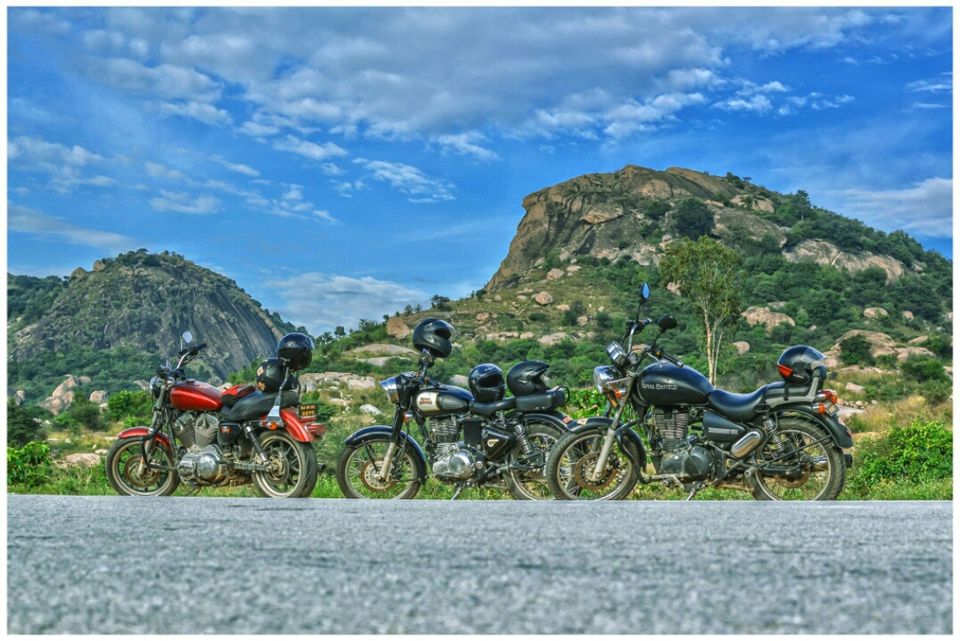 One day trip.
Six friends>>Three bikes- Harley Superlow, Royal Enfield Thunderbird 500 and a Classic 350.Distance Covered -460kms(Silk board, Bangalore to Silk board). Route: - Silk board-Nice outer ring road- Bidadi(Take left diversion from Mysore road)- BR Hills-Sivasamudra Falls- Silk board.
It was an awesome experience to be with your friends after passing out from the college.So, in no time we booked the bikes and the journey started 5am from Bellandur,Bangalore.Unexpected surprise was the rain on our way and believe me we were almost frozen,  but the fun lies there.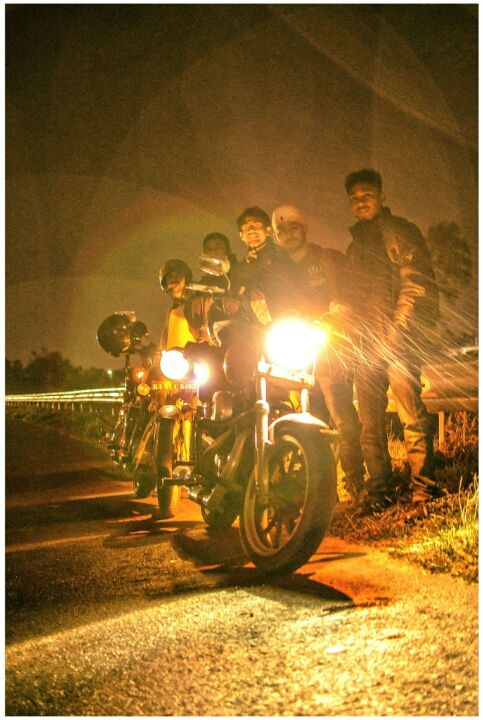 Just after an hour , we were on  the mysore road and a diversion from Bidadi towards left was indeed an awesome road to ride.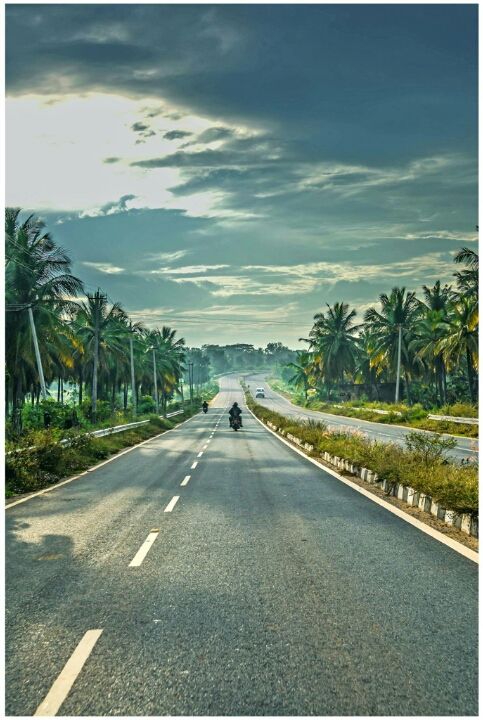 Next was the rural Karnataka , full of sugarcanes and corn farms. You can have sugarcanes here until you are tired of peeling off the sugarcane and even you can carry some if you can manage"hehe". Until then we covered around 150km and BR HIlls was just another 50.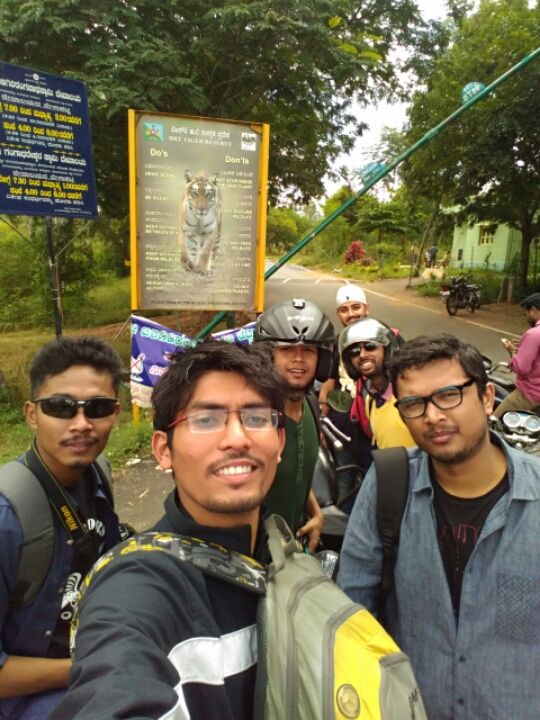 There we were entering the tiger reserve.Although the pic looks scary but it was not so unless you are lucky enough." You know what I mean!!"The joy was reaching the top and enjoying the beauty from BR Hills.

 It was 1pm  and the next destination was Sivasamudra Falls."Bye bye" BR Hills and we were headed towards the falls.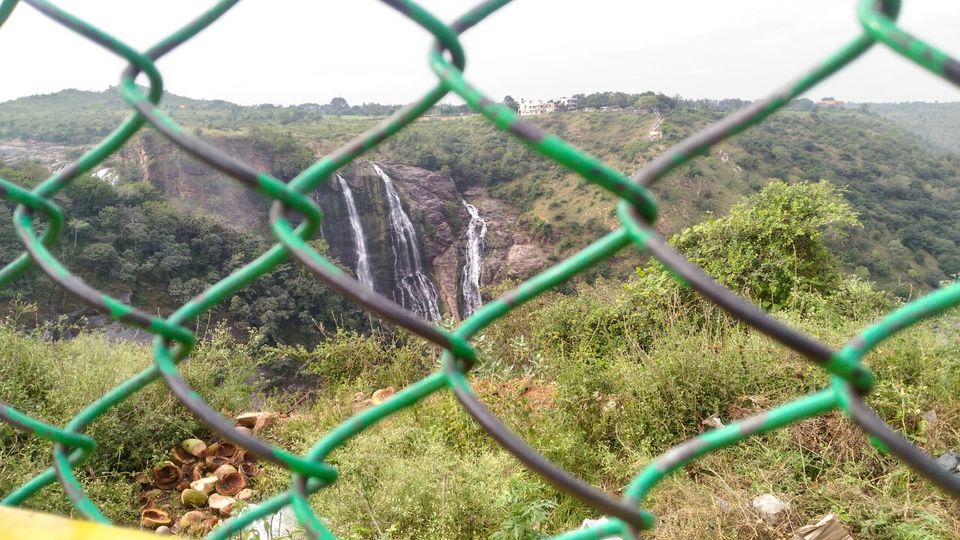 After covering around 60km we were at the falls.,(Don't get disappointed from this pic).A few km from there were  the majestic SIVASAMUDRA FALLS. There we were....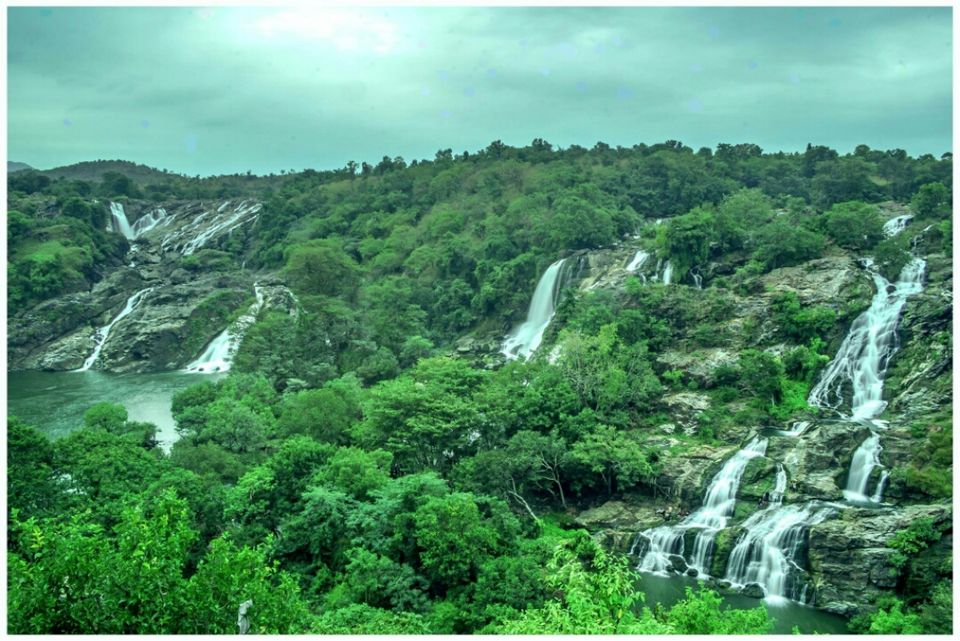 It was really a cool place to enjoy.After reaching there we got down to the falls .Don't worry...not a big task ,just a few hundred steps and there we were..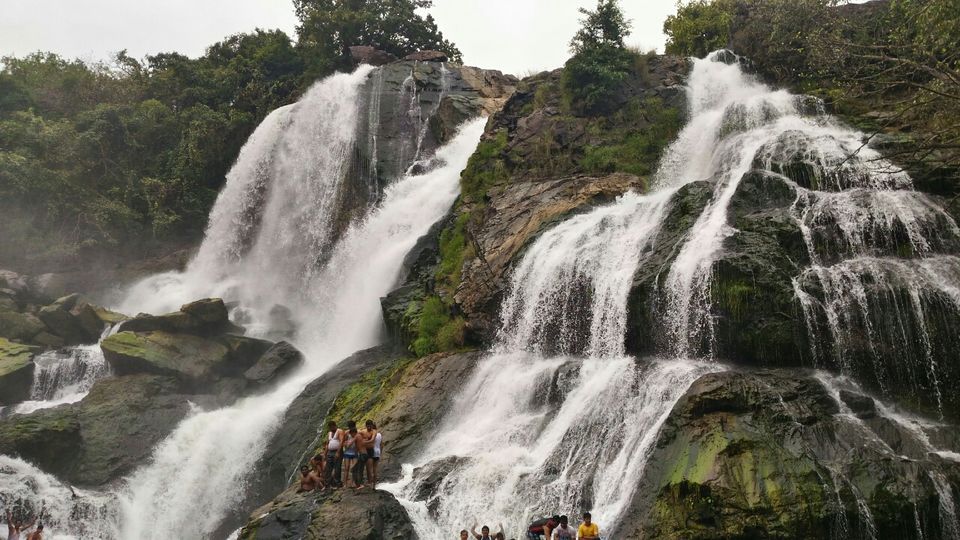 4pm, It was time to say goodbye to those breath taking falls!!At the end with two glasses of sugarcane cane juice  we got back on track  with around 160km to cover .9pm, Indranagar,Bangalore.Time to part away from friends.Adieu..with a promise to be back for some other trip.Some day _somewhere_but with the same old friends.
RIDE_REPECT_LOVE!!