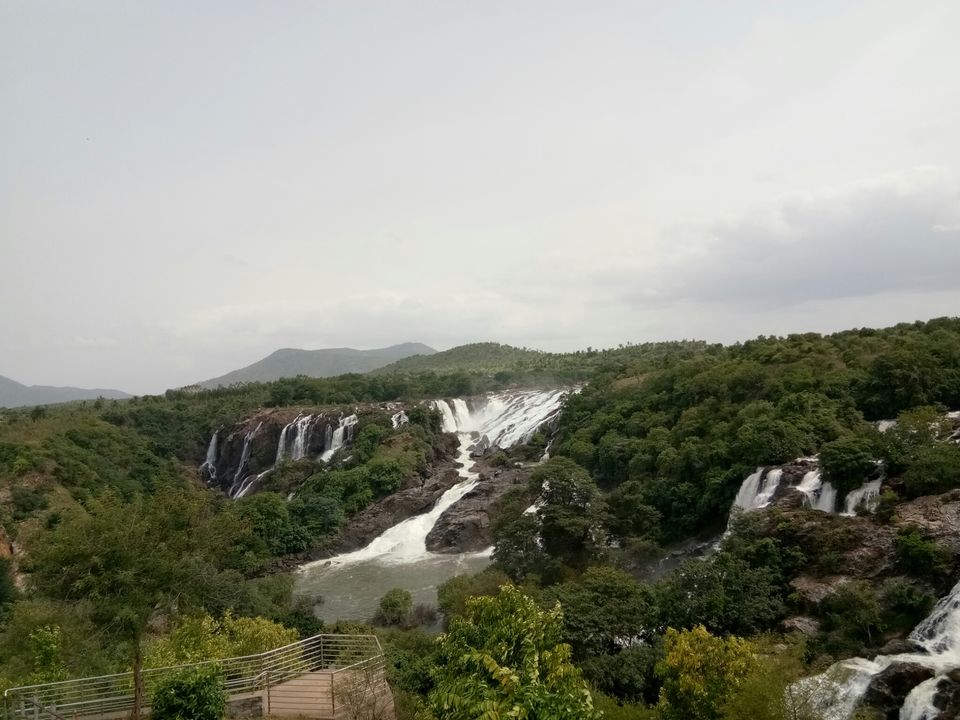 It was a cloudy sunday morning. We decided it was a beautiful weather for a ride .. Quick tap online we found shivanasamudra was one of the places we did not visit and besides since its monsoon it was best time to visit.
Just to give u a brief about the place :
Shivanasamudra is a small city in the Chamarajanagara District of the state of Karnataka, India. It is situated on the banks of the river Kaveri, which forms here the boundary to the Mandya District, and is the location of one of the first hydro-electricpower stations in Asia, which was set up in 1902.The project was designed by Diwan Sheshadri Iyer.
Courtesy :wikipedia.
Approx 138 kms from bangalore lies two waterfalls that is unique and Mesmerizing. Gaganachukki and Barachukki falls are formed due to split that takes place by river Kaveri.
We took the kanakpura route which luckily had good resturants on its way . Coz close to ganagachukki you dont find many places to eat . When we travelled we found loads of Karnataka Police Gaurding the way gaganachukki is less crowded and you have to park your bike in a dusty and muddy ground . Then walk approx one kilometer and series of steps will expose you to gushing water and nature at its beauty .. One can see it from far and enjoy the beauty .. Beware of monkeys though they are harmless until they see you with food :)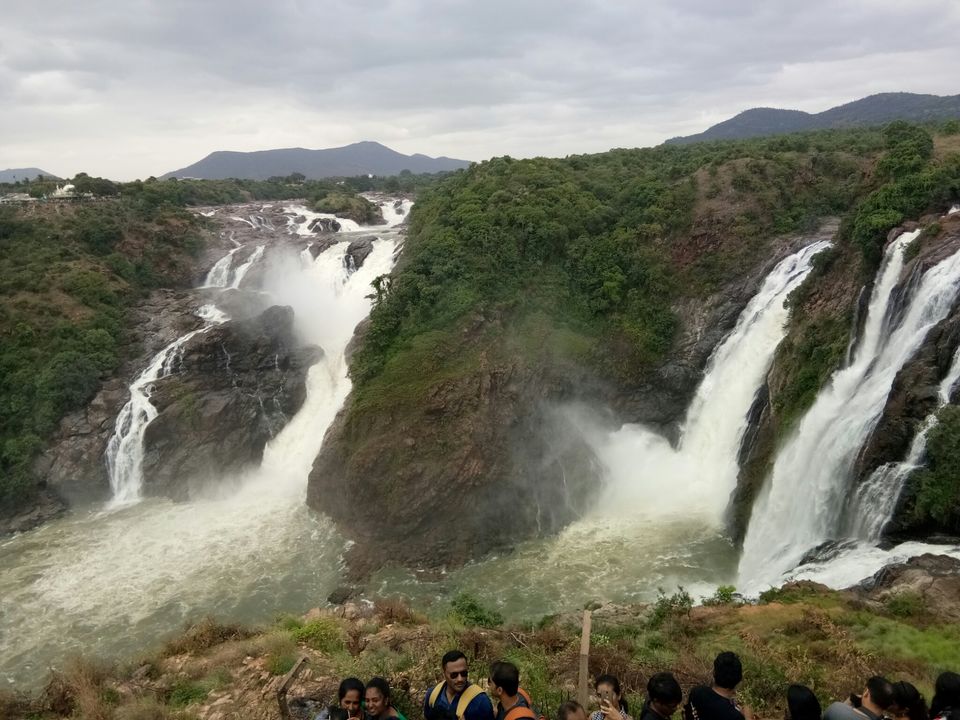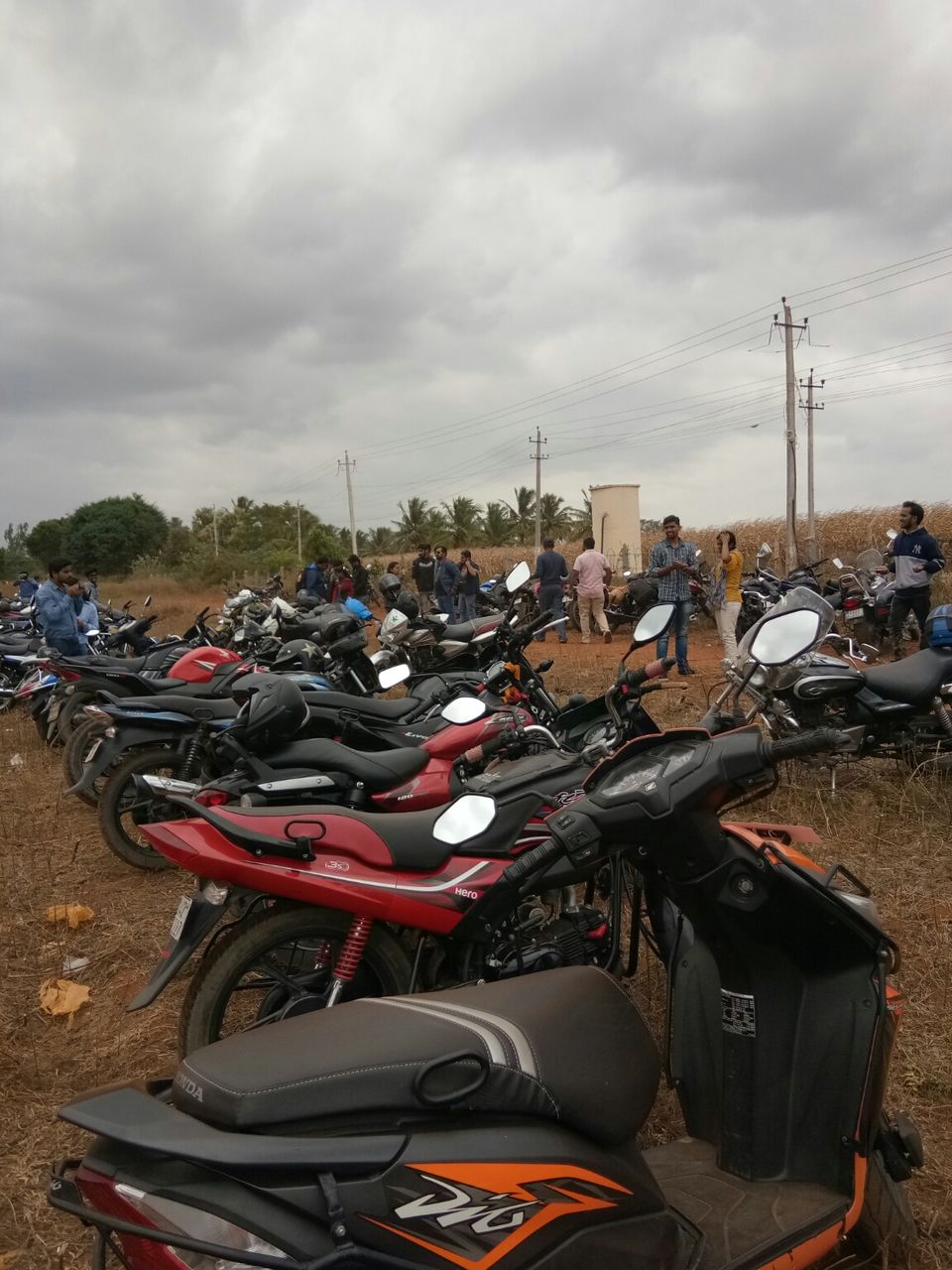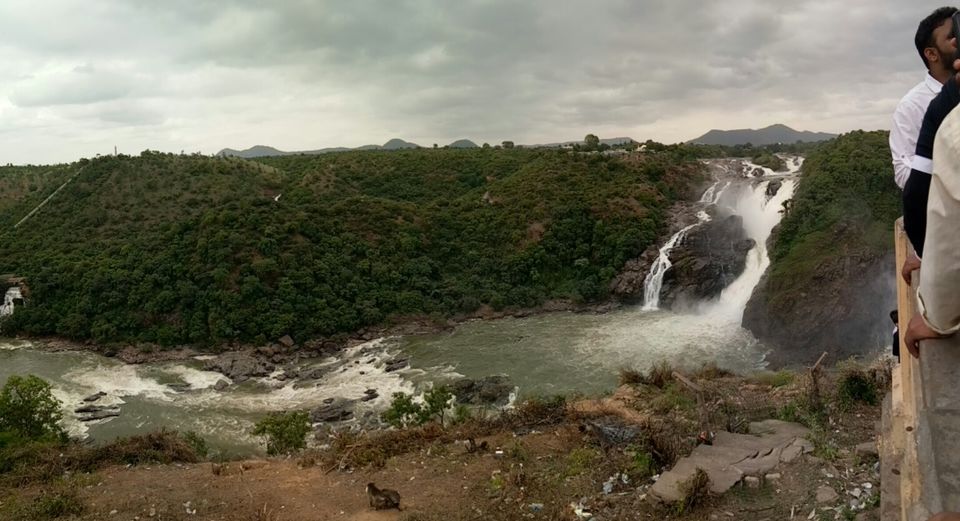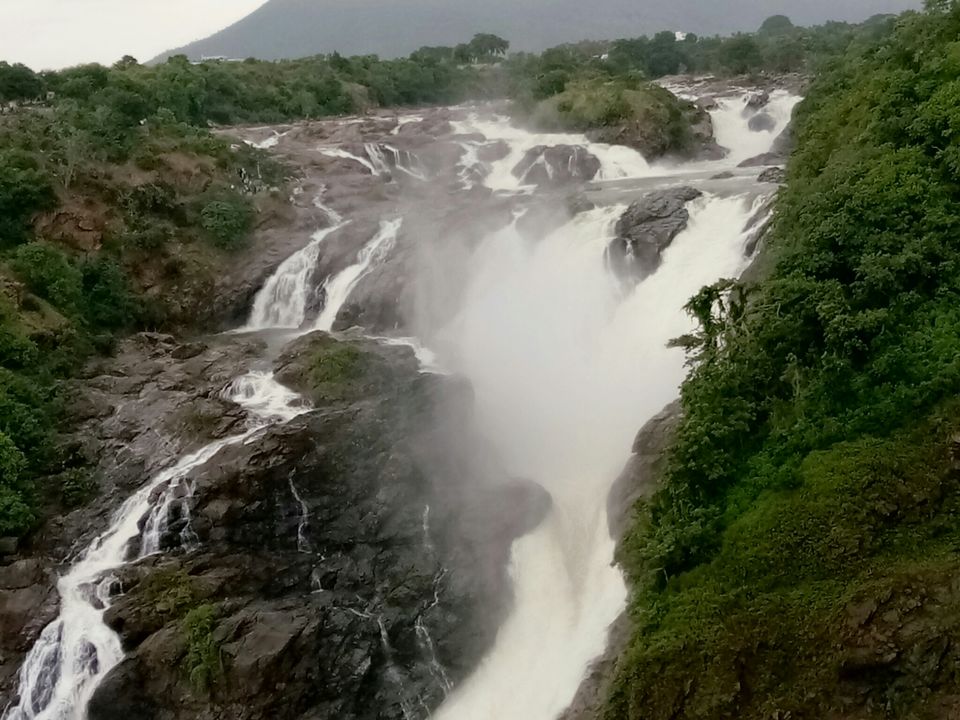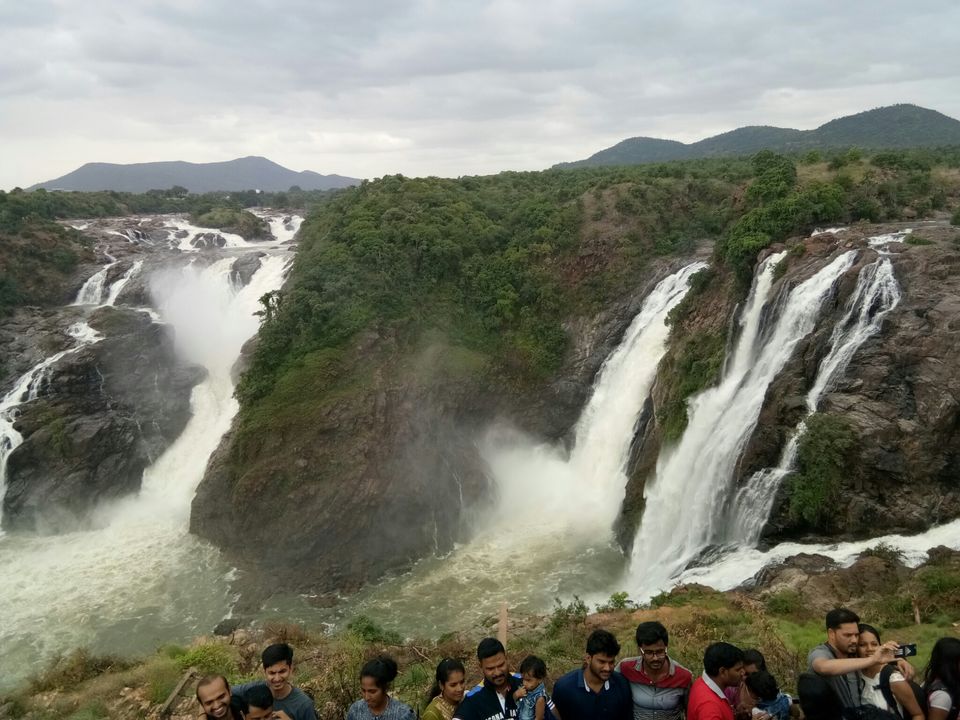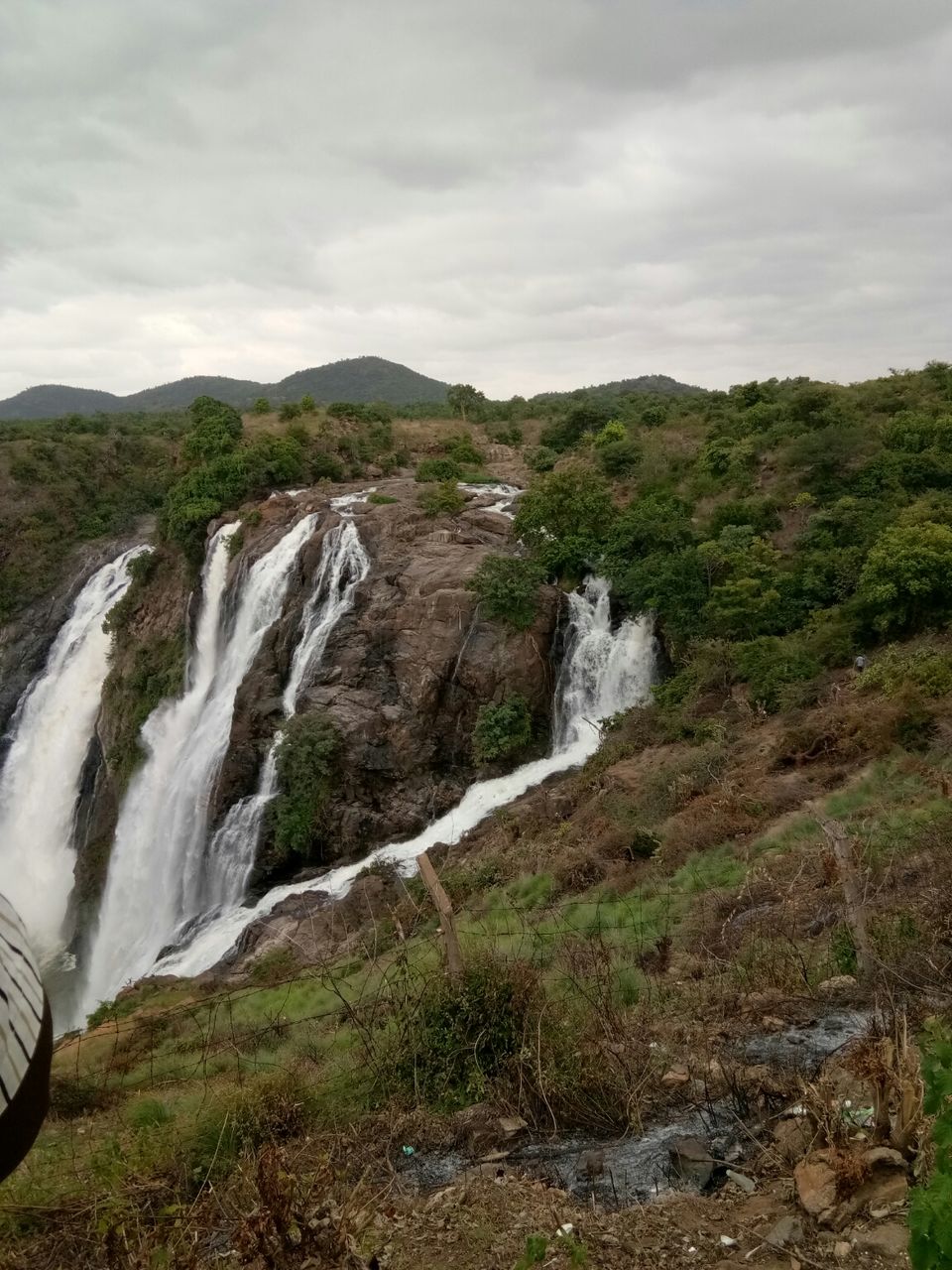 But trust me i had the most yummiest boiled corn of my life from the stalls there .. After having eye full from below the stairs and also from the view point placed just before the stairs . We headed back to next destination barachukki falls .
Trust me guys if you are a nature lover like me you will love the journey of lush green forest and water in abundance and on the way you come accross places where the river flow is not harsh and once can go boating and even take a dip . You will find loads of family picnic on the banks of river .
If you wish one can also visit the darga on the way to barachukki and behind the darga (muslim mosque) you can have close glimpse of gushing water and feast your eyes .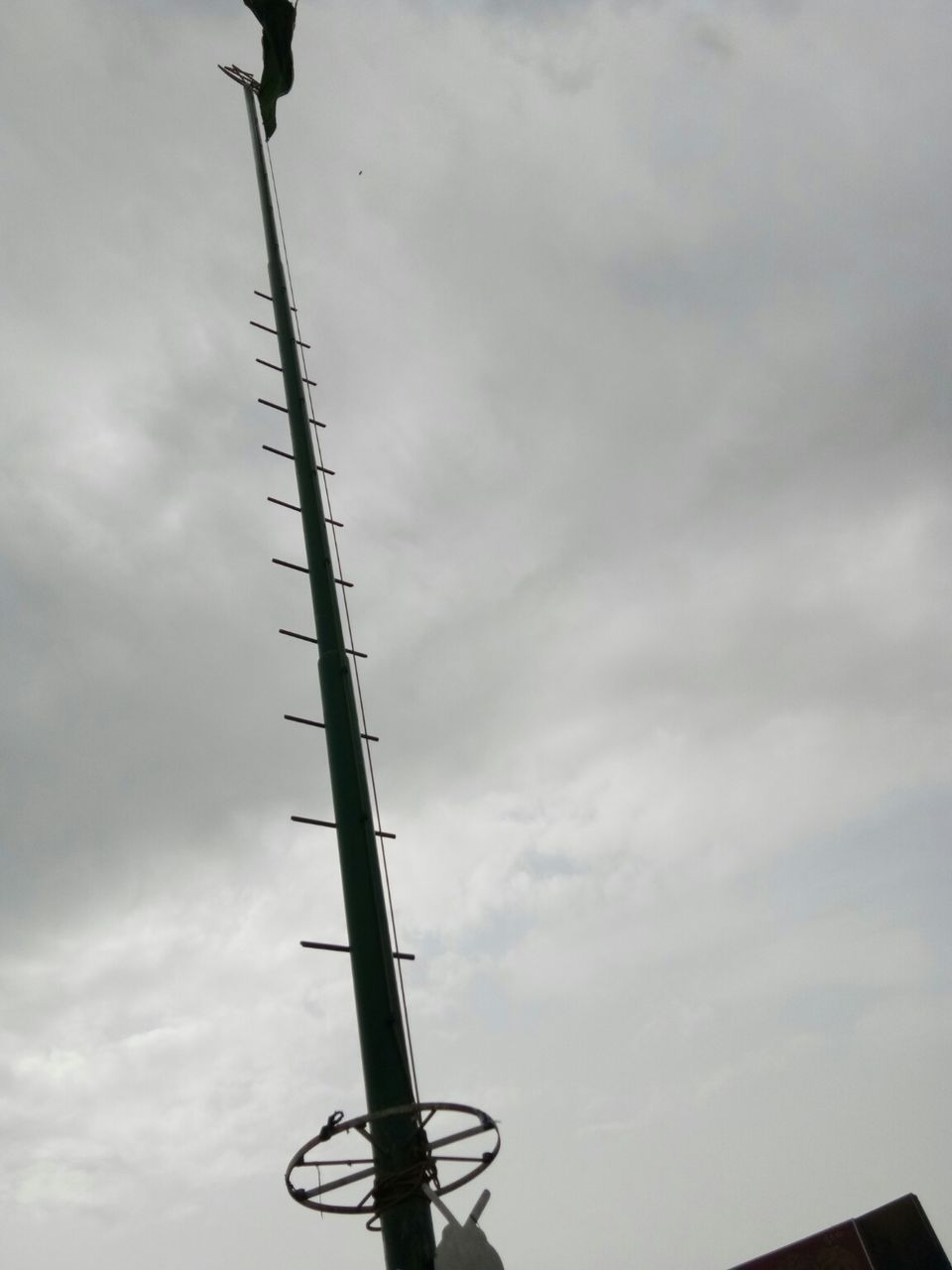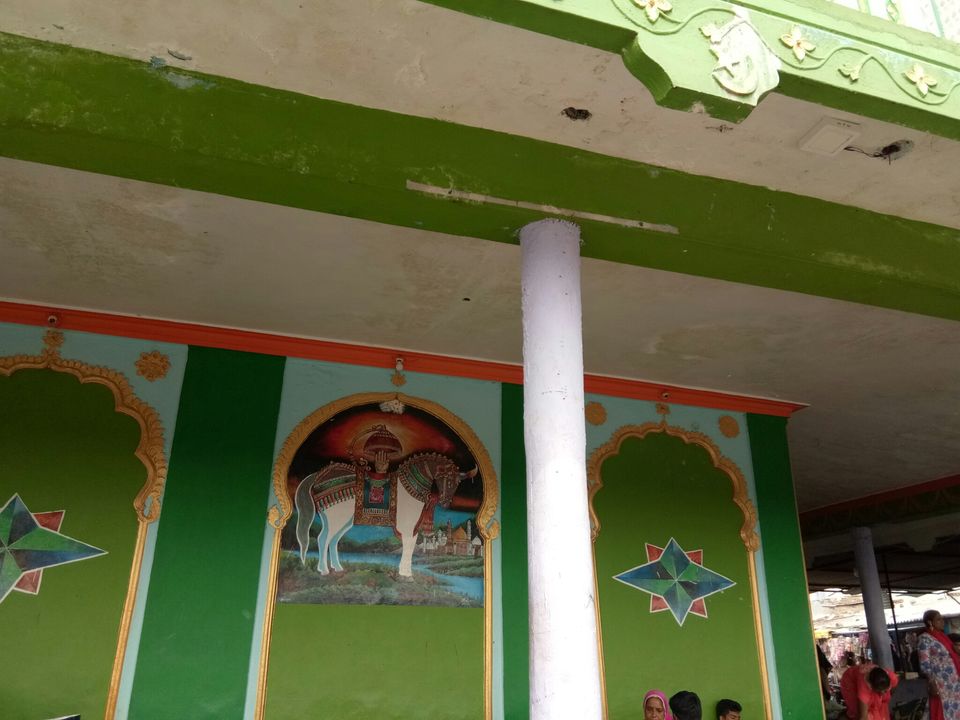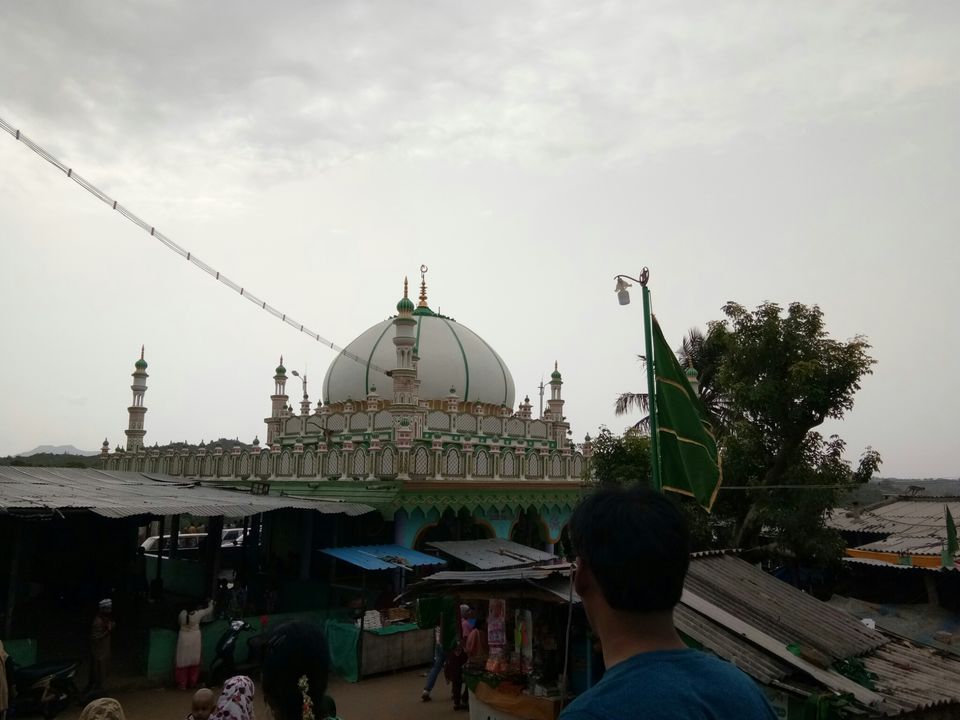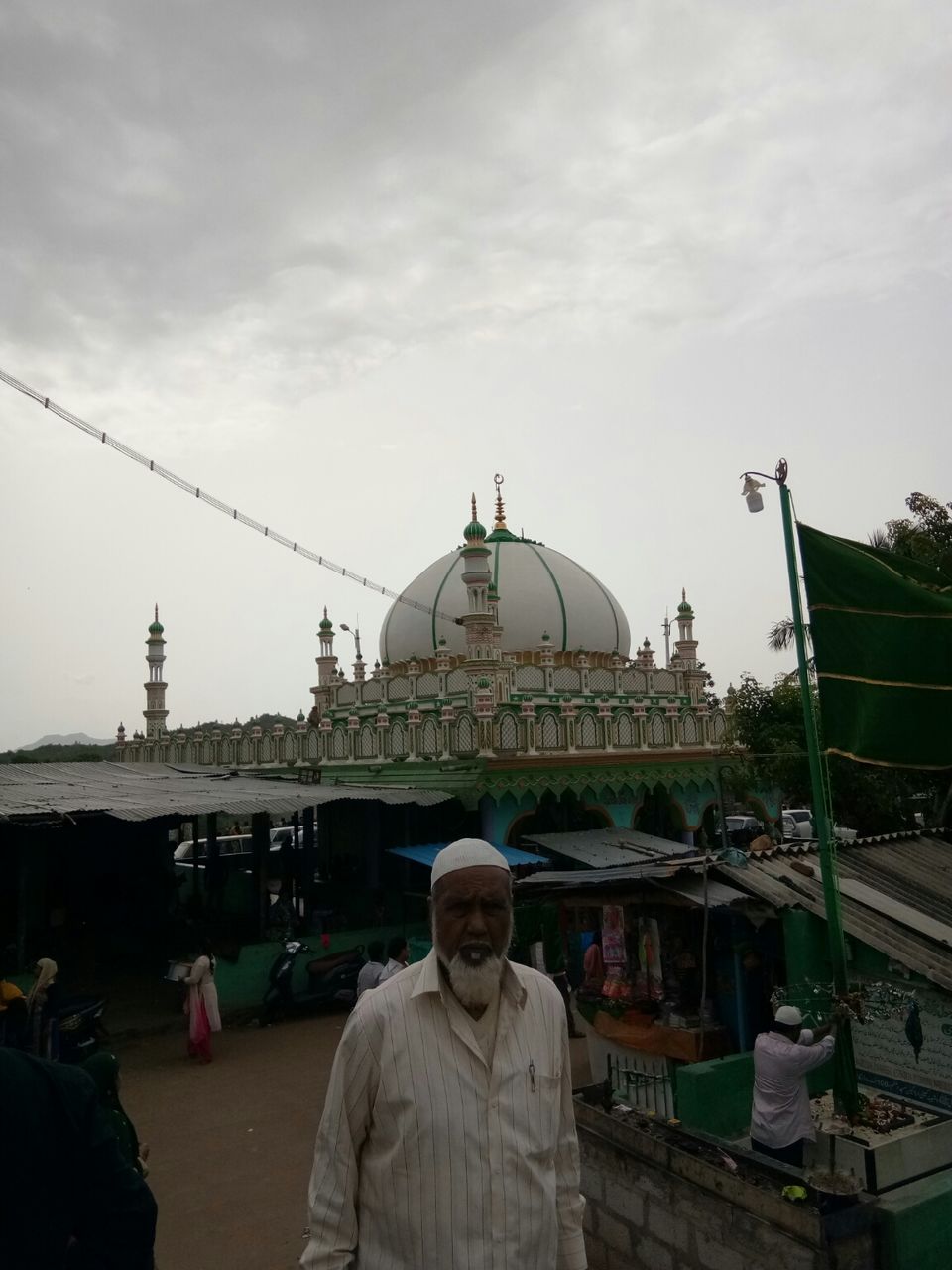 i am sorry i did not click any pic as i was engrossed with the beauty. Another advantage of visiting this place is .. You have a fish stall right at the entrance to quench your love for fish its a treat by itself. Few mins ride from there we reached barachukki falls . Guys if you are visiting over a weekend be prepared to face issue with parking . Steep walk down will lead to barachukki falls previously people where allowed to go close to the falls unfortunately due to security reasons we cant go close .
There one restuarant run by the government at this place and a vast area to sit and enjoy the breeze ..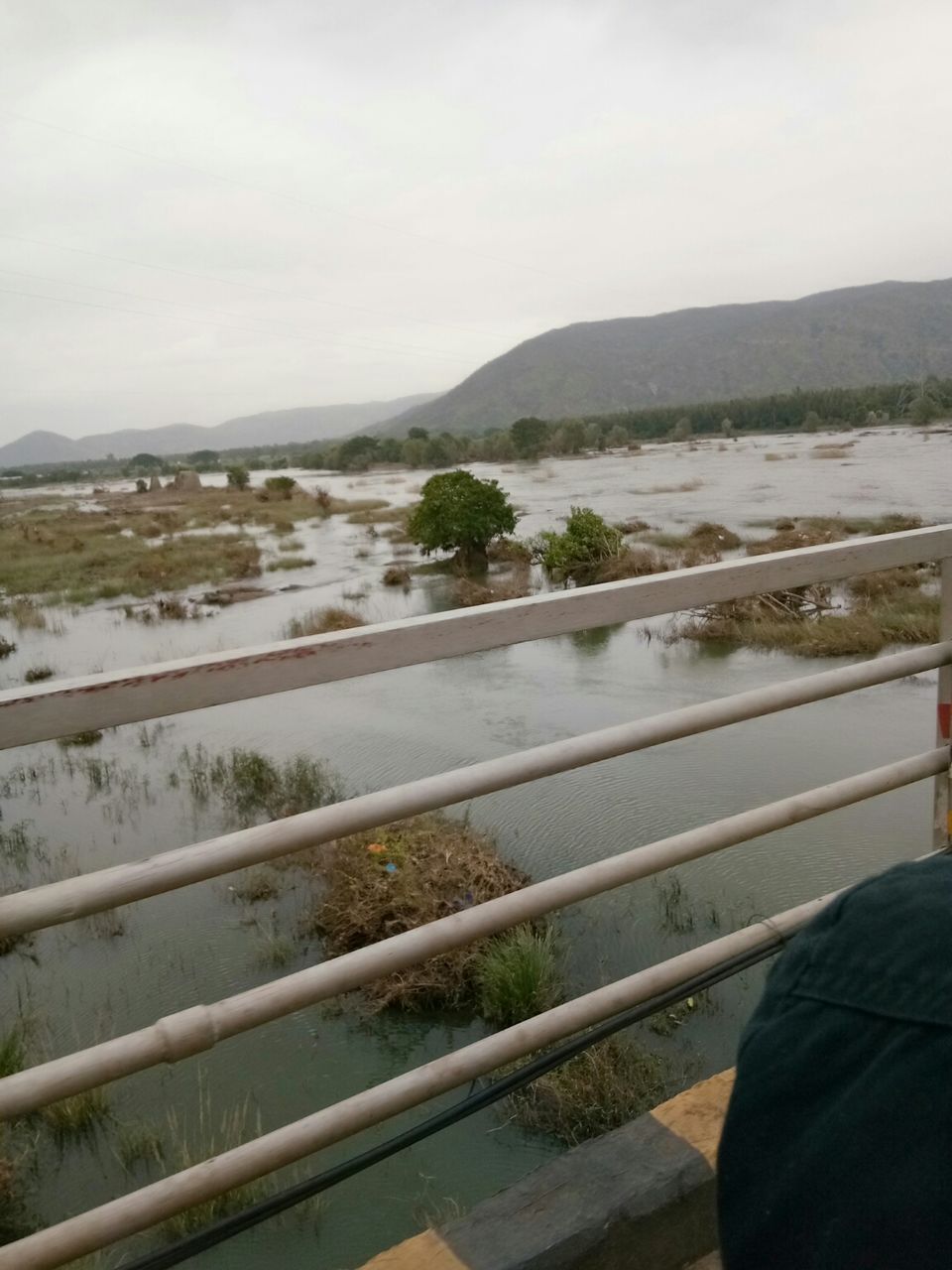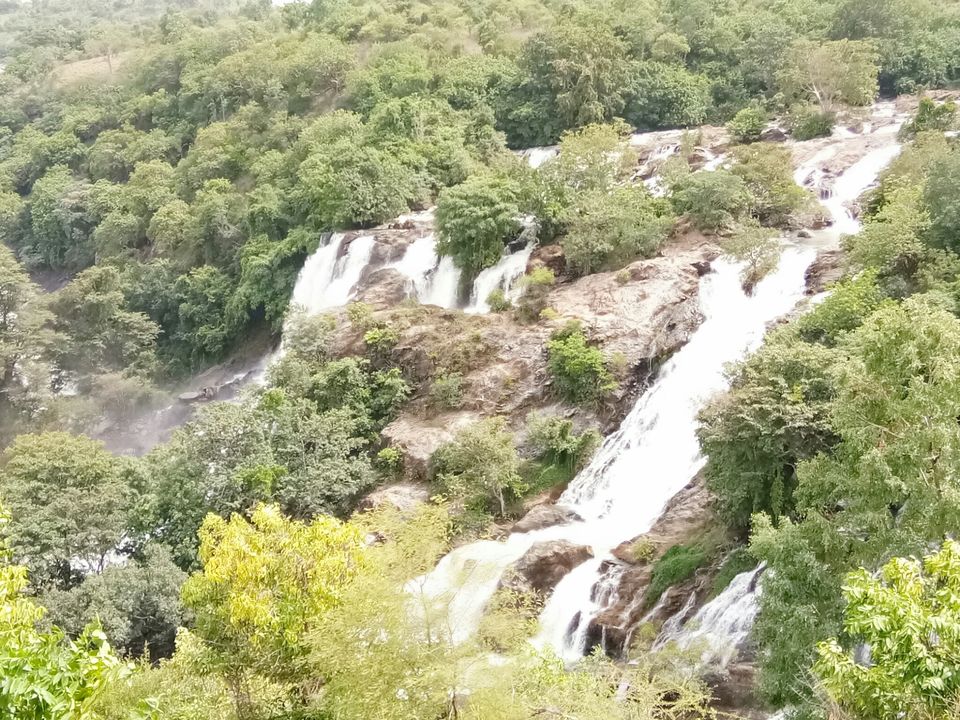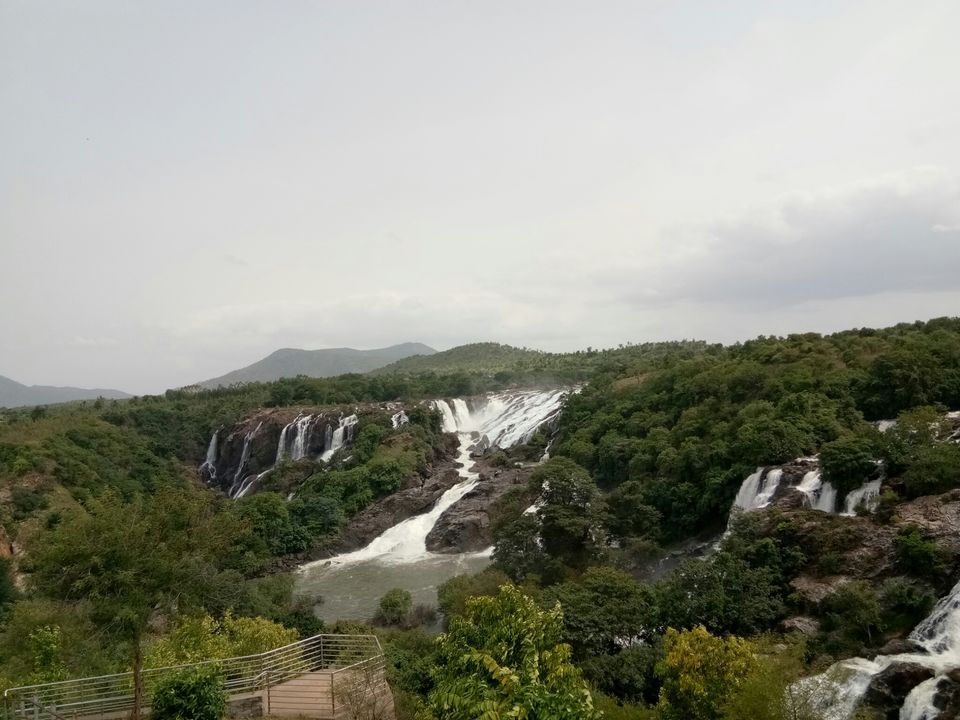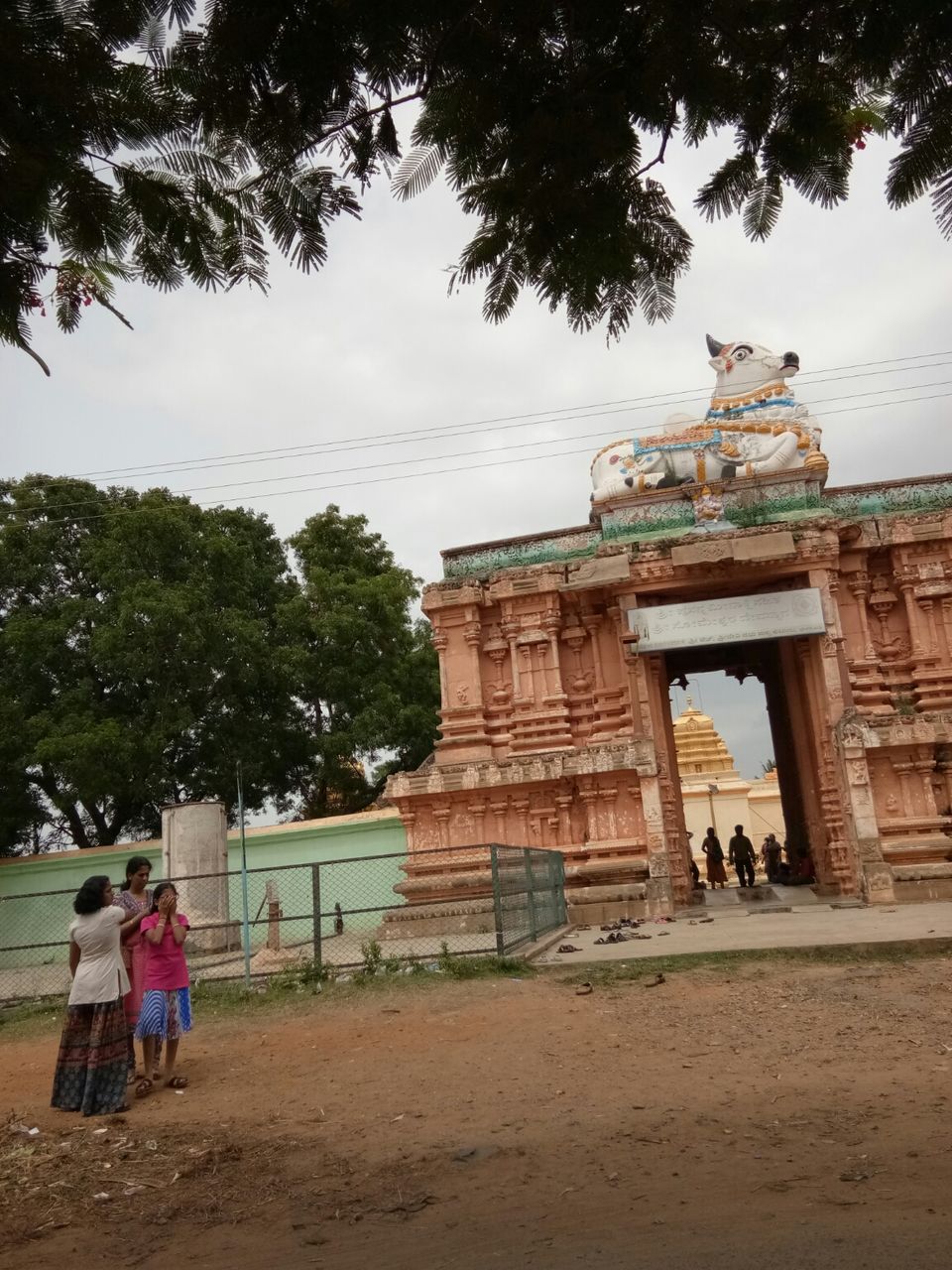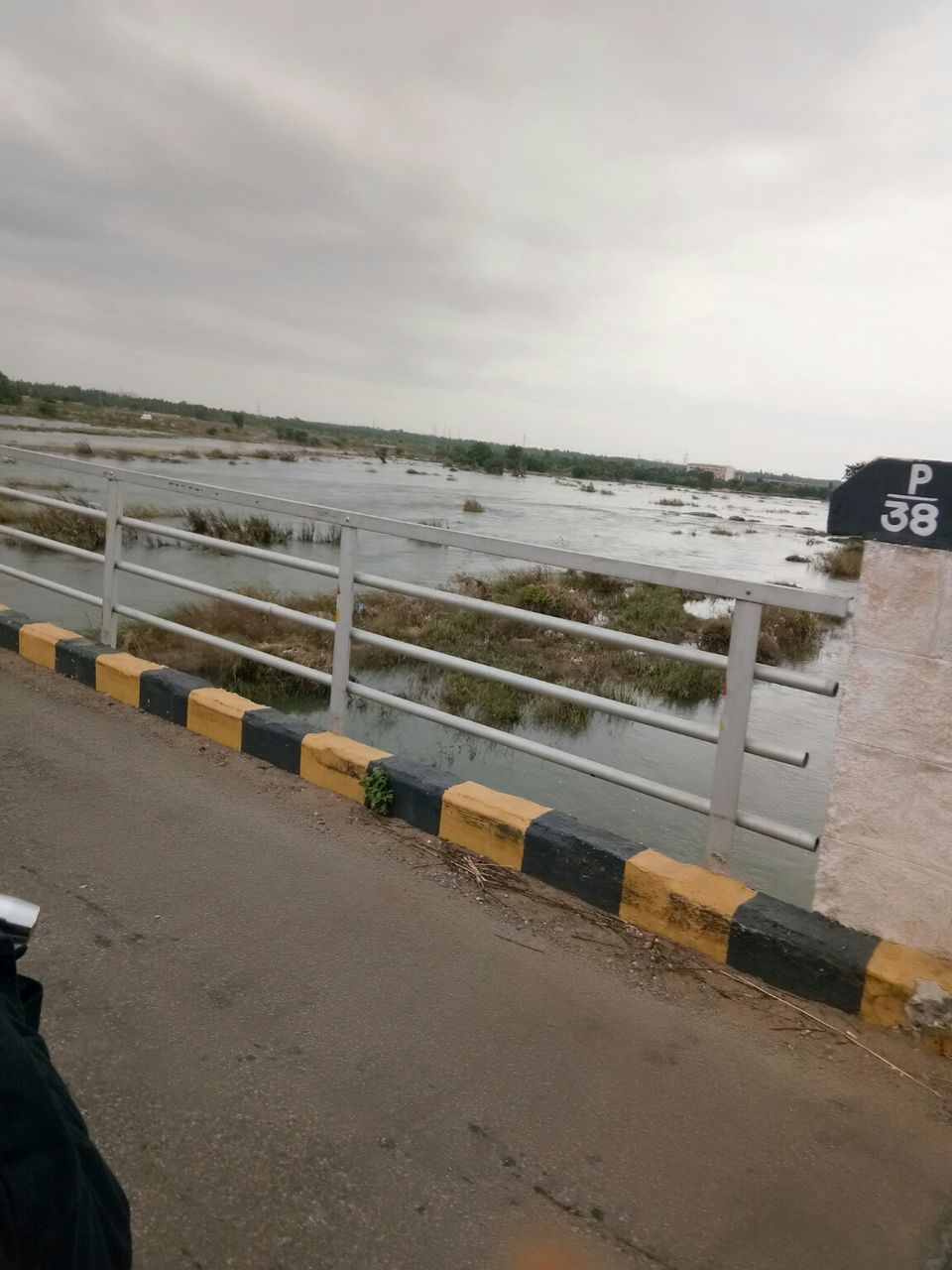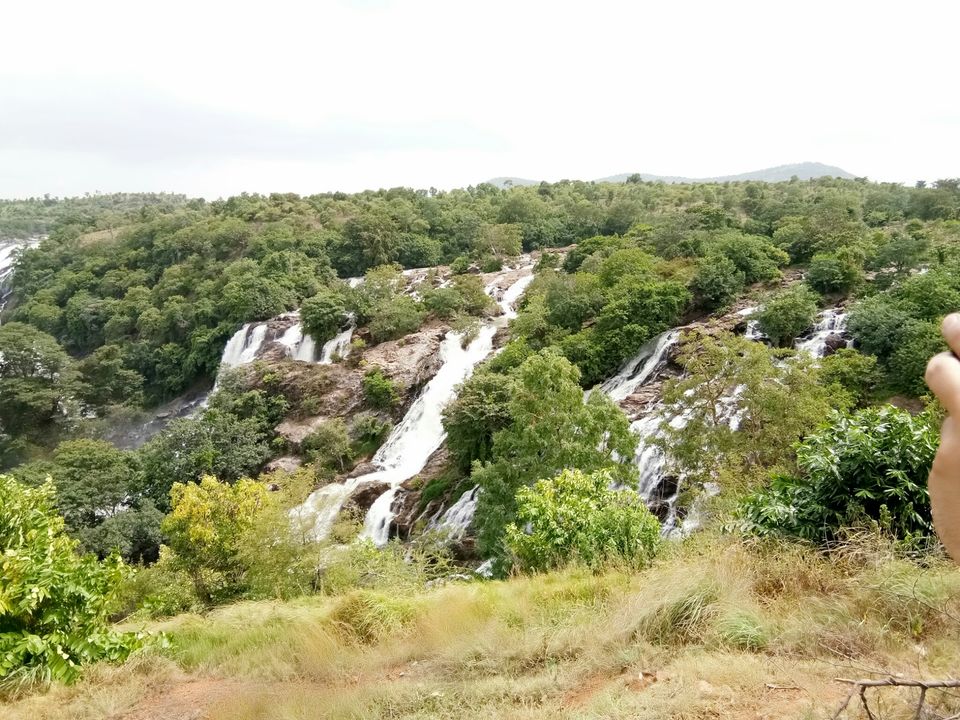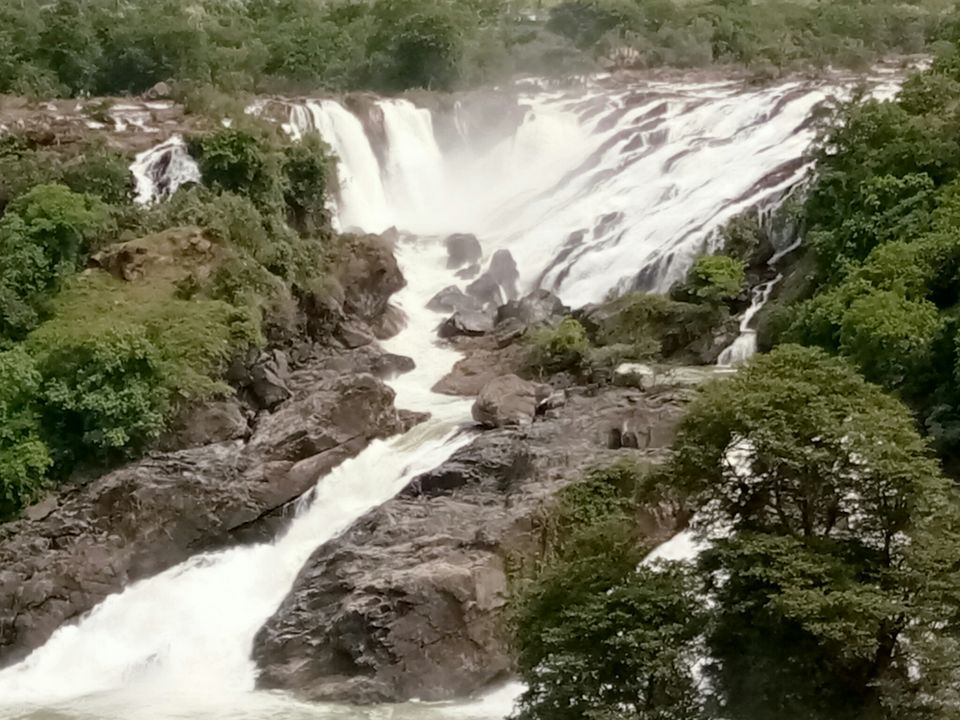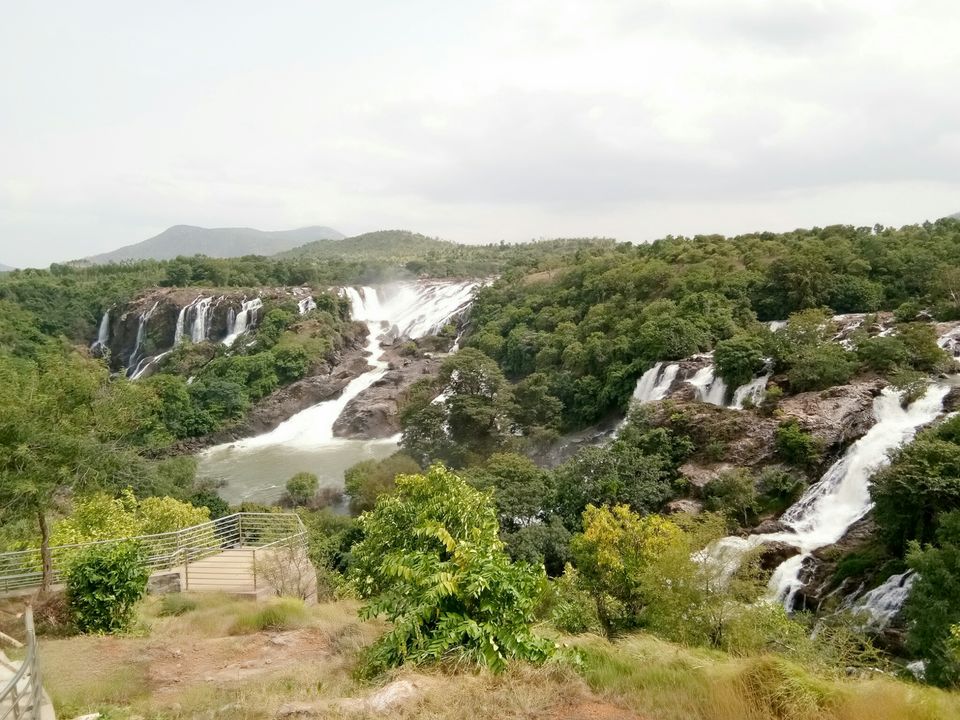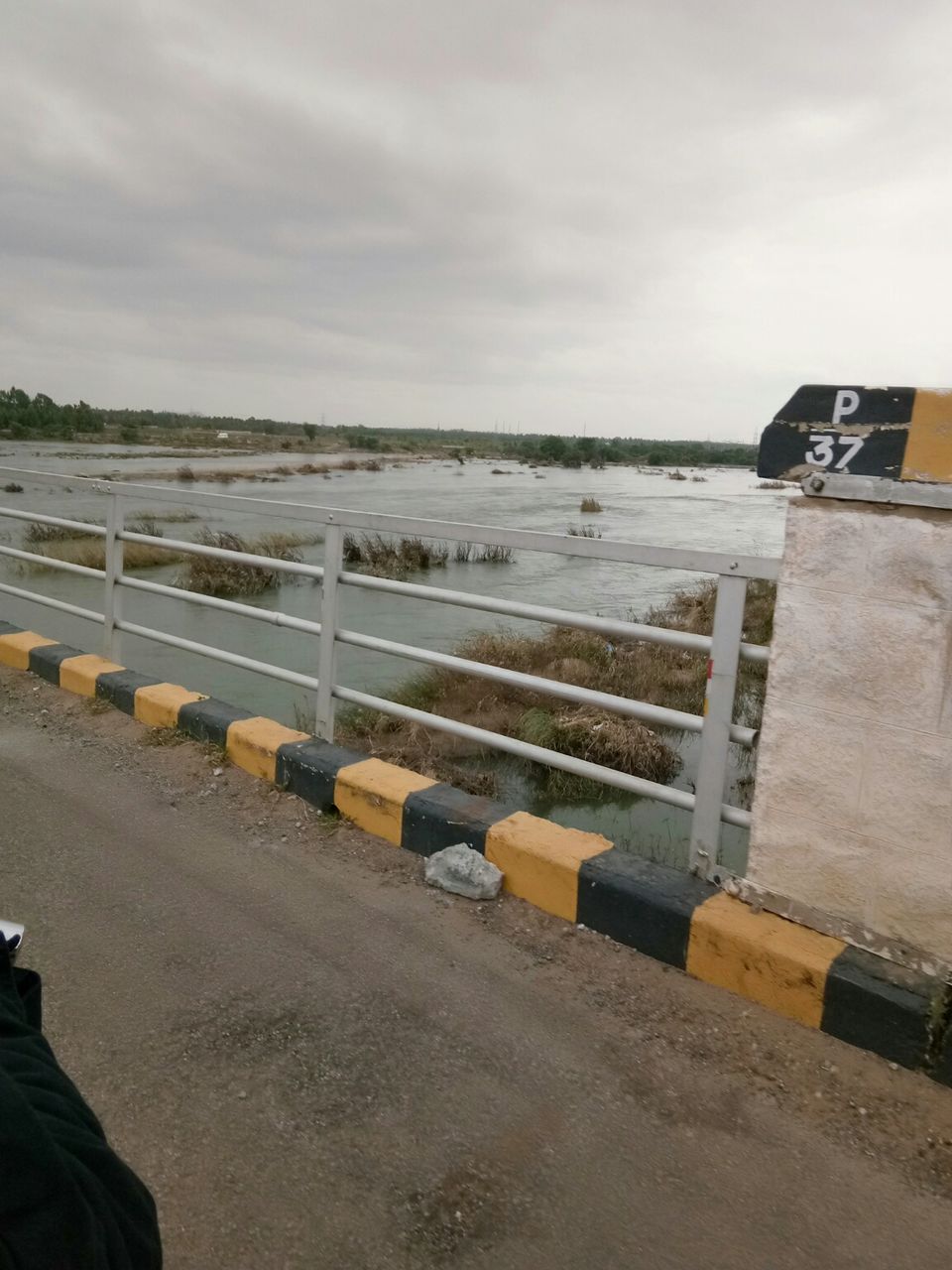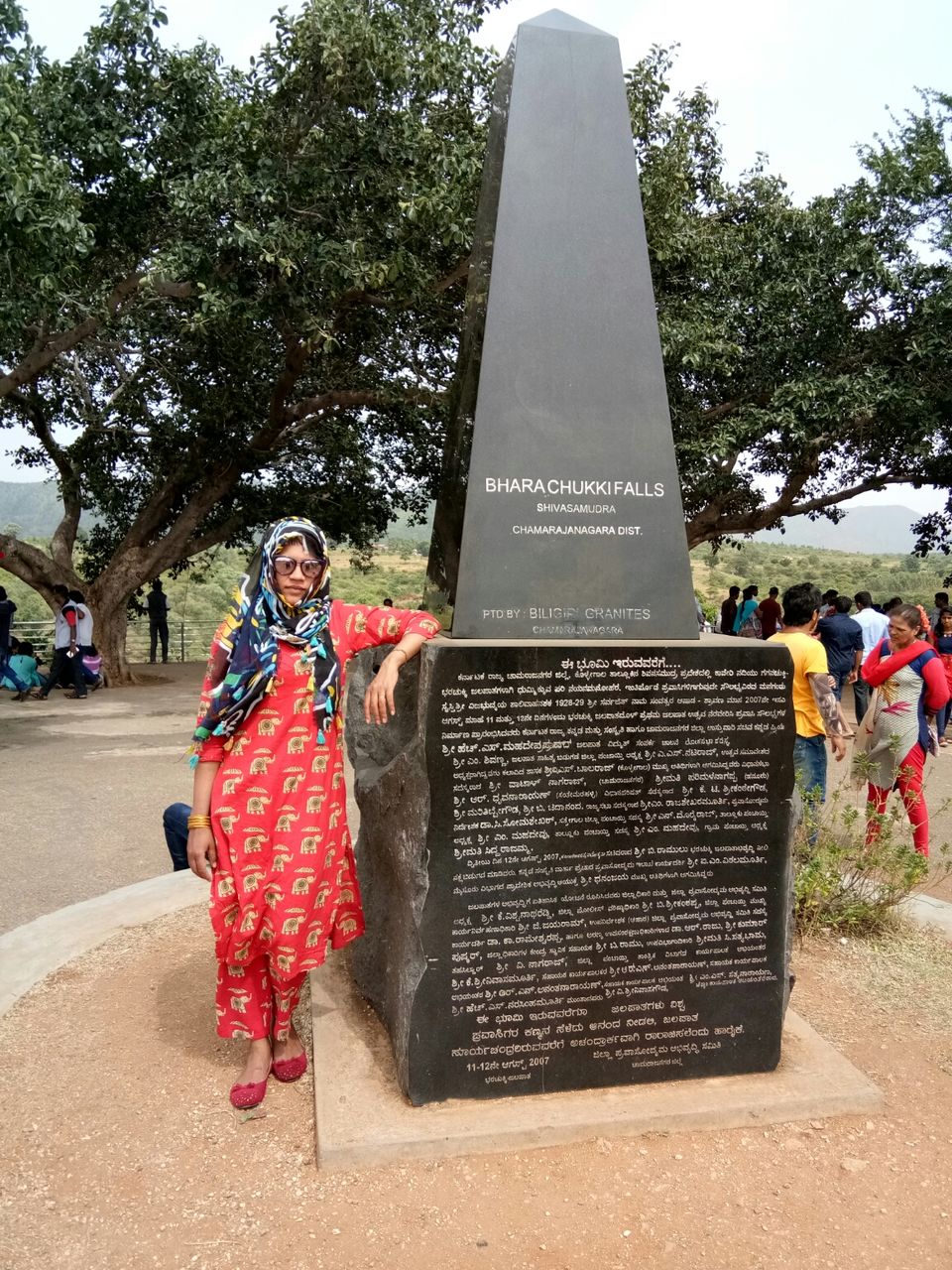 after some rest we headed back to bangalore .. If you really have time you can also visit TALAKAD on your way back its closer . Since we had work that night we had to return in a rush.
Will i visit again ?yessss
Pros :
*its one of the biggest falls in Asia
* travel route after kanakpura is smooth and green
* clean place . Barachukki also has washroom facility which is well maintained
* heaven for fish lovers
*people are friendly
* good place to picnic with family and have fun
*safe place for solo travellers
Cons :
* one must cover well to protect from dust and heat as few roads are still not maintained well
*you do not have proper resturant to eat . Even though street food is yummy
*minimal options for vegetarians and vegans
Approx expense via bike including food and fuel summed upto INR 600/- to 800/- and worth every paise that was spent .
UNTILL NEXT TIME SEE YA ALL