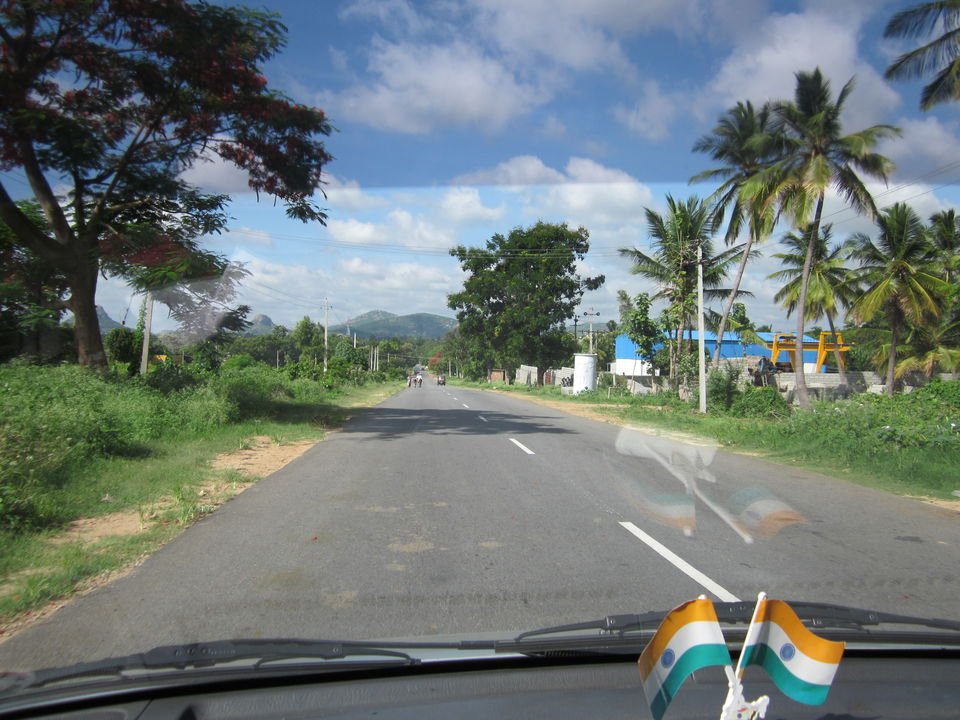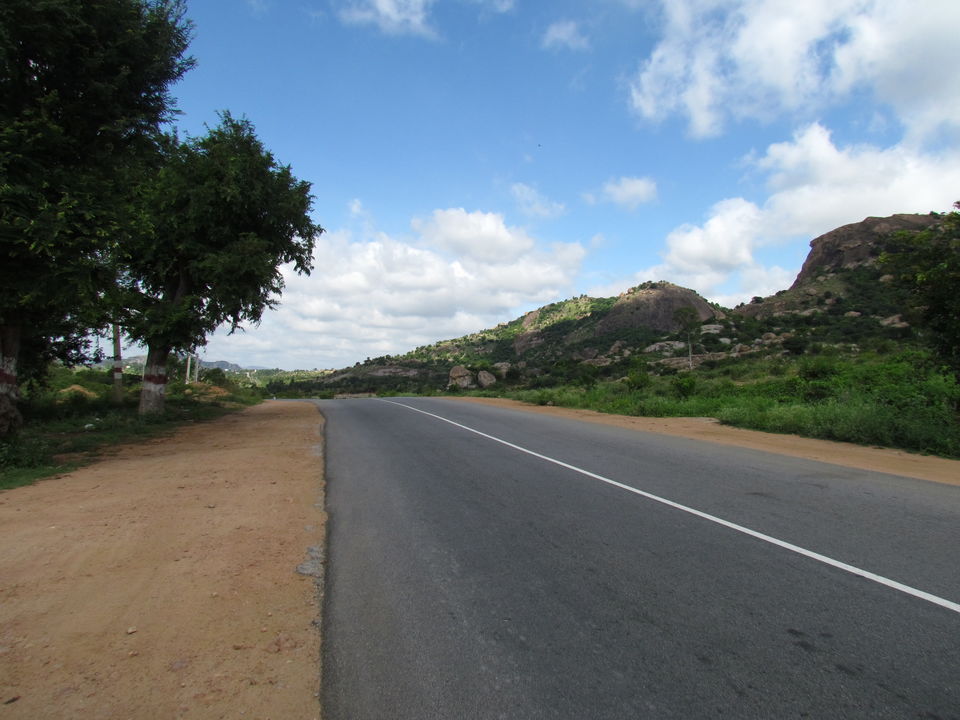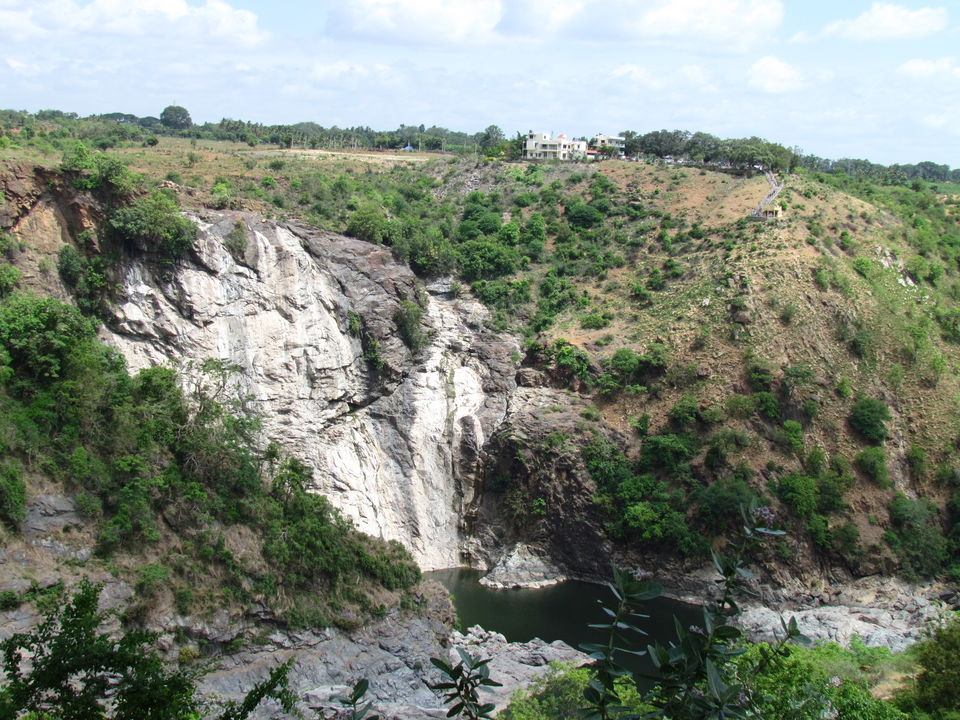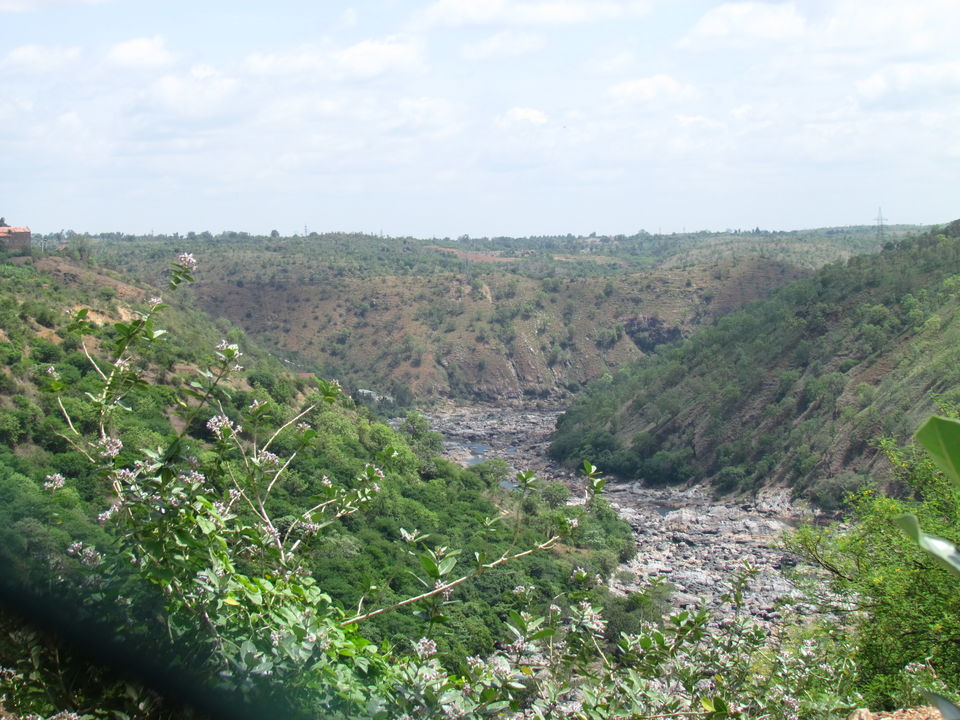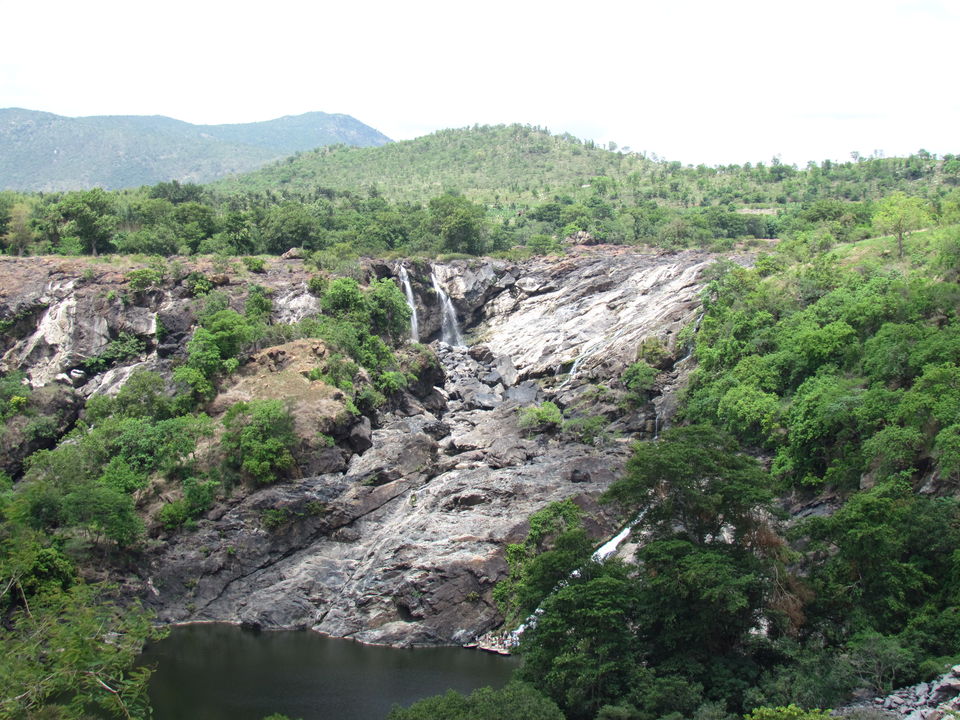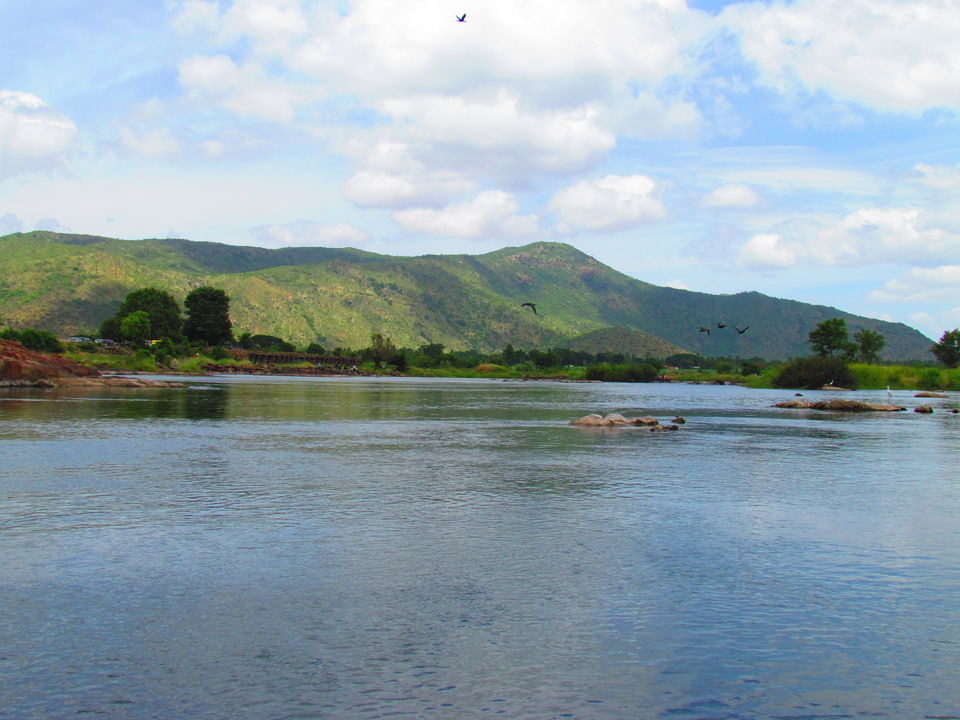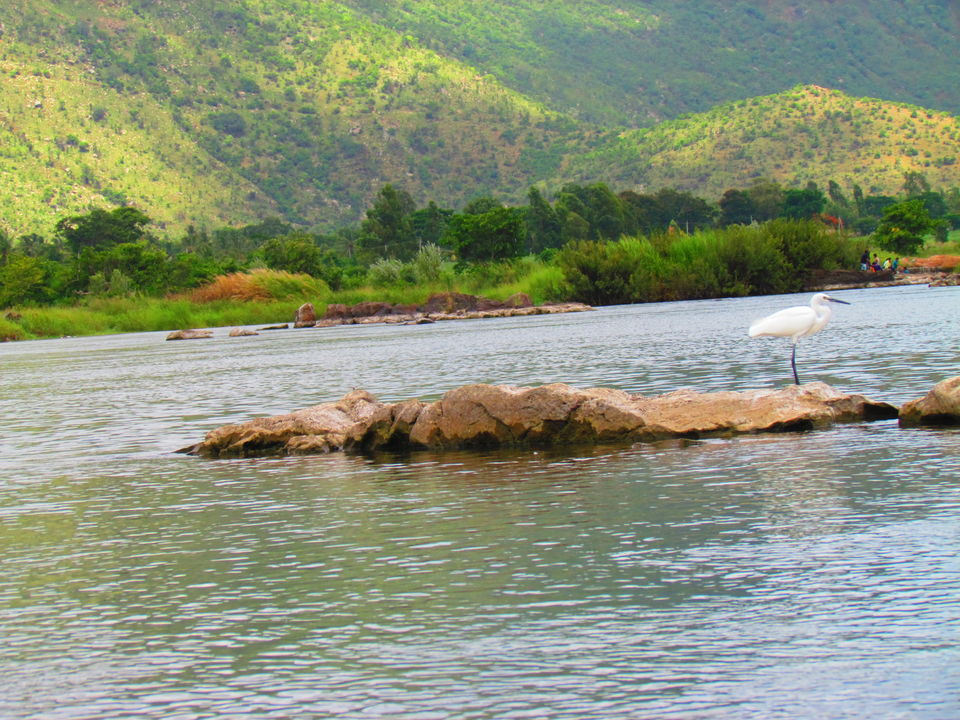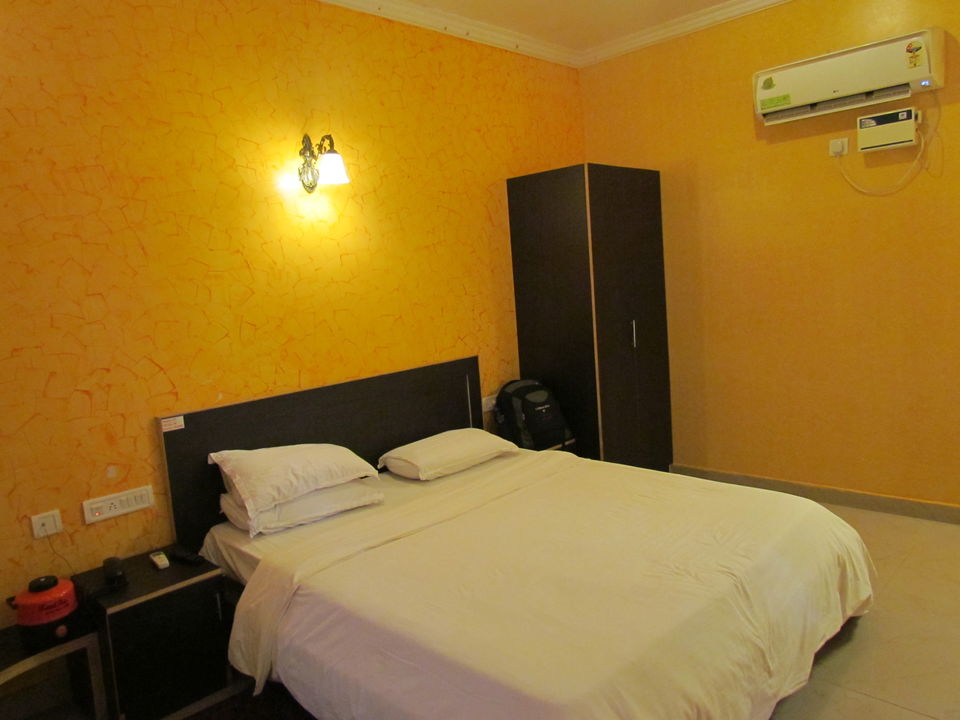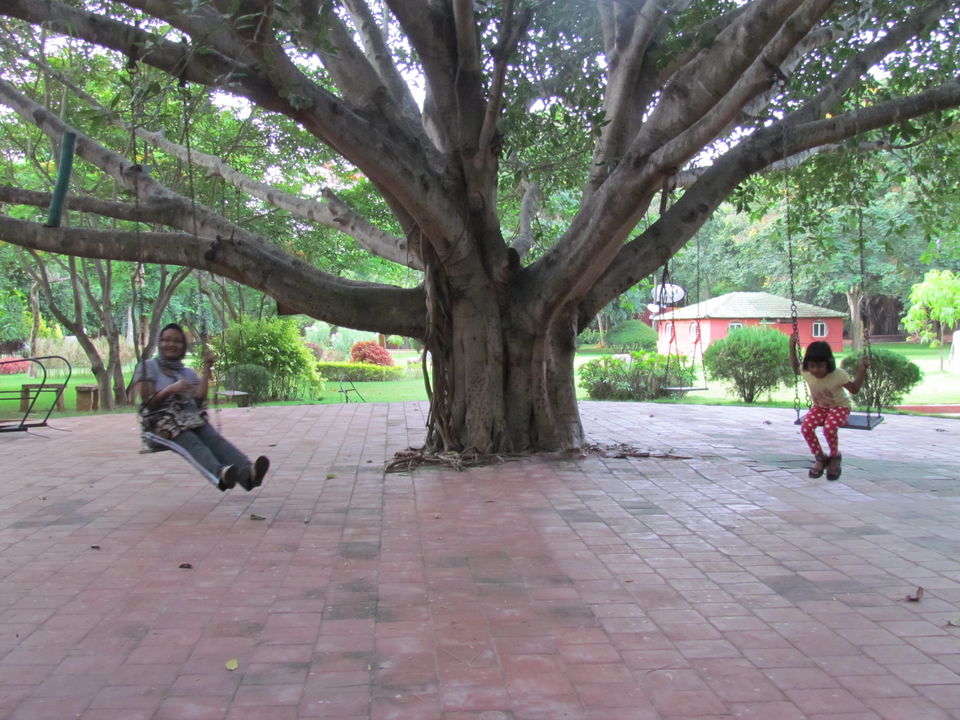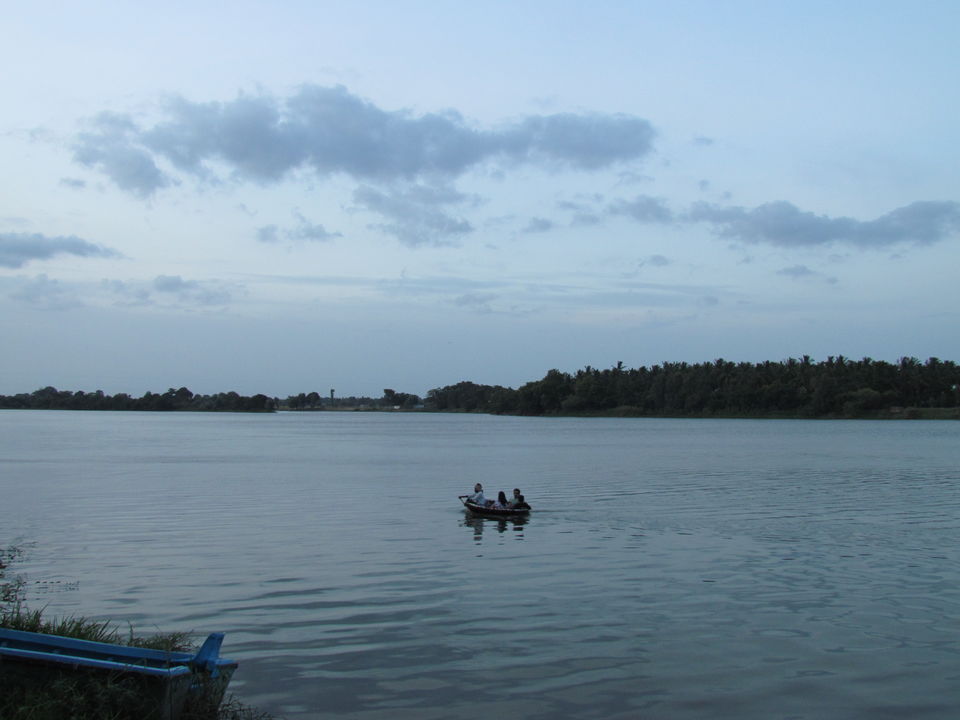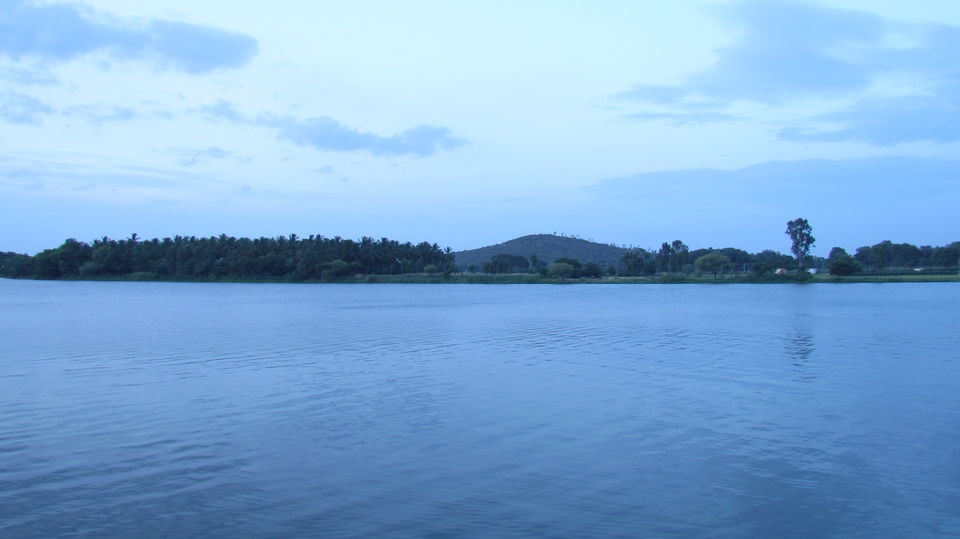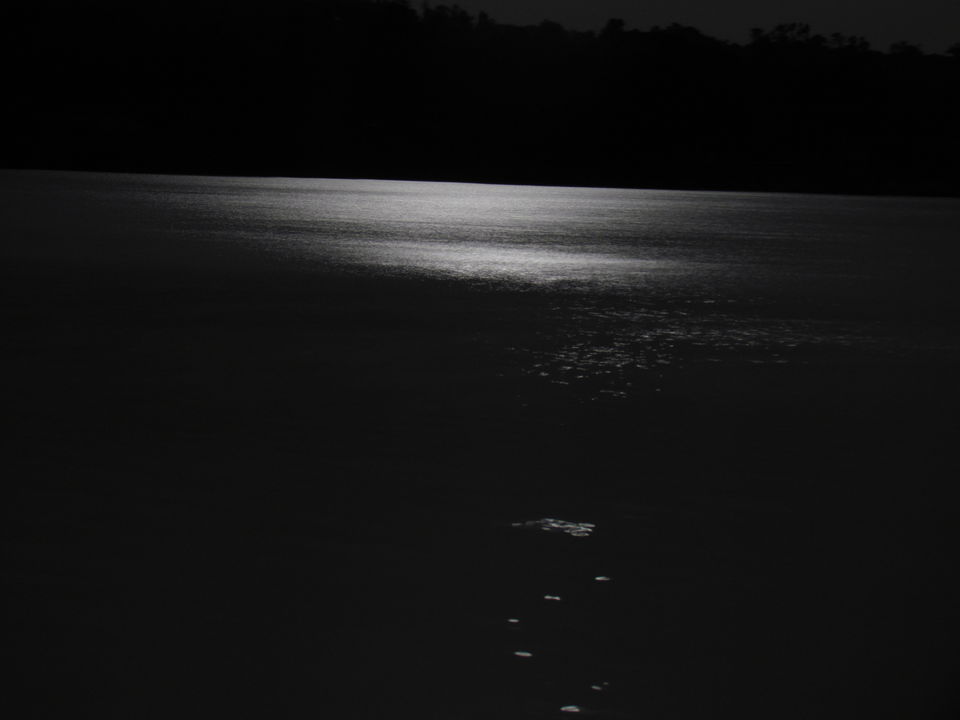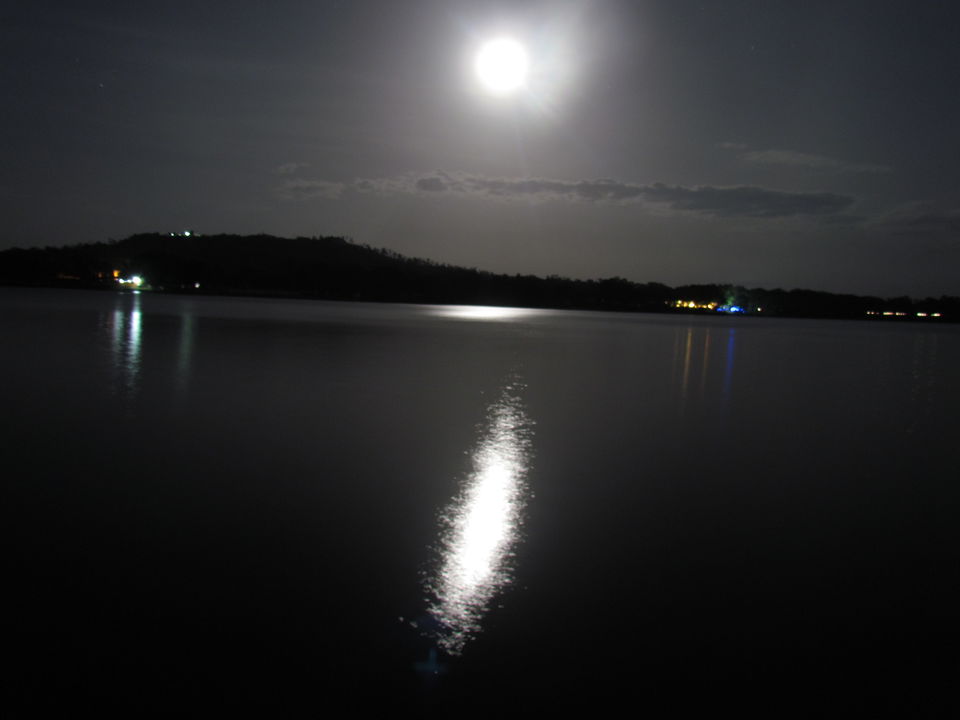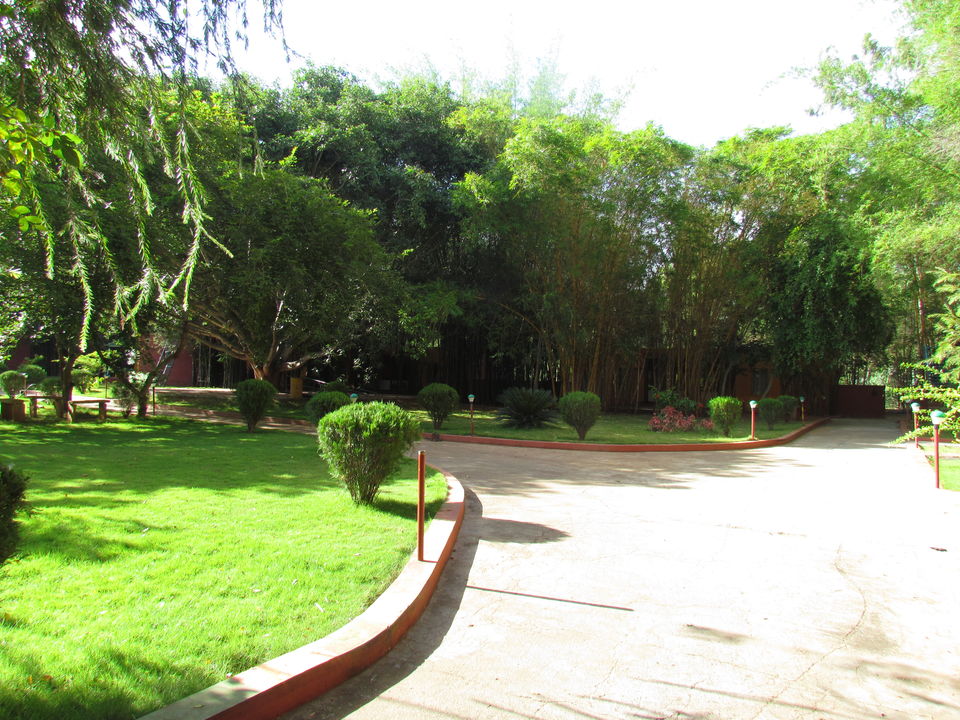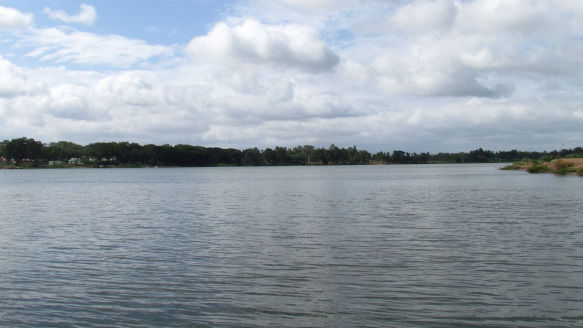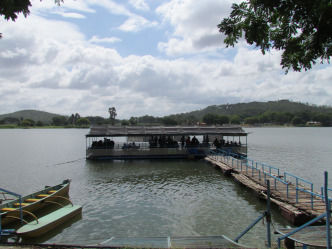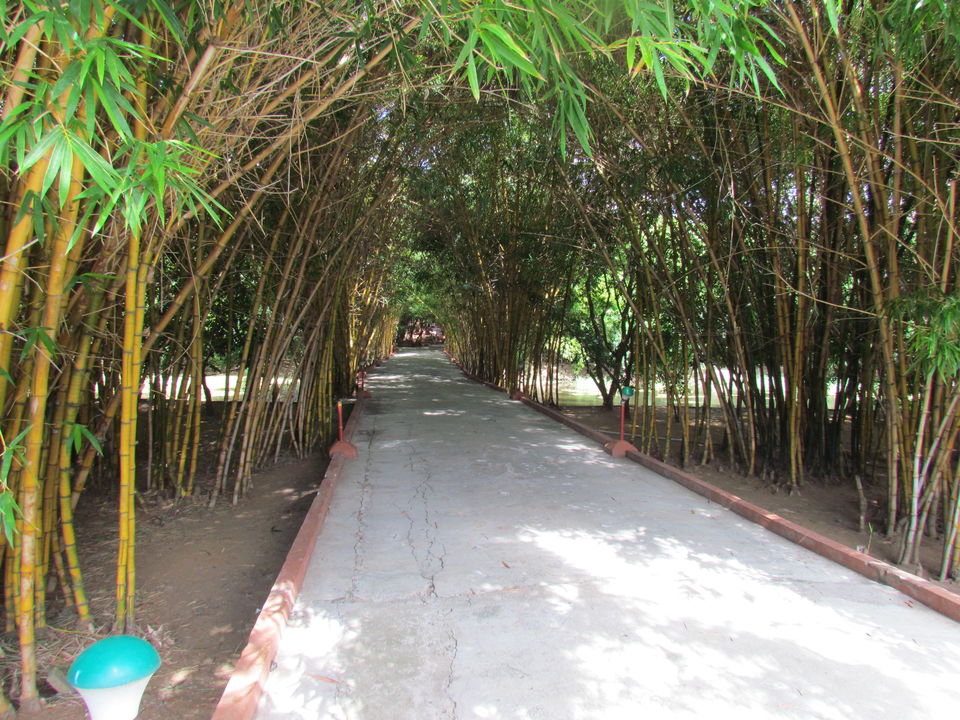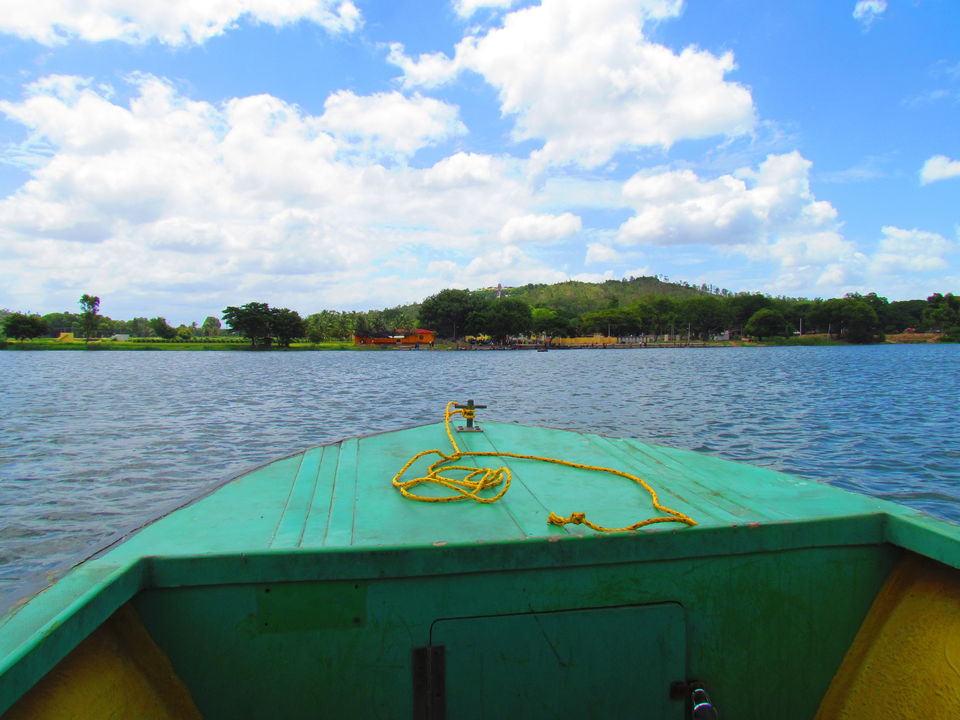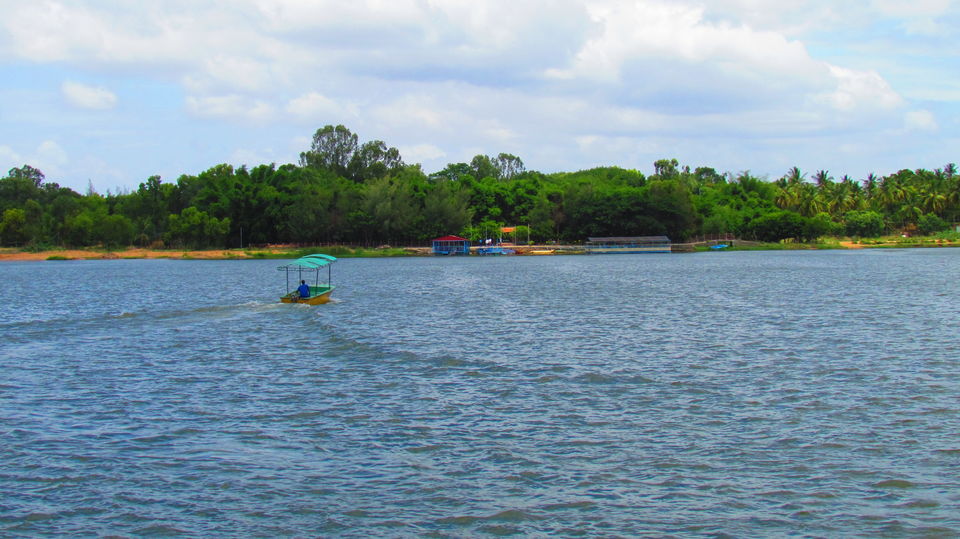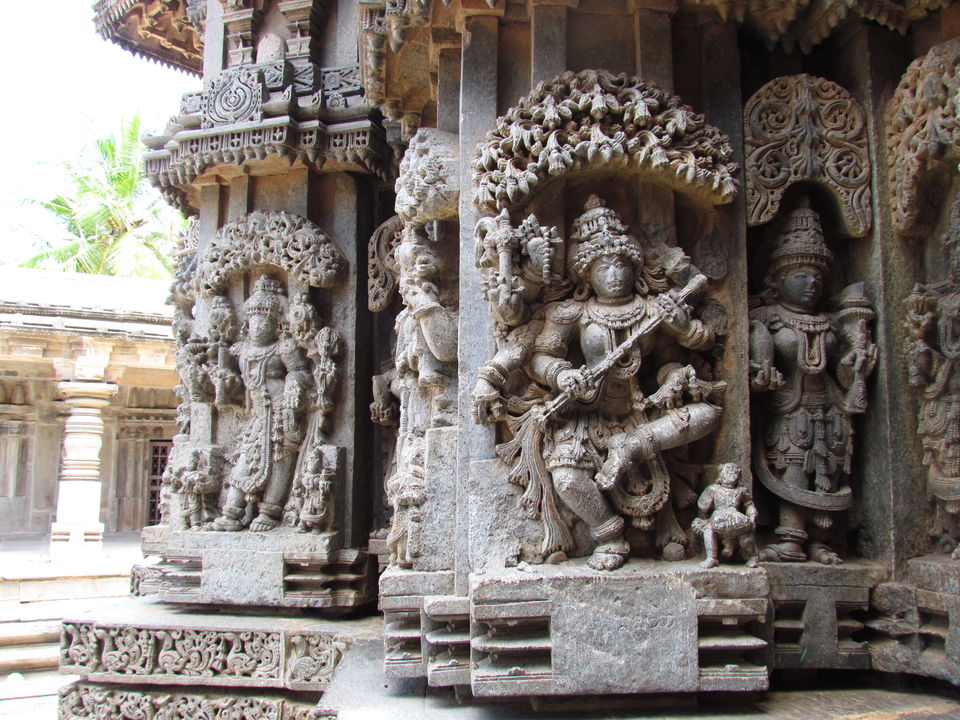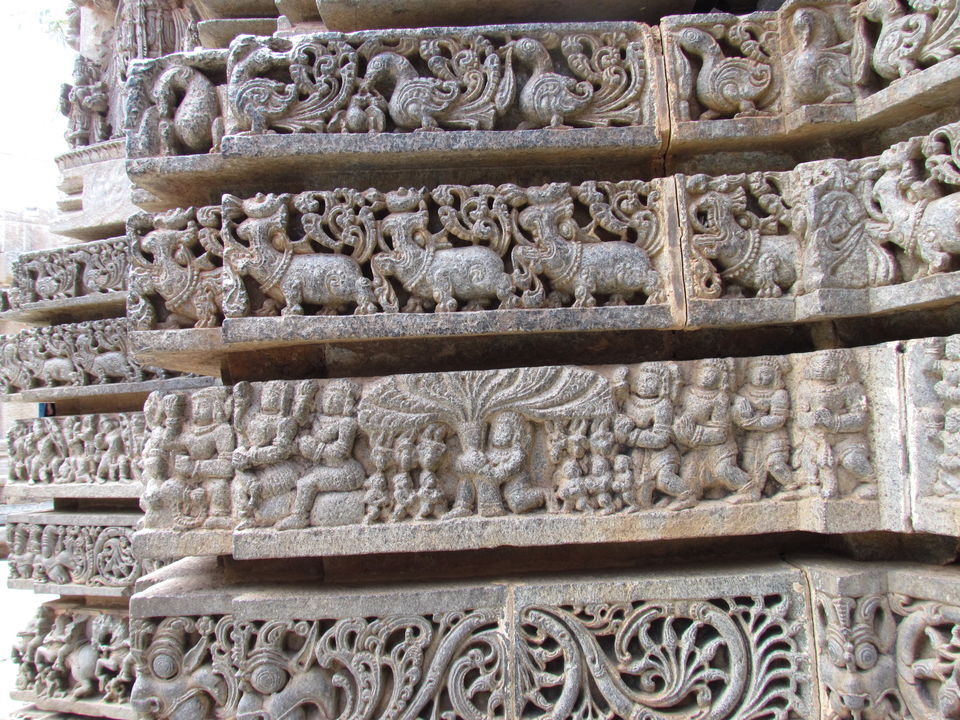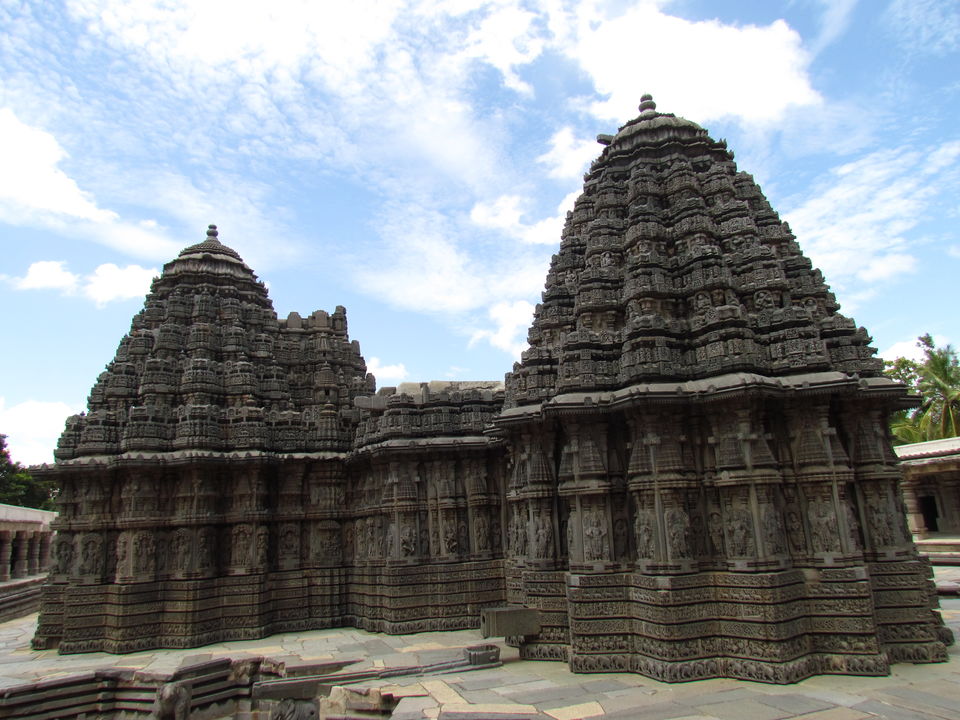 Wify: Feeling like taking a break for this weekend.
Me: Yeah, me too!
Wify: Lets go somewhere tomorrow and comeback by Sunday evening.
Me : Ok , We have good number of options for weekend trips but I guess Shivasamudram plus some other sites nearby would be good. Because we had been to hill station last month and with such good amount of rain for last few days I think we will have a spectacular view of the water falls.
Wify: We should be staying somewhere nice and relaxing.
Me: Well there are no stay options at Shivasamudram but we can go either to Mysore or Talakadu. Since we had already been to Mysore, Talakadu is a better option. We can have some great view of Kaveri. Sometimes back I read about one resort at Talakadu in tripadvisor.com, which is highly rated. Let me check if a room is available. I checked their website; rooms were available and their tariff was Rs 10400 per night for two adults and one kid below 5 for double-bedded AC room. All meals and breakfast included, plus access to all indoor and outdoor games/activities.
7.30 P.M. : I finally booked trough Stayzilla as they offered same room at Rs 7002. But then after paying Rs 272 as initial booking amount we had to wait for 3 hours before getting a confirmation. 10 P.M: Called Stayzilla help line and asked them to expedite the process. 11 P.M: Finally received confirmation mail from Stayzilla. Already packed stuffs and cleaned the car, checked all vitals.
Google Map showed two routes 1) Bangalore-Mysore Highway => Chennapatna => Maddur => Mallavalli => 2) NICE Road =>Kanakpura Road => NH209 =>Malavalli =>
From Malavalli rest of the route is common. I chose second option not only because it is shorter ( 363 KM round trip vs 389 KM) but as I never explored Kanakpura Road before. Day1: We started from home at 6:45 a.m. and filled up tank from Shell, took Marathalli => ORR =>HSR Layout =>Electronic City =>NICE Road => Kanakpura highway and continued till Mallvalli. This road is also part of NH 209 but its hell of a highway, without any divider or proper marking in most of the places. Truckers were trying to bully most of the other small cars on road. Some of the other cars were trying to over take suddenly and vehicles from other direction were coming in front while overtaking! I could not cross 60 KM/H before crossing Kanakapura town, after that the road was a little better and traffic reduced. From this stage I was able to make 80+. After crossing Malavalli we continued on NH209 and reached Sathegala Hand Post, from there we took Barachukki Falls Road. The road was narrow and in bad shape and I had to drive carefully. We managed to cover 160 KM in 3 hours and 15 minutes plus 30 minutes of break and reached there at 11.30.
There are two waterfalls near by, one is known as Bharachukki (Shivasamudram) and other one is Gaganchukki. Before going to Shivasamudram we went to Gaganachukki first, which is also known as Dargah fall as Dargah-e-Hazrath Mardane Ghalib is the next to it. But there was not a single drop of water in the fall, proving my assumptions wrong! All we saw is empty riverbed and whole lot of monkeys. I was disappointed and for a moment thought of skipping Shivasamudram and going directly to our resort. But anyway we decided to stick to our actual itinerary and went to Bharachukki ; it was a wise decision we realized later. Unlike the other one this place was not completely dry, but the volume of water was nothing compared to the pictures I saw in Internet. Anyway the view of the valley from the top was amazing. So many shades of green, one should be tired of counting.From Internet I read reaching near the fall was very difficult earlier, but now they have built nice guarded concrete stairs and some viewing decks. But number of steps to reach the fall is still huge. So if you are not comfortable climbing up 108 odd stairs enjoy the view from one of those decks instead. After spending an hour there we came down back to a narrow bridge that connects Barachukki Road to NH209. The bridge is built over a branch of Kaveri, which again meets the main river. We saw people sitting on the big rocks, swimming, taking coracle ride and enjoying the view. My daughter was pretty much excited to see those "round shaped" boats and her excitement doubled when we actually took the ride. It was awesome experience and the view from the middle of the river was flabbergasting! Clear blue sky, lush green hills and pristine river all in a single frame was just like a perfect picture post card!
After the ride we started for our resort at Talakadu at 12.45. Google maps was showing a distance of 37 KM so I was confident to make it within 1 hour and started the navigation. Google navigation "HELPED" with shortcuts though some village roads, which were really scary! At some of the stretches I thought the car would break down at any moment. Anyway we reached Talakadu by 1.30 but there was no sign of our resort! I asked some villagers but from their expression (as none of them could speak Hindi or English) I realized they never heard of Jaladhama resort. To save our souls we got a call from resort manager Mr. Shafi when we were stuck inside one village. He told us to come back to Mudukothore jetty , this is the same place we left 10 KM behind on our way! So we had to drive extra 20 KMs and lost 1 hour. Jaladhama resort has a parking complex where we parked our car and took a speedboat ride from their private jetty. The short ferry ride of 5 minutes to reach the resort, which is on the other side of the river, was also a unique experience. After freshening up we rushed for buffet lunch, as all of us were very hungry. The quality of food was really nice with good number of veg and non-veg items. The sumptuous lunch was followed by a comfortable nap and then we went for evening tea and snack, which they served on floating deck. It was a great experience! We sat by the river for some time till it became dark and stars started glittering in clear sky. Next we came back to the resort and played some indoor games like chess, table tennis, and badminton. They set up bonfire by the swimming pool around 8.30 and there was a small disco next to it where DJ was playing some popular numbers. My daughter and me made some desperate attempt to shake our legs and wify was busy photographing our hysteric moves! But soon it became crowded and we went back to the riverside, with permission of the security guards sat on the floating deck. Silhouette of mountains in dark backdrop, a full-moon, moonshine on Kaveri and cool gentle breeze; the atmosphere was surreal! Day 2: After the bed tea we made a stroll around the resort before heading for breakfast. Now that was another amazing experience! They serve buffet breakfast on a floating deck on Kaveri. We savored South Indian breakfast from live counter while other options like toast etc were also there. Sipping hot coffee overlooking wide Kaveri was experience of its kind! Our next destination was Somnathpura, an archeological site dating back to thirteenth century. Mr.Shafi was kind enough to give me a map and explaining the route options in details. This time I had no faith on Google navigation and decided to follow the map. There are two options, one via Talakadu and other one via T Narasipura – Belakavadi Road, I took the second one. The road was not very good but manageable. We had to cross many narrow roads and populated villages. In one such place I tried to give way to a bus coming from opposite direction and left front wheel got stuck in a pit! I was not able to pull my car back; it was a nervous situation. All at a sudden some villagers came voluntarily to rescue me! With their sign language they asked me to run the engine in reverse gear while they pushed from front, and boom I was on the road again! I realized "Bharat" is still ready to help strangers while "India" is indifferent. Apart from this short glitch rest of our drive to Somnathpura was uneventful.
Somnath, one of the most powerful ministers of Hoysala Dynasty, built Somenathpura Keshava Temple. This stone craved temple of lord Krishna is standing there for last 750 years yet it is still in good shape and looks so lively! The site is a protected heritage site managed by ASI and I must say they are doing a commendable job. We spent some time in the temple and watched the beautiful sculptures in as details as possible. I was amazed to see the degree of perfection to which those were made! Remember they did not have robotic laser cutters, it's all by simple hammers and chisels!
It was 2 PM and time for us to start the return journey, as I wanted to enter Bangalore before 6. Inbound traffic to Bangalore during weekend is always high as people come back from their trips. I have heard during long weekends people may have to wait for long time in toll queues. This time also I preferred Kanakapura Road over Bangalore-Mysore Highway. The journey was straight and by this time I mastered the "Bangalore Cabbie" style of driving so there was no more getting bullied ;-) As expected there was no good eateries (we were looking for some hot and spicy non-veg dhaba style food not blunt veg meal) so I continued till Kanakpura . There we found Kanakpura Inn is worth trying. Boy it was far spicier than bong standards! They served "Andhra Style" Chinese where Chilli Chicken comes with curry leaves and Chicken Fried Rice is accompanied by a bowl of curry ( I guess they forgot to give raita !) .
We reached Electronic City by 6 and as it was Sunday there was not much city traffic and we made it to our home by 6.45. Next day morning I did not have the usual "Monday Morning Blues" and then I realized how refreshing the trip was! About Jaladhama Resort: This place is awesome and totally worth to drive 150 odd KMs from Bangalore just to spend a day or two there! The location is great, the staffs are very friendly, rooms are nice and cozy, very well managed property and very well preserved nature. You can spend a day or two for pure relaxation and at the same time enjoy lots of indoor and outdoor activities. The food was excellent and breakfast on the floating deck was unique experience. Highly recommended for all; you can go with family, friends or even for a short honeymoon. Words of caution: Donot depend on Google map to reach this place. We lost 1 hour and drove 20 KM extra for that! The resort is actually at Talakadu but there is no road to it from Talakadu main road. You should come to Mudukothore where Jaladhama has a parking complex and waiting room by riverside.
This trip was first published on https://siddhartasaha.wordpress.com/.