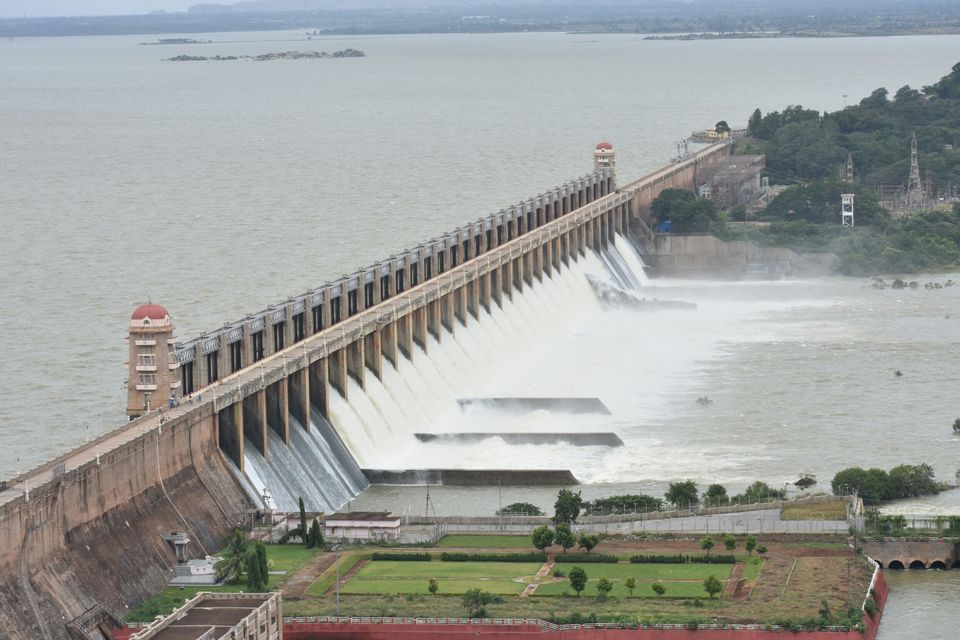 Me,my husband and one of our couple friends joined us. We catched the bus from Majestic bus stand Bangalore to Hampi on 10th August. Hampi was 8 hours journey from Bangalore. We reached at 7 AM on 11th August. We took a quick morning walk to the Hotel from the bus stand. Small canals all over the city is Signature of Hampi.
We stayed at Royal Orchid, Hampi and had a scrumptious breakfast. Breakfast was so filling that we had to take rest for a while. Best fun part was adjoining rooms. We booked a cab on our way to Hotel in the morning while walking. After taking a quick nap and we all freshned up and started our trip.
1st Stop was Anjaneya Hill which is known for Indian God (Hanuman's birth place). It was similar to Vaishno Devi and was very crowded. Due to shortage of time, we unfortunately had to turn back.
Next stop was a small bridge we found on the way to Anjaneya temple, river flowing on both ends and the surrounding made it a surreal view. We couldn't stay because it started raining heavily.
Next stop was an old temple. We took the golf kart to reach the temple. The most fascinating part of temple was river flowing behind it. You could hear the water flowing in the background. Upon reaching the river, we found out that due to heavy rainfalls, the state had opened the dam in the area to avoid flooding. Sitting their and watching the water move was treat for the soul.
Then, we moved along to few ruins of Hampi which was an old city destroyed in war. The site made me go in flashback and imagine the long lost ruins. Old temples, queen's room, king's gathering area. Everything was making me go back in time.
After a long day of walking, we ended our trip for that day and returned to our hotel and called it a night.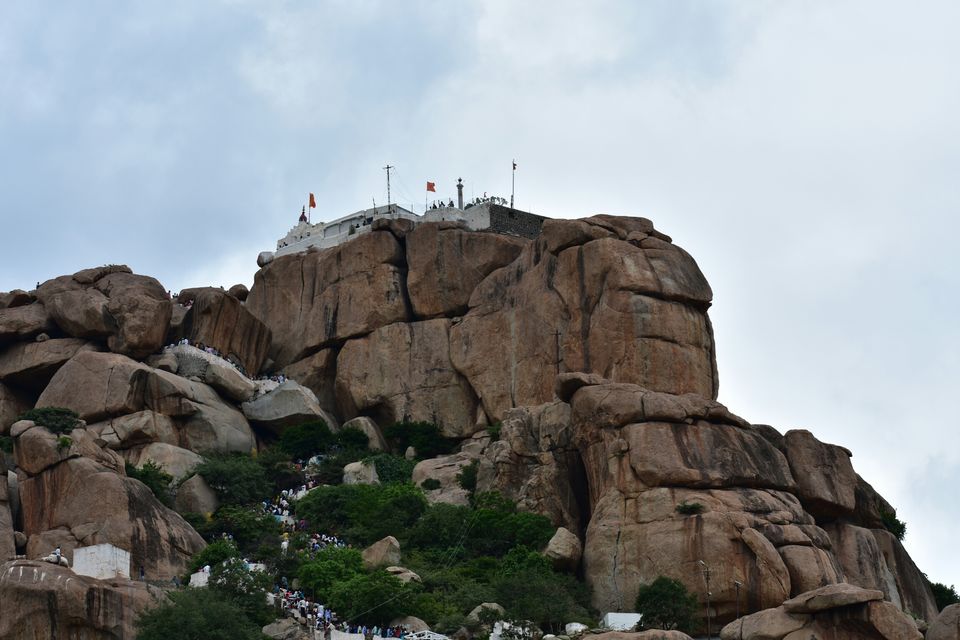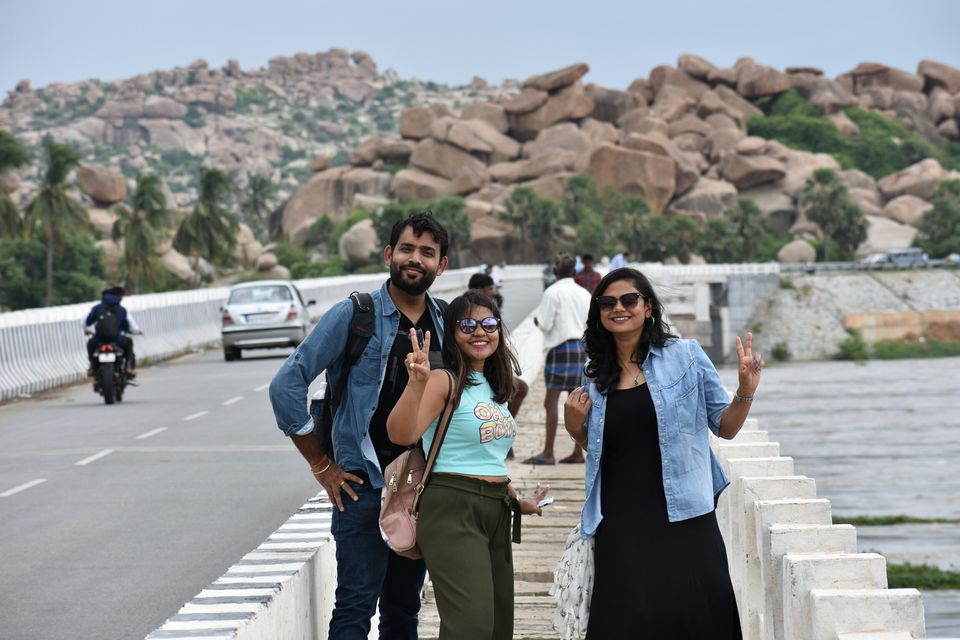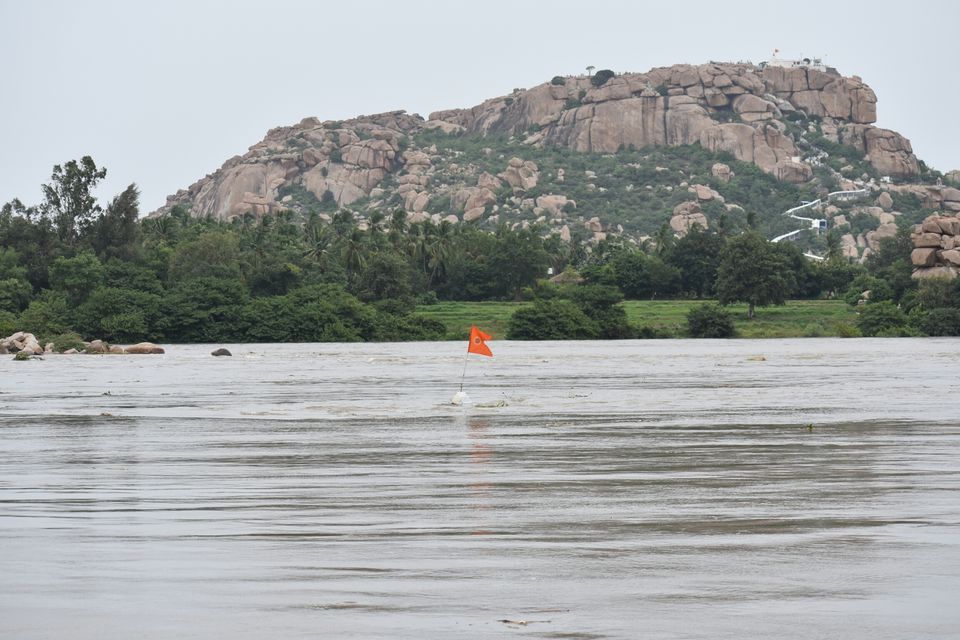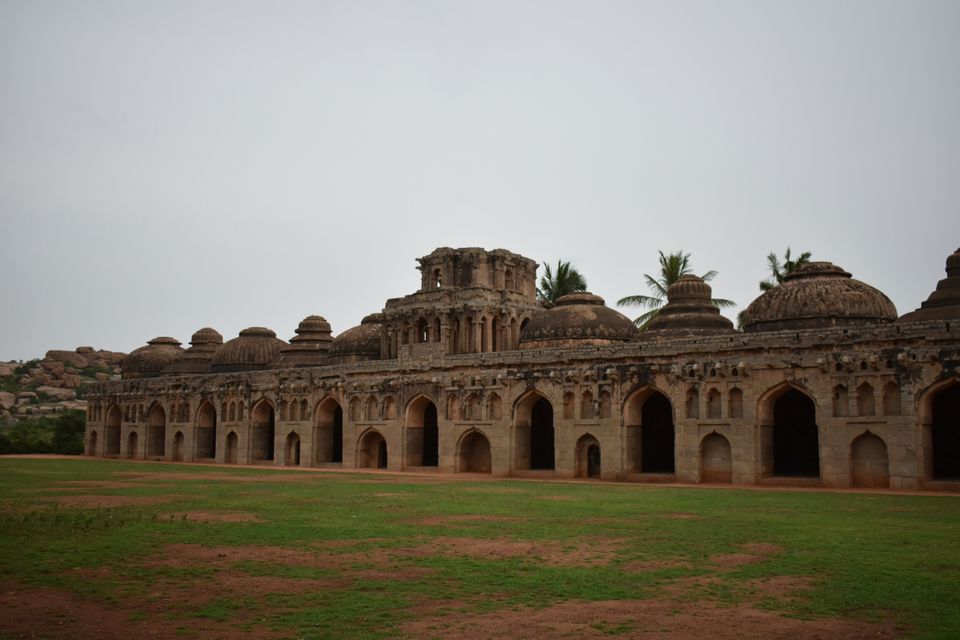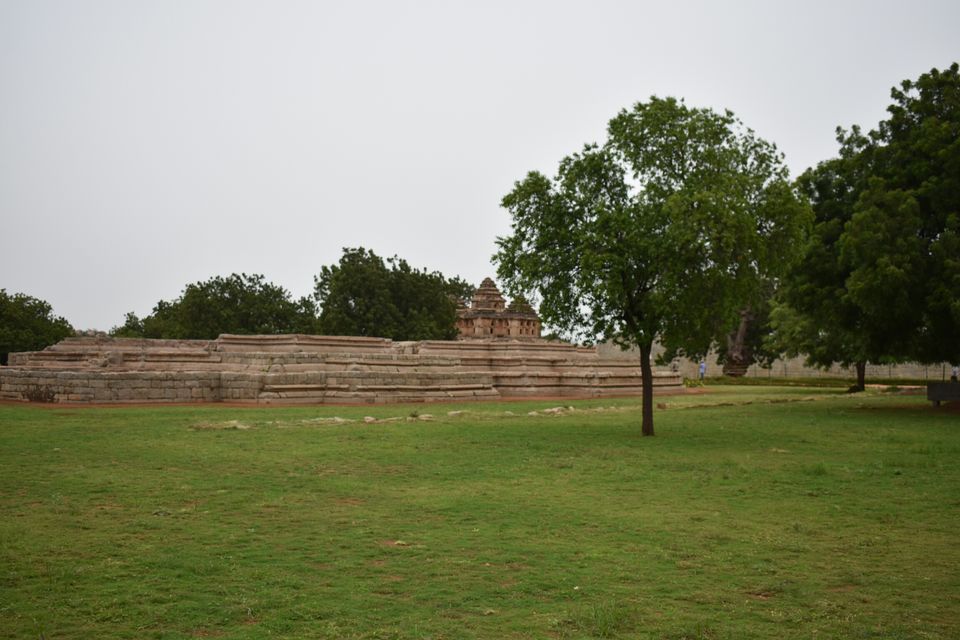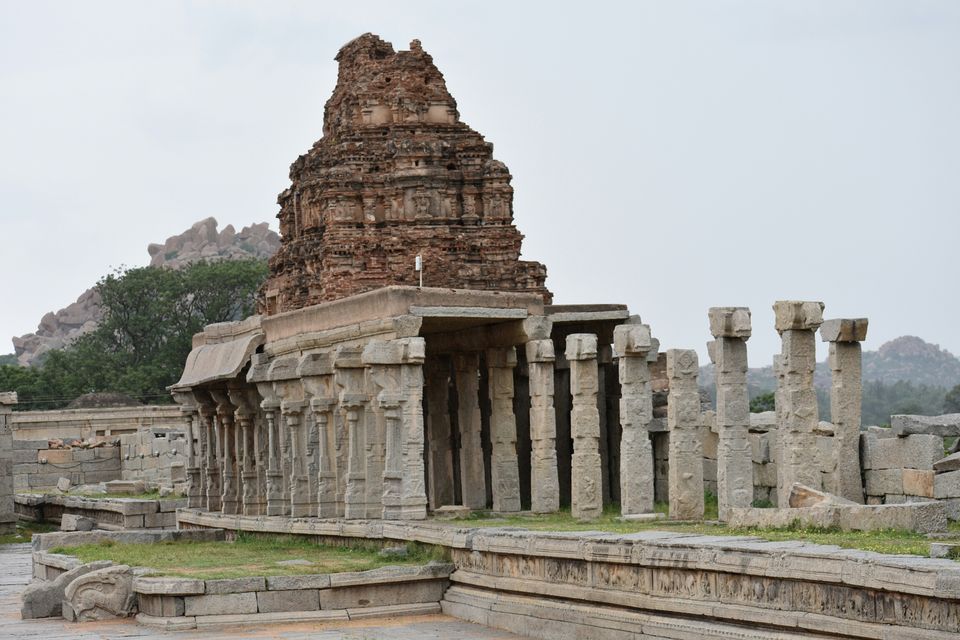 Second day, we planned to travel the best attraction of Hampi, The Tungabhadra Dam. Due to heavy rainfalls, state department asked to open the dam and it gave we all tourists something to cherish their entire life. We were taken by a private bus on top of a hill to get the great view of the dam. Pictures won't do justice if you do not watch it with your own eyes.
We spent a quite bit of time there and did some slow walks and photoshoots. There was a park associated with it. We also got to see the park. It was like any other park.
Next stop was rest of the ruins of Hampi like queen's bath area and Raja Darbar. Some of he most memorable places I have ever visited. We spent a lot of time there as there was a lot of things to see and explore like a secret passage to hide during wars and keep the arms.
By the time we left, it started raining heavily and we planned to visit the famous Sri Virupaksha Temple. We did a bit of shopping from the antique stores from the shops beside virpuksha temple.
Some fun earrings and antique peices made the list. This was the last if it.
We decided to end our journey and head back to hotel for our bus to Bangalore. I was never a big fan of architectural sites but after visiting Hampi, I have a new love for these places.
A must visit.