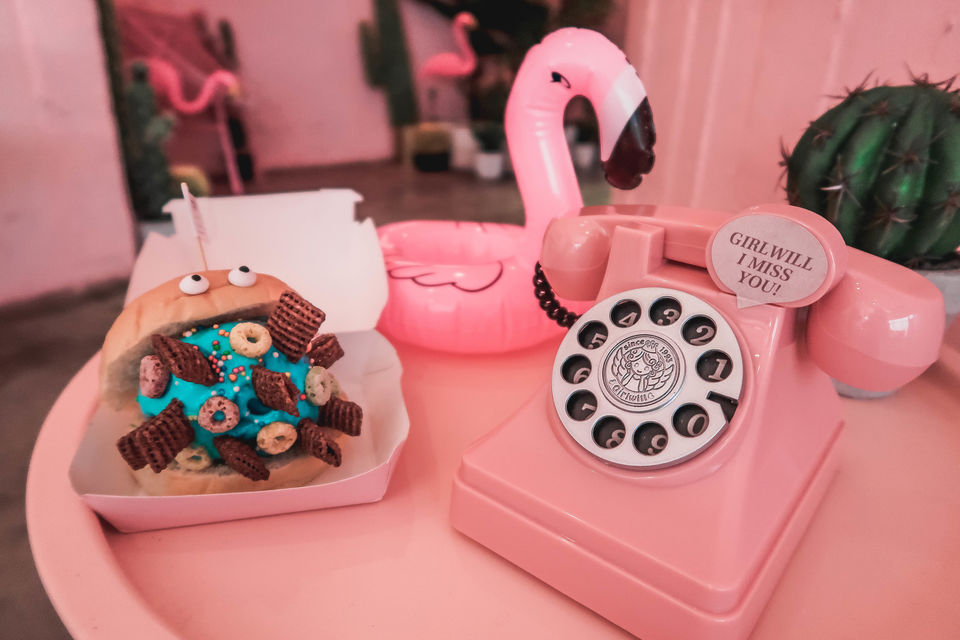 I simply love exploring quirky cafes which have a special story or fascinating menu. Bangkok surprised me with so many options and I ticked off these 6 budget friendly eateries from the list!
1. PINK PLANTER CAFE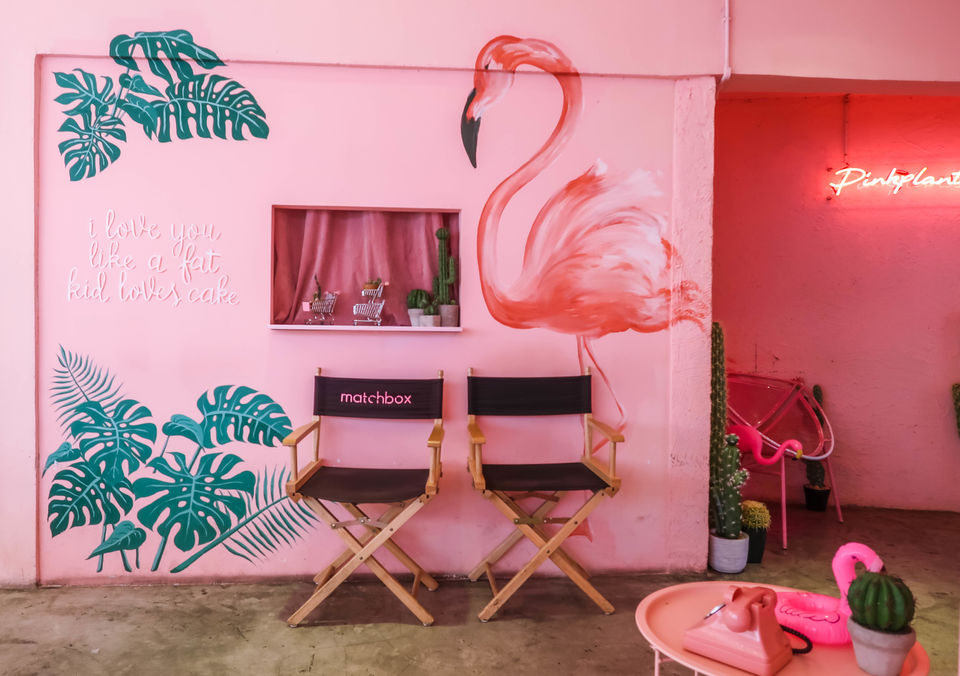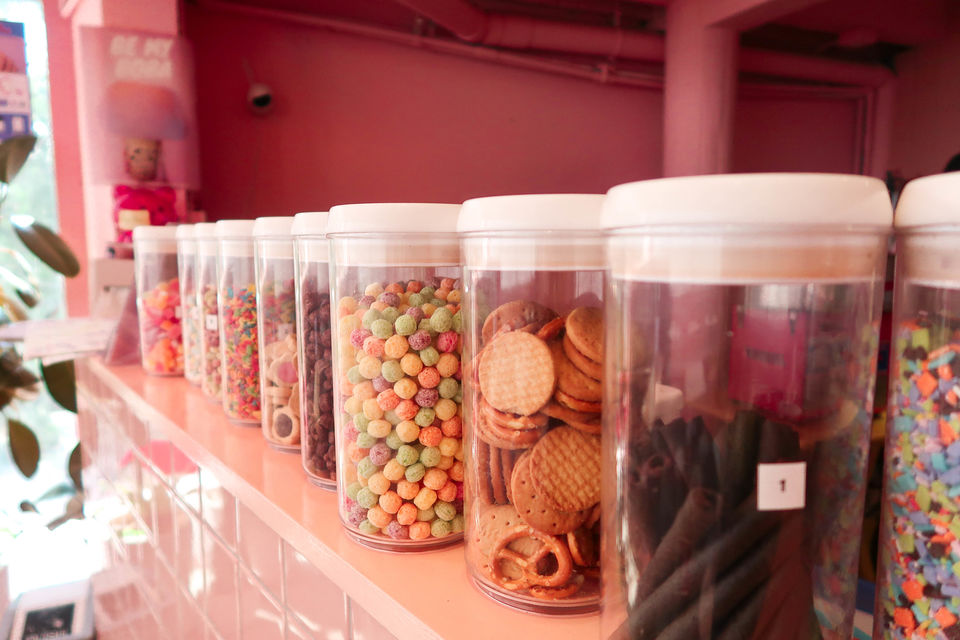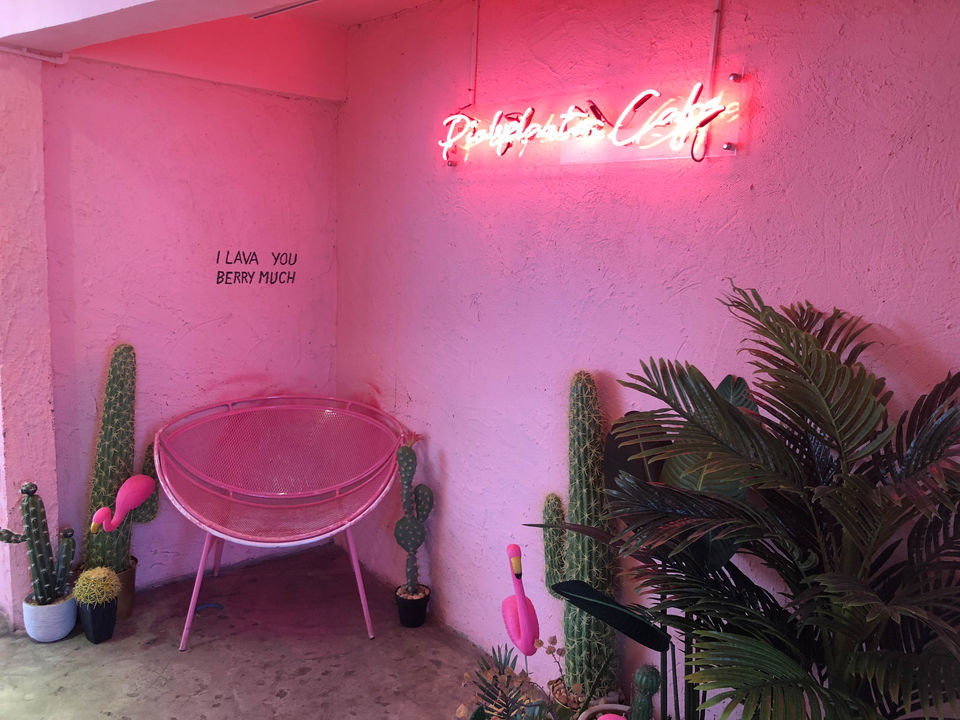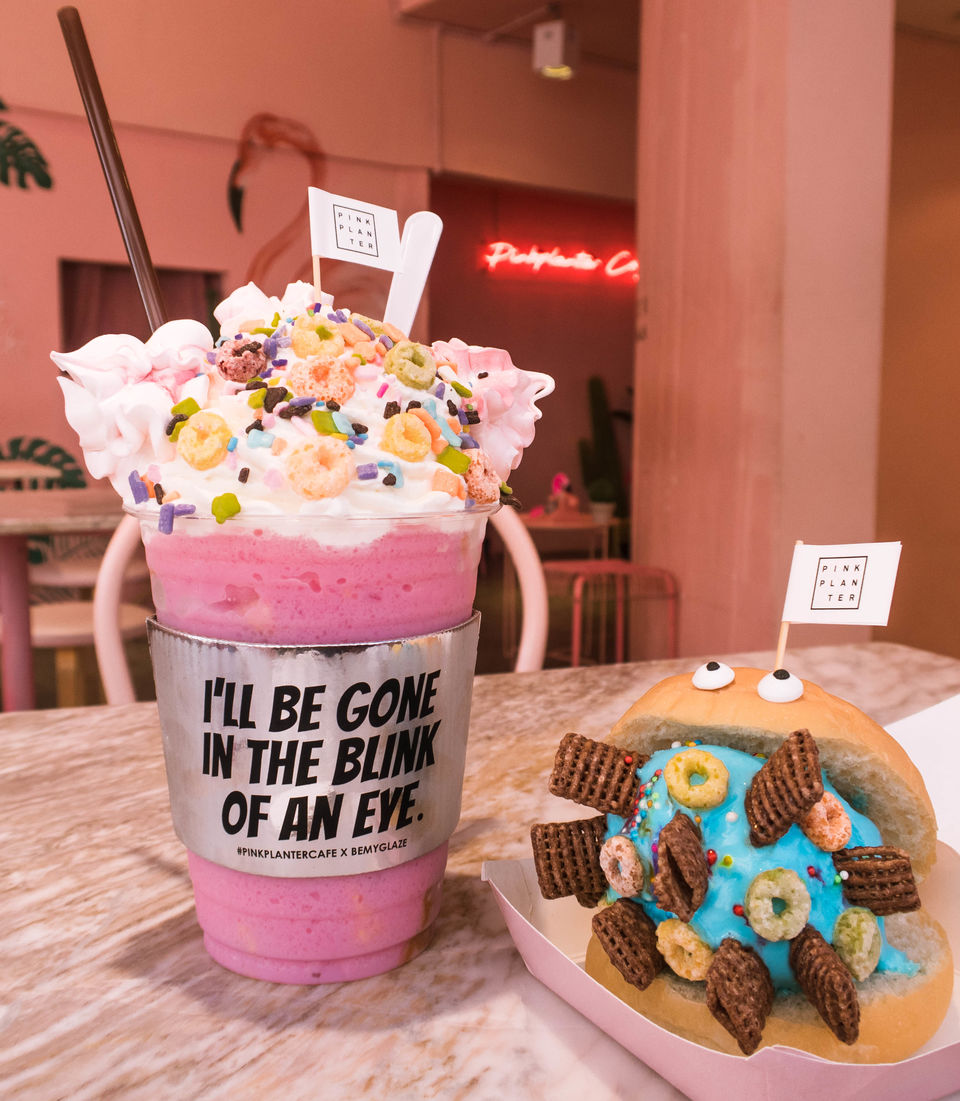 Pink Planter is located on the third floor of a multi-label street wear store called Matchbox. It gives a tropical vibe as soon as you step in and is beautifully decorated with pink walls, flamingoes, cactus and ferry lights. Brownie points for serving adorable ice cream, sweets and icy beverages. We couldn't resist the bubble gum ice cream burger with cute little eyes waiting to fill your tummy!
Opening hours : Monday - Friday from 12pm to 9pm
Closed on Saturday and Sunday
2. UNICORN CAFE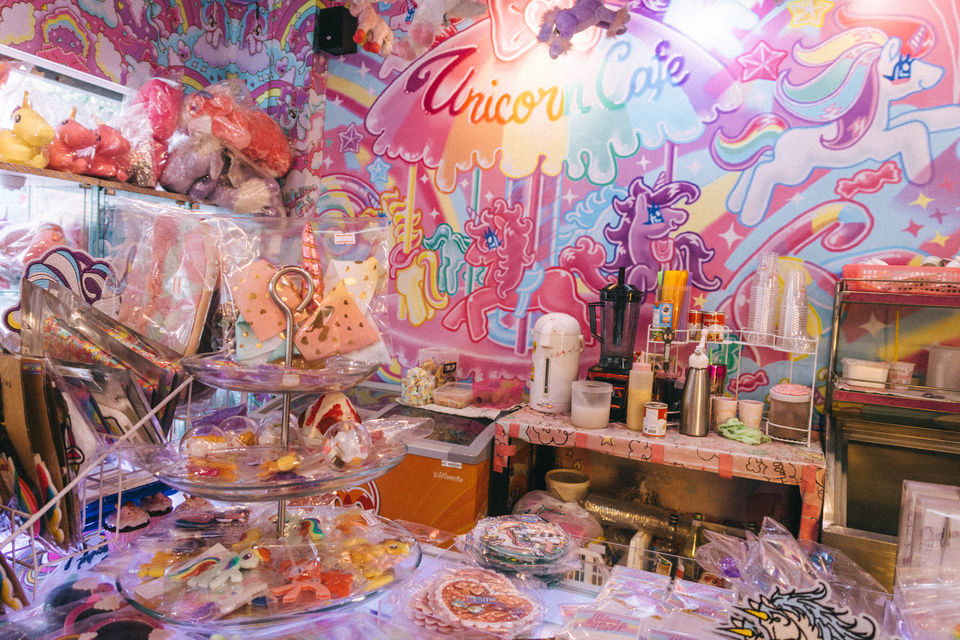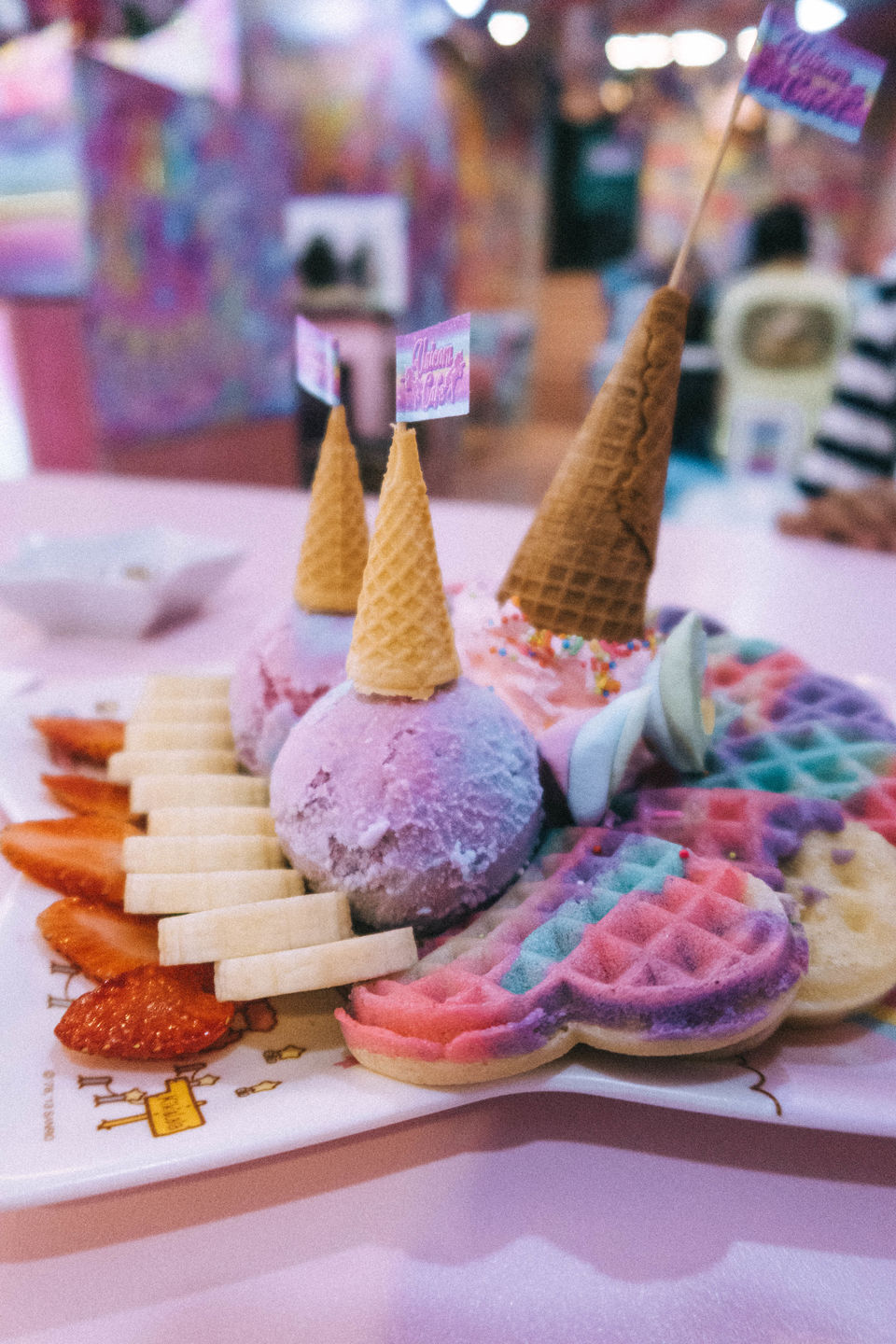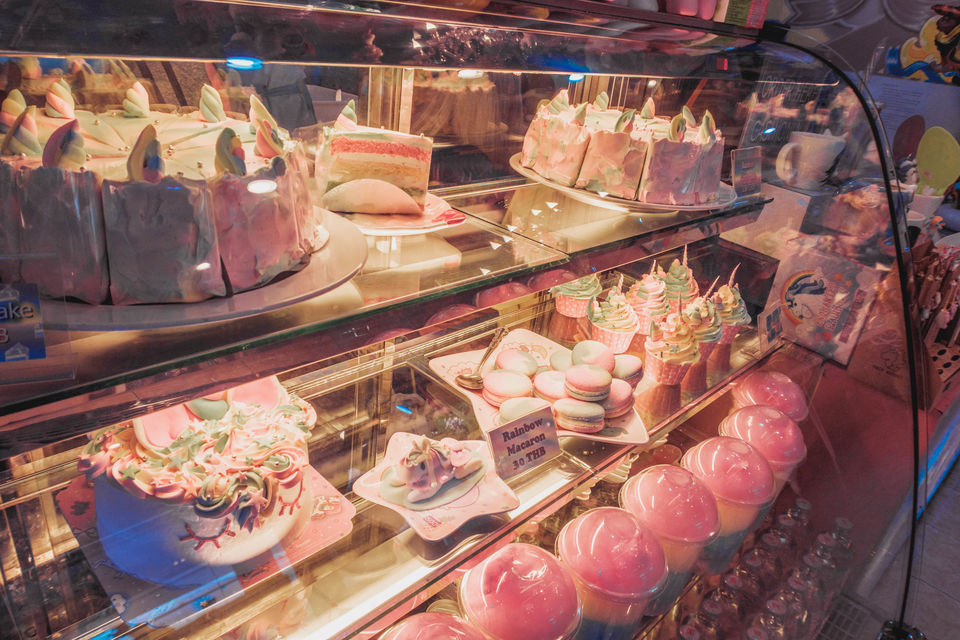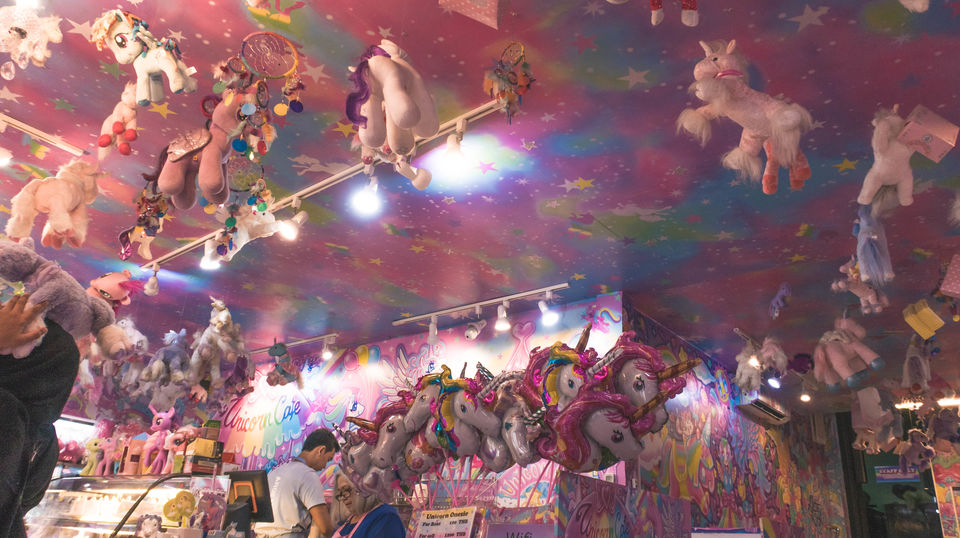 All things Unicorn! No doubt it's rainbow coloured with wallpapers, bluish-pinkish couches, unicorn themed drinks and food, unicorn plushies hanging from the ceiling and sitting at each table waiting to get cuddled. On top of all this you can also rent unicorn onesies to dress up and complete your mystical experience! What's more awesome? Free wifi!
Opening Hours : Tuesday - Sunday from 12pm to 8pm
Closed on Mondays
3. NAHIM CAFE X HANDICRAFT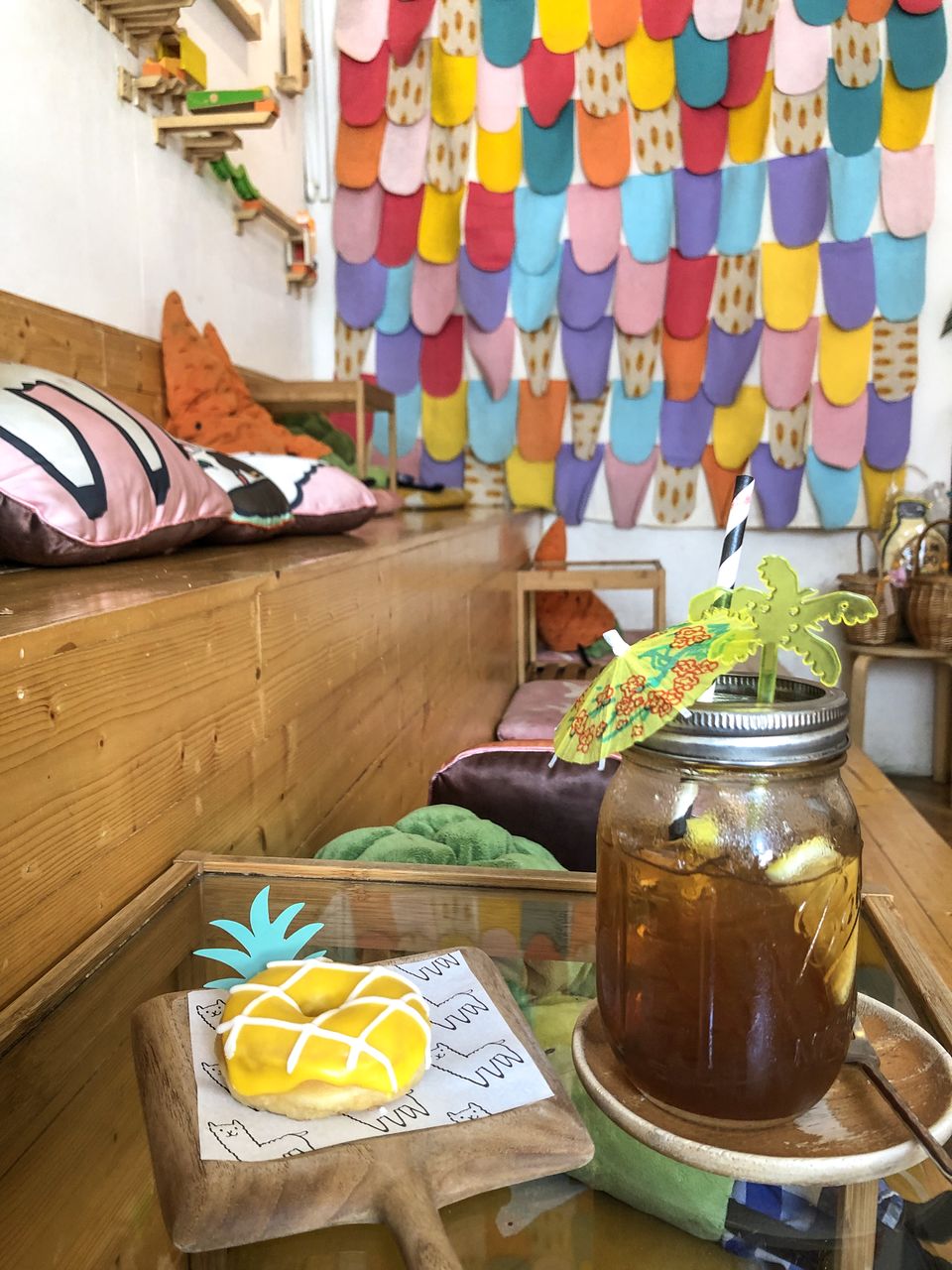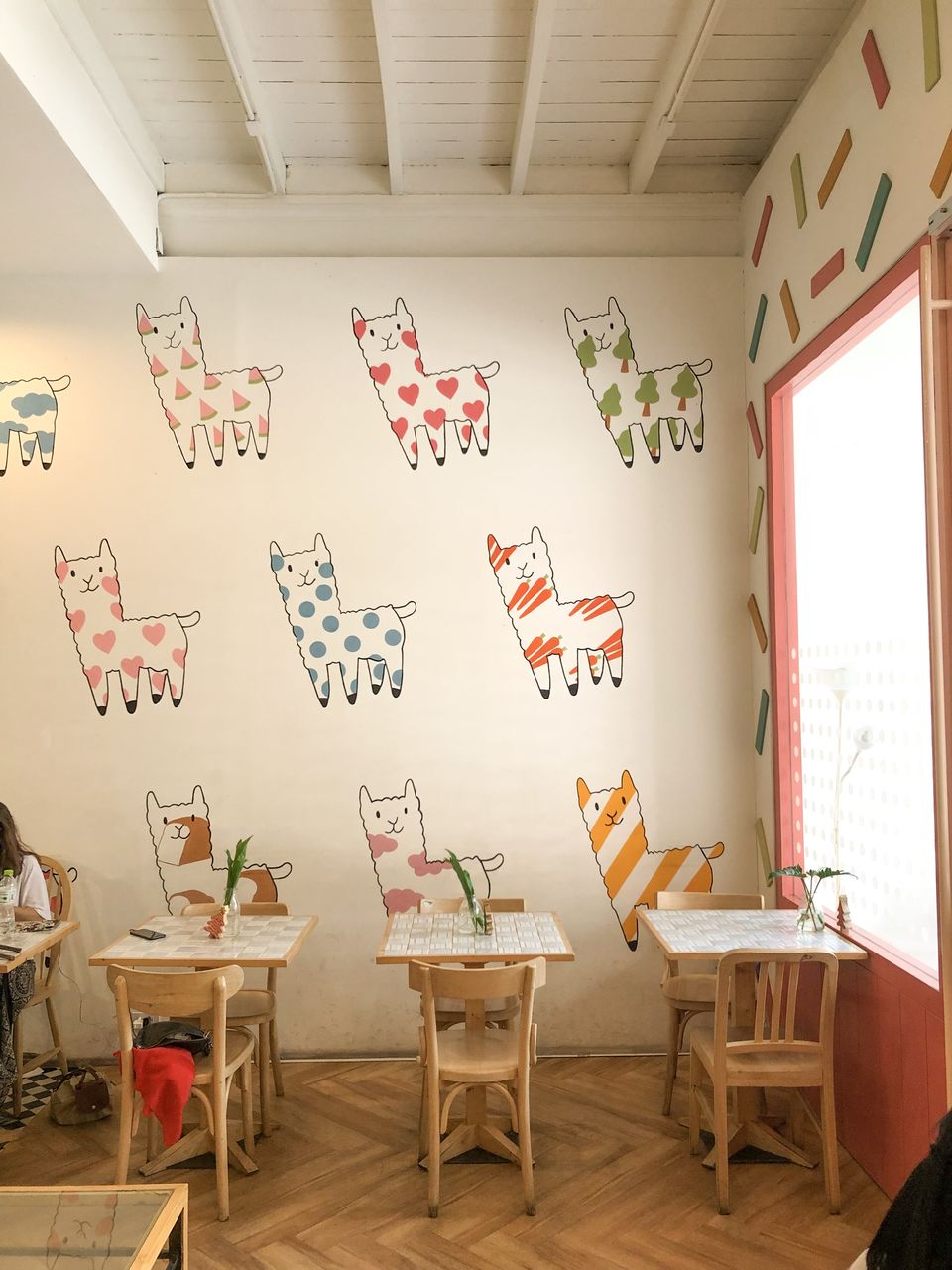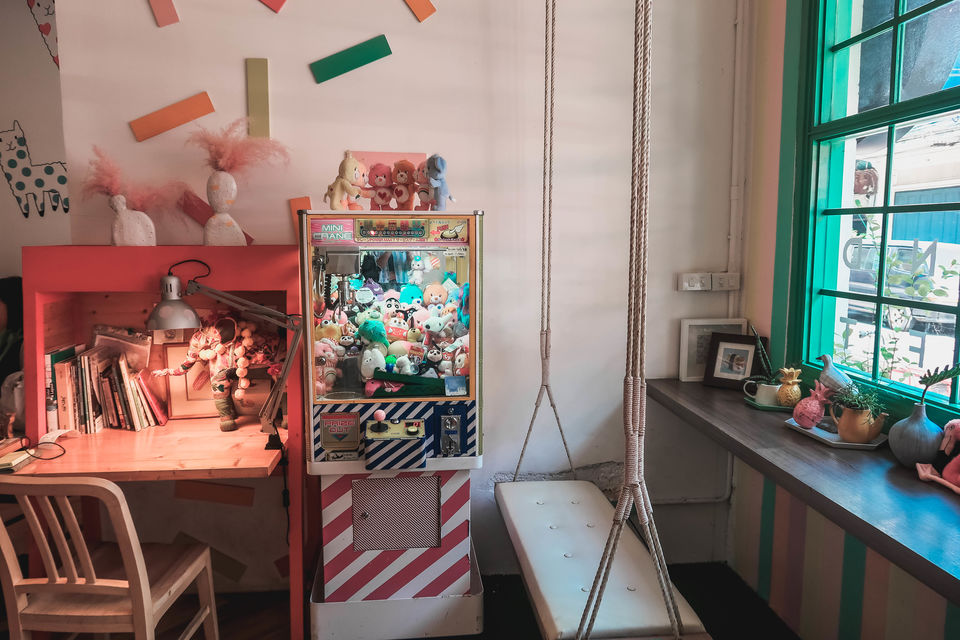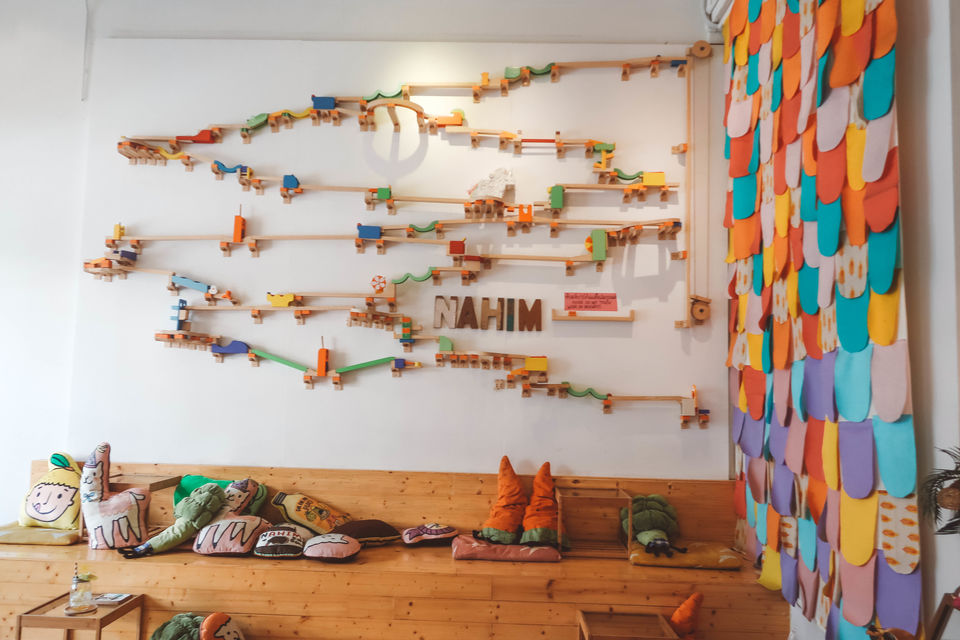 Nahim gives a very colourful, cozy and homely vibe. They have cute chairs as well as relaxed step seating area where you can snuggle with food shaped stuff toys. We were in awe of their characterised mini donuts. They also sell handcrafted stationary and other fun stuff.

Opening hours : Monday - Friday from 11pm to 9pm
Saturday - Sunday from 9am to 9pm
4. BLUE WHALE CAFE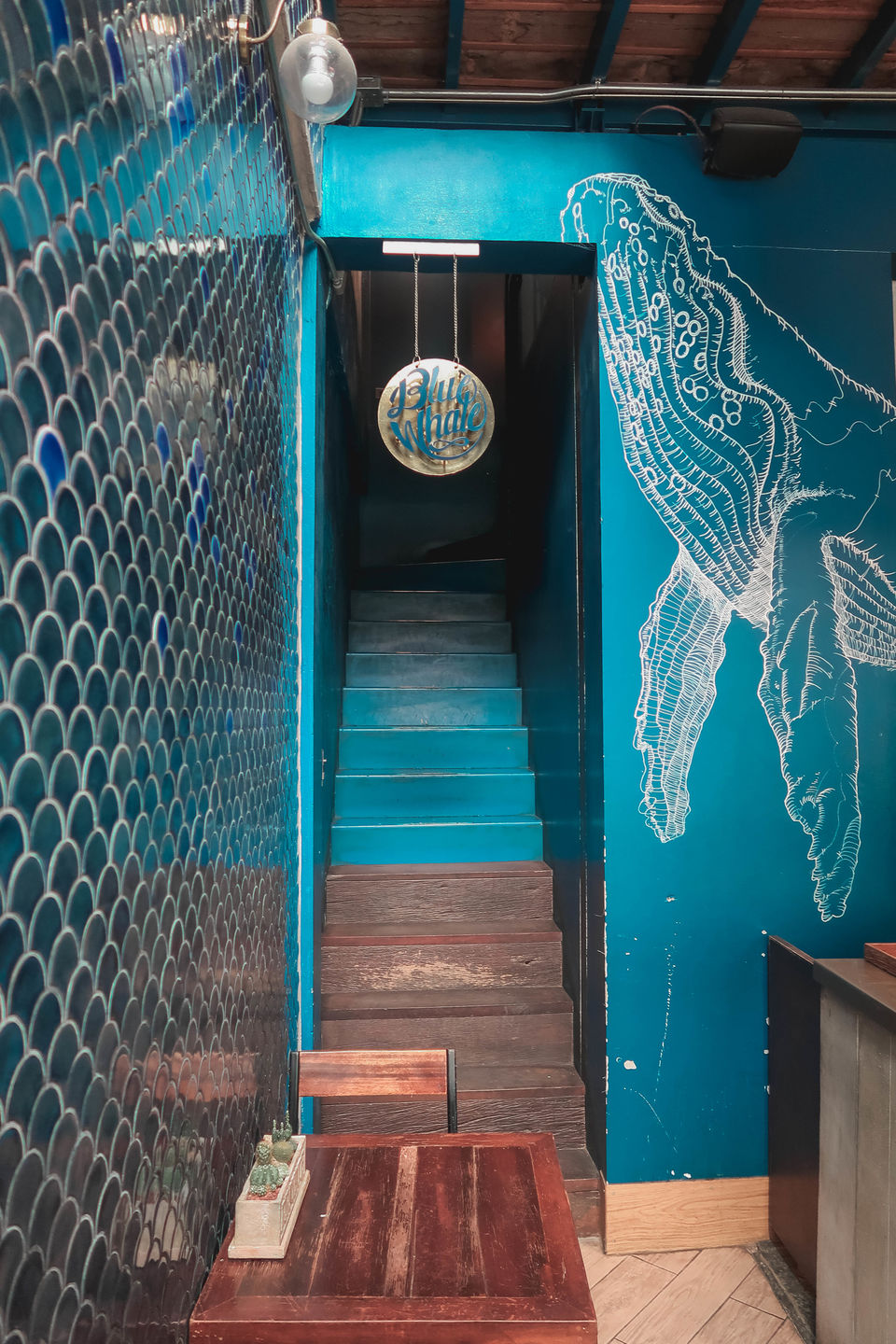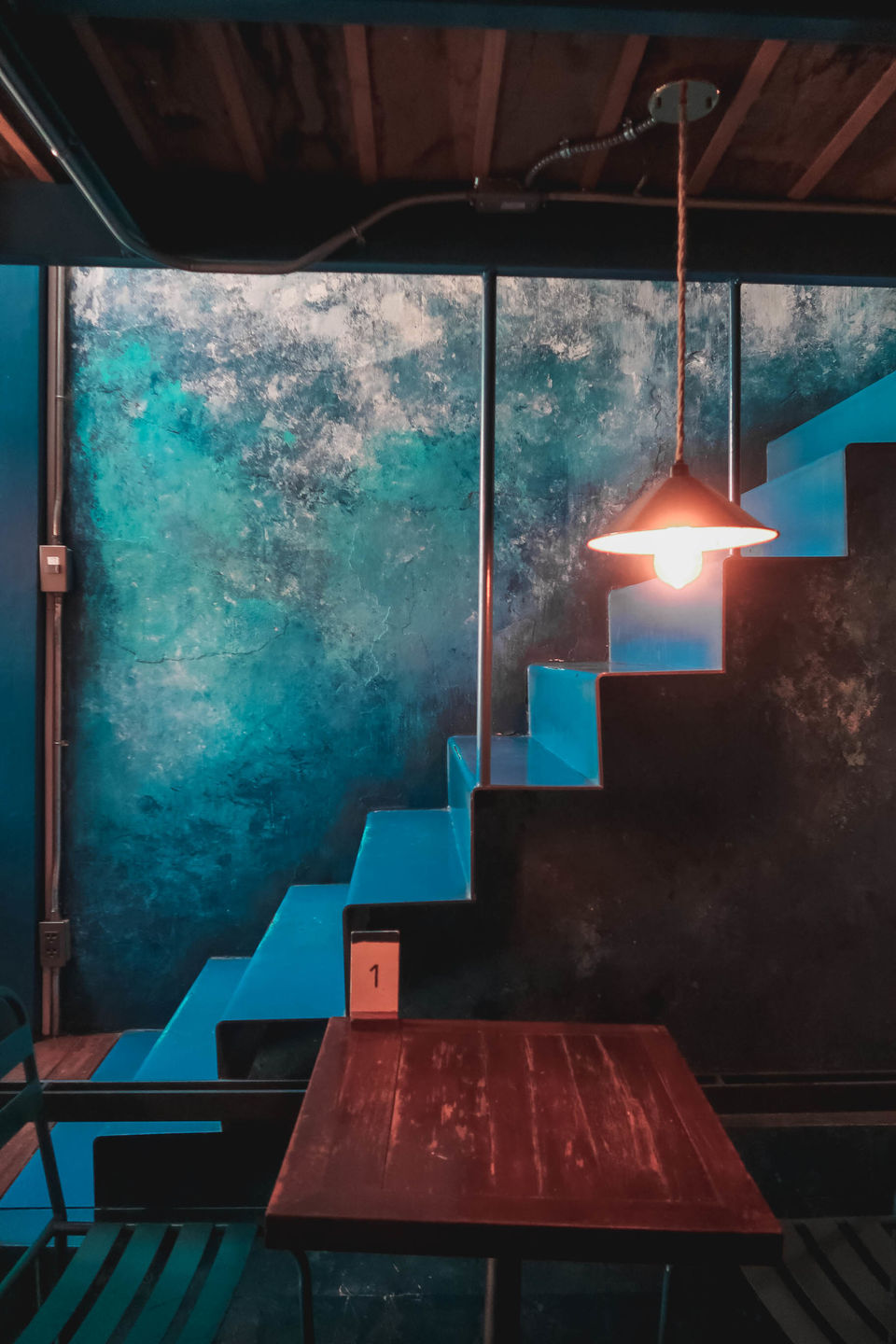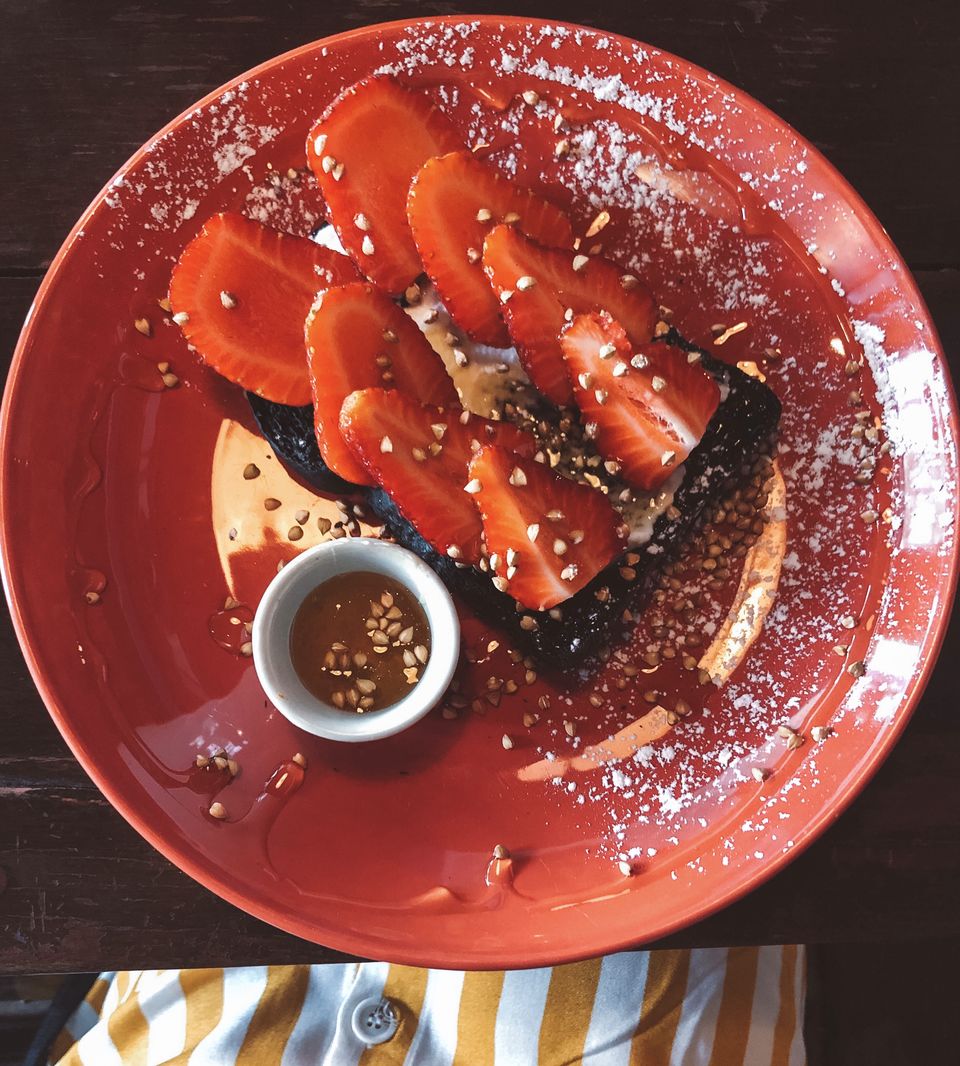 As suggested by the name it's all shades of blue! After entering you first need to place your order and then you're assigned to a specific table. I felt it was a bit cramped up for a 3-storeyed space but the delicious food, desserts and blue drinks compensated for this con. It's located just 7 minutes walk away from the famous Wat Pho temple.
Opening hours : 10 am to 8pm
Closed on Thursdays
5. HELLO KITTY HOUSE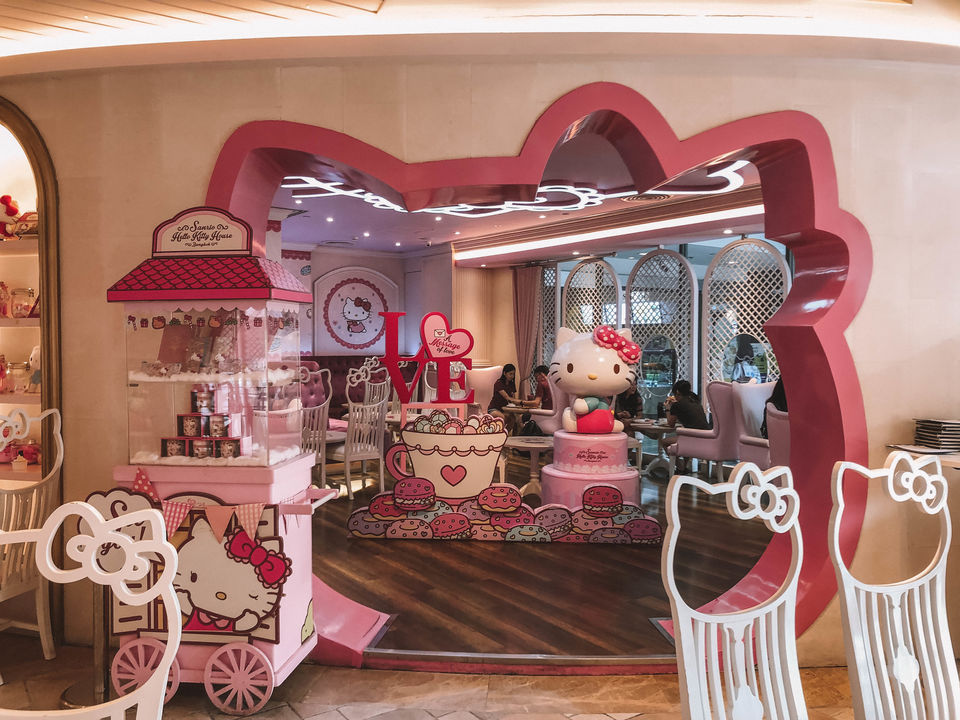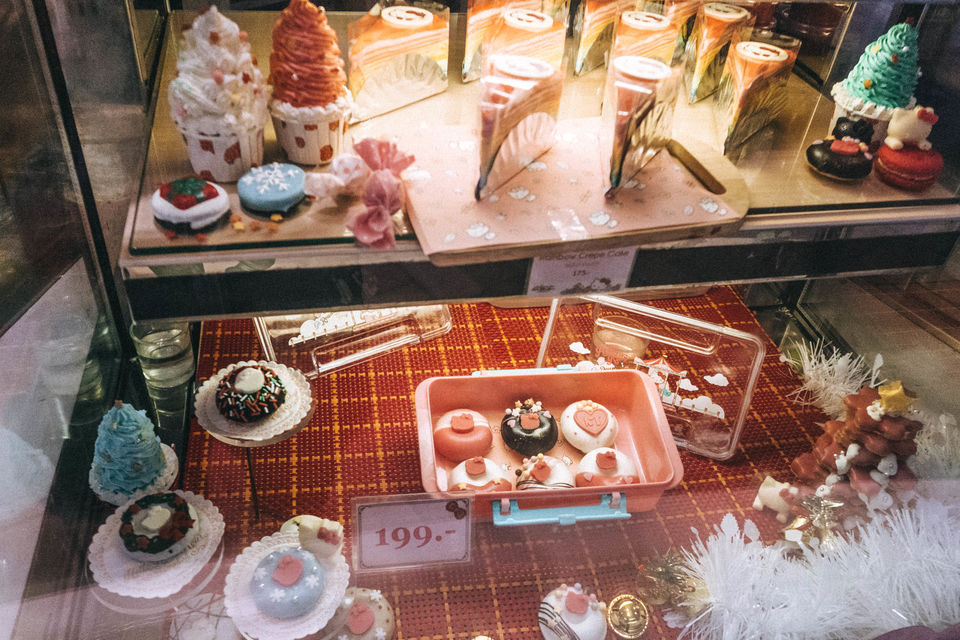 The Hello Kitty House is a 3-storey mansion with a cafe, shop and a spa! It's prettily pink and every corner of the place is instagram-worthy with themed furniture, food, merchandise, stationary, bags, clothes and so many souvenirs that you will definitely take some memory back home. We recommend their Strawberry Banana Smoothie and Fruity Pancakes.
Opening hours : 10am to 10pm
6. FLORAL CAFE AT NAPASORN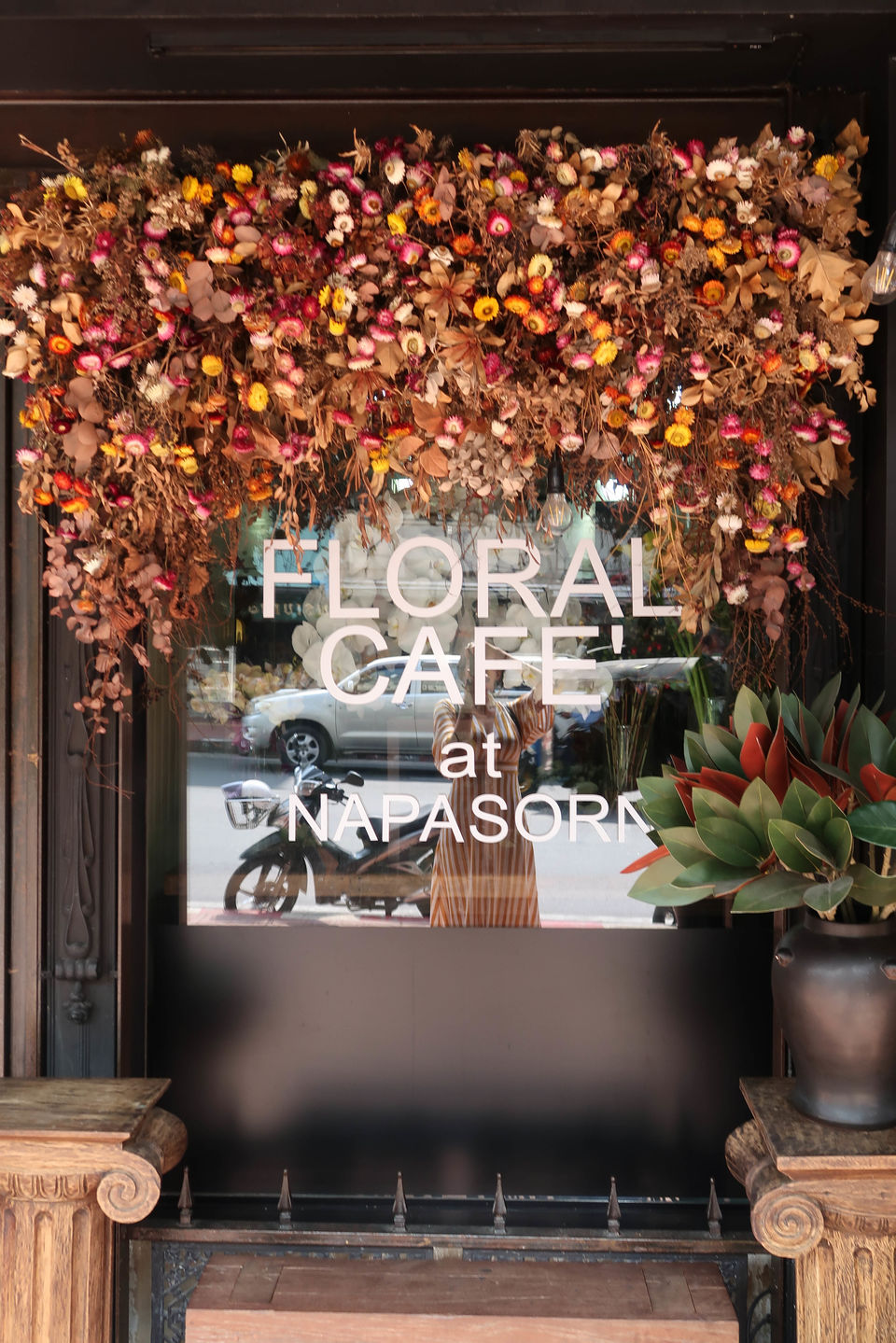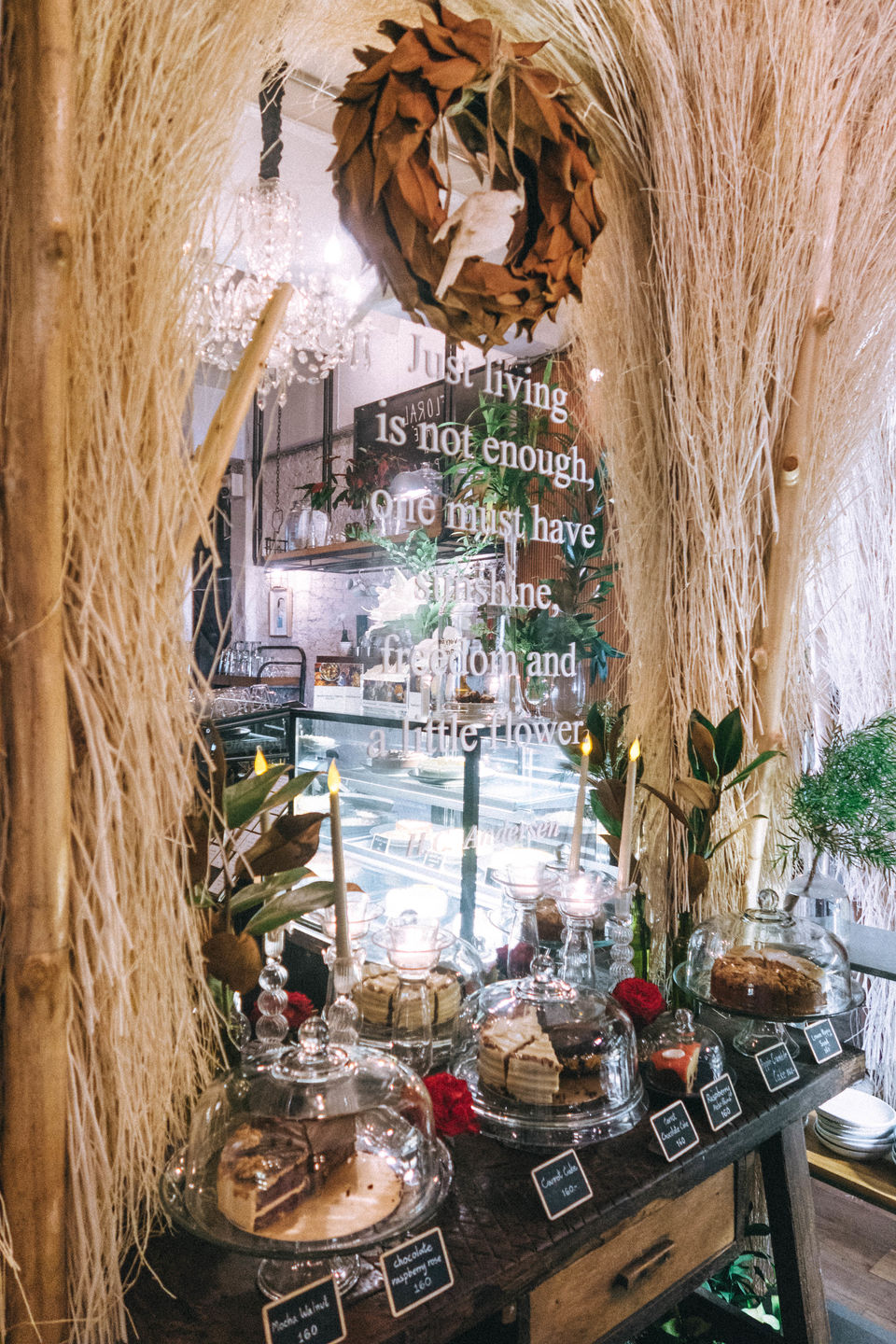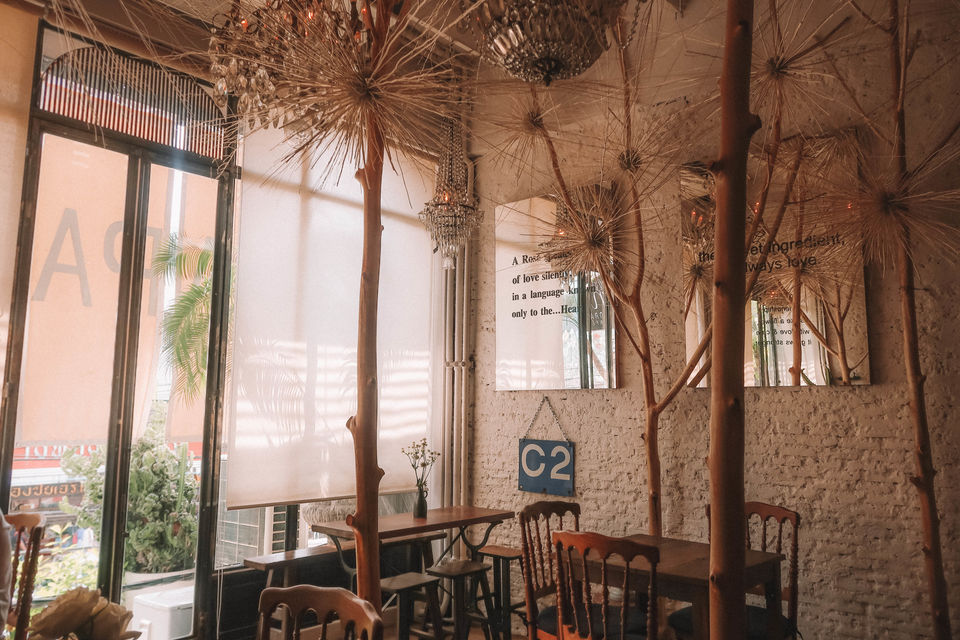 One of the most flowery cafes we witnessed is located at the heart of Bangkok's flower market. Three words to describe this beauty - vintage, stylish and earthy! The owner started this as a flower shop and later added a cafe at the upper floor with crystal chandeliers, imprinted messages on mirrors and a variety of homemade delicacies. They serve coffee, cakes, ice creams and salads. 
Opening hours : Monday - Saturday from 10am to 10pm
Closed on Sundays