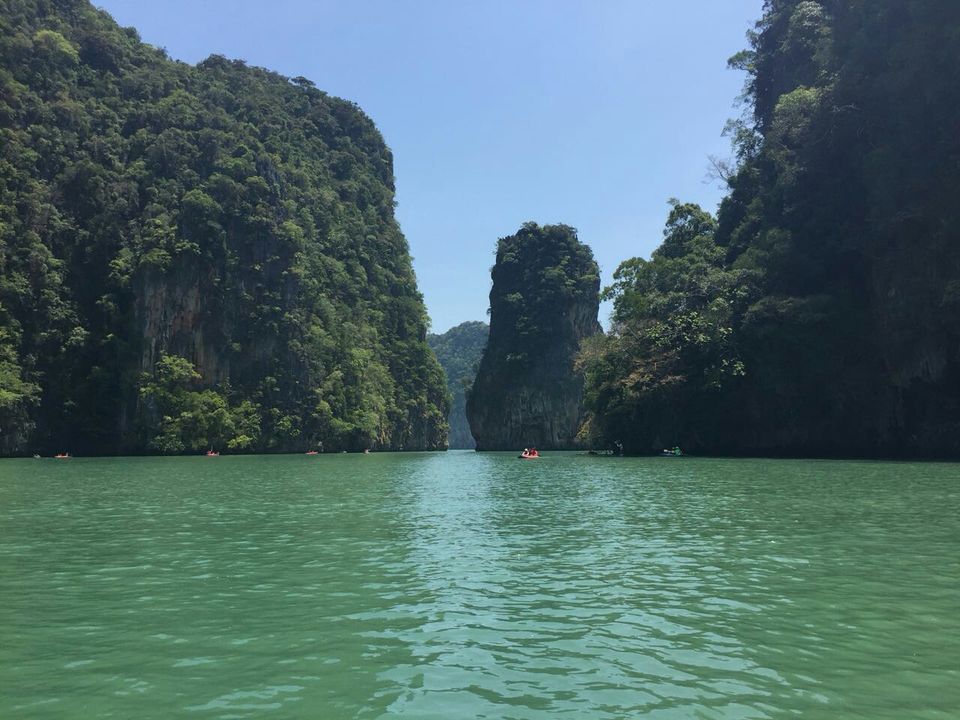 Probably its good to have a break from work from your hectic schedule and sit back to relax and hit the beaches to enjoy your summer at a beach side.So we came up with various options and after lot of long discussions we finally decided a very beautiful place "THAILAND".
As the tag line says "Thailand - It begins with the people".I think this is the best place to hang out if you want to enjoy the most of beach flavour with less budget.It's such a place which you can be plan in any season and is as pleasant as it could be, but you can take best out of it during the initial period of summer.
We booked our flights thruough MMT and GOIBIB sites which offer you decent price fare.

Total trip cost :- 43k per person
Bangkok return direct flights- Thai Airways - arount 17000 INR
Bangkok to Phuket return direct flights - Thai Smile - around 6000 INR
We booked hotels through Booking.com and made payment online ( thru Paypal ) to make sure our bookings are confirmed
3 of us did visa thru travel agent and costed us around 2800 INR. But on of my friend opted for visa on arrival ( 2100BAHT). For Visa on arrival make sure you have enough of time between your connecting flights.
Make sure you carry enough cash as at most of the places they don't accept card and even if they do they charge 3 - 4 % extra.
Thinks you must carry
Sunscreen
Goggles
Shorts
Slippers
Waterproof cover for mobile(optional)
Swimsuit (optional)
packed Food
We started our journey from Mumbai Airport ( 11.35 IST )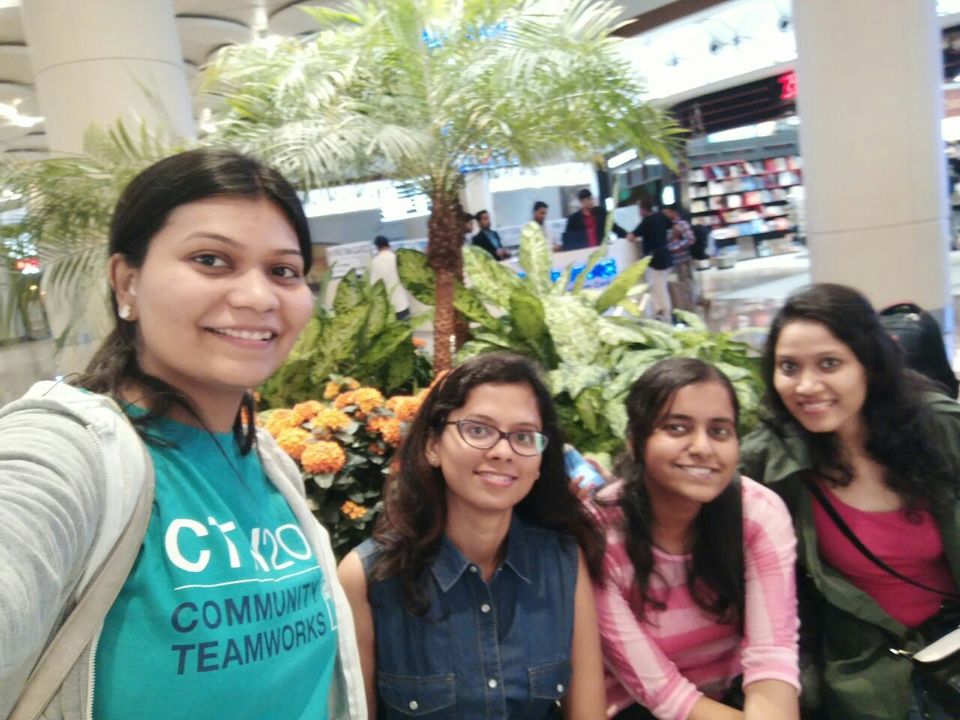 We landed in Bangkok at around 5:30 am bangkok time. We cleared immigration. My friend went to get her visa. I think it took half an hour to get visa. We got our luggage and moved to Bangkok domestic terminal. Our Next flight was at 10:30 so had enough of time. Note :- Camera is not allowed in check in bags at bangkok domestic airport
We landed in Phuket airport at 11.30 am. We bought local sim card which was free of cost and loaded 150 BAHT( unlimited internet and talktime of 150 BAHT) . We booked a mini van from airpot to hotel for 1100BAHT ( 36km ) . At airport there are various tours and travels option available where you can book, share private cabs.We booked our tours through local travel agents. At every corner you find a travel agent office and currency conversion booths . We visited couple of travel agents and finally came up with a good deal. We paid 2300 BAHT per person for two days trip ( James bond and Phi phi island ). Make sure you book speed boad for both the trips instead of long tail boat. If you are group of 6 or more you can get even better deal.
You can rent a bike and roam around. You can find wifi in almost all the restaurants..even some tuktuk have wifi available.
You can find seveneleven stores in every corner. You can buy things here in reasonable rates especially water.
We reached hotel which was in Phuket area, Phuket is a very happening place. We booked this hotel through booking.com and costed us 10,000 INR for 2 Rooms for three days. Patong beach was at walking distance from our hotel.There are 2-3 good indian restros in that area. We enjoyed visiting patong beach, bangala road, and exploring phuket.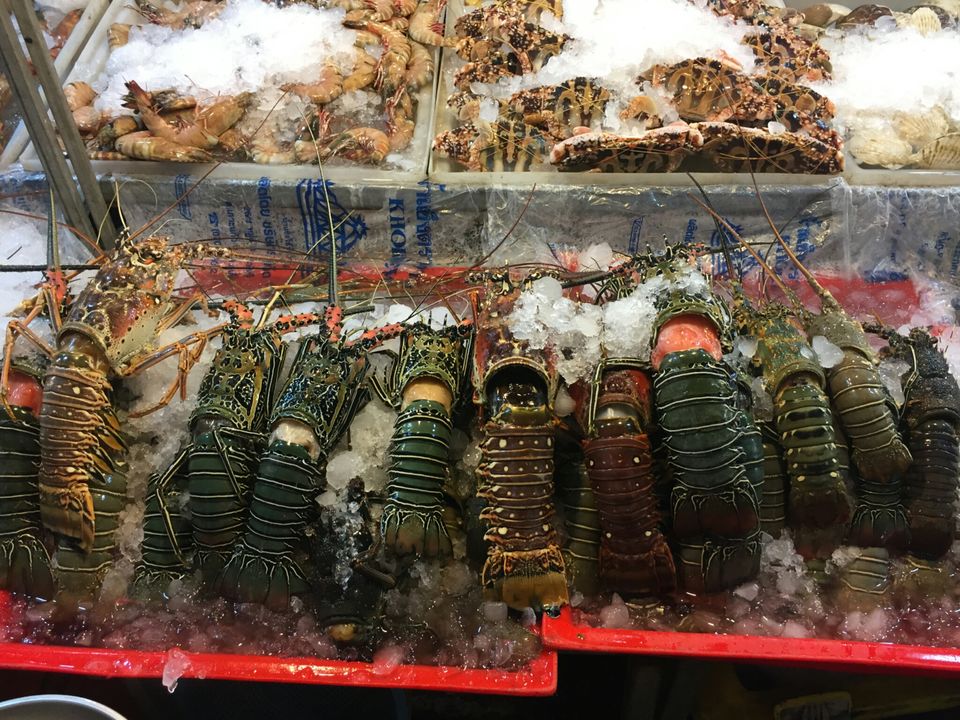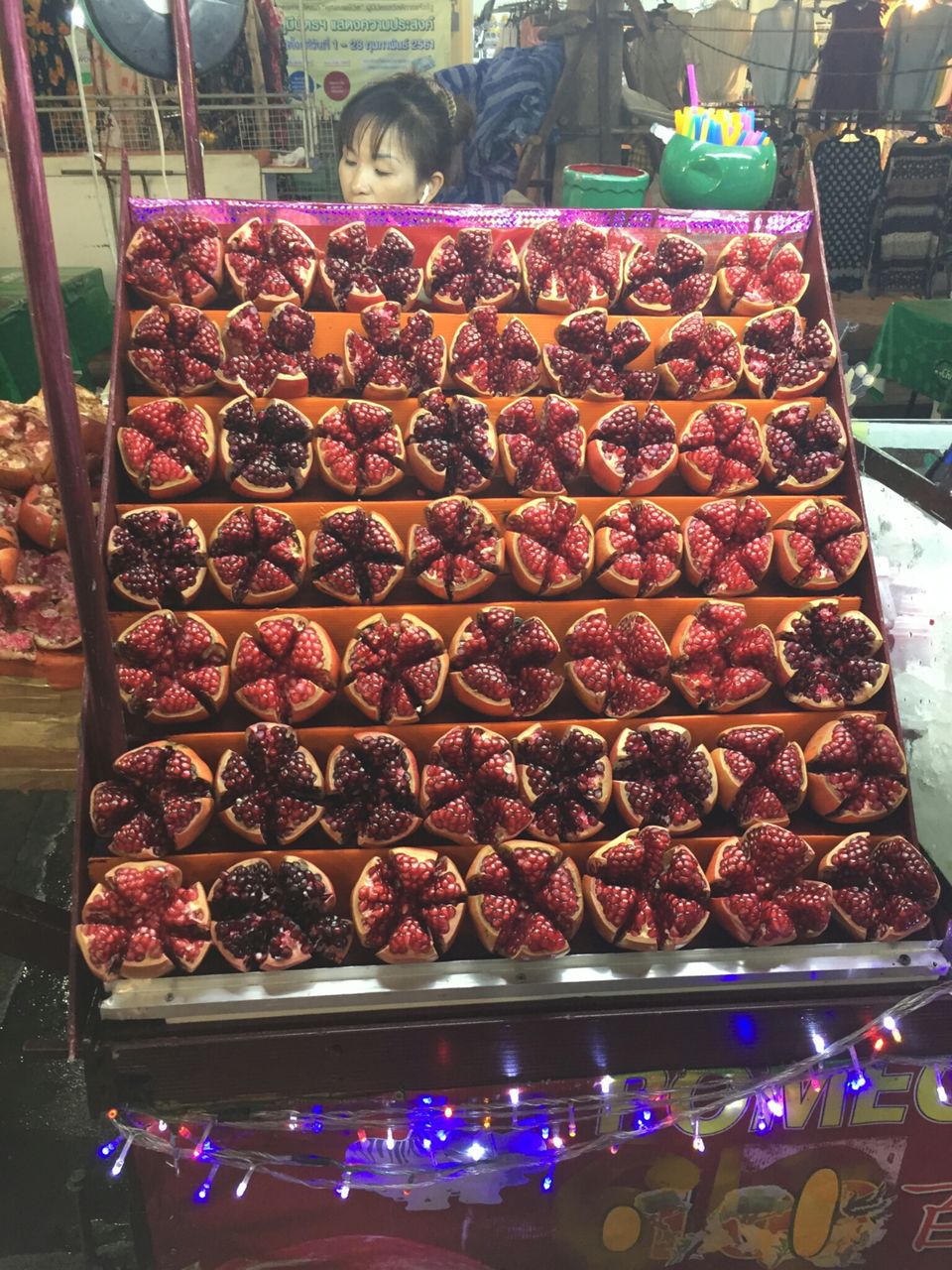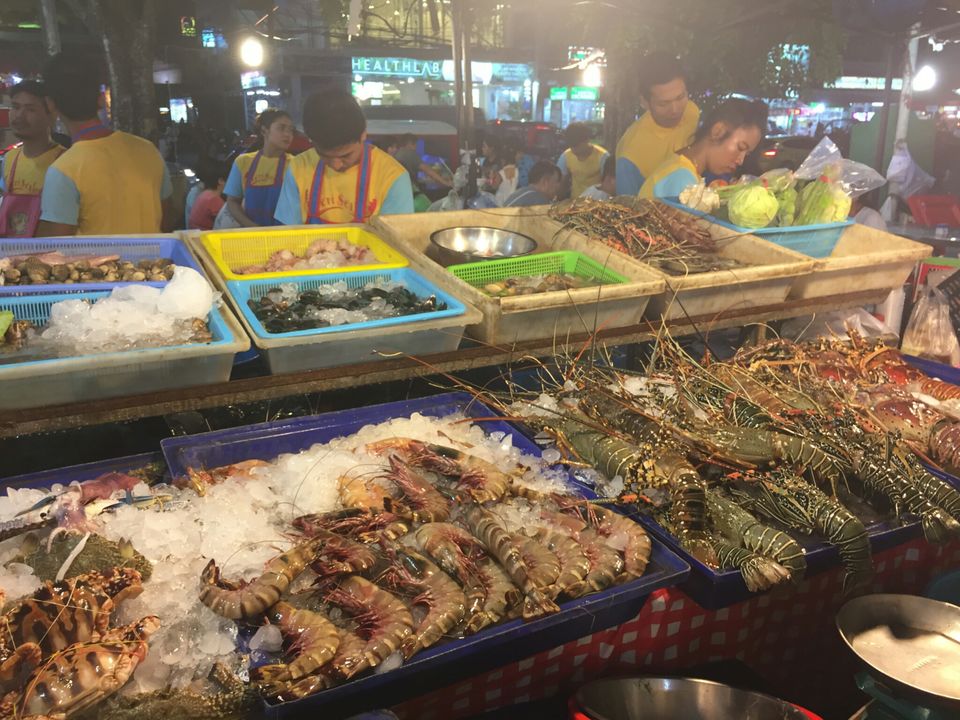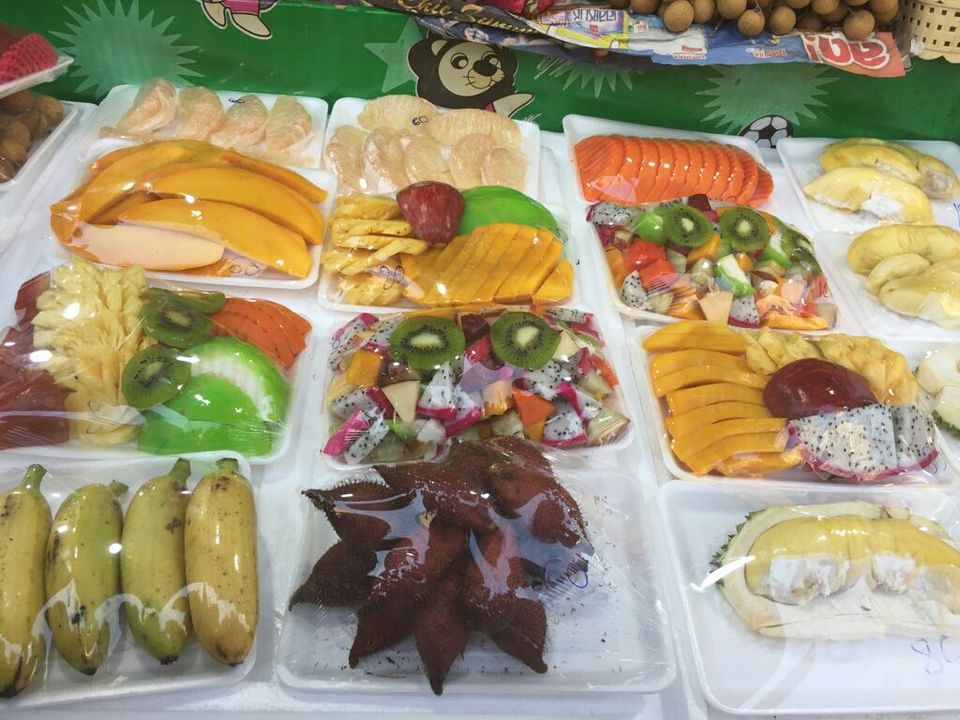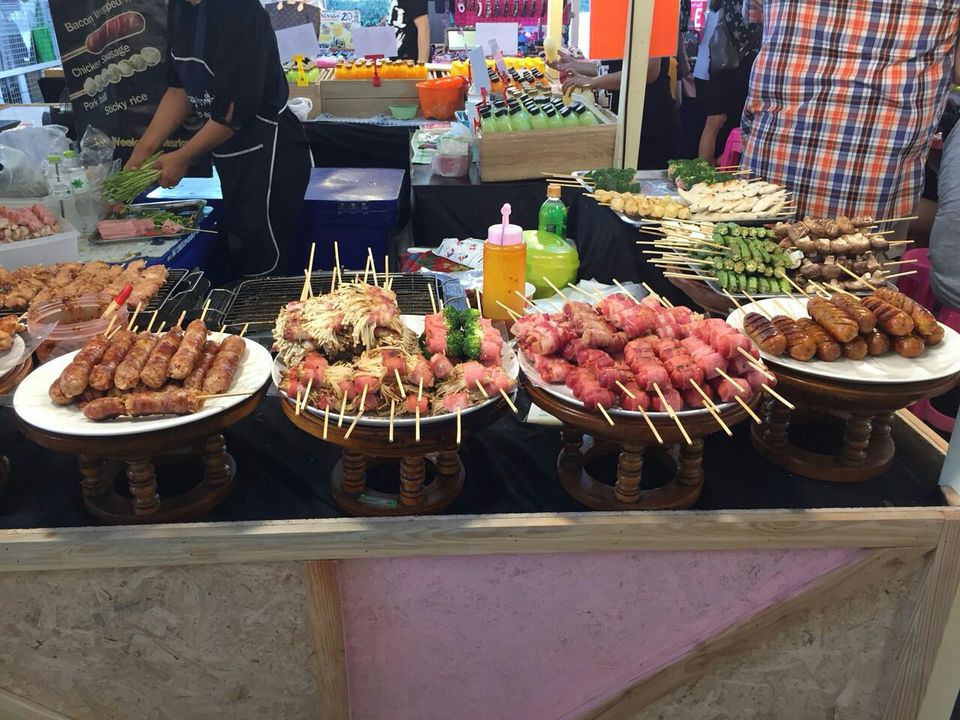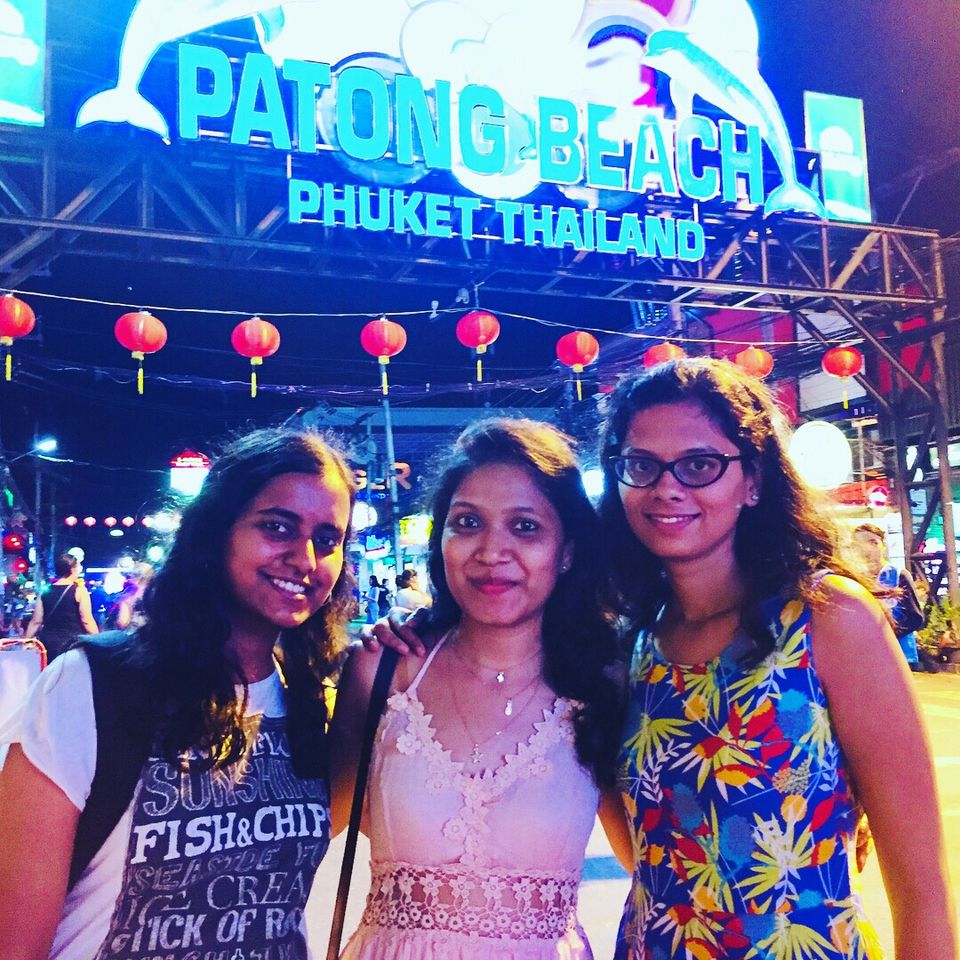 Our next destination was Phi Phi island. Our tour included pick up drop as well so a Mini van came to our hotel for pick up at around 7:45 in the morning. At start point they served tea, coffee, biscuits and bread butter. Dont carry many thing with you ( phone, money and passport is more than enough ) so that you can enjoy. We started our journey on speedboat . we visited Maya bay beach which was just awesome. Snorkeling was the highlight of the day. They served us veg food ( rice,noodles,salad, fruits) as per our request. we were back to the hotel at around 7 in the evening.On boat they serve packed water, juice and fruits.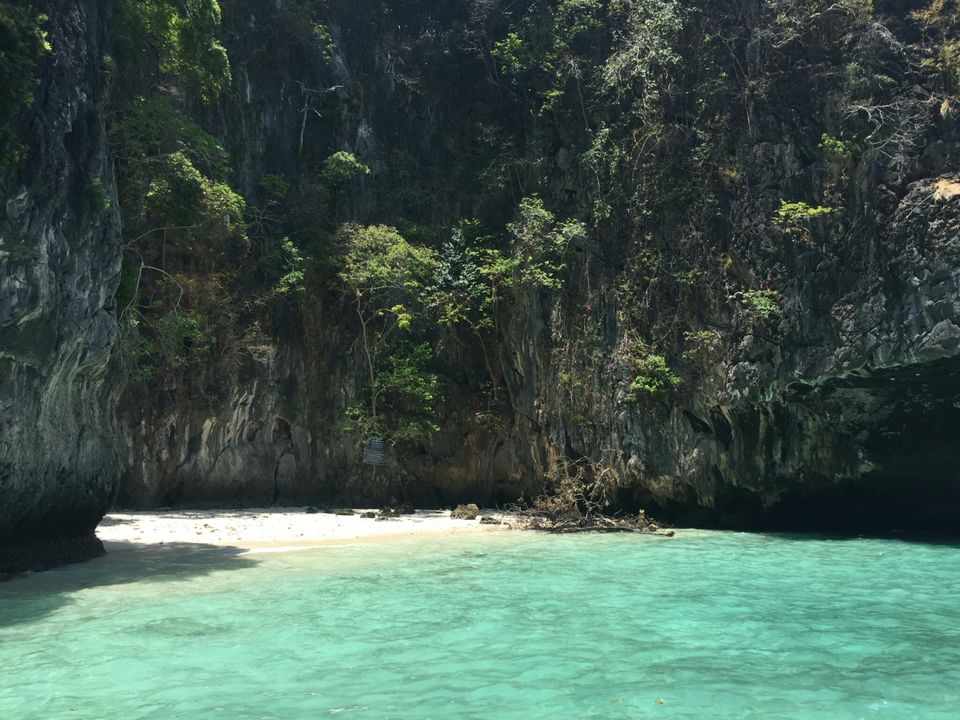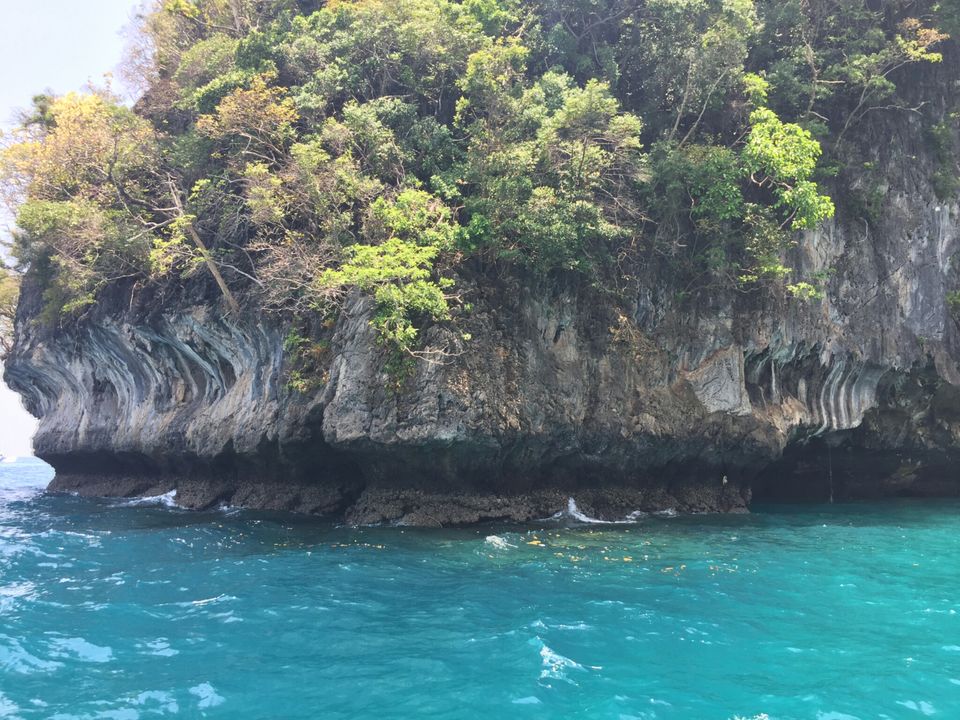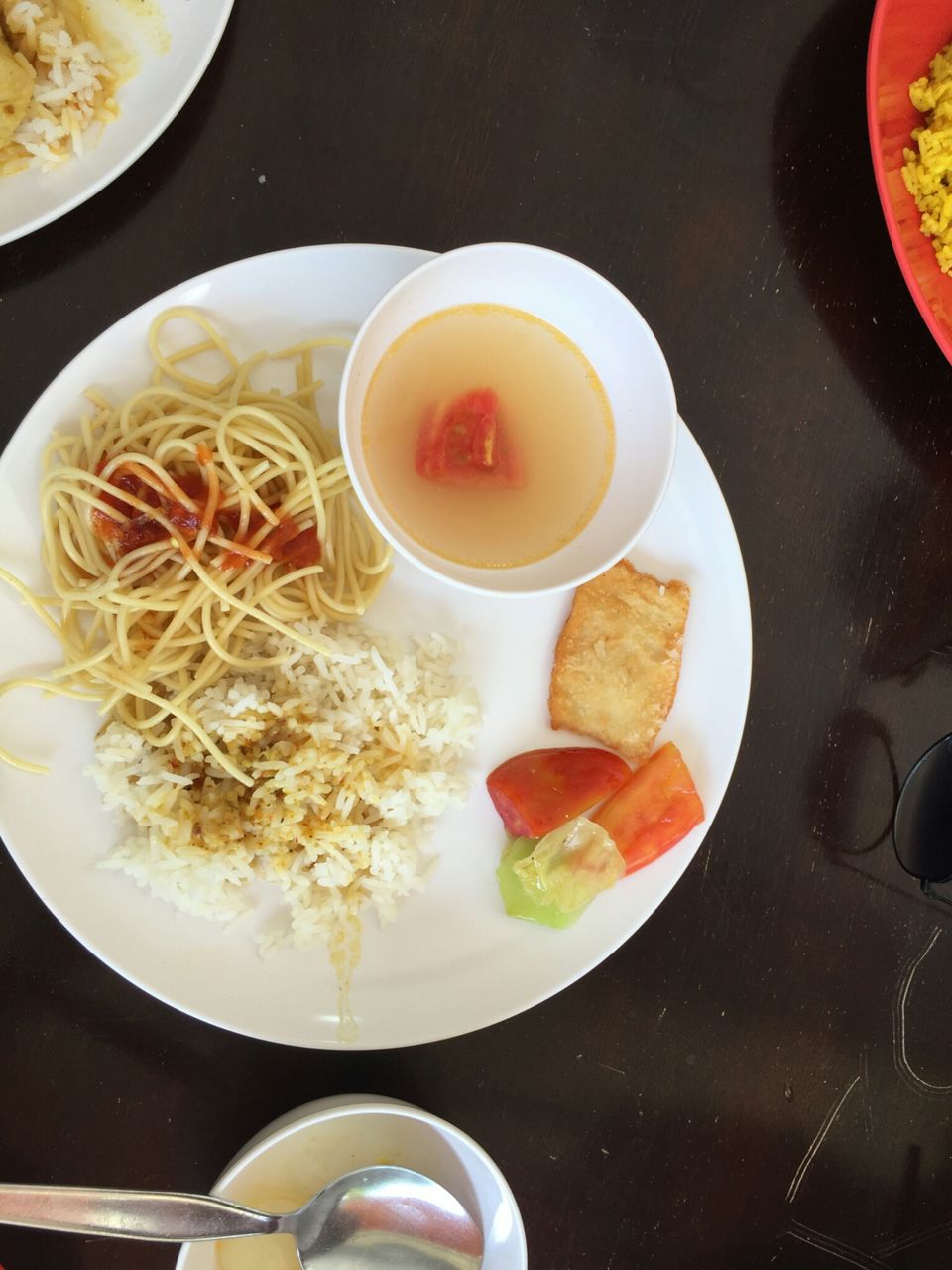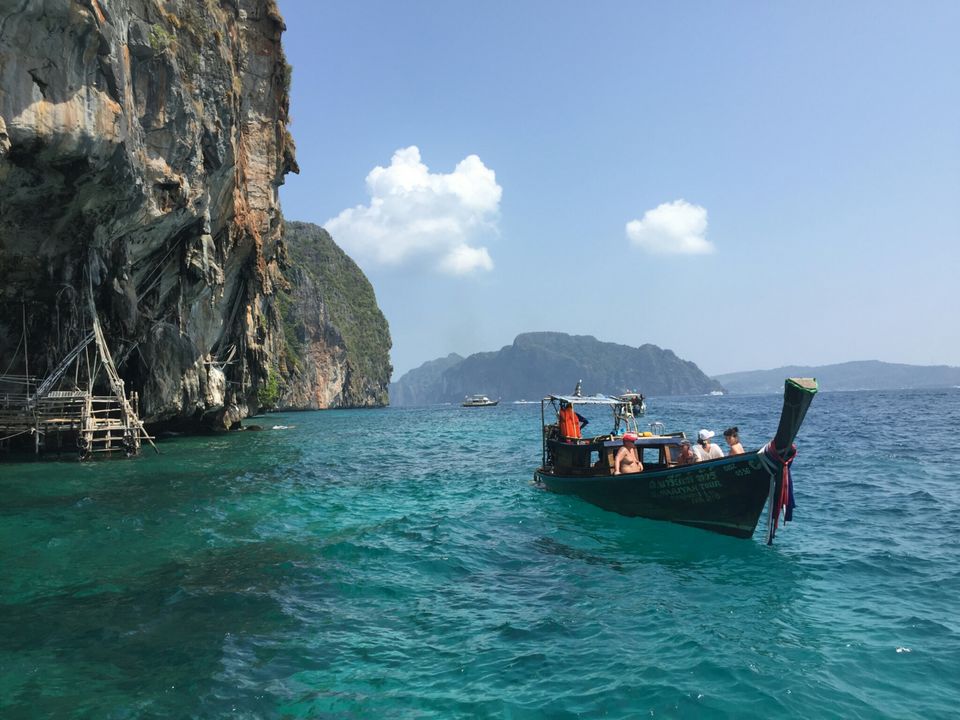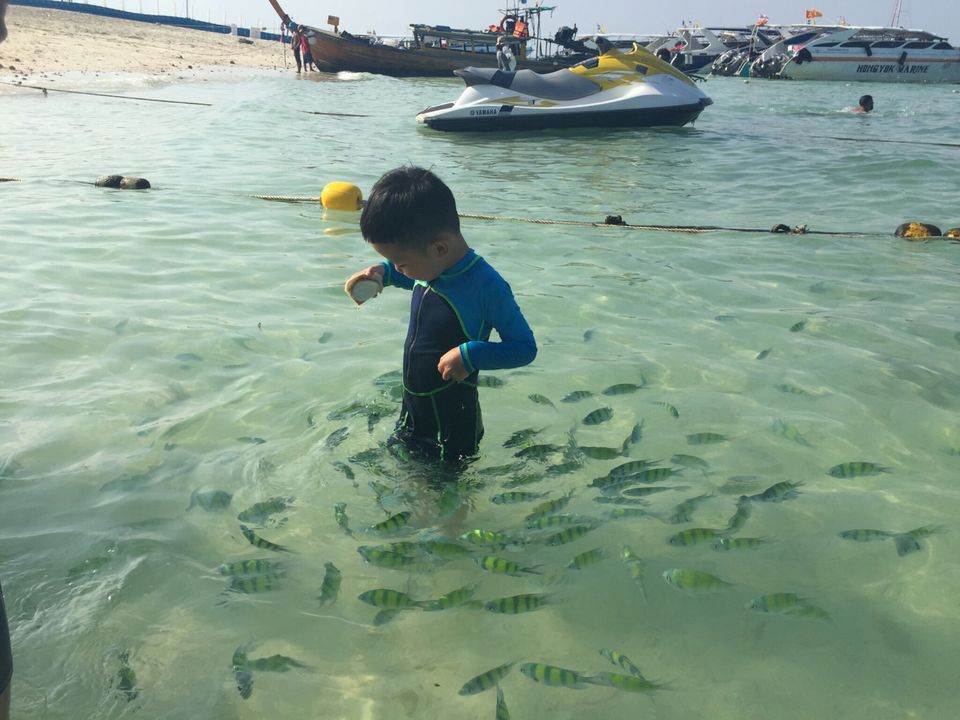 Next day we went to James bond island. We visited ice cream cave, James bond island, did kayaking. They served food in muslim village which is also called as floating village. Veg food what they served was not that great but somehow we managed. They serve fruits ( watermelon and pinapple ) on boat at end of trip . Drinking water is also available on boat. There was small changing room also on boat. You dont have spend for anything unless your doing shopping on the island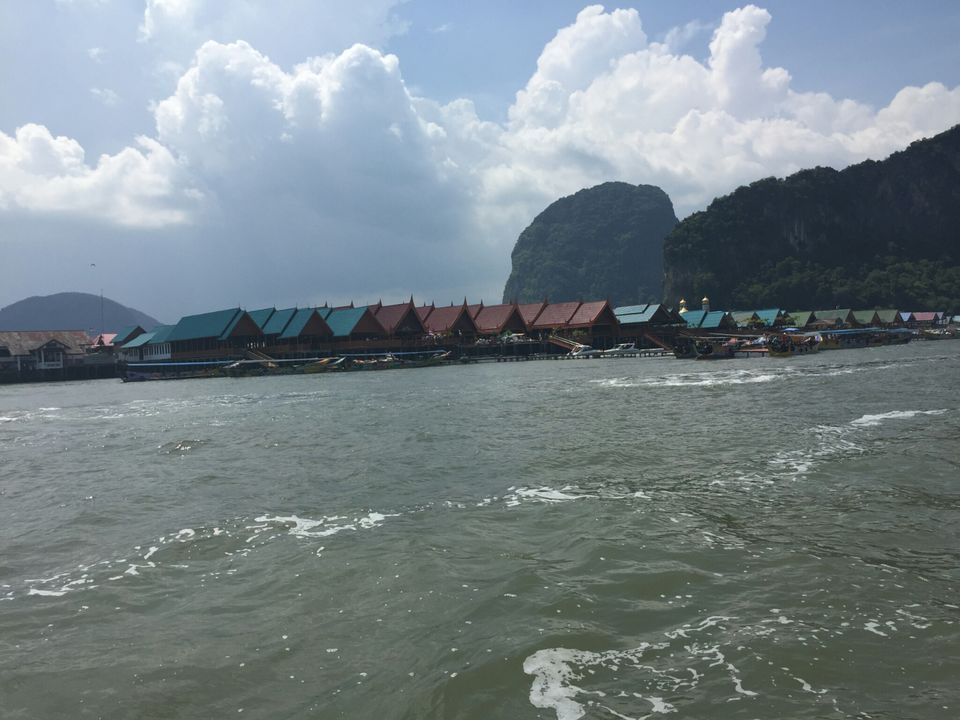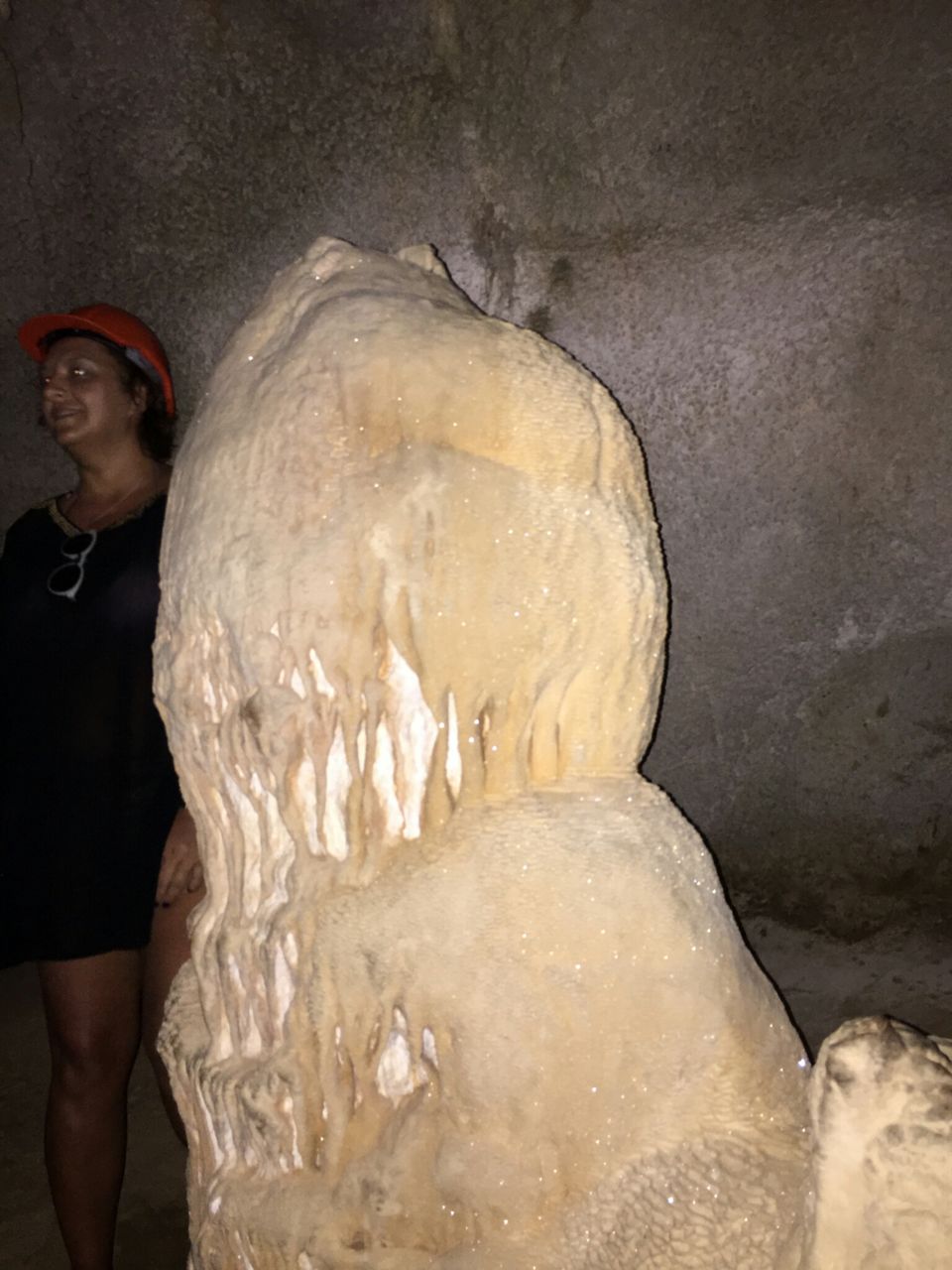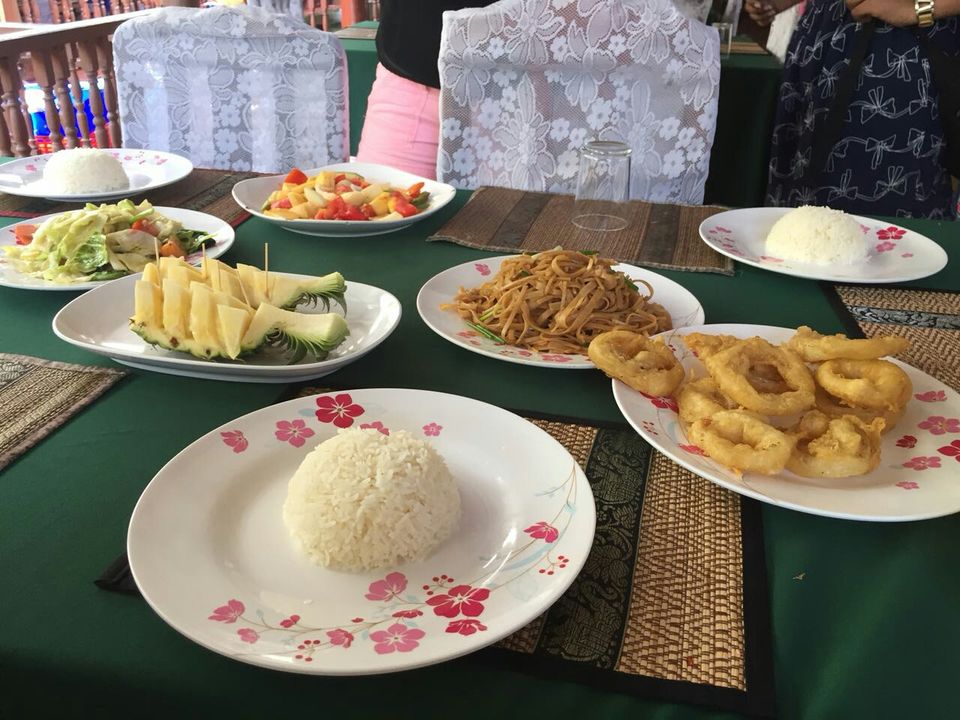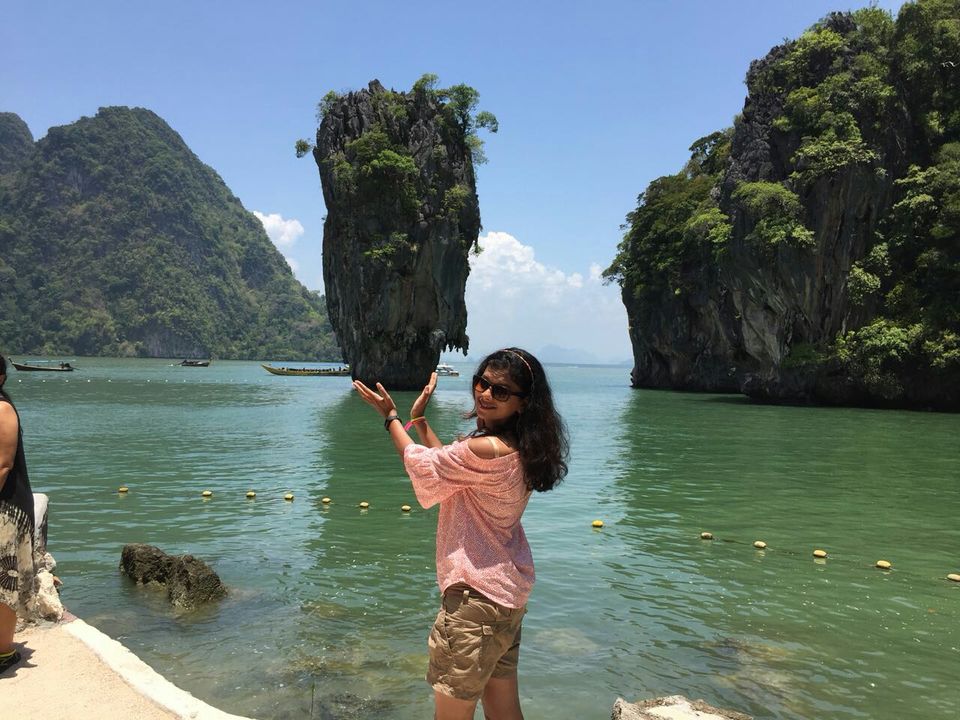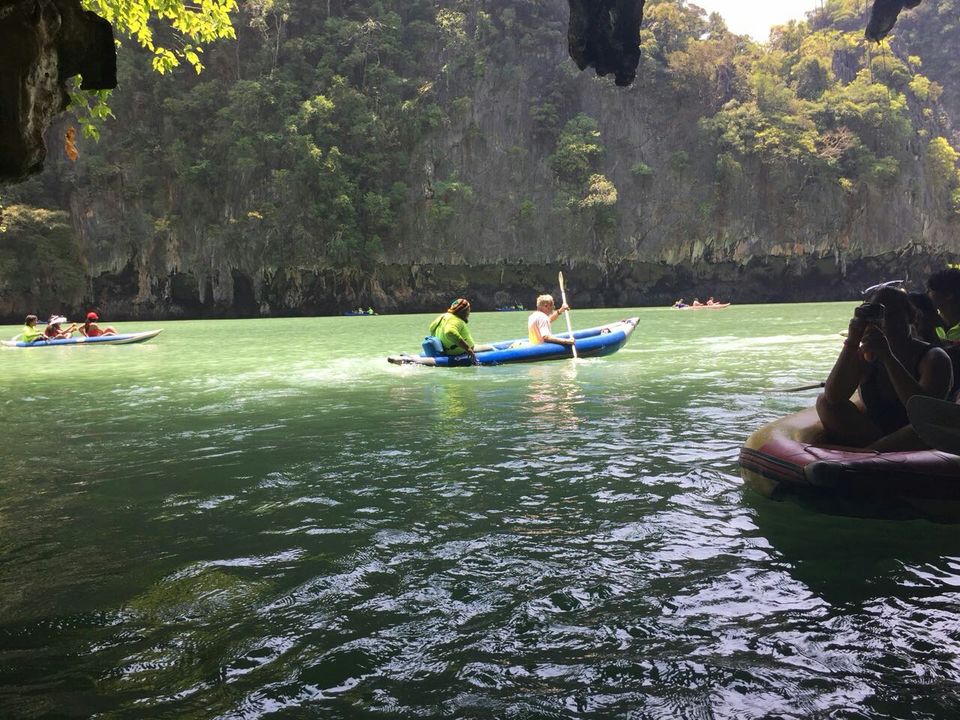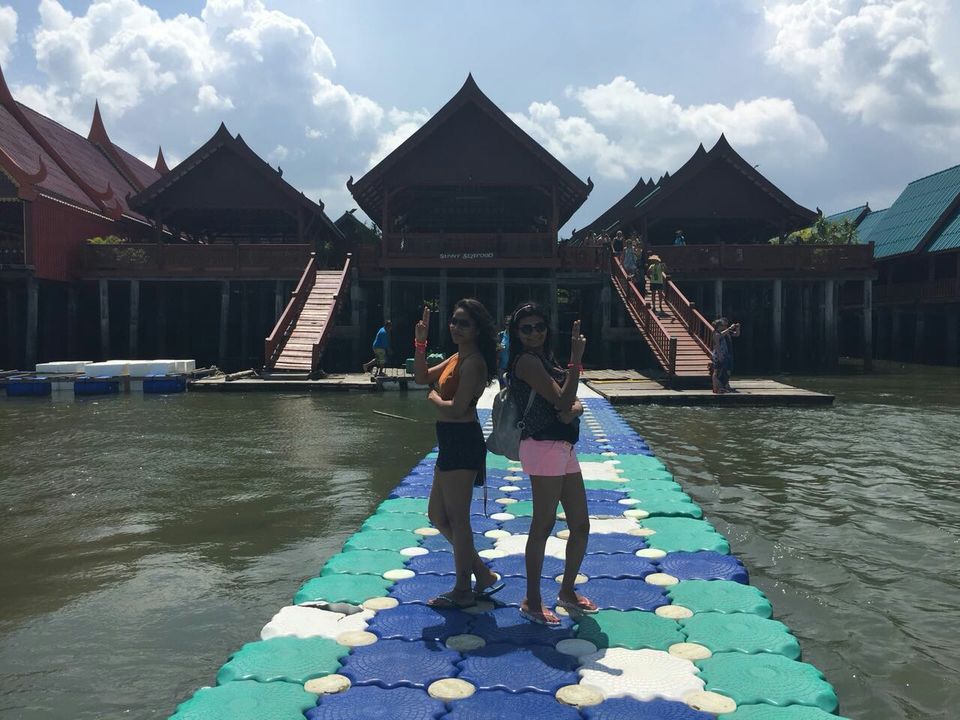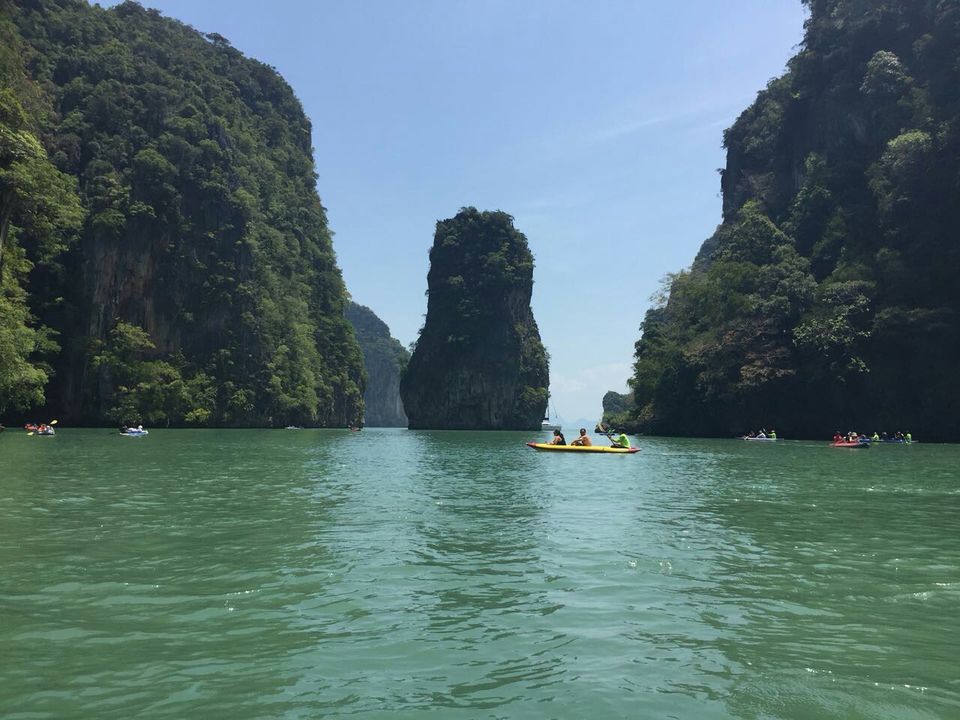 Started from hotel at 5.30 am . When we booked our tours we managed to convinced tour lady to drop us at the airport in the morning. We paid her 700 BAHT.
We landed in bangkok at around 11.30 am . we decided to book a cab through GRAB. Another option you have is uber but grab is little cheaper. You can also travel by metro. You can book you half day bangkok tour at the airport itself ( I think it was 11$ pp ) .
We booked a cab for full day ( 3000 BAHT ) . Visited temples - Wat Arun and Wat Pho .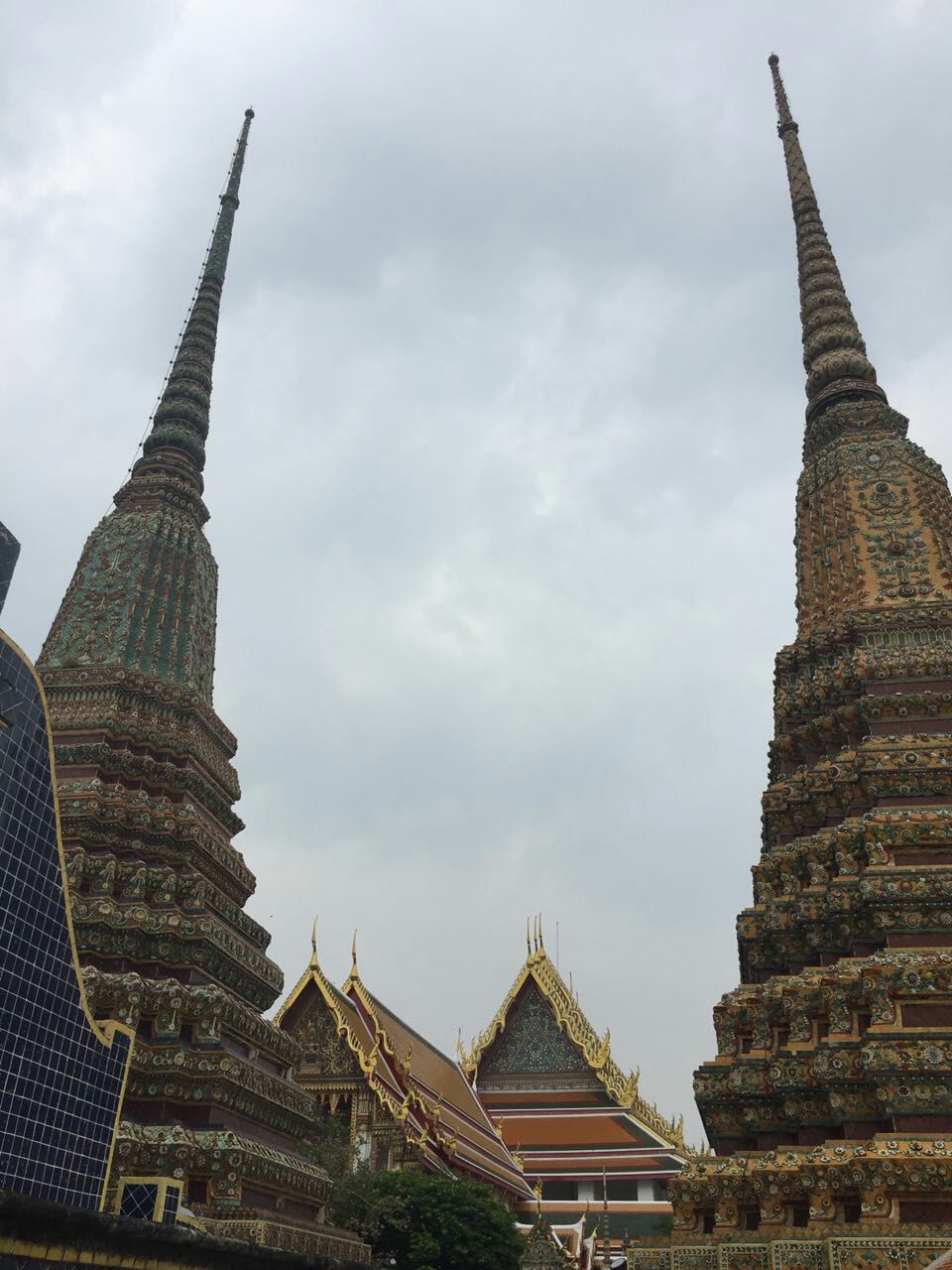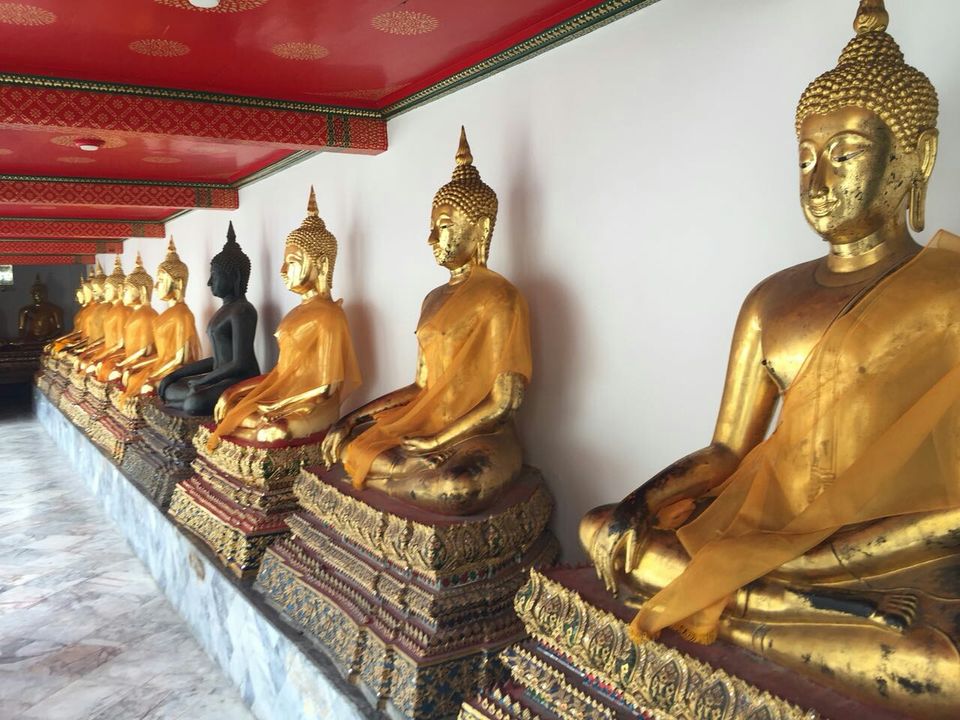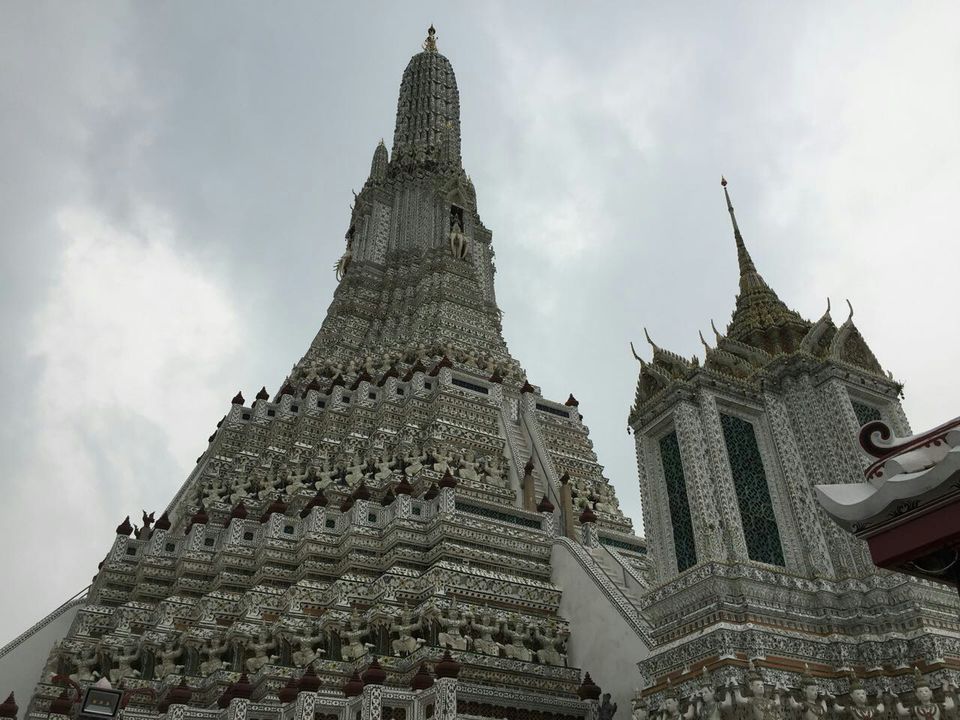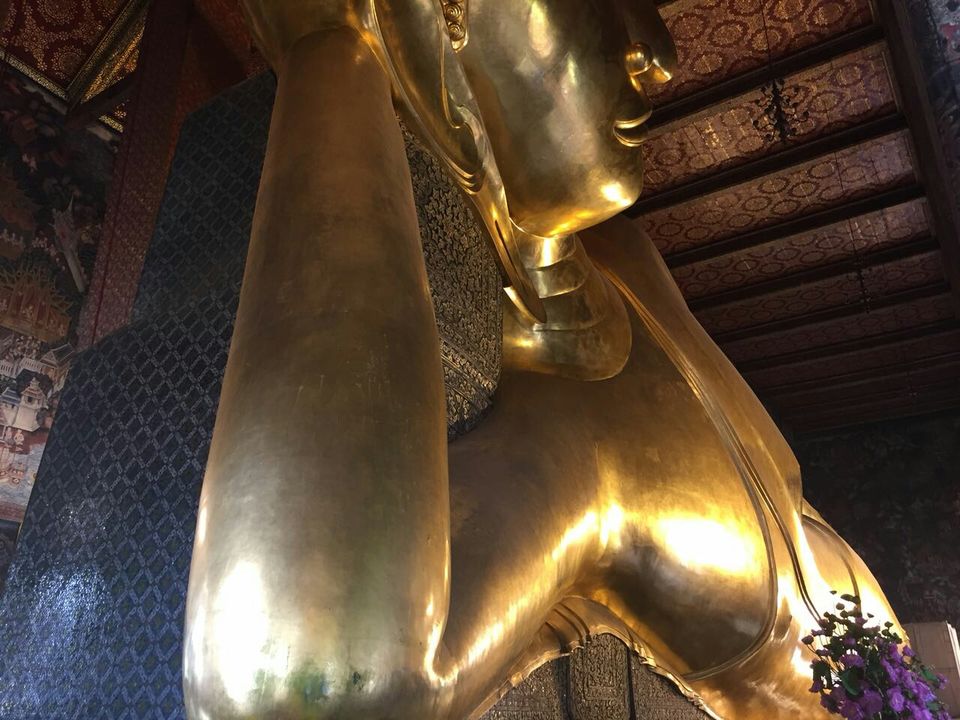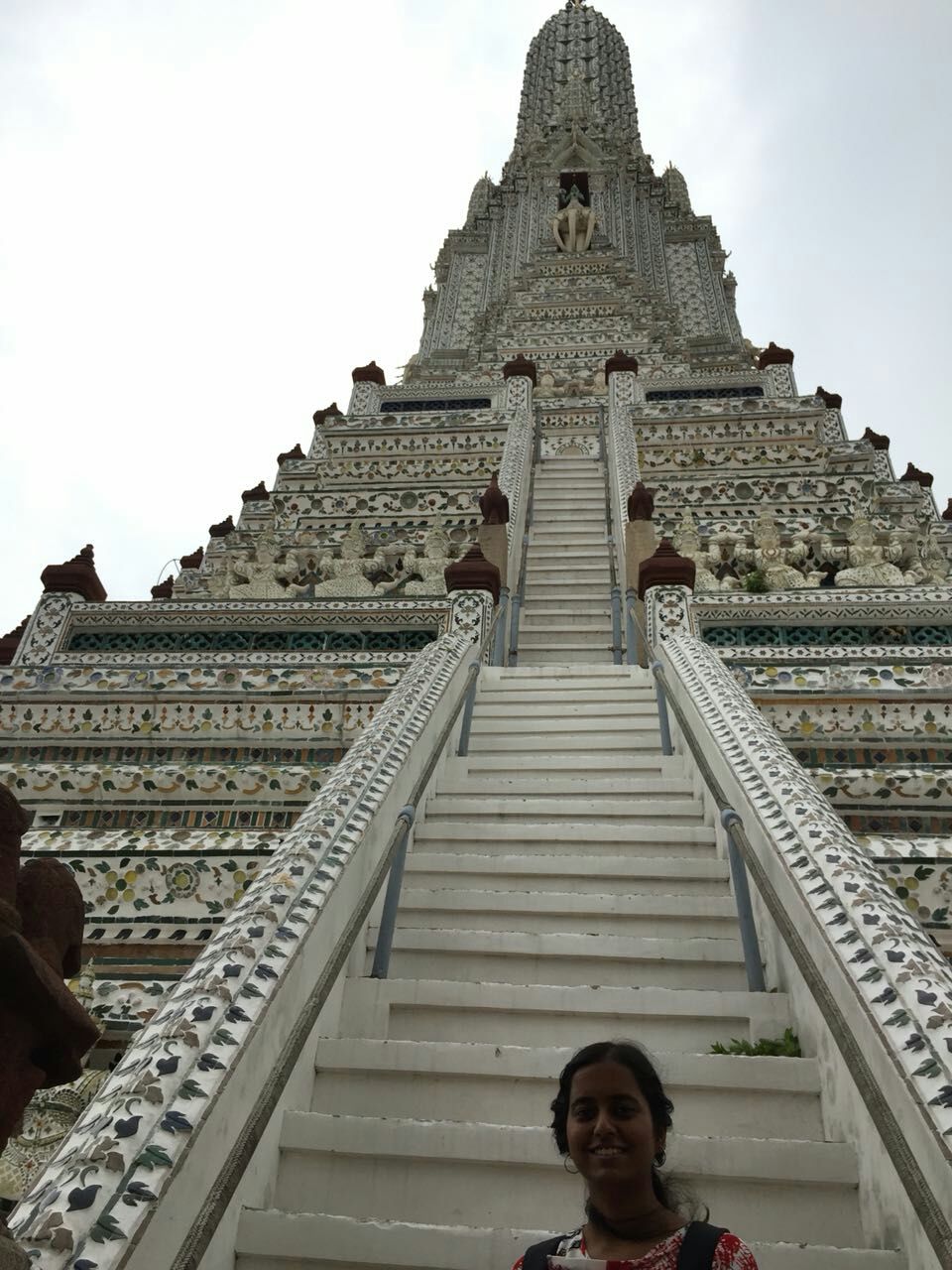 Then we went to Ayuthaya. Visit this place only if you you like historical places. This place is 90km away from bangkok city. On the way back to bangkok it was raining heavily which is why we not able to visit chatuchak market. Its a night market and one of the worlds largest markets.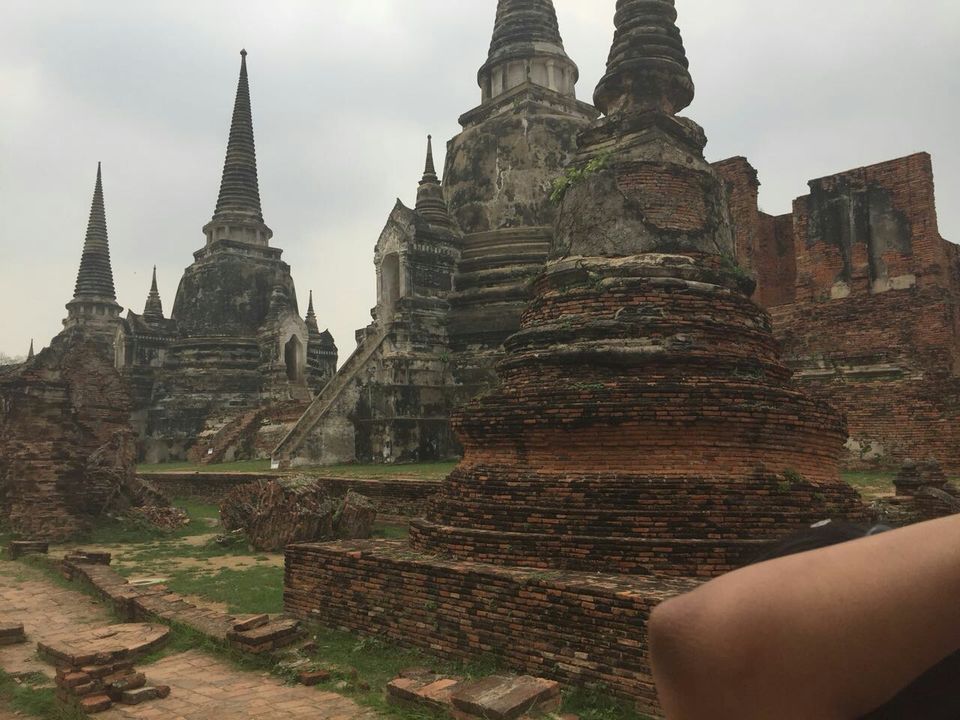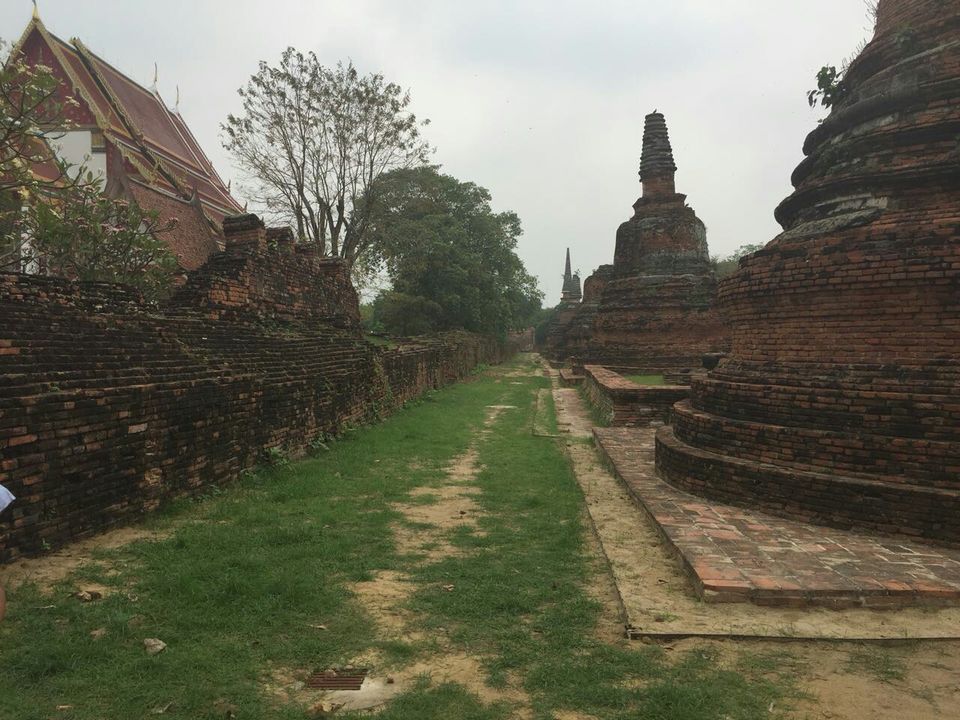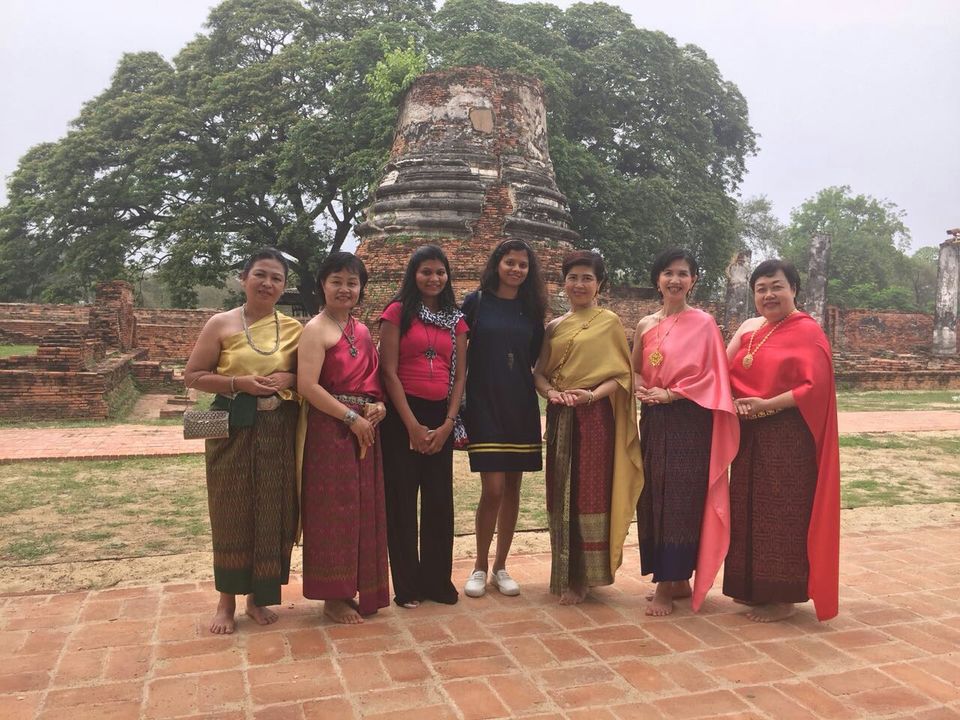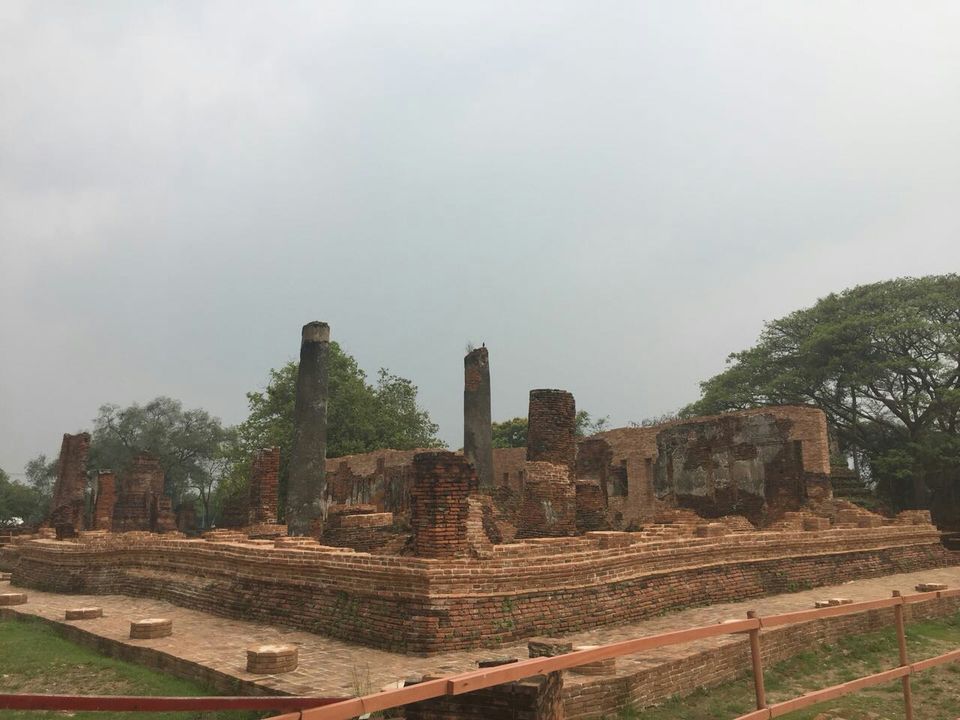 Last but not the least we ended our trip with Thai massage. We selected traditional thai massage ( 300 BAHT for 1 hr ) . It was worth the money.
We boarded flight at 6:35 am from bangkok and landed in mumbai at 9:30 pm.
Overall, if I put all together in a nutshell , this was a fantastic holiday that exceeded our expectations. We saw some of the best things to see in Thailand with things better each time we go to a new place. From the wonderful natural views to the watersports and temple visits and nightlife, we witnessed the best and came home with astounding memories. So why wait!! ???? Pack your bags and take the feel of "The land of Smiles". Its truly a lifetime moment to cherish.
Frequent searches leading to this page:-
Thailand tour package 3 days 2 nights, Thailand tour package from Chennai, Thailand tour package from Delhi, Top Thailand tour packages with price, best Thailand tour packages for couple with price