Ayutthaya is famous for it's Buddha head engraved inside the trunk of a tree and a series of headless statues of Buddha.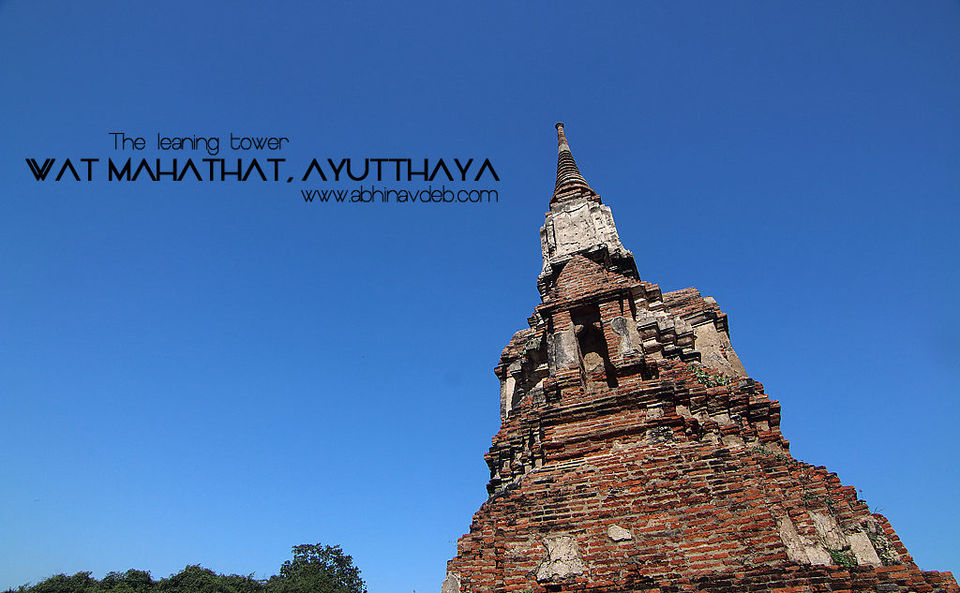 There was more planned for the day. After visiting all the temples and ruins, the team headed for the river cruise back to Bangkok. The lunch was not so good enough as I didn't liked the Thai food much, was really missing India.
Antara : Why are you making such faces ? You didn't liked it uhh ?
Me: *Disappointed*
Me: *Thinking* Please get me back to India or get me Indian food. I can't take this anymore.
But some of the dishes were good enough . Most of them tasted bad. but I liked the river cruise with buildings on both sides of the river. It reminded me of all the twin cities visited back in India. But here it was not a twin city. Bangkok was spread over a vast area across the river. So literally the city was on both sides of the river. I got to meet many Indians back on the ship from other travel parties.
In the mean time it started to rain, though it was sunny with patches of grey clouds. I was out , video graphing and taking pictures. In order to protect my camera from rain, though it's weather sealed, who wants to take chances, I did a makeover to my camera. Covered it with my handkerchief , placed my cap in an inverted way on the camera head and just placed my shades on top of it.