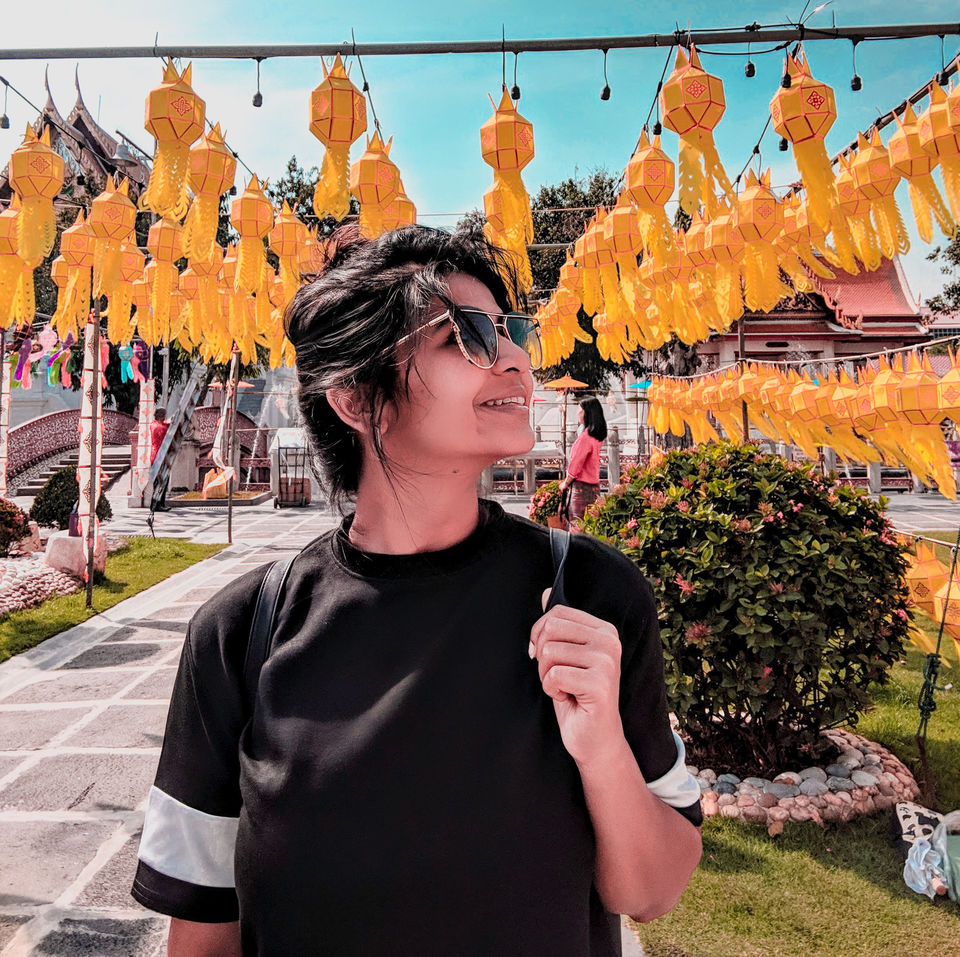 Bangkok is known for its tall skyscrapers, nightlife and shopping. I honestly had planned to visit Bangkok purely to shop till I drop (And I did that) but I also explored the city.
I stayed at Woraburi Sukhumvit hotel & resort which is centrally located and have easy access to the metro, taxis and if you don't mind walking the malls are located 30 mins walking from the hotel. I took a short nap after landing Bangkok from Krabi and in the evening I visited the famous Pratunam Market, Indra Market, Platinum Mall and few more niche malls around the area.
I had pre-booked a city tour which showcases the cultural side of Bangkok and to be honest, it was worth visiting the temples. The beautiful mosaics stones, magnificent tombs and golden Buddha all are so pleasing to the eyes.
Wat Arun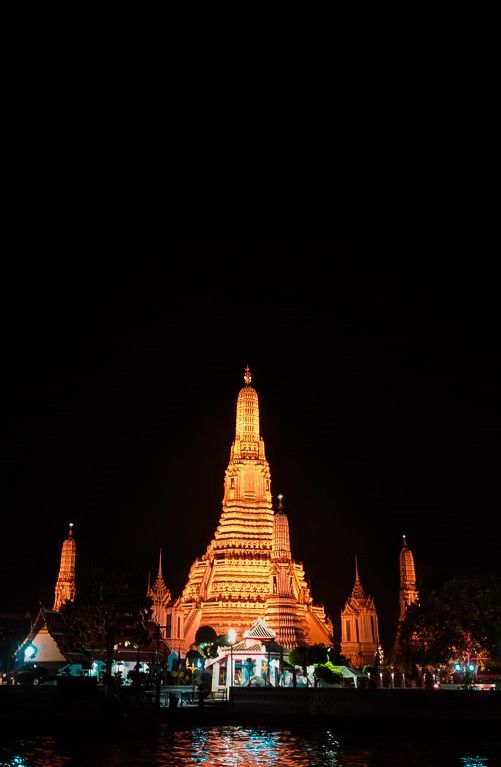 Wat Arun known for its 80 meters high central tower called Phra Prang is the most beautiful temple in Bangkok. The artistic mosaic tiles look marvellous as decorated on the tower. Would recommend getting the best view of the temple during the sunset and also do not miss the night view when the lights make the temple shine like gold.
The entry fees for the temple is 50baht per person and it will also include a bottle of water for free. Make sure to wear clothes which can cover your knees and shoulder as they follow the set of rules across all the temples.
Wat Benchamabophit (Marble Temple)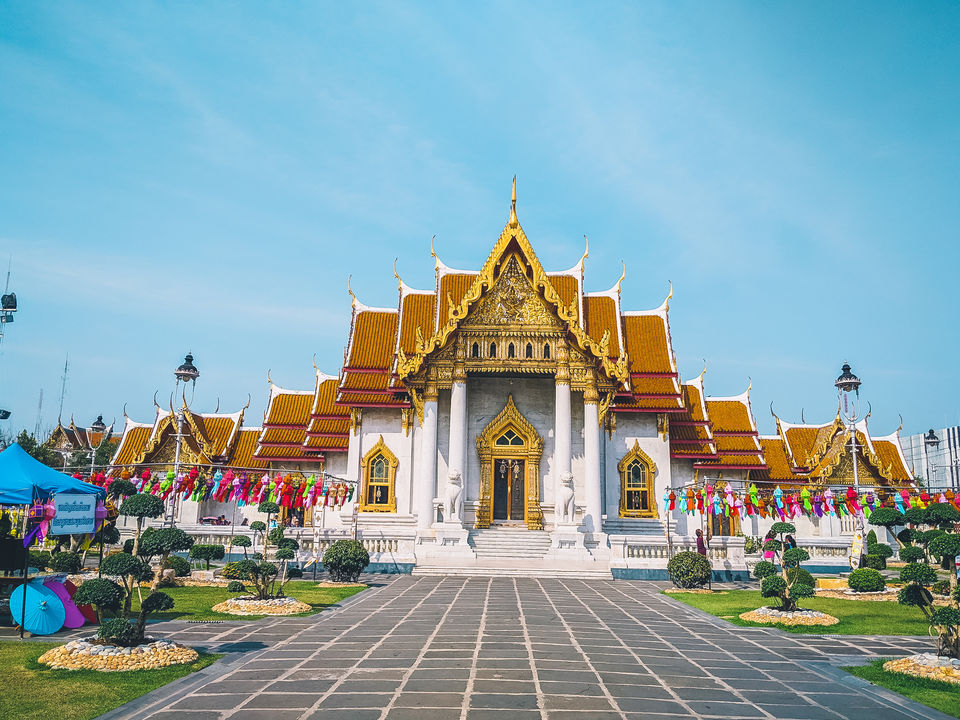 Made from pure Italian marble this temple is known for its chofas ( Chofa is a Thai architectural decorative ornament that adorns the top at the end of Temple and palace roofs), and its elegant gold carving. Inside the temple, you will find a Buddha statue which is a copy of Phra Buddha in Phitsanulok. The temple is open from 8:00 to 5:00 pm with an entrance fee of 20 baht.
Wat Pho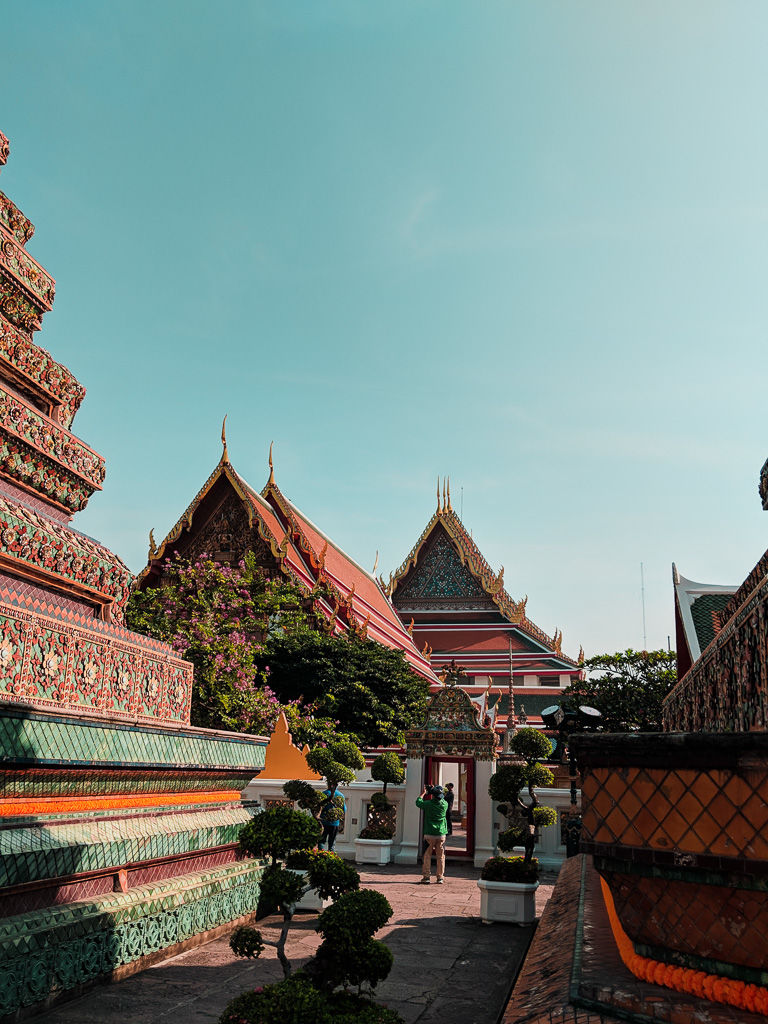 Temple Pho the reclining Buddha, Wat Pho is centrally located in the old town of Bangkok. The temple is known for its 45 meter reclining Buddha statue along with its garden, chedis and Prangs. The temple opens daily from 8:30 am to 6:30 pm with an entrance fee of 100 baht.
Wat Traimit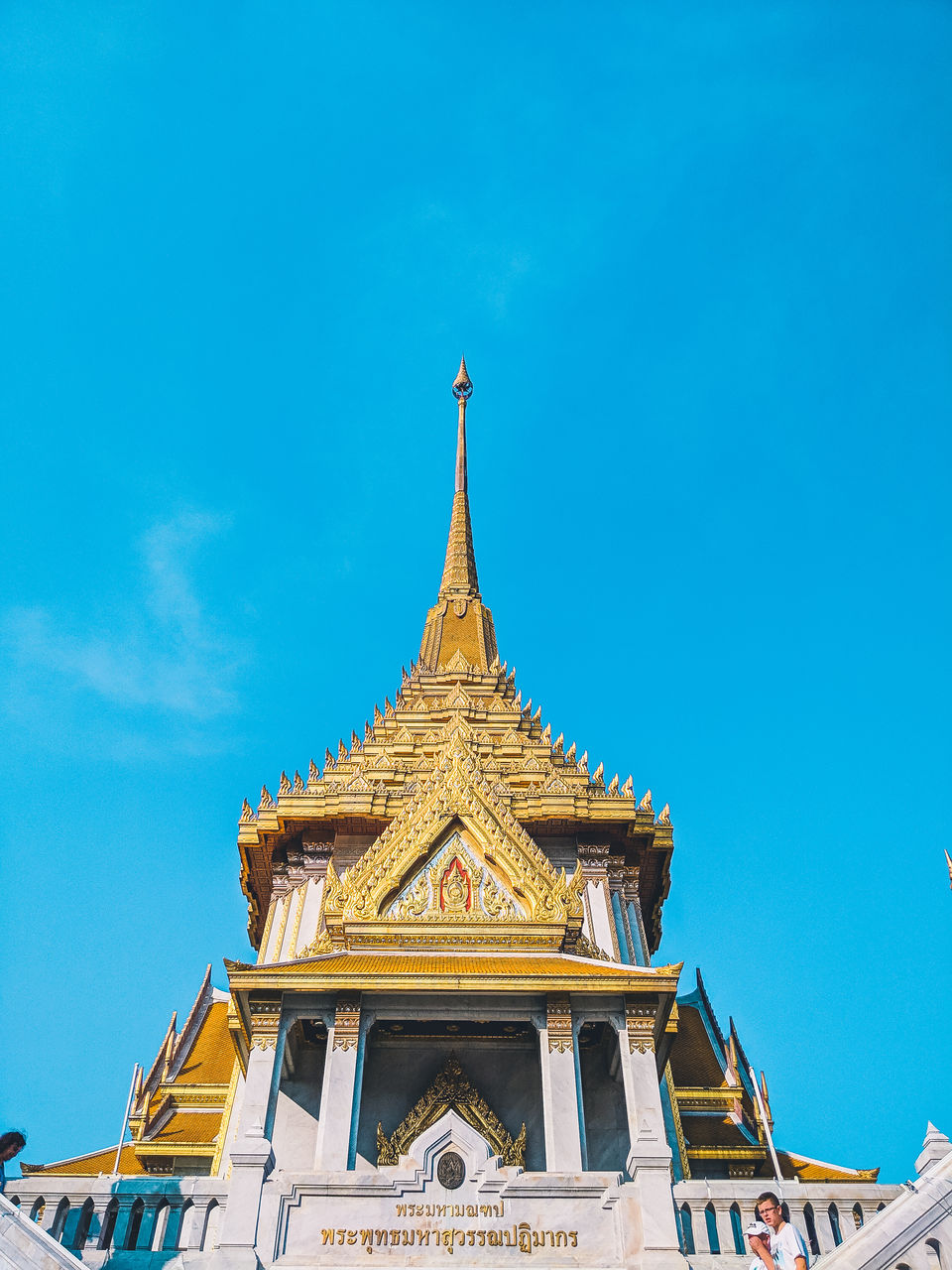 Located in Chinatown, Wat Traimit know as a temple of golden Buddha. Discovered accidentally the world's massive golden Buddha statue nearly 5 meters high and weighing more than 5 tons is an artefact that you cannot miss. The opening timings for the temple are 9:00 am to 5:00 pm with an entrance fee of 10 Baht.
Bangkok cultural trip can either be pre-booked, but I recommend to book ferry ride with an all-day pass that would cost around 100 baht for unlimited rides in a day. You can get down and get in boats from anywhere and check out the places around. It helps you avoid city traffic, which can be horrifying at times.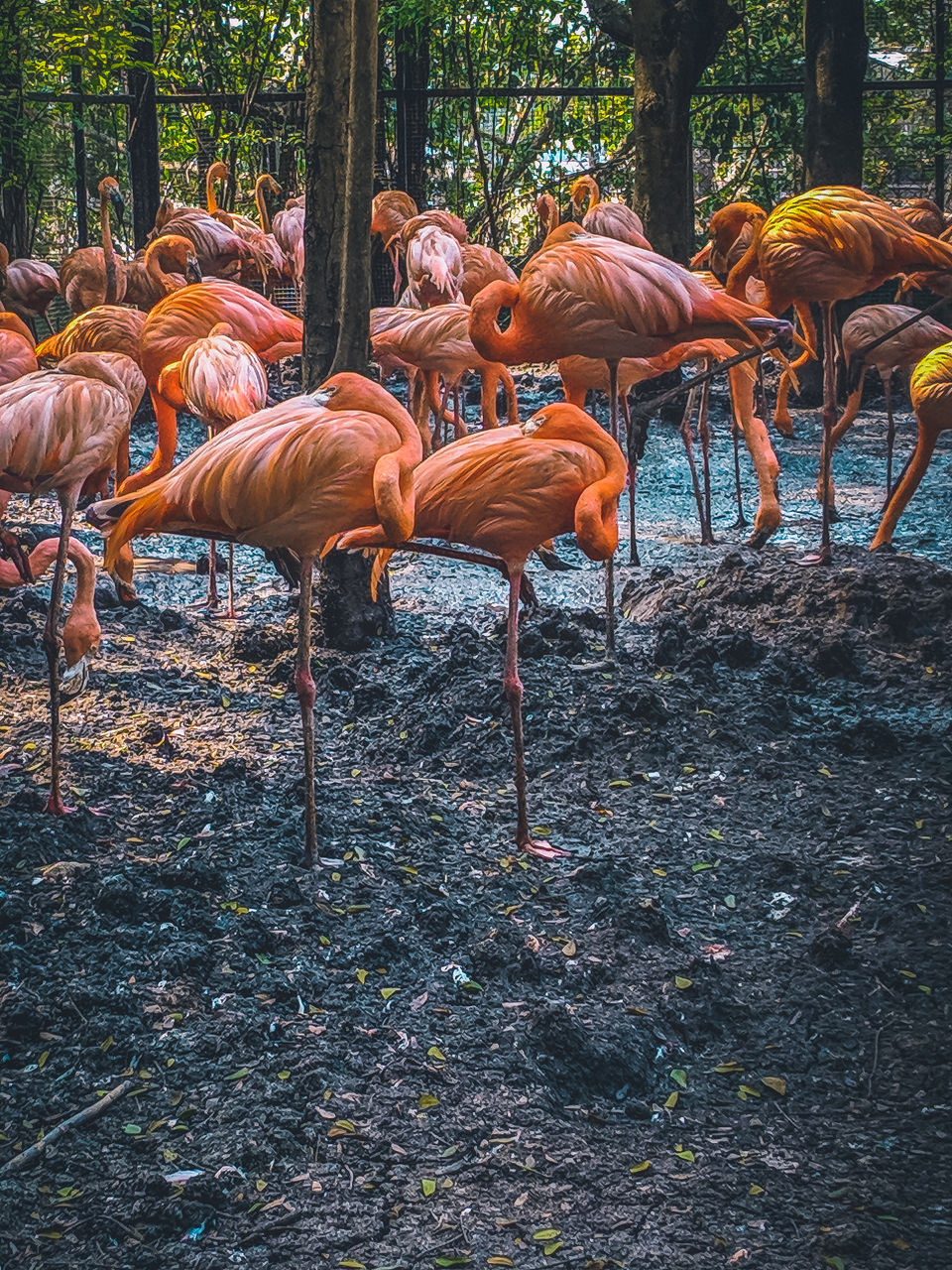 Do this only if you have a keen interest in animals or if you are with kids/larger group. I did this and didn't find it of much interest.
Rather than attending the show, I preferred walking around the park and learning about different animal breeds. The entrance fees for the park is- 650 baht, but my trip was pre-booked and it included lunch with pick and drop from my hotel.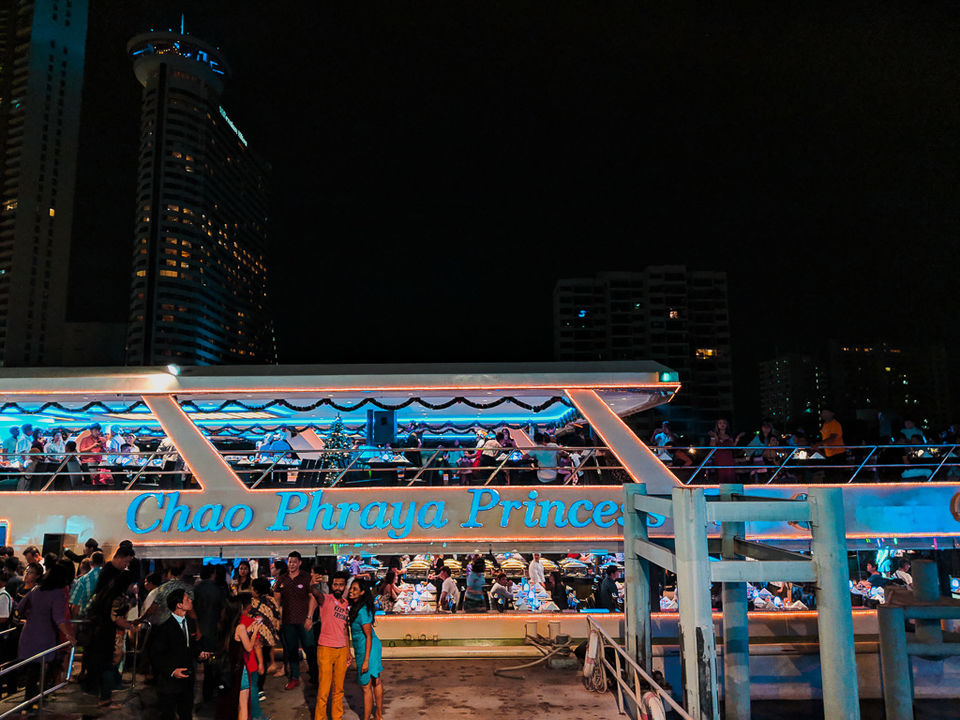 My hotel insisted me to try Night cruise and they would get me a good deal, I went ahead and tried the night cruise which cost me 1200 baht. I was really disappointed because they categorically divide you're the travellers to different Cruise boats experience basis their ethnicity, for food serving convenience.
Now it could be a good thing if you like to eat only Indian food and dance on Indian music, but I really wanted more of Thai cuisine and music for the purpose of experience which was absent.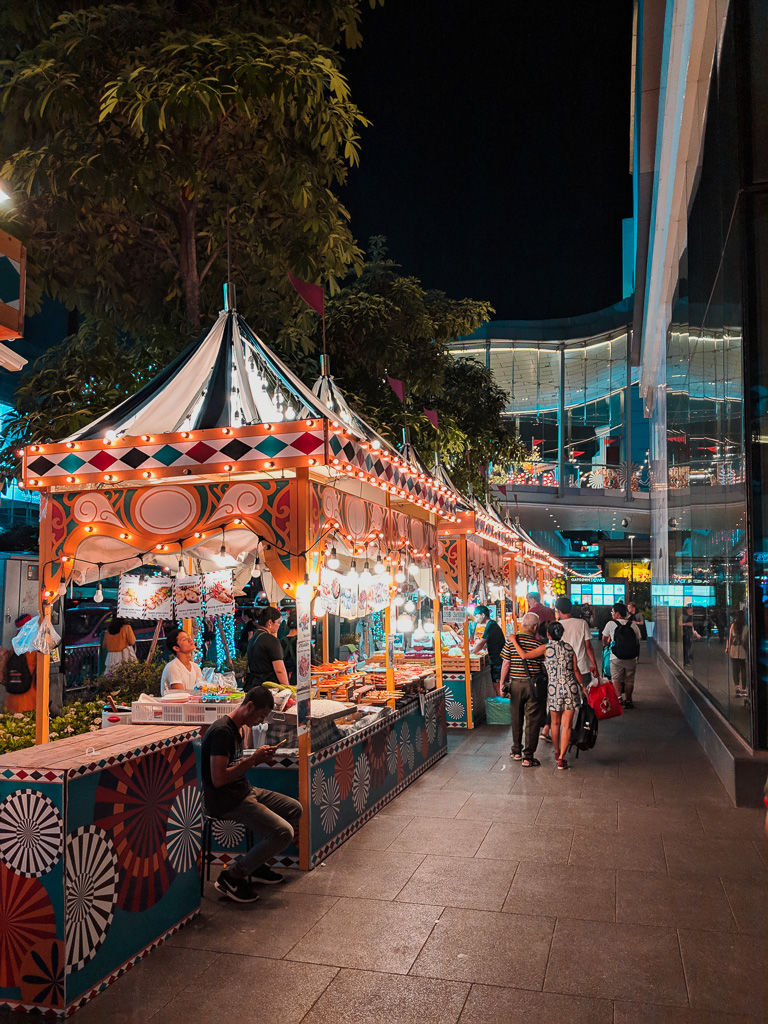 Coming down from Phuket and Krabi, I found the food to be expensive in the city here. Of course, Bangkok is a modern urban city which is expensive but just to give you a perspective. A simple Thai Ice Tea which was 15 baht in Phuket street side stall would cost me 40 baht in a call stall here.
Bangkok being my final destination in Thailand, I tried my one last shot on Buns, Cold Coffee, Pad Thai, Thai Curry, Rice, etc. The coffee that they sell on the streets is so yum, I have never tasted that even in an organized chain like Starbucks.
You would be surprised to see, but the convenience store chain like 7-Eleven stores in the city can get you some really good sausages, pastries, pies, mochis, Ready-made meals are all worth a try and will help you save a lot for your trip.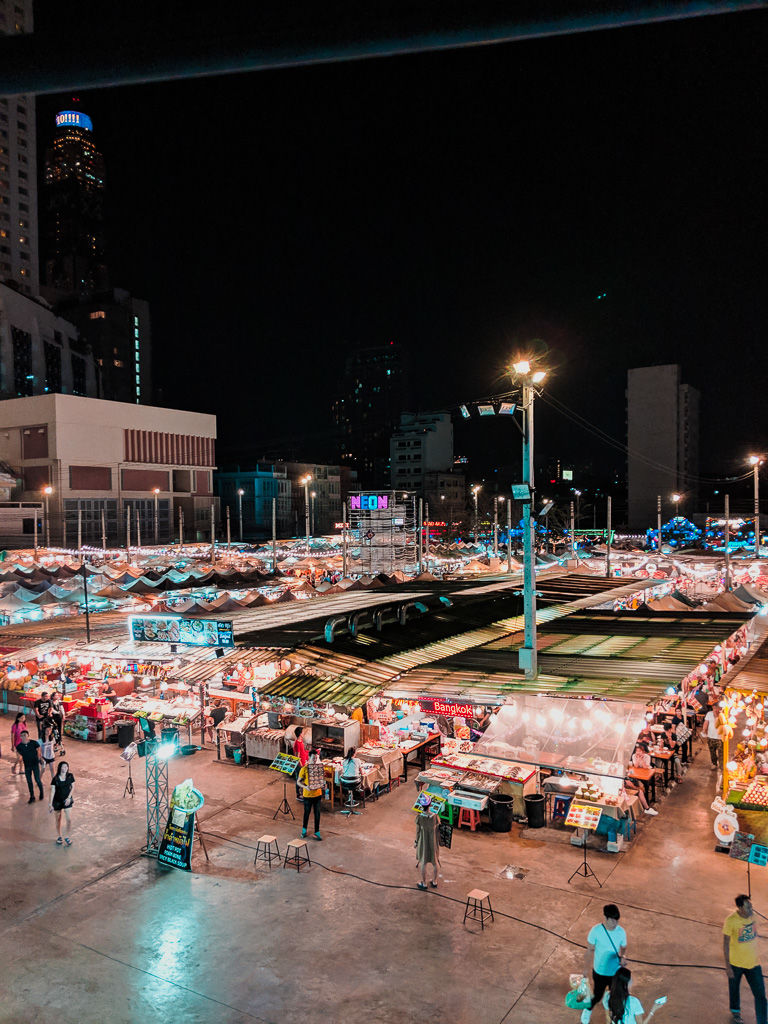 Now, the main reason why I am in Bangkok, I was so sure that I was going to show too much in Bangkok, that I ensured my return journey allowed me excess luggage.
My India-Thailand flight allowed only 15 Kg luggage, but my Thailand-Mumbai flight allowed 30 Kg, and as a type of person I am, I ensured I reached the limit when I left Bangkok.
As mentioned earlier I did self-exploring and scanned the malls around the place for the rates to avoid regretting to pay high. I visited Pratunam Market, Indra Market, Platinum Mall and few more niche malls around the area.
After first night, I realized that Platinum mall would be my go-to place for shopping, because of the quality of clothes available although the rates were a touch higher compared to Prathuman Market. But Pratunam market is good if you are their for wholesale buying. Also to inform some of the the clothes available here are same as they sell it on Shein.com
I am a regular customer on Shein and know their complete collection, I was surprised to get the exact same product at a very low price, same quality.
I also happen to check out the Indra Market and MBK mall around the city which were decent enough. So I managed to get some really cool cosmetic stuff like a charcoal mask, charcoal blackhead removal, lip mask, eye mask etc, they had some really unique stuff you must check it out.
That ends my detailed blog on my trip to Bangkok, hope you liked it, you can message me in case of any queries about a trip to Bangkok and also don't forget to follow me on Instagram
https://www.instagram.com/mumbaikichori/