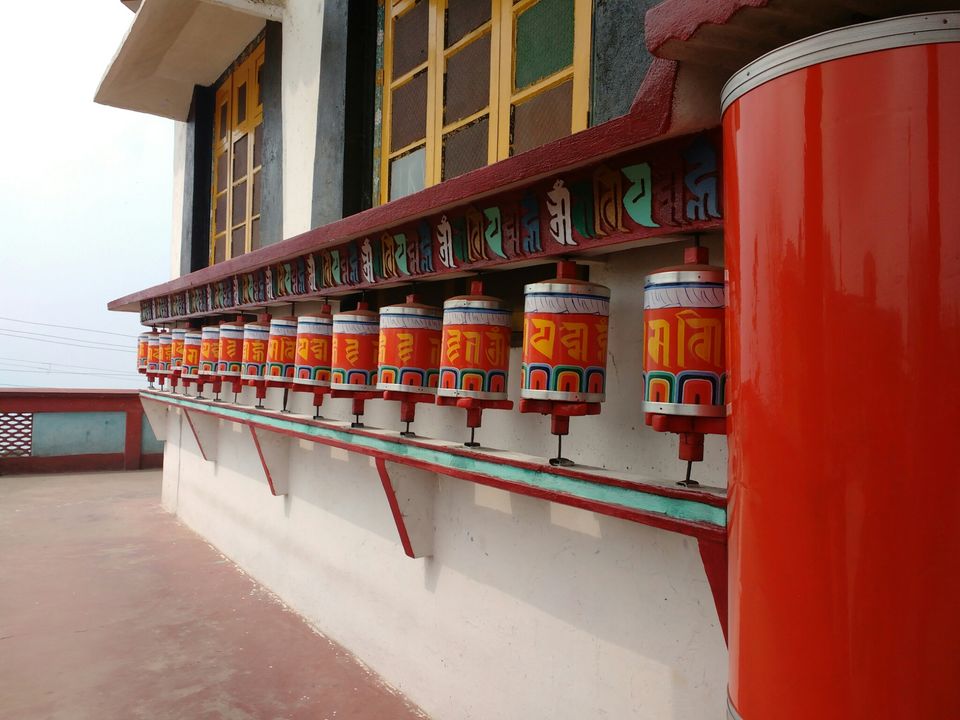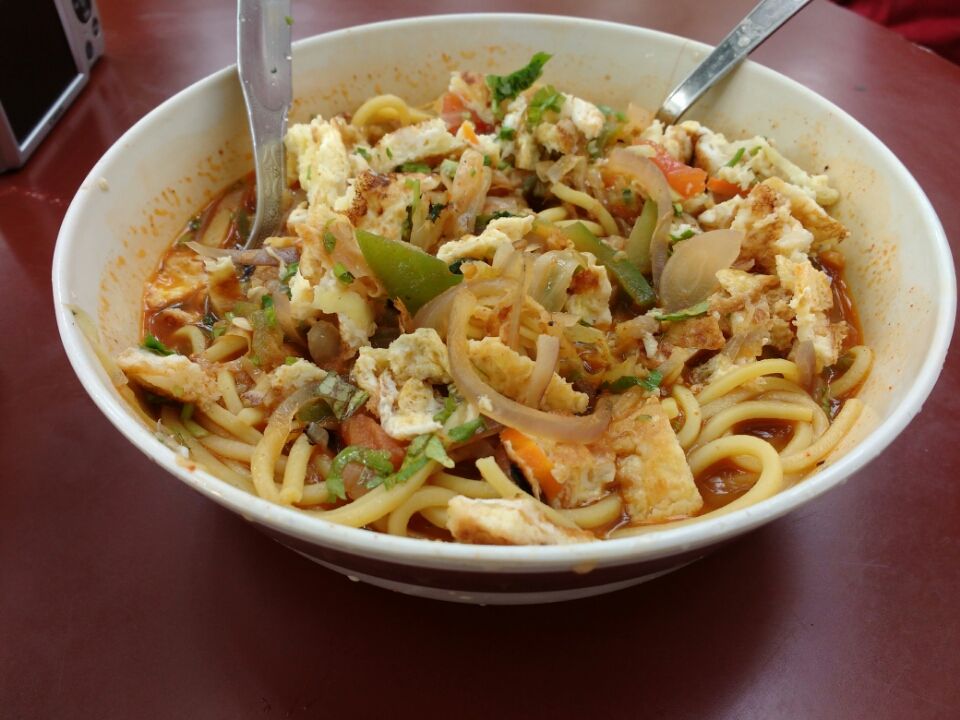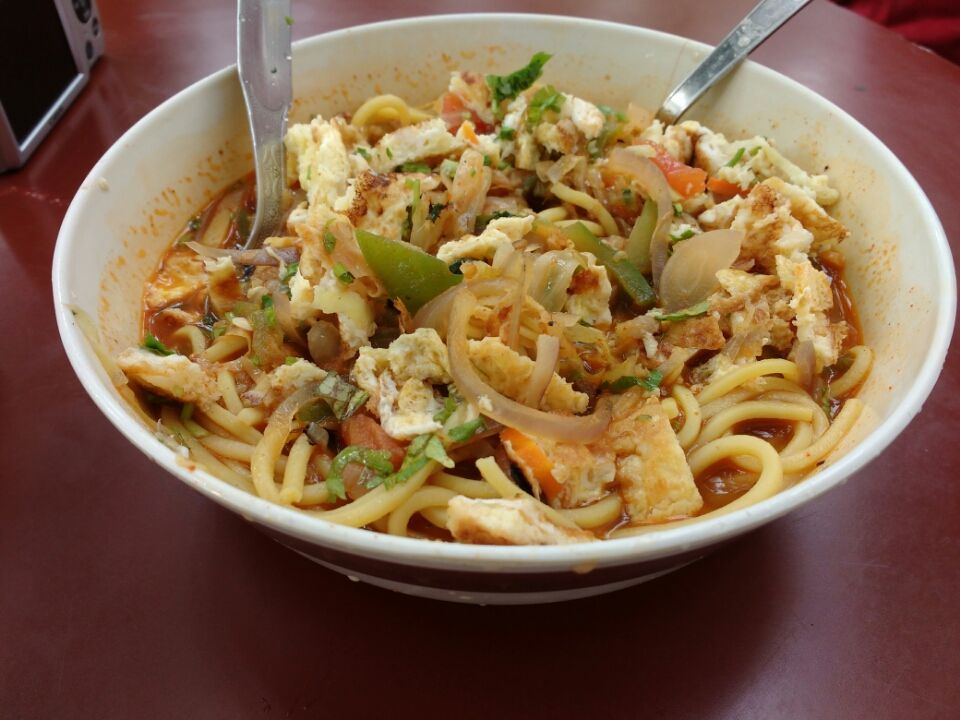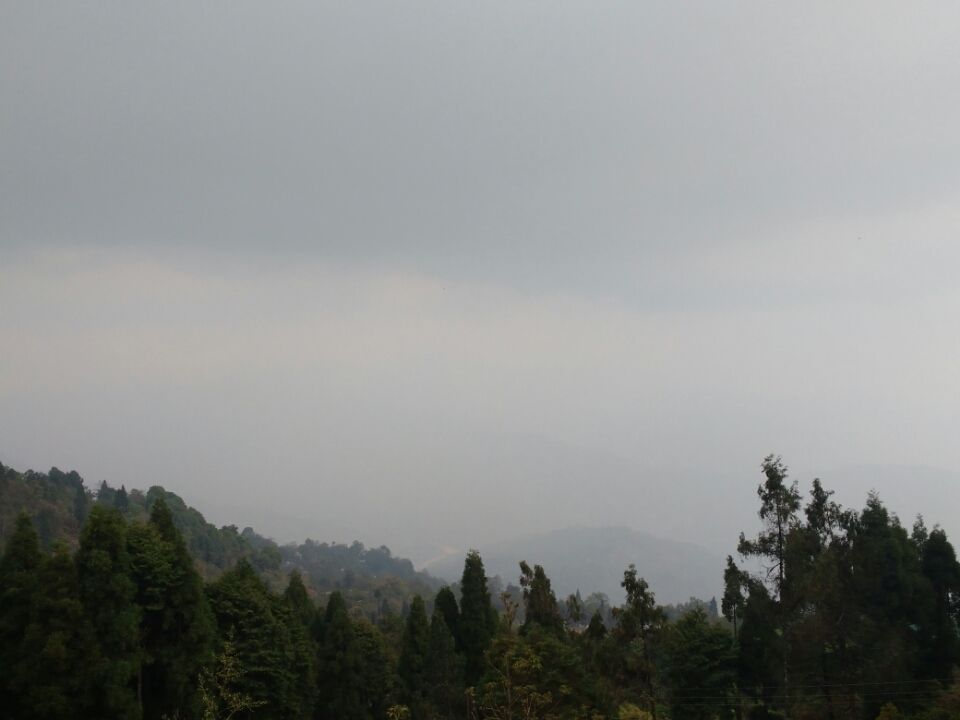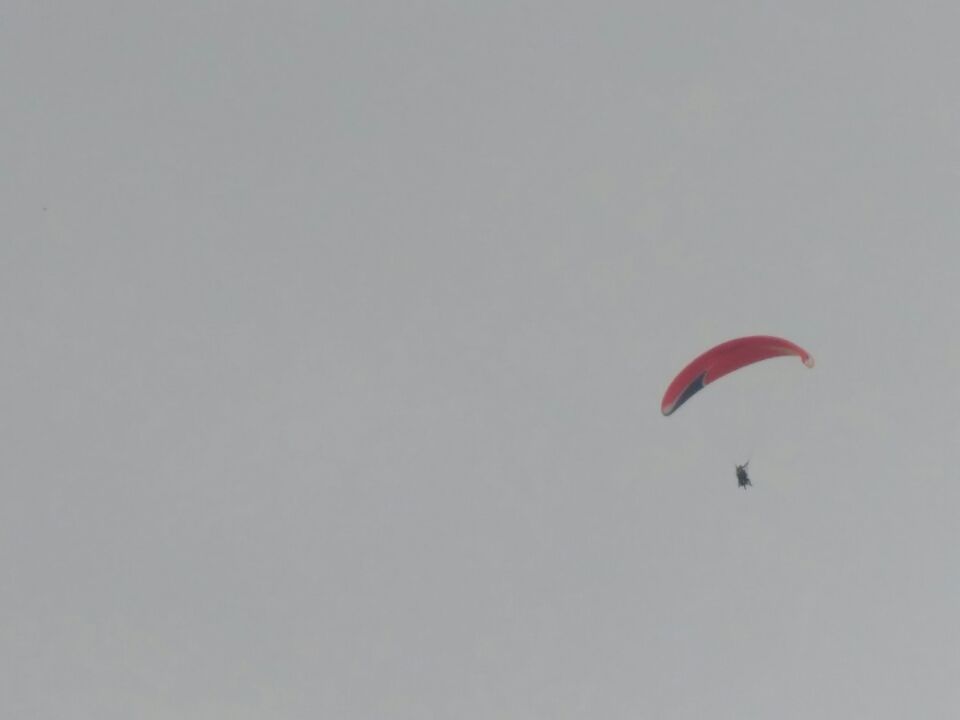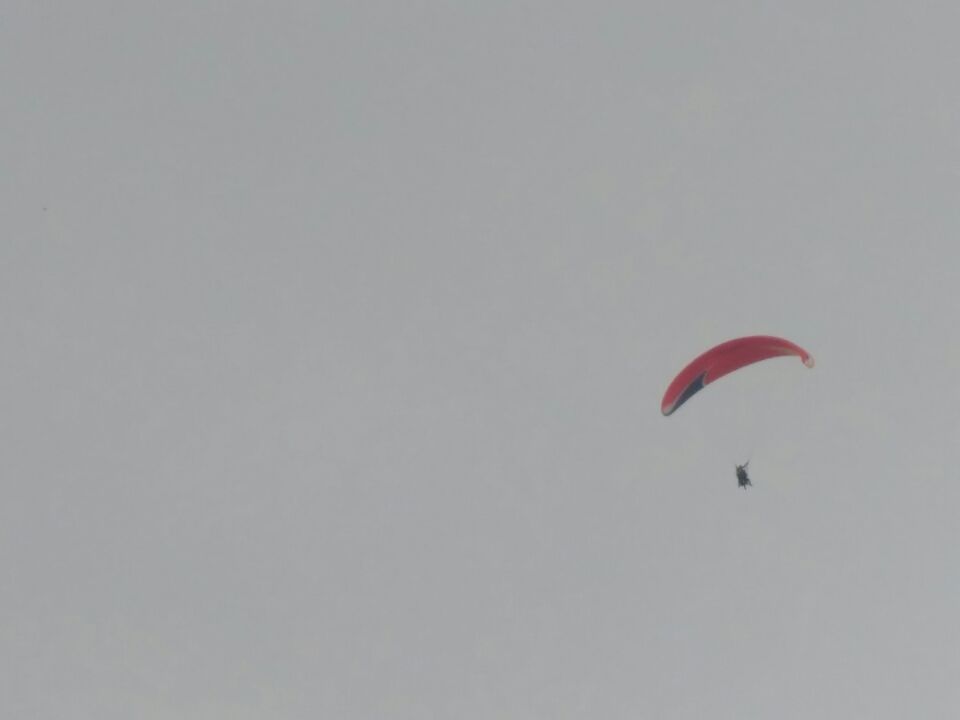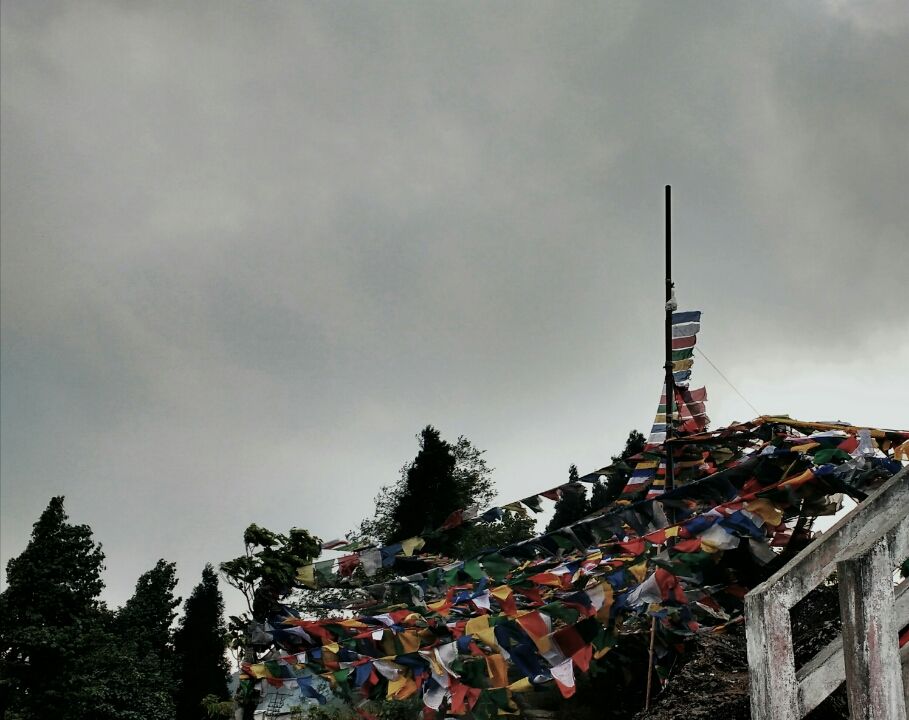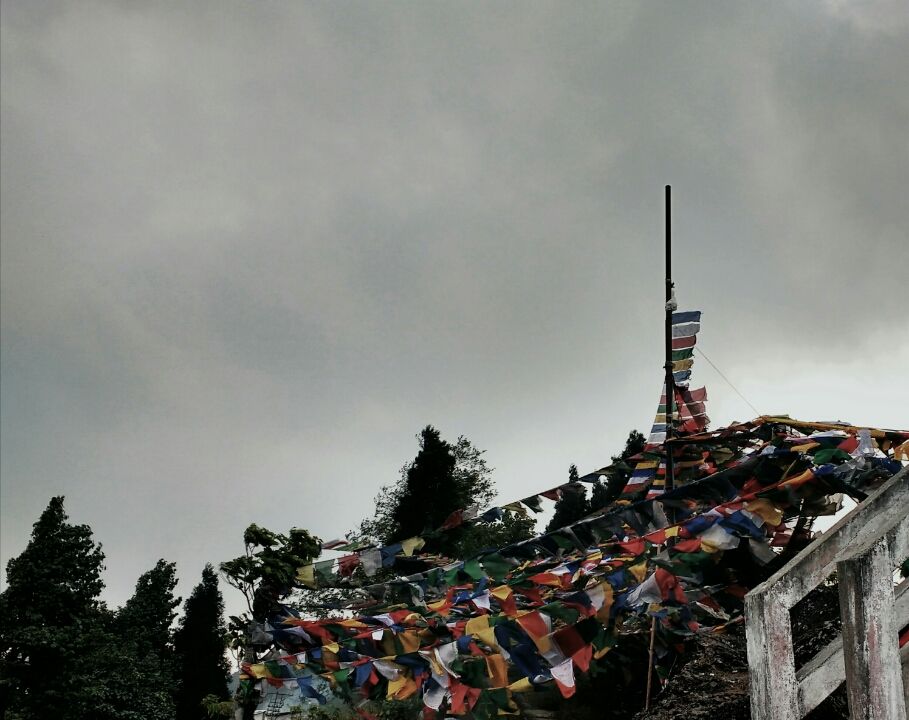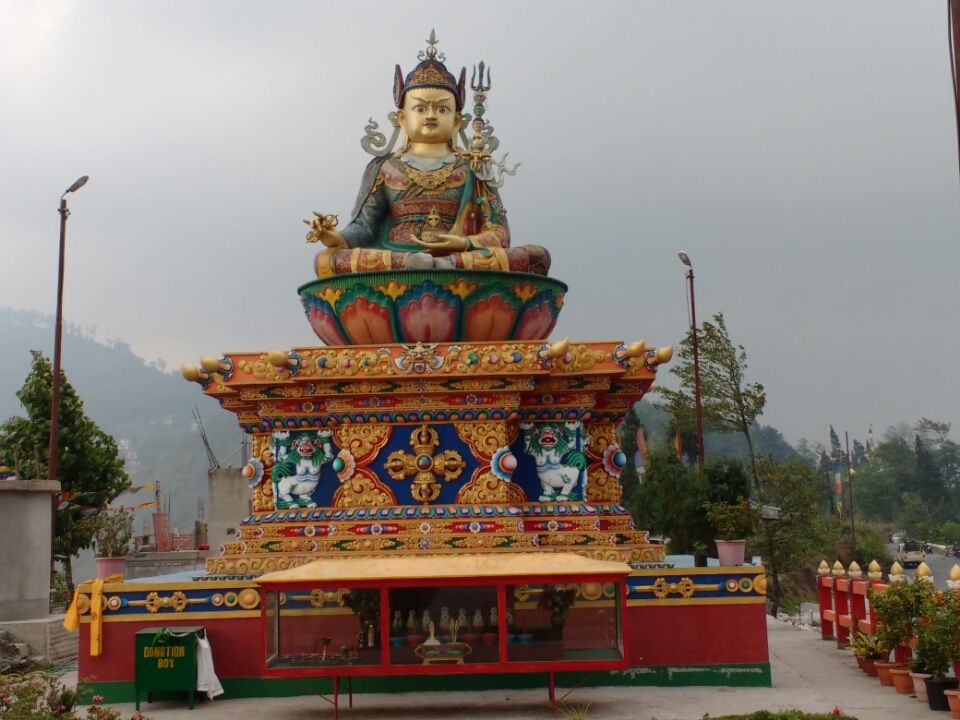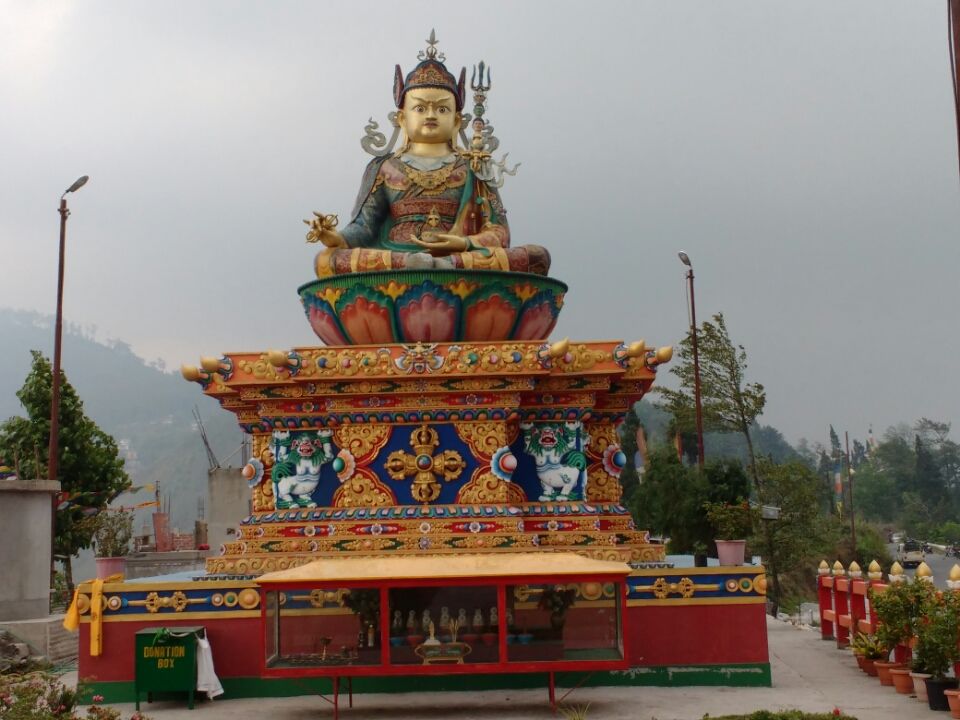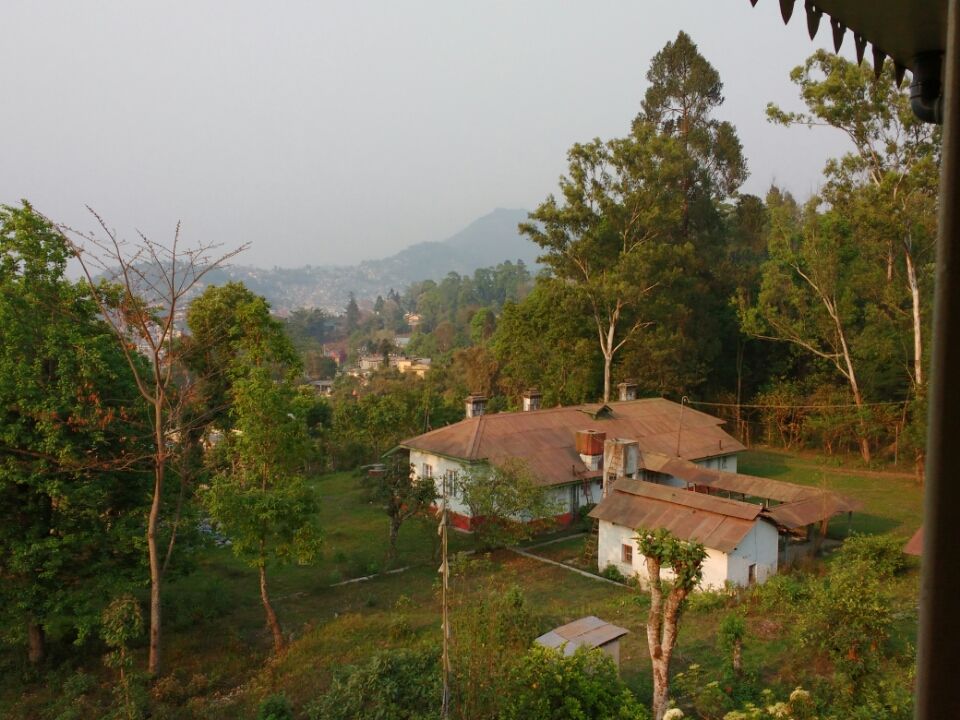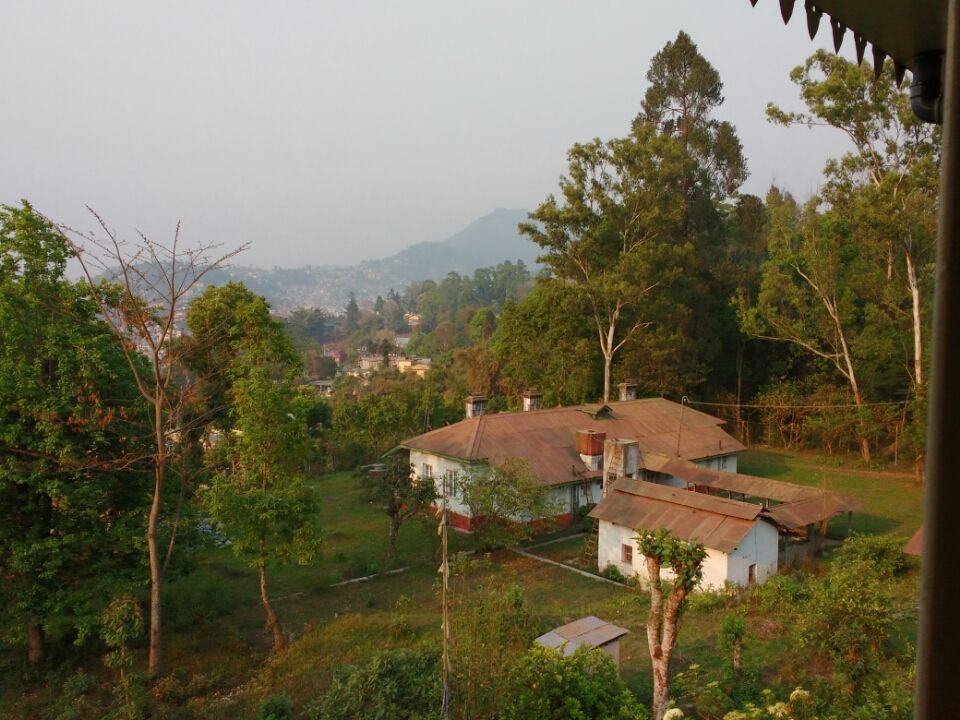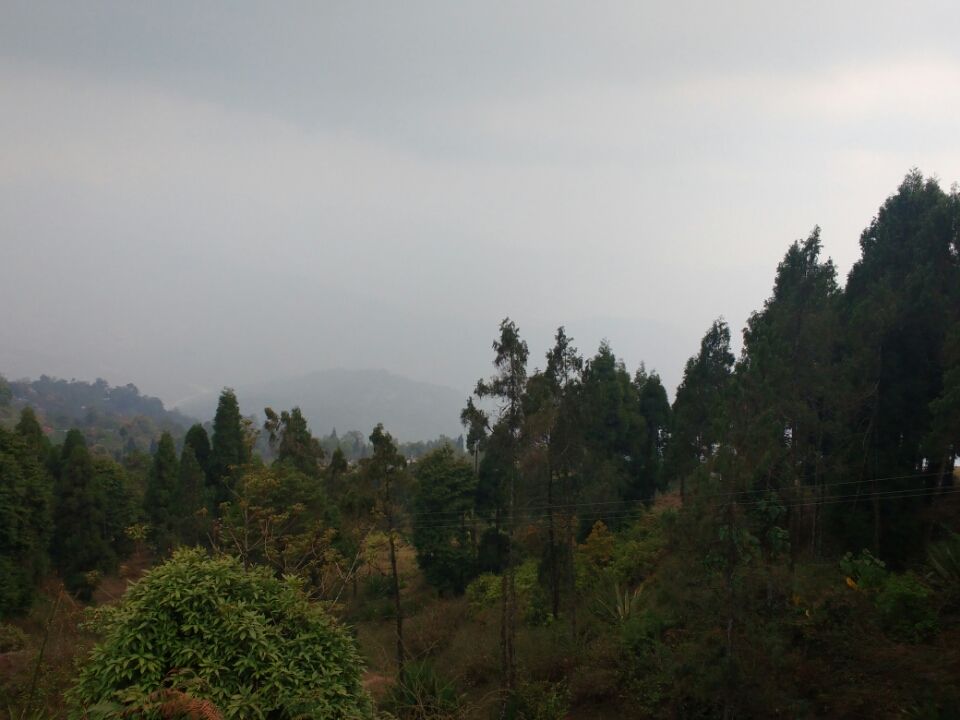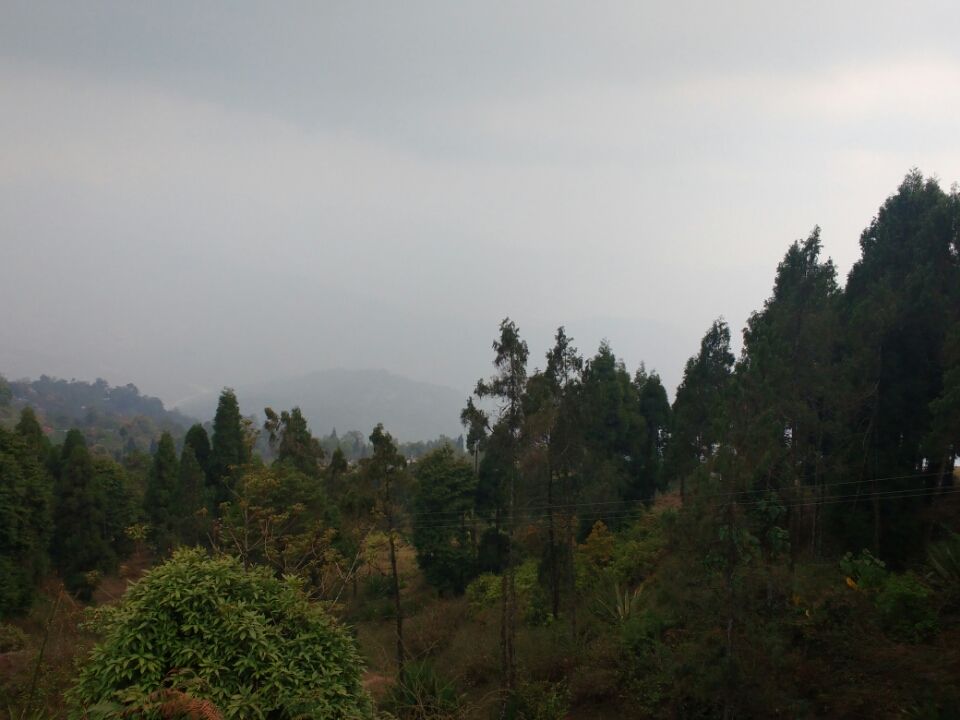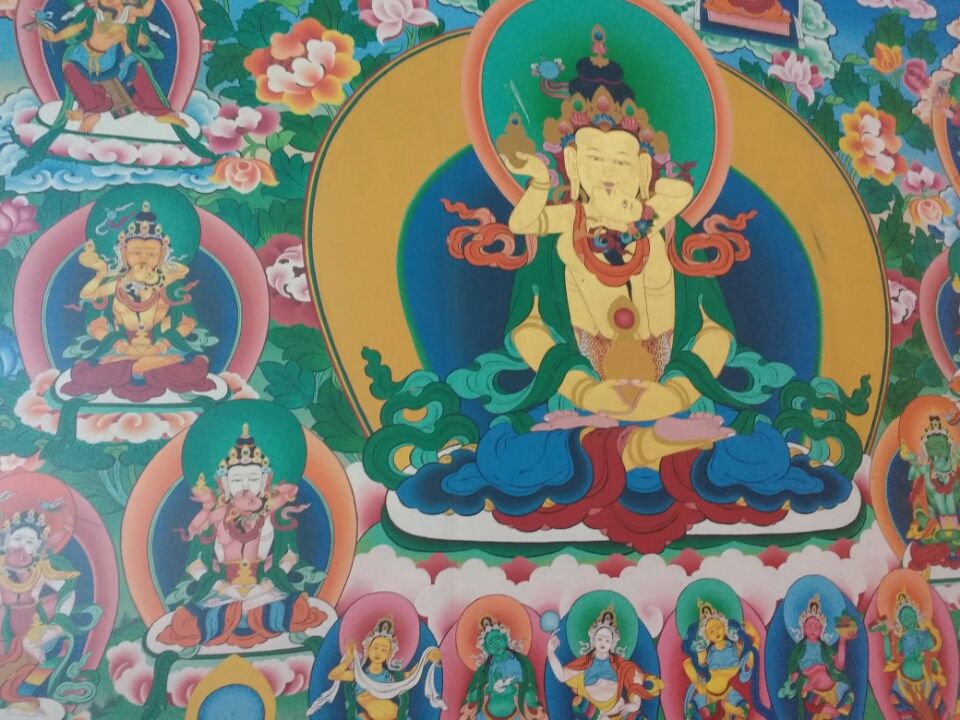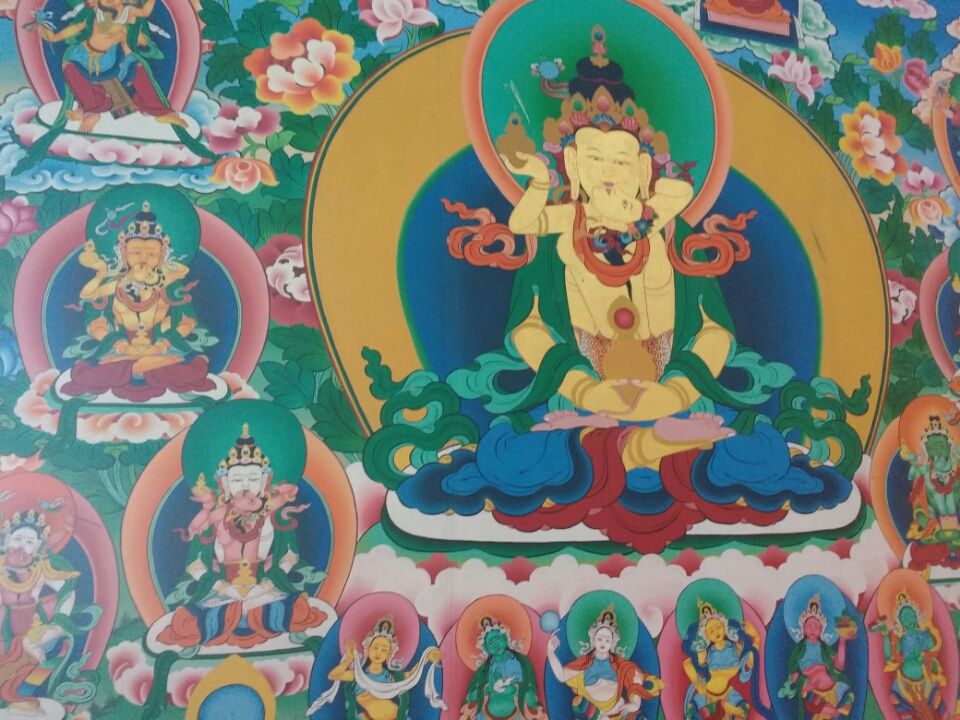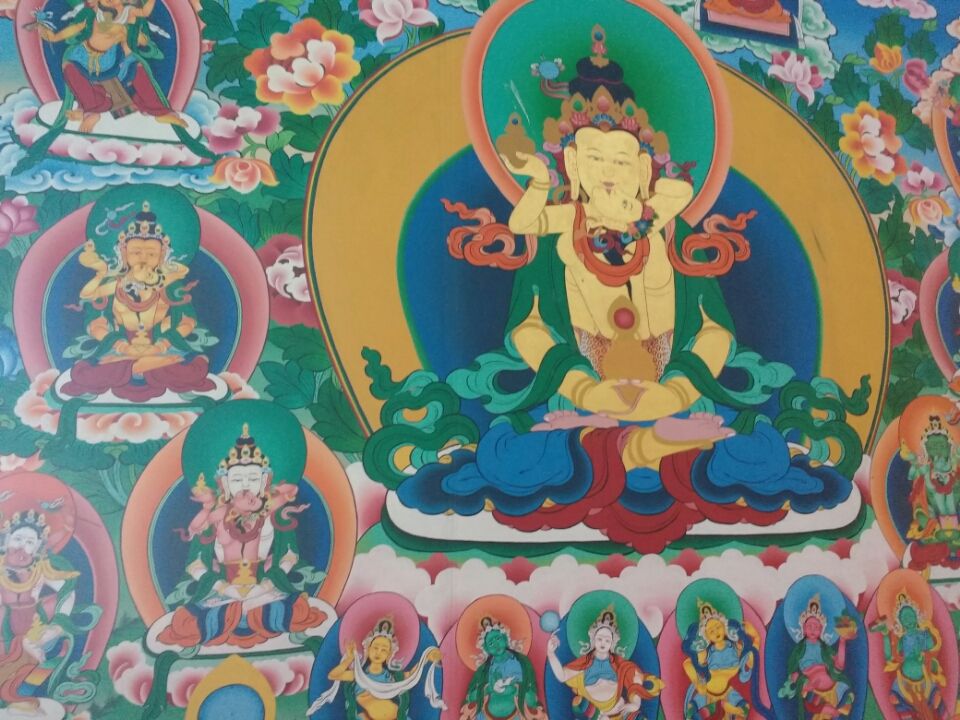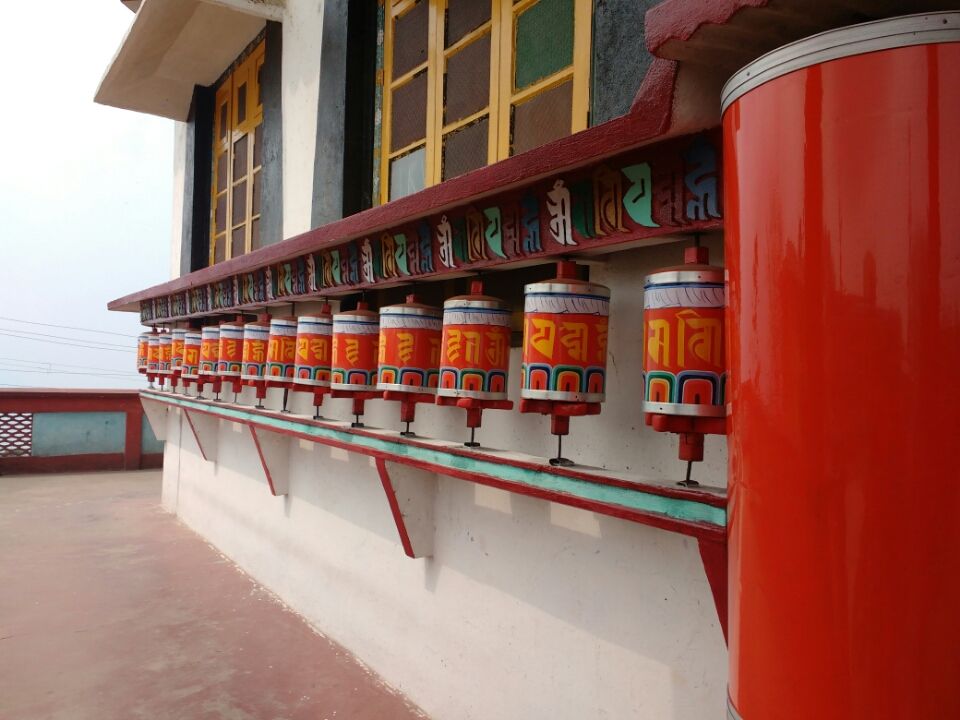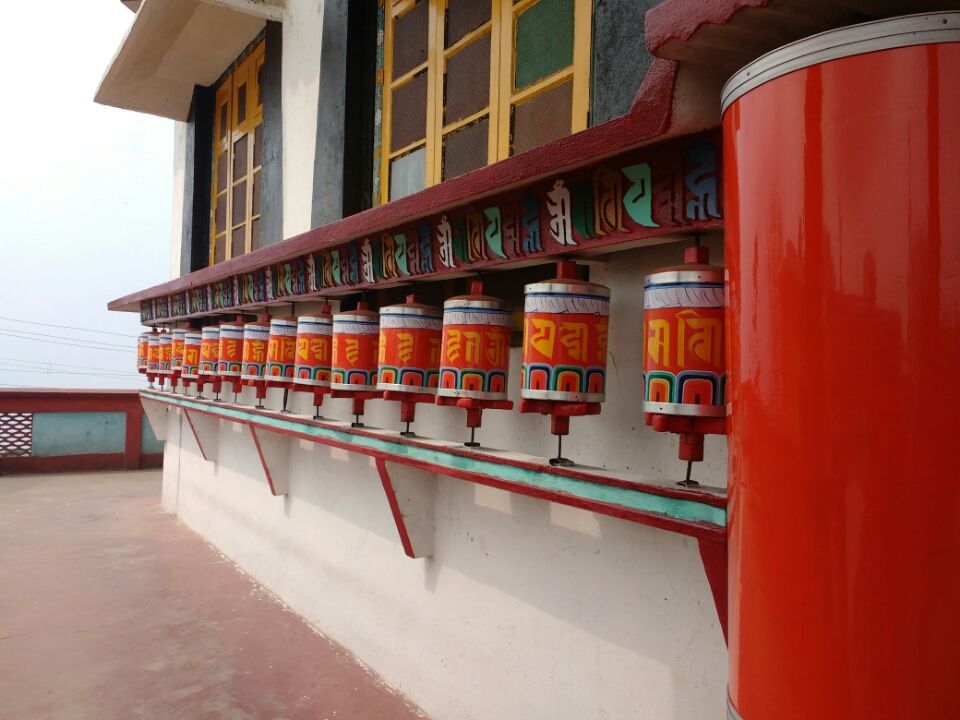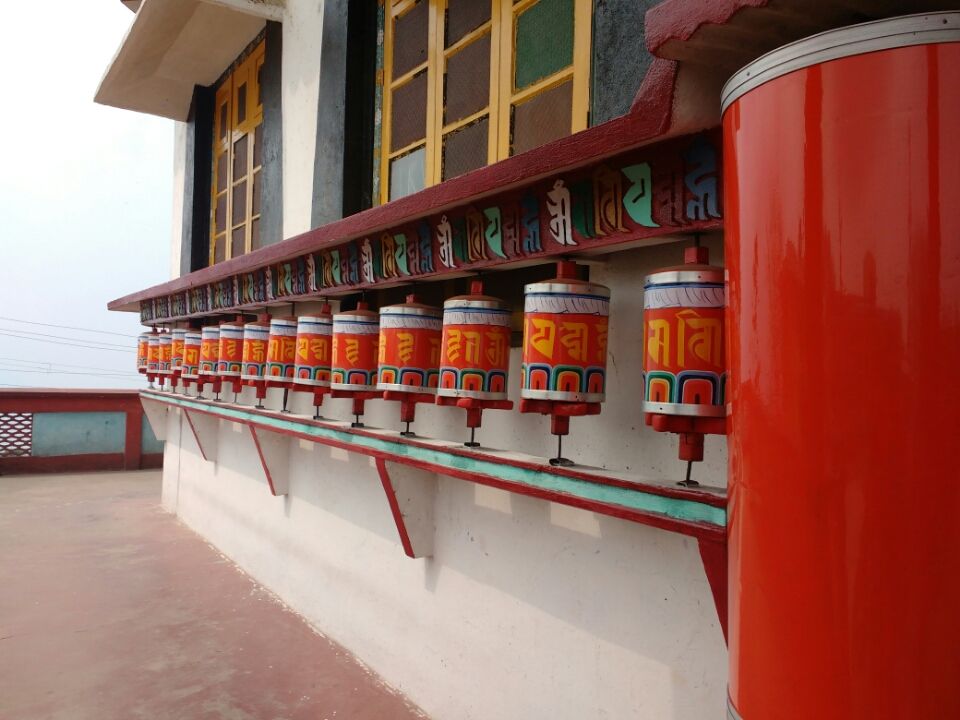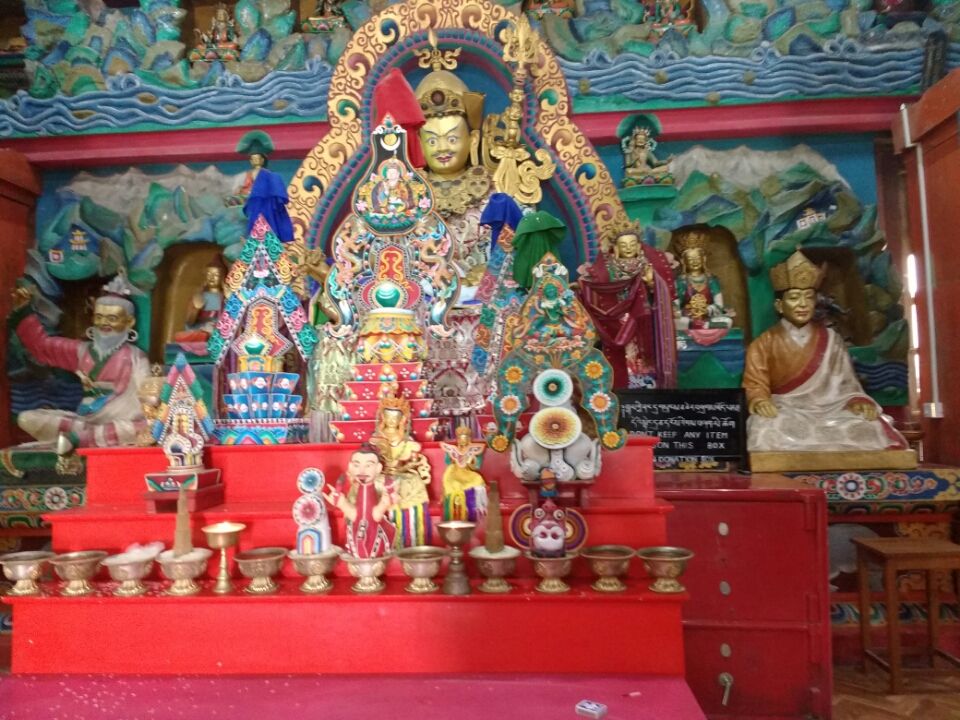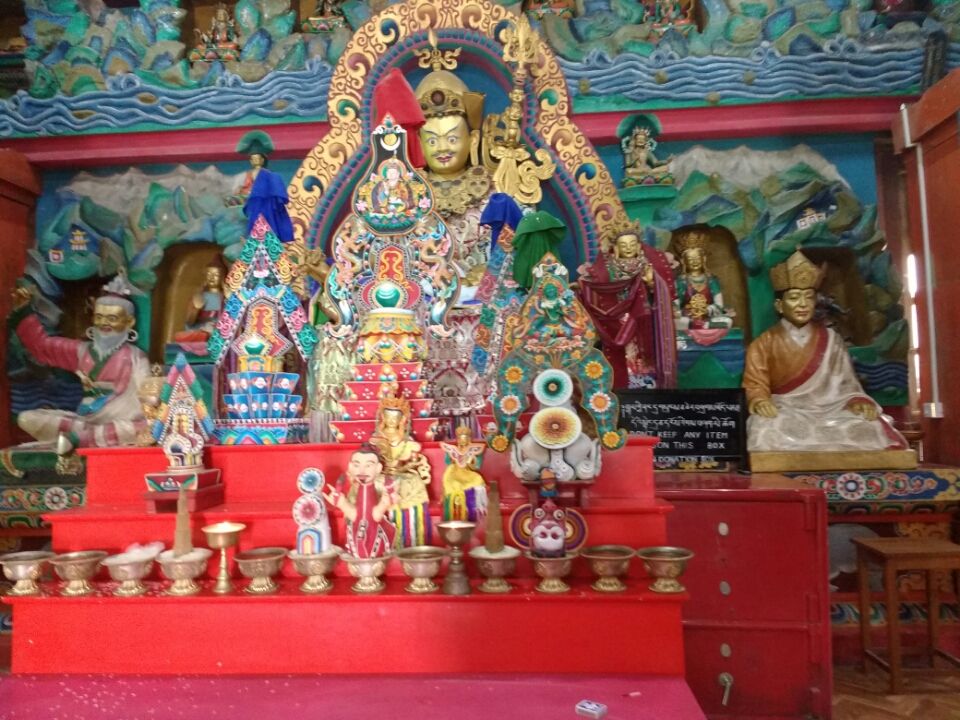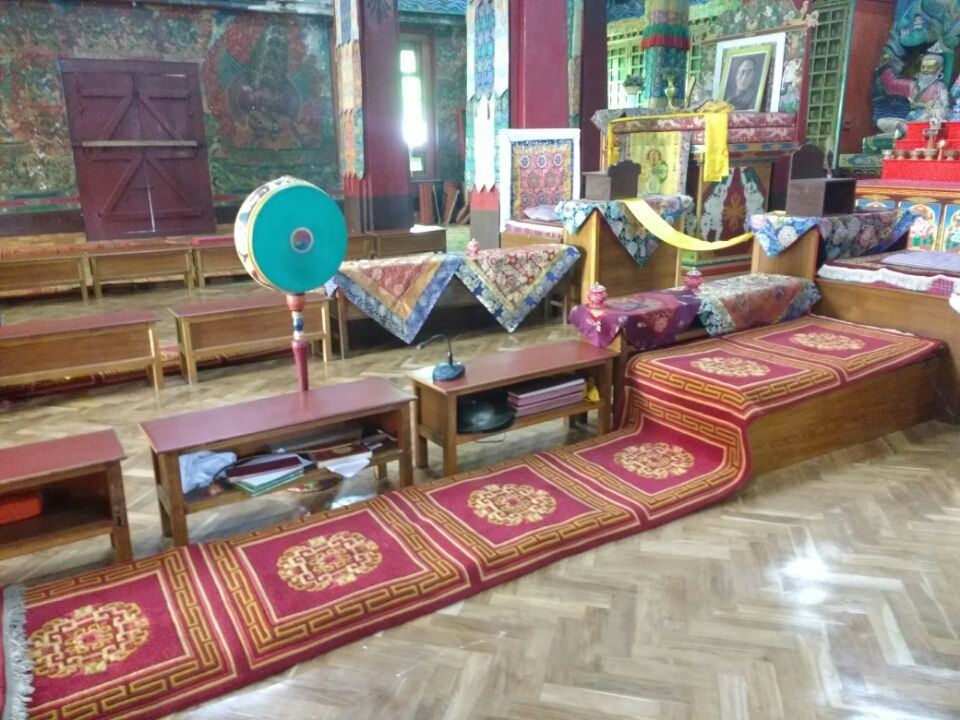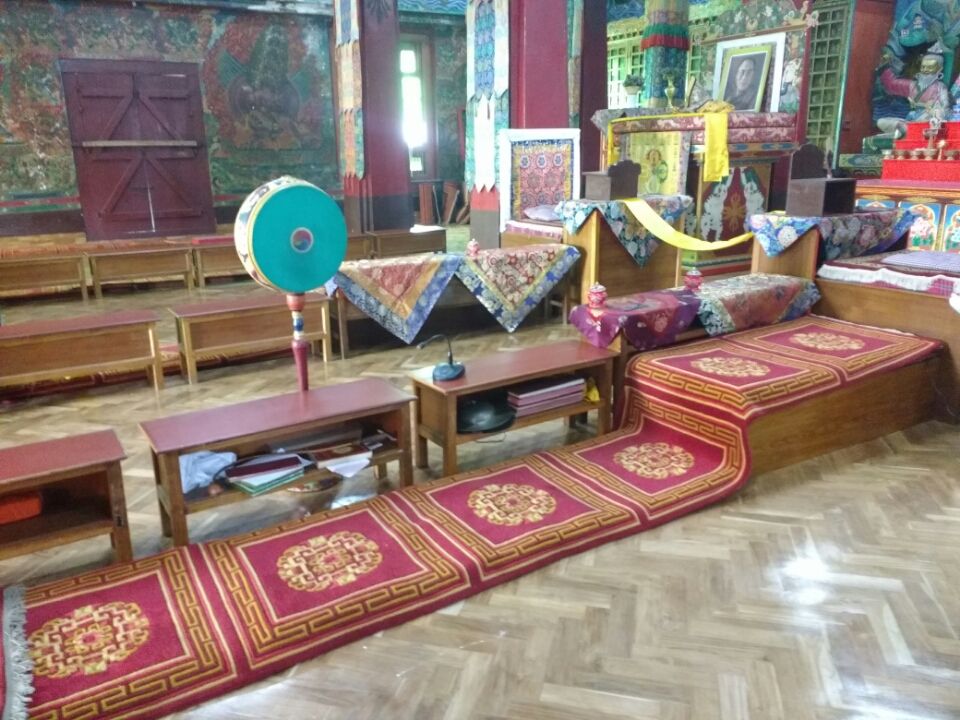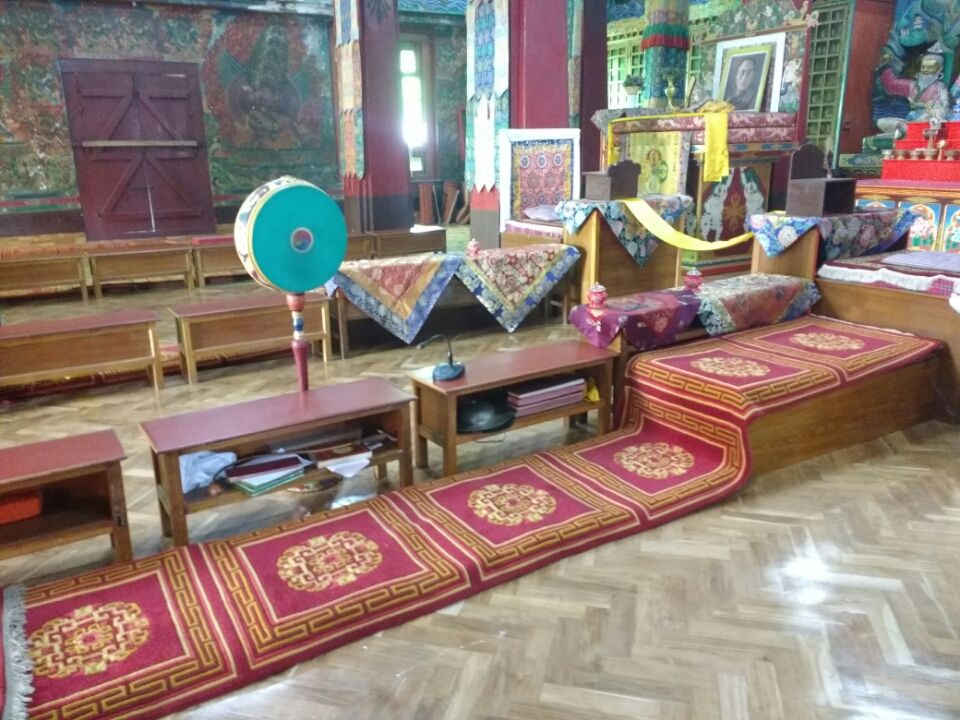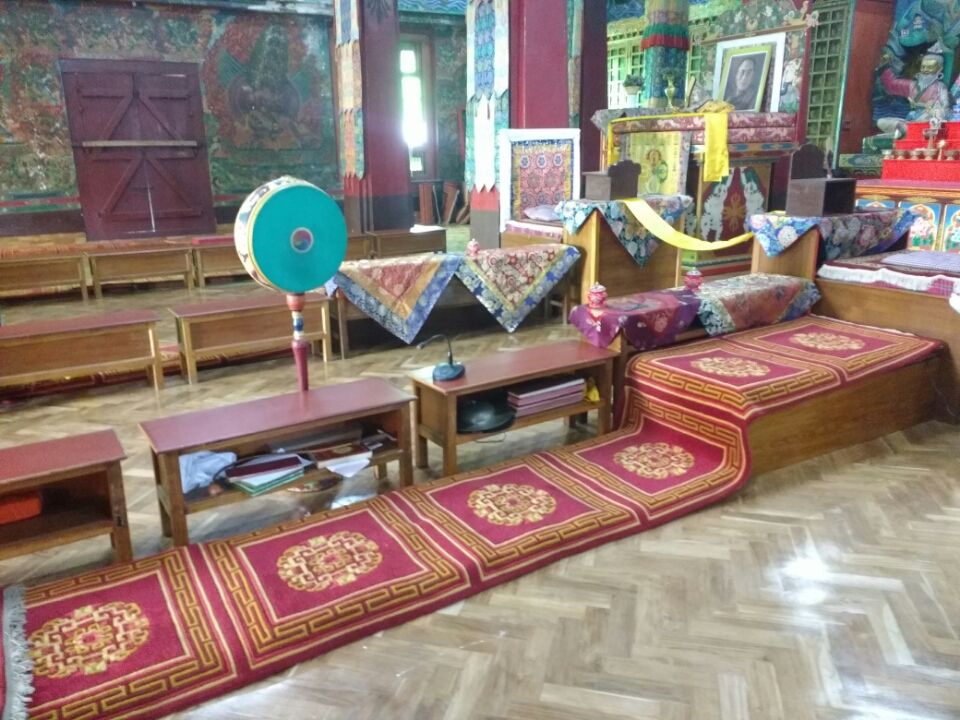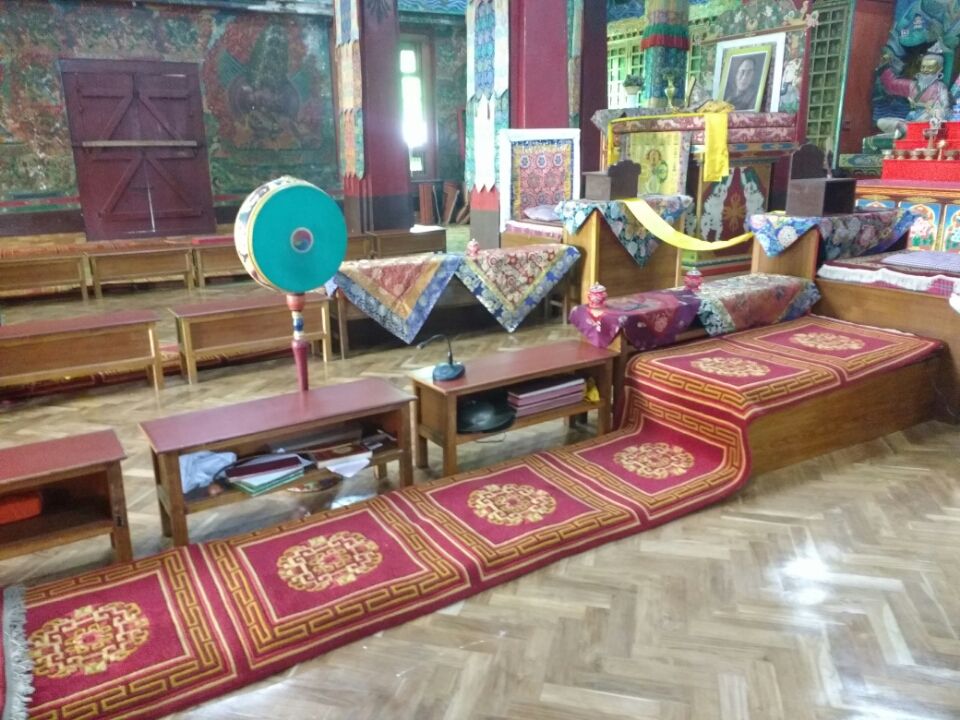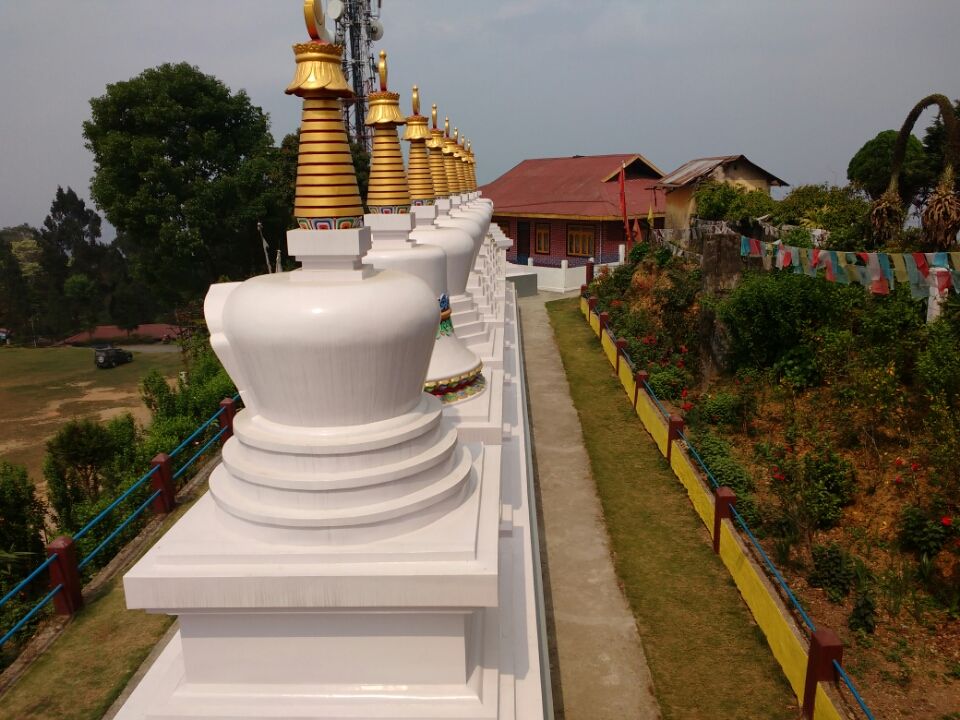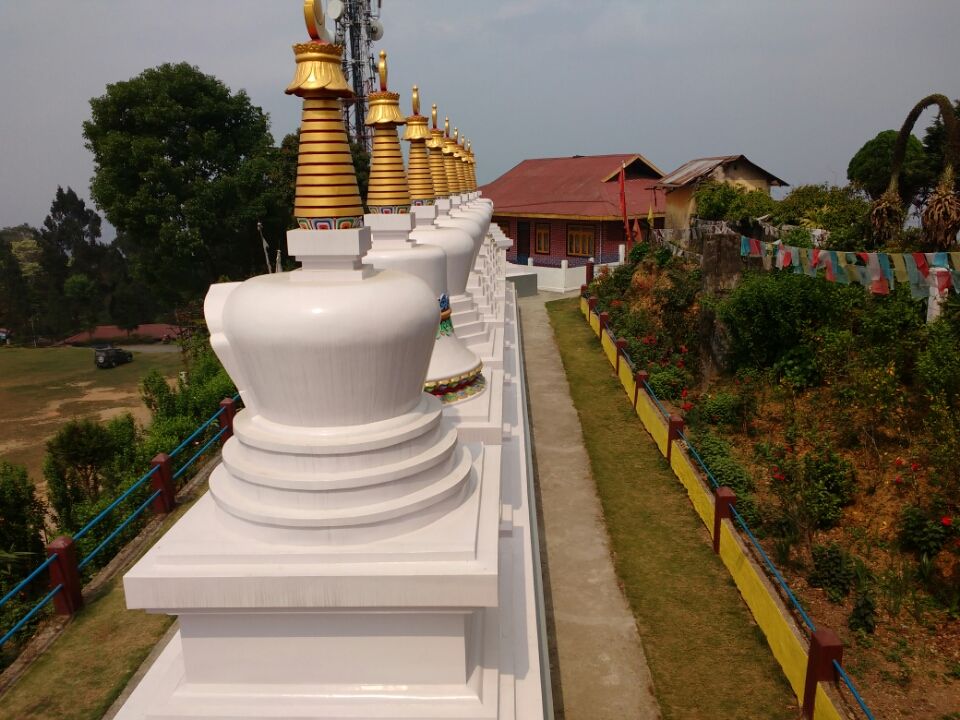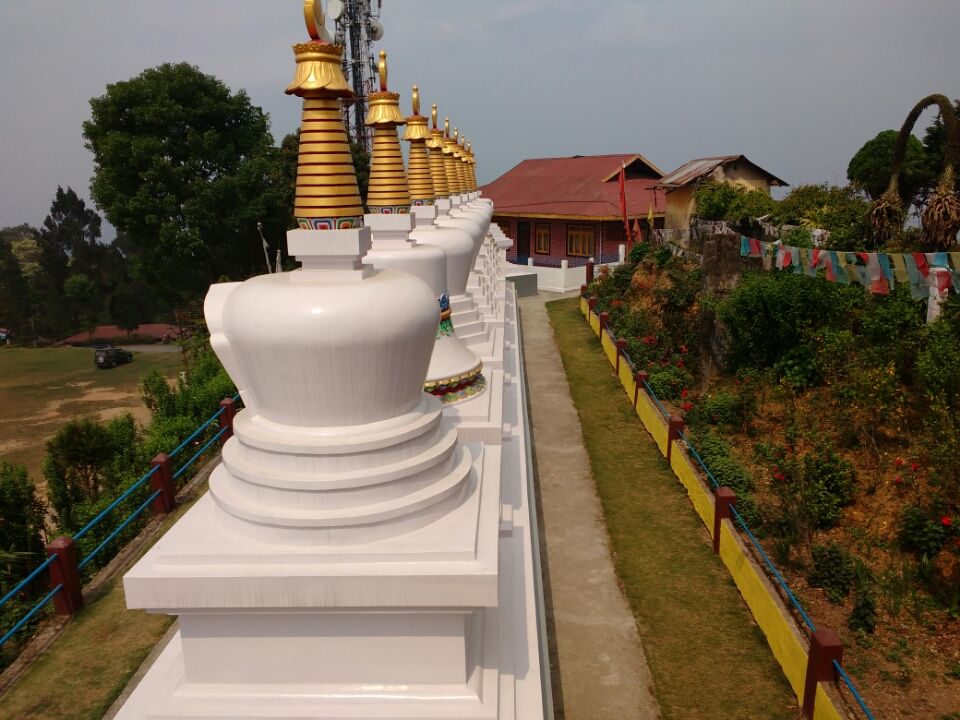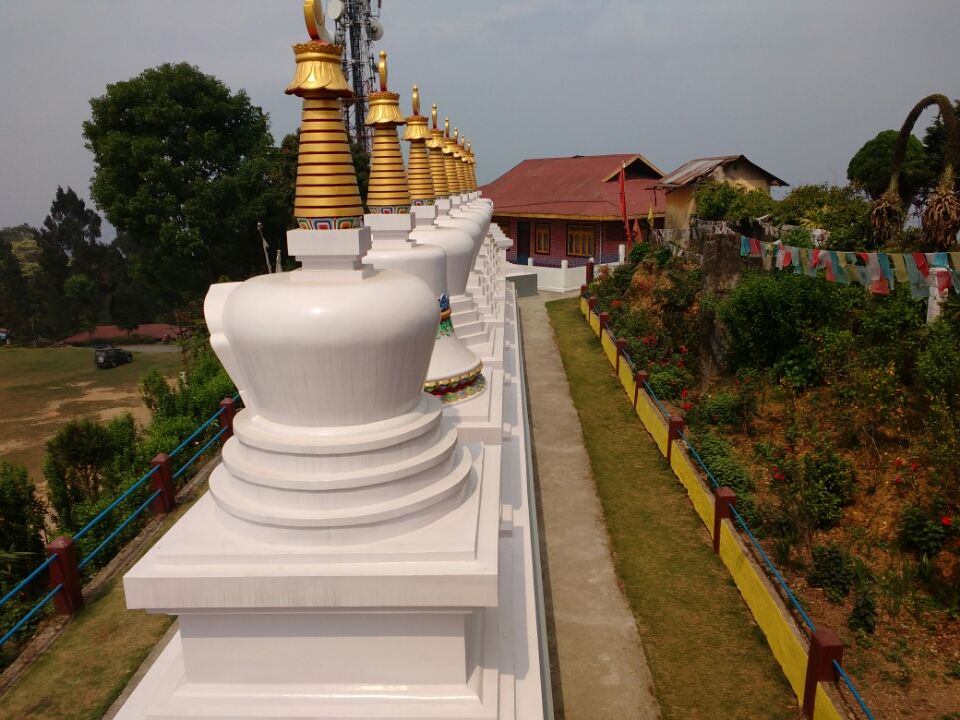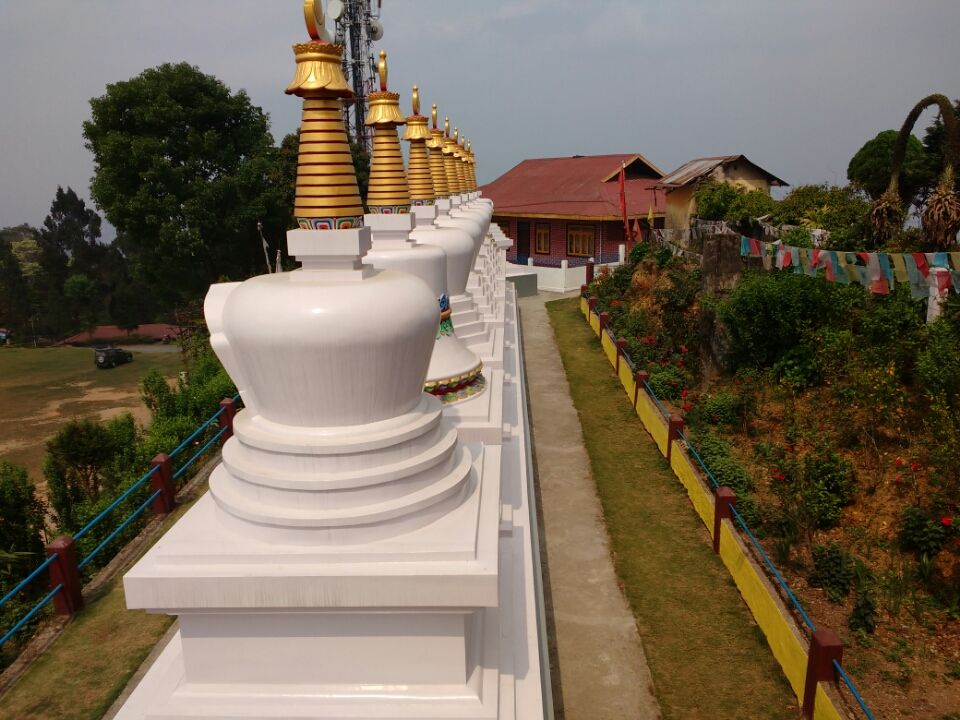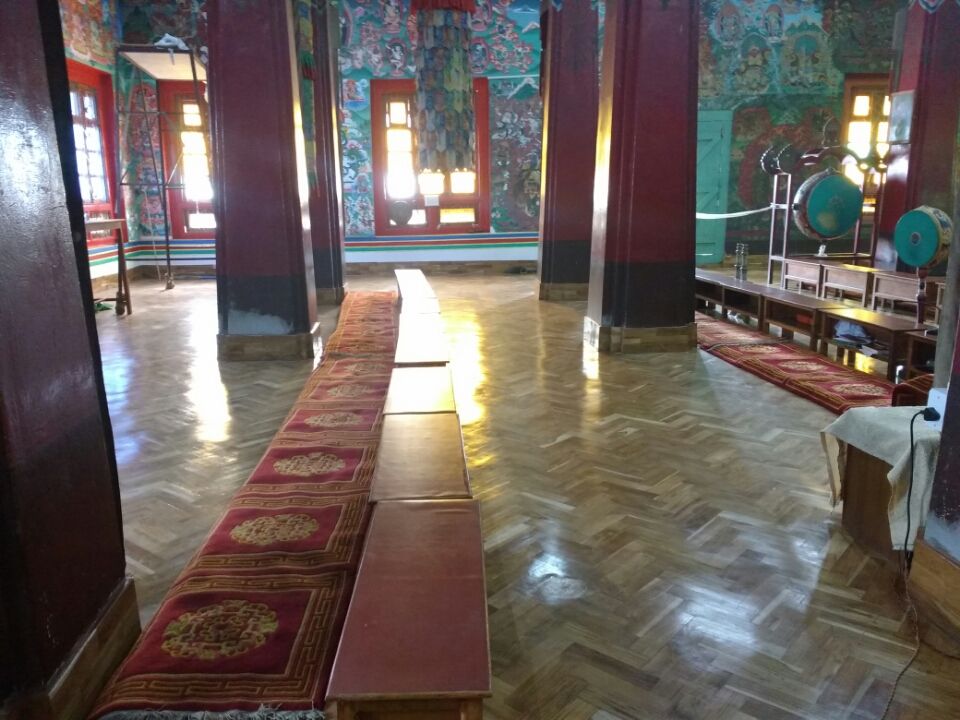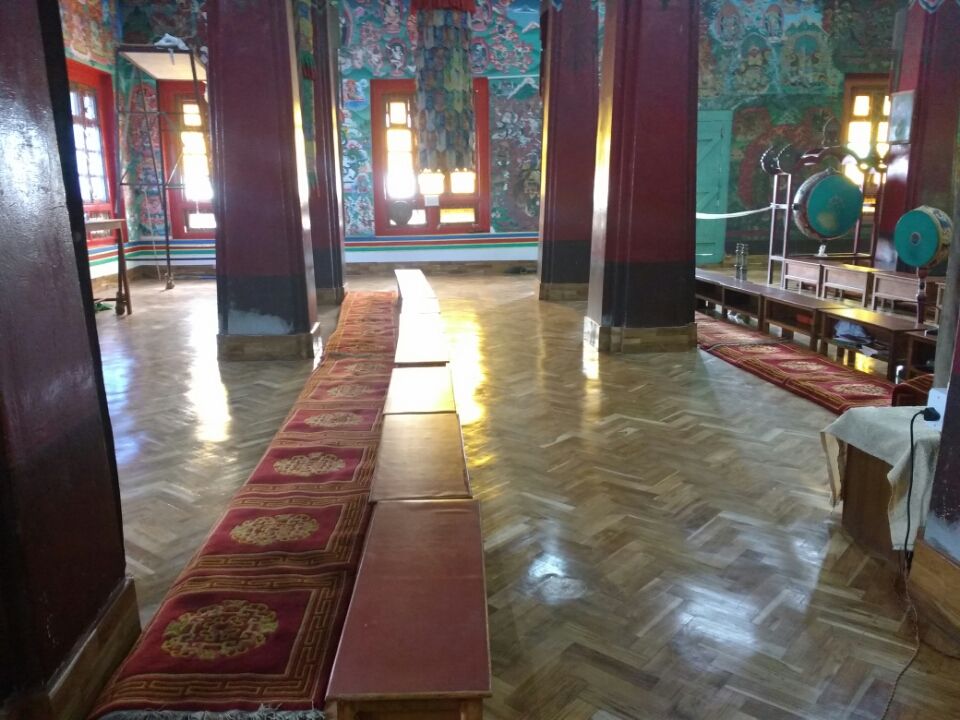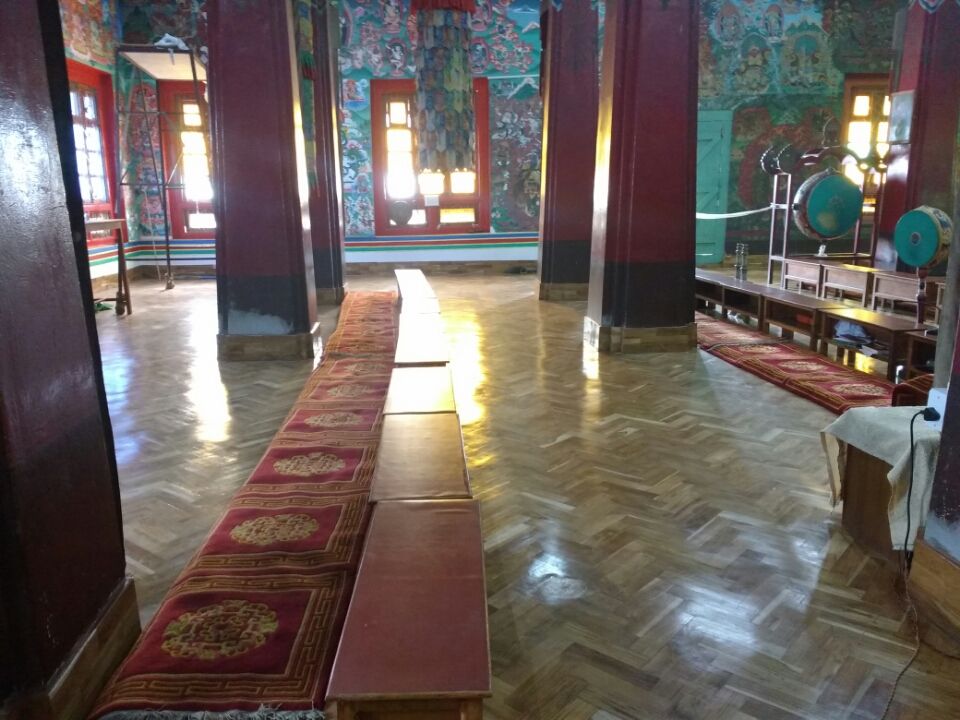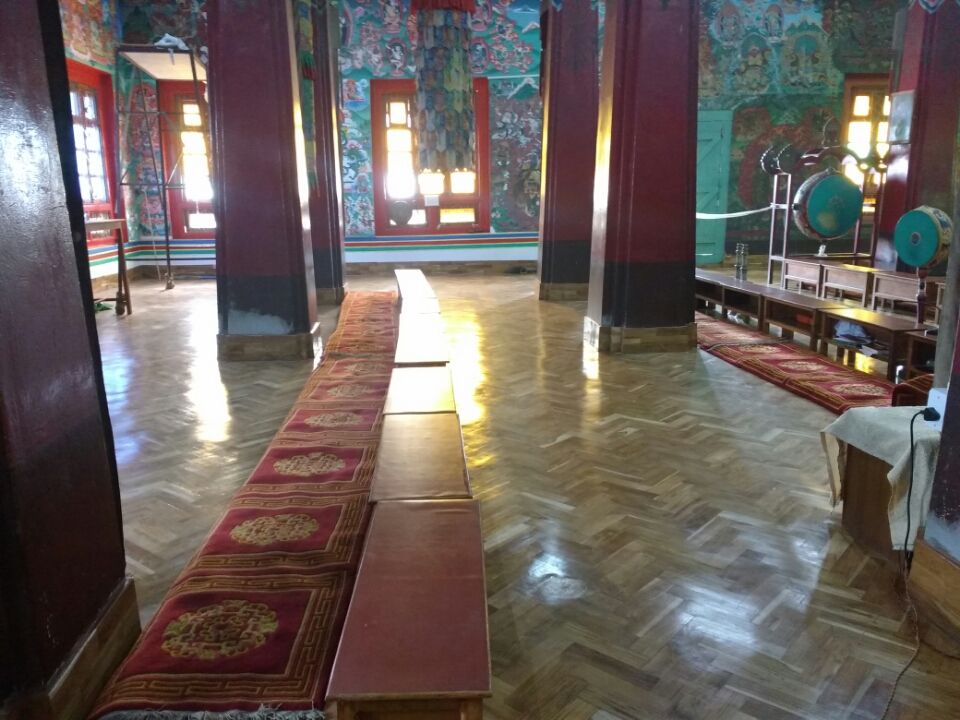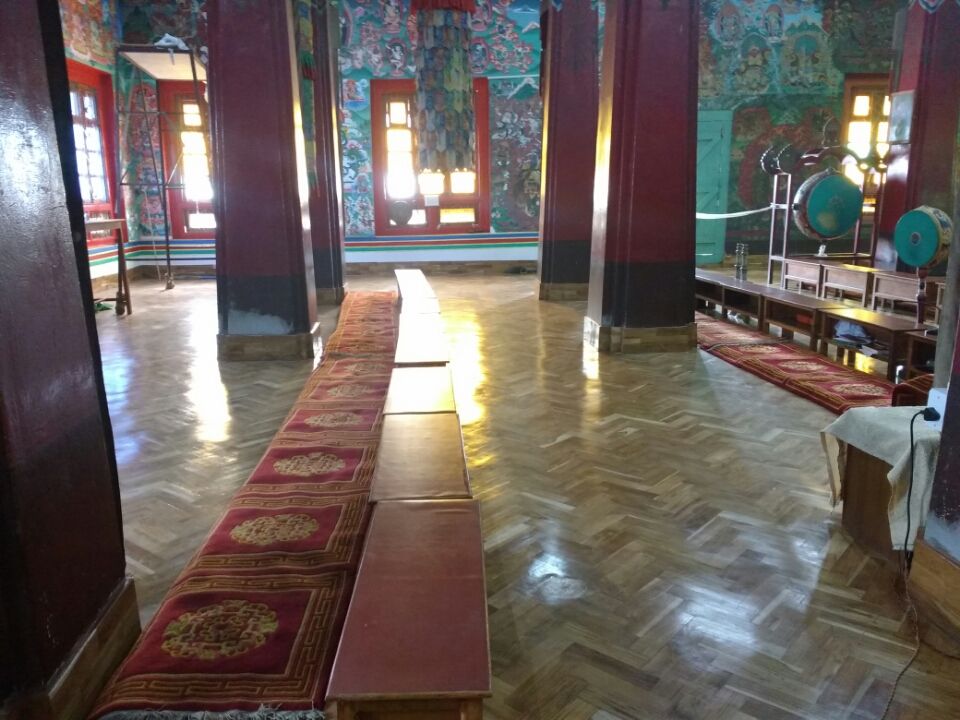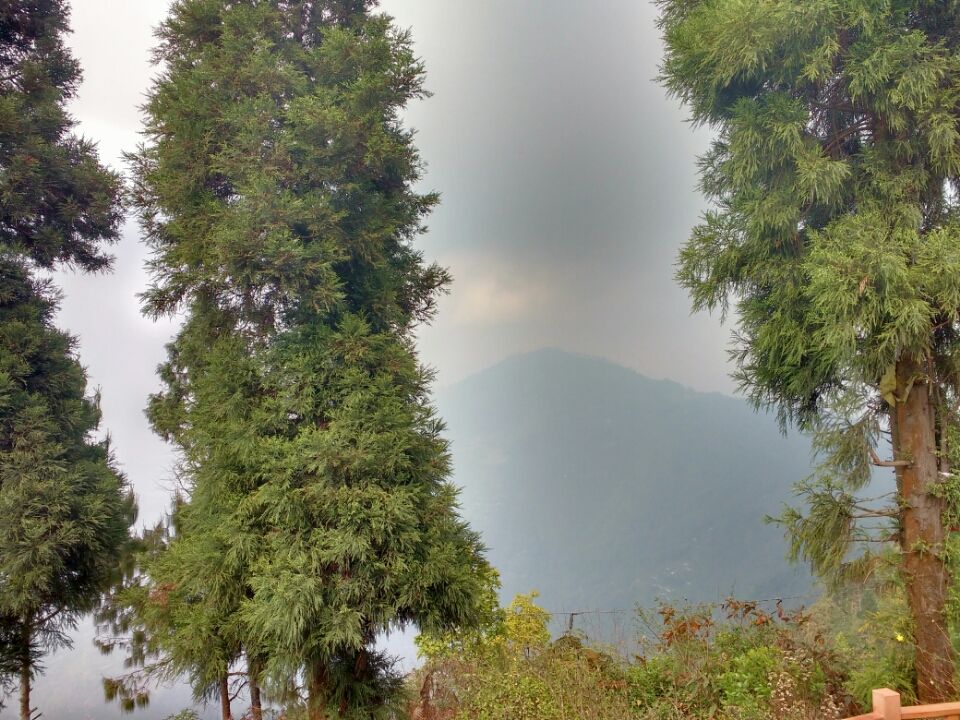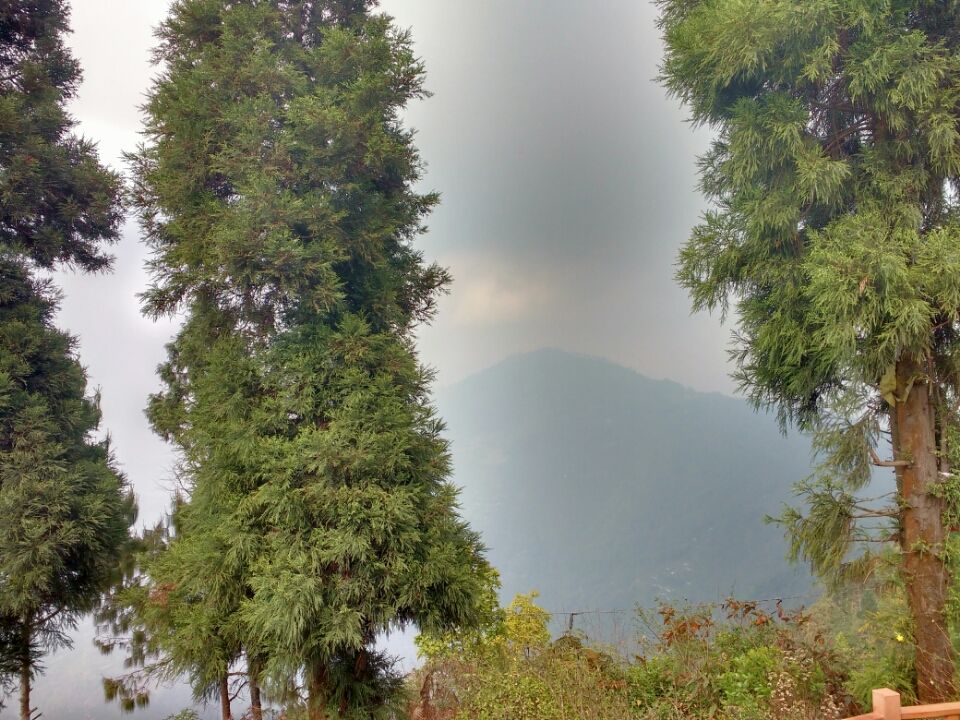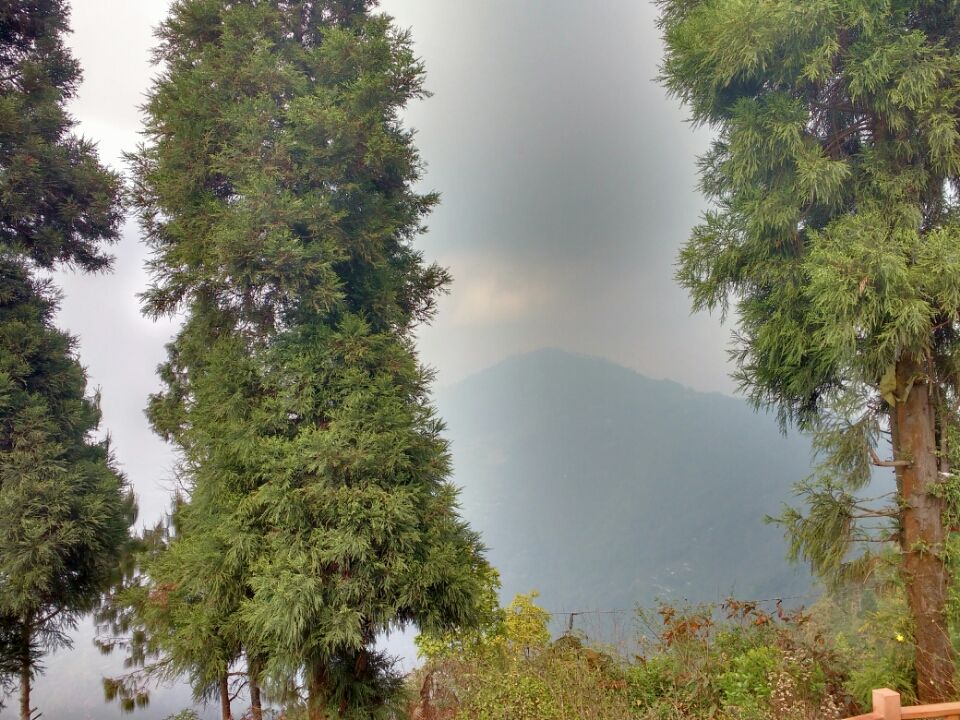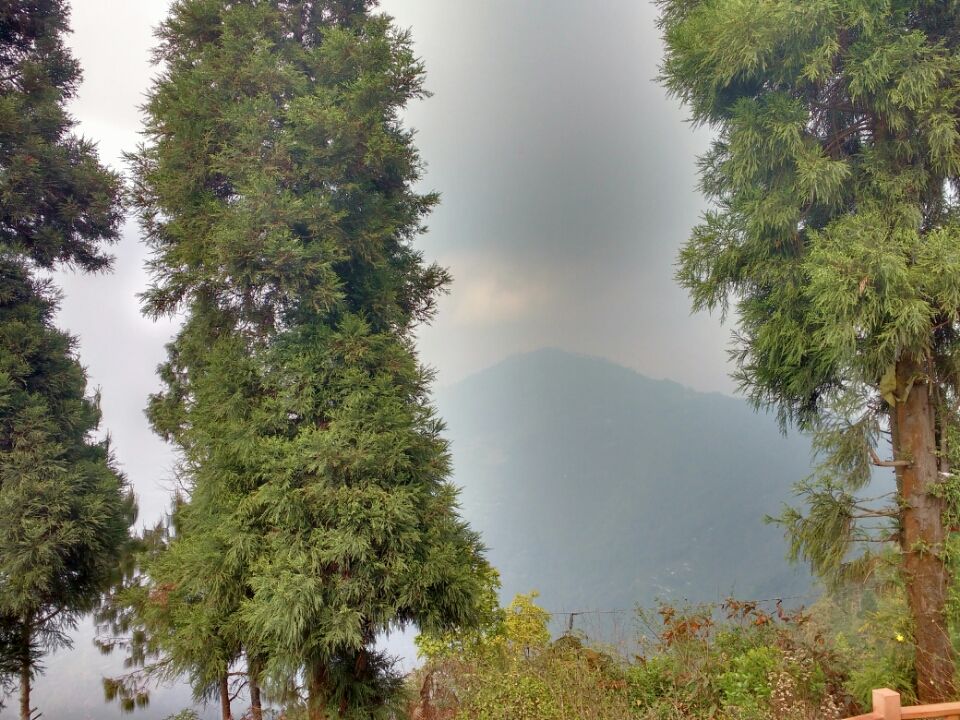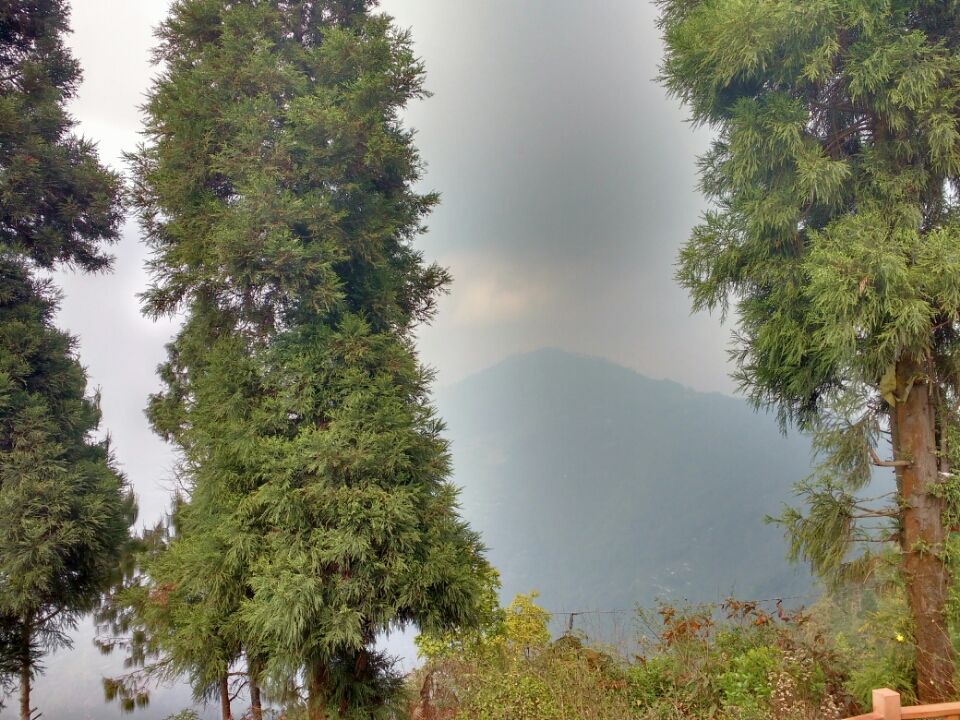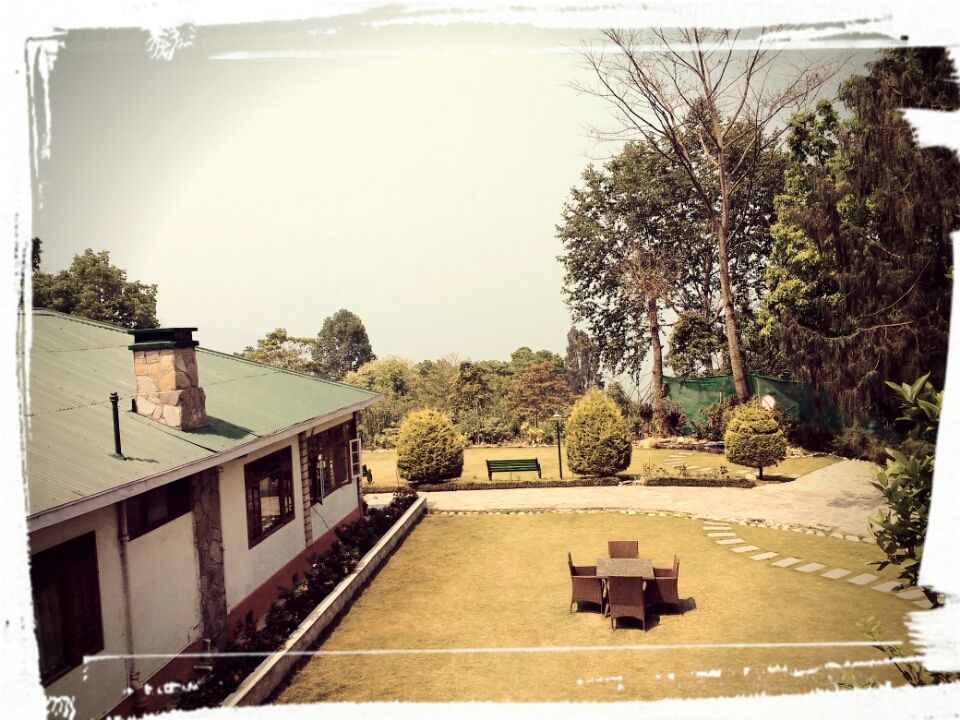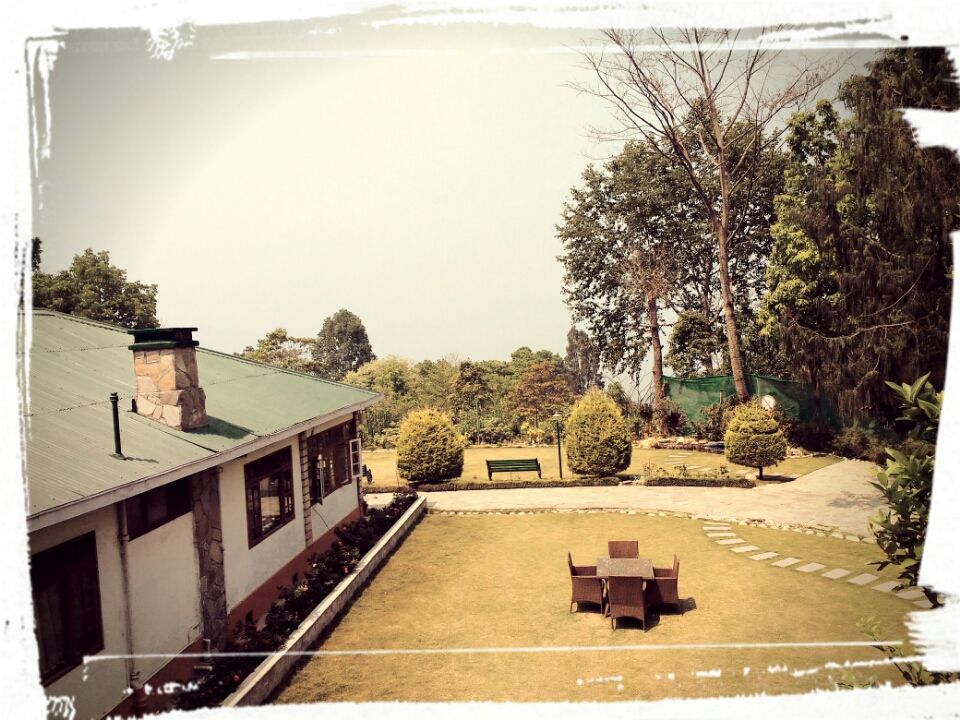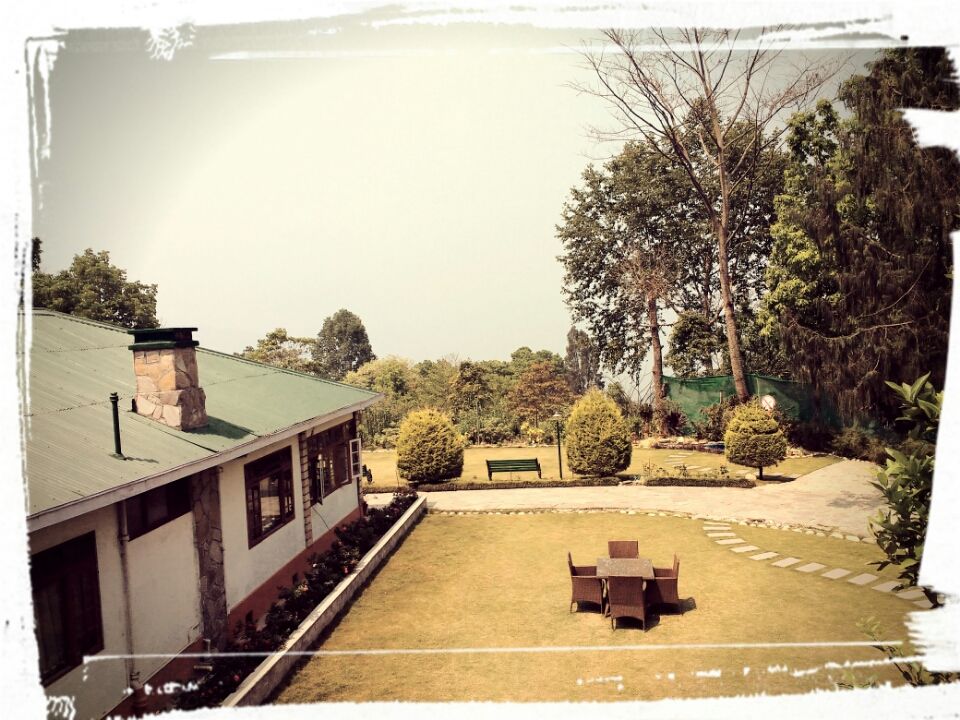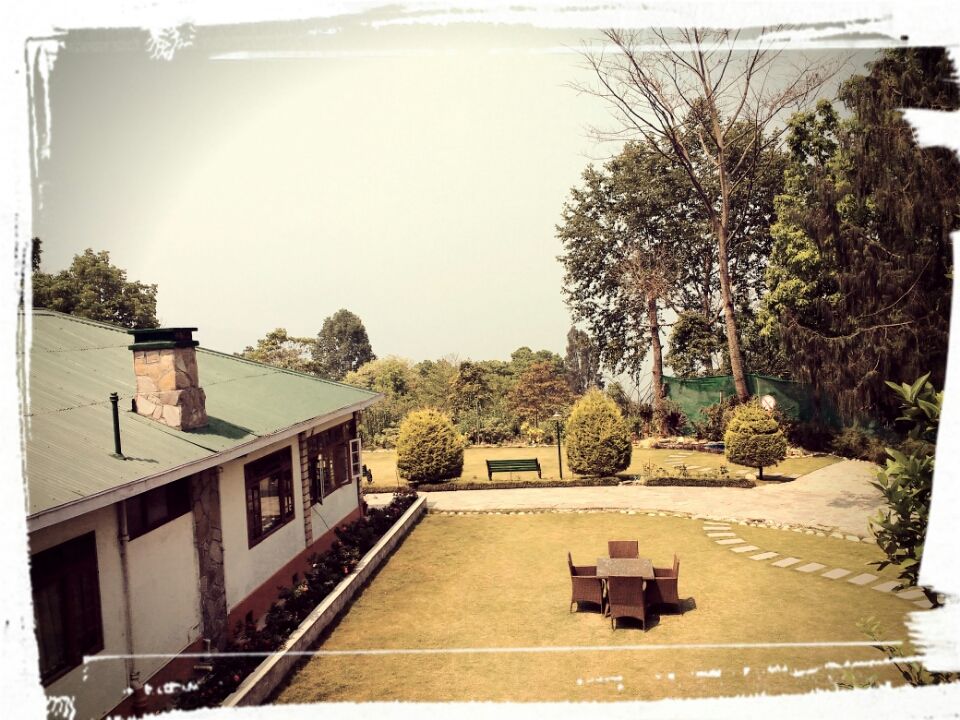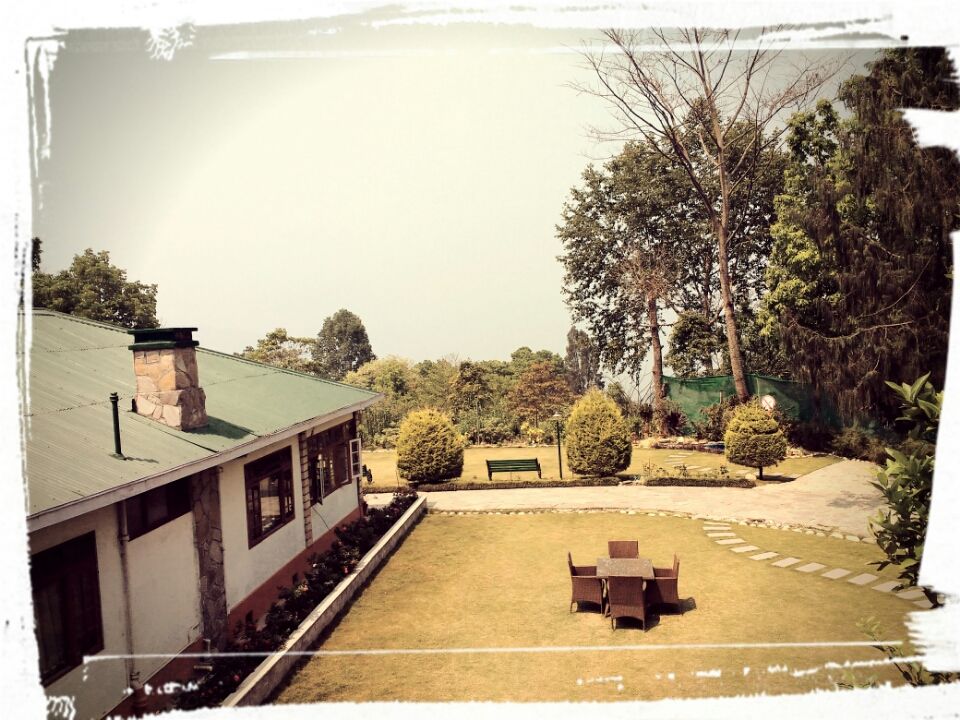 Kalimpong is a small sleepy Hamlet a little ahead of the Queen of Hills - Darjeeling. Darjeeling is a tourist's preference, but a lot of us tend to give this little hilltown a miss. I am glad that we chose to come to Kalimpong. Sweet little cottages on the slope & stilted house near the bazaar looked extremely pretty. On the other hand, this cosy town also has a colonial past & the palatial bungalows away from the bazaar speaks about it.
Kalimpong is situated in a valley between 2 hills, Durpin Dare & Daelo. The town is small enough to be covered in a day. We started with the Durpin hill . An up drive that can be dizzying because of the heights.But being an army base, the roads were extremely smooth. The view of the army base & their breath taking golf course is worth mentioning. The Durpin Monastery is small & old. We saw some reclamation work going on. The frescos were freshly cleaned & the Monastery campus was squeaky clean. The mesmering view of the hills is to die for. The weather made it even more perfect. It was cloudy & breezy. The fluttering prayer flags makes the environment so mystical. I couldn't stop myself from running around revolving the prayer wheels. The little girl's soul in me is difficult to be contained when I travel ☺.
Our next journey was towards the other side of the town towards the Daelo hills. The updrive to Daelo is steeper. But the Daelo park is a nature lovers Paradise. The park is well maintained with numeeous view points that gives magnificent views of the hills. The park also has a colonial bungalow with a Gothic structure. Daelo park is also an adventure lover's haven. Numerous paragliding shacks offer you paragliding experience along with their experts. I am not an adventurous type so I gave it a miss choosing to snap the ones gliding in the hills. While driving down to the town, we saw the famous residential school Dr. Graham's home. A huge campus with an archaic building structure.
The bazaar is a bustling place with numerous shops & restaurants. We chose to have some roadside Thupka that was yummy. We had chosen a quaint little resort called Summit Barsana Resort & Spa. This resort was pretty as a picture with log houses in the backyard & a pretty little lawn. We did not miss to gorge on momos & noodles for dinner at the resort. The next morning, we ended the trip with our visit to a cactus nursery which was just about OK. But the colourful flora around the town is click worthy.
Kalimpong is a piece of poetic solitude that is peaceful & serene.