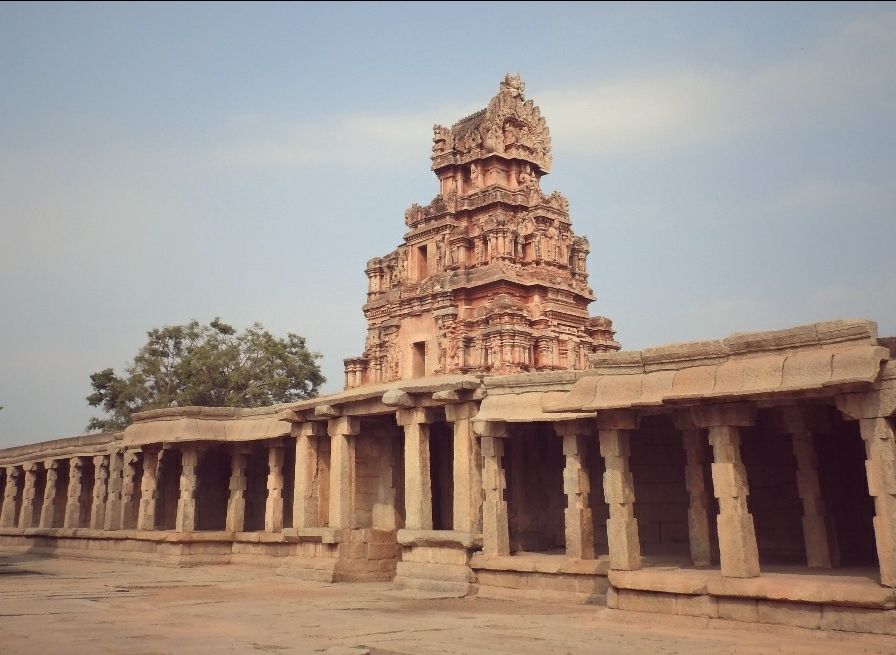 Roadtrip can be the best therapy over routined life.
Ours started with four of us, family, at around 12 noon. The sun was right above our heads,when we put on our goggles, the songs,and of course the AC!
It was decided to end the day at Kolhapur and start for Hampi the next day, but fortunately we chose to drive to Belgaum!(Though we had to drive off route for some kms)
Belgaum is located on Karnataka border but has most of the Maharashtrian public.
When you plan for Belgavi(this is what they write on direction boards), see to it that it is not a tuesday, as market is closed on Tuesday.
So, we took our halt at Hotel Sanman, which was near the market.
Walked around closed markets, had dinner and called it a day.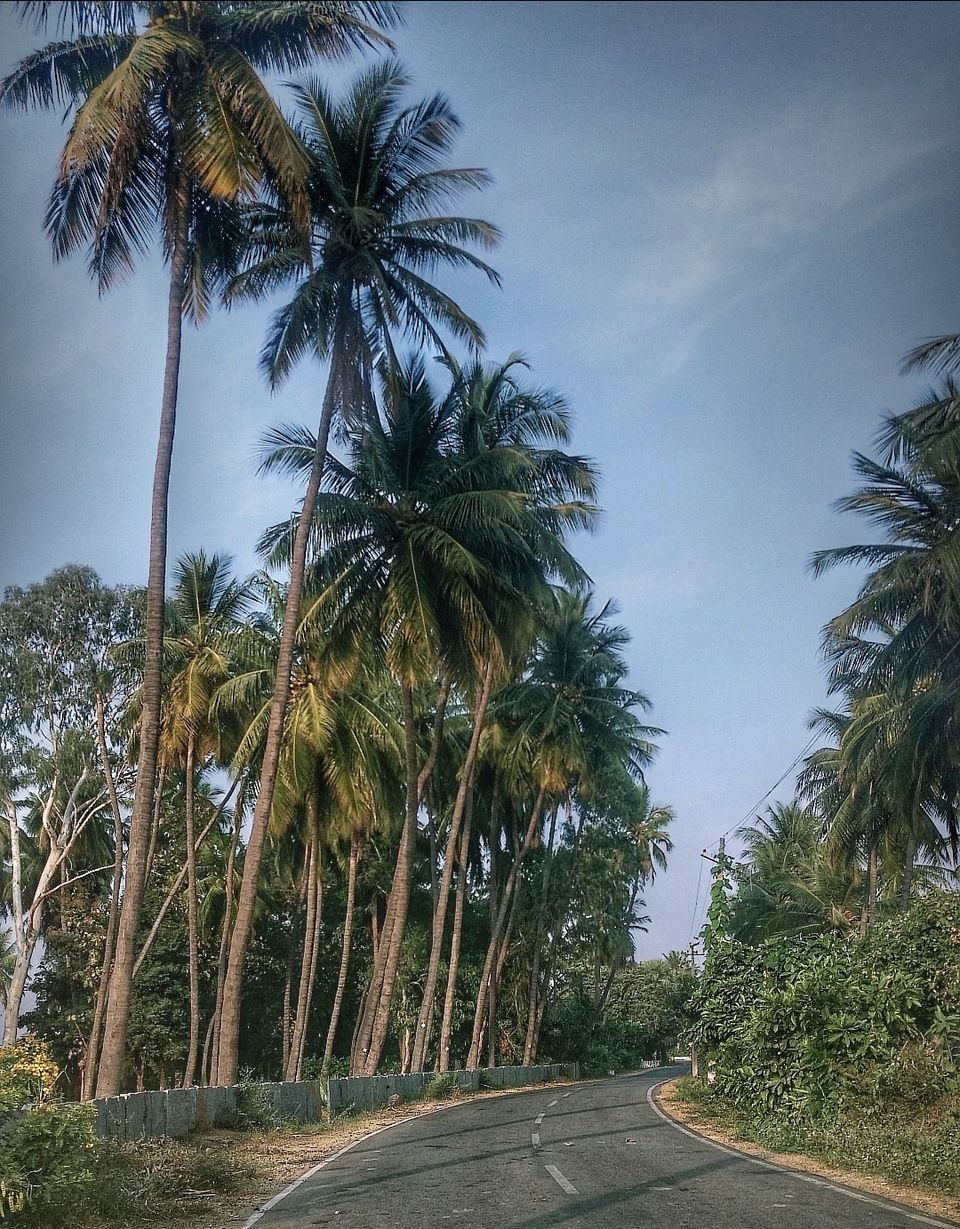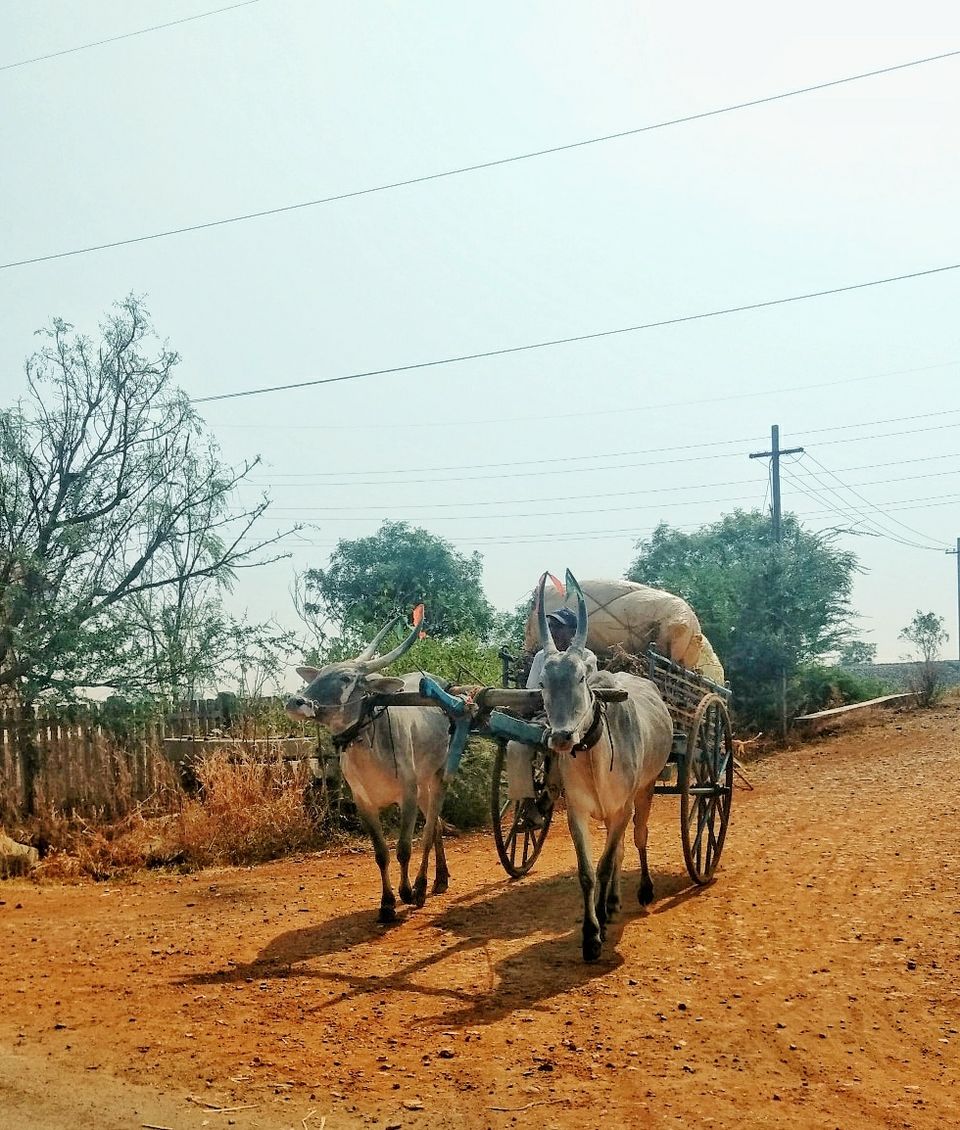 Next day, after the South Indian not so good breakfast, we started for our journey towards Hampi. On the way, we visited kalavati aai temple which was my mother's wish.
As we started going further and further towards the core of Karnataka, we could feel the rise in temperature, pinch of humidity and very less Hindi literacy! You know you are in the stomach of South India when you notice the language barrier.
The toll affiliated roads kept us awestruck.
A road trip is never a roadtrip unless you take a wrong turn! To its worse, the road to which we lost had the train-crossing post where we had to spare a lot of travelling time. Though this road had rice farms with small sapplings in it, bullock carts and coconut trees! Small Karnataka villages, they are beautiful!
Further when we finally got an a good road and the correct one, we went for the hotel which was booked earlier.
This Hotel Samarth Residency was a bad experience. Basically, this was located at a distance of 50 minutes from the hampi city, which would have made us waste 2 to 2 and a half hour of our day for the distance. Hence we chose to look for a hotel in Hampi.
With contacts and references we came to know about the homestays exactly behind the Virupaksha temple.
We met a guide called Ambarish who helped us find a good accommodation. Hotel Manasa lies just behind virupaksha temple and besides very famous Mango tree restaurant.
We freshened ourselves, some snacks some tea and went to the Virupaksha temple.
It was 6 in the evening. The sun had already set and Virupaksha temple, glowed like anything in the evening lights. The architecture had no limits of its beauty! Stones were carved so beautifully that no one could have a chance to find a flaw.
The one more special thing about this was the elephant Laxmi. It took tye food or money offerings and blessed the donor by keeping its trunk on their head. Such smart and pure souls!
After that we went for dinner at the Mango tree restaurant. This restaurant has trippy fluorescent paintings and dim lights hanging from the roof!
This was the end of day 2!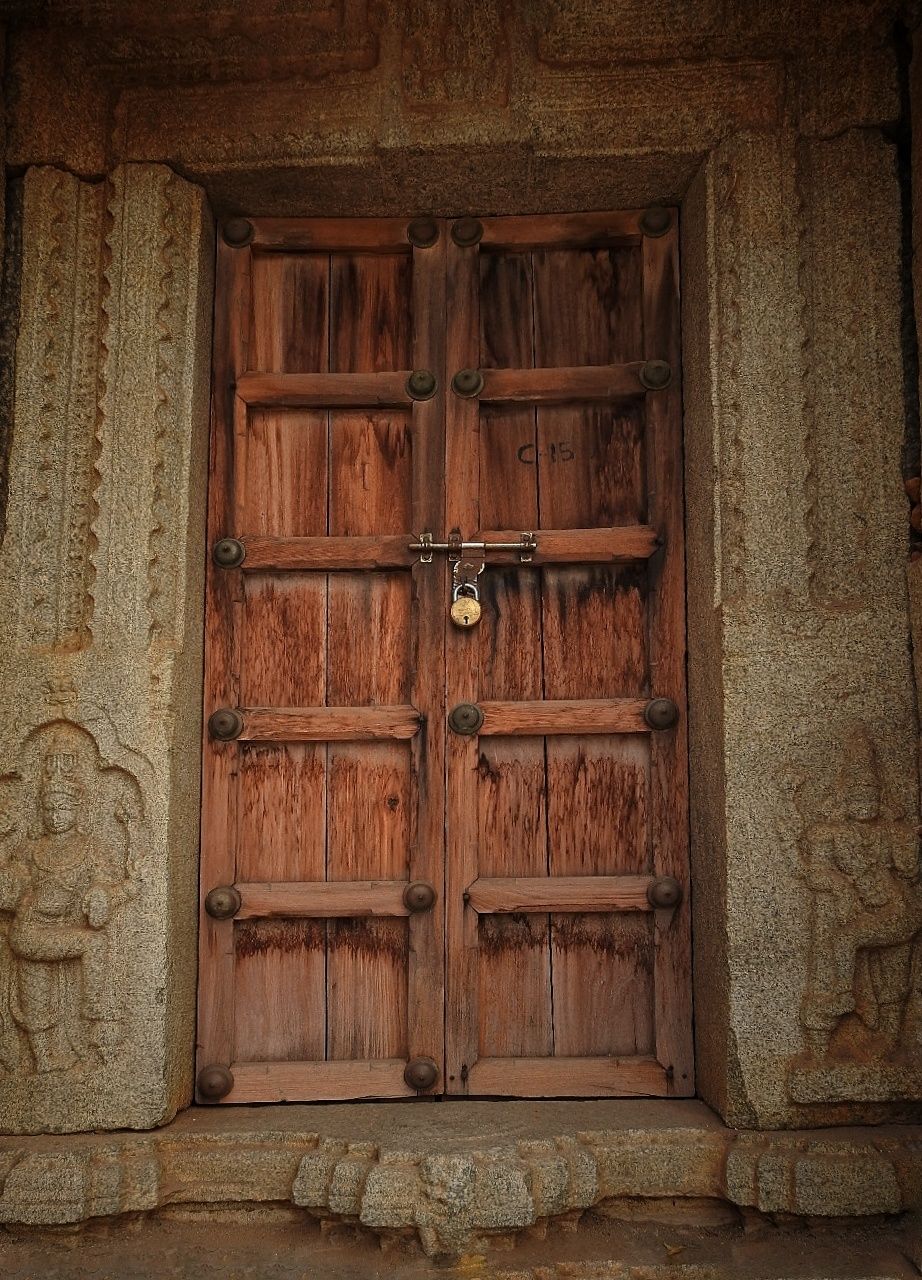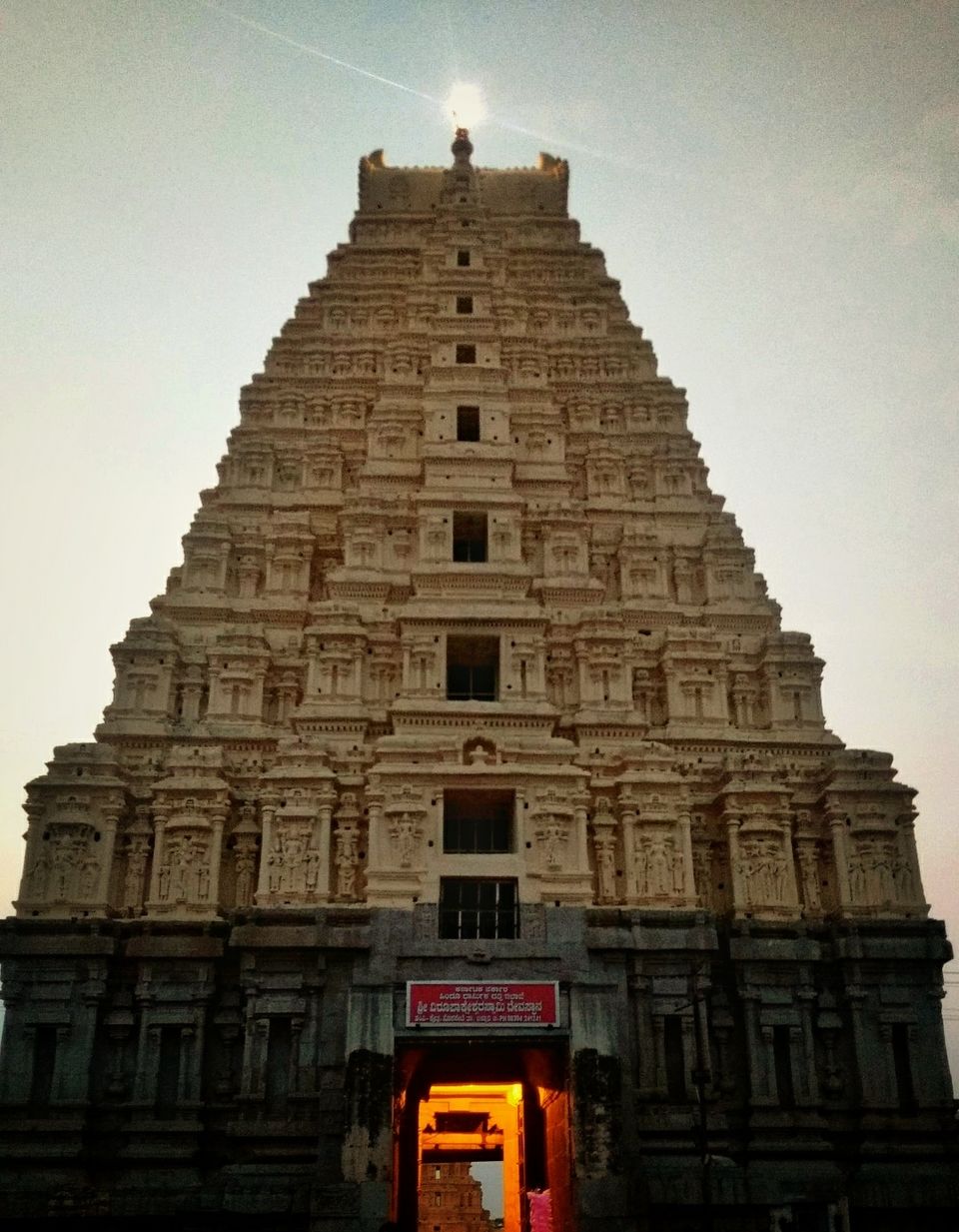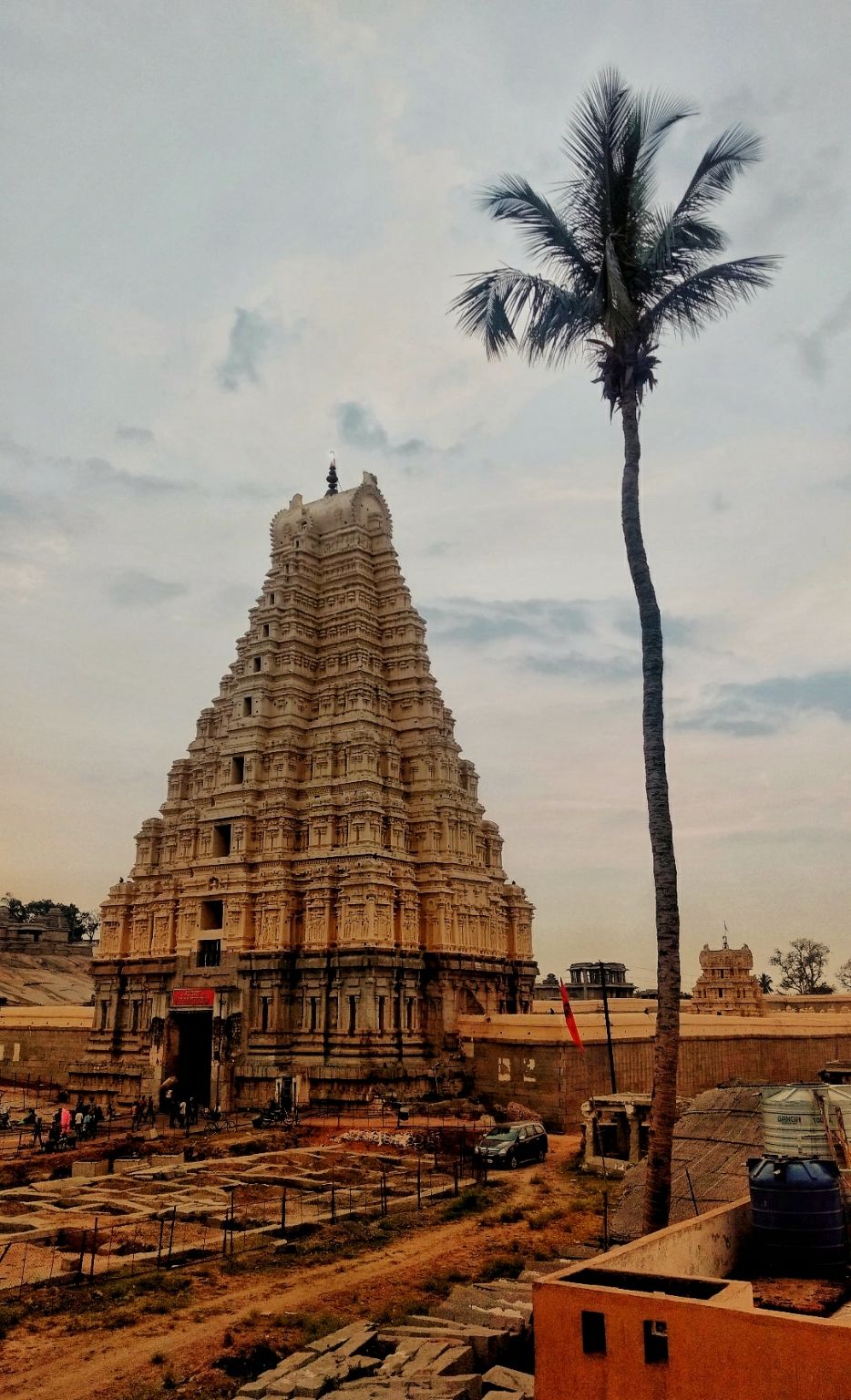 Hampi is a poetry in the rocks, it so beautifully structured that it soothes the travellers. There you will find really polite and humble street shop owners who have a beautiful collection of "Hippie" clothes. Hampi gives you liberty to wear the most fancy, wierd clothes! Red Aladdin pants and green bob marley tshirt with yellow glasses and pink bandana? Hell yeah!!
The short height houses with bamboo walls, they touch your heart.
It is also a kingdom ruled by monkeys. But the monkeys here are disciplined, they dont steal your purse, your food or your glasses!
Hampi is just another Goa , without beer!
Day 3 started around 10 with the coracle ride.
The ride costs 350/- for half an hour and 600 pp. Tungabhadra is a holy river for Hampi and Kishkindha residents. Banks of Tungabhadri(as they pronounce) witness many local simple weddings. Some rituals take place there. There is a hanuman temple and a ram temple.
Thereafter we went to lotus temple, then krishna mandir, elephant stables, and nearby attractions.
Krishna temple has the carvings of dashavatar on the entrance pillars and sthe stories of bal krishna (childhood of krishna) on the inner pillars and walls.
At around 2 we had the famous hampi thali for lunch.
After getting our bellies full we were taken to the Vijayvitthal temple. To avoid any harm due to pollution, small electric vehicles are arranged there 1 km before the temple. We can either walk to the temple or take the vehicle. Vijay vitthal temple has no god idol in it, as it was looted by the Mughals. At the entrance of temple, there is the famous stone chariot. You can find it on new 50rs note. In the premises of temple you can buy a miniature of the chariot.
When the daylights were fading slowly, we went to the Anjaneya tekdi where Lord Hanuman's birth place is located. Also a Ram temple exists there.
Just behind the temple there are some huge huge rocks from where we can experience the most wonderful view of the whole Hampi city.
From up there, we can see how the Tungabhadra divides Hampi and Kishkindha nagri and how the sun slowly sleeps into the lap of clouds!
On our way back home, we stopped at a small opening of the river where we spotted this animal called "neer-ane" i.e. Water Elephants.
After freshening up we took a walk to the local stores there. You will find lots of things here, for your friends ,as souvenirs!
Hotels in hampi, have these cute bamboo lamps and multicolor lights decorated all over.
The trippy feels already have your heads here!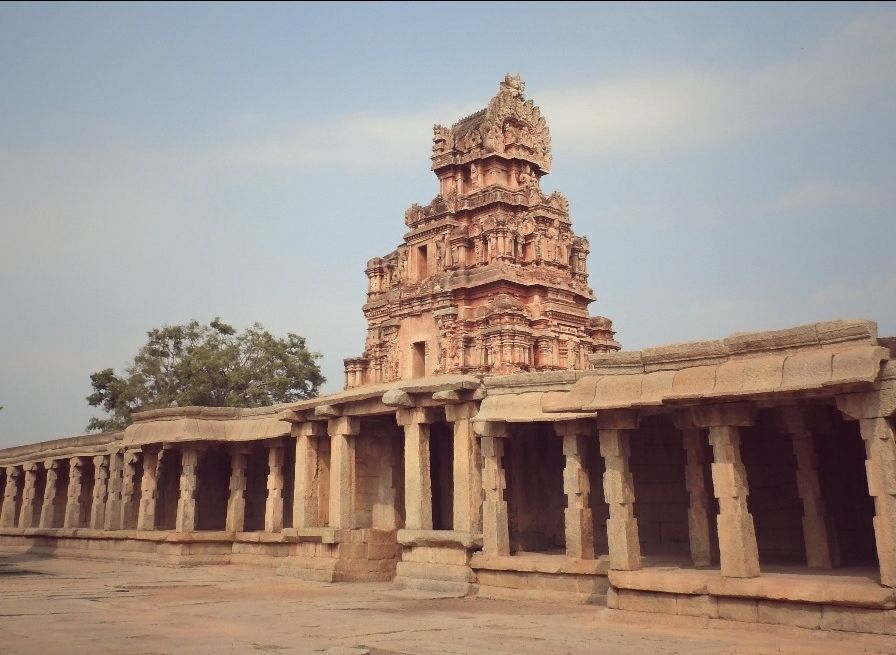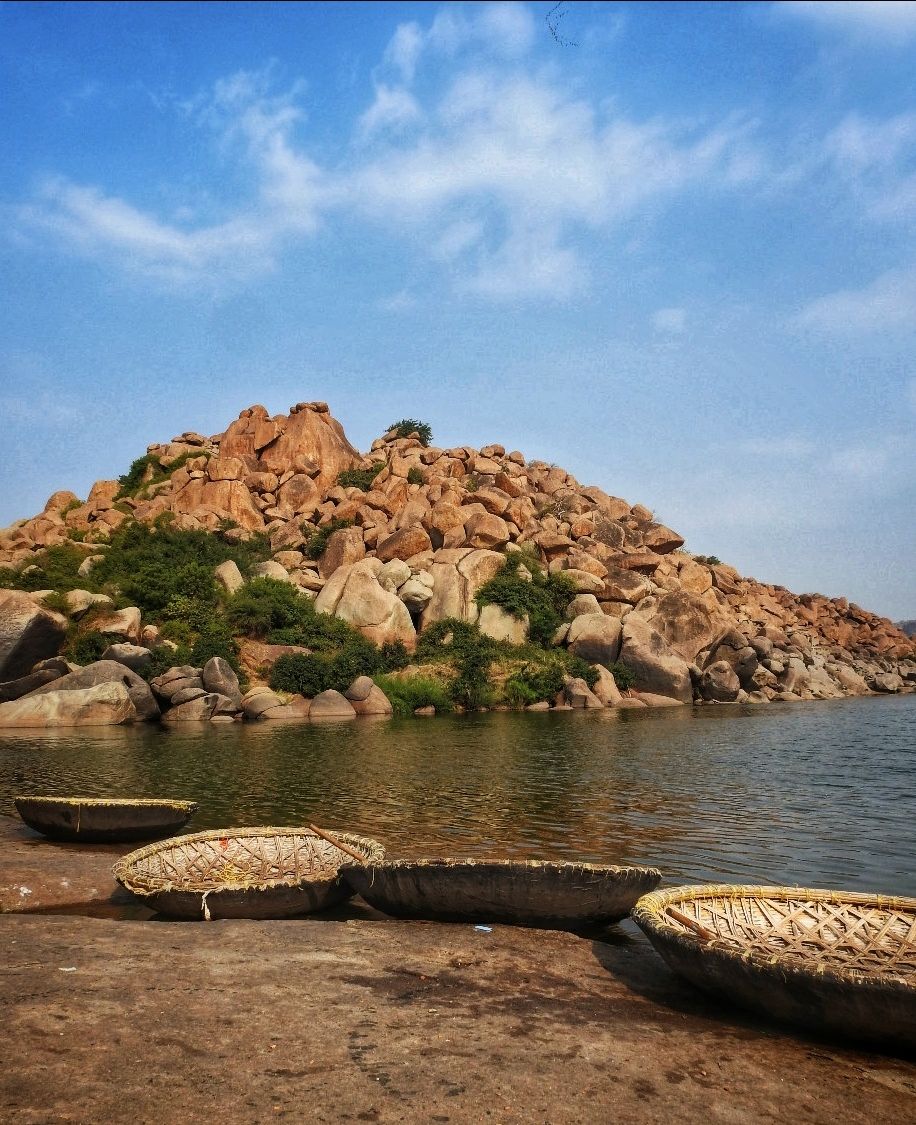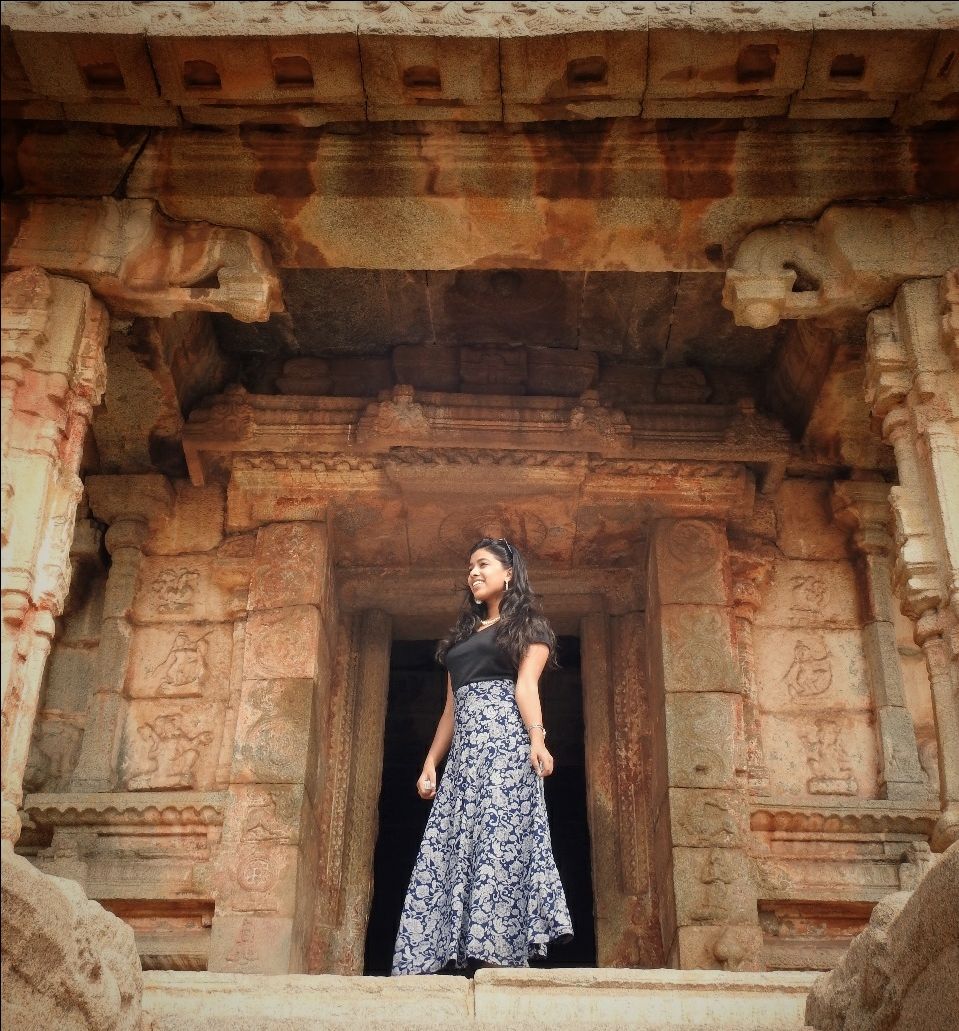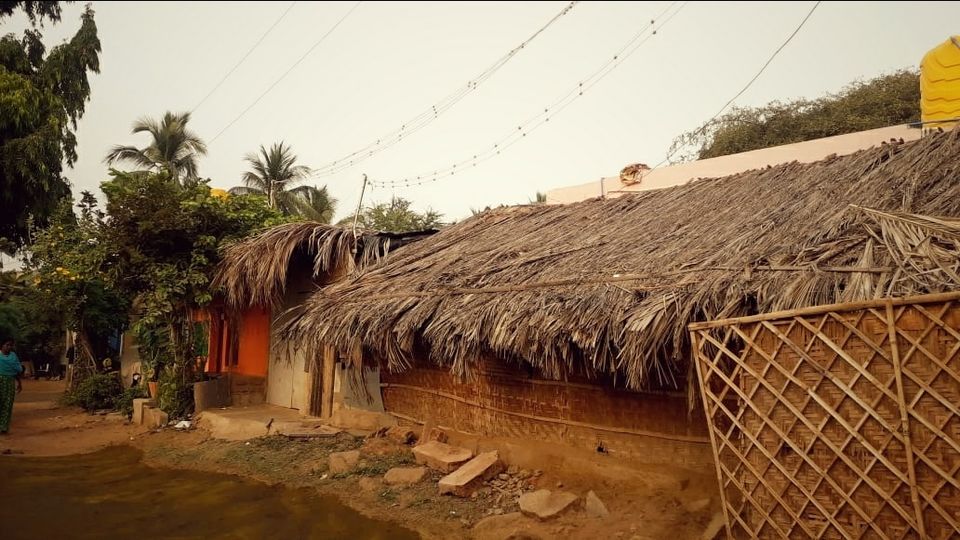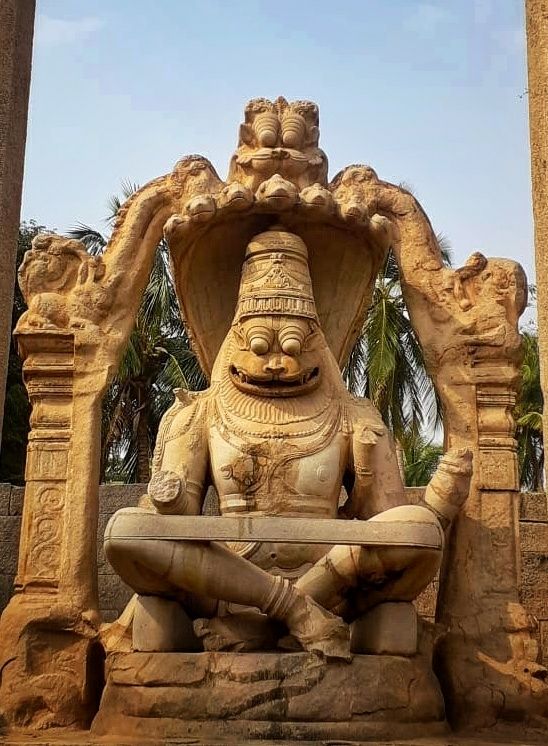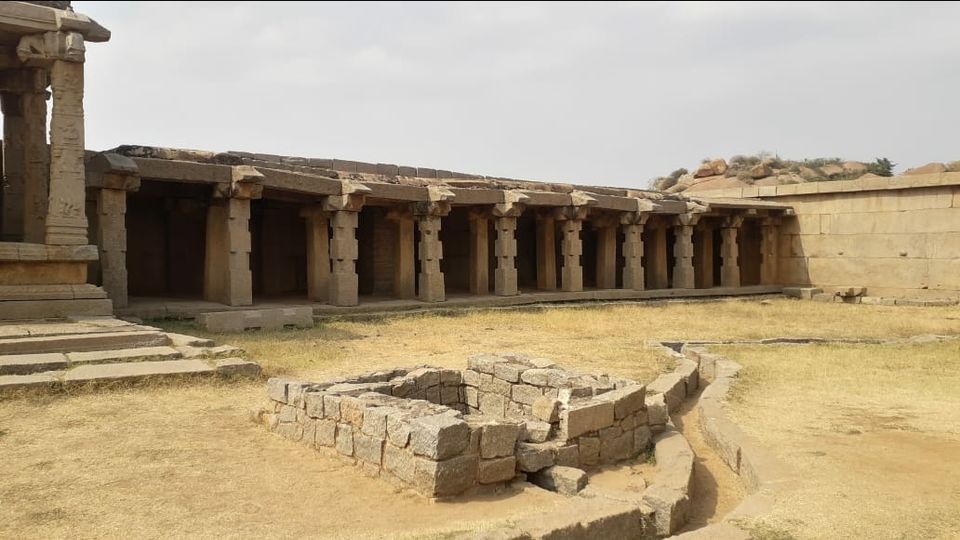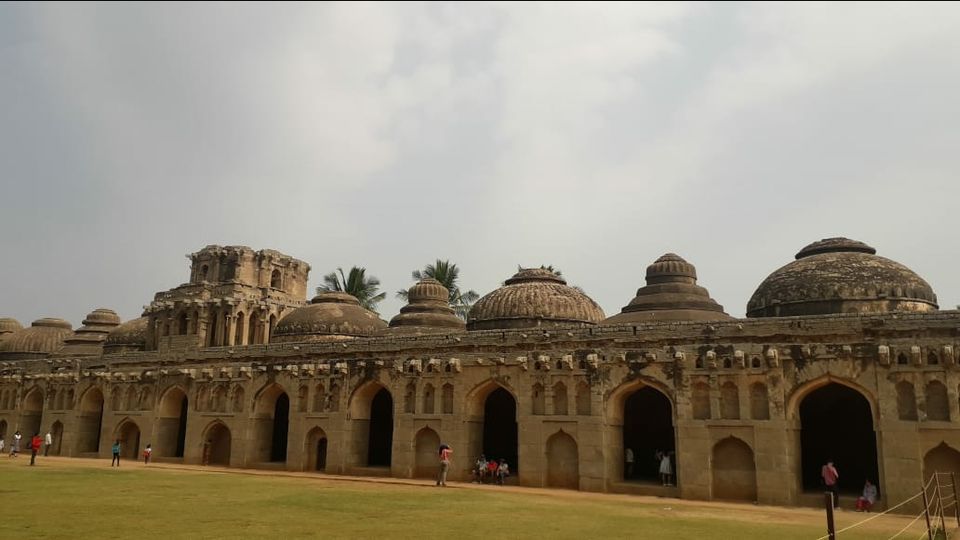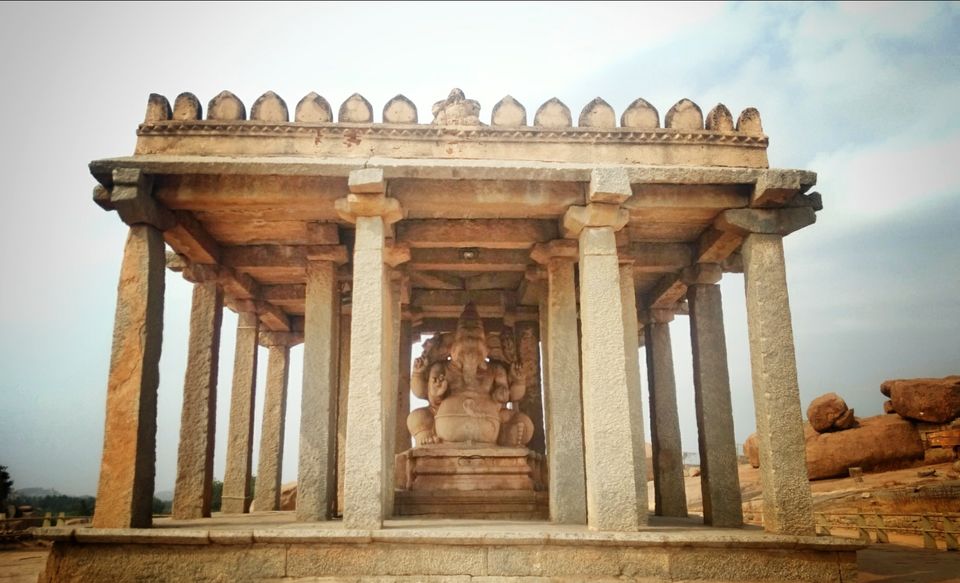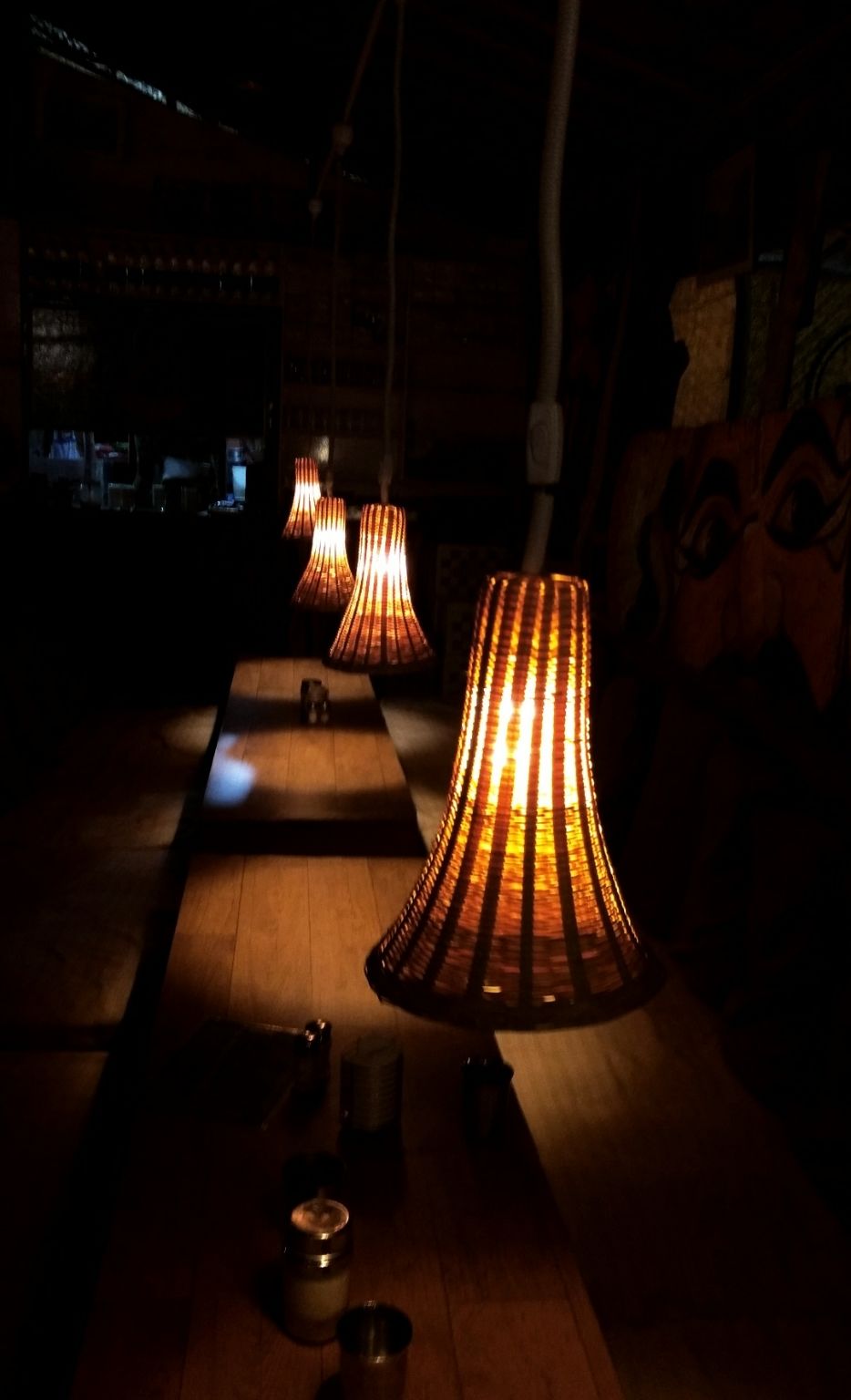 Return journey started around 6.30 in the morning. The breakfast we had was typical south scented which included puri sagu, medu wada, upma and idli of course!
There were these two constant things throughout the trip, tea and filter kaapi.
Google maps directed us through the turns and highways. We took our lunch halt at kolhapur at the very famous 'dehaati'. Due to traffic issues we made it home, to Pune, by 8.30pm.