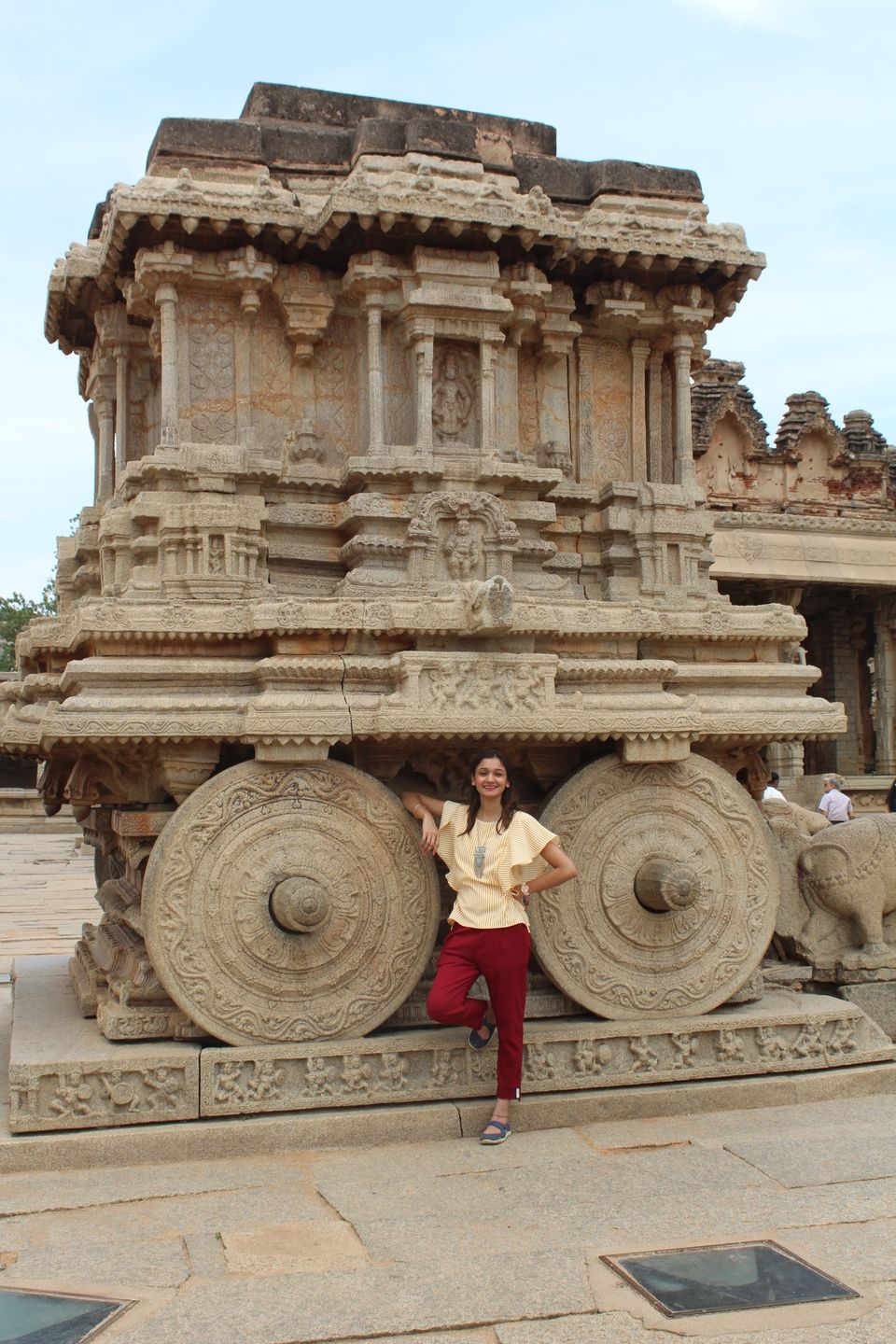 Hampi roadtrip was always on our list to travel by roadways. Finally we did it, with all our planning and efforts. We like to travel by our Duster. Travelling by road has its own advantages. For example, no time bound activities, no prior booking of flights and trains and the best one is carry as much luggage you wanted. 😃
We planned a 3 day trip to Hampi. Its more than enough and you can cover all the places.👖👕👗🧦🧥🧤👚👛👜👞👠👒🎩💄💍💎👡🛍
While we planned our booking at Hampi, we wanted to explore homestays on other side of Tumgabhadra River (Hippe island). But we did not find the best place to stay. So we finally decided to book hotel at Hospet which is 12kms from Hampi (we referred many travel blogs).
We stayed at 'Hampi International Hotel'. It is at 2 mins walking distance from Hospet railway station. Hotel rooms and complementary breakfast was fantastic. They have open restaurant too and serve veg and non-veg food plus drinks. 💒💒
We got a good deal through goibibo.com app, Rs. 5700 for 3 nights 4 days with breakfast. You have a good parking space too (if you taking your own car). 🏍🚗
Our total travel time from Mumbai to Hospet was almost 13 hours (750 kms approx).
Route details as below, which was planned by my husband
-pune express way
-kolhapur
-banglore highway
-hubli
-dharwad
-hospet.
Dont forget to visit 'Gurudatta Bhavan'at Hubli... One of best restaurant...We had our breakfast at this hotel on our way to Hospet.
Do google and check the reviews.
Day 1-
We checked in at our hotel around 2 pm. Took some rest and as suggested by our hotel person and then went to Tungabhadra dam-garden (called as TB dam). They have light and sound show at evening, and when water level is high in the month of august they have light and sound show at TB dam too.
You need to park your vehicle downstairs and can walk up or take bus facility. Its not too far, but view is scenic specially from up in the rainy season. If you travelling to hampi in summers you can avoid going at this place. Or skip it.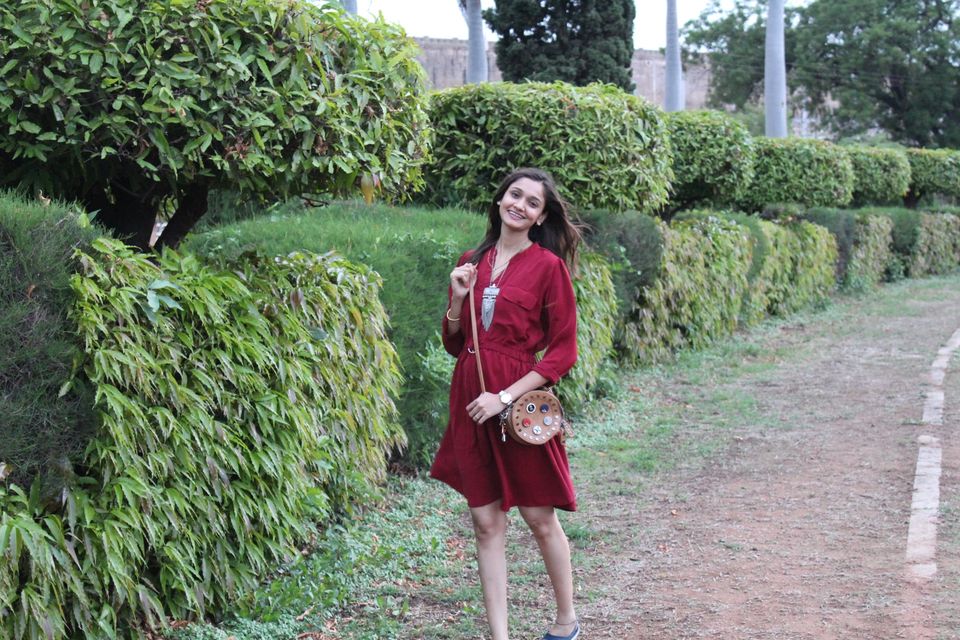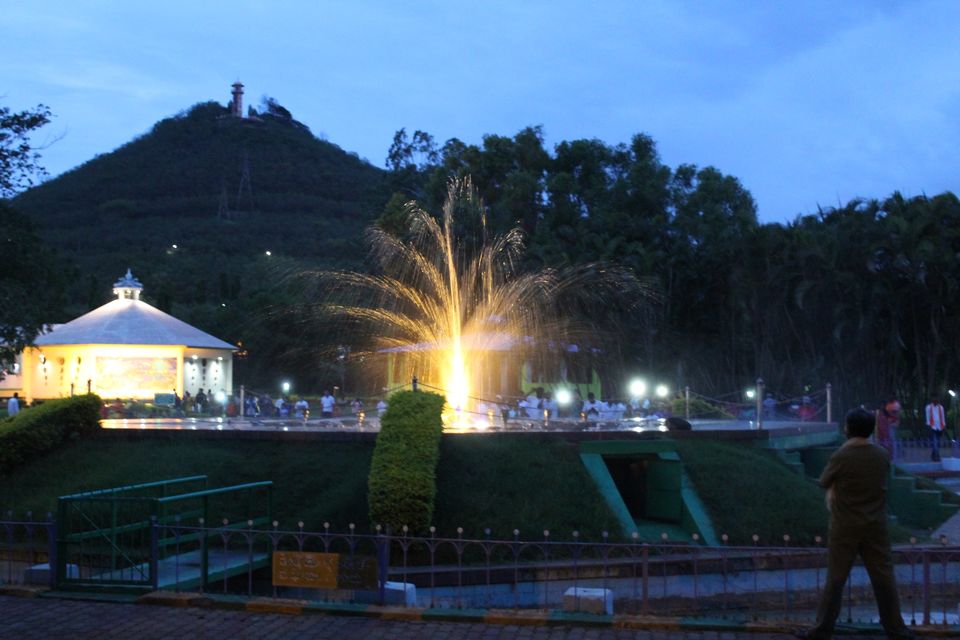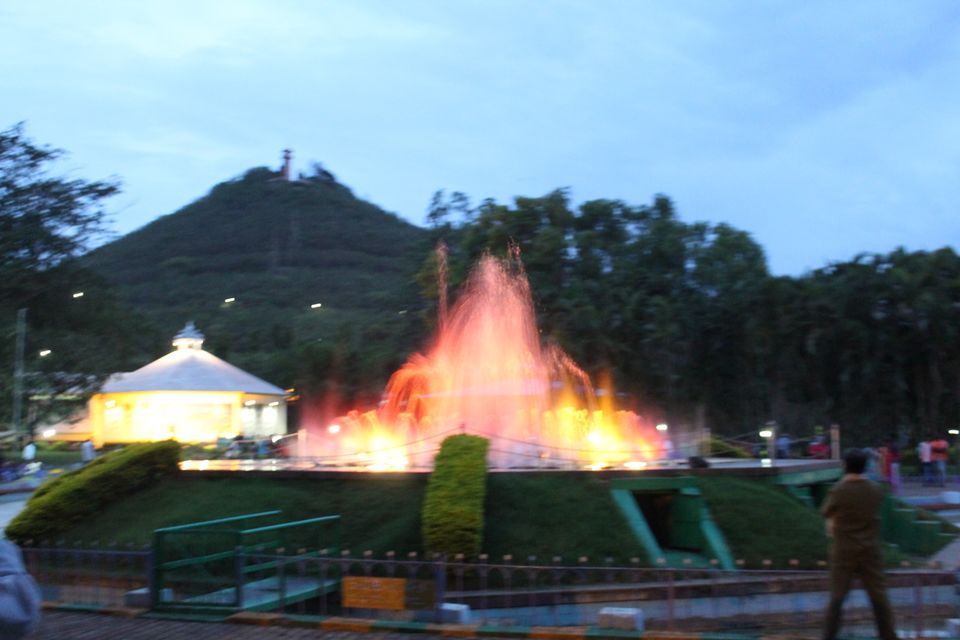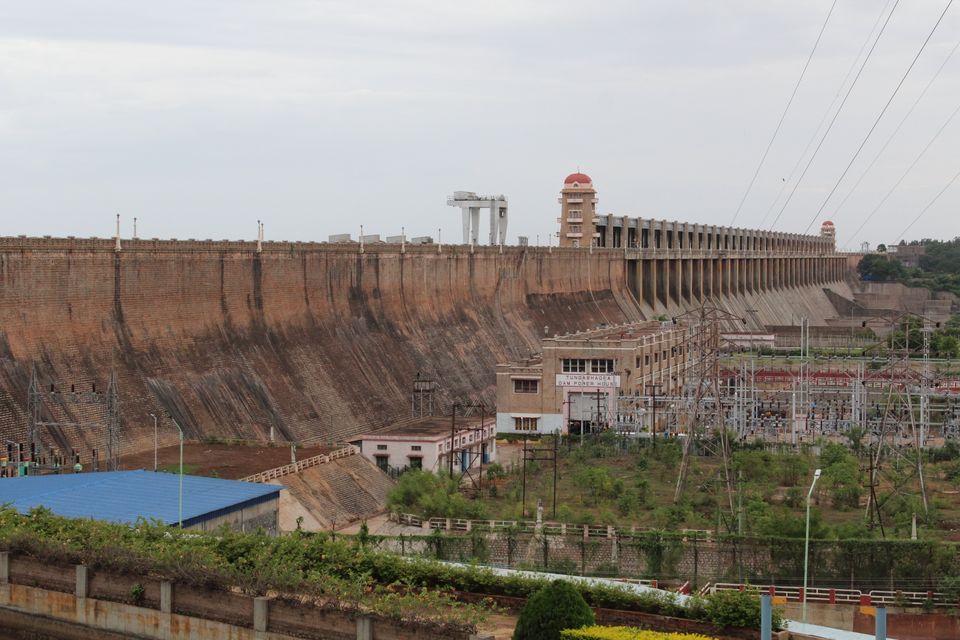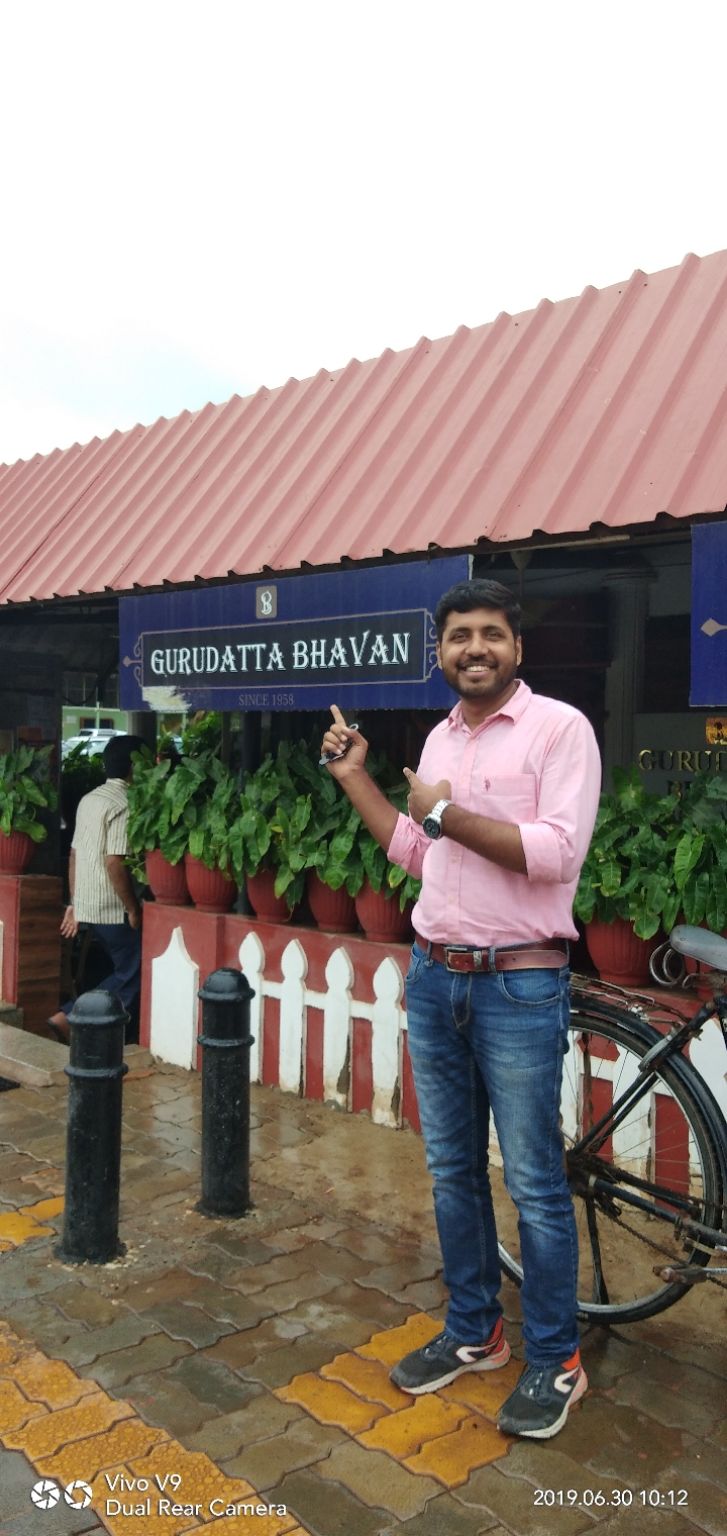 We had early dinner at 'Nevedhayam'which is at hospet, 10 min drive from Hampi international hotel. They serve delicious food. We ordered masala idli and lunch thali. Not at all expensive. They also have lodging facility. Rooms were looking clean and neat as per pics displayed.
Day 2.
We started our day with delicious breakfast at Hampi International. Breakfast timing are 8 am to 9.30 am. We left hotel for hampi sightseeing at 10 am. Being July month, climate was cloudy and scenic, but no rains luckly.
We visited Ugra Narsimha, lord shiva temple, Ganesh Mandir, Virupaksha temple, Krishna mandir. These all temples are very near by. You can park your car opposite Krishna mandir and roam around all these places. All these temples were covered in first half of our day.
Virupaksha temple is one of the famous temple at Hampi. It is closed at afternoon 1 to 2. You can enjoy seeing elephant 🐘 inside the temple. At the back side of the mandir, they serve prasadum (rice and sambar).
Tip= As there are very few restaurants at Hampi, you can have your lunch at Virupaksha temple.
Mango tree restaurant is one of the famous at Hampi. Its just 5 to 7 mins walking distance from Virupaksha Temple.
Post that, we just parked our car below the neem tree and took some rest to gain some energy.
Second half of the day, we covered sister stone (its just on our way), underground shiva temple, Royal enclosure (it will take most of your time. Premises is very big). Outside Royal enclosure we can get fresh goti soda with different flavours. Then we visited Hazari Rama Temple.... Its very beautiful....towards the garden side, there are beautiful carvings.
At evening we went to Mango tree Restaurant. Its at walking distance from Virupaksha Temple.
Tip. Do not take your car at this place. Lanes are very small. Park your vehicle opposite Virupaksha temple. Mango tree has two typea of sitting arrangements. One normal (table chair) other one is Indian style. Indian style is more relaxing one. You have charging points and you need to remove your shoes too.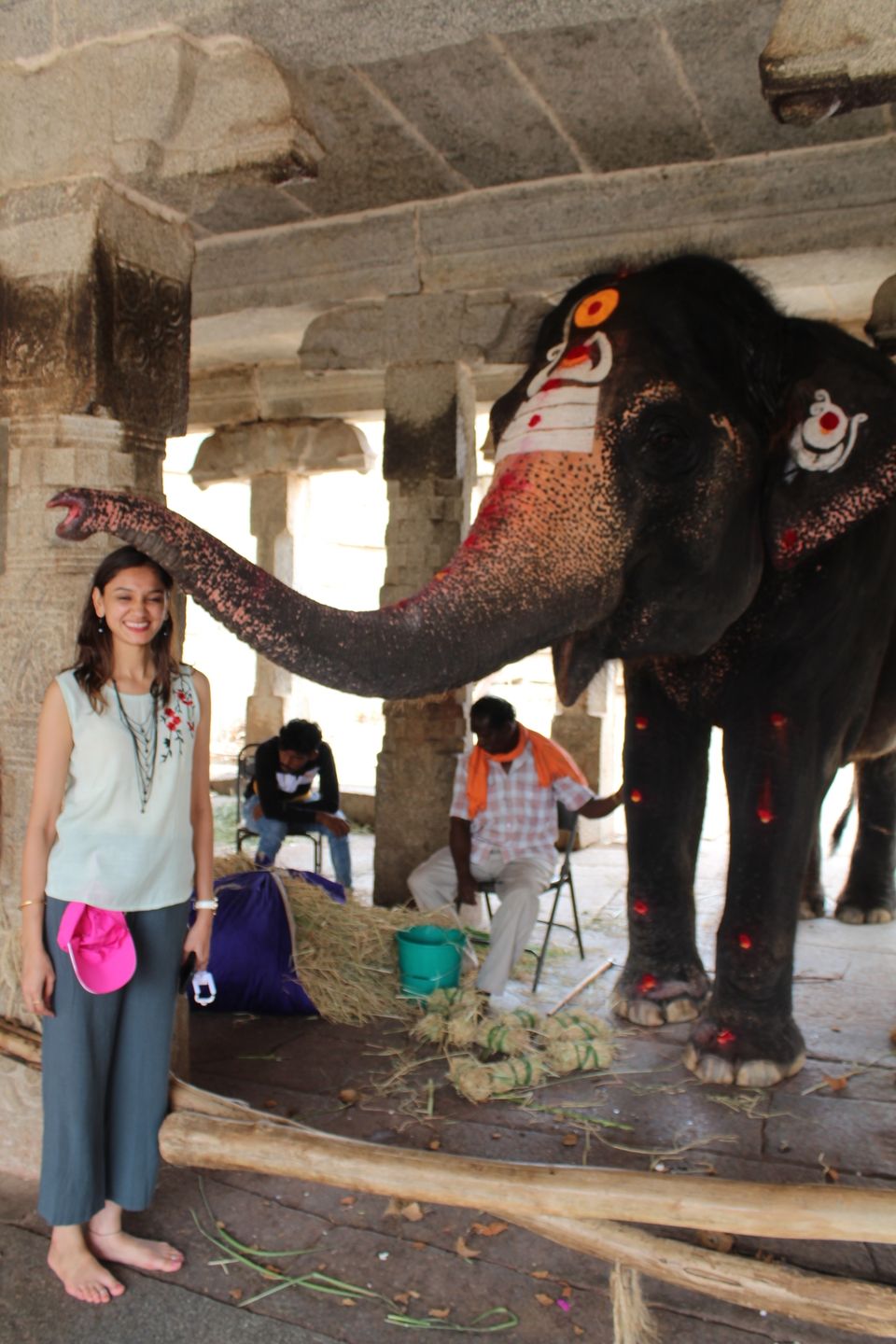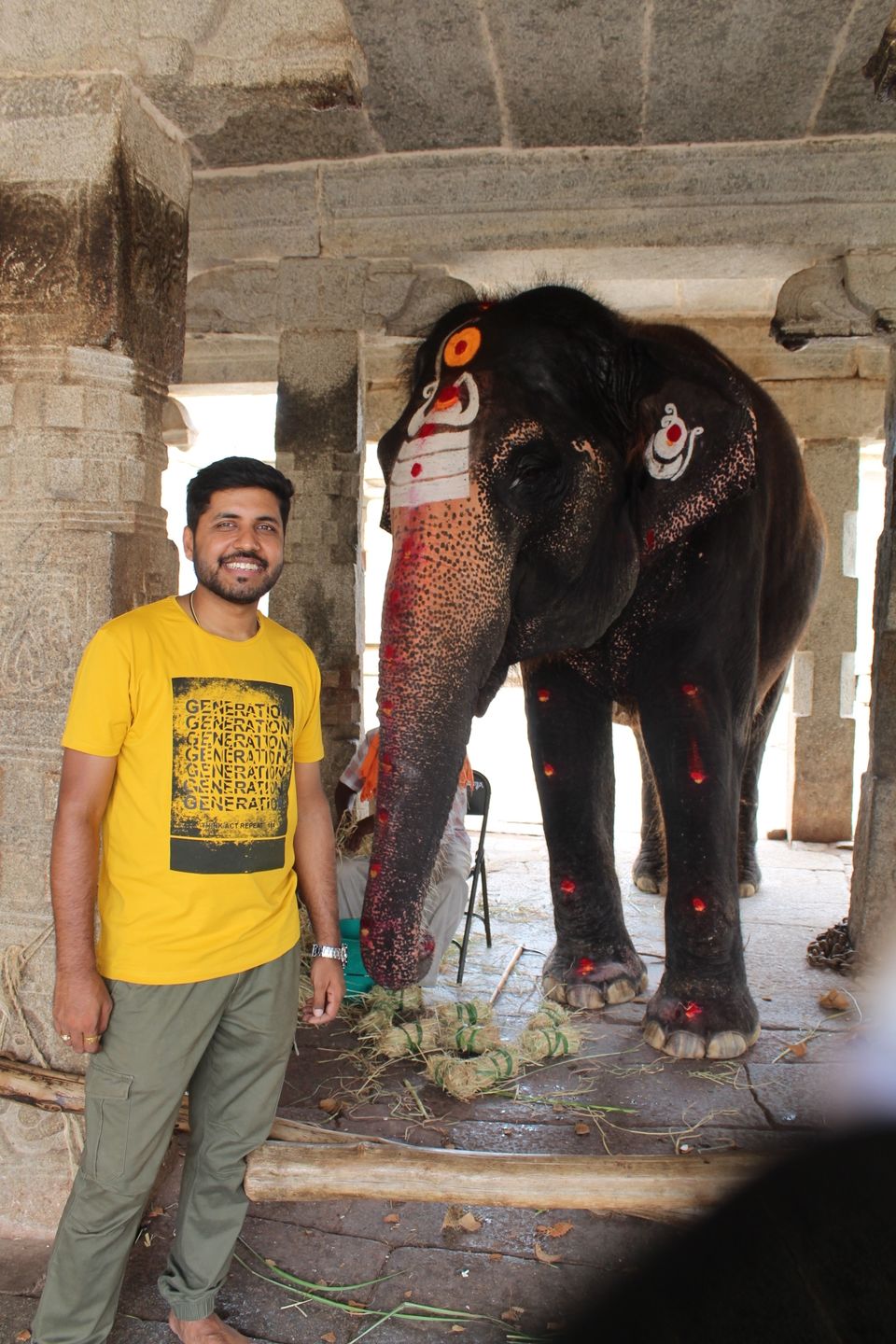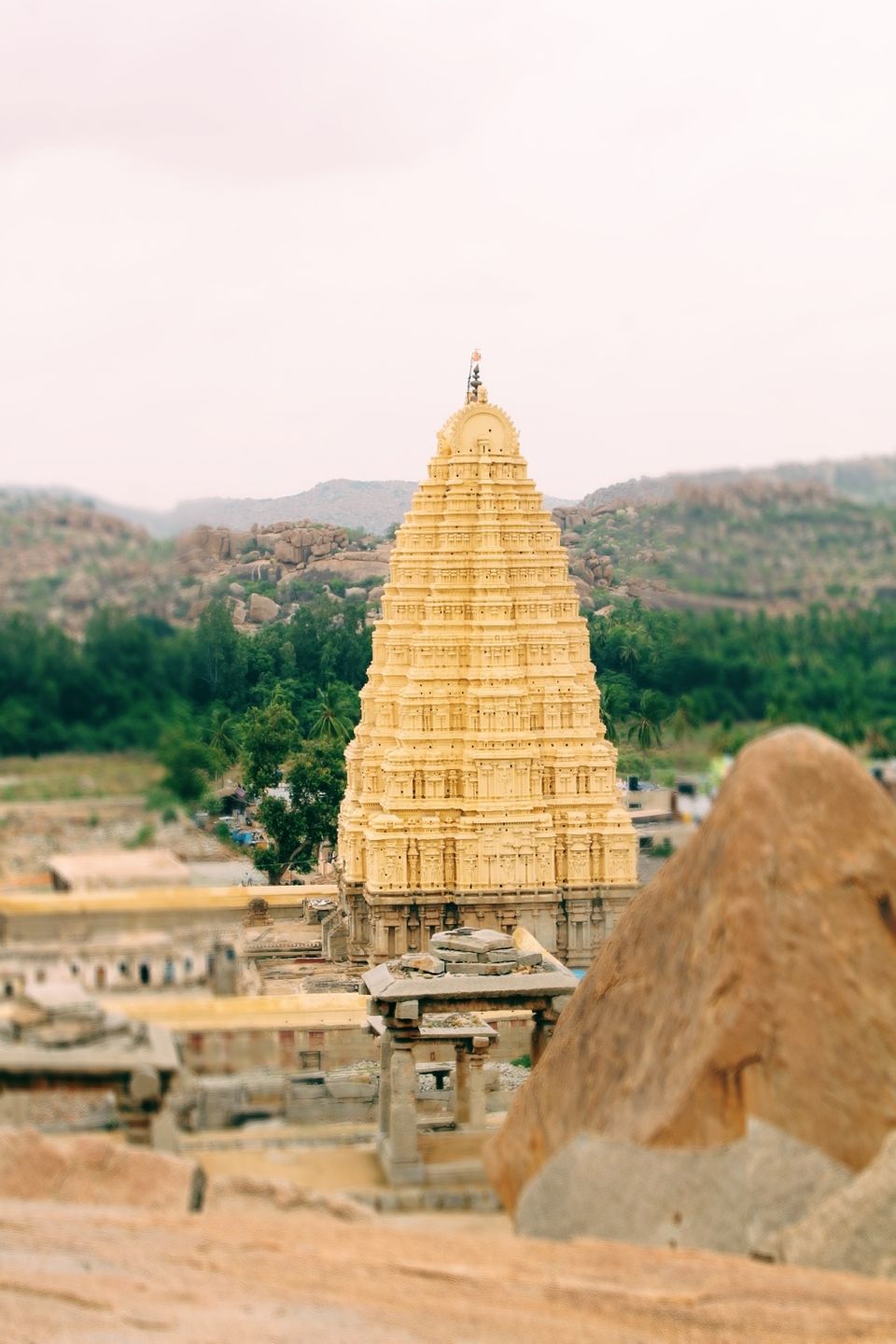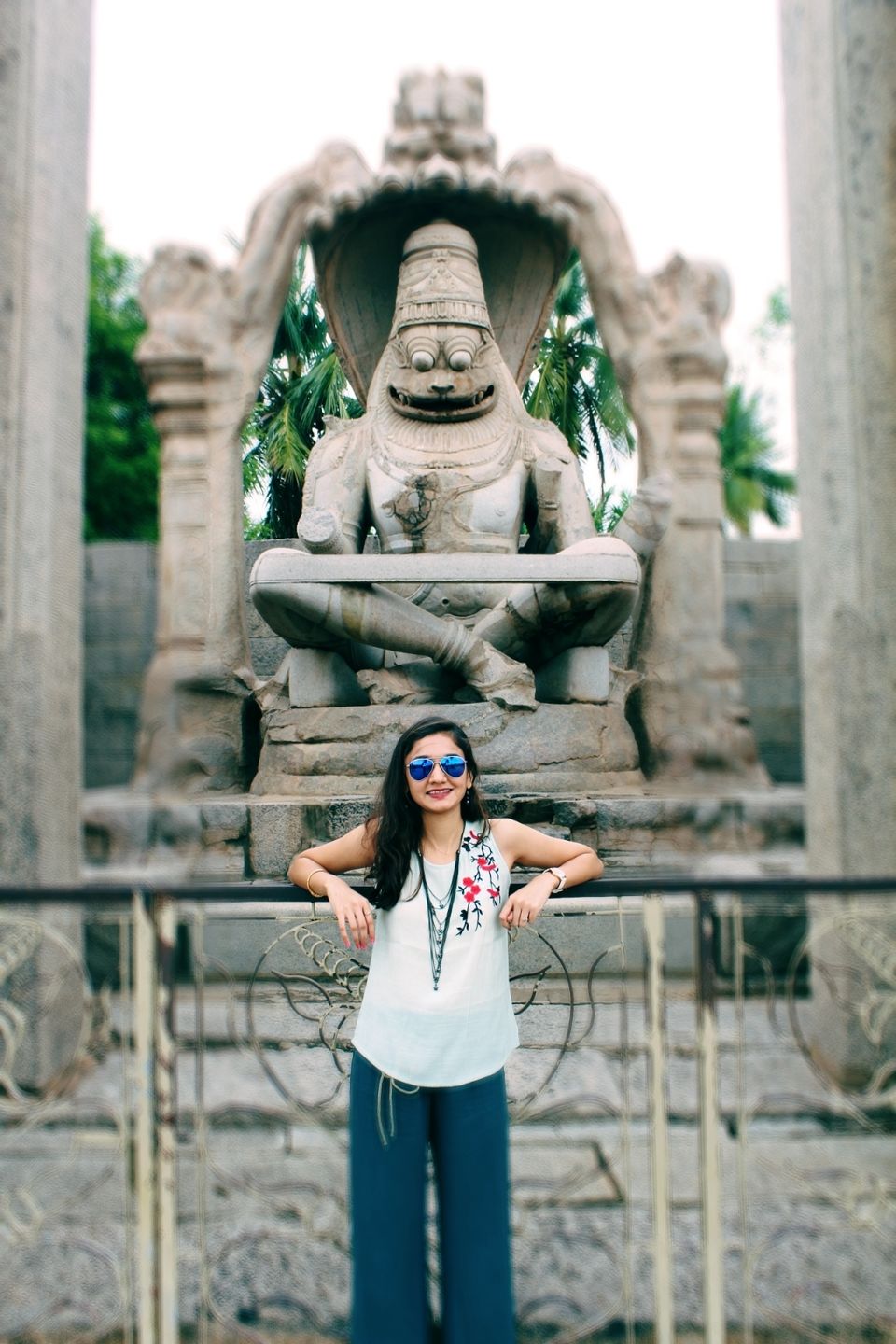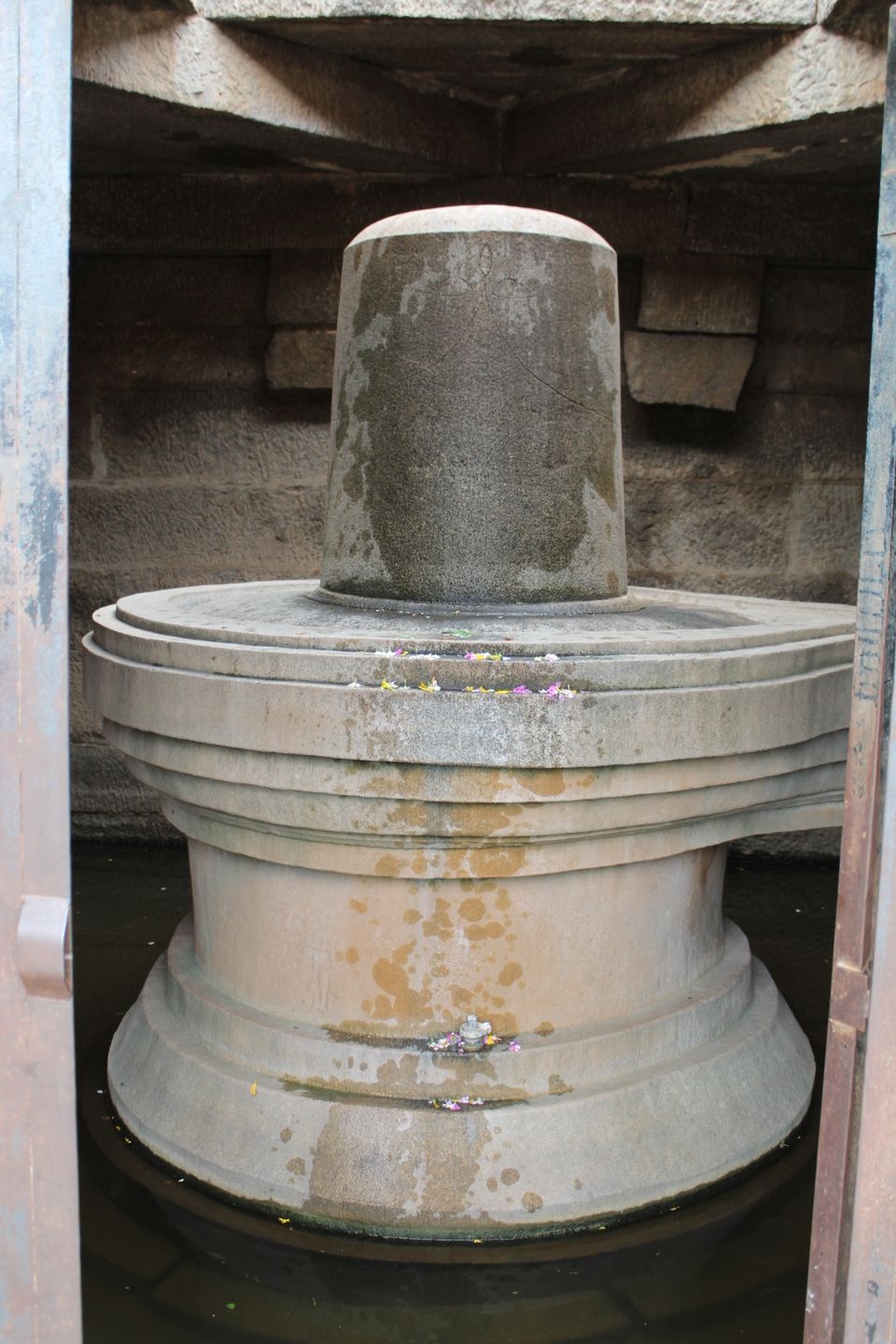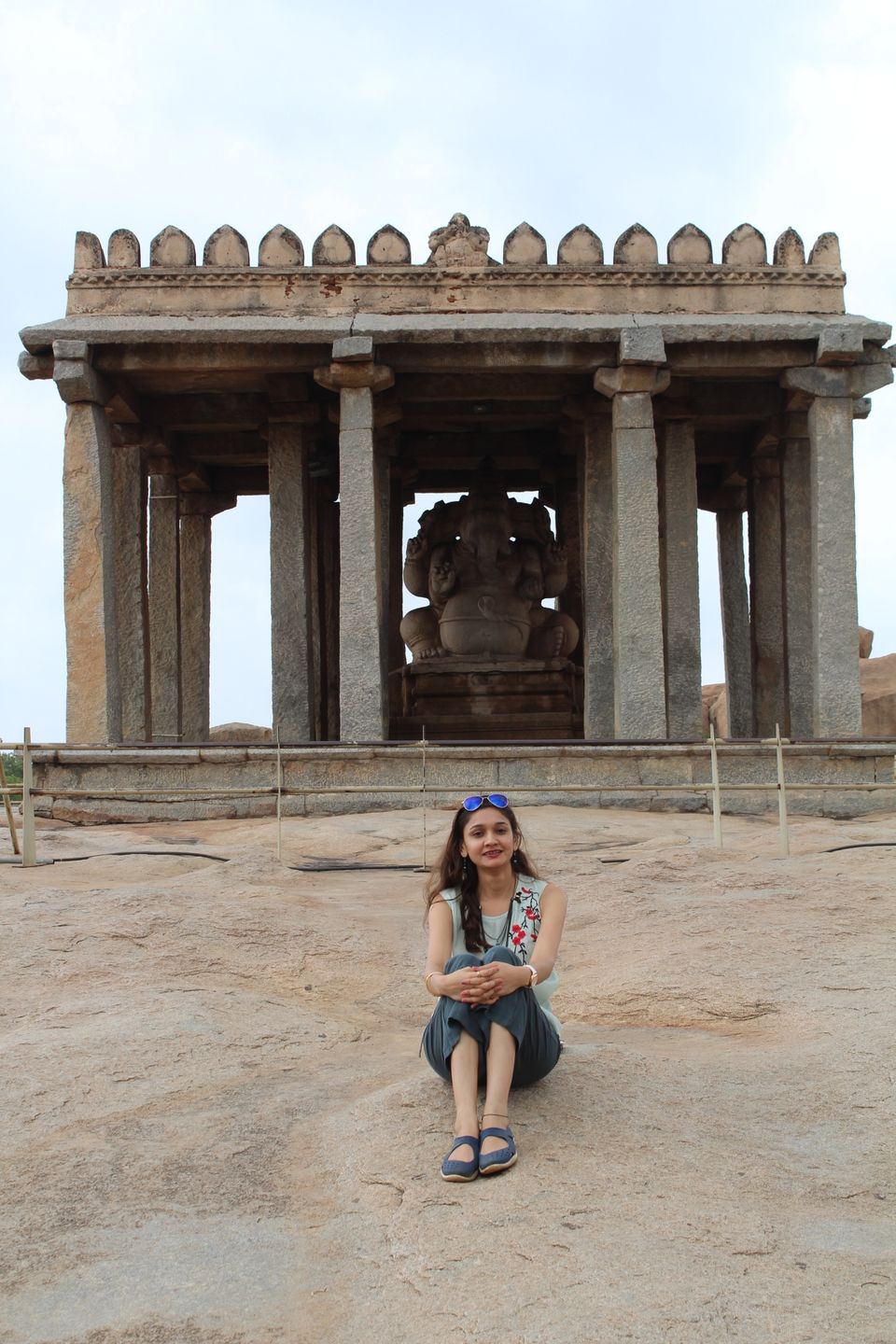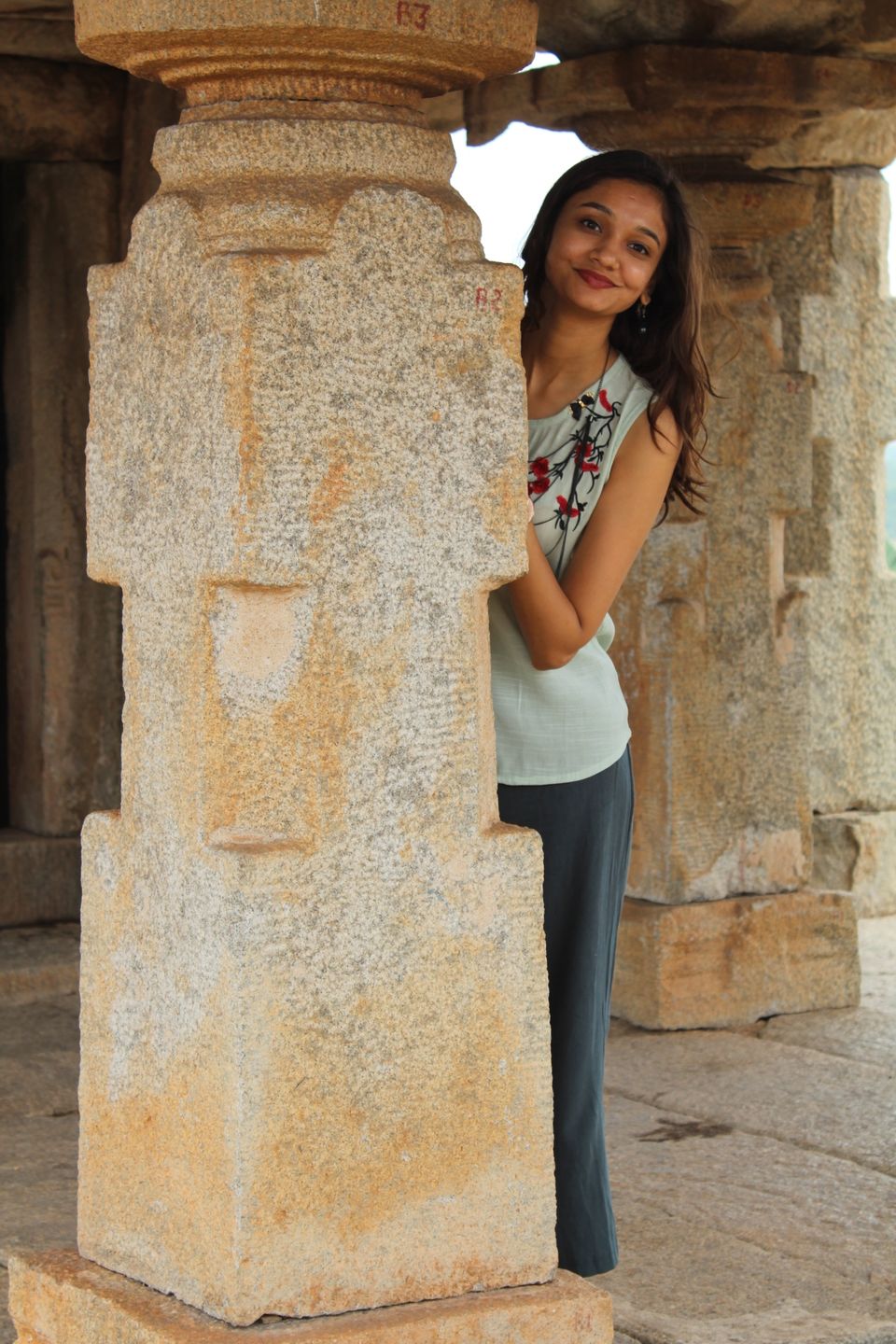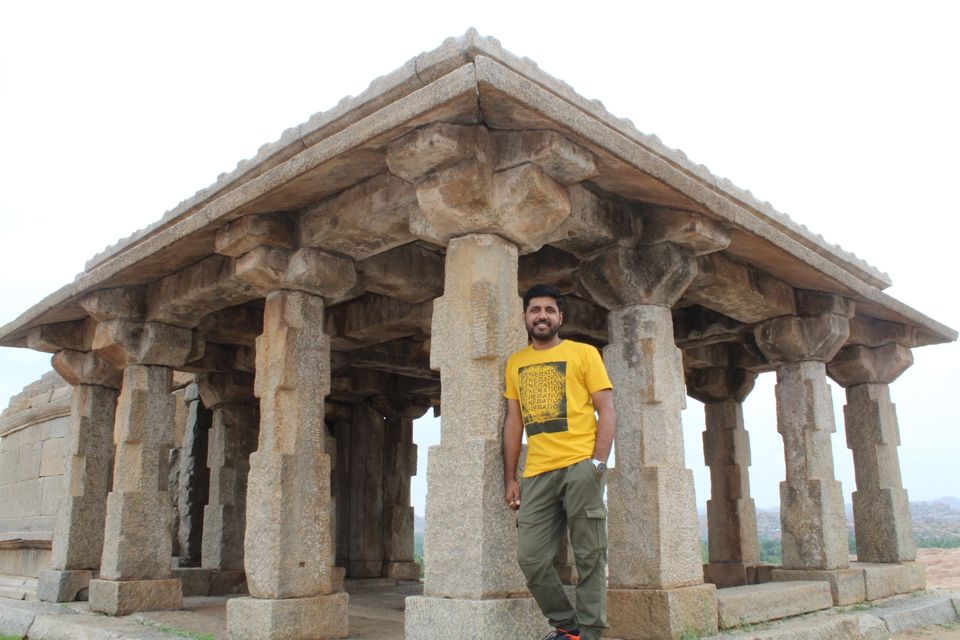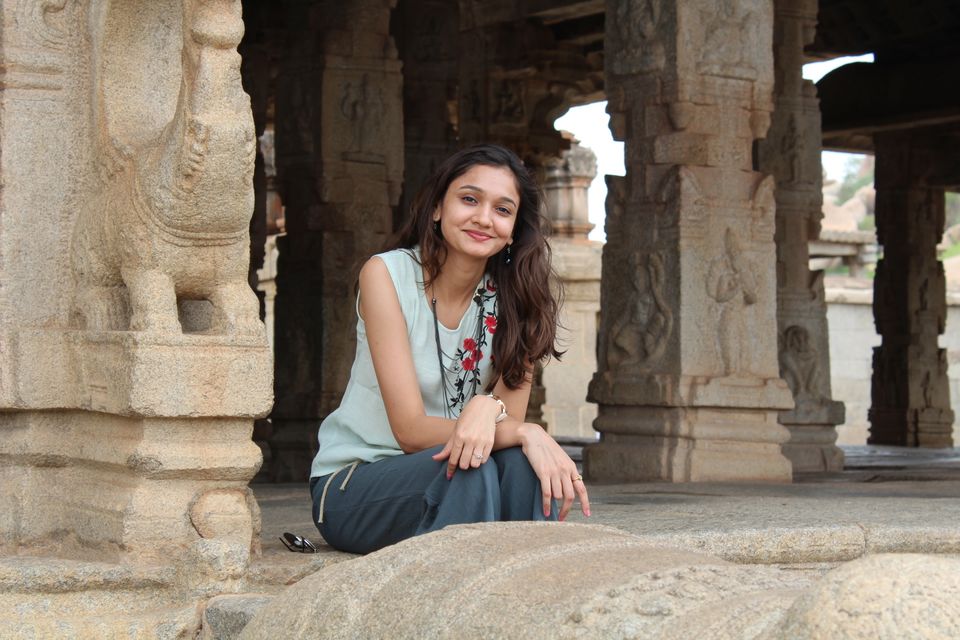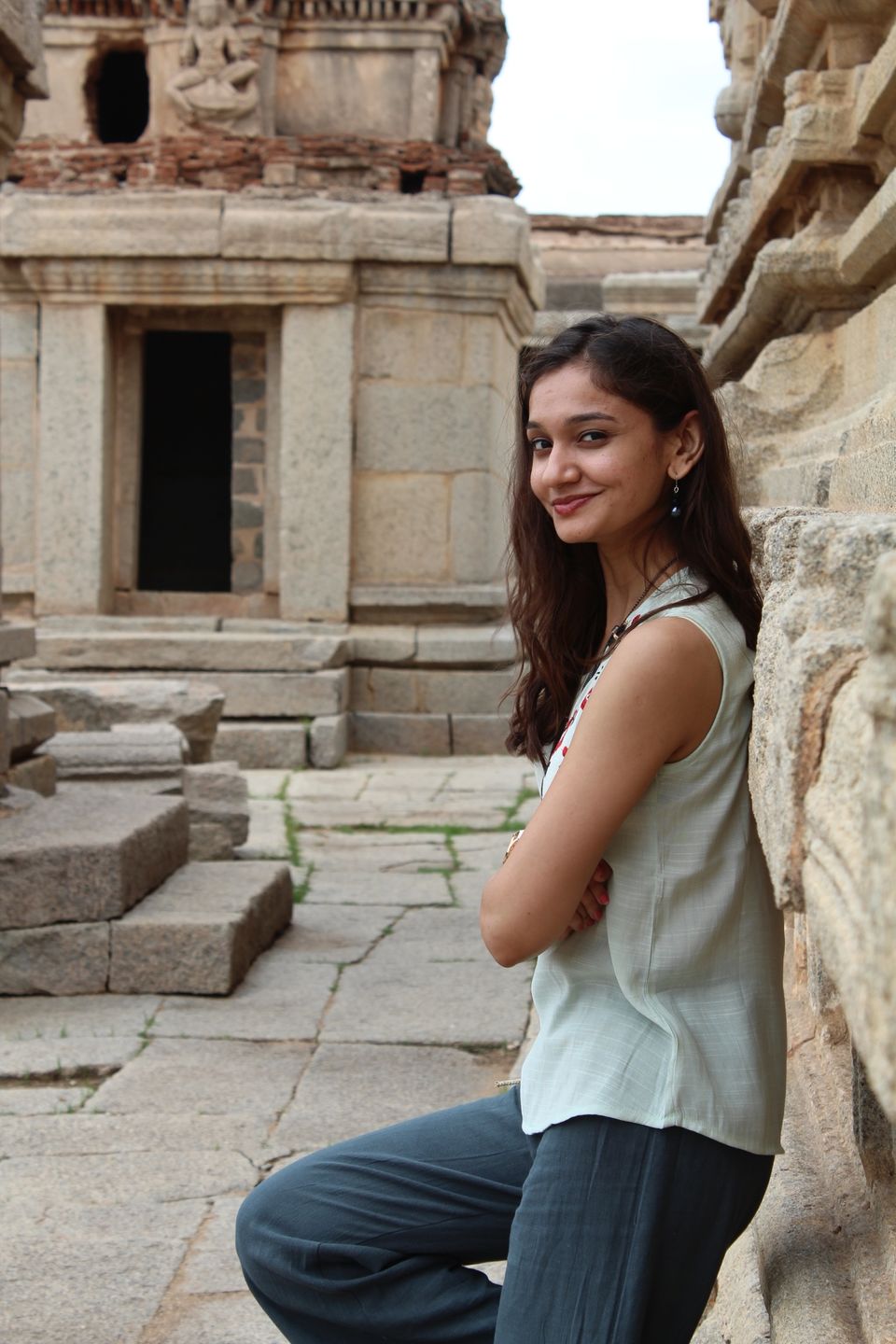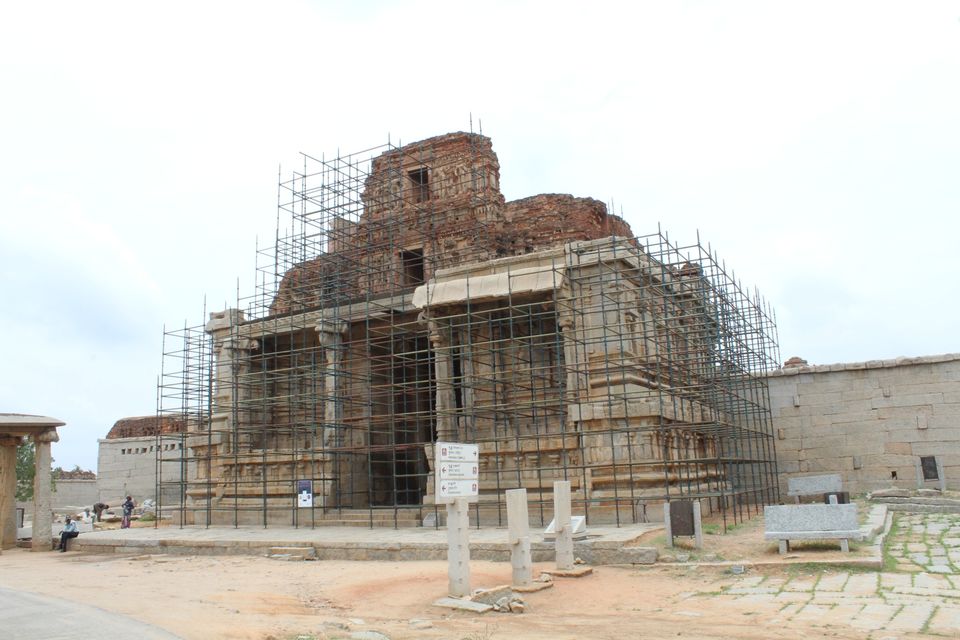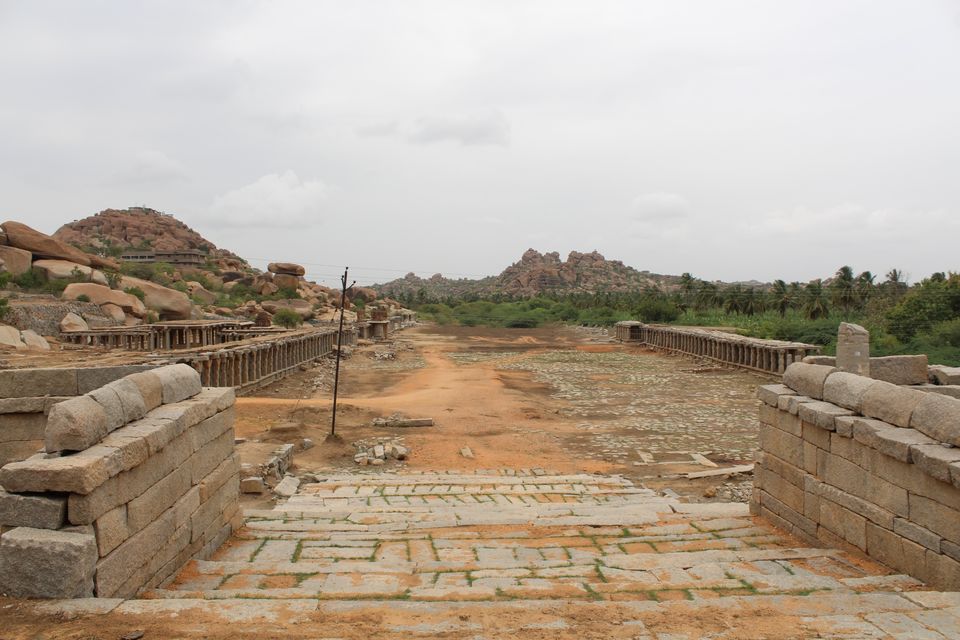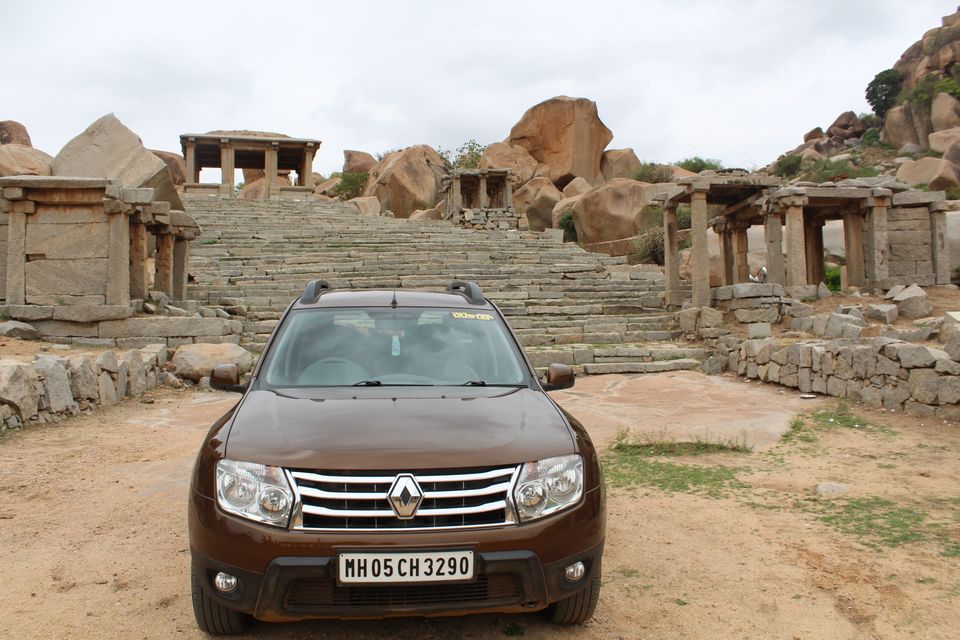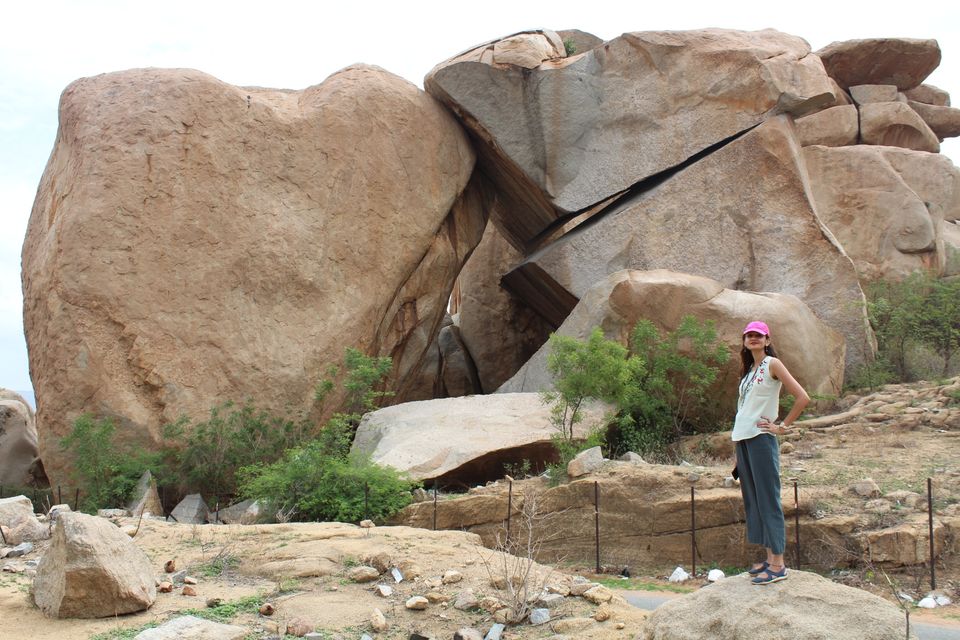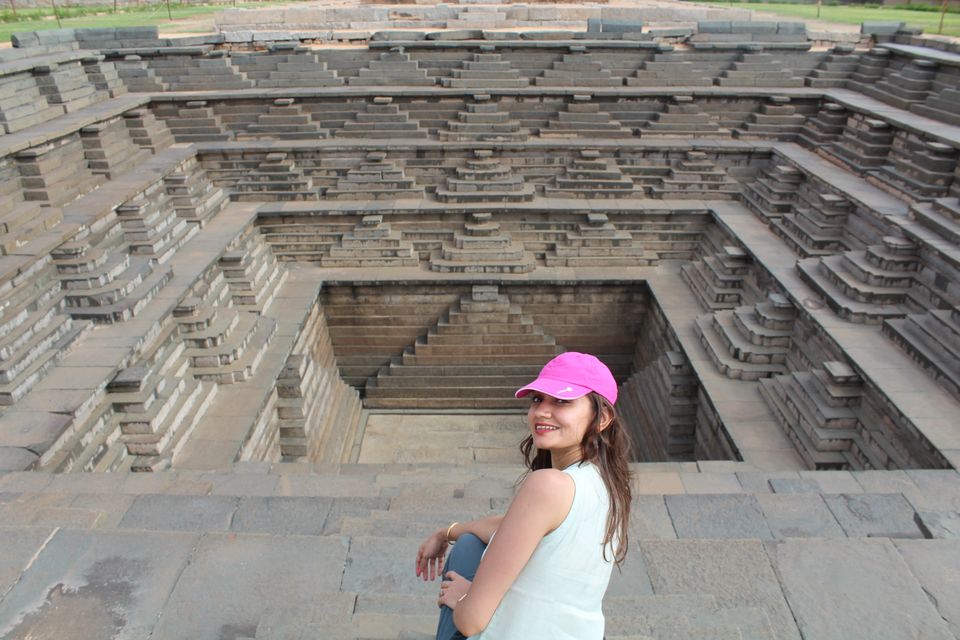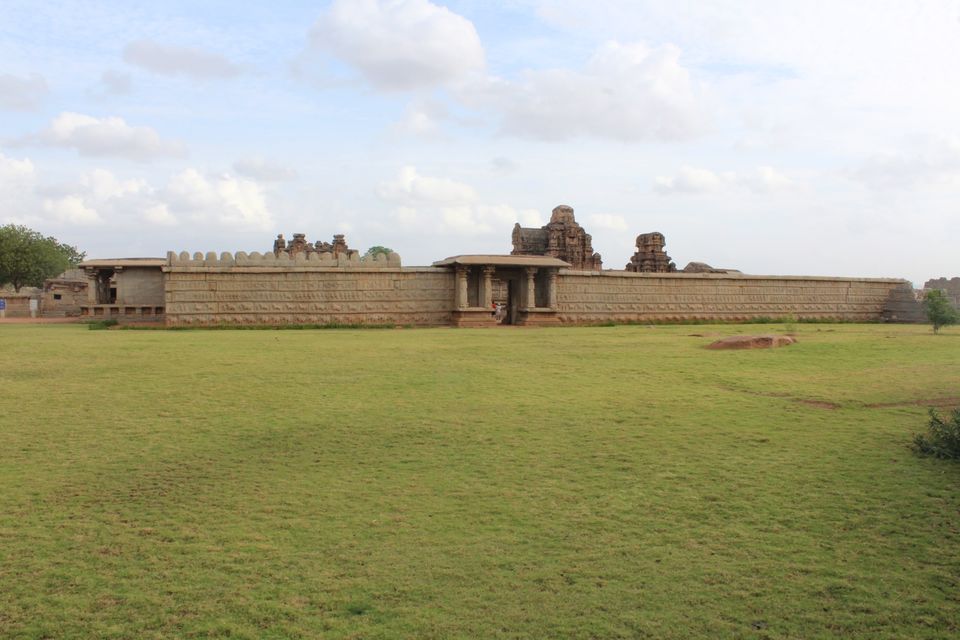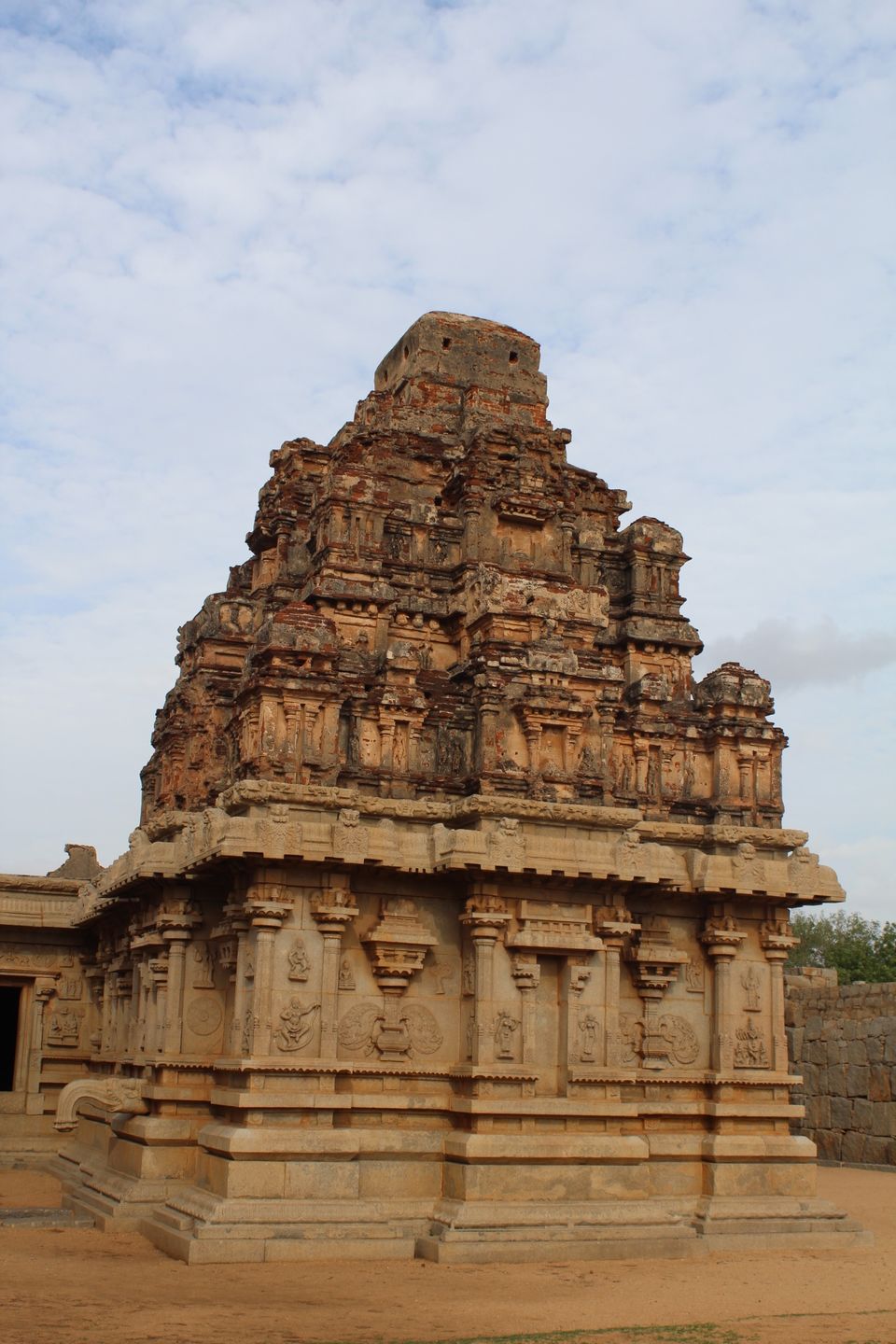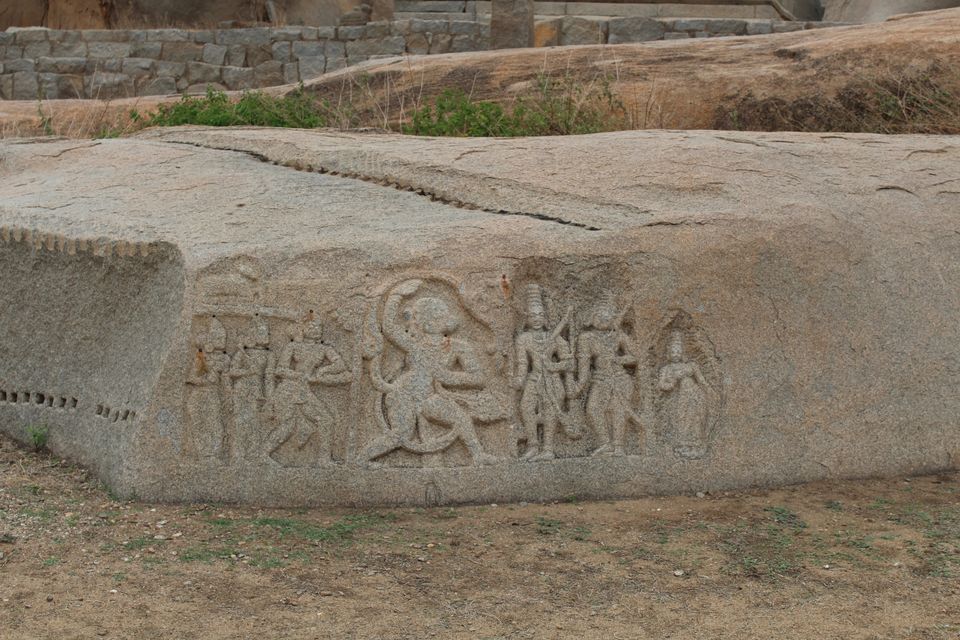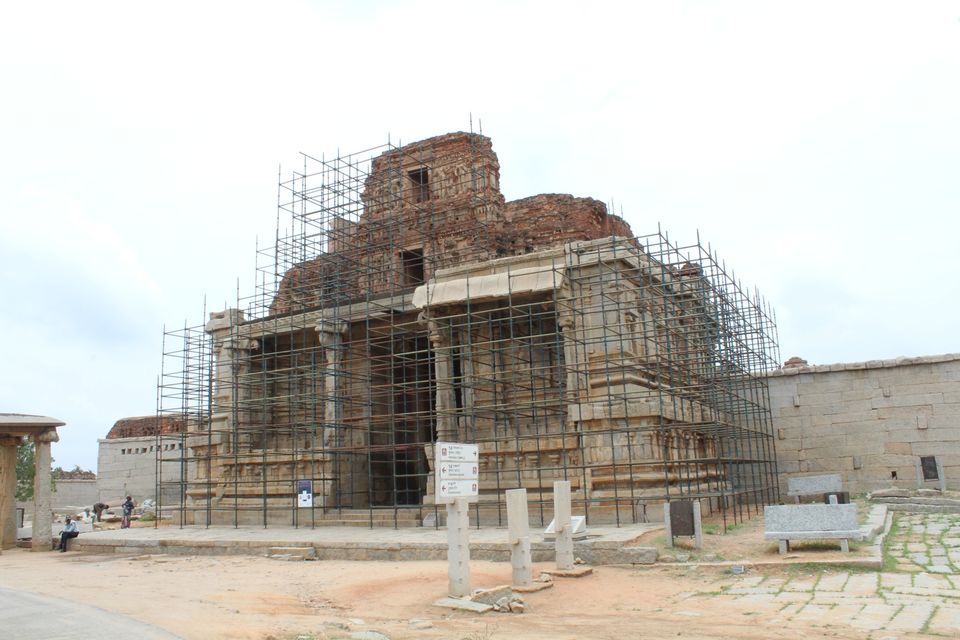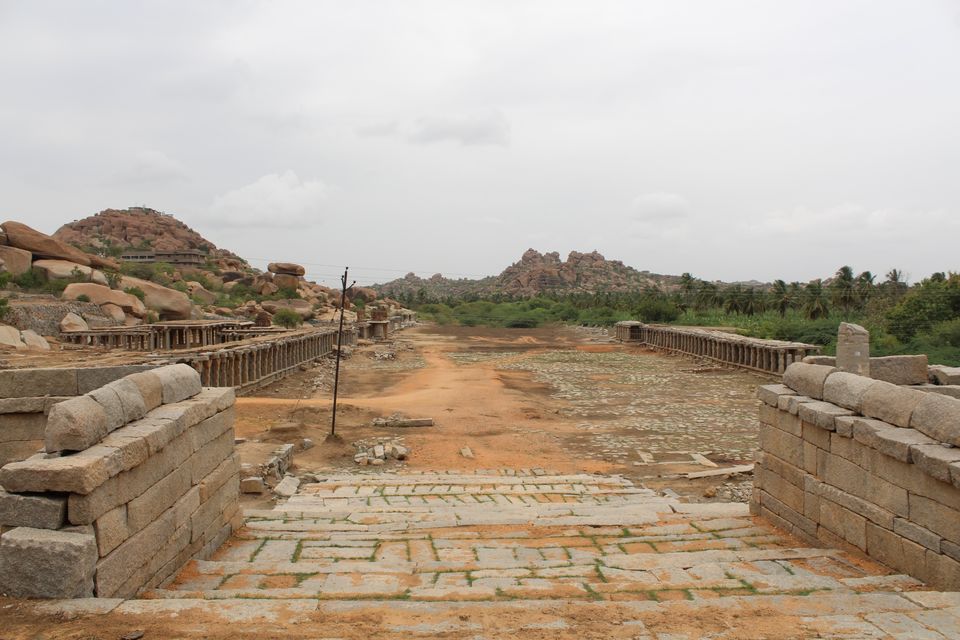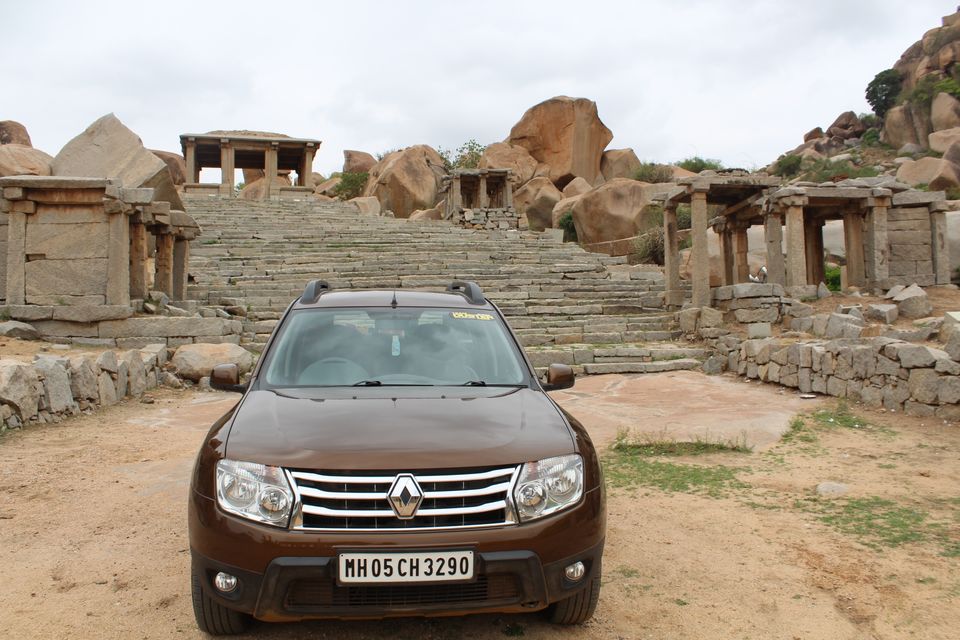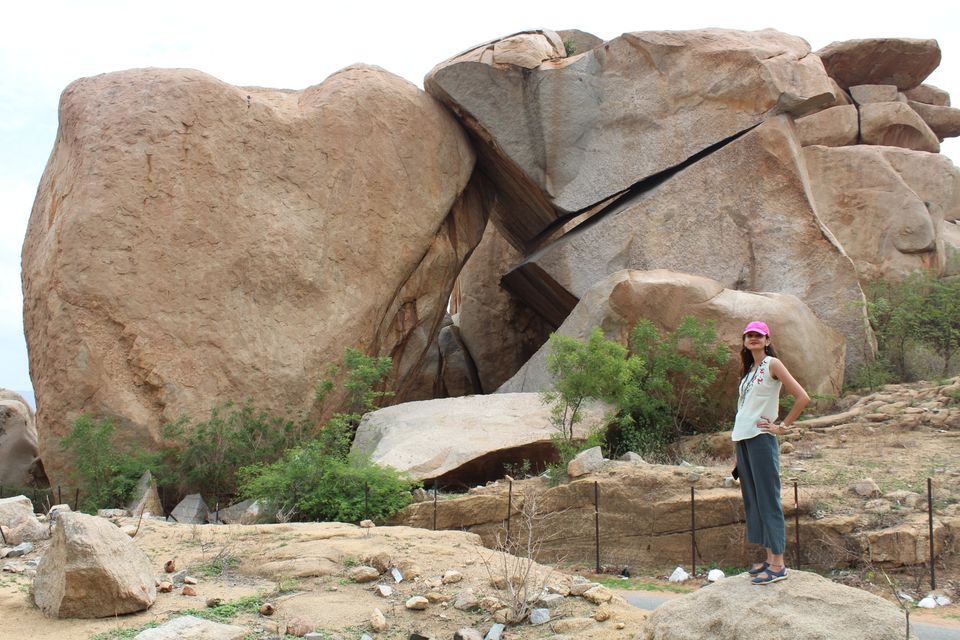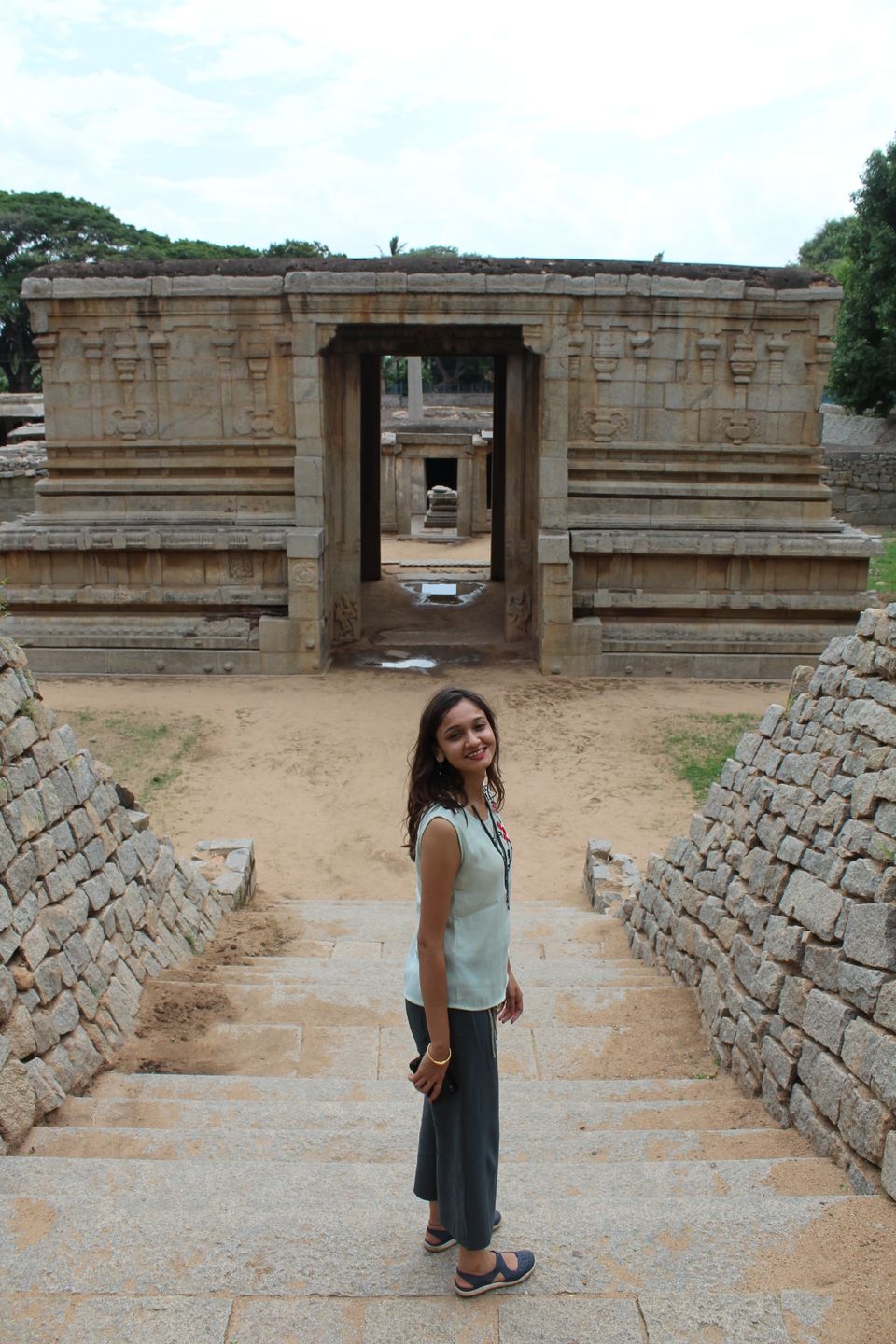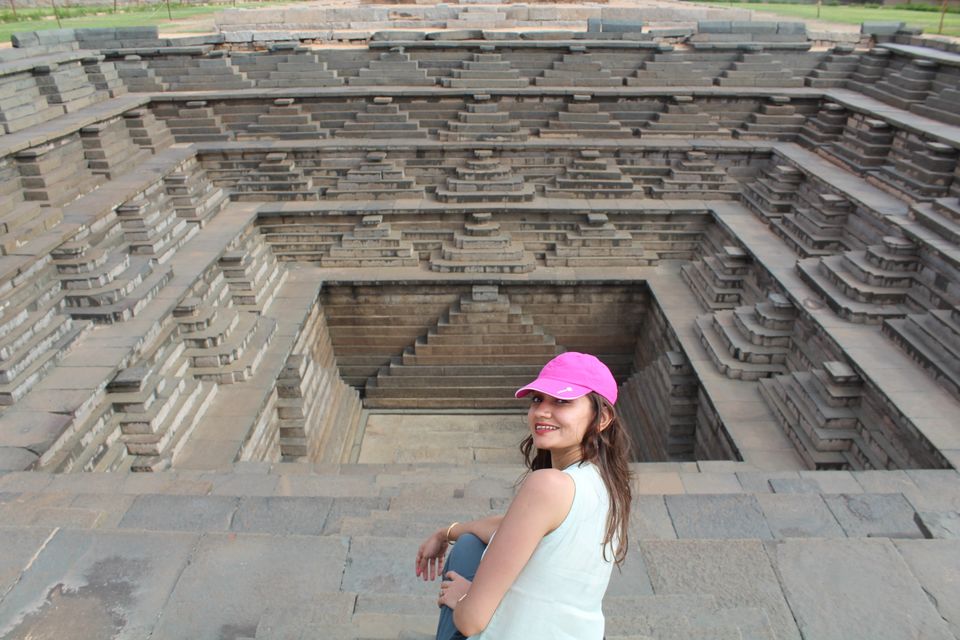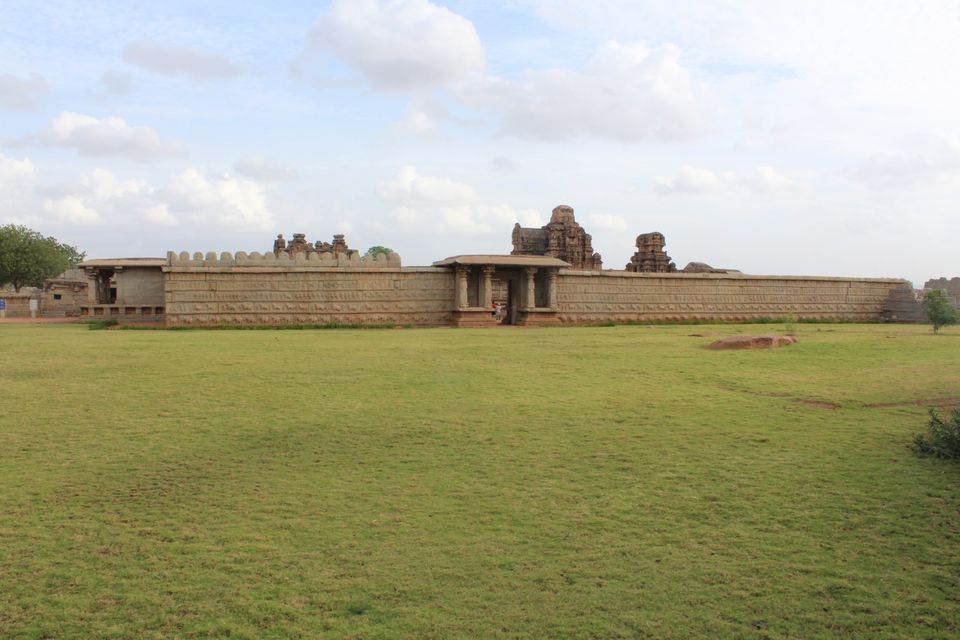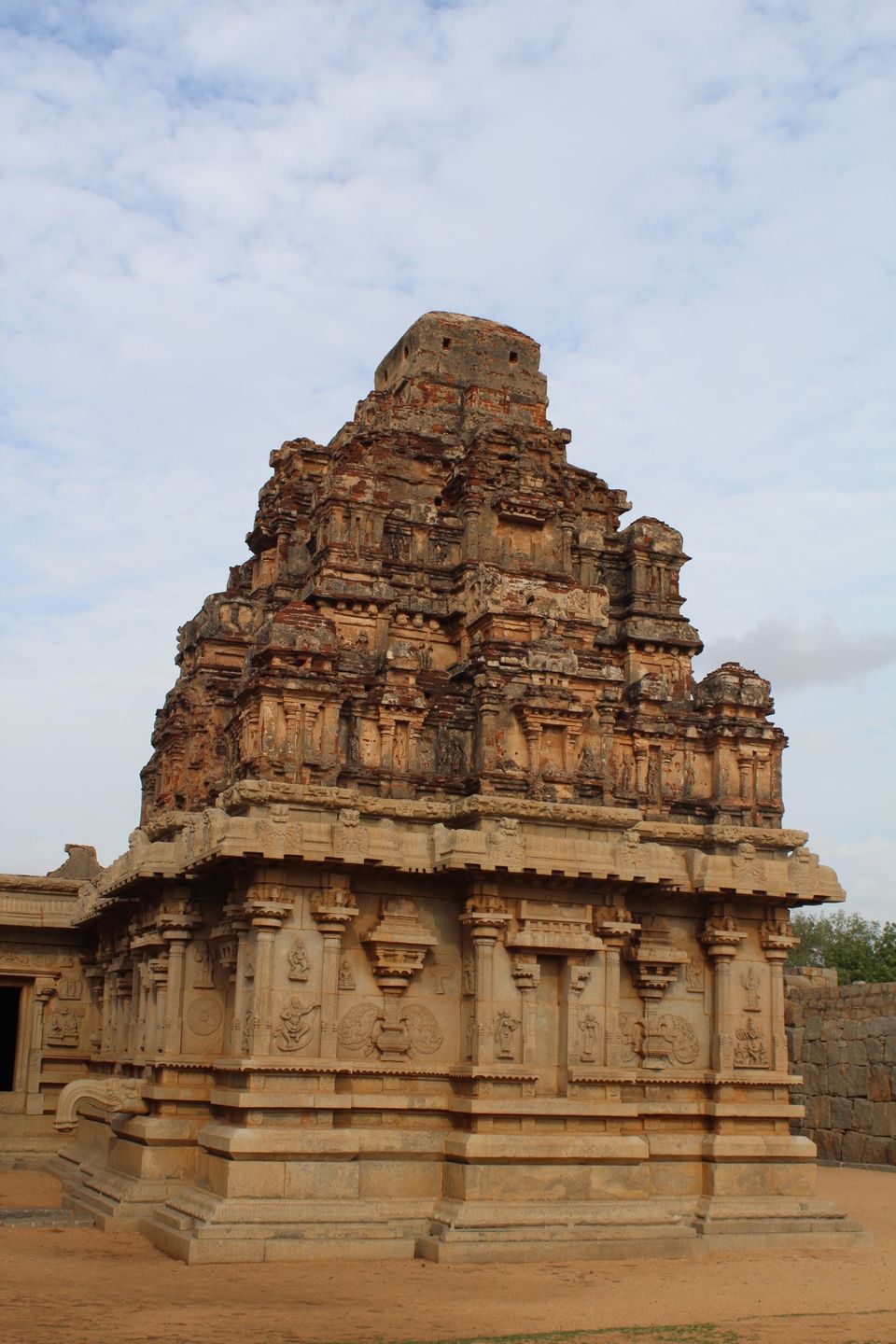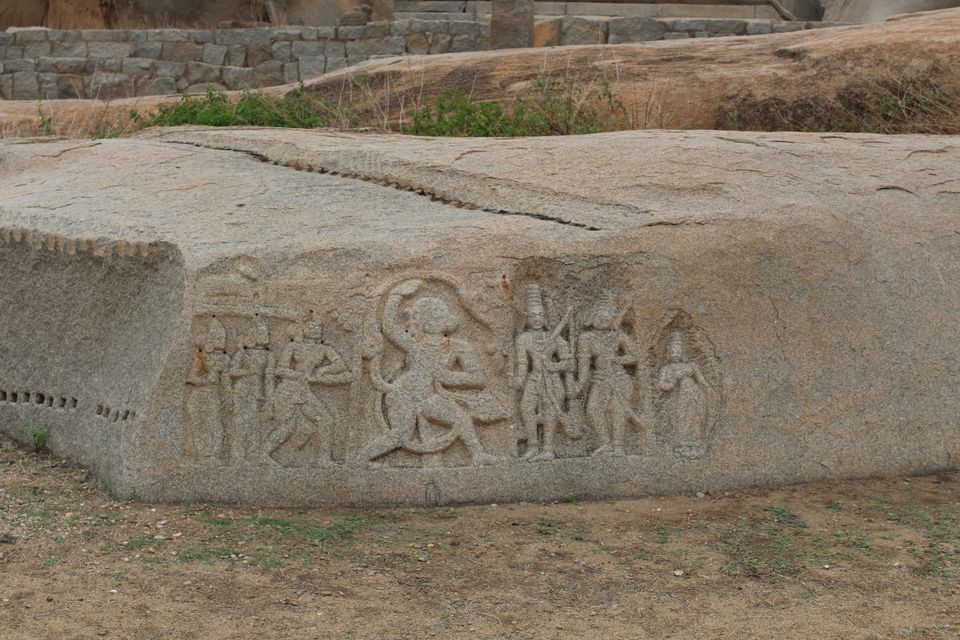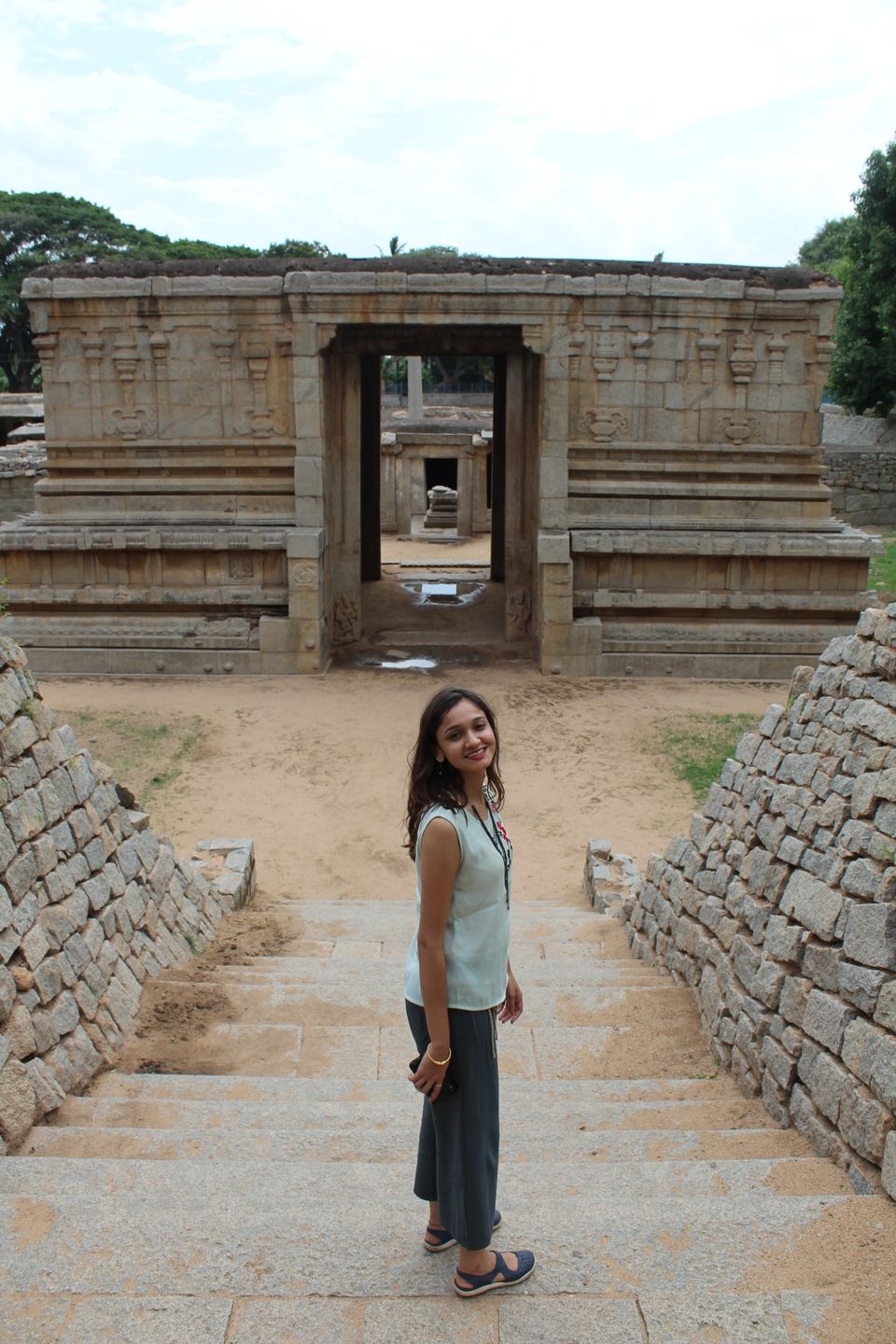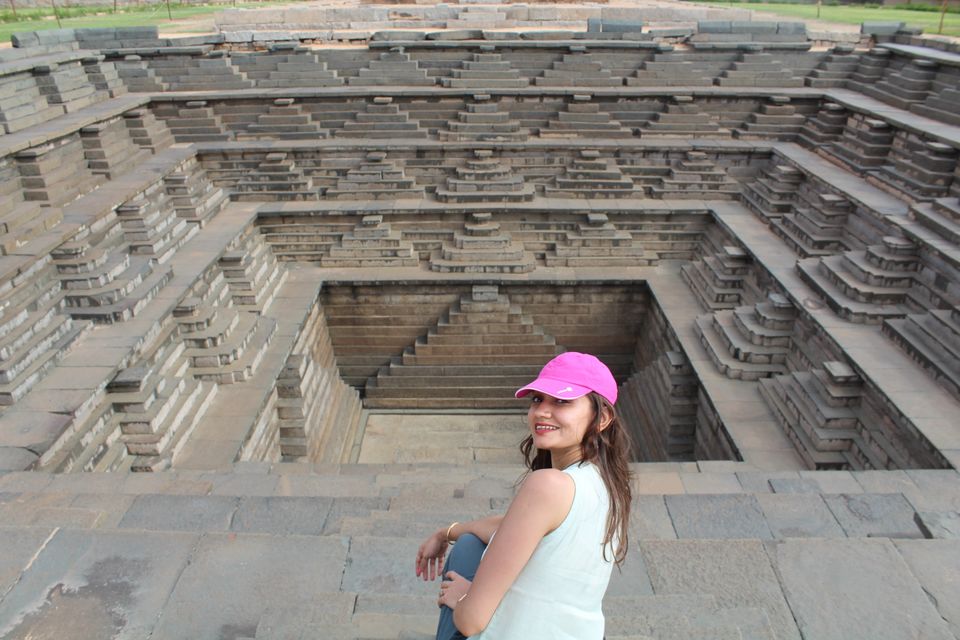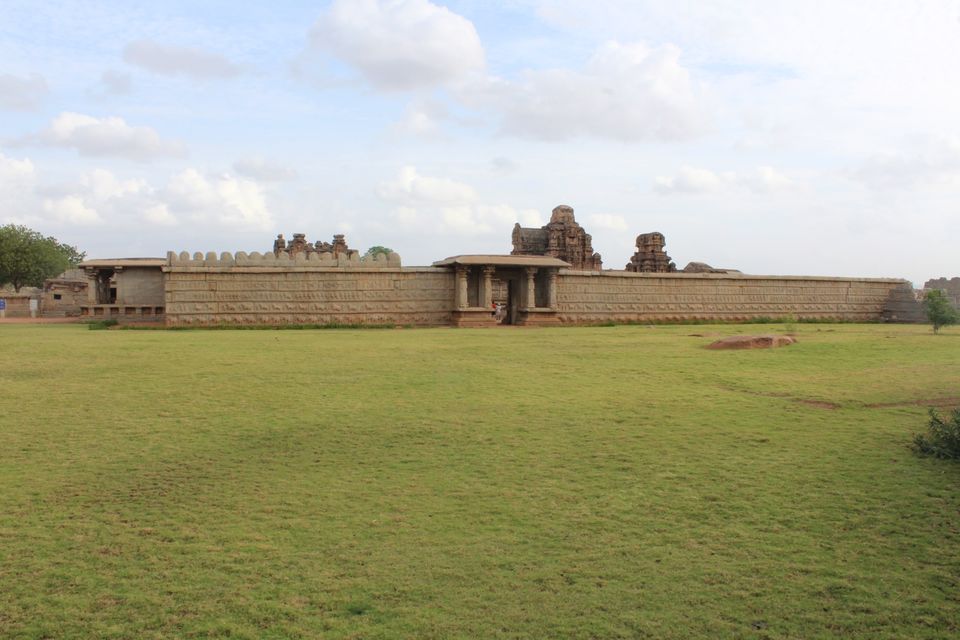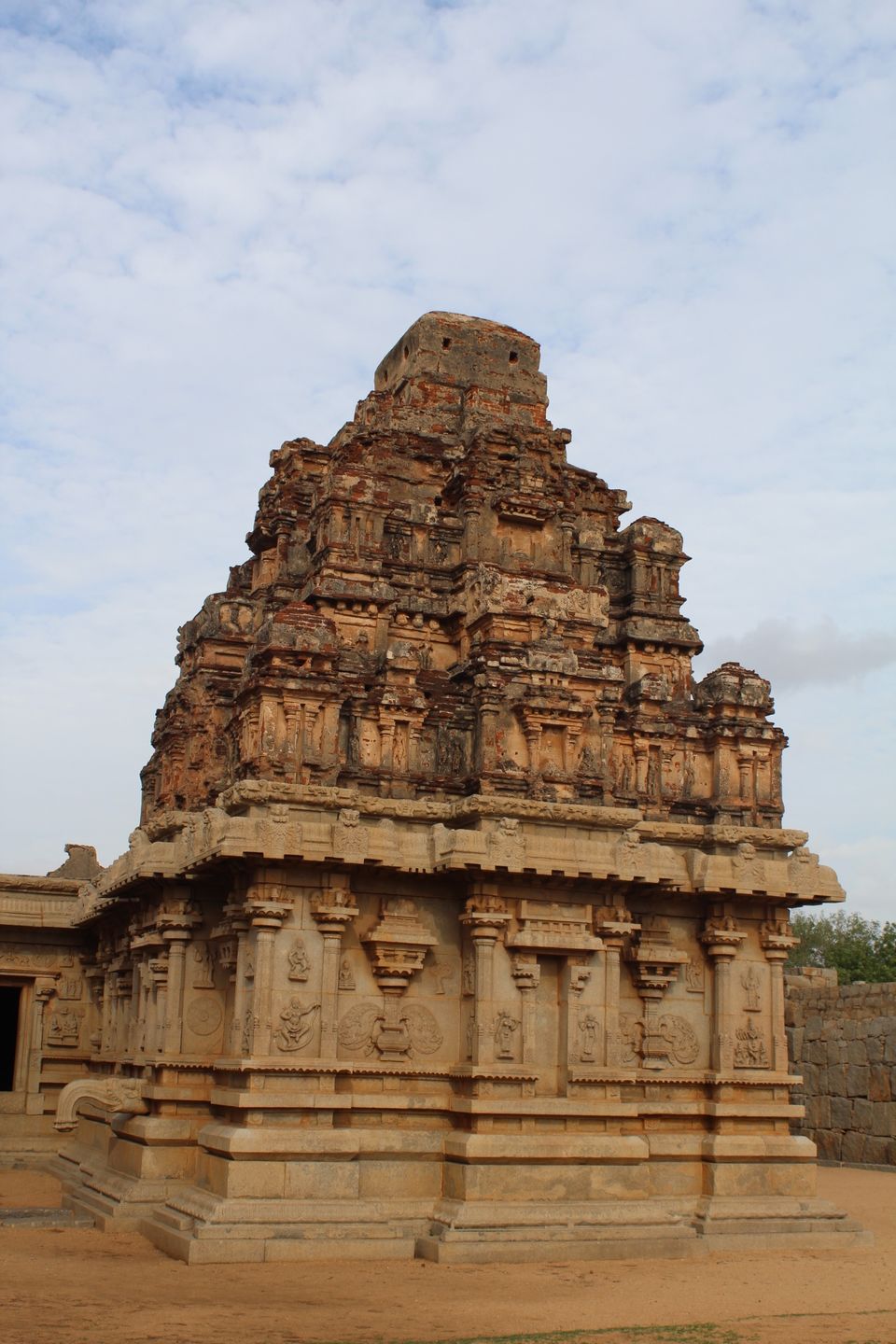 Day 3
We planned for Vitthal Temple (famous one at Hampi), Lotus mahal and Elephant stable (same premises), Queens bath, Saraswati mandir, Kings Balance, Achutraya Temple, Coracle ride in Tungabhadra river and last Matanga Hill (for sunset).
Tip- there is enter fee of Rs. 40 (Lotus mahal, elephant stable, Vitthal mandir). Try to cover these places on one day itself. 3 days for Hampi is enough... If you want to go on other side of river then you can add 2 or 1 more day.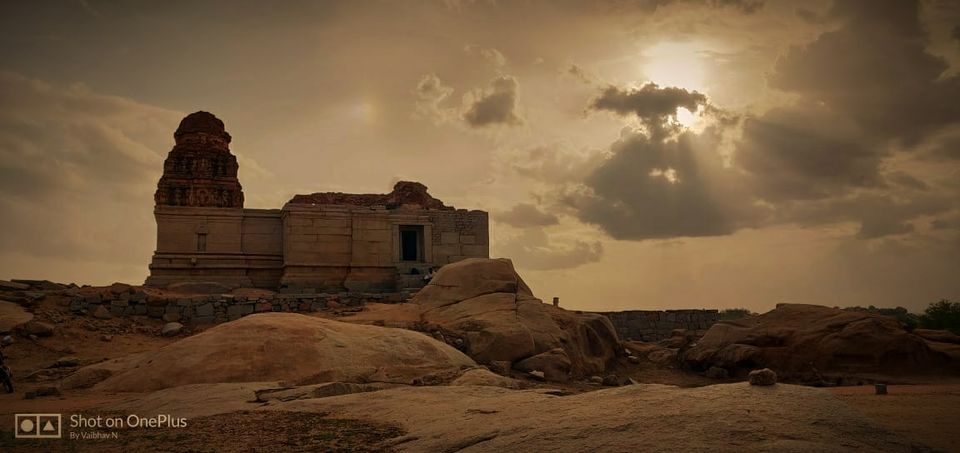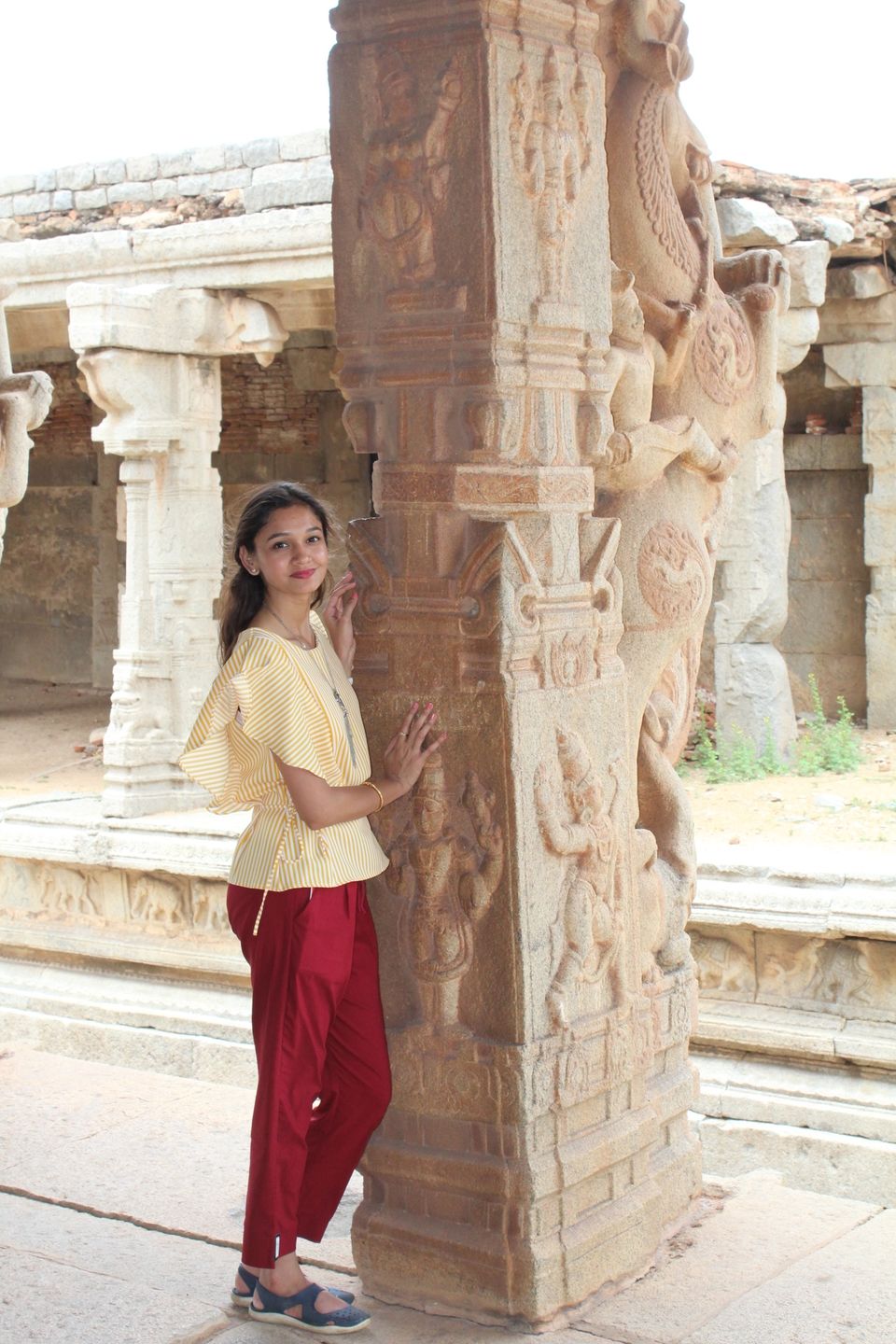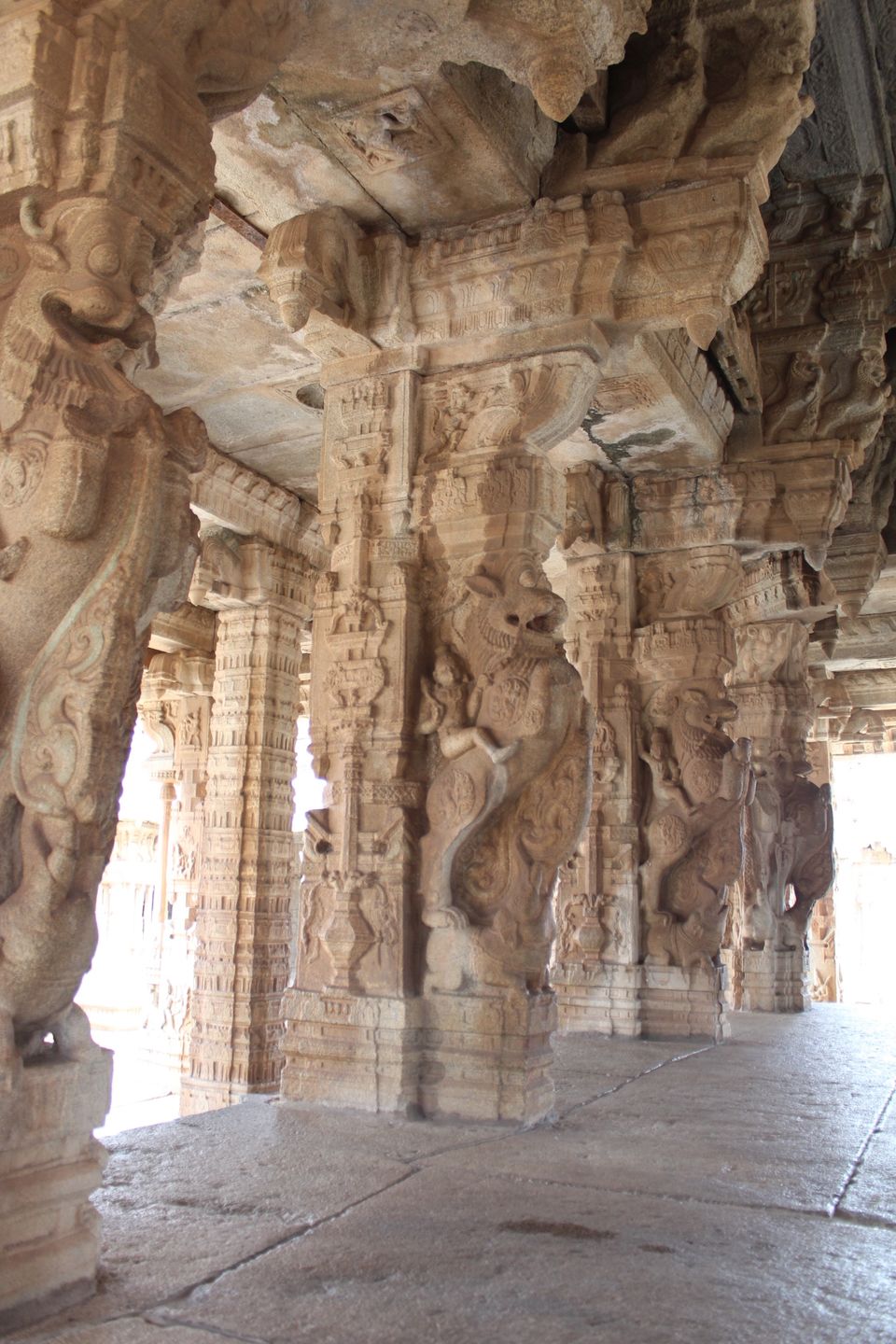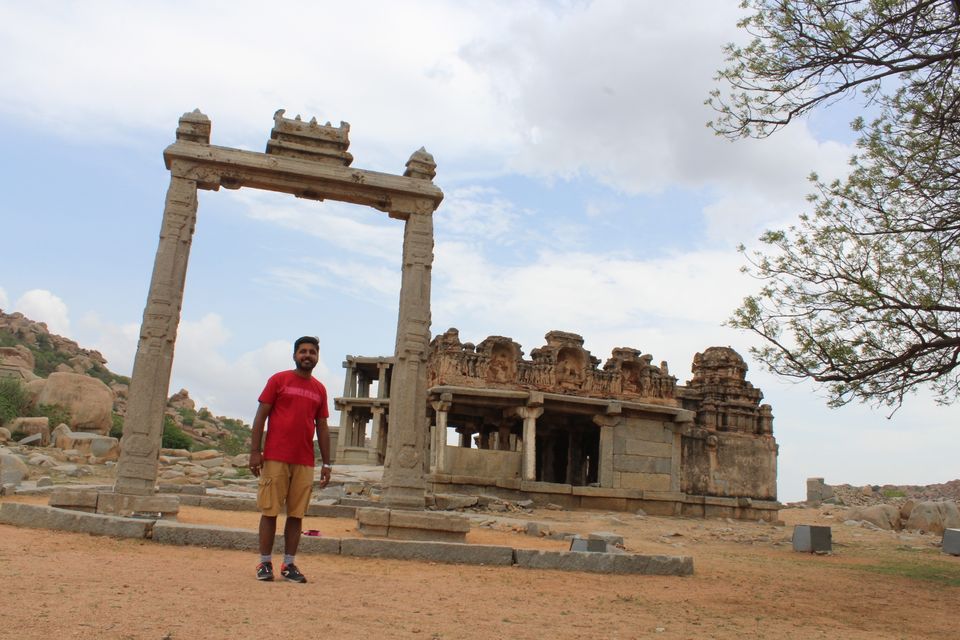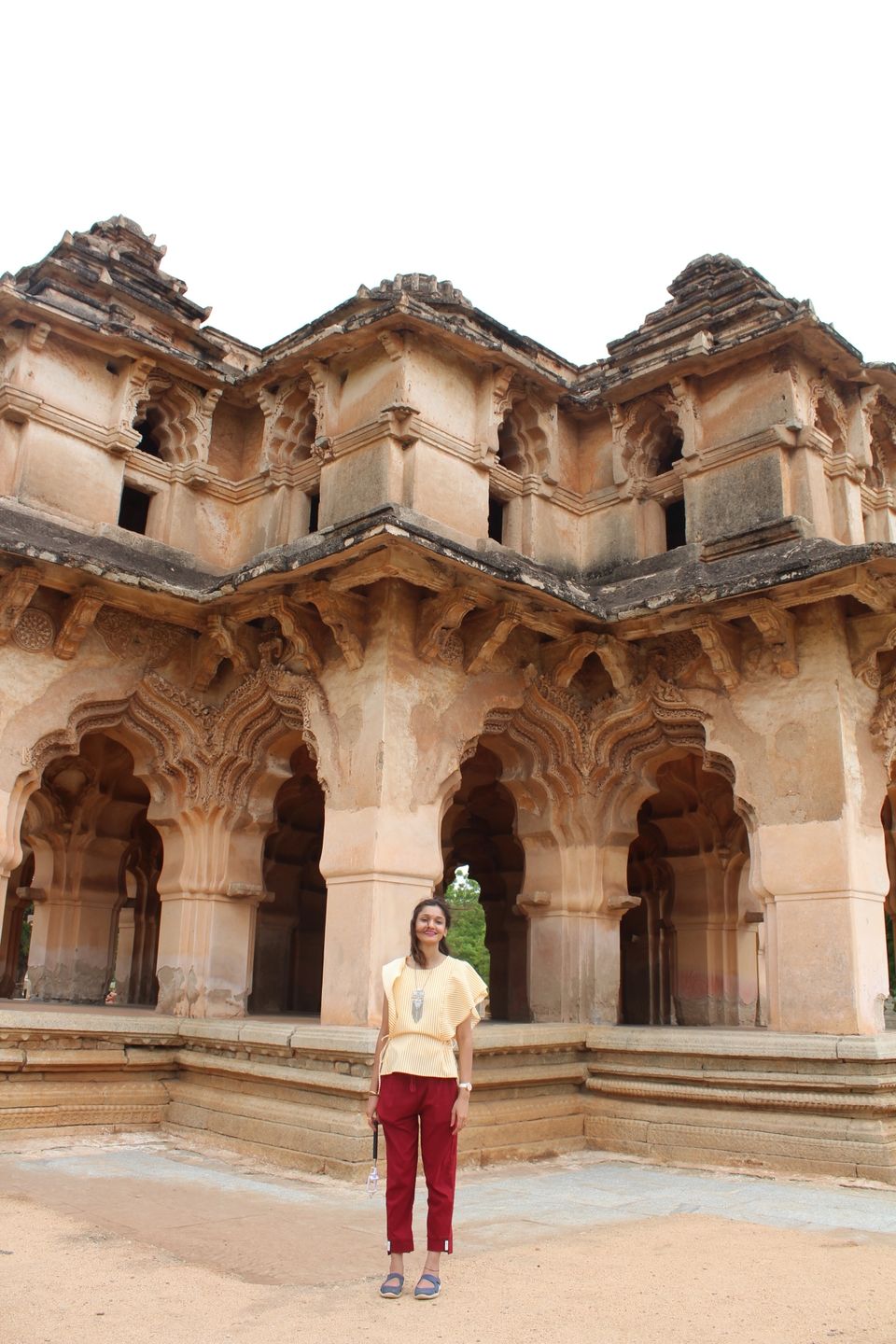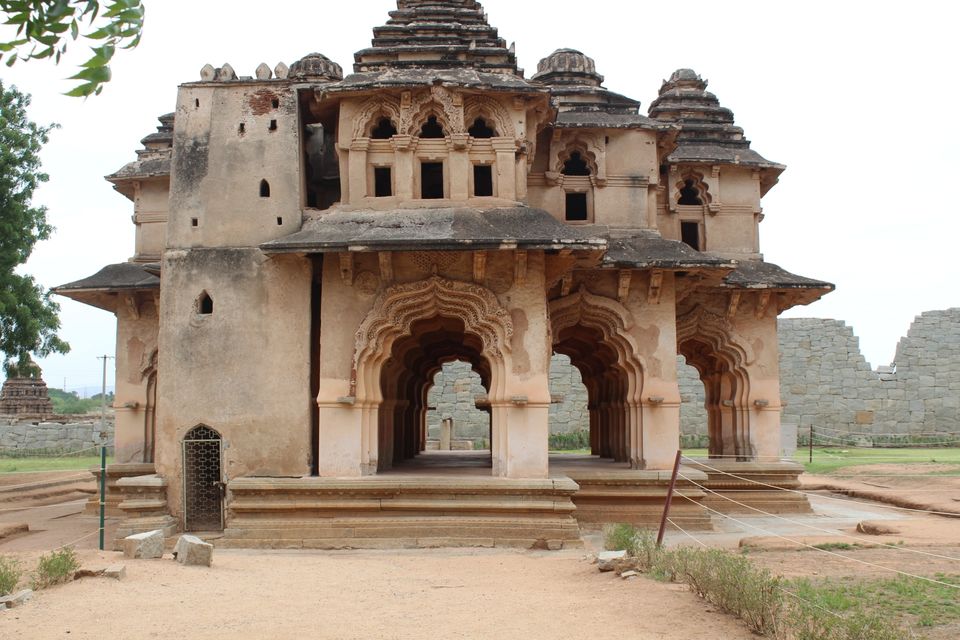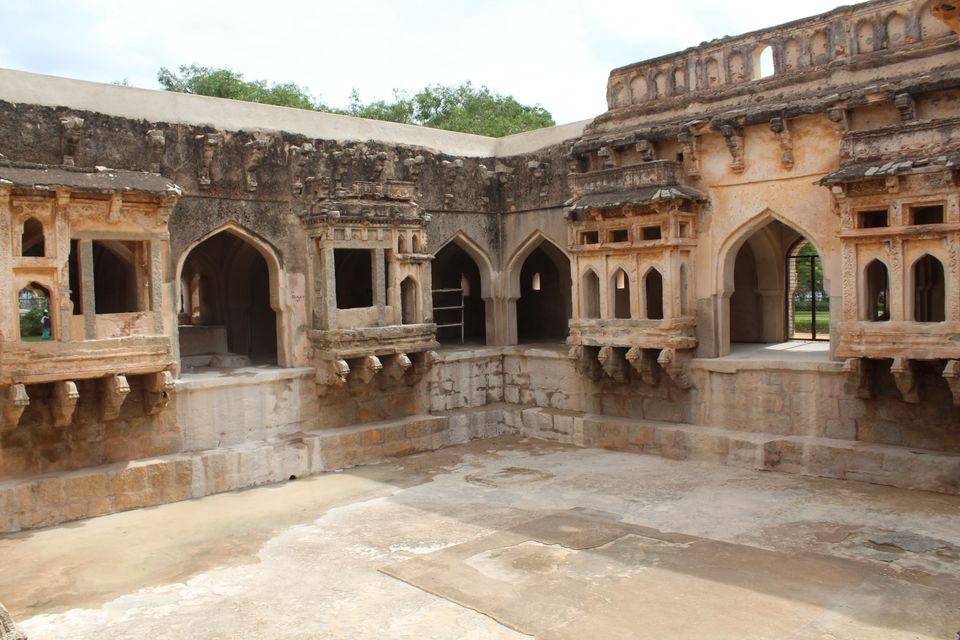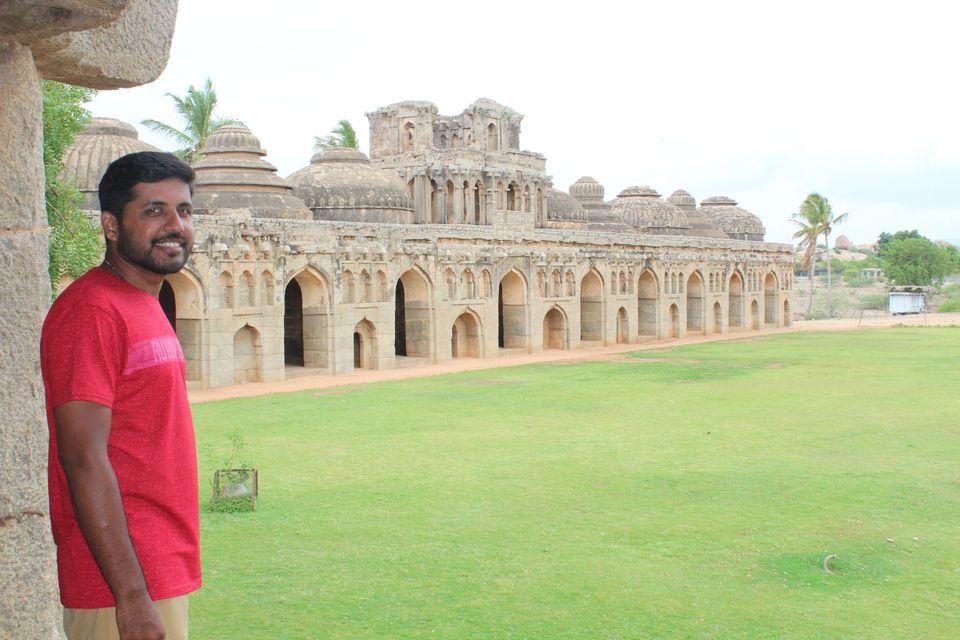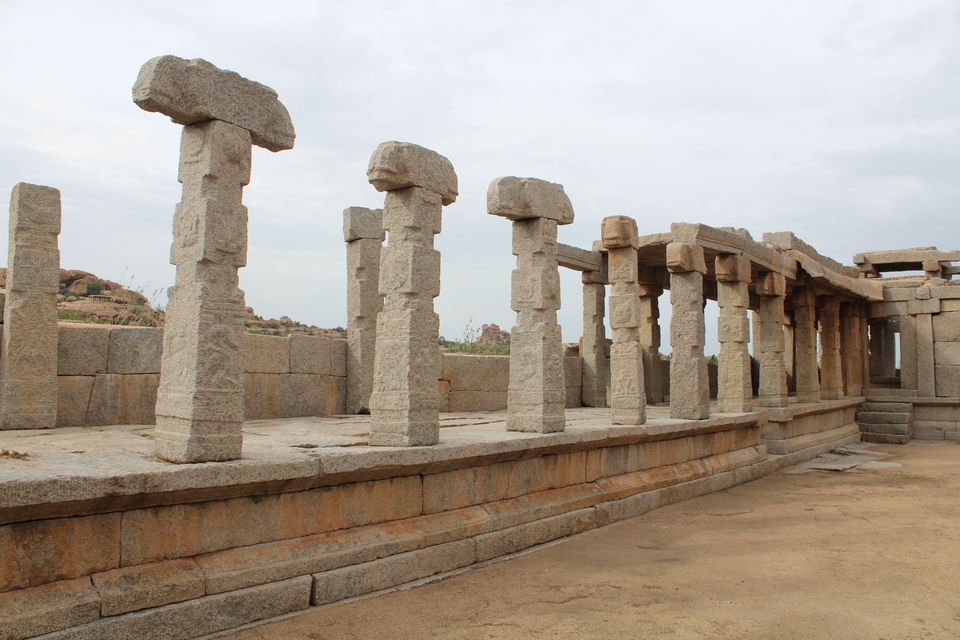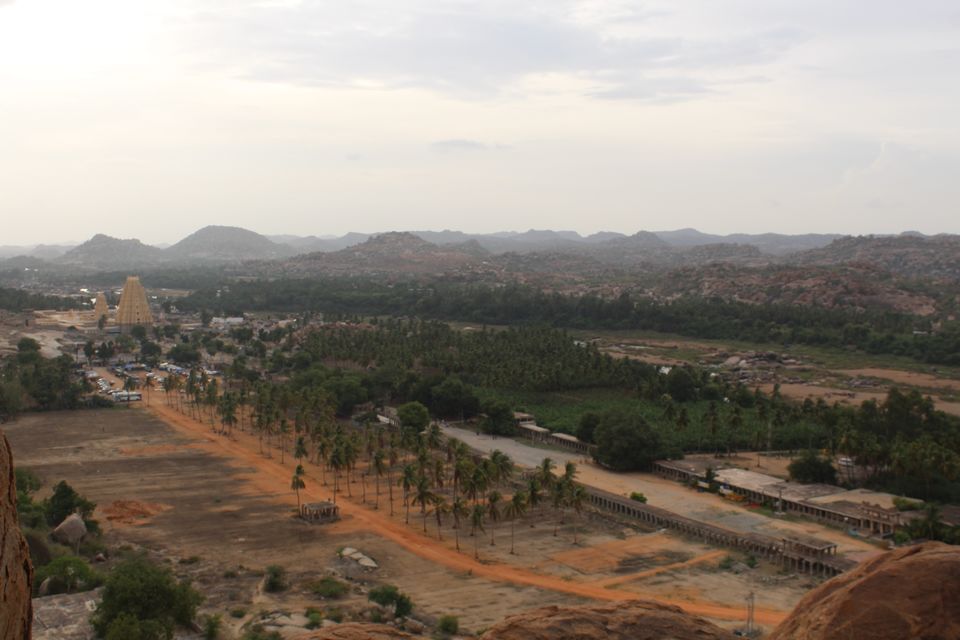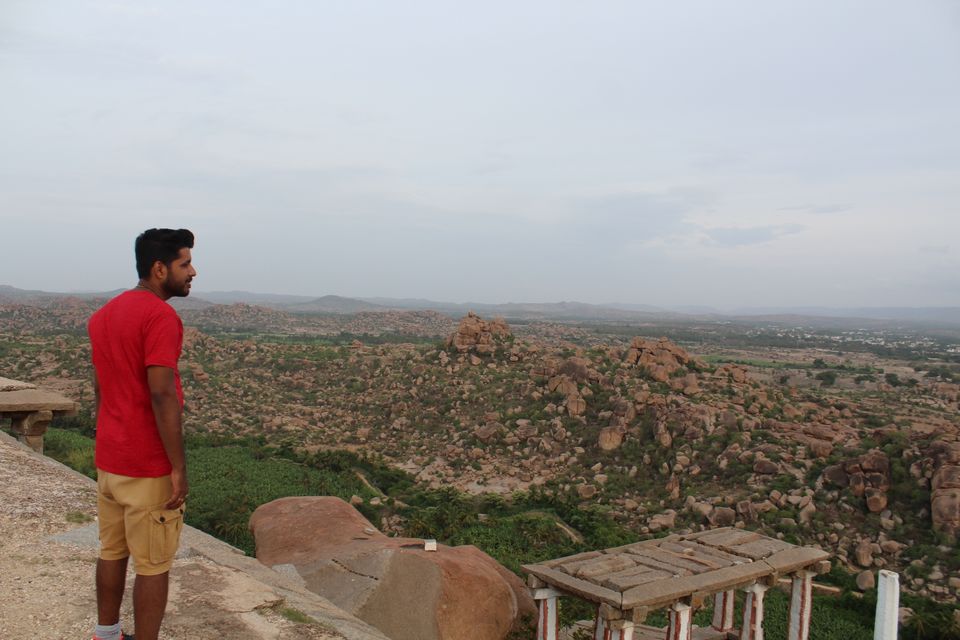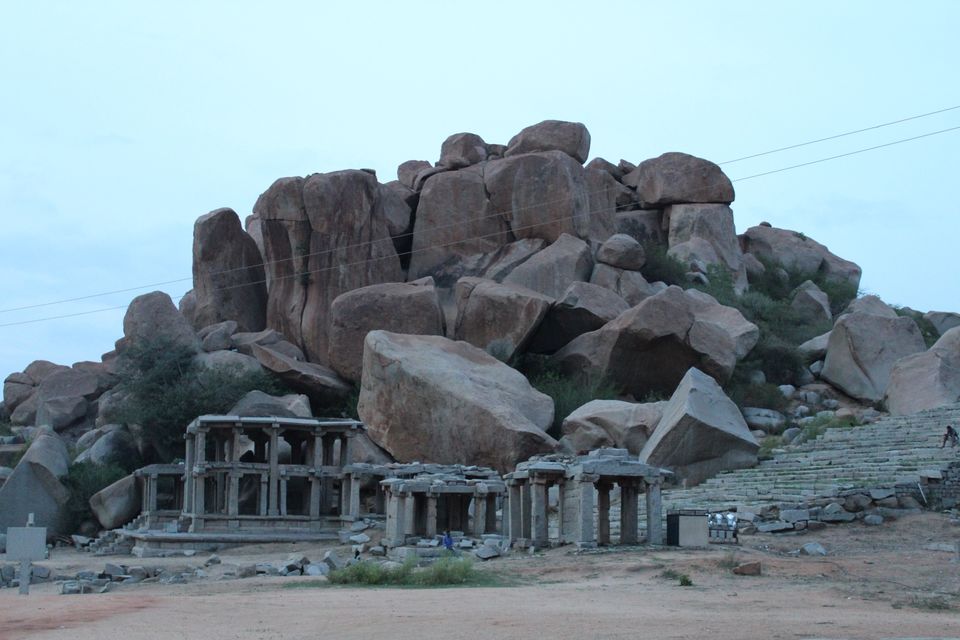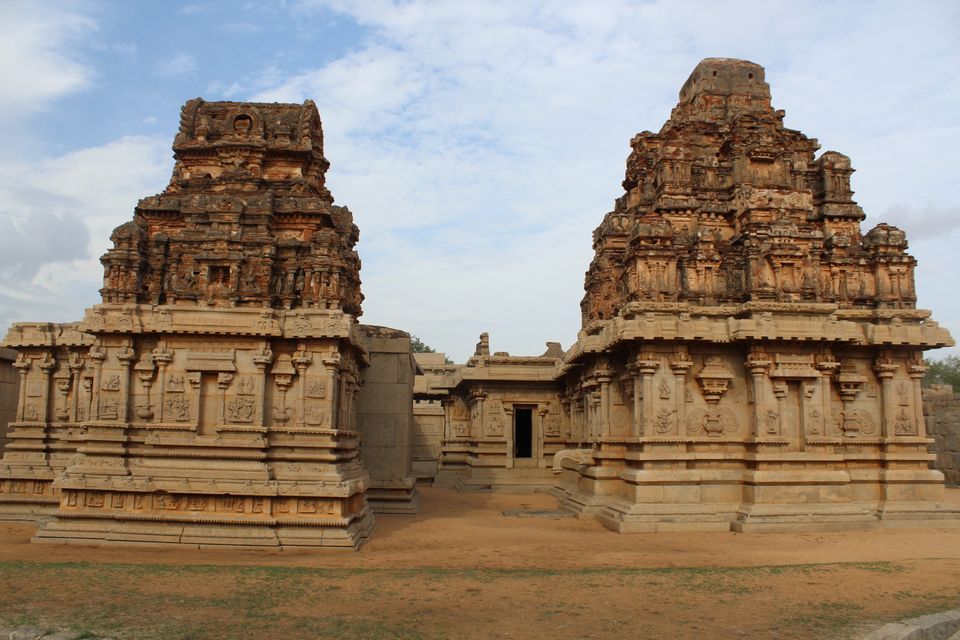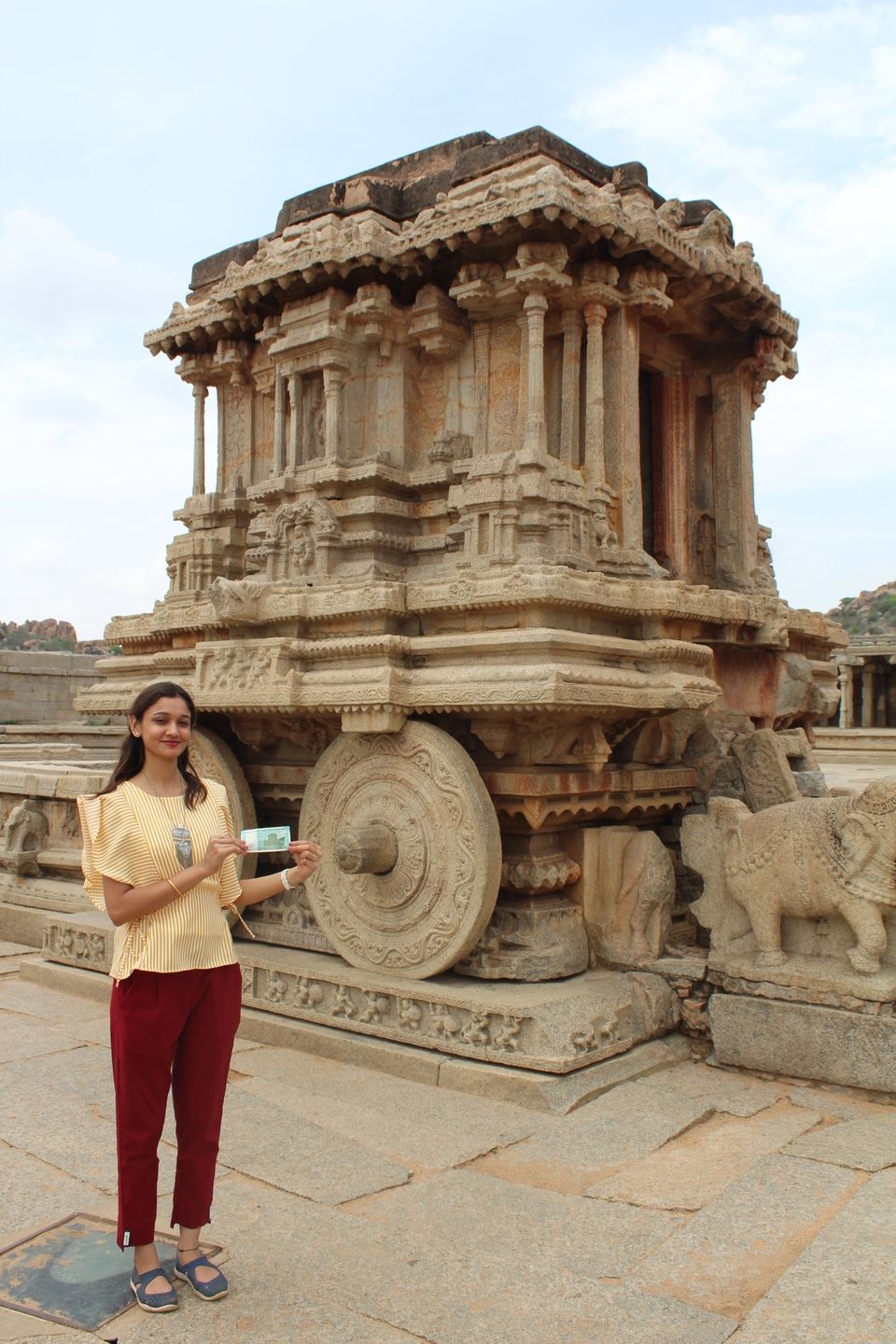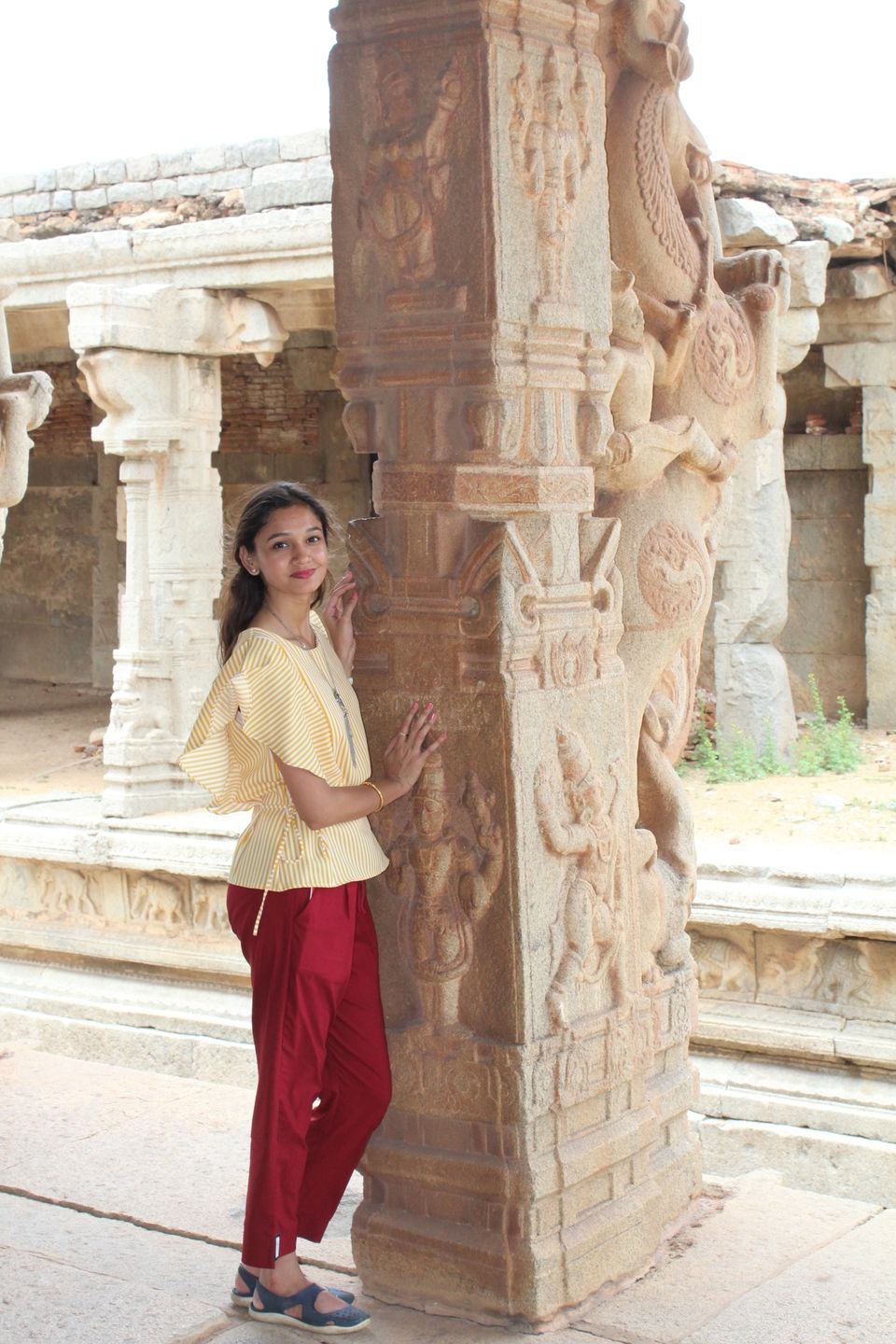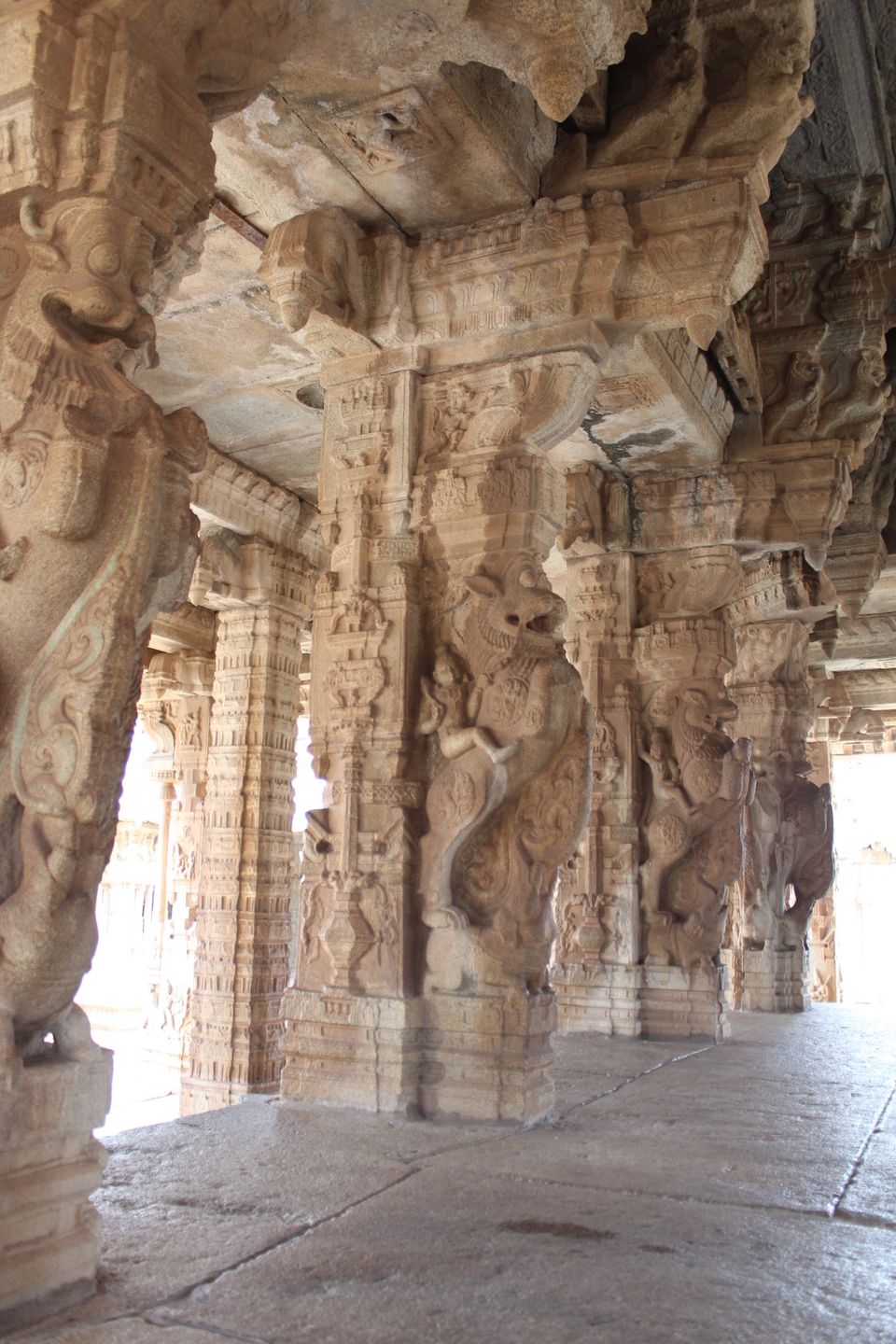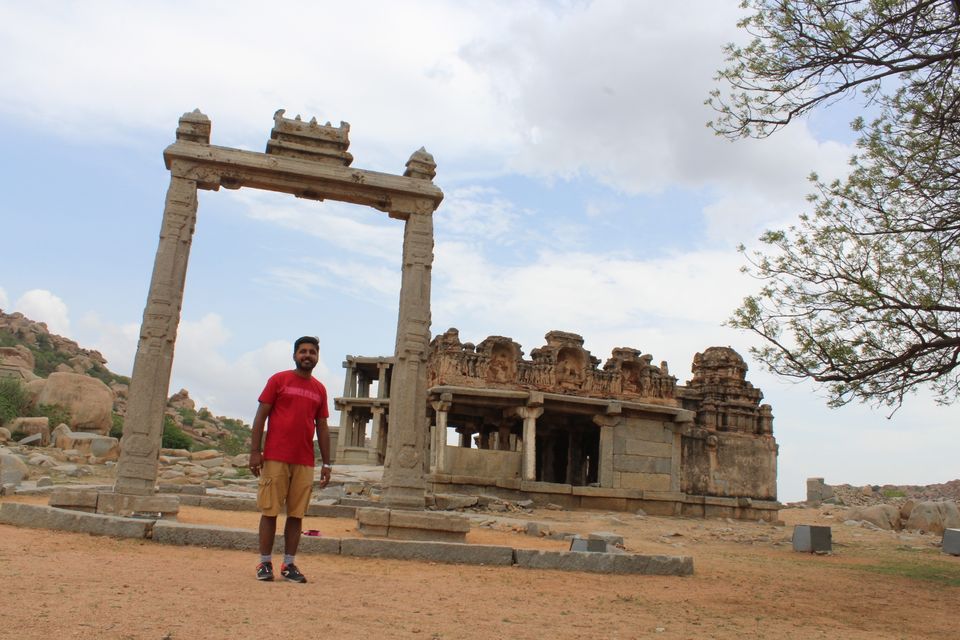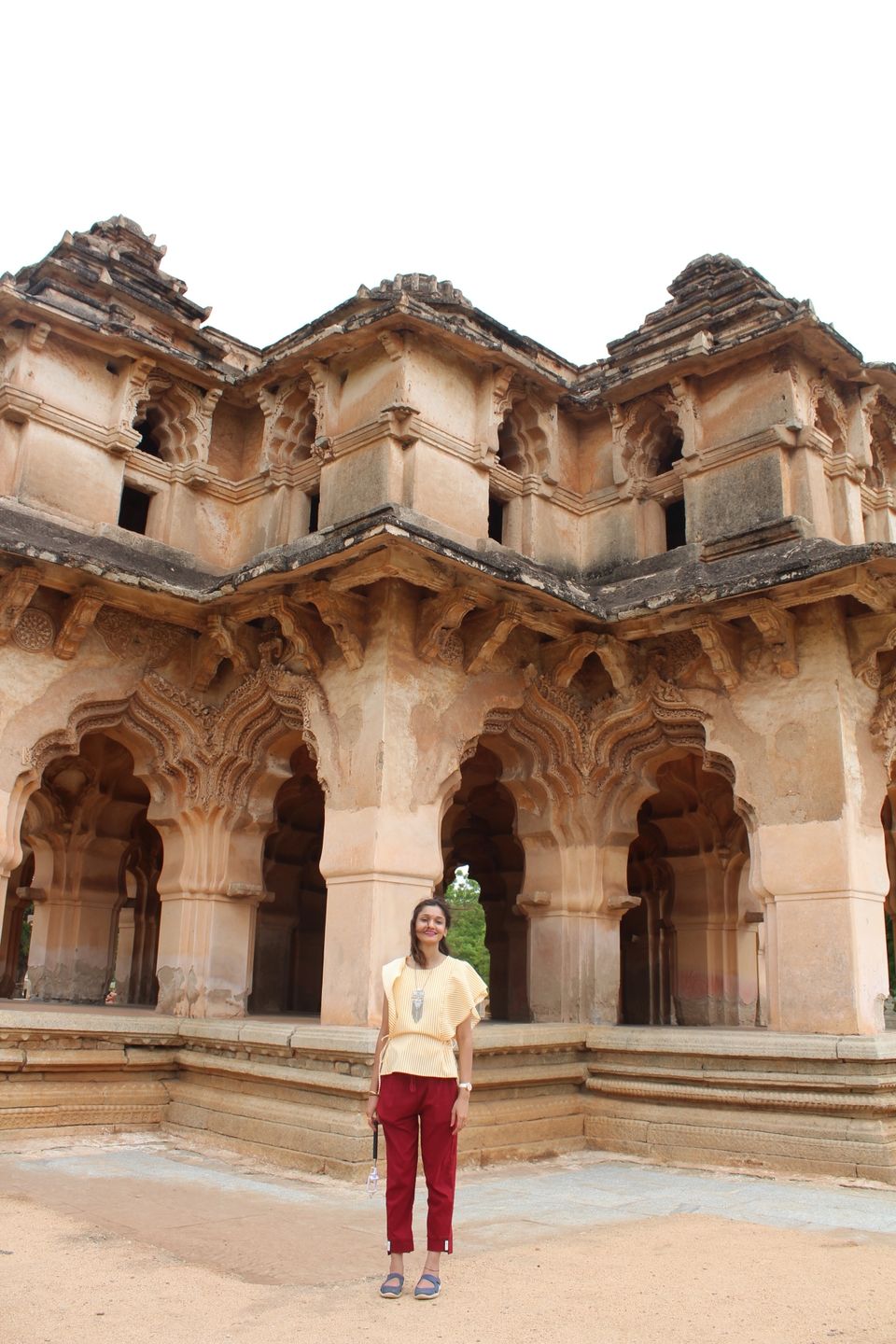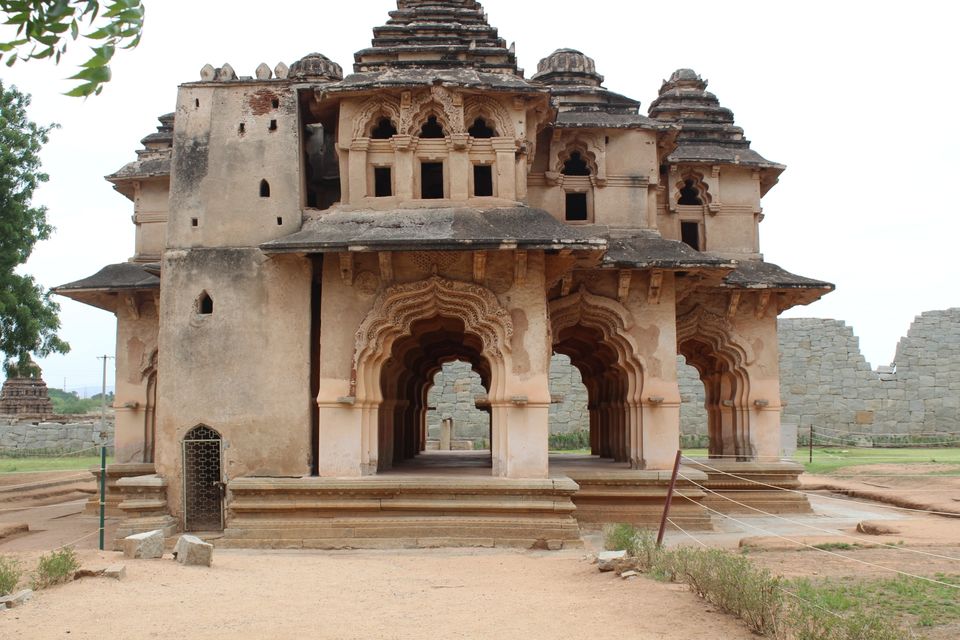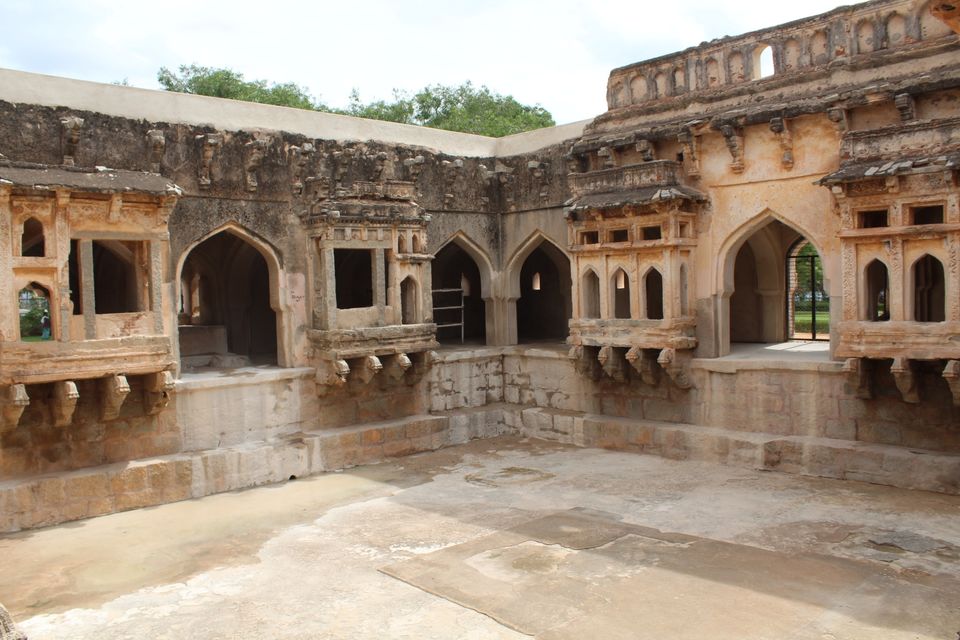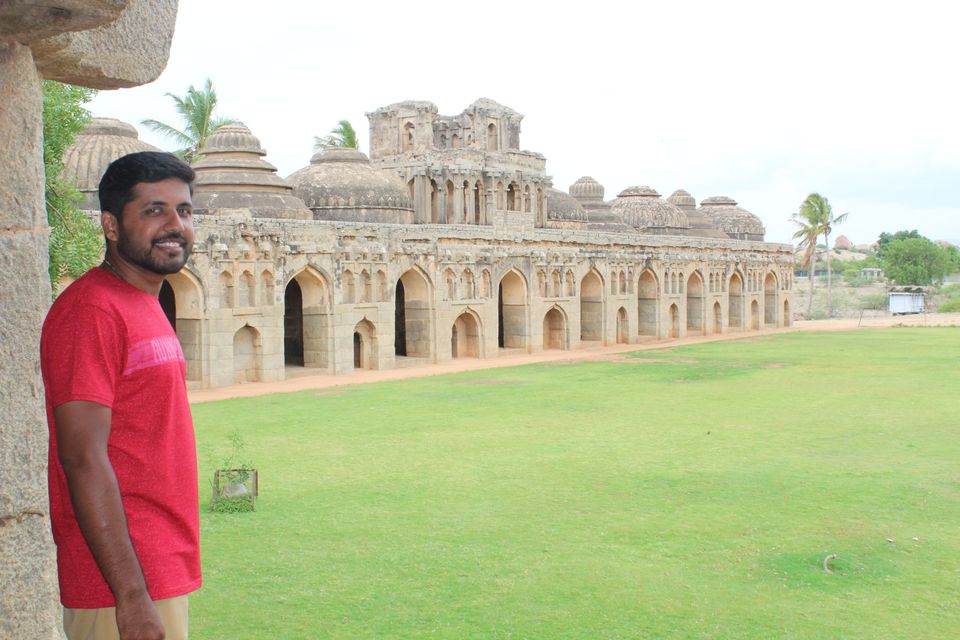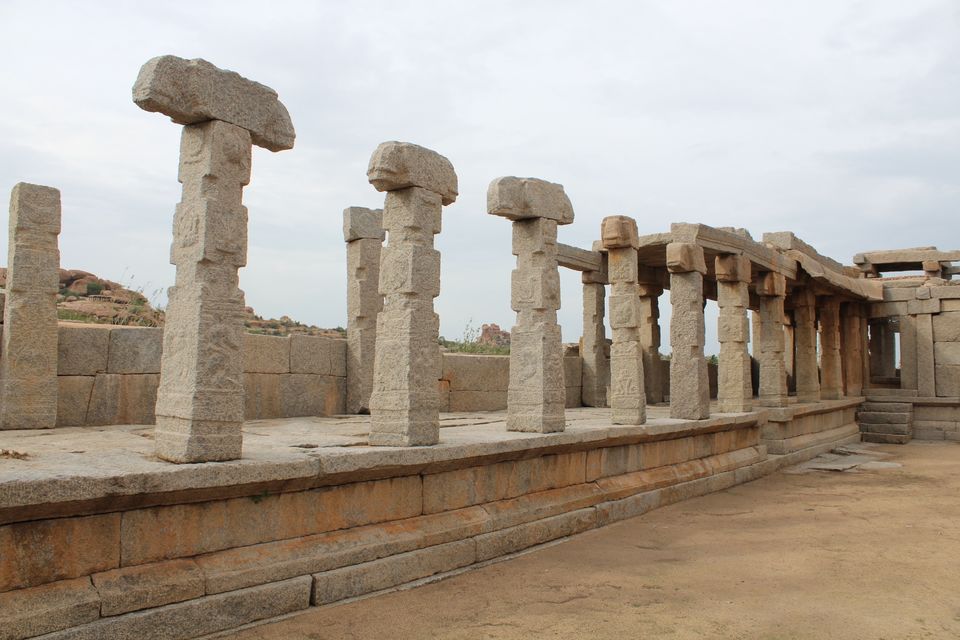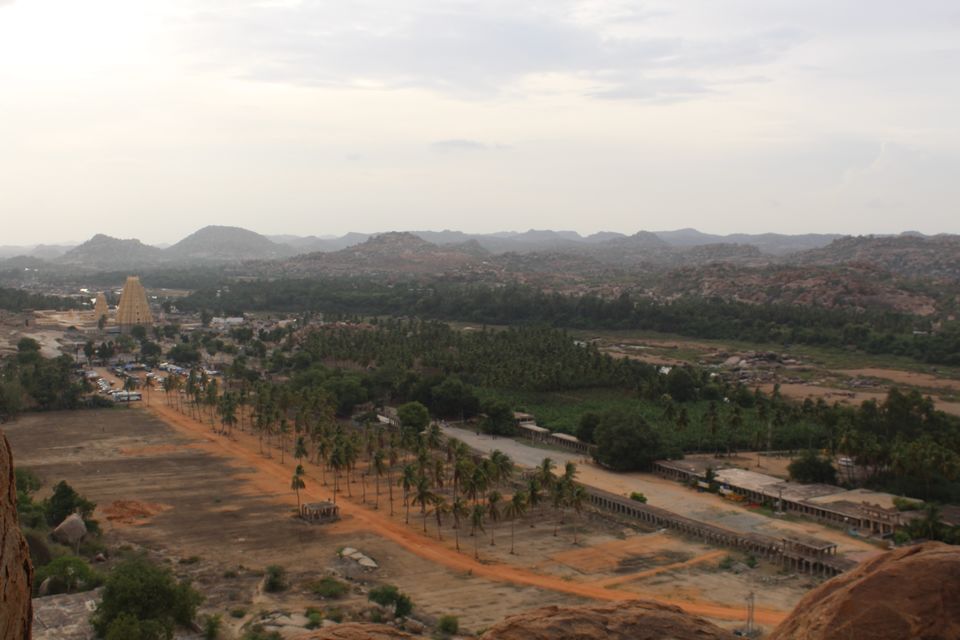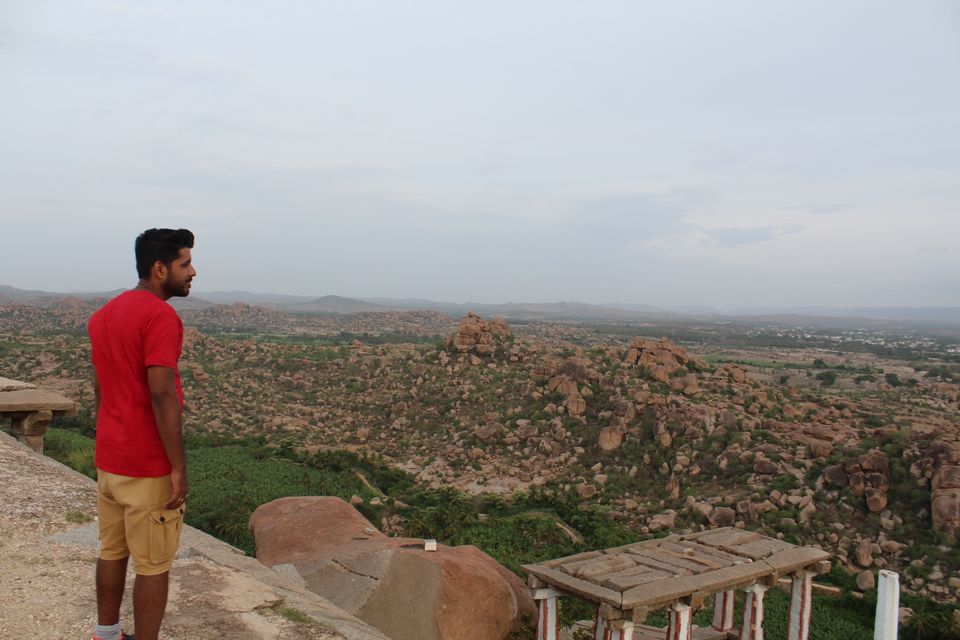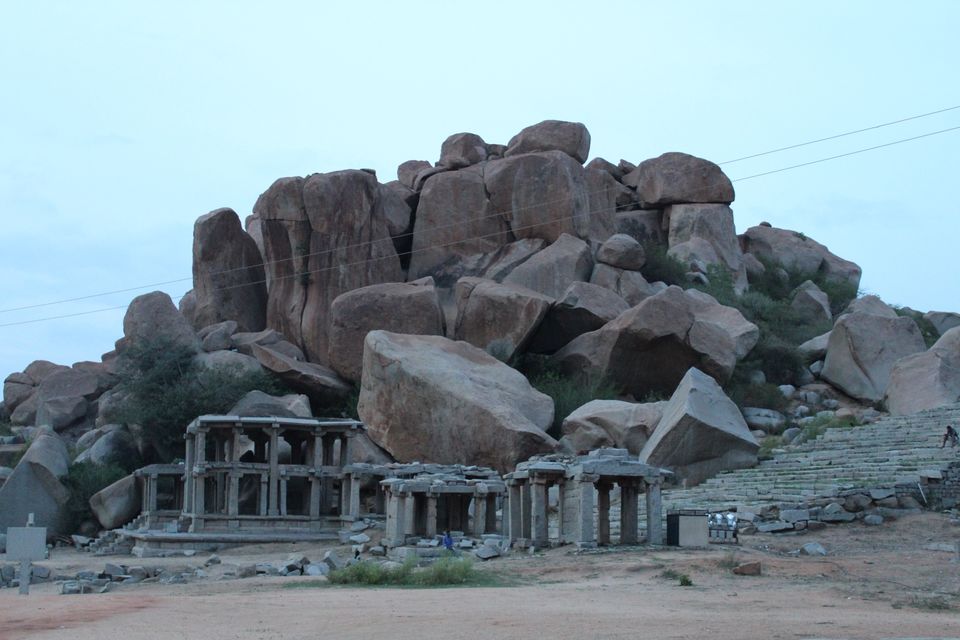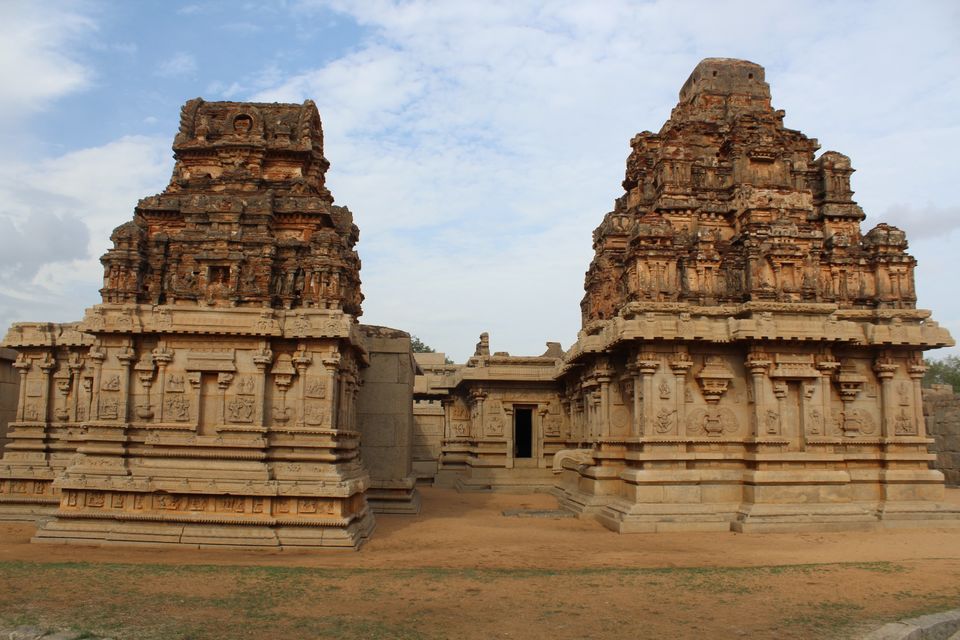 First thing in the morning we visited Vitthal Temple. You have to park your car and take ticket Rs 20 p.p to and fro. They will take you by electric car.
Vitthal temple will take most of your time. Dont forget to go underground temple. Natural light comes in. Over all premises is very big. Stone cariot is inside Vitthal temple.
You can walk from Vitthal temple to see Kings balance and then upwards to see Achutraya Temple, bazar, pushkarni and offcourse coracle ride at Tungabhadra river.