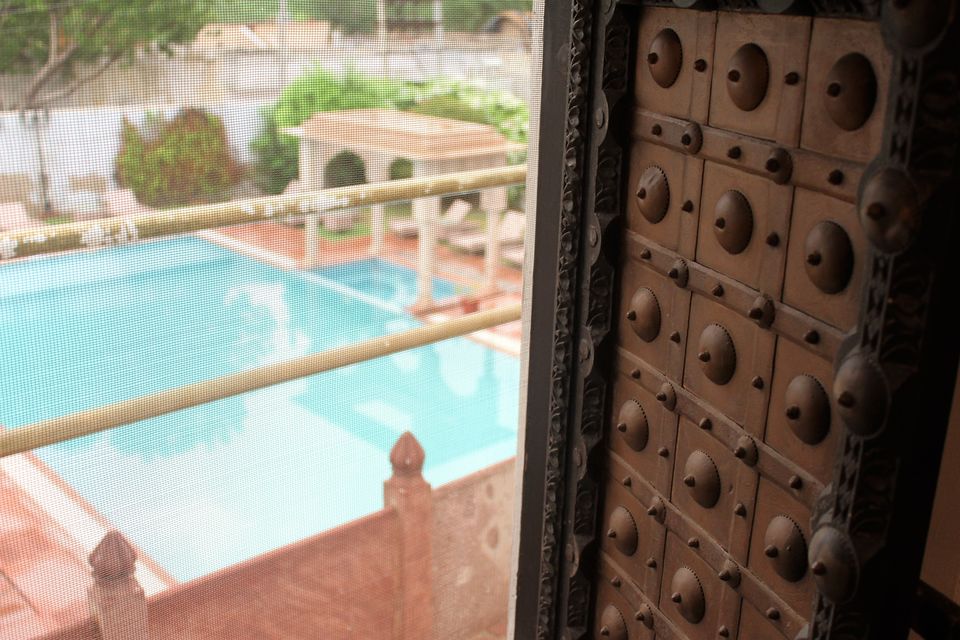 Rajasthan is almost synonymous with royalty. You always expect to see a palace, a fort or a cenotaph, regardless of the Rajasthani city you visit. But do you ever wonder what it must feel like to live inside a palace? Can you imagine how the princes and princesses spent their lives walking through arched doorways and sun-kissed patios? Well, I got a taste of the regal life when I went to Asia's largest bird sanctuary!
Nestled in the otherwise desert-filled state of Rajasthan, The Keoladeo National Park houses birds of different feathers, most of which are migratory in nature. Winters are a great time to catch birds from frigid regions (Siberia, for instance) as this is when they fly to warmer (and hence, more hospitable) parts of the world towards the equator. Bharatpur is immensely rich in avifauna, and birdwatchers from all of over the world flock to this avifauna sanctuary to indulge in birding for several days and weeks at a stretch.
My royal reverie began the moment I stepped inside Chandra Mahal Haveli - the 19th century abode of Prince Bharat Singh. Today, this property has been turned into a luxury hotel, for those who like to live like kings and queens while they're on their annual birding vacation in Bharatpur. This is a great place to spot a variety of owls, egrets and dancing peacocks (especially during monsoon). Mating season is the best time to visit, as this is when you get to see peacocks in all their glory, attracting their prospective female partners with their colourful feathers in display.
Courtyards And Fountains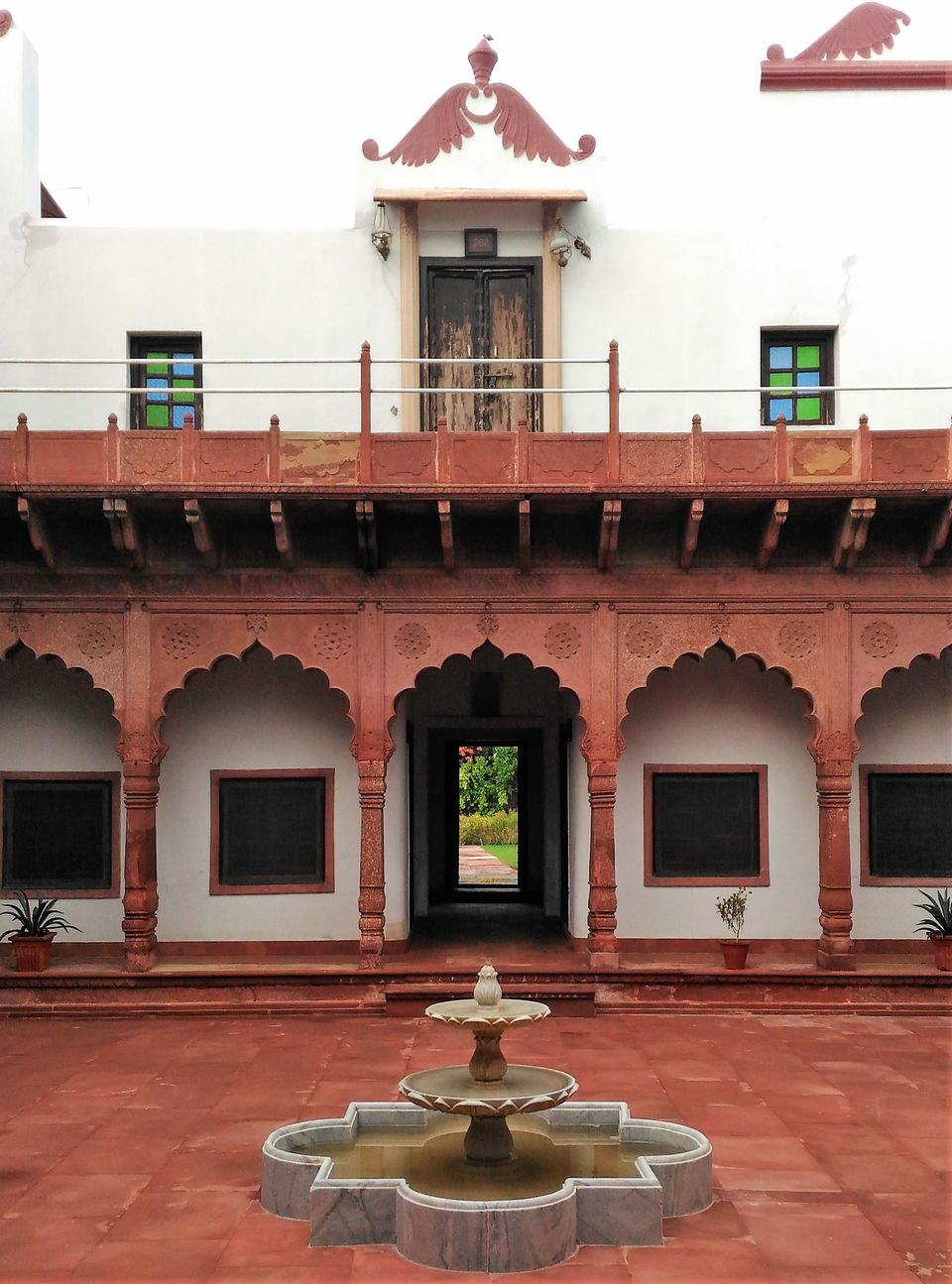 The luxury that Chandra Mahal Haveli offers is muted, yet elegant. It is not an over-opulent in-your-face glitz, but an earthy charm that that this palace exudes. Situated 25km from Bharatpur, the haveli is actually in the village of Pehersar. Don't be surprised when you spot a farm across the entrance street and pigs rolling in mud. ;-)
Lawn Longings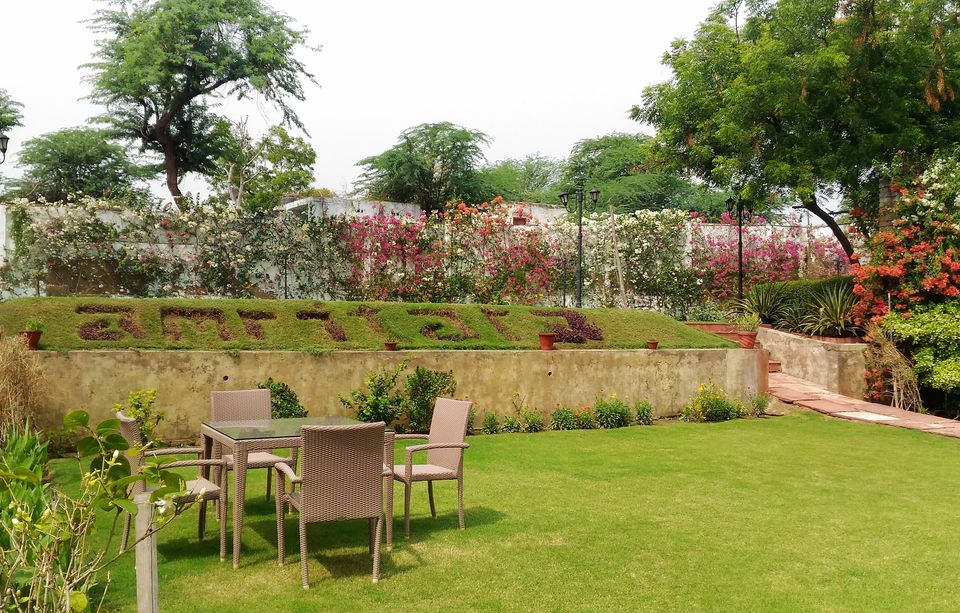 On my trip to this place, the clouds played hide-n-seek with me. It was rainy on some days, and the sun shone brightly on some others. Even though the peak season begins in October and lasts until May, I'll urge you to be a little adventurous and travel outside of those months to beat the tourist rush. (I actually had the entire palace to myself in July!) On sunny mornings, it makes a lot of sense to enjoy the manicured lawns and even eat your meals outside.
Rajasthani Foodgasm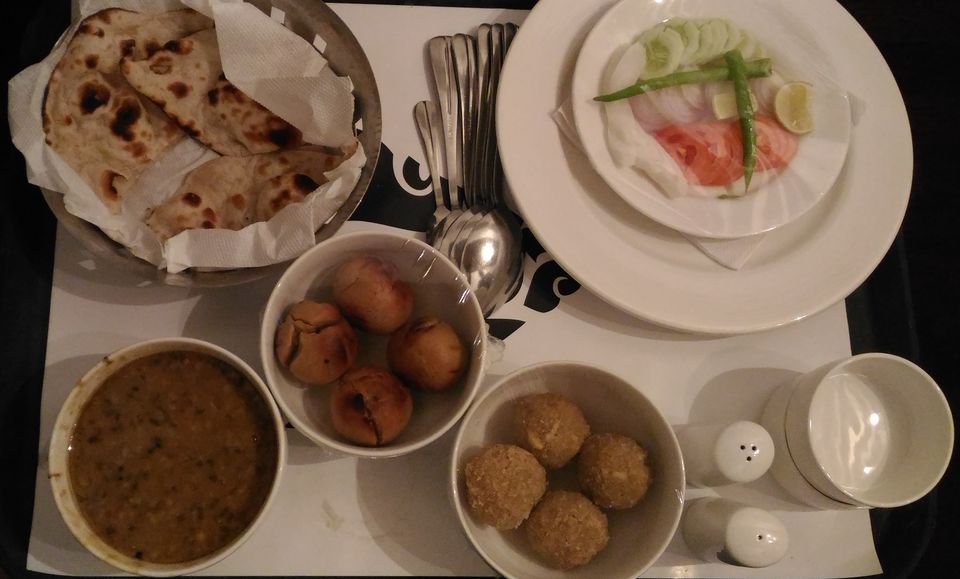 Dal, bati and churma are probably done to death in Rajasthan, but it is worth yet another try on your trip to Bharatpur and Pehersar! The hotel gets the flavours sharp and the baati-balls crisp. Even their churma-balls are mildly sweet (for those who cannot take too much sweetness). Just remember to tell the chef in advance, as this dish requires a bit of preparation.
A Pool In The Palace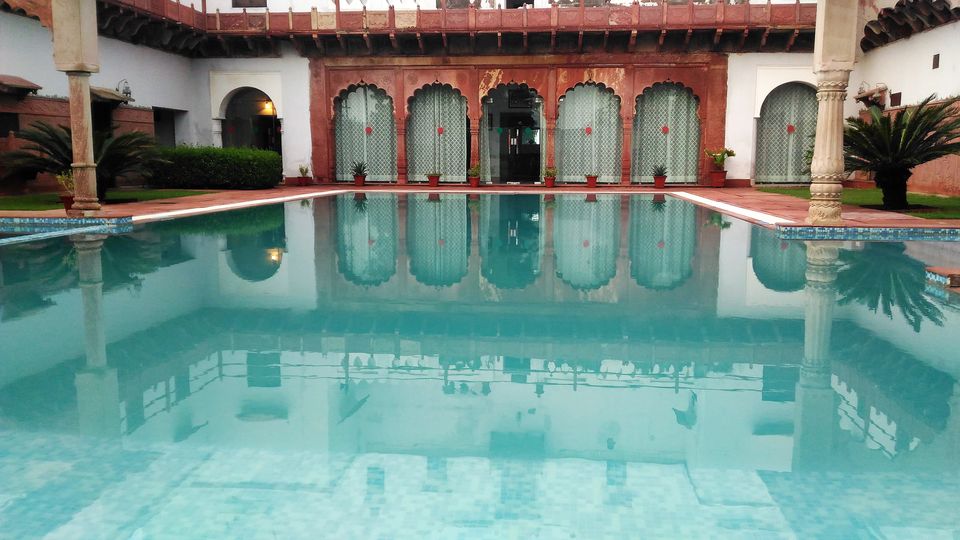 Chandra Mahal Haveli blends in modern luxuries with yesteryear charm by incorporating little things, such as a swimming pool, into its architecture. The pool was once a pond, but today, it is a nice place to wind down with some juice and fritters. If you are lucky, you will spot a couple of peacocks across the palace while you swim.
Not A Village Within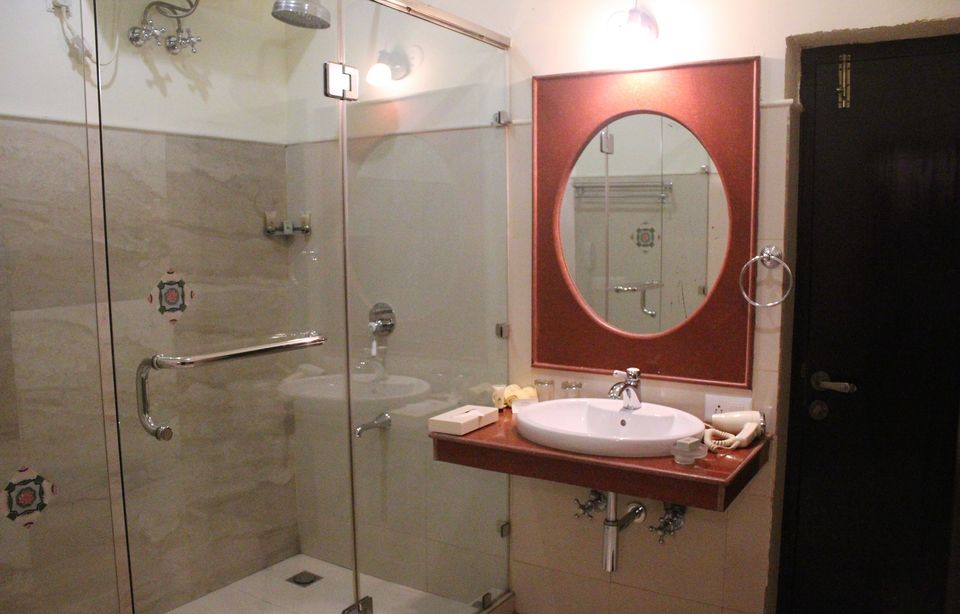 The village Pehersar is quite easygoing in the way it functions. If you take a walk outside of the palace premises, you will see farmers - out, toiling, women - carrying water and preparing to do all the washing of their homes out in the open, and hens and goats ambling about in the farms. It is easy to wake up with the sunrise here without an alarm, thanks to roosters and peacocks that call out loud. Despite the bucolic setting, your room and bathroom will be top drawer - replete with branded bath products.
When It Rains...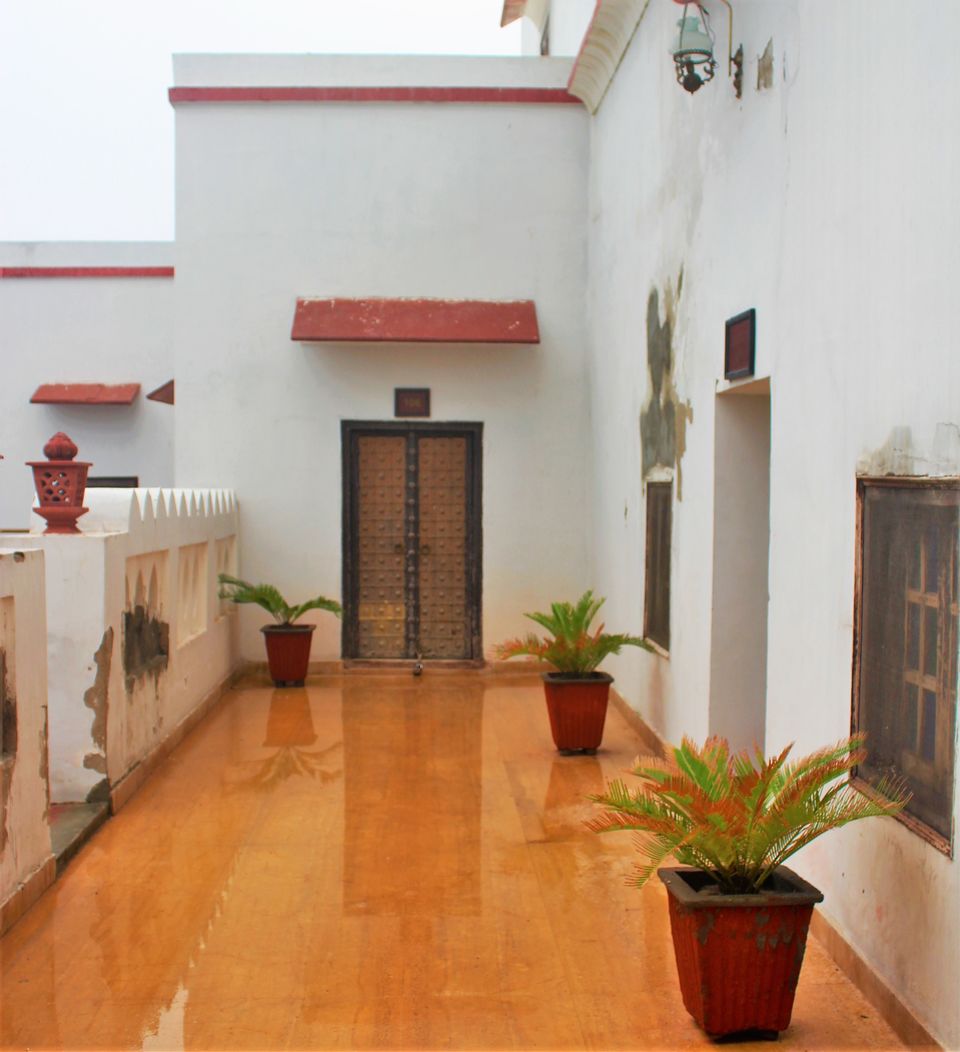 The palace can arrange for a number of entertainment activities, but a lot depends on the weather. If it does not rain, you can watch a puppet-show and have your very own-fair laid out inside the palace. Even a short camel-ride is possible right at your doorstep. These little amusements help the local villagers supplement their income, and also the young boys find a creative outlet.
The Keoladeo National Park is undoubtedly the biggest attraction in this area! If you are not a regular and or an ornithologist, don't make the mistake of not hiring a naturalist. These naturalists are locals, and a blessing to those who like to know what bird they're staring at. Also, if you have anything less than 2 hours on your hands inside the park, hire a cycle-rickshaw. I always carry my DSLR with its zoom lens on all my birding trips. The best birders will tell you that a day is not enough to explore this bird sanctuary. You will forget the heat and humidity the moment you start having sightings. (And, you'll have plenty!) There are several watchtowers that you can climb to get a bird's eye view of the area, and see some birds eye-to-eye. This is also a great way to keep an eye on the lakes. Water birds are an absolute delight to capture! This national park houses some animals also, deer being the most common. But birds are the superstars in this World Heritage Site.
How To Get There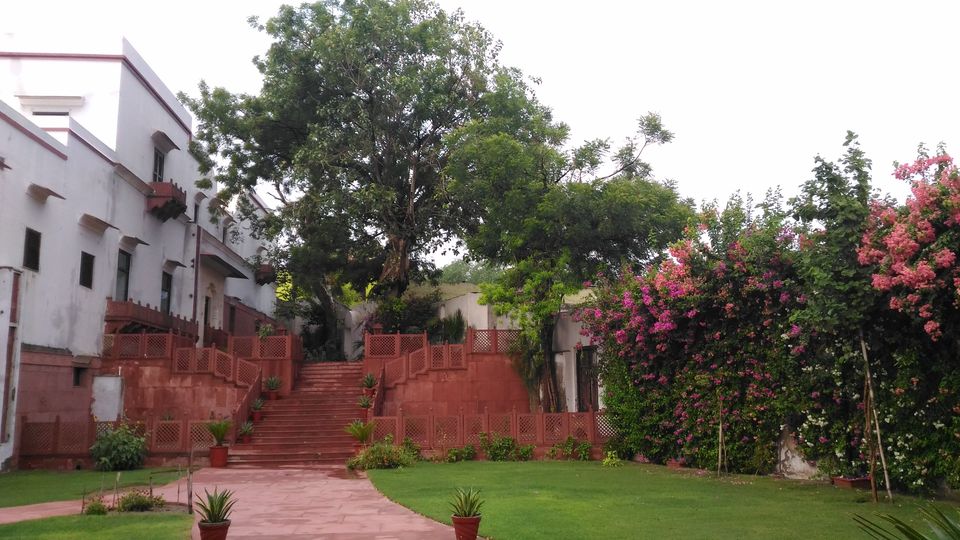 The way to Chandra Mahal Haveli is a long one, that passes Bhangarh (the infamous haunted village and fort). The state highway leads to a village road, and a few huts later, you reach your palace.
By Air
Jaipur is the nearest airport, at a distance of 160km. Hire a cab to reach the palace in 5 hours.
By Train
Fatehpur Sikri is the closest railway station at 45km. The journey to Pehersar village has to be made by road from here.
Tariffs
The haveli has deluxe rooms and suites, and their charges depend on the period of visit. It's cheaper to go off-season (July to September).
Deluxe Room
INR 5,000 to 7,000 + GST
Suite
INR 6,500 to 8,500 + GST
Read more about such gorgeous palace hotels on my travel blog - Oindrila Goes Footloose. You can also follow my journeys on Instagram, Twitter and Facebook.