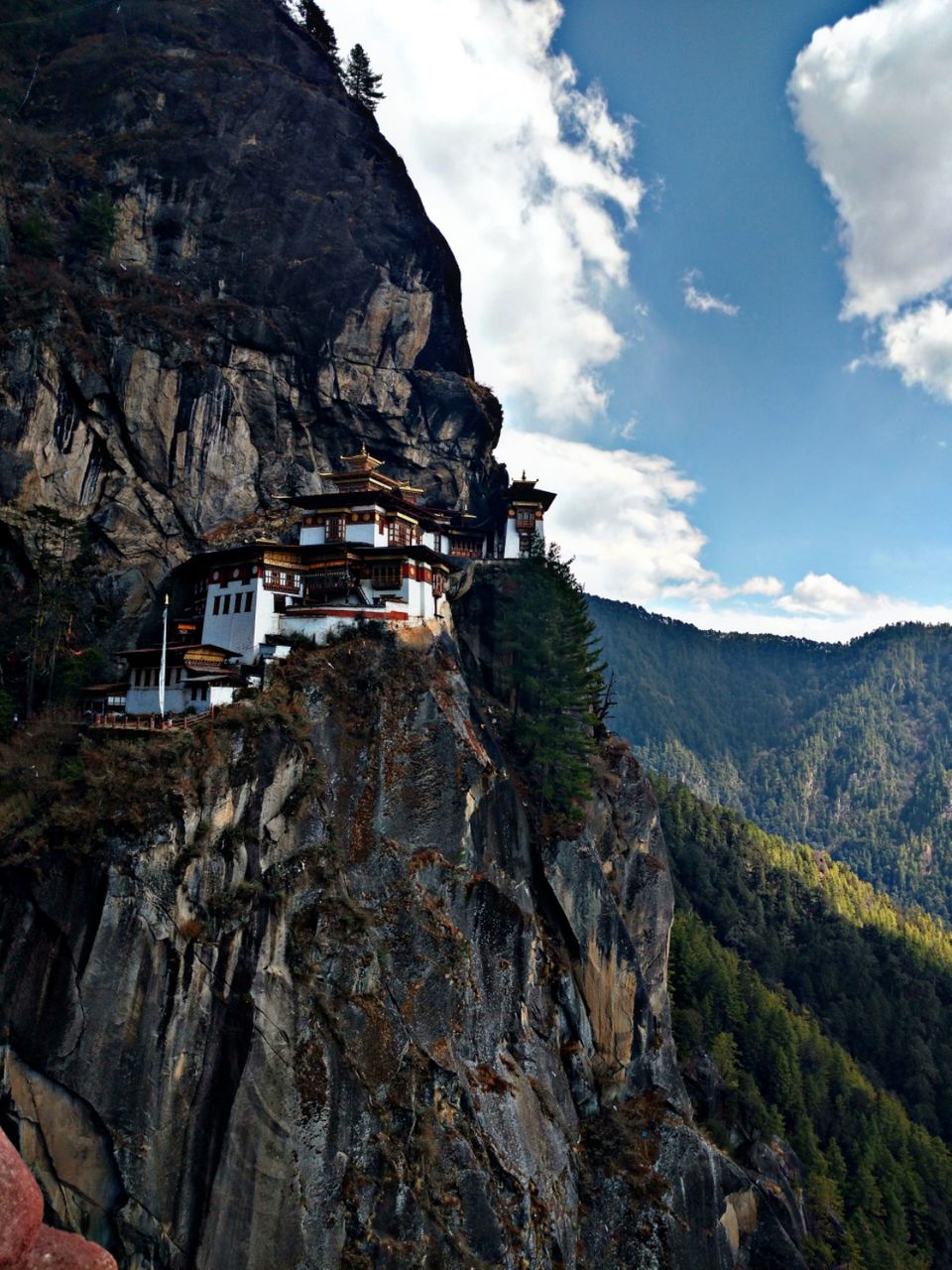 Phuentsholing- Thimphu "Capital of Bhutan"
Places to Visit
1. Budha Dordenma -The huge Budha Statue located uphill & can be seen from far away.
2. Thimphu Chorten (Memorial Chorten)
3. Thimpu Dzong
4. Dochula Pass - Which is actually a War Memorial with 108 Memorial Stupas, on the way to Punakha is a mountain pass with amazingly low temperature.
5. Thimpu King's Palace (not open round the year for visitors)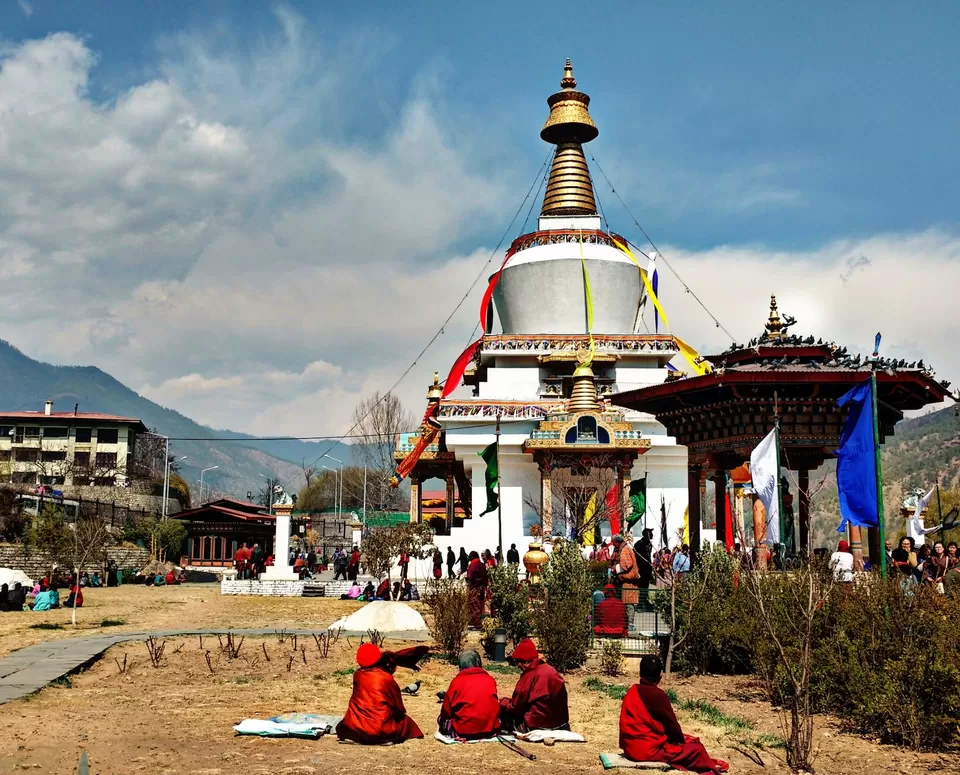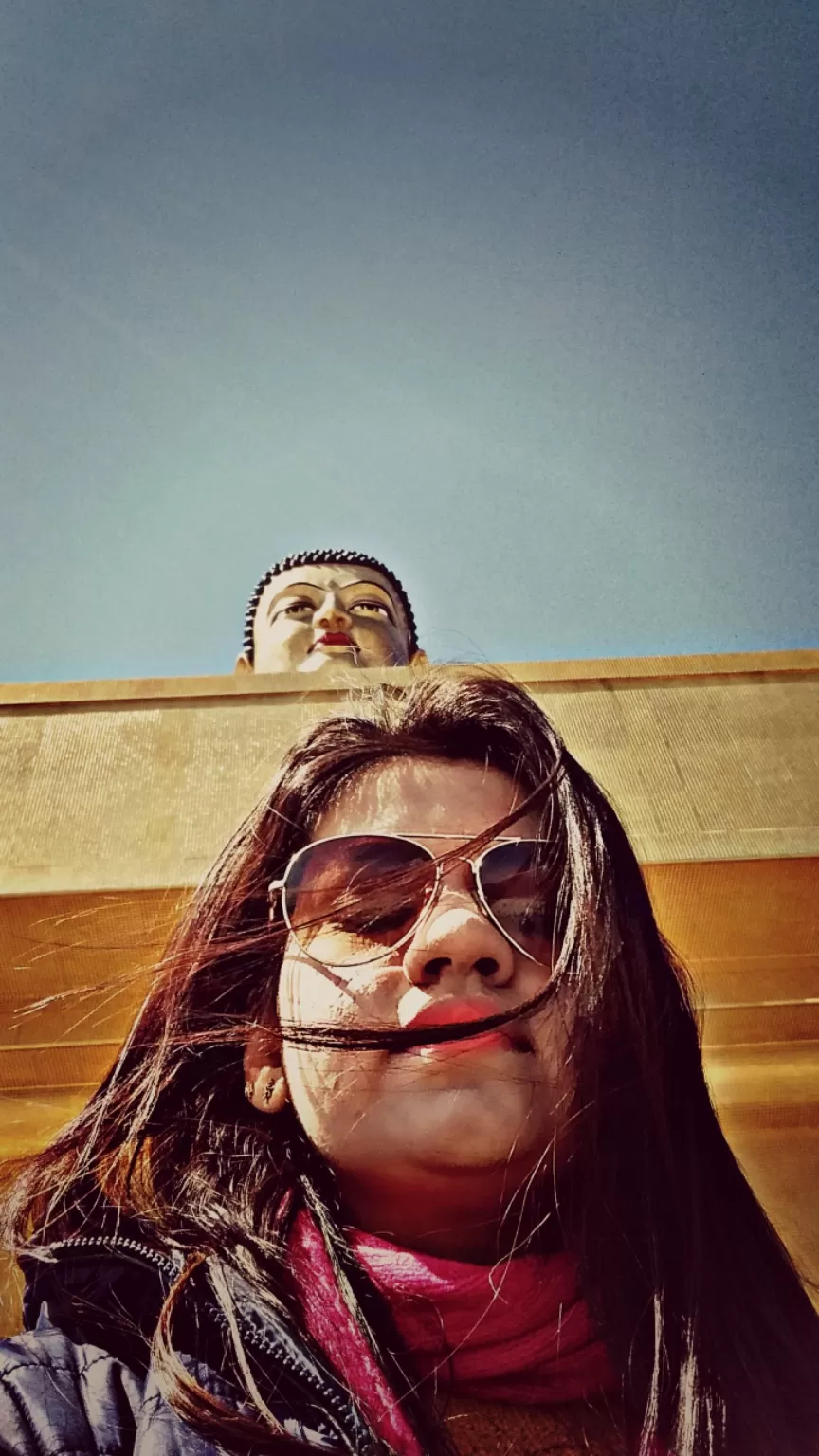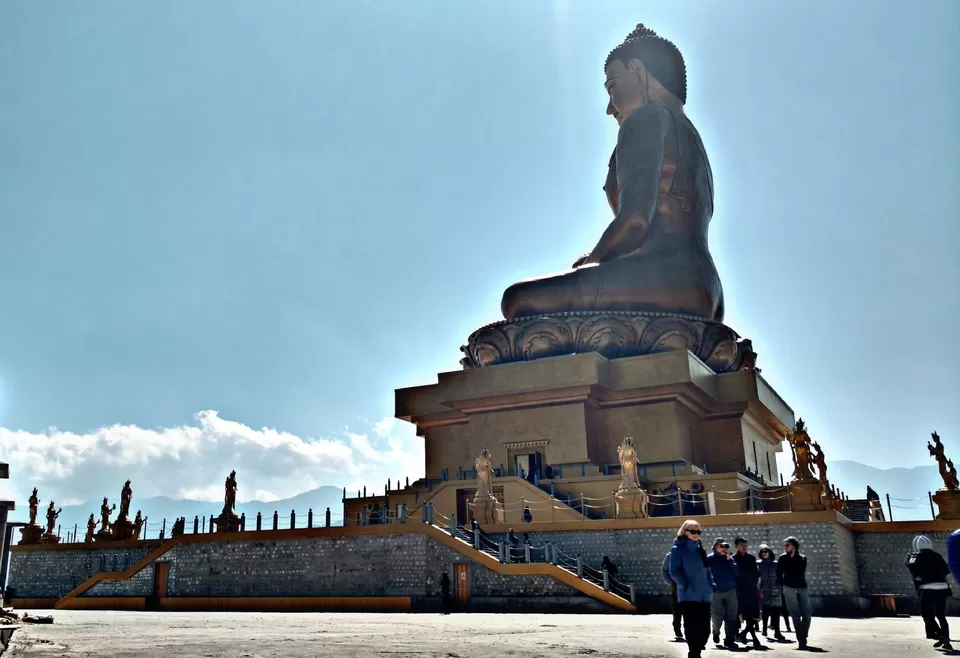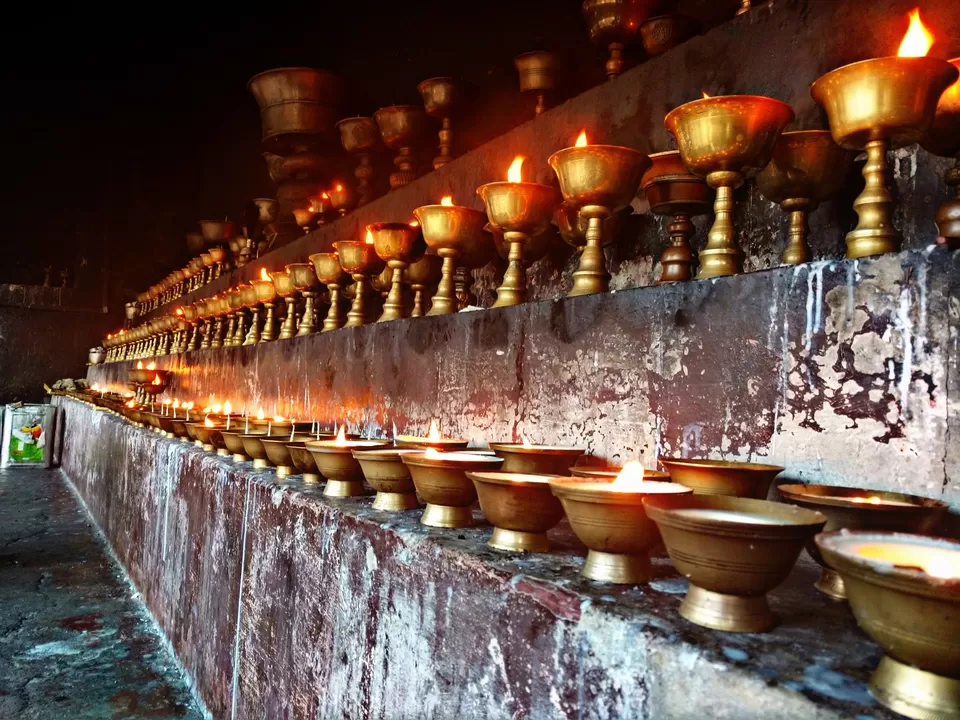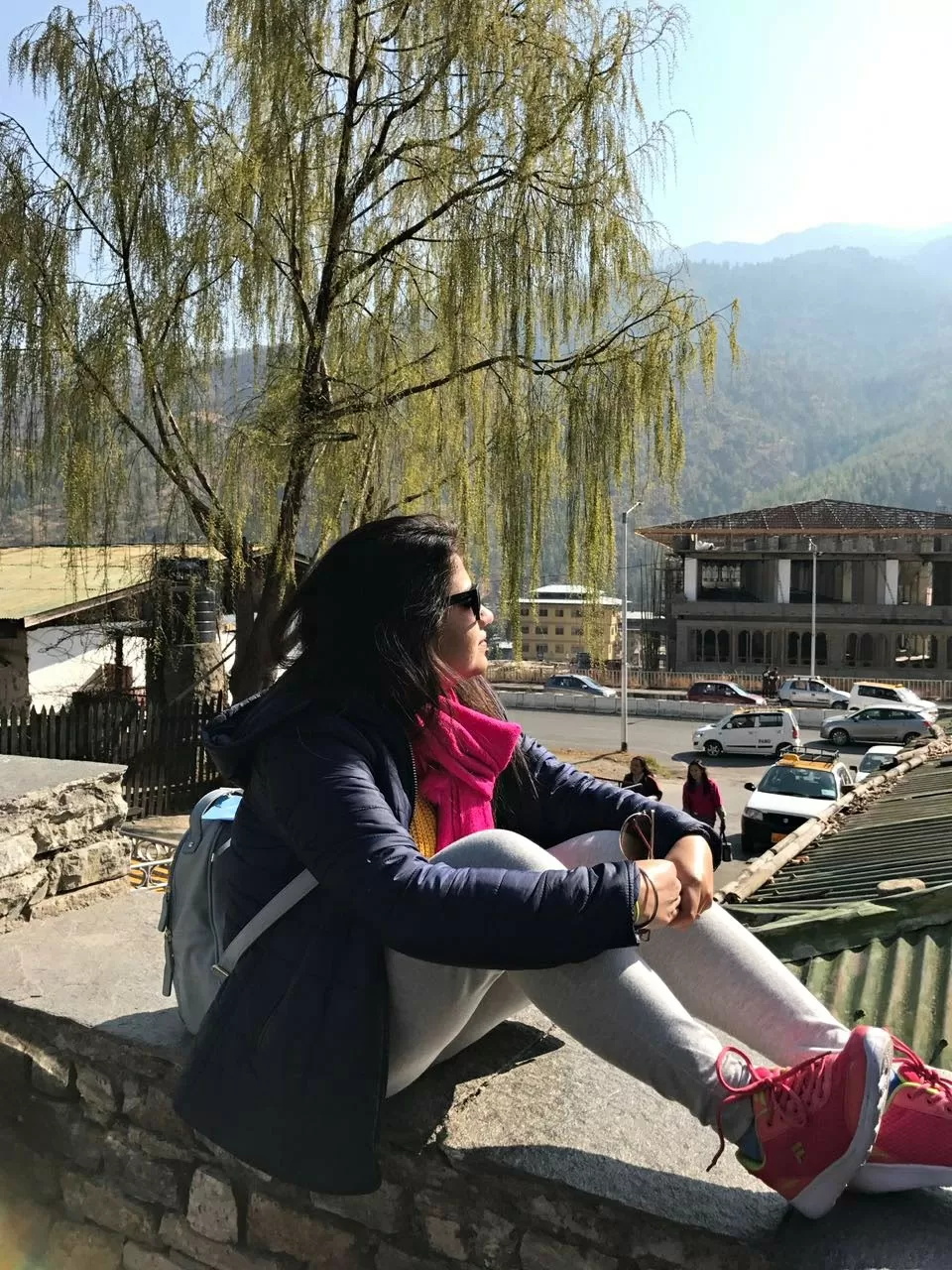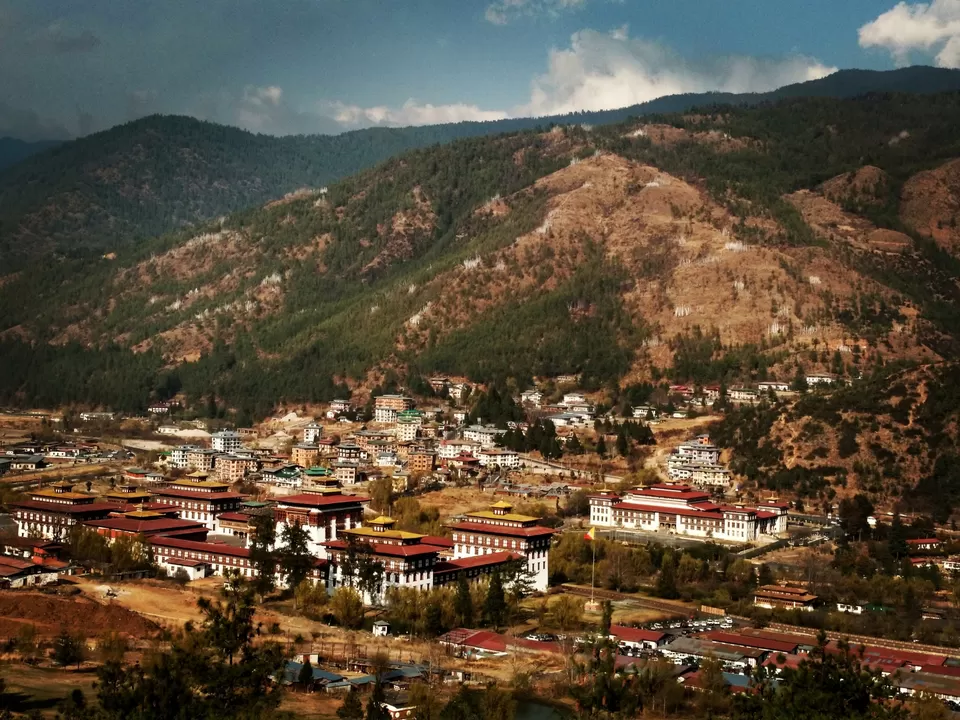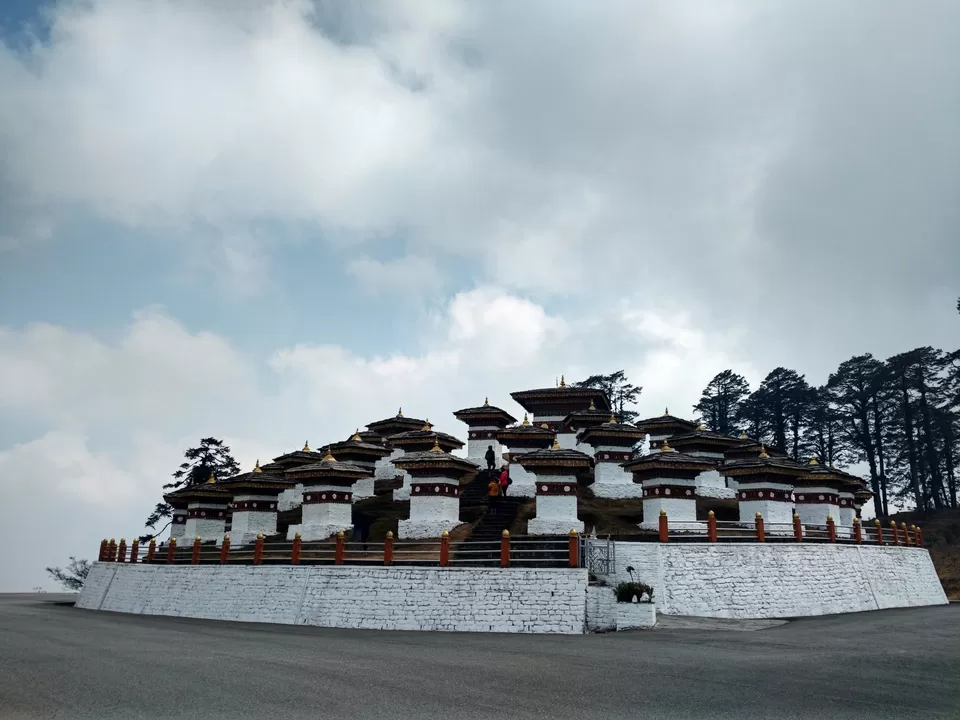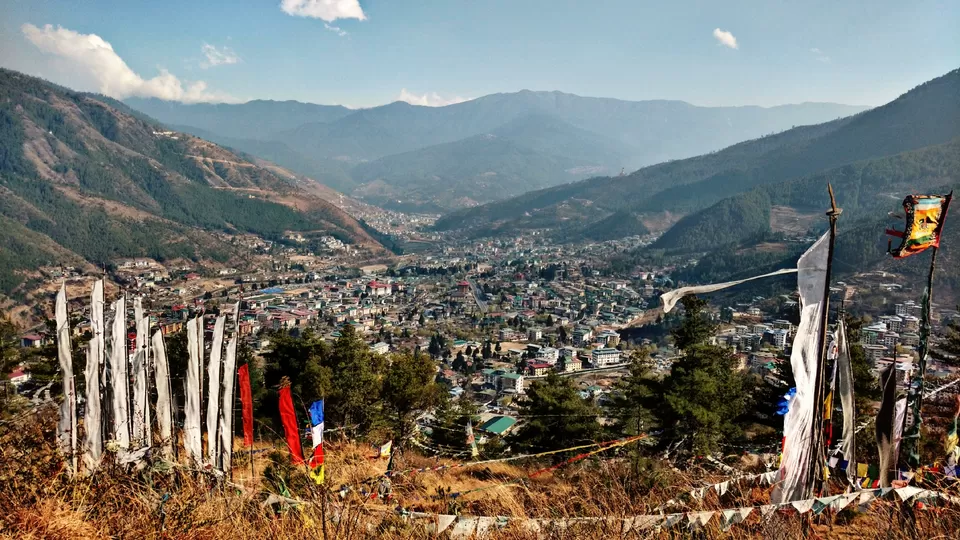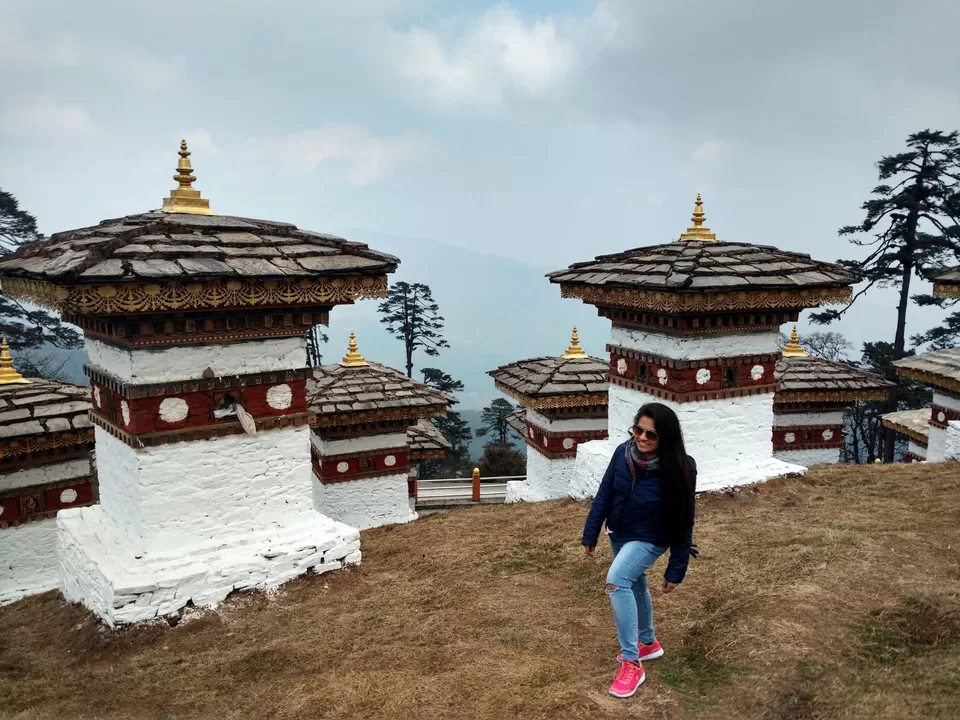 Punakha - Punakha is a Himalayan town in Bhutan and my most favourite place because of the raw beauty that this town emits.
Places to Visit
Punakha Dzong - The most famous 17th Century Dzong (fortress) and luckily we happened to visit on the last day of Punakha Festival, known as PUNAKHA TSECHU and Drubchen Festival where tales from history are being staged wearing masks and colorful and vibrant dresses, playing drums and narrating the entire epic.
2. Temple of fertility
Interestingly you would see a lot of Penises while entering this places, being painted on the walls, wooden Penises being kept at doorway, and fruits in the temple being cut in the shape of Penis. It is believed that this keeps away the evil.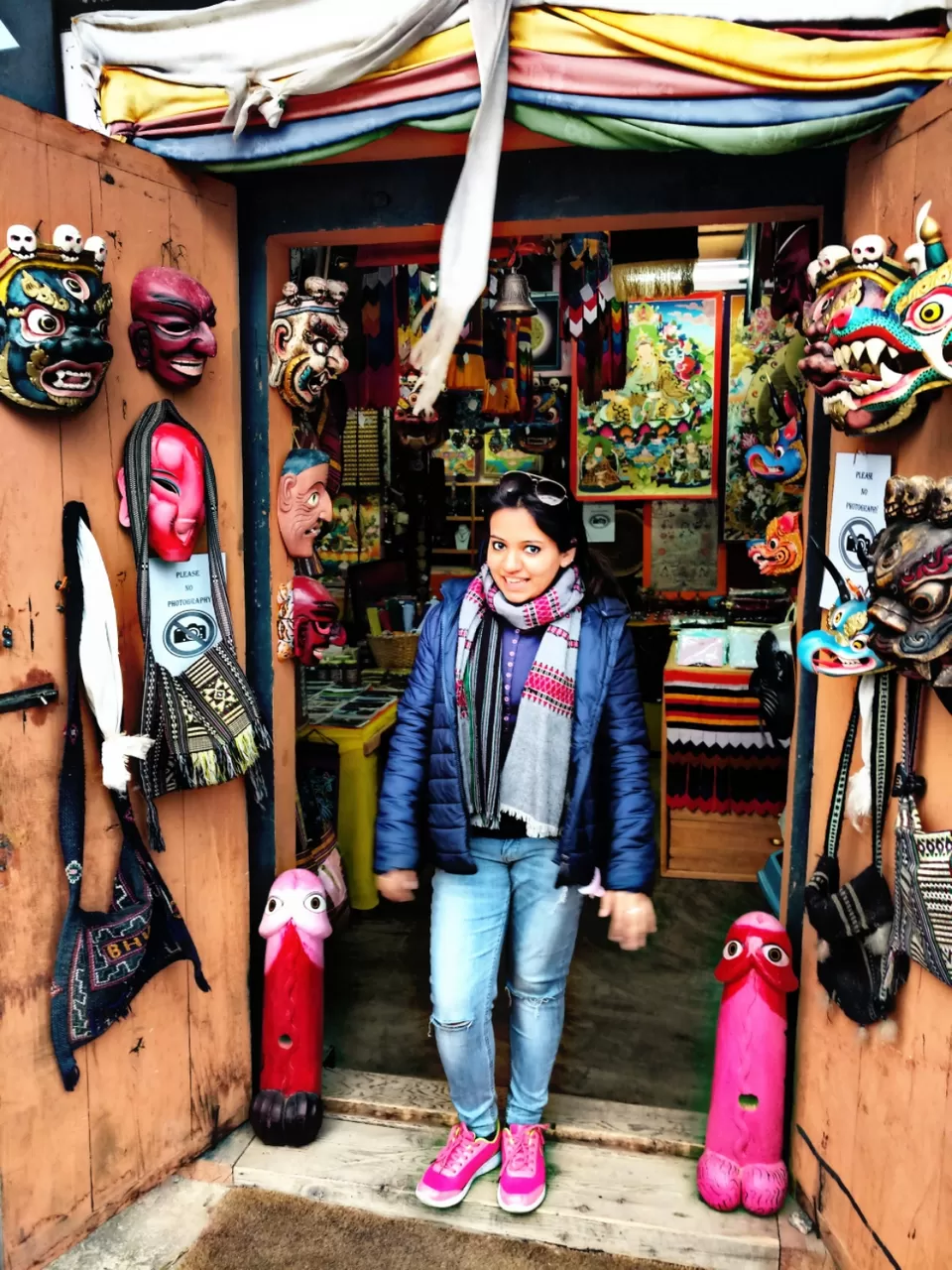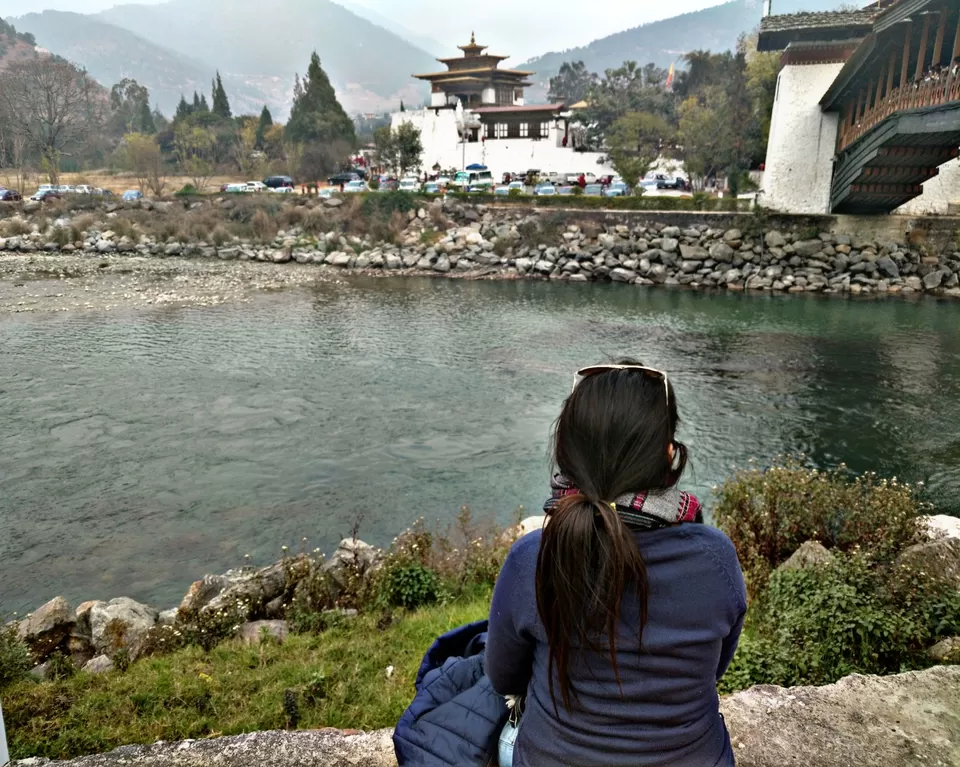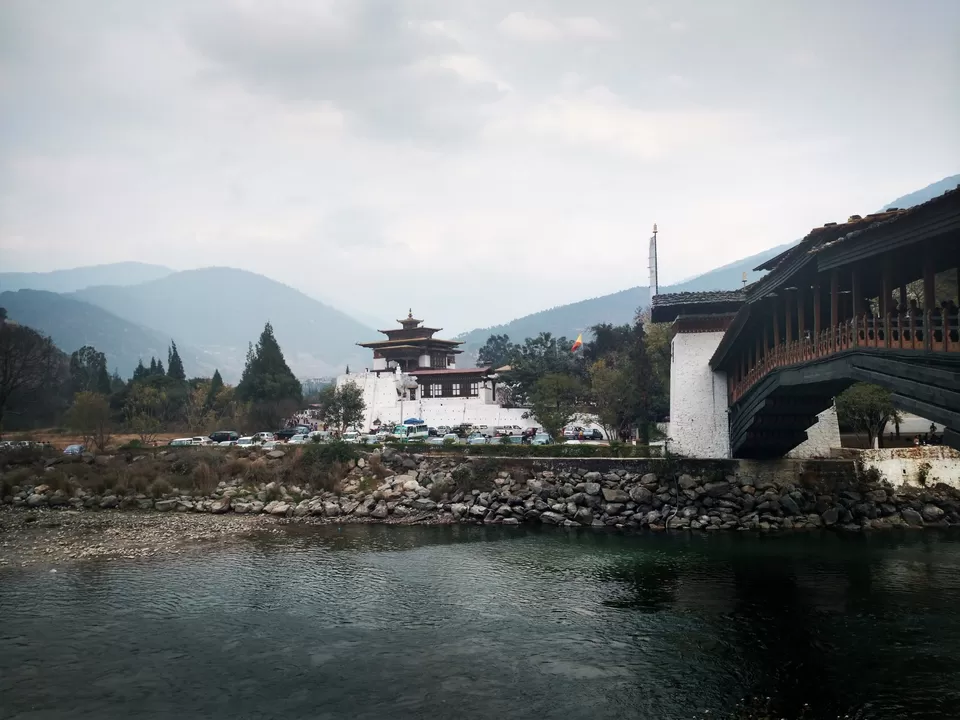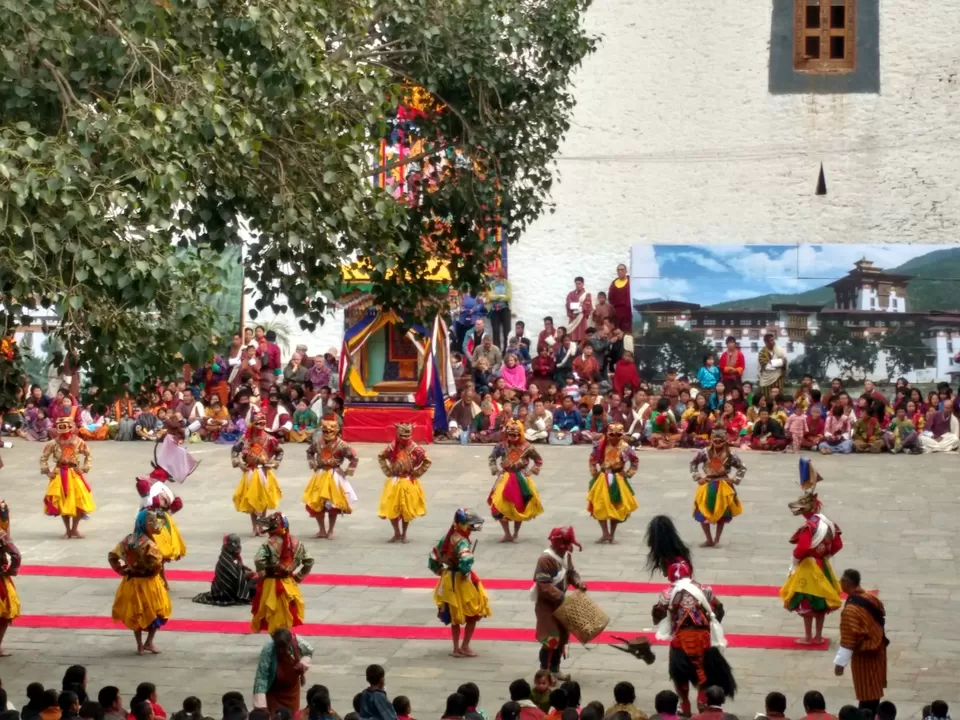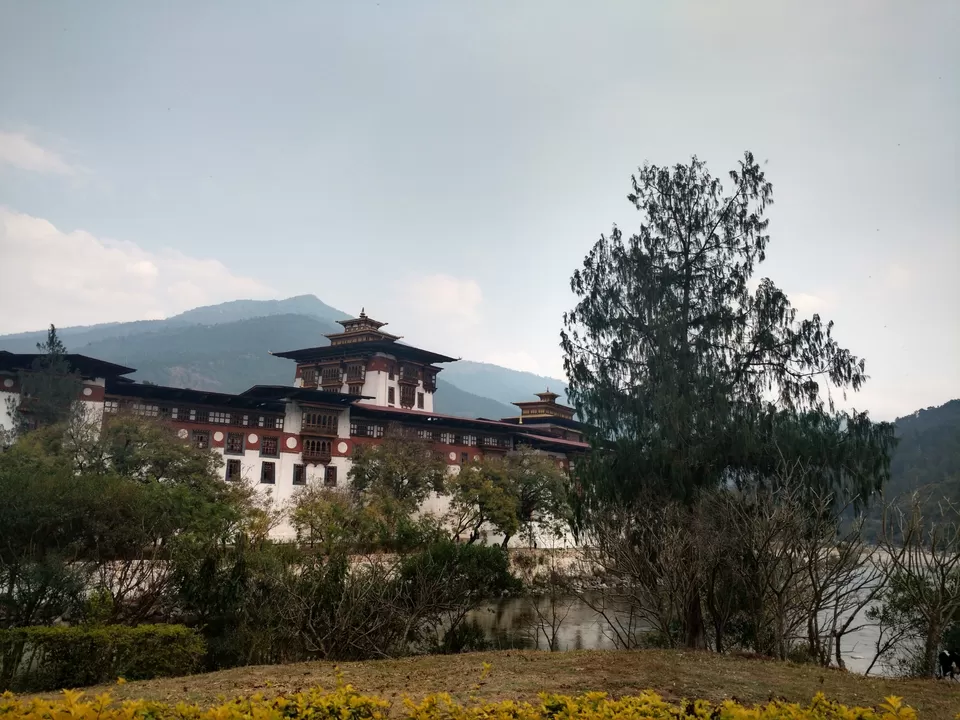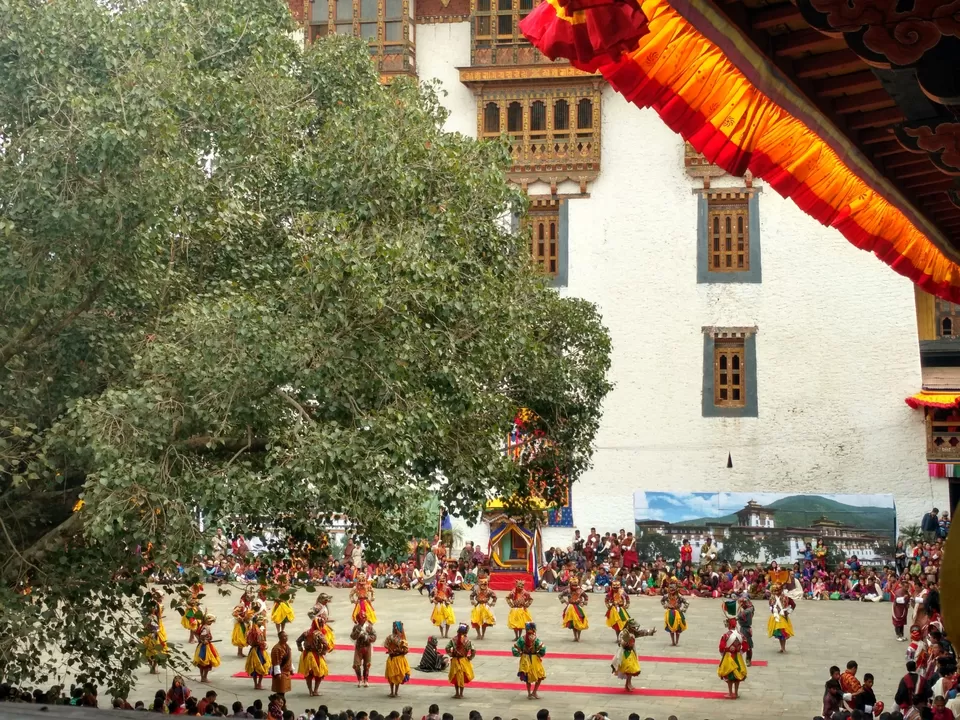 Paro - Old Capital of Bhutan.
Before I mention what all places did we explore there, lemme praise the beauty of the Paro Airport which is just magnificent amidst the beautiful serene valley and one of the most beautiful airport located in such beautiful vicinity.
Places to Visit
1. Chalela Pass - The highest Pass in the Bhutan with freezing temperatures, similar toh Chang La, in Ladakh(India)
2. Paro' Nest(Paro Taktsang) -Your trip to Bhutan is absolutely incomplete without trekking to this Monastery. Mythology says that the Monk rode on a tiger to this place, hence named Tiger Monastery as well.
3. Airport Viewpoint
You may shop for sovieneirs from the local market, locally made incense, teas and other herbal products.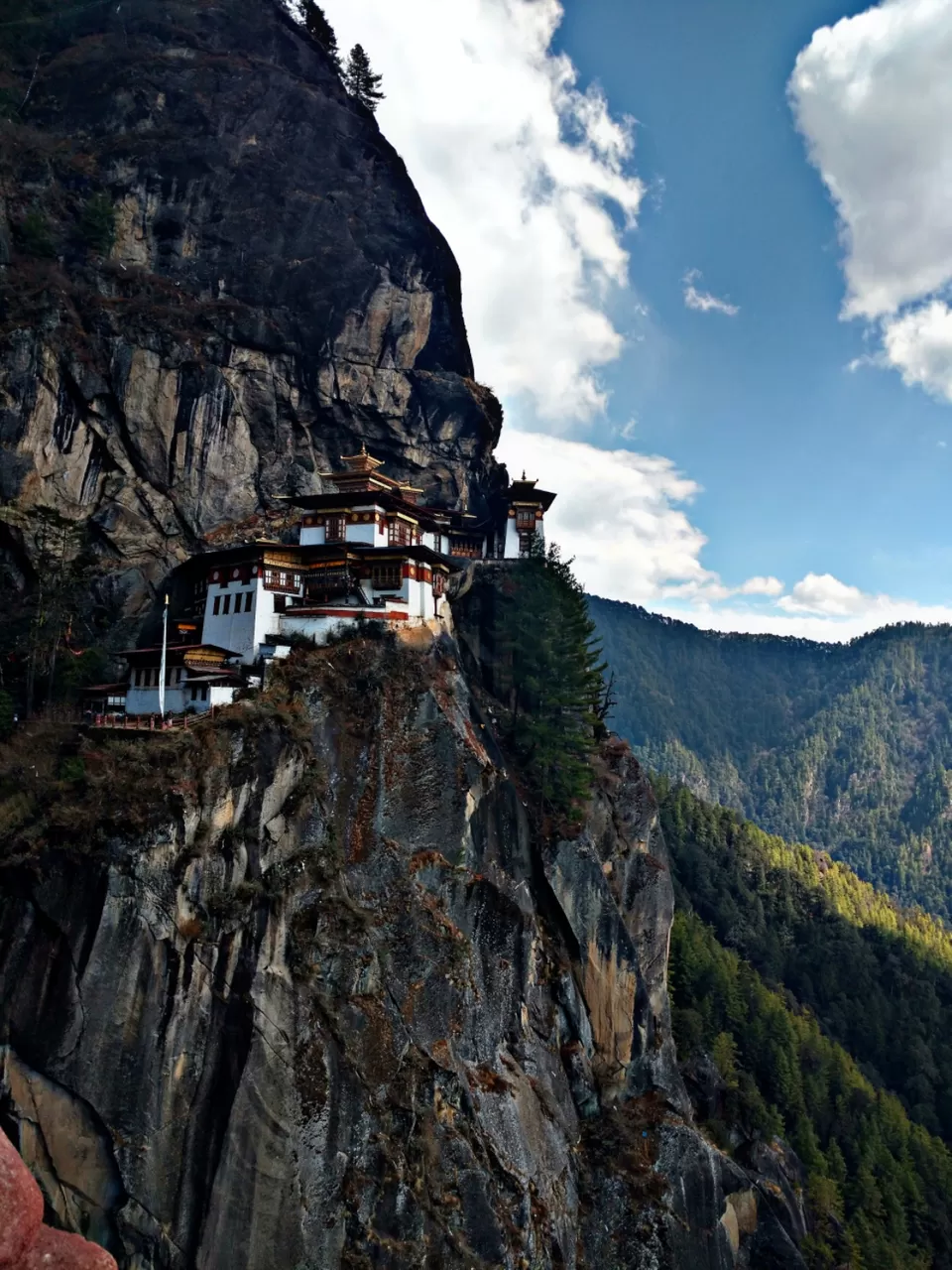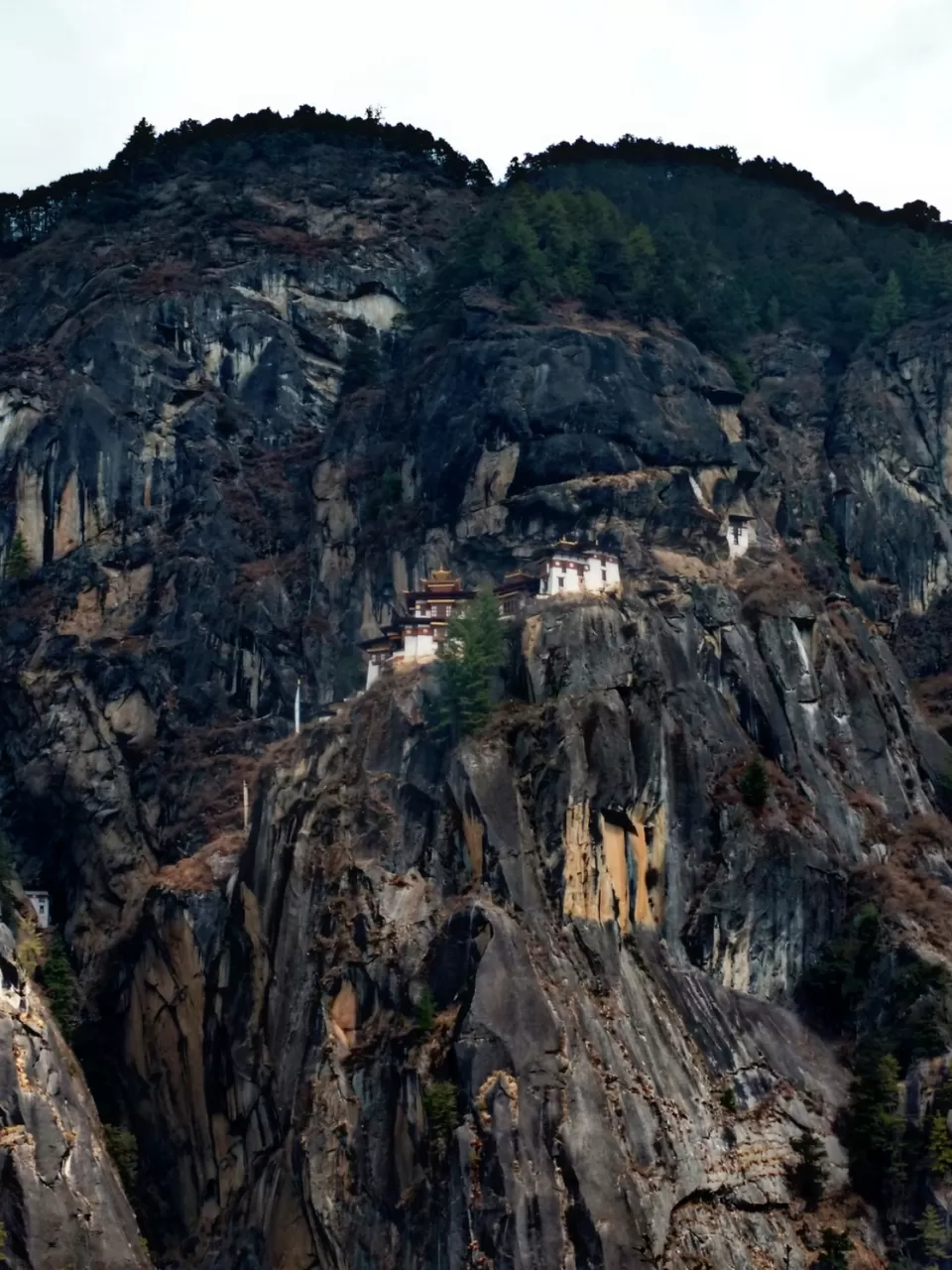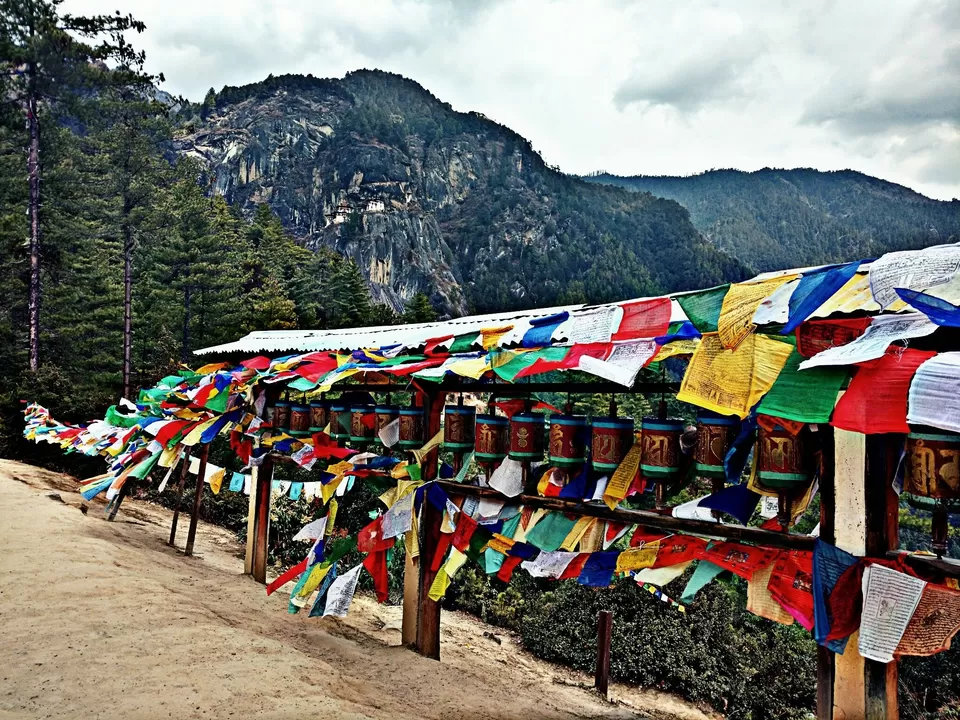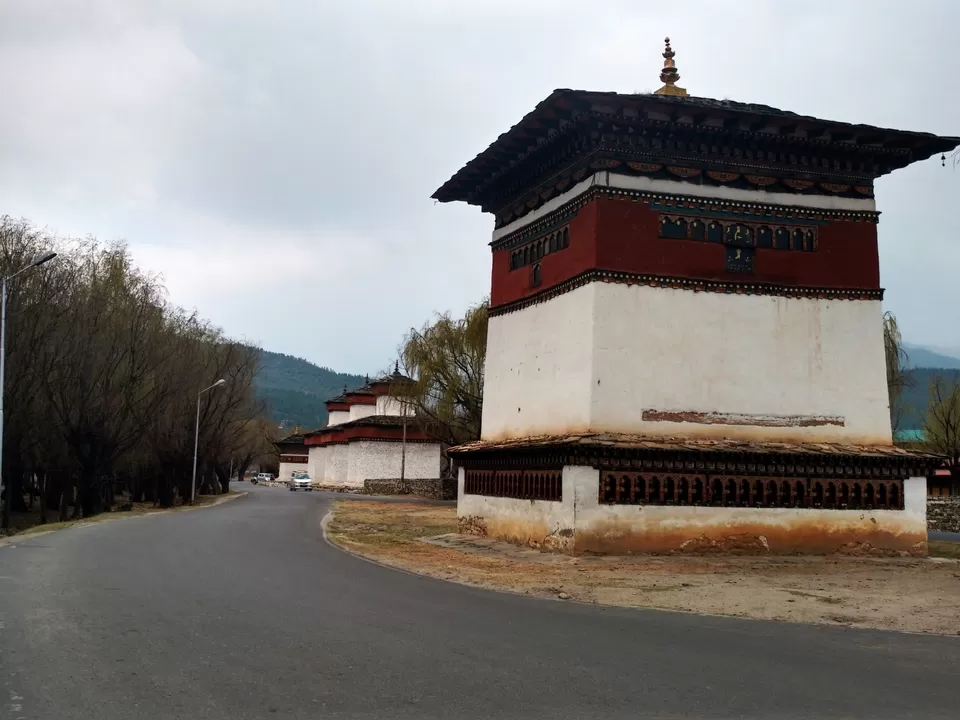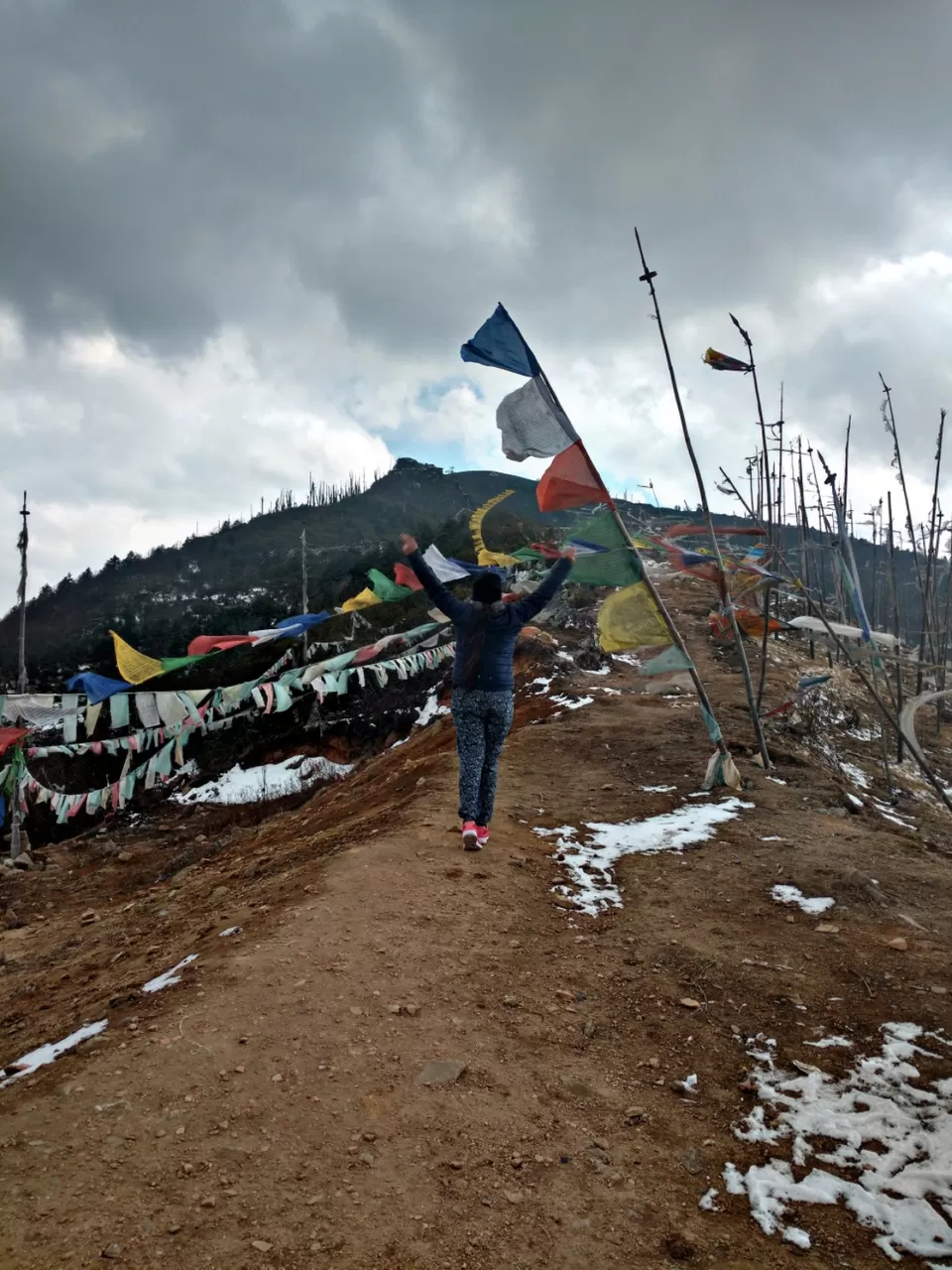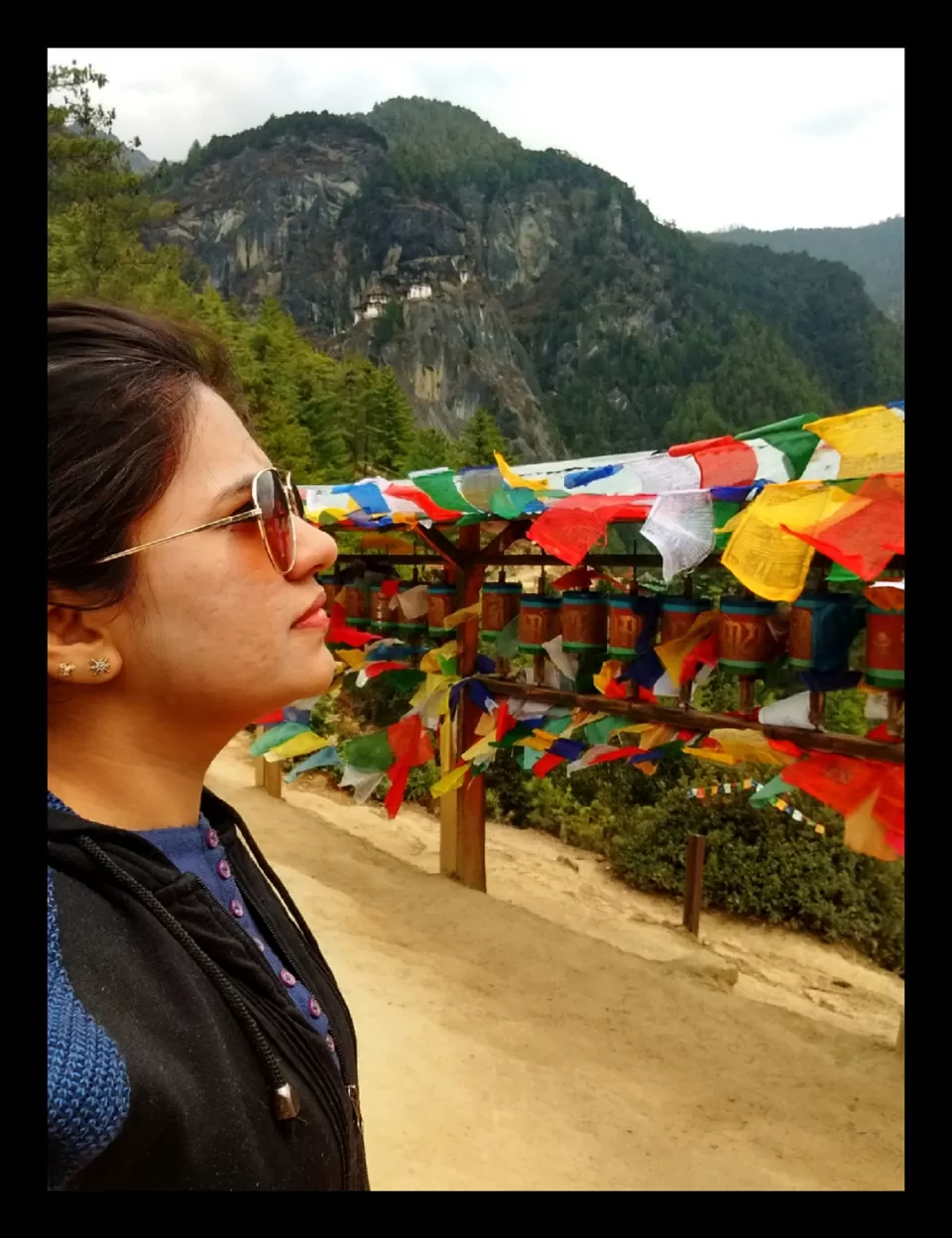 The most beautiful Goodbye
Second Day in Paro was the most beautiful way to bid farewell to any country. In the Month of March, it snowed heavily right from the morning till we leave and reach back to Phuentshuling on journey back to India from Bagdogra Airport.
Will post some interesting facts about Bhutan in next Blog that makes it distinctive to the rest of the countries inspite of being such small nation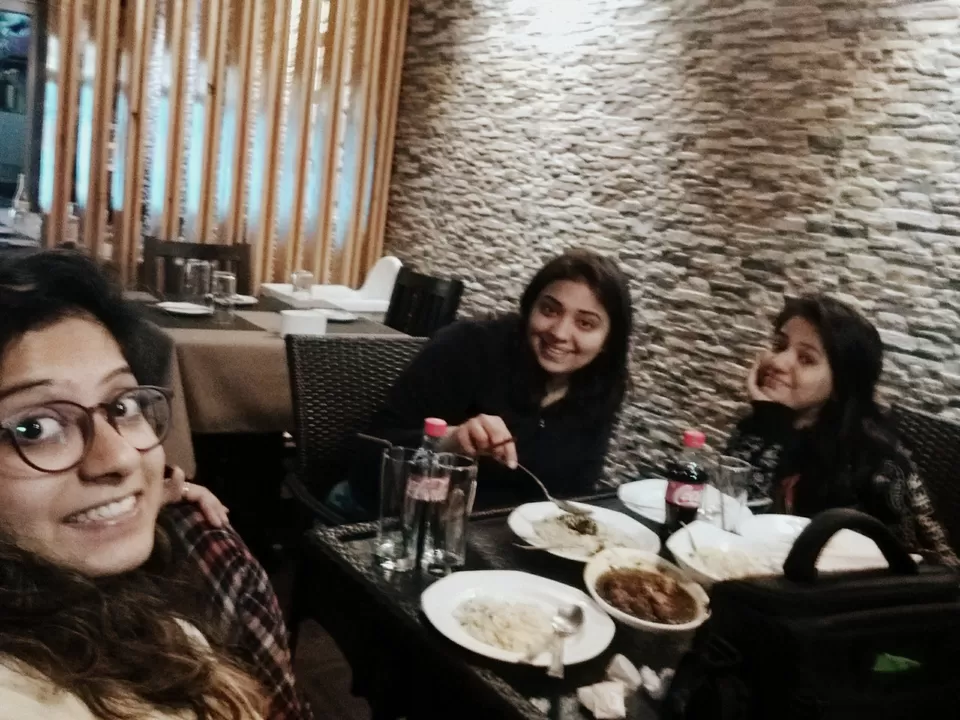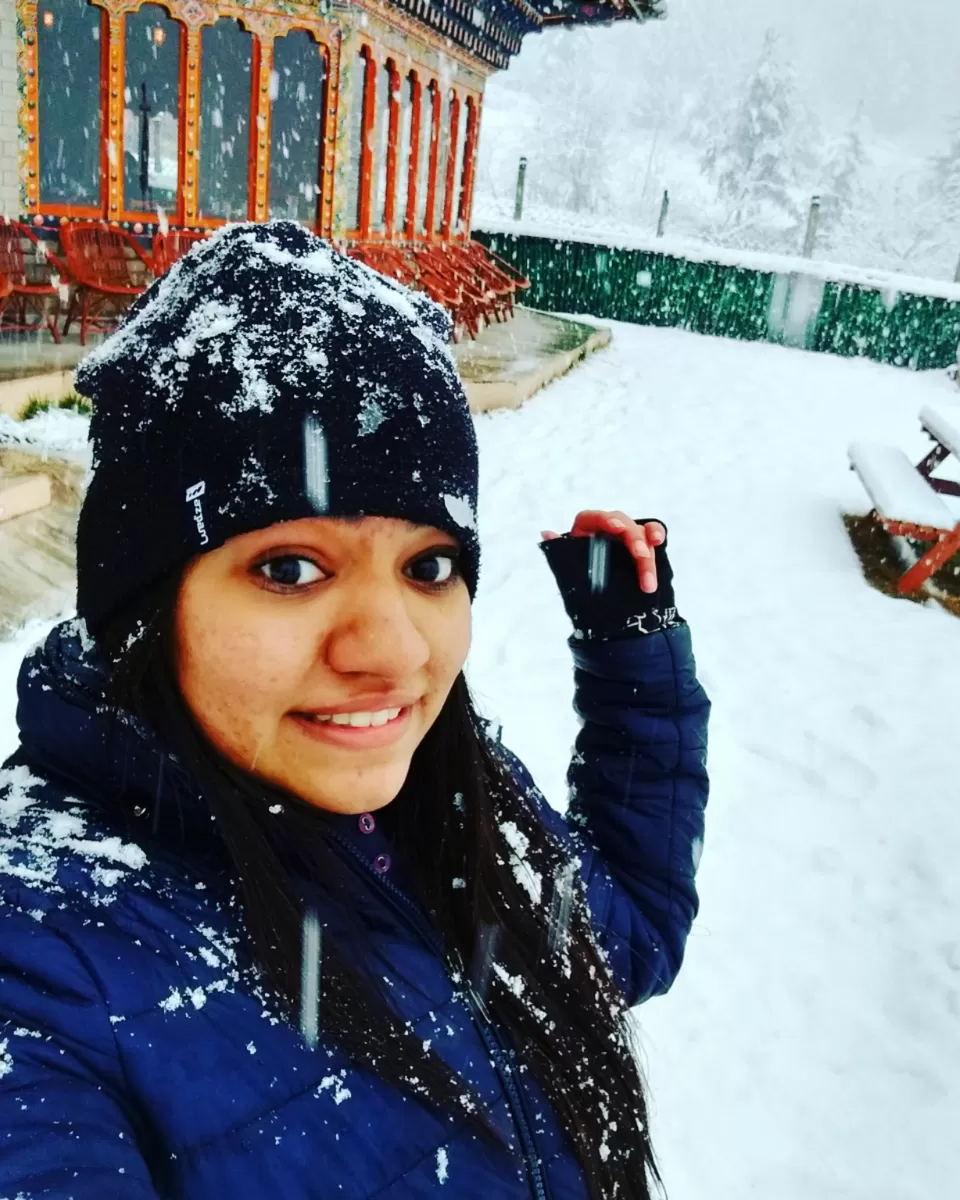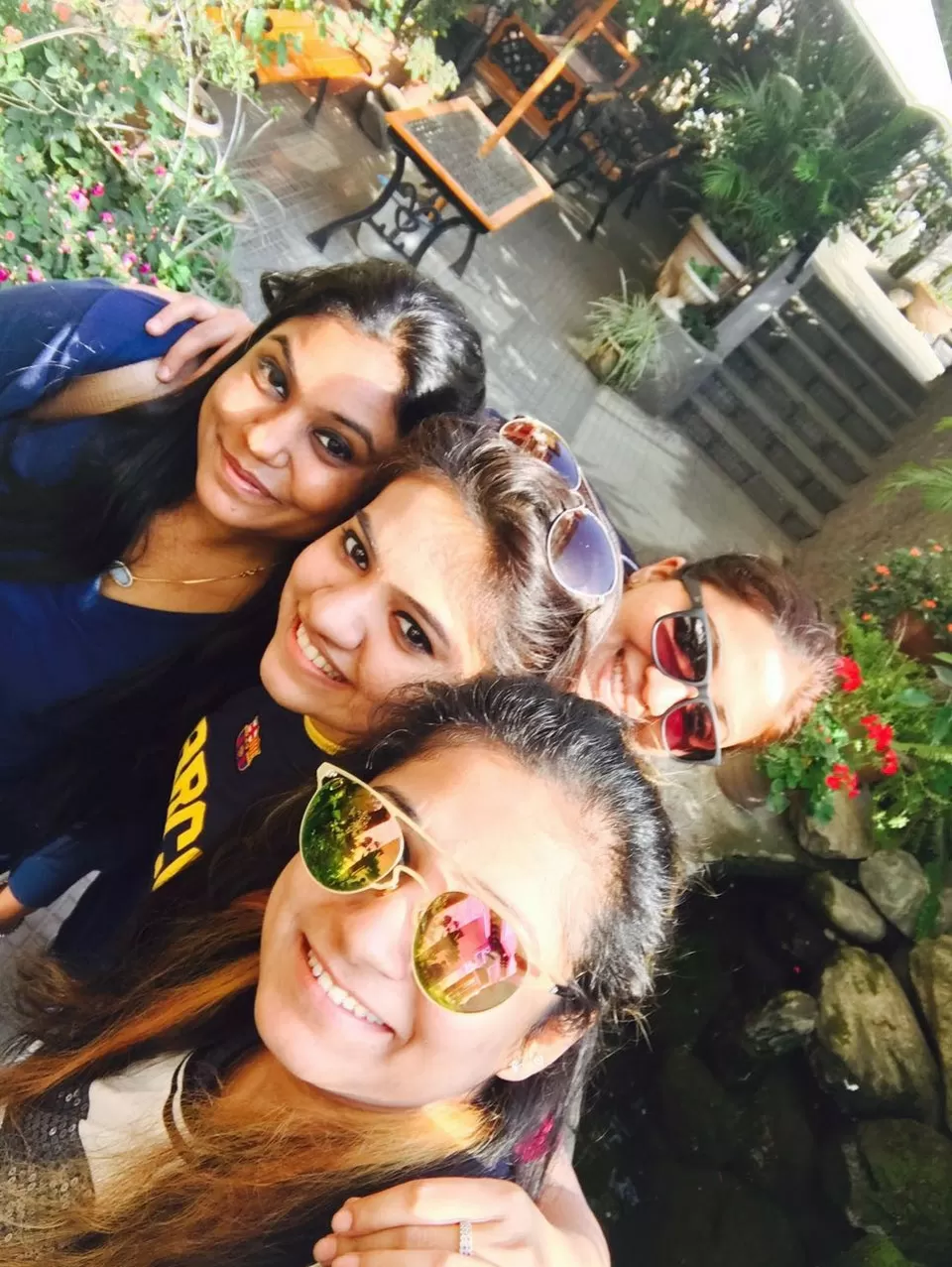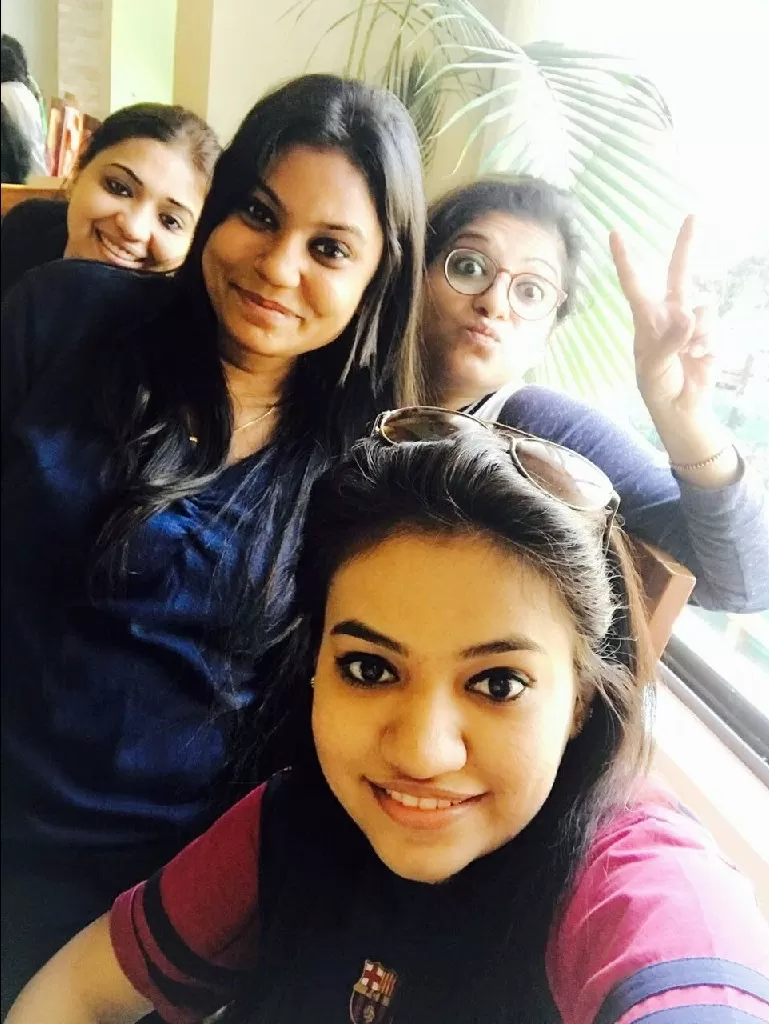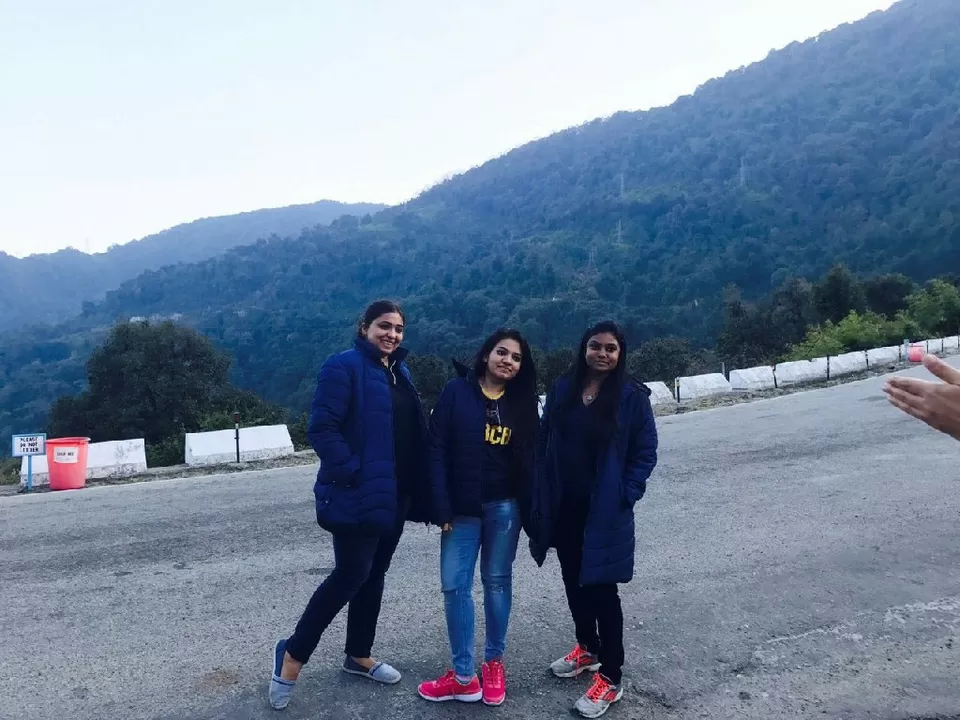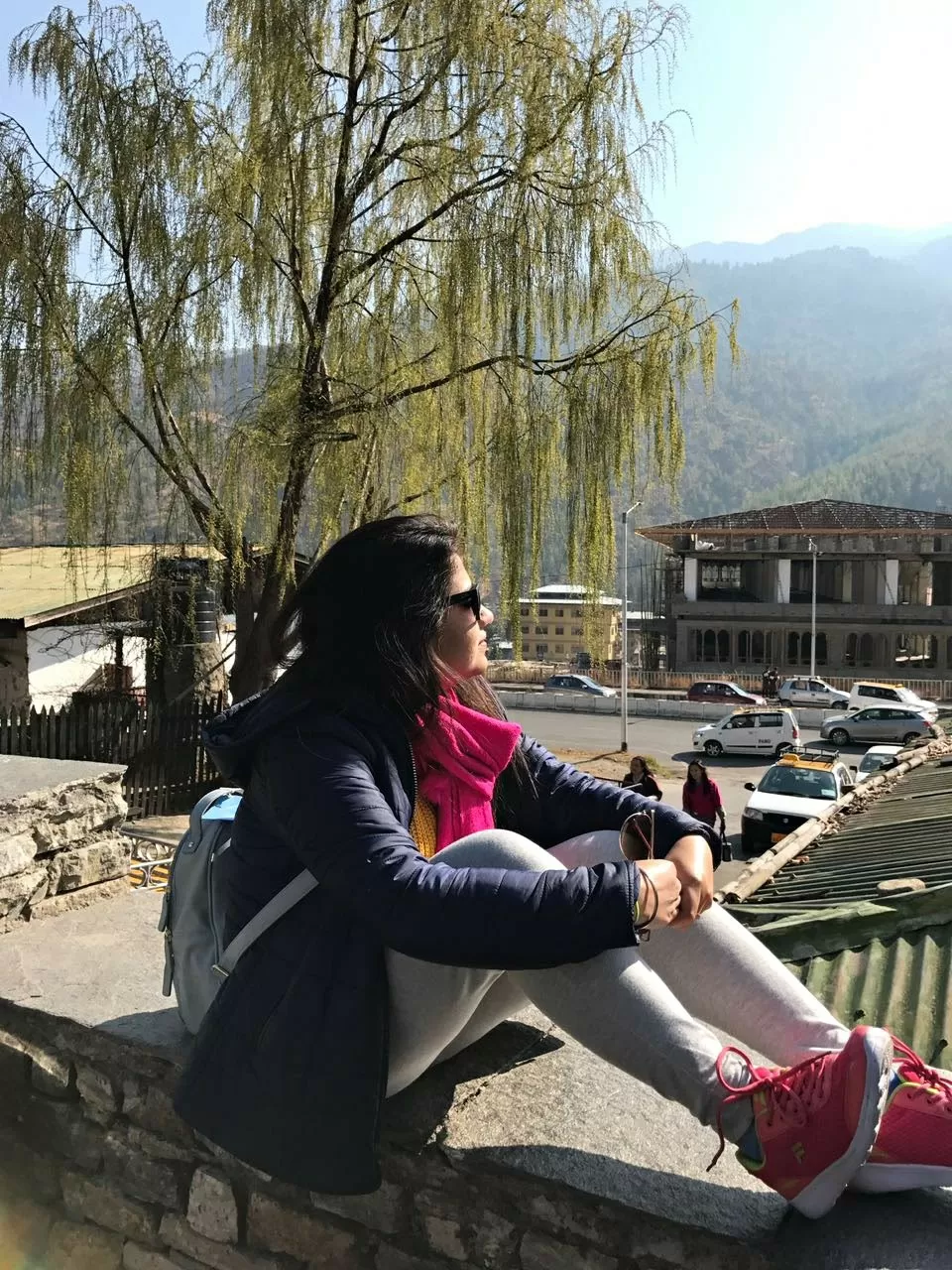 When one day, you just find it difficult to cope up with the speed up lifestyle that we lead, you yearn for Solitude which is to say, recovery, return to myself, th breath of a free, light and playful air.
In one such situation, I came up with this ad of all girls traveling group to Bhutan and without giving a second thought, i booked my tickets to it.
"The Land of Happiness" "The Land of Dragon" Bhutan 🇧🇹
Day 1 Bagdogra Airport- Phuentsholing(Bhutan)
On our first day, we started our journey from Bagdogra Airport- Phuentsholing via tempo traveller reaching our destination somewhere in the late evening to explore the tiny town after Checking in our hotel.
There is nothing much to explore in here, except getting your Visas/Permission Done which take quite lot of a time