Bhutan was in my travel list ever since I laid my eyes on the tiger nest monastery's picture, a couple of years ago. In September, I got to check off the place from my travel bucket list. I typically get attracted to a destination based on three things, the promise of delicious food, the culture of the place and the possibility of an adventure that the place can offer. Bhutan right from the beginning was the-go-to-place, because it promised much more than the things I had listed. I longed to explore this less-considered destination that still retained much of its traditional heritage and natural landscapes that, by the way, was incredibly epic.
Here are few highlights that will make you consider Bhutan as your next travel destination
1. For its unscathed beauty and the epic panoramic views
Firstly, there is this amazing Himalayan landscape, where snow-capped peaks rise above narrow gorges cloaked in coniferous forests. It is a country where everywhere your sight can reach, all you see is lush green mountains. It is also the last great Himalayan kingdom, engulfed in traditional Buddhist culture. Taking up prime positions in this wallpaper-like landscape are the majestic fortress-like dzongs and monasteries.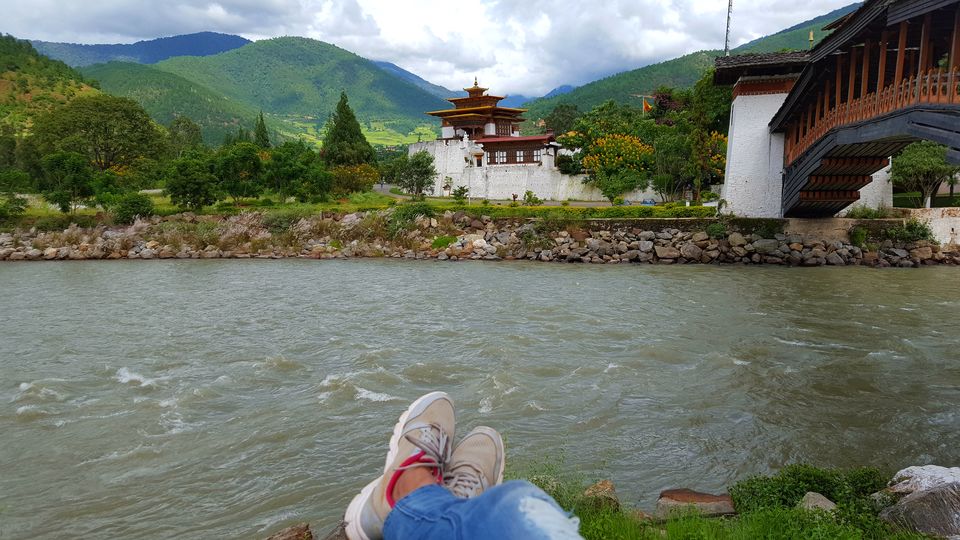 2. To learn that wealth doesn't measure the strength of the culture
Bhutan is no ordinary place. It is the last Himalayan range, where a traditional Buddhist culture carefully embraces global developments. The country's wealth is measured in terms of the Gross National Happiness focussing on people's happiness. As per law 60% of the land must always be under forest cover. This attitude has percolated to the general public too. No wonder Bhutan is the only carbon negative country in the world and continues to always remain one. Where else would you have 108,000 trees planted in the honour of birth of Bhutan's prince? (At other places such an event would lead of extravagant celebrations.)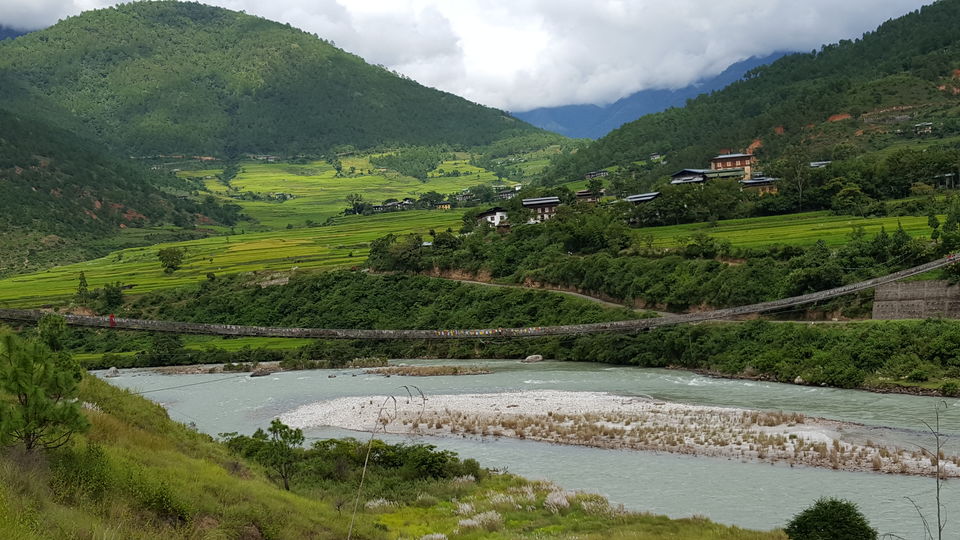 3. Chillies are their pride
This is a country where the rice is red and the chillies aren't just for seasoning but the main dish. Chilies are not only a big part of Bhutanese cuisine; they are also a big part of Bhutanese culture, tradition, and life. Bhutanese for sure have pride for their dish called Ema datshi, a spicy curry made with large, green chilies in a cheesy sauce, which is a must try for everyone visiting this country. To know why Bhutanese love the red, hot chillies, check my article "Bhutanese love affair with their chillies"
4. To teach you to travel responsibly
Bhutan teaches you to travel in a responsible way. When you're in Bhutan, it's like you're transported to another world altogether. You can't find a single car honking on the road, people cross the road only at the zebra crossing and the best part is cars wait patiently till the public crosses the road. I don't remember witnessing anything close to this in India. Also, most of the men and women dress in their traditional Gho and Kira everyday. Even though there aren't stringent actions implied to violation of rules, people still adhere to rules cause of their deep rooted love for their country and culture.
5. To experience something that you can't anywhere else
The main reason that you should visit Bhutan is not for their exotic locations nor for the food they offer, but for us to understand the purpose of our life. The best thing is they don't preach us how to live, rather they show us how it's done. They prefer living a life which is closer to their roots, less materialistic yet more fulfilling rather than being part of senseless rat race in the name of development. This is a country where people love their King and are genuinely happy with the way their life is, which I found to be truly inspiring.
Kadinchey La Bhutan for all your warmth and teaching the world that money can't buy you happiness!