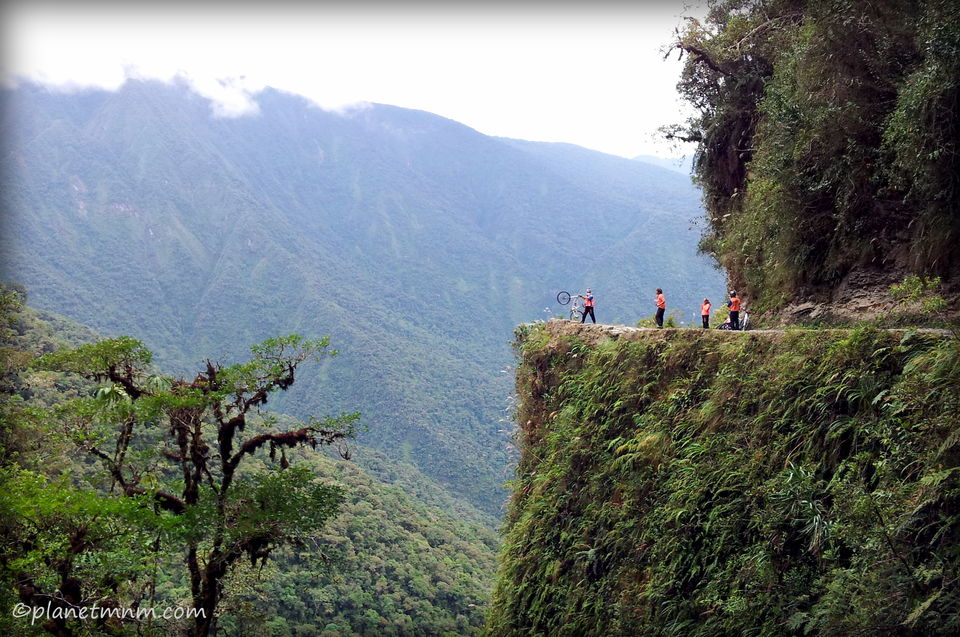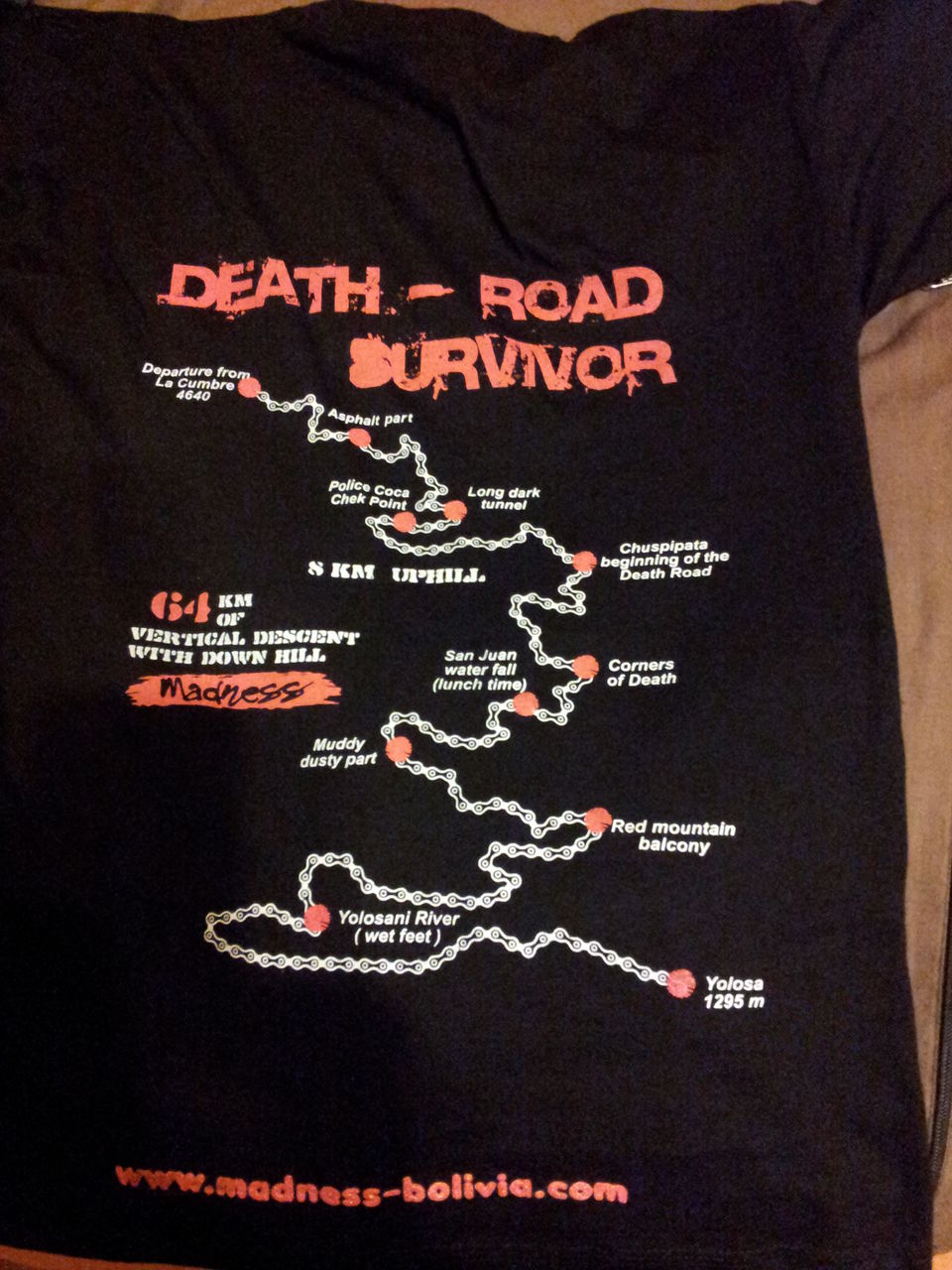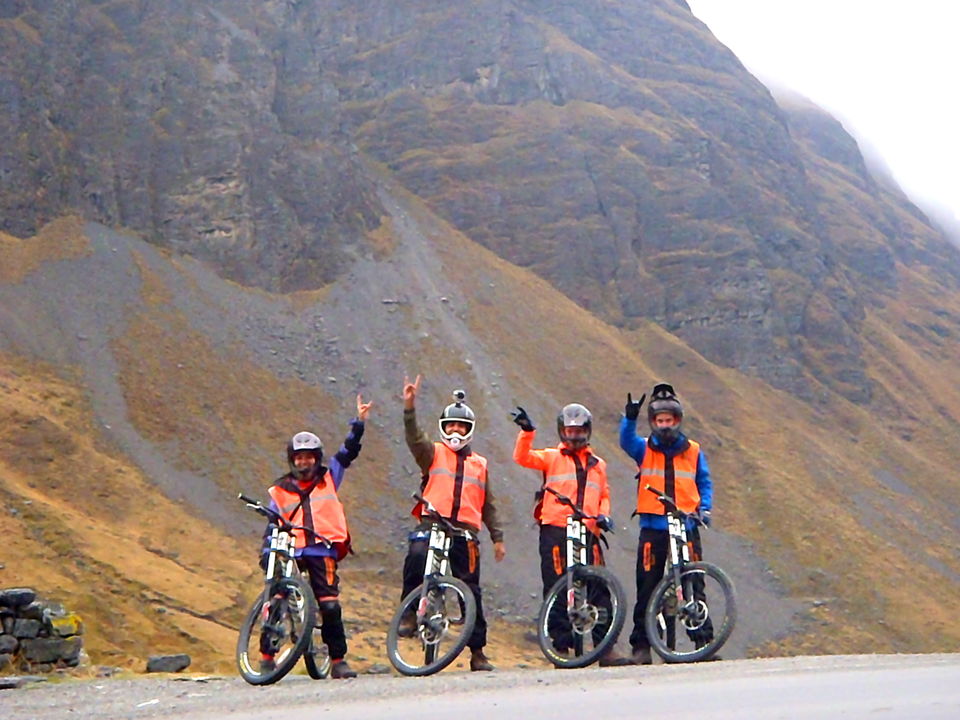 Have you heard of the Death Road in Bolivia?
What and where is Death Road?
Death Road, also known as the most dangerous road in the world, is in Bolivia an hour north east from the capital city La Paz. Officially known as Yungas Road, this road is unpaved, about 65km long and descends 15,000 feet from Andes to the Amazon Forest.
Why is it called Death Road?
Until a few years back Death Road was the only main interstate road that connected La Paz (capital) with North-East Bolivia. All traffic used to come from here, and during the rainy season the conditions can become so poor due to tropical down pours, constant fogs, loose rocks, land slides and low visibility causing a great deal of accidents (a few can be seen on youtube). Some estimate that approximately 200-300 people used to die every year. Hence Inter-American Development Bank named it the 'World's Most Dangerous Road' aka Death Road. Now that a new better alternate road is an option things are getting better.
Cycling through the Death Road
After coming to fame as Death Road a lot of adventure cyclists took the 65 km downhill challenge. With very few guard rails, steep decent, narrow unpaved road, more than 1000 feet drops and a tricky waterfall it makes biking down the Death Road an ideal adventure. I like this article from DailyMail. Although it is more safe to bike than drive on the Death Road there has been at least 30 cyclists who have died since the beginning of this craze. Needless to say almost everyday there are minor accidents like falling off the bike.
Tour companies and the bikes
A lot of tour companies in La Paz offer a full day tour to do the Death Road. Depending on bikes and agencies it can cost between 350 Bolivianos (£35) to 750 Bolivianos (£75). For this price the tour company provides transportation, guides, snacks, lunch, afternoon in swimming pool and pictures or dvds. We went with the company that provided us with double suspension Specialized mountain bikes (as I am biased towards Specialized having one back home) for 450 Bolivianos (£45, US$70, INR 4500). It was an excellent decision and such an adrenalin rush!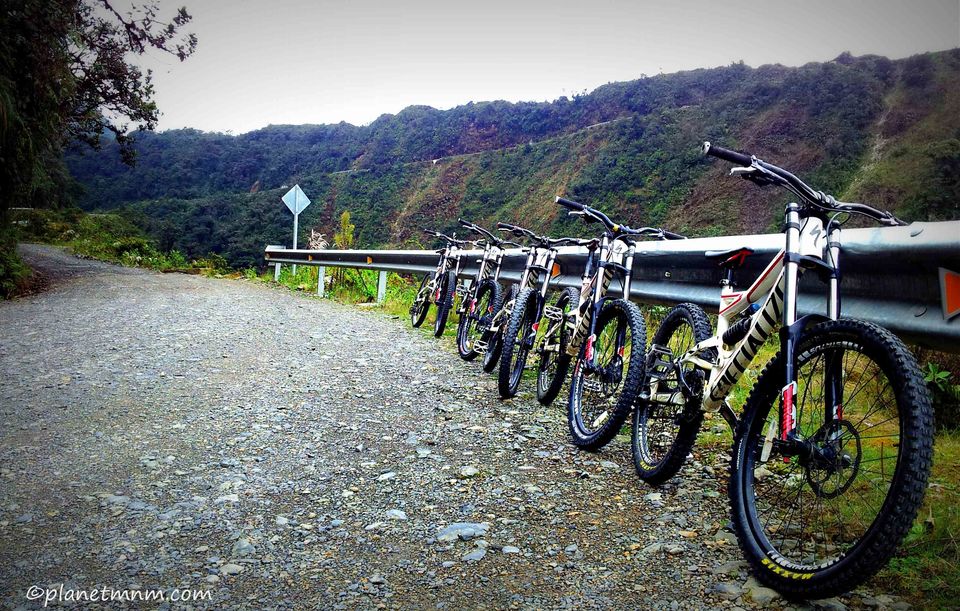 Death Road in breathtaking pictures – section by section:
Section 1 - On Tarmac
It starts at 4650 meters above sea level at the La Cumbre Pass. It is very cold at this altitude. Wishing there were no clouds or fog.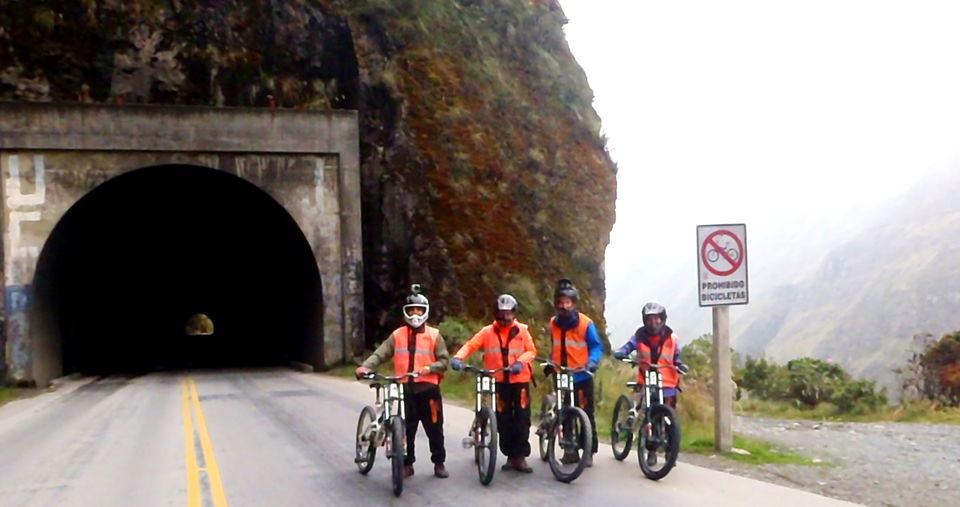 A small tunnel before the start of Death Road, on tarmac section.

Riding down the mountain
Section 2 --- The Real Deal
After about 45 minutes downhill (and a bit of uphill) the real unpaved Death Road starts. It goes down all the way to a small town called Yolosa (at 1200m).

Riding the dangerous Death Road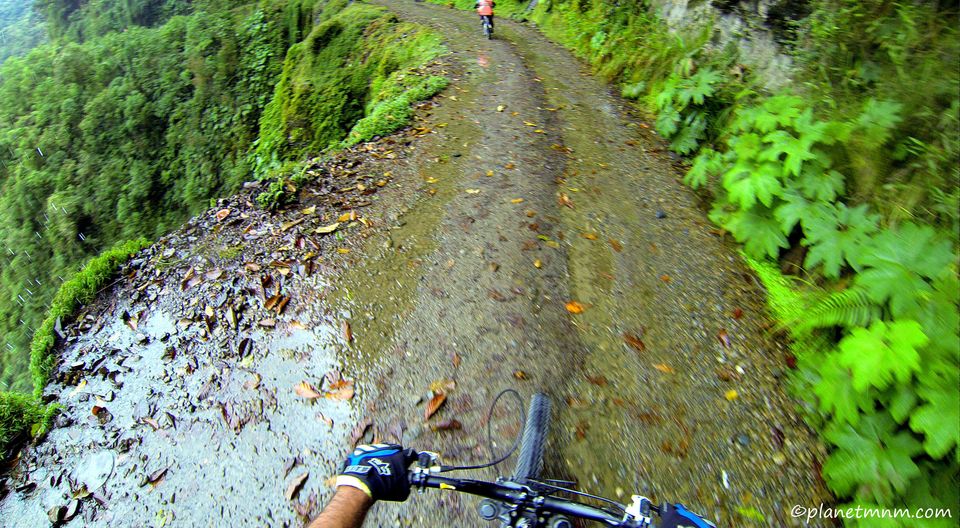 And the road gets narrow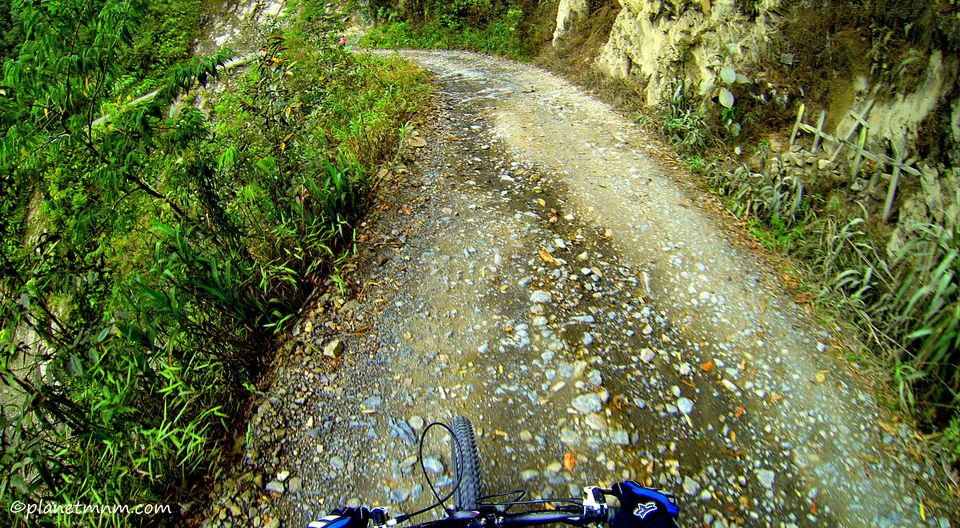 It's a skill to balance going down fast on these roads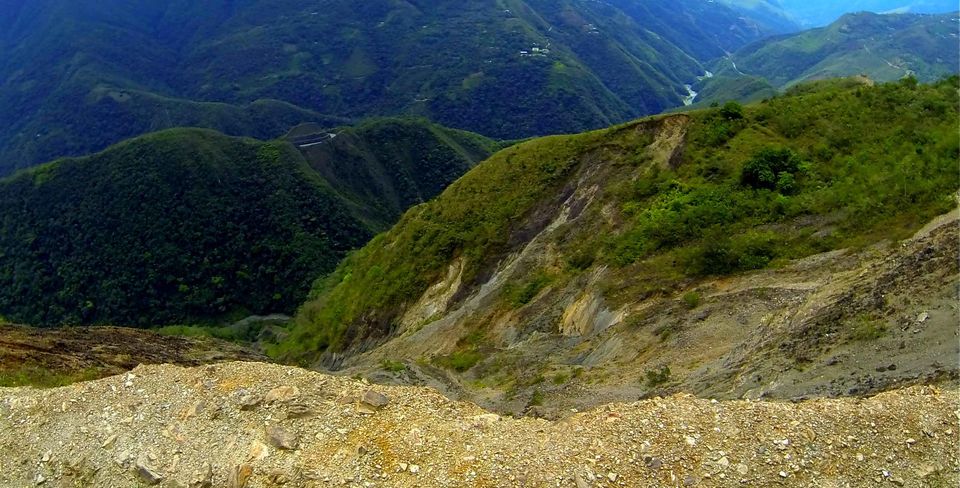 The Sheer Drop
So if you like the thrill, get to Bolivia and do it for yourself .... Like I survived the Death Road...
This travelogue was first published on PlanetMnM.com with additional pictures.