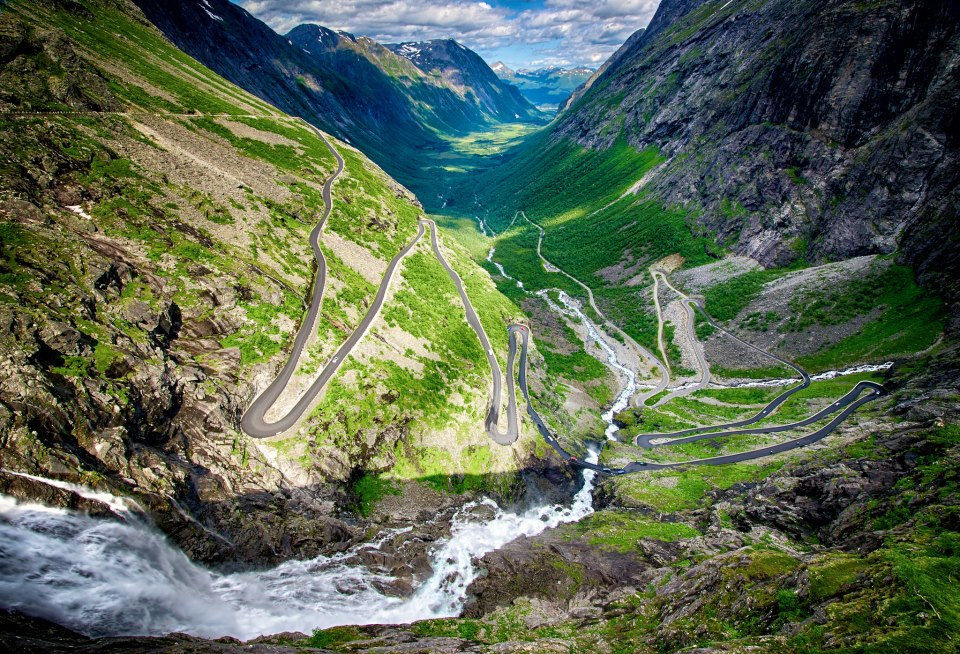 The world is a fascinating place, full of adventure and discovery. For those with the gumption and grit, there are 10 insane road trips that require white-knuckle precision to navigate. The scenery on some of these roads are so spectacular, that the beauty itself can distract drivers from the task at hand, often making the journey a dangerous one. These sketchy roads have become tourist attractions for the adventurous. Here is my list of the world's 10 most spectacular roads to drive on.
North Yungas Road – Bolivia
Otherwise known as "the Death Road," North Yungas road is in the Yungas district of Bolivia. This road is about 40 miles long, extending from La Paz to Corico. According to the Inter-American Development Bank, this road is considered the most hazardous in the world. Nearly 300 people each year perish while driving this treacherous road. Despite the presumed adventure of driving yourself, the best thing to do is hire a car and leave the driving to a professional so you can enjoy the amazing views.
The road connects northern Bolivia to the Amazon rainforest district and comprises a single track that is a mere 10 feet wide…without any guard-rails! The dramatic drop-offs make this drive exceptionally dangerous, again, because of the lack of guard rails to keep vehicles from falling off the edge. The weather also adds to the danger as mist and torrential rain makes the drive exceptionally risky.