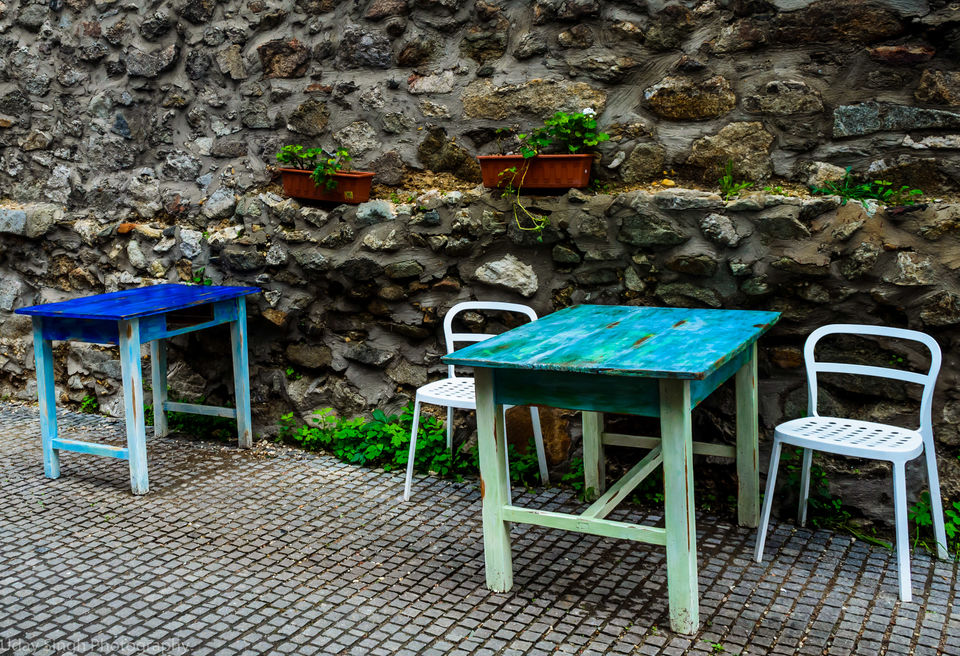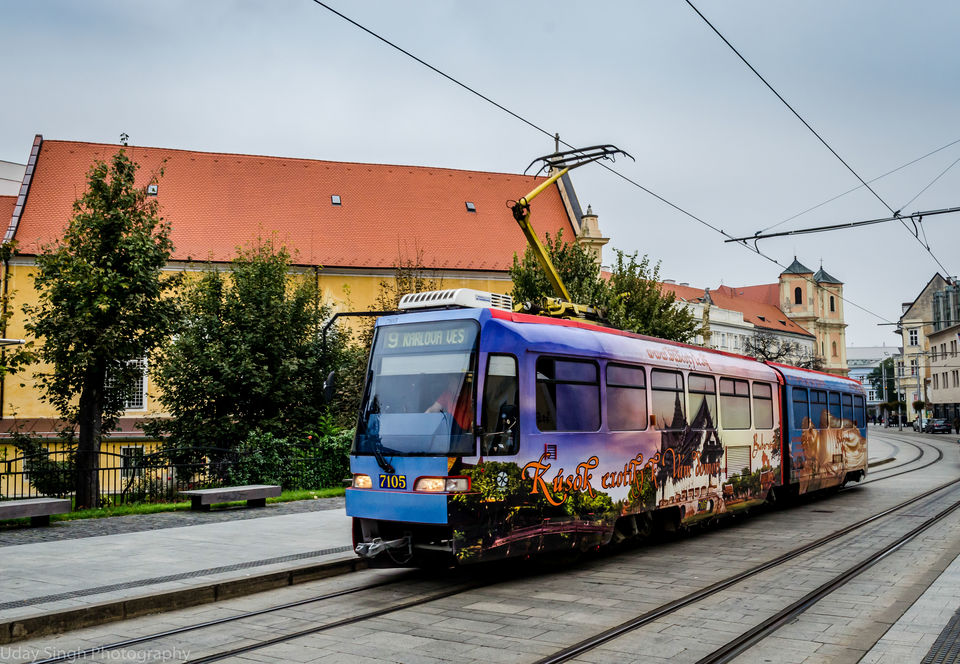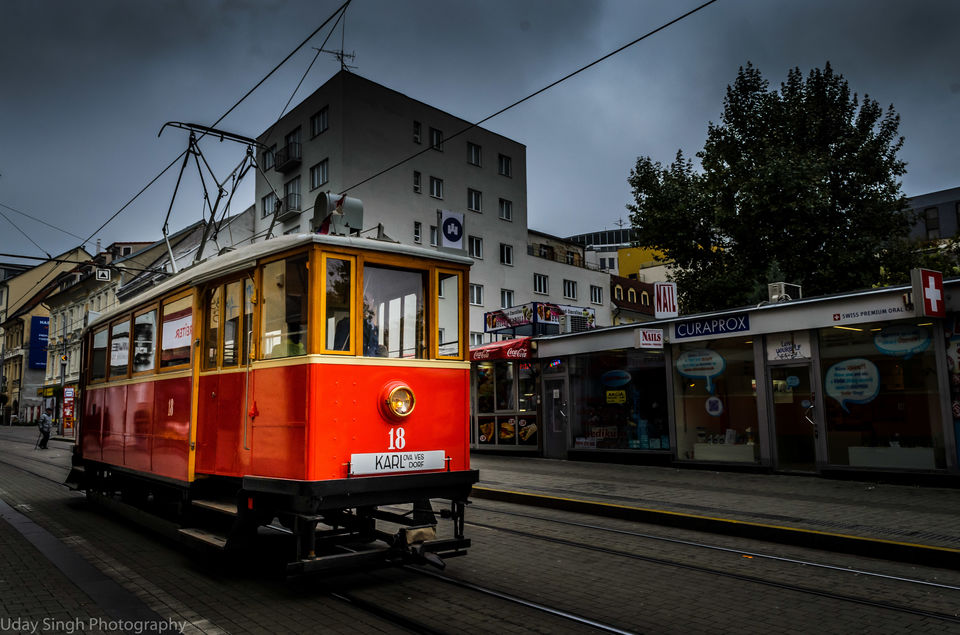 Bratislava:
I got down at the Poprad railway station at around 1:00PM and went around the counter to find if there is any train to Bratislava. Luckily, they had a train to Bratislava at 1:30PM which would reach Bratislava at 06:30PM. Without thinking further I bought a 15 Euro ZSSK train ticket to Bratislava. This was my first long train journey in Europe. In the train, I met a beautiful Slovak girl who was doing her PHD in media studies in Slovakia. She had been to India earlier as a backpacker. So, we had enough interesting topics to share. She later offered me some cookies to eat.
In the same compartment, there was a man and his son-in-law who were travelling to London to watch a football match. The duo did not speak English, so the young lady acted as a translator between me and them. They looked quite amazed to see an Indian travelling solo in Slovakia. They offered me a Chicken Schnitzel, a loaf of bread and small sweet cucumber like vegetable which accidently slipped from my hand. So, he gave me 2 more of these 2 eat. They recommended me a local alcoholic drink Slivovica to try. We got down at Bratislava. They then offered me a lift in his friend's BMW and dropped me near the hostel I had planned to visit. Their friend had bought a home madeSlivovica (Strong Alcoholic beverage) which they offered me to drink saying it's water. I took 1 sip of it and could not take it further. It was so strong that the smell and the taste of it lasted for an hour in my tongue. It was an excellent hospitality from their end. I loved the food and their kindness.
I had heard pretty good reviews about Wild Elephants hostel so I just walked to the hostel without any prior booking at 08:00PM. This time again luck favored me and I got a bed for couple of nights. The hostel had some real wild travellers as the name said. They had some amazing volunteers from Latvia, UK, Italy, Australia and Spain. Owner looked amazed to had me there without a prior booking. They had an amazing drink party going on in the kitchen area with travellers and volunteers playing Kings cup game. I joined them too with traditional Polish vodka and a beer I was carrying in my bag. After hostel party, we went for a pub crawl. Pub crawls are one of the best things you experience as a traveller in Europe. I joined the group which had Scottish, Australians, British and Spanish guys and gals and we went to couple of clubs in the town. Bratislava has an amazing night life. We went to a club named Subclub in the end which played mind blowing underground music. We partied till wee hours in the morning. Next day, I slept till 12:00 with heavy hangover. Luckily, hangover was over by evening. The owner was quite fond of Hindi song – Mundiya tu bach ke rahi. So, he played and we danced on it. Again, we partied till 1:00 in night in different clubs with same set of people along with some new travellers. Volunteers had organised a hand football tournament. So, we went to one of the pubs to play. Of course I lost against the experienced players there.
Third night again we partied with some Mexicans, British and Australians. I loved the city and the hostel so much that I extended my stay for 2 more nights. Once I accidentally spilled around 200 ml of Coca cola on my bed. They were very sweet and did not go mad at me, instead changed the bed for me with the smile.
City looks as beautiful in day as it is during night. I found this small city to be very beautiful with so less people and has an amazing old architecture. I met an interesting American guy who was very fond of Coffee and the art. He took me to some of the best coffee houses in Bratislava. He was living in Europe for quite a long time learning different European languages and studying health science. I also met a group of Mongolian students who were studying in Prague and had come to enjoy a weekend in Bratislava. They asked me a lot many questions on India which I happily answered.