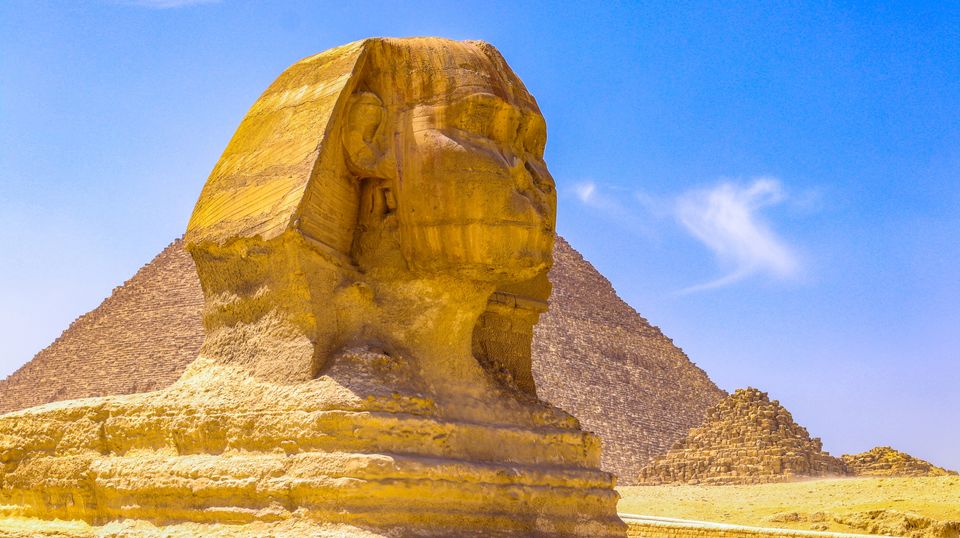 Just landed in Cairo had a glimpse of the airport and went to downtown for a accomadation the day ended just chilling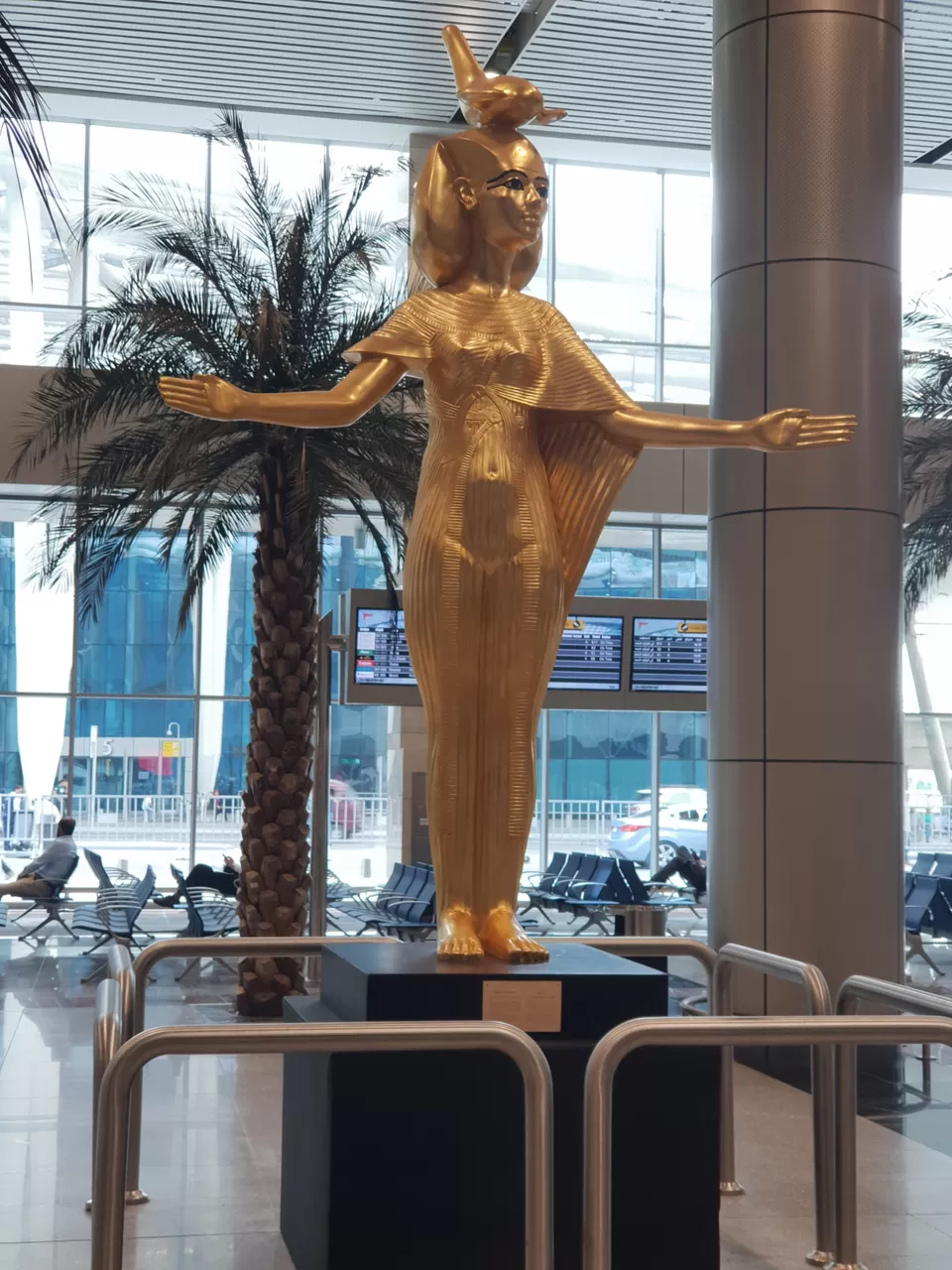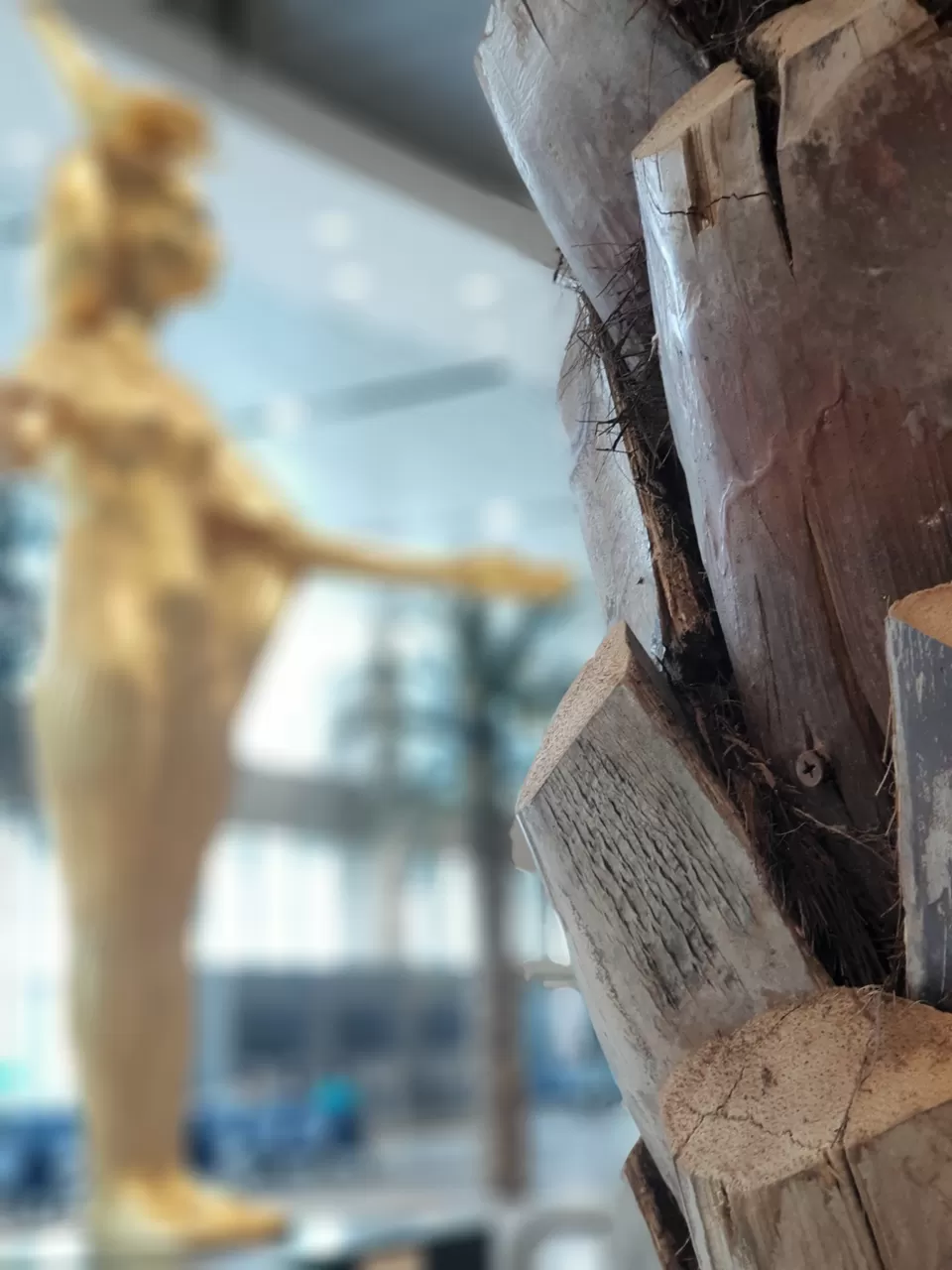 Started to the black and white desert
THE BLACK AND WHITE DESERTS'
1:LOCATION: located 45 kms from north of the town of farafra and about 420 kms from Cairo,Egypt
2:How to get there:the packages are the best way because they take care of every aspect you would need to enjoy it
3:THE TRAVEL:It takes about 6 hours from Cairo by a car.
4:THE PACKAGE:It's a 2 days and 1 night package which costs 675 egp(approx 2600 inr)/person
5:THE EXPERIENCE:Once you enter the town of Farafra these hosts will take you to their lunch setup and provide some awesome pasta,kubbus,salad,chips etc.
The food will be mindblowing,after food they serve you with some tea probably one of the best I've ever had
Then they'll take you to this amazing place called crystal mountain, which is about a 30 minute drive from their place.I swear you'll have one of the best offroad experiences in the ride.then they'll take you to the white desert which is the main attraction here.They have a camping spot in the middle of the desert,one of the best places to hike and camp
When you are freshin up with the campfire and stuff around there these men set up a tent in no time,they begin cooking as well and within a few hours they'll come up with some amazing barbeque chicken and broccoli and some rice stuff.You'd think heaven was no greater.
After dinner they'll setup beds and provide everyone with sleeping bags.
The setup gives much of a pleasure to have a peaceful sleep if you'd wanna sleep.You can even skip deny sleep for the experi0ence and chill out with your buddies.The sunrise is something you will never wanna miss here.
THATS IT FOR DAY 2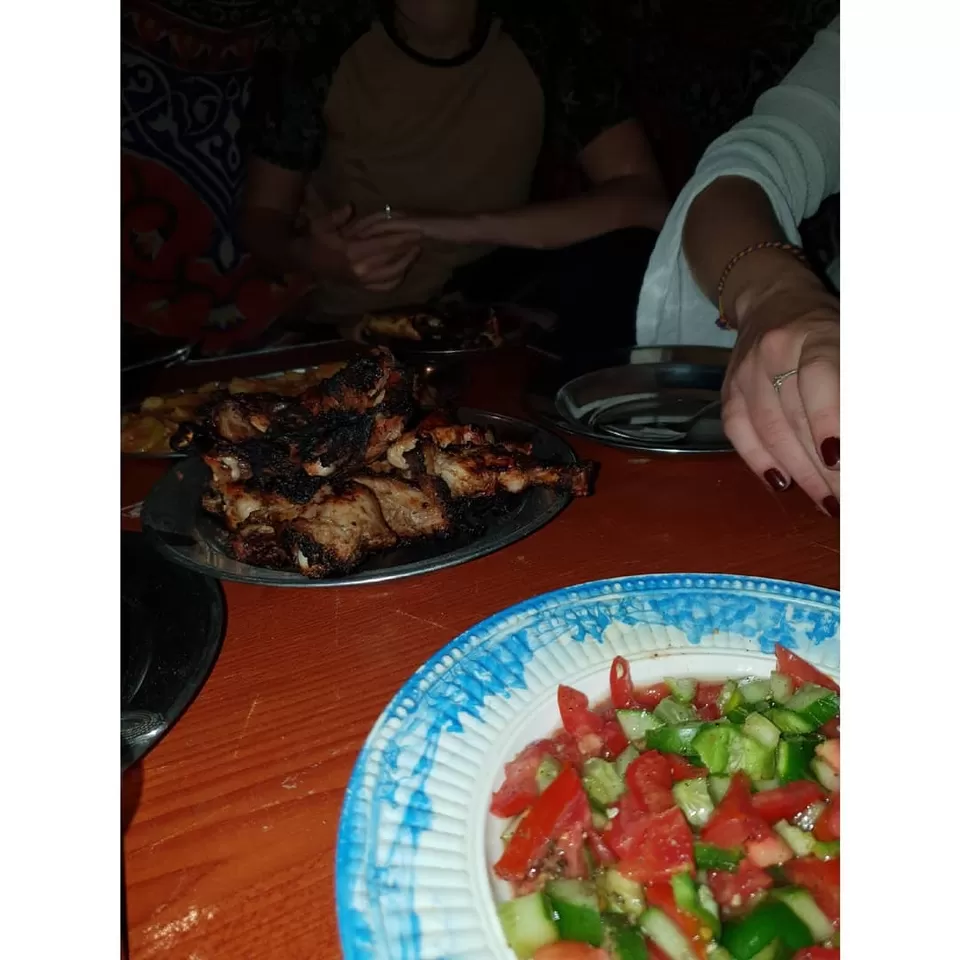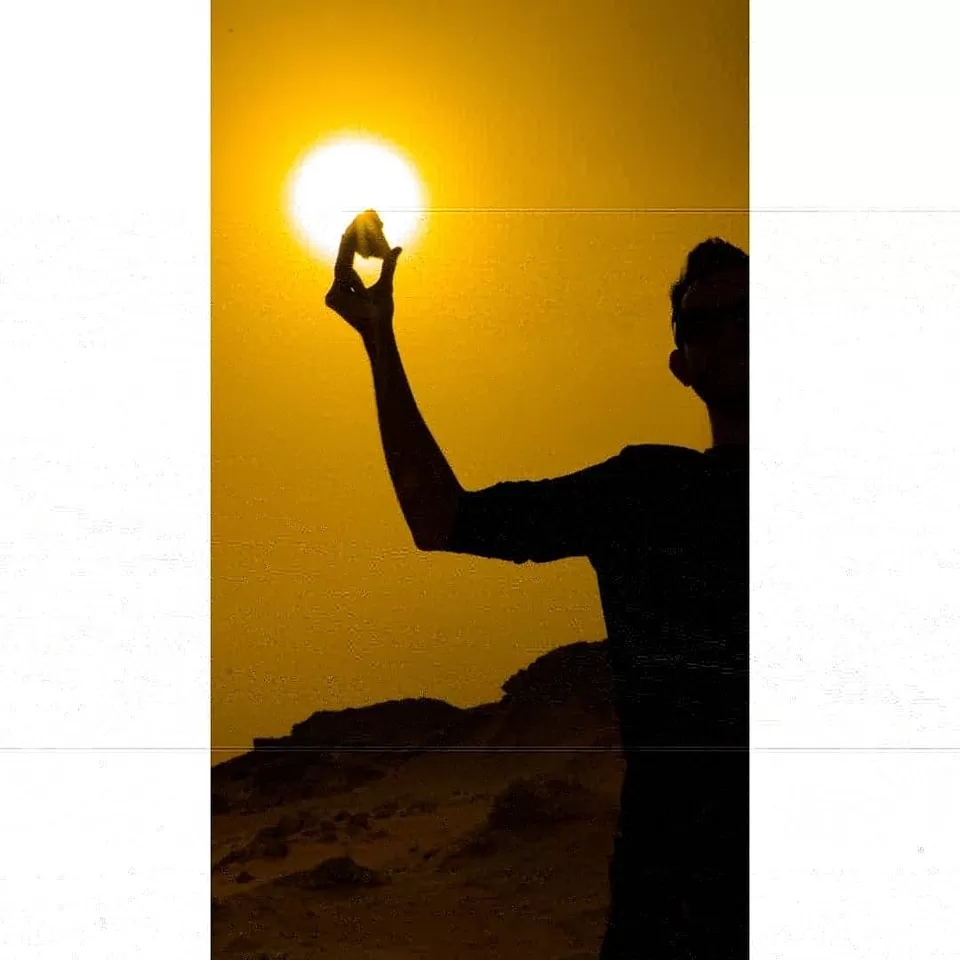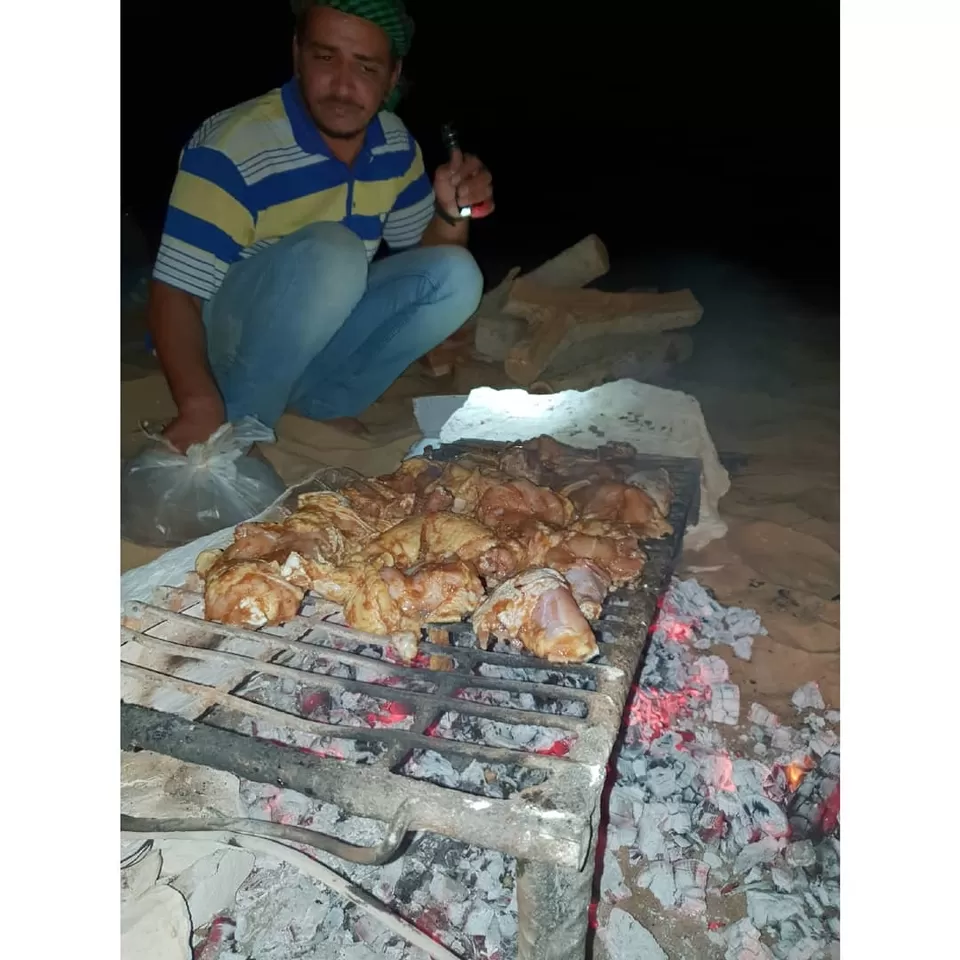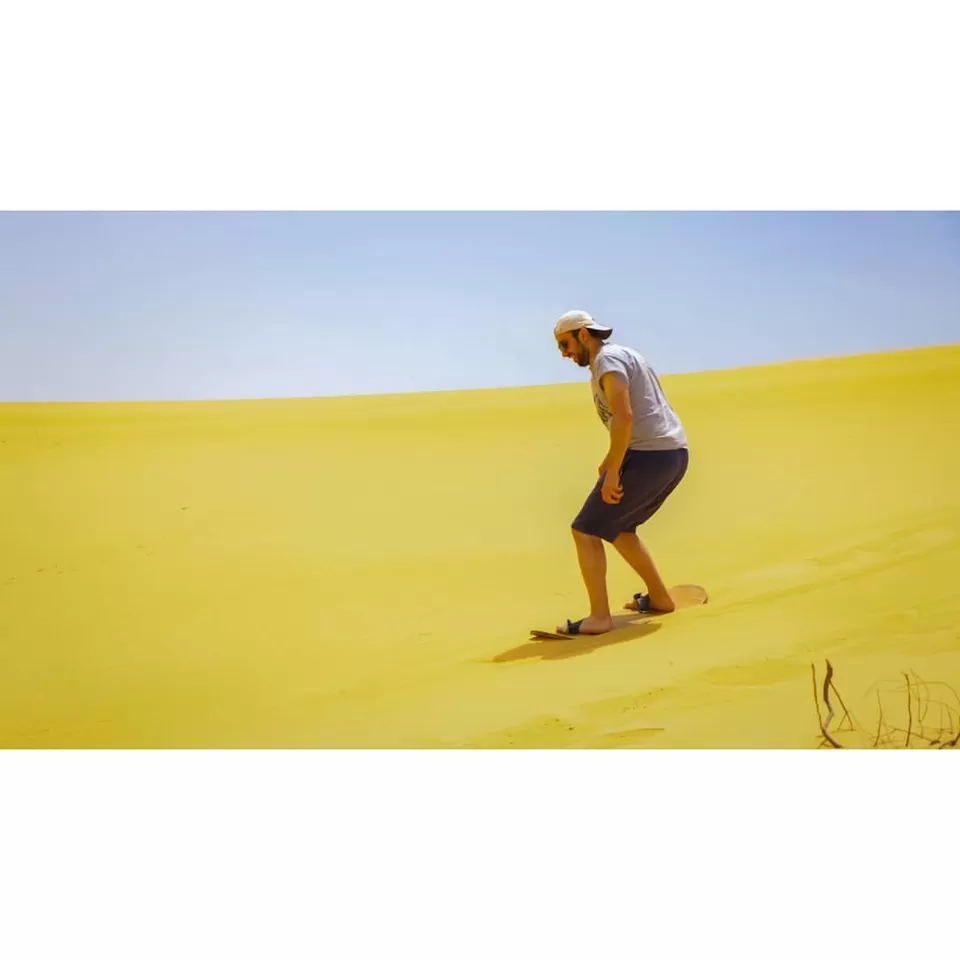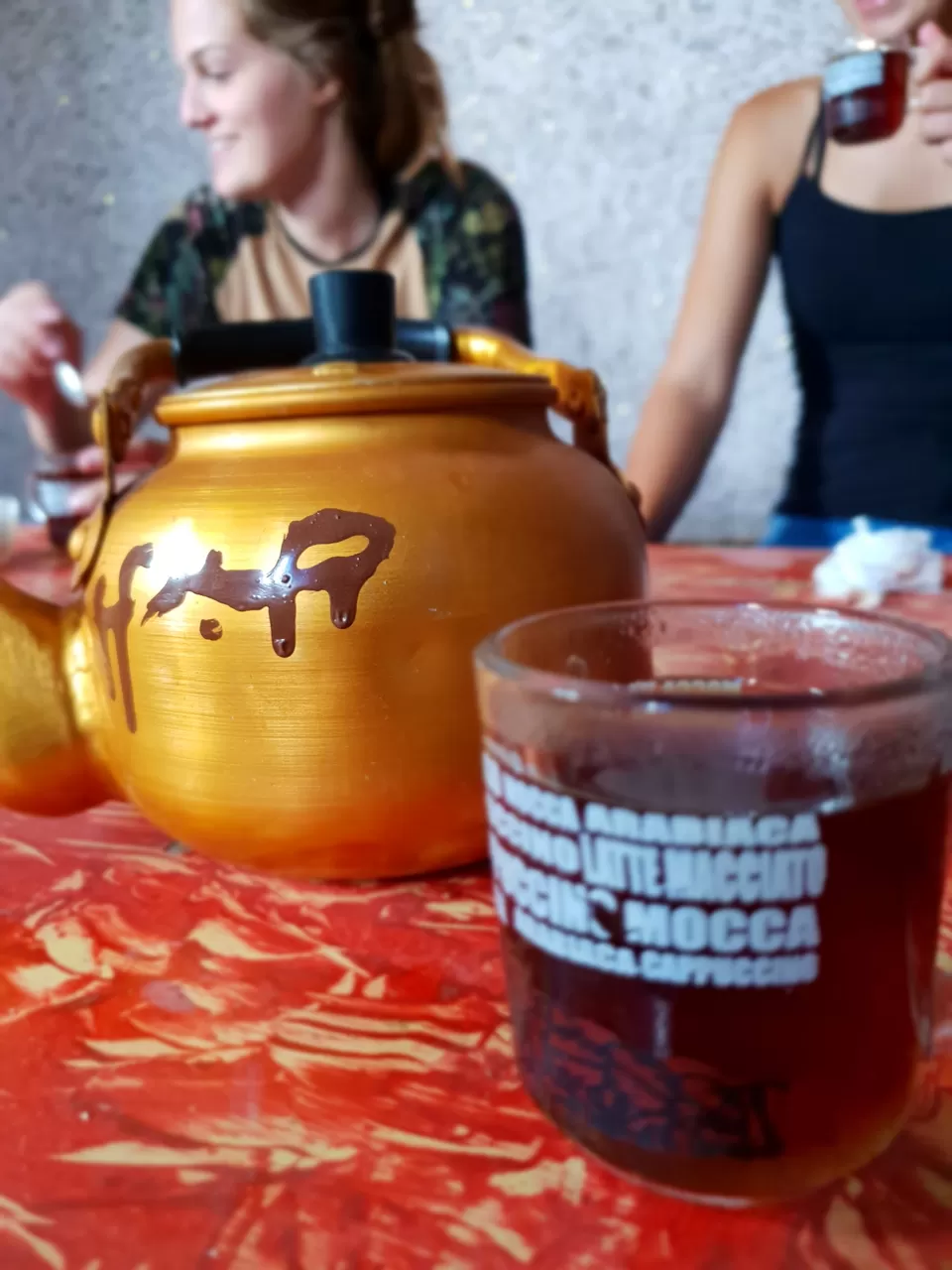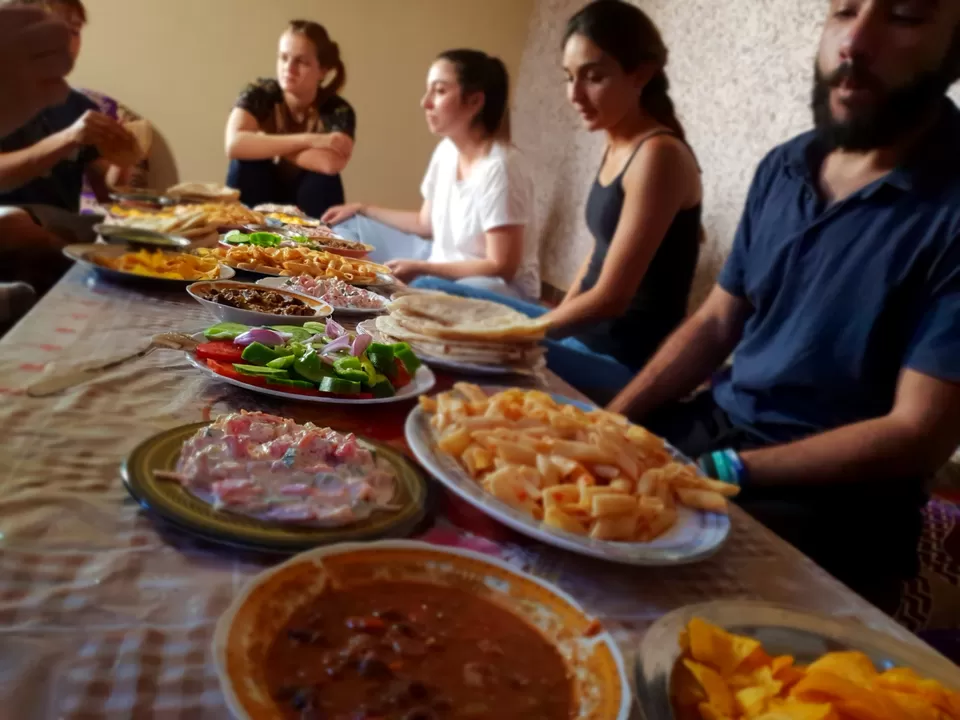 DAY 2
As it dawns these men will wake you up and within the time you fresh up they pack everything and set everything ready for leaving.Even if there are issues viz:tire puncture,battery down,a person getting lost these won't solve it in less than ten minutes and you'll have a quick drive to the mushroom rock near the exit of the desert
Then they'll head you to their dining set up for breakfast with some fresh fruits,salad,kubbus etc with some refreshing tea.
Your next attraction would be the black desert which is a pretty good place for hiking
It takes an hour to go up and return.
You'll get an amazing view from the top of one of the hillocks.
Don't miss out those stone inscriptions on your way up
Then they'll head you to spot for sand boarding which is something everyone should try atleast once in life
After such a breathtaking adventure you'll leave for a hotspring to chill out for a while and thats what puts the end card for the hangout...
6:THINGS YOU NEED TO PACK:A jacket,1 set of dress,snacks,your toilet kit
THATS IT ABOUT THE BLACK AND WHITE DESERTS....