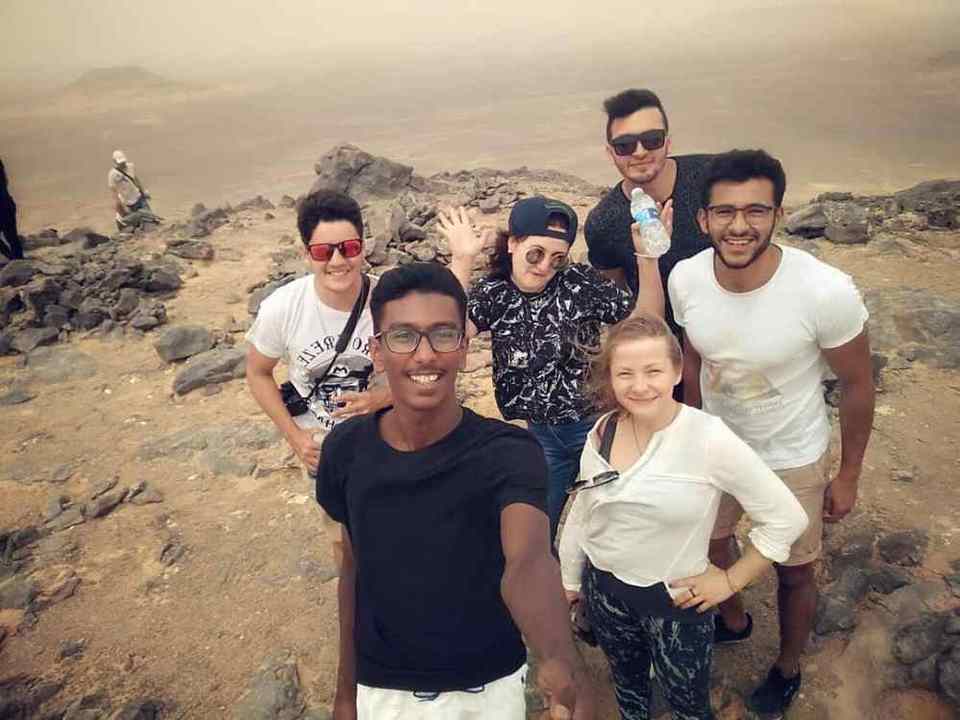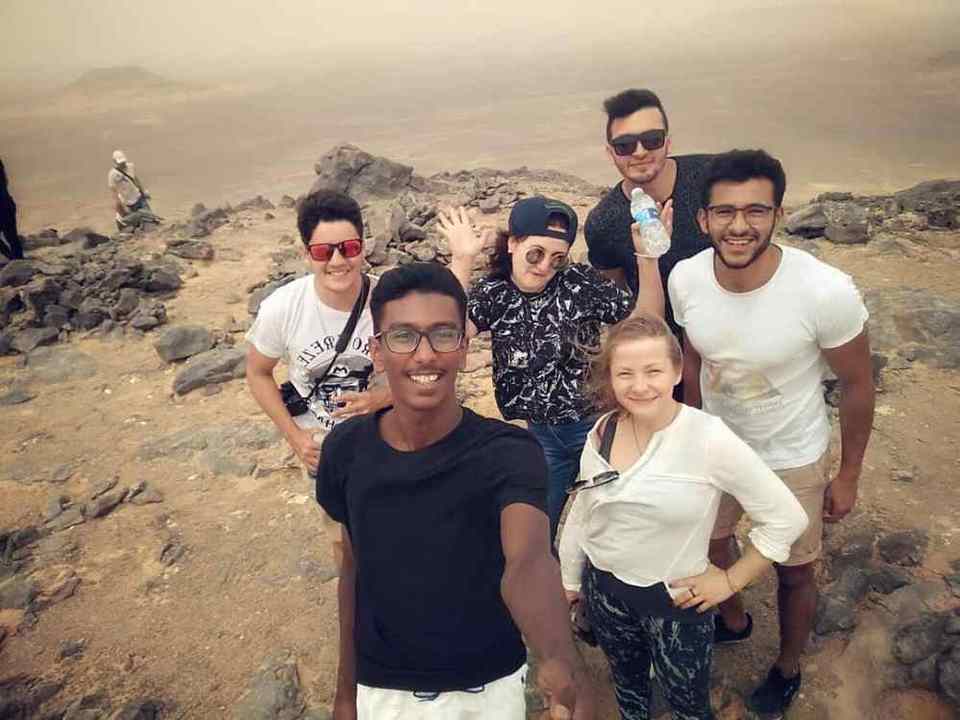 The black and white desert is situated at around a 4 to 5 hour drive from Cairo in Egypt. The commute is nice and smooth with well built roads. Just hire a mini bus for your group and you're good to go.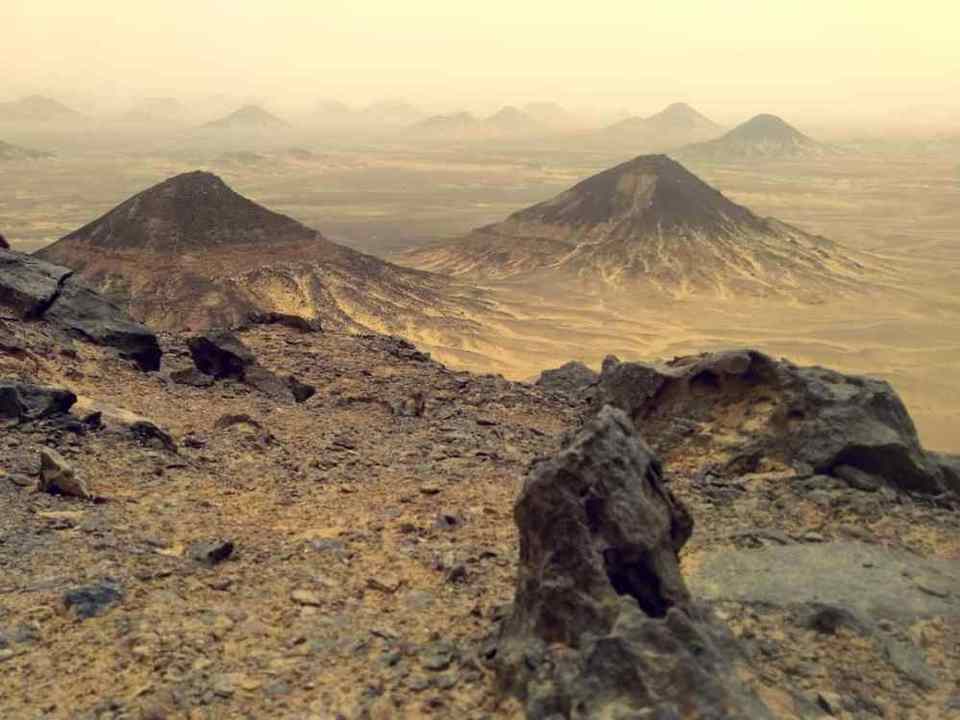 The black desert is completely uninhabited due to the dryness and intense day and night temperatures. The mountains are covered with volcanic black stones. Climbing on soft peak mountains is possible to get a wonderful view of this beautiful spectacle.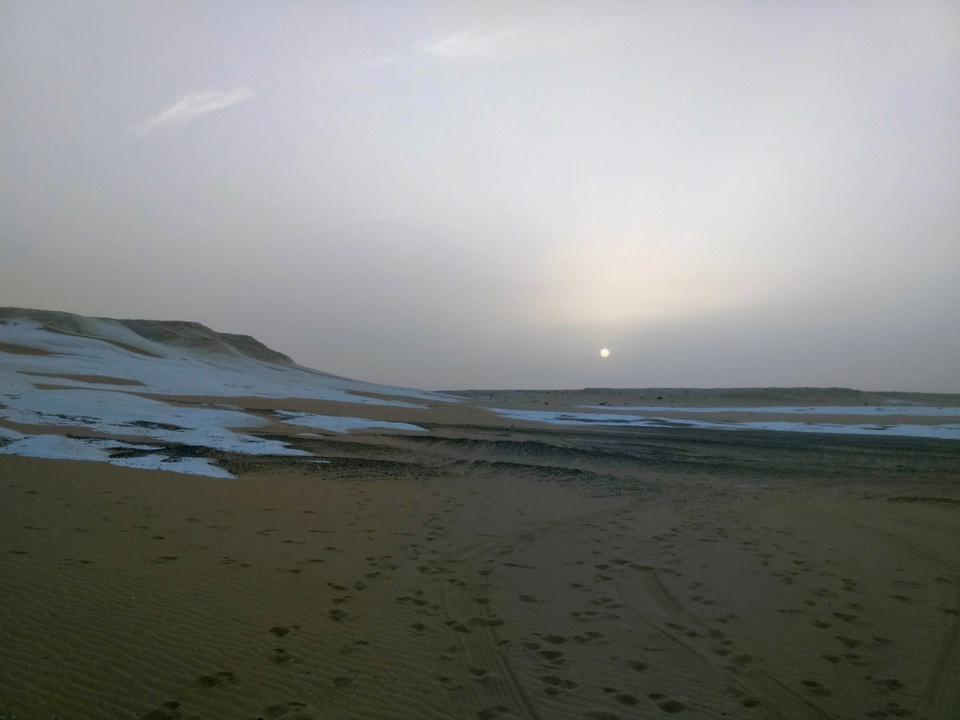 The white desert is truly white in contrast with the typical desert elsewhere.Unlike the black desert, you can find signs of life here and there. We were able to witness a small fox at night. All you have to do is keep a glass of water buried partially in the sand at a viewable distance from your camp. You'll soon be able to see this beautiful creature come in search of water or food.
Many mushroom rocks can be found throughout the white desert. This shape is caused due to erosion and weather conditions and sudden changes.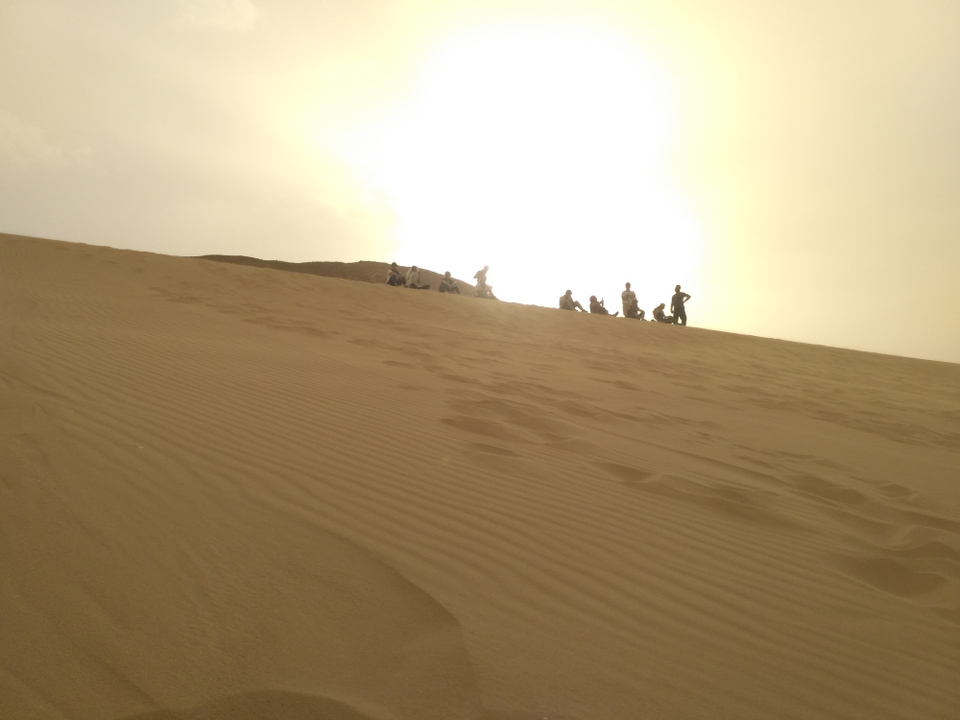 Sand dunes with an amazingly perfect steep can be encountered where you can sandboard. Yes!! You read that right! It seems like a dauting idea in the beginning. But it definitely is worth all the falls and it sure is a lot of fun.
After falling about 37 times, I finally managed to sandboard down the dunes a couple of times.
The most memorable moment for me, was after dinner.
Everyone gathered around the fire. We prepared tea, got ourselves cozy and began sharing our wonderful life perspectives, opinions and experiences. Everyone had forgotten about their life problems and just enjoyed each others company. A total of 8 different nationalities existed together in harmony. In the beginning of the trip I was skeptical to the idea of me being able to talk and feel connected to all these foreigners. I realised that I was wrong when we all shared some of our common beliefs devoid of the fact that we came from different parts of the world. After all, we are humans before we get defined by religion, colour,caste,gender or sexual orientation. We talked, laughed and sang all night. No one wanted to sleep. I was very surprised to see people appreciate my country, India, in a way that I never was able to. Understanding an outsider's perspective for my country was very interesting. I learned so much about everyone that I probably would never be able to get from wikipedia or google. It was truly a magical and deep experience that I will remember forever. In the end, when we saw light appearing from the desert horizons, we knew it was time. Time to go on our own ways again. We all had one last breakfast together before leaving for Cairo. Reaching the city we all exchanged contacts and promised to keep in touch. Saying goodbye was heart rending, but what I earned from these people was more than I could ask for. I am thankful, and I feel blessed, and I hope to meet you next!!