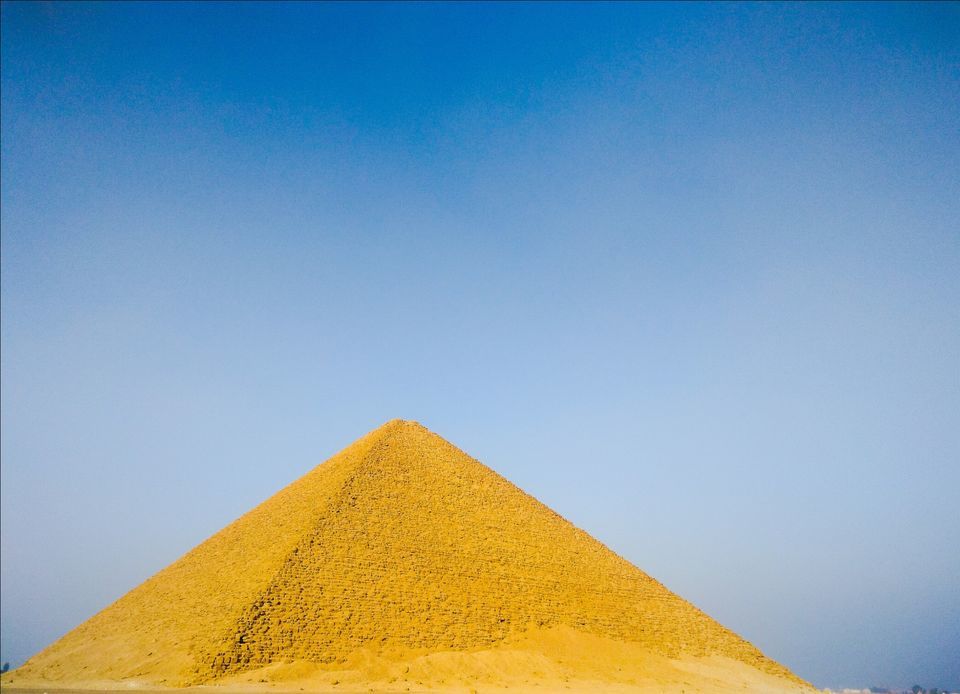 Money fills your wallet but travel fills your soul. Going by this maxim, my friend, Nikhil Anand, and I started scanning the globe to plan our first trip, soon after landing our first jobs. Scientists by profession, we carried out a meticulous feasibility study of the trip, considering factors such as availability of leave, weather at destination, ease of planning and money in hand. After eliminating several options, we finally settled on Egypt - the Cradle of Civilization.
The trip was planned five months in advance with a budget constraint of ₹80000 (including travel). And in spite of forces of nature being hell-bent on not letting it happen (cyclones and floods, literally!),our painstaking planning and on-point execution helped us experience a trip that was way more exciting than we had imagined.
What follows is a detailed memoir/itinerary of our travel in which we covered four major Egyptian cities and the White desert. I hope that it inspires you to undertake a similar journey. I have tried to be as detailed as possible with the places of attraction and the finances of the travel, leaving you with enough experience and money to undertake several more trips in the future.
Keep in mind to book flight tickets early (we booked ours in June) and start the visa application process about 40 days before departure. We acquired our visa through Thomas Cook and it costed us ₹5260 including taxes and service charge. You can opt for a cheaper route by asking a friend to submit (and pick) your documents at the Egyptian consulate in Mumbai or the embassy at Delhi.
Breakdown of expenses
Charges levied at every location and for each activity are given in the itinerary. What follows is a consolidated summary of these expenses.
Note : E£ 1 is around ₹4 and $1 is around ₹70
1. Visa : ₹5260 - Arranged through Thomas Cook
2. Travel : ₹38000 + E£ 300 = ₹39200
This cost includes all flights, trains (booked online) and local commute (microbus/Uber)
3. Entry tickets : E£ 3150 = ₹12500
Student tickets can be purchased at half the normal fee. Prices mentioned in the itinerary represent nominal fare.
4. Lodging : E£ 590 + $40 = ₹5100
This cost includes hostel/hotel stays in Alexandria, Cairo, Aswan and Luxor.
5. Food : E£ 300 = ₹1200
This number is an estimate which includes meals at all local restaurants and purchase of water bottles and snacks along the way.
6. Arranged Tours : $175 = ₹12500
This cost includes Pyramids and White desert camping.
The above total of ₹75760 covers all expenses except tipping and purchase of souvenirs. (E£ 1 is around ₹4)
Flights, trains and the pyramid tour were pre-booked. We carried $600 per person of which I got $270 converted to around E£ 4800. Make sure you travel with enough money, atleast 1.5 times that of expected expenditure.
All times mentioned are local for that country