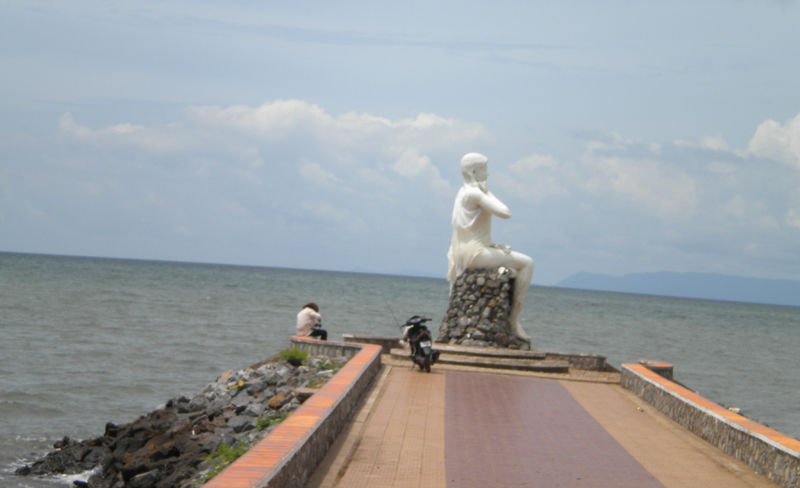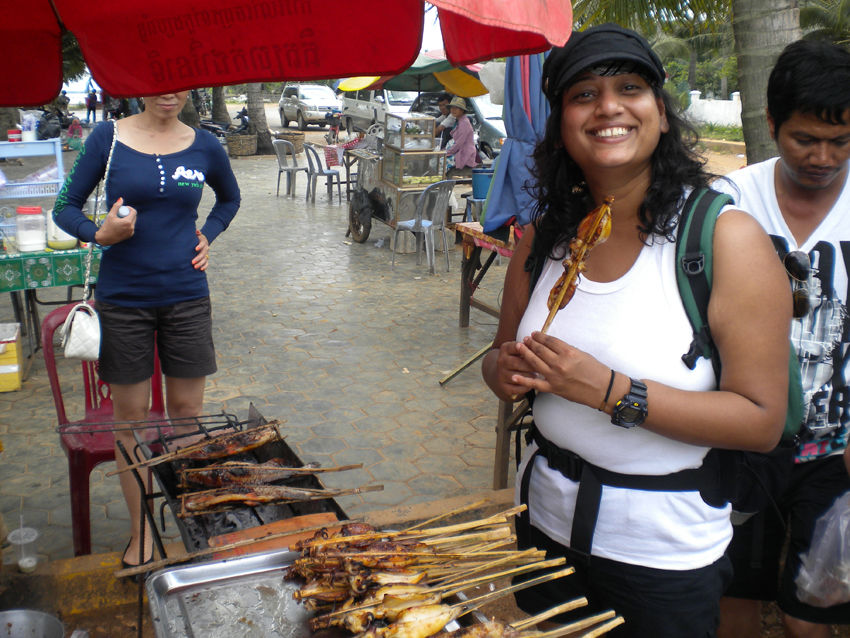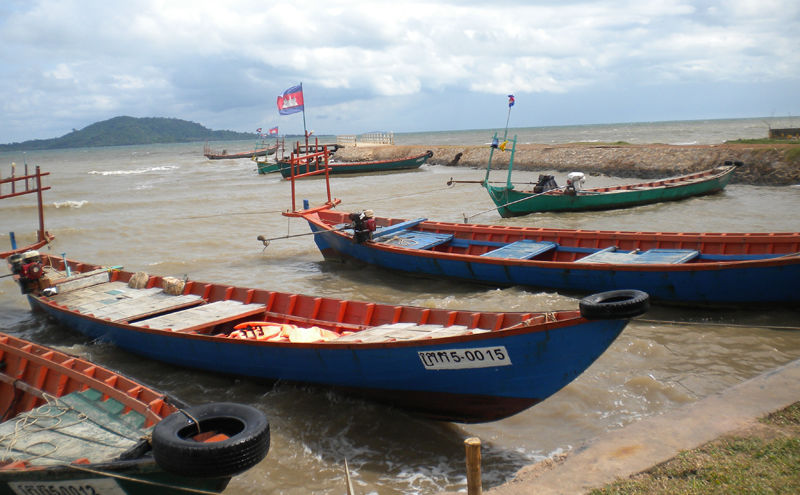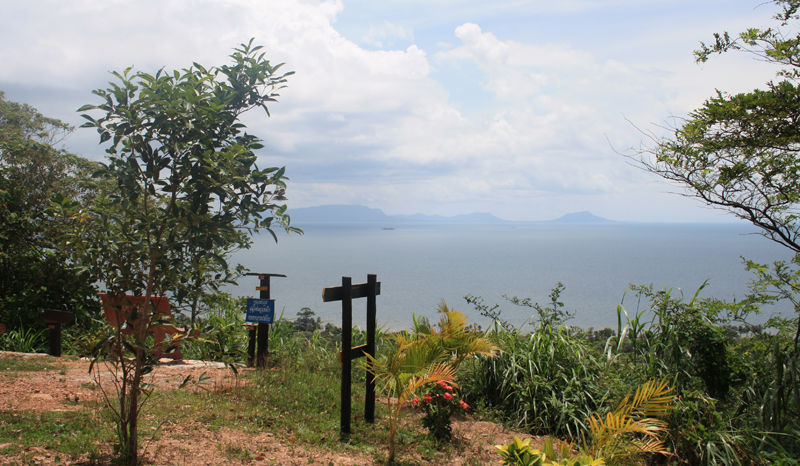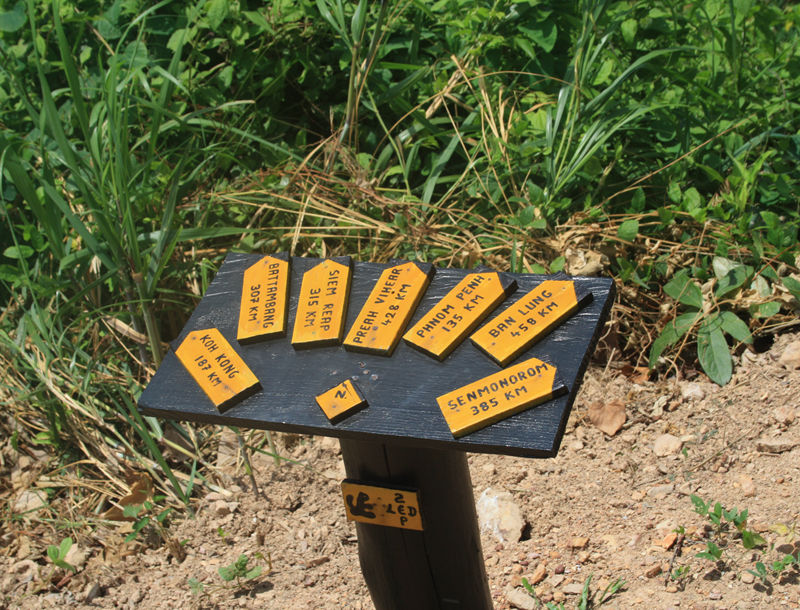 Kep, a tiny sea-side town in Cambodia, once ruled by the French, is often overlooked by tourists because, apart from the lazy white beaches, Rabbit Island, an abandoned (or haunted) Bokor Palace and Hotel in Kampot, some caves, Kep National Park and pepper plantations – there is not much to hold a tourist's attraction.
It is different if you are a traveler not looking to score up on the "legendary" pictures as you find at, say, Siem Reap. But once here, there are few other places in the world that will hold your mind and your heart forever.
I hadn't heard of it until I was actually in Phnom Penh, although I did hear about Kampot and the haunted Bokor Palace earlier. But that is the best thing about not knowing – you are delightfully surprised. And Kep was a surprise I was more than happy to have.
Koh Tonsay (Rabbit Island): A quick getaway from Kep. You could easily hire a boat that plies between the island and mainland on a short but sometimes scary boat ride!! Rabbit Island is a place you don't want to miss if you happen to be there. For me, the highlights were lounging about in the hammocks and drinking beer – yeah, and when fancy took, frolicking in the sea. And no! I did not see that many rabbits either!!! There are a few places to stay, although you could just as easily be a beach-bum there.
The ticket you buy is usually a two-ticket and try not to miss the boat back to the mainland.
Kep National Park: If you are up for a good hike, this could be the place for you. Although, do not expect to run into any excitement – at best, you could see a few monkeys. The trails lead through dense overgrowth and are easy to walk. Carry enough water though and do not worry if you didn't run into too many walkers/hikers.
The people of Cambodia in general are extremely friendly and more so in Kep, which thankfully is now being rediscovered by travelers who stop by en route to Sihanoukville, slightly more popular beach destination.
Getting around in Cambodia is never a problem, what with the thousands of tuk tuks plying the roads and eager for a fare. The fare, of course is negotiable, but chances are that unless you know a bit of Khmer, it could be a bit of a problem!
Eat crab: If you are a seafood lover, this is the place you want to live forever. Freshly procured squids and crabs cooked right by the beach is an experience you are not likely to get anywhere – and for that cheap. It has been said that tourists arrive on a day trip from the capital city just to savour the crab! Could be true, going by the number of people crunching their way to the soft and sweet meat inside!
1. If you happen to be in Kampot, you could take a bus or hire a bike. It's about 25km away.
2. From Phnom Penh, you could get on a bus (about 4-5 hrs)
3. If you happen to be in Sihanoukville, it's a 2 hour bus ride.