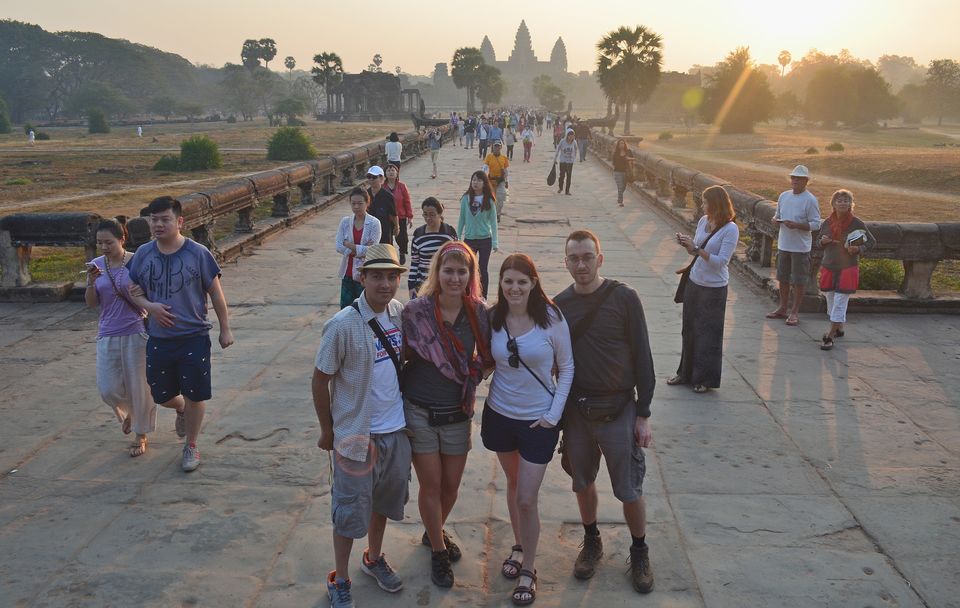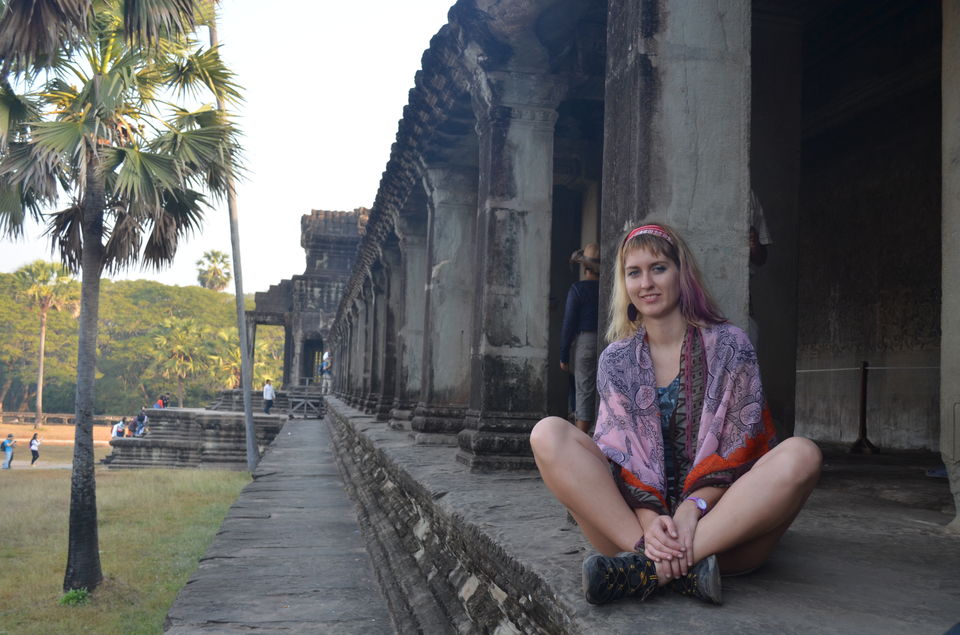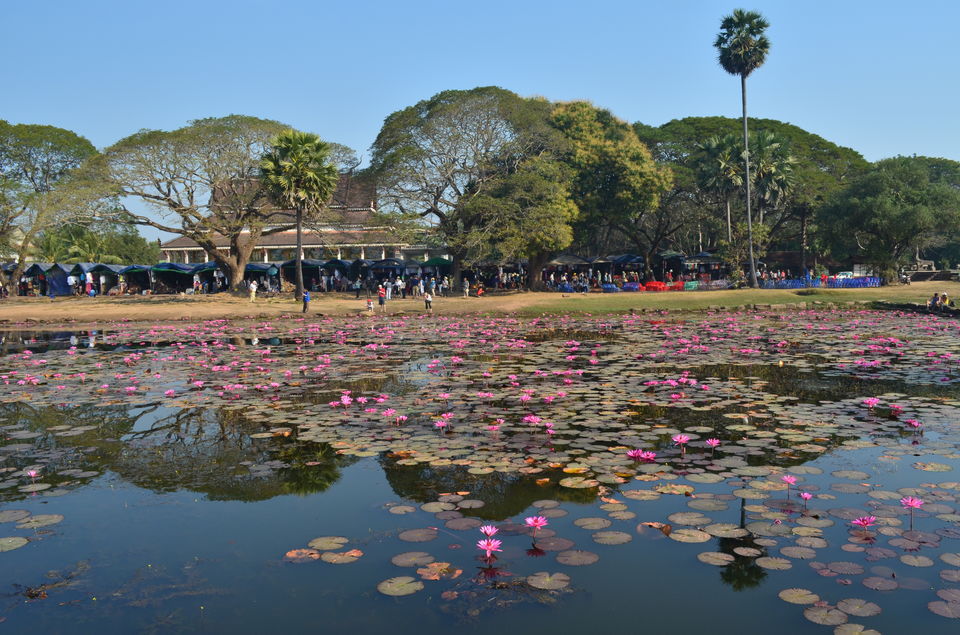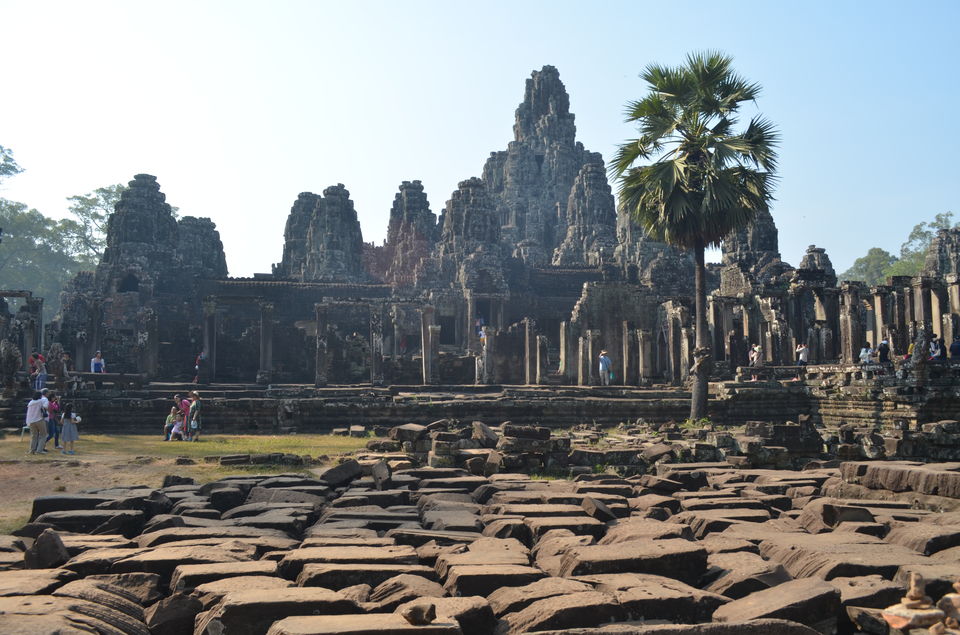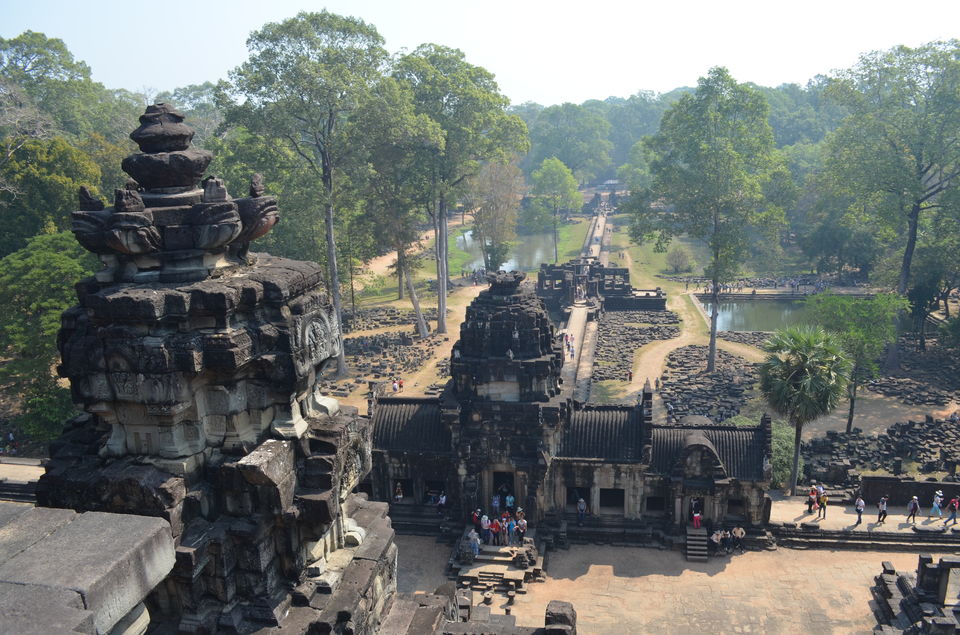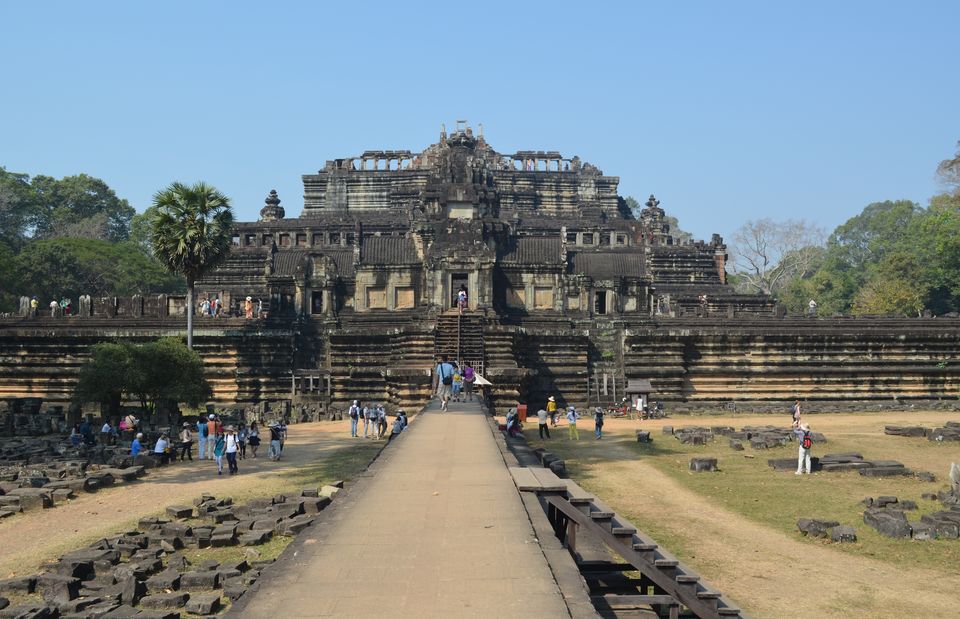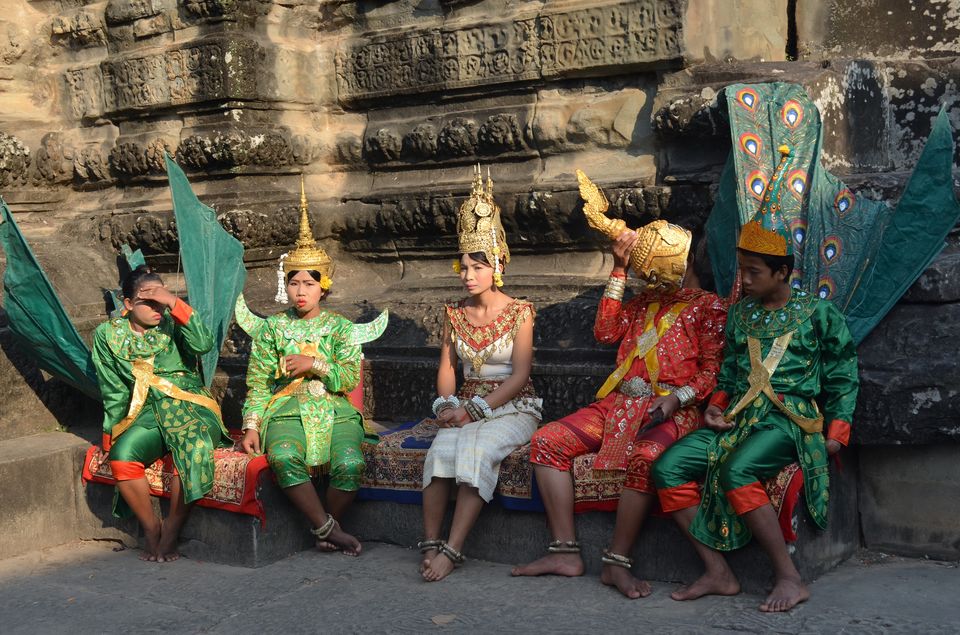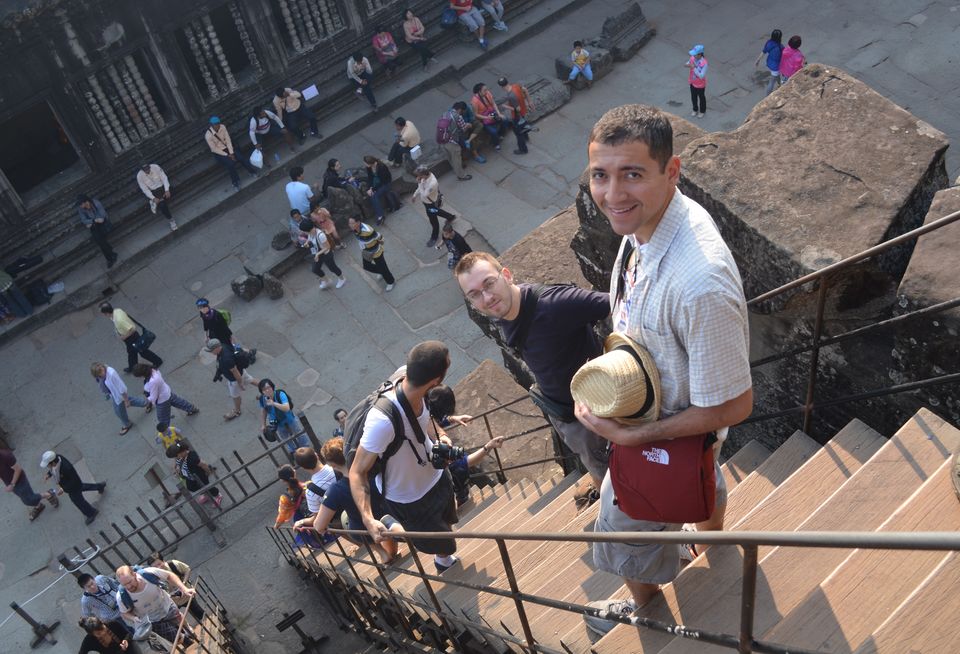 Just a magnificent place. This is the first idea coming to my mind when talking around Angkor Wat temple complex located six kilometers from Siem Reap, Cambodia. I spend there one full day with group of two European friends and my boyfriend. The place is really large and the weather was very hot, yet we made an effort to visit as much as possible.
Angkor Wat is considered the largest religious monument in the world. Stretching over some 400 km2, the complex consists of scores of temples, canals, communication routes and the forest area. It really feels like one would need several days to really visit it all. Some areas are crowded with people most of the day. For this reason we woke up like 5am that day. Although the tuk-tuk driver we arranged the day before did not make it to our hotel, we found another one to drive us to the temple. When the sun was rising, we were already experiencing the beauties of this architecturally magnificent place.
The temple was built by the Khmer King Suryavarman II in the first half 12th century. The historians estimated the construction time as long as 30 years (!).
The temple complex was first a Hindu and later become Buddhist.In the late 13th century, Angkor Wat moved from Hindu to Buddhist use and so it remained until the present day.
For several centuries Angkor Wat, was the centre of the Khmer Kingdom. Nowadays, it represents most important archaeological sites of Southeast Asia

The temple has become a symbol of Cambodia. You can find it on Cambodian flag, and it is the country's prime attraction for visitors. The day ticket costs 20 dollars per person.
Portuguese monk António da Madalena who visited Angkor Wat in the end of 16th century and said: "is of such extraordinary construction that it is not possible to describe it with a pen, particularly since it is like no other building in the world. It has towers and decoration and all the refinements which the human genius can conceive of."
When entering the temples, women should have covered knees and shoulders. It is good idea to bring additional scarf and long sleeves in the backpack and use them just when needed, as you are likely to boil when wearing them all day.