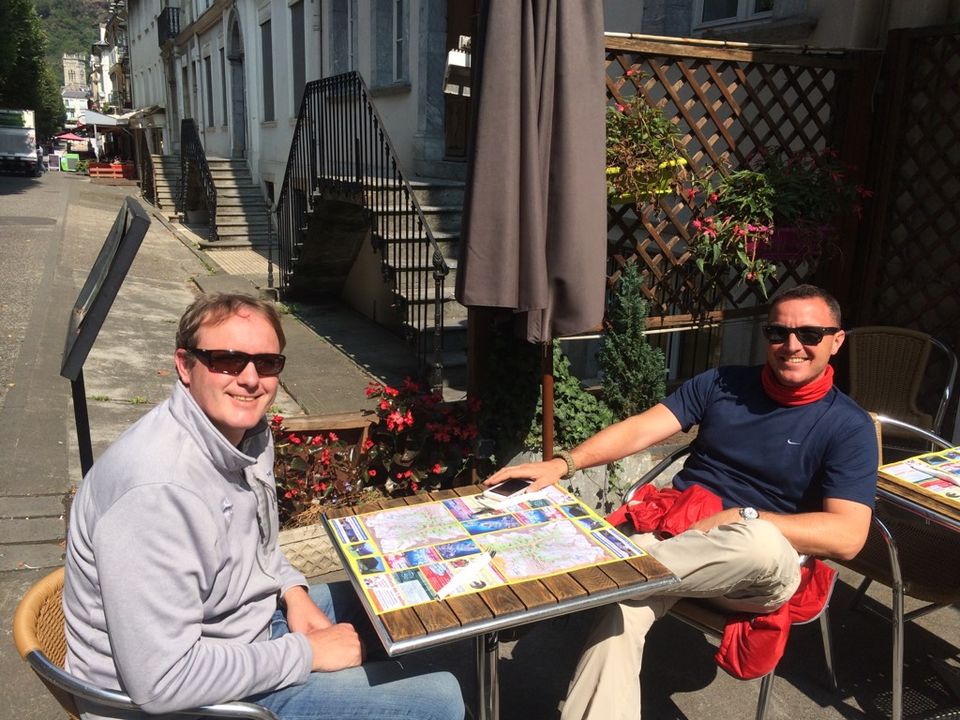 Ok so we finished walking the Chemin de la Liberte' after crossing into Spain and reaching the Noguera Palaresa River. We followed the river to the end of our walk at the Refuge del Fortet. Here we were met by our pick up vehicles and transferred a short distance to the village of Arties where we enjoyed a couple of well-earned beers with some mouth watering tapas. I swore blind that I would never be one of those sad people that take selfies or post pictures of what they eat but I felt that eating tapas in Spain justified breaking my promise just this once.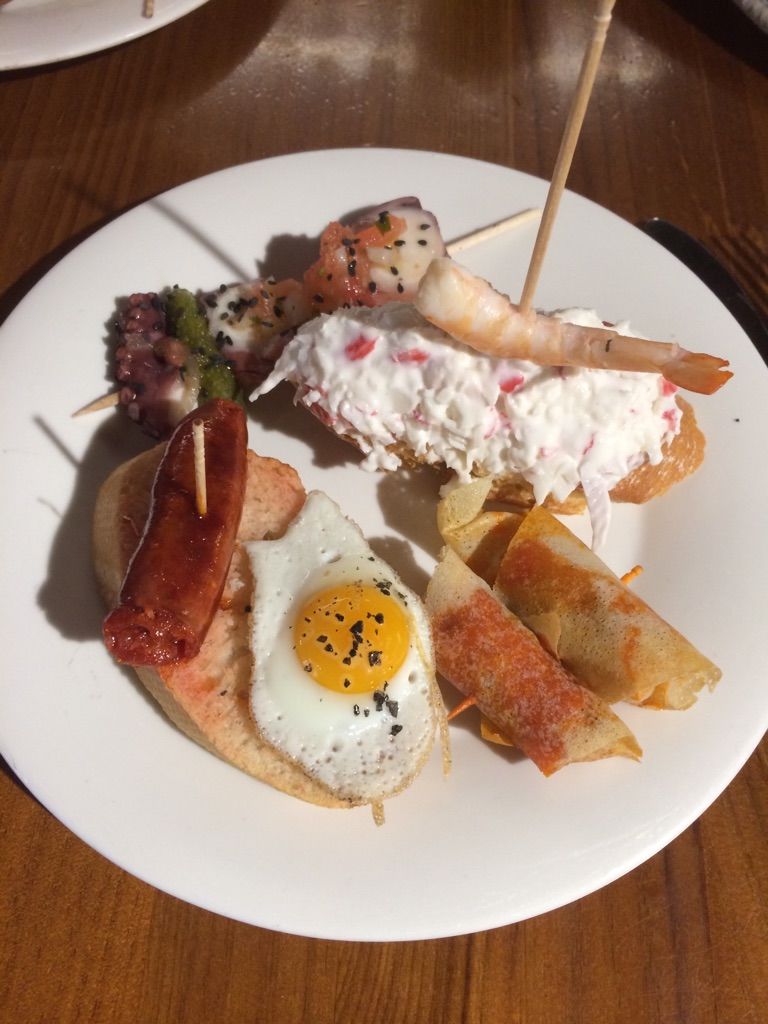 Arties is on the border of France in northeast Spain. It is an area of outstanding beauty and with pleasant temperatures even in winter it is very popular all year round. Most of the houses are built in a traditional mountain chalet style using an attractive mixture of wood, slate, and stone.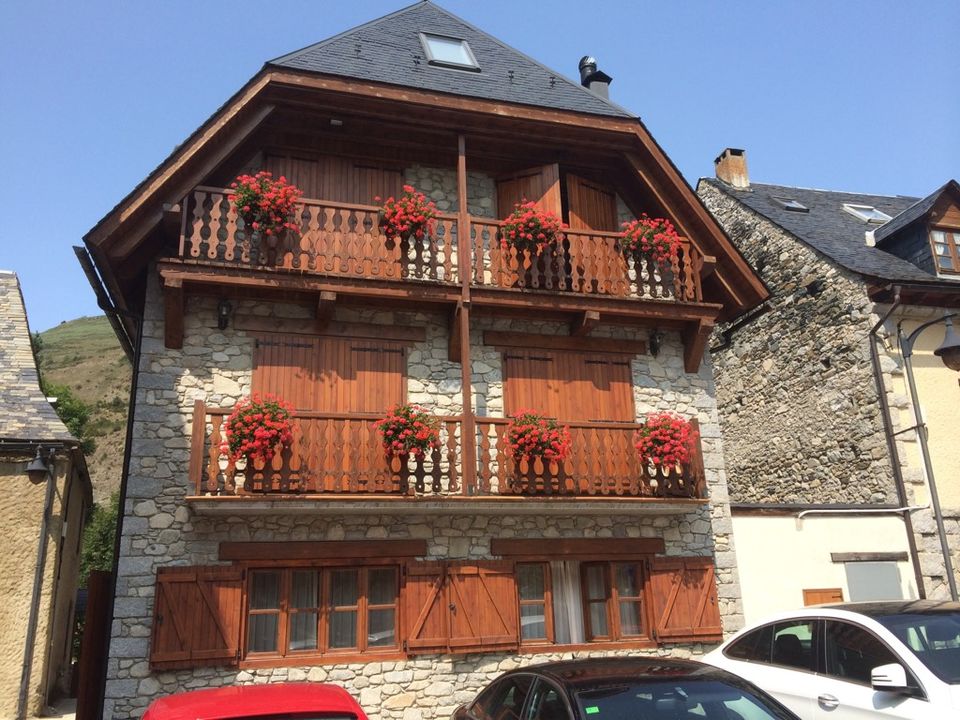 There's something cool about having an ice cold beer after a long walk. After our tapas and ice cold beers we were picked up and transported back across the border back into France to the town of Bagnères-de-Luchon.
Luchon is a spa town in the heart of the Pyrenees, surrounded by steep hills and imposing scenery. The location of the town has been inhabited since the Bronze age, with the healing powers of the thermal waters first recognised by the Romans. Many centuries later the town had a renaissance when the baths were redeveloped by the Baron d'Etigny. This explains why several hotels and restaurants in the town bear the name of Etigny. The town continued to develop as a spa town in the 19th century during the reign of Napoleon III and today it has a reputation as an thermal spa treatment centre.
Luchon is literally surrounded by mountains. I couldn't help but think of that classic 90's TV show Northern Exposure while I was there. If you remember that show Dr. Joel Fleischman graduates from Columbia University medical school and is assigned to work in the tiny Alaskan town of Cicely to pay for his education. I think that because Luchon is surrounded by mountains you get the feeling of being more isolated than you really are.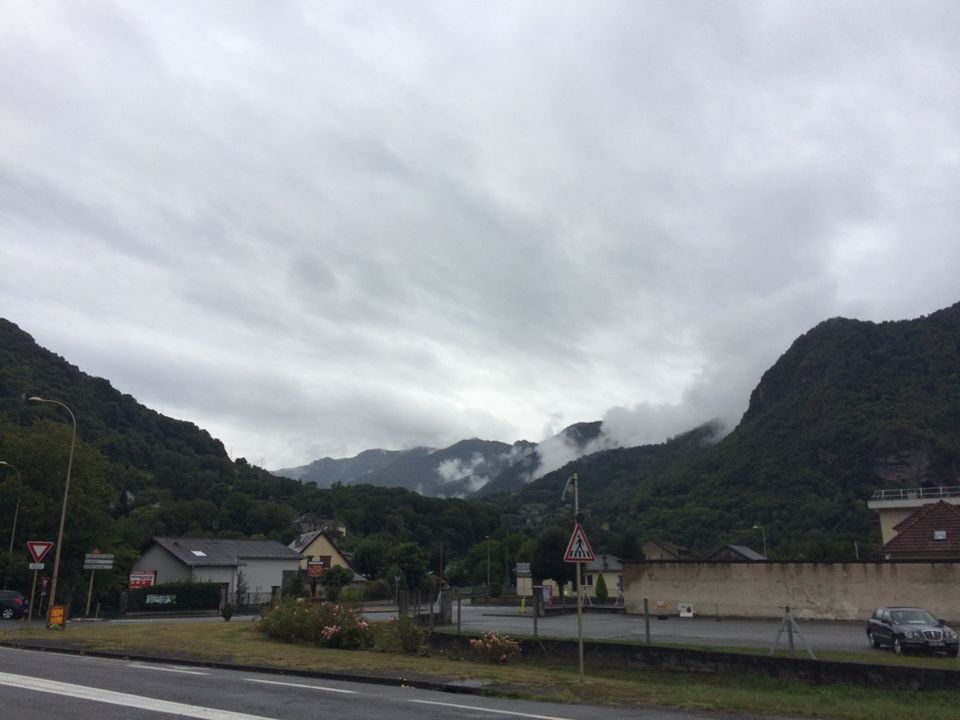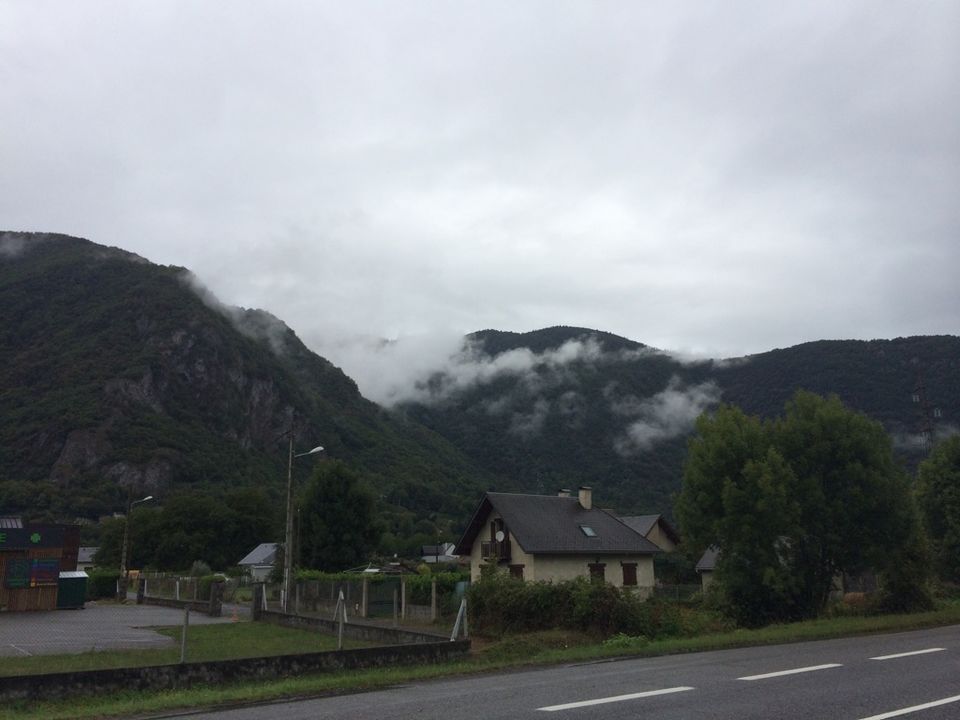 I really enjoyed my time in Luchon. The town is big enough that there's a lot of things to do while at the same time small enough that you can pretty much walk everywhere. The main boulevard is lined with trees and there are a good number of nicely restored 19th century hotels and grand houses to look at.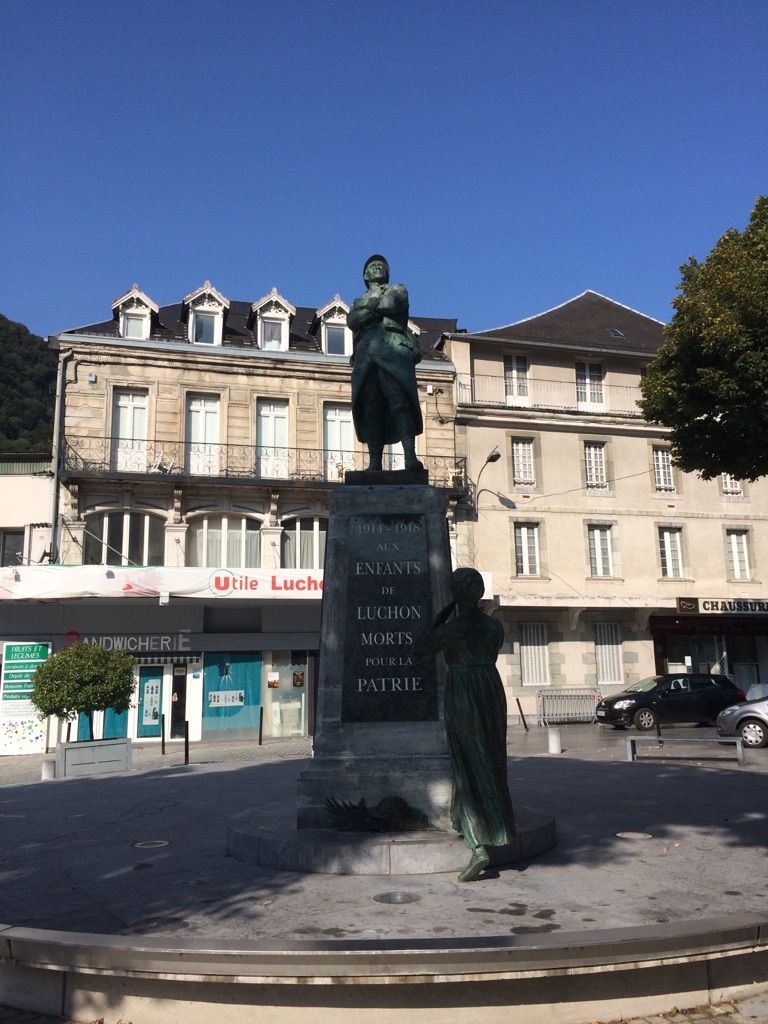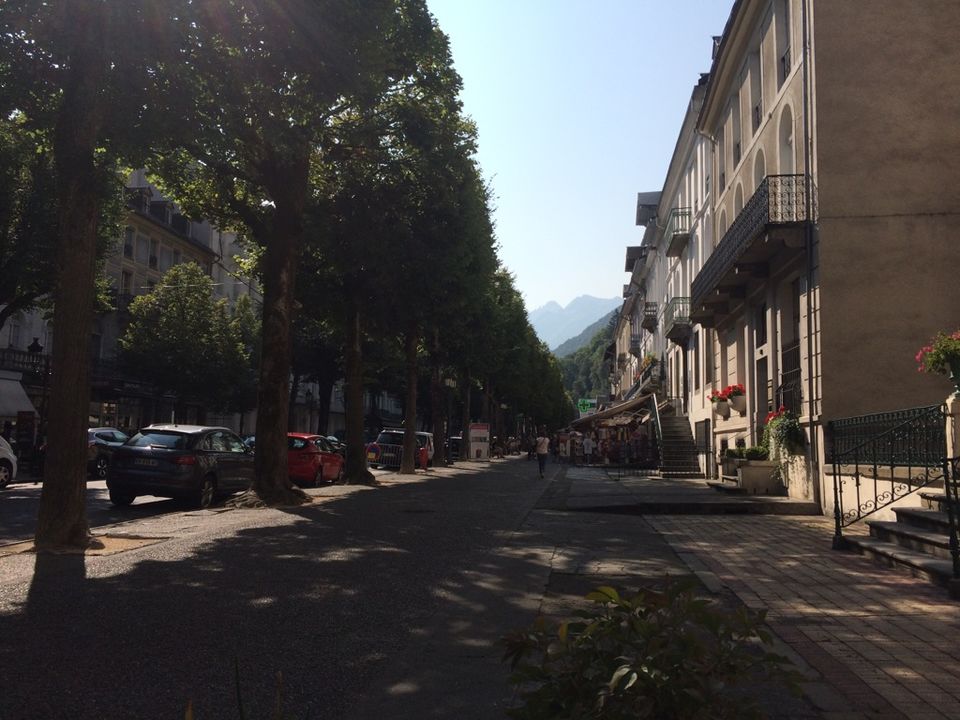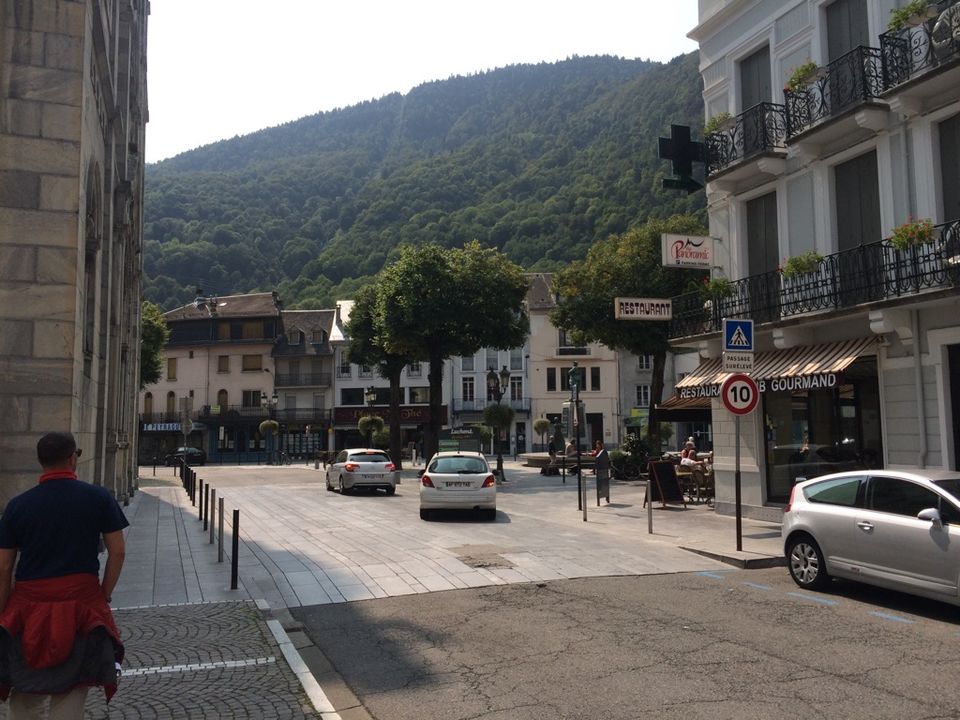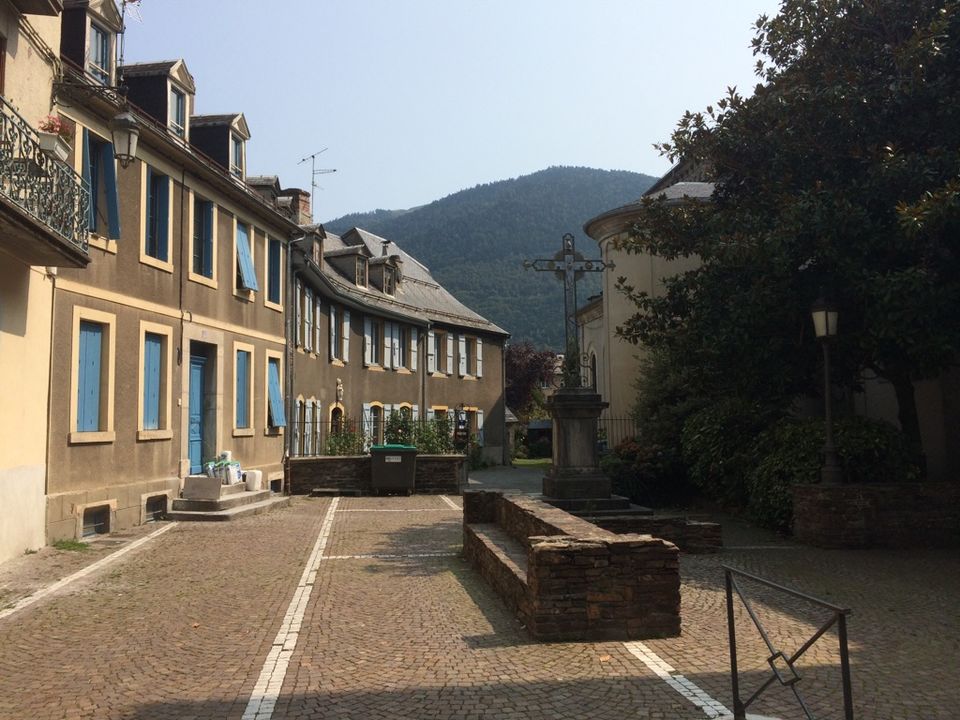 There are also loads of nice restaurants and bars to frequent. It was really nice after five days of hiking in the Pyrenees to be able to pull into a cafe, order a cold beer and put your feet up. What made it especially nice was that I was with my best friend from university who I hadn't seen in years. There was something very cool about sitting in a cafe in a small town in rural France, eating lunch, catching up and watching the world pass you by. You learn something different on each holiday that you take. One of the things that I learnt from this adventure is that when it comes to good friendships even though you might not have seen each other in years you can still pick up where you left off.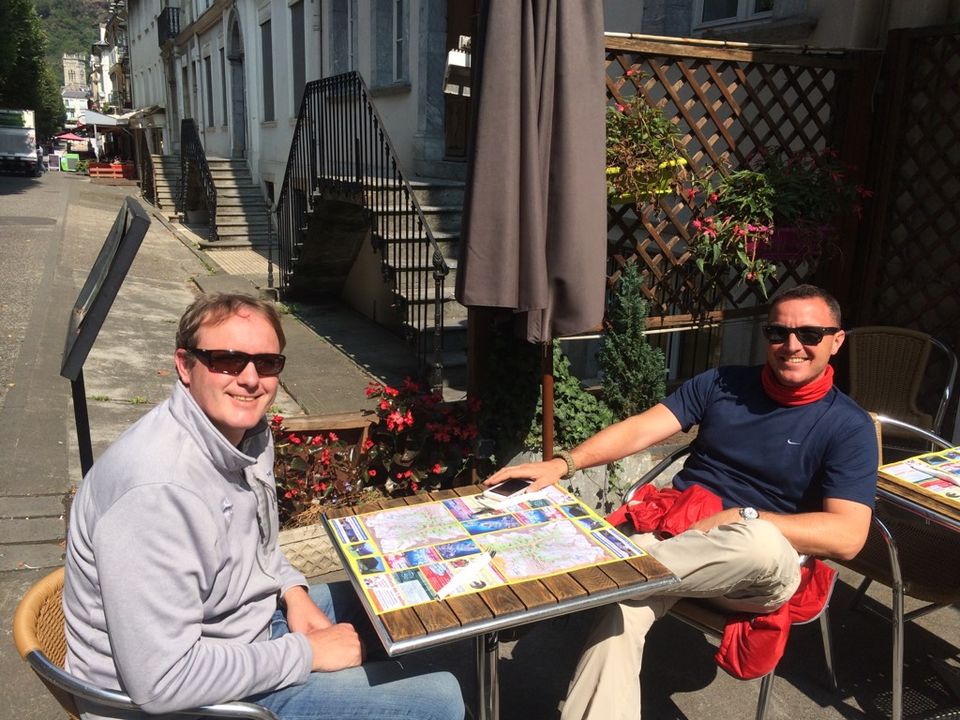 There are also the normal touristy things to do. There are shops to browse and lovely street market held once a week and a variety of other things to do. I succumbed to the vibe and even purchased a few postcards which I mailed back home to family and friends in Cape Town. Ok this is probably not the forum to bitch about it but some day someone's going to have to explain to me exactly where post cards go once you post them. It's almost like they have their own secret life. 30% of the the ones I posted actually arrived and to say that they took a long time to arrive would be the understatement of the decade. I can only guess that after passing them around the office the postmen take them home, stick them up on their refrigerators and only actually post them once they are bored with looking at them.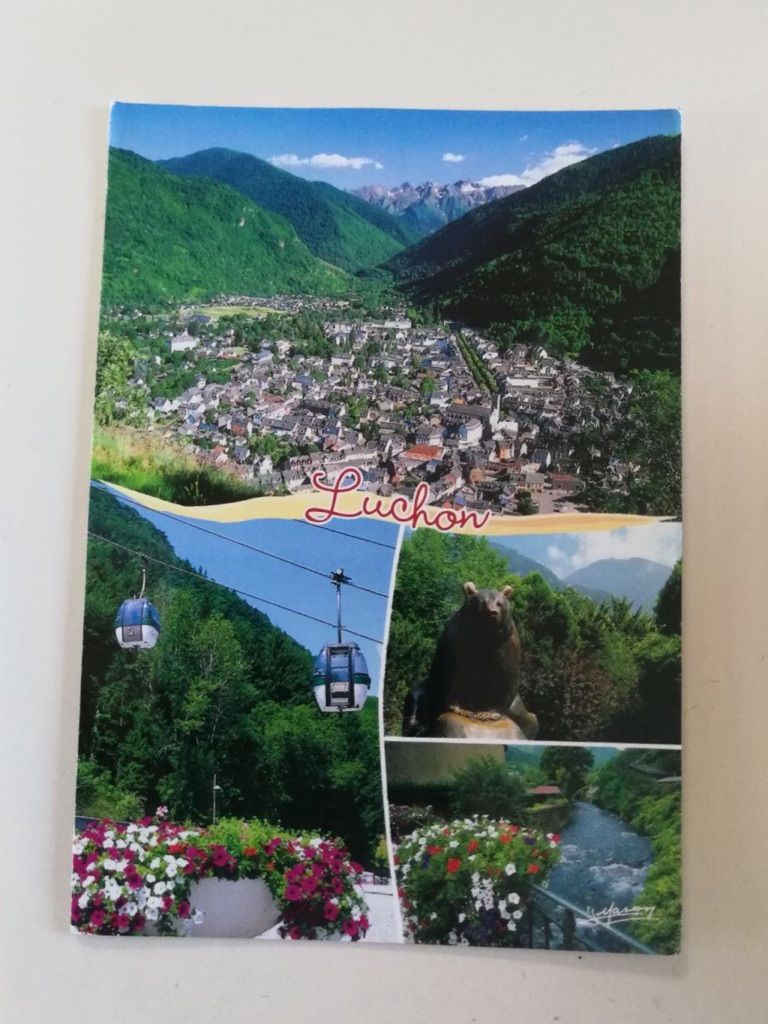 More than anything Luchon is a outdoor persons paradise. I can't think of any outdoor activity that you can't do in this town. You name it they got it. Mountain climbing, hiking, mountain biking, paragliding, skiing in winter, etc. you name it they got it. This is a town dedicated to fitness.

I did venture into one or two realtors while I was there. Interestingly enough property is still very reasonably priced in this delightful town. So who knows, maybe my next purchase will be in Luchon. This is one of those places where I felt really comfortable. I could see myself spending a month or two there spending my days sitting in some lovely cafe reading a great novel. I really enjoyed my time in this town and can't wait to visit it again.