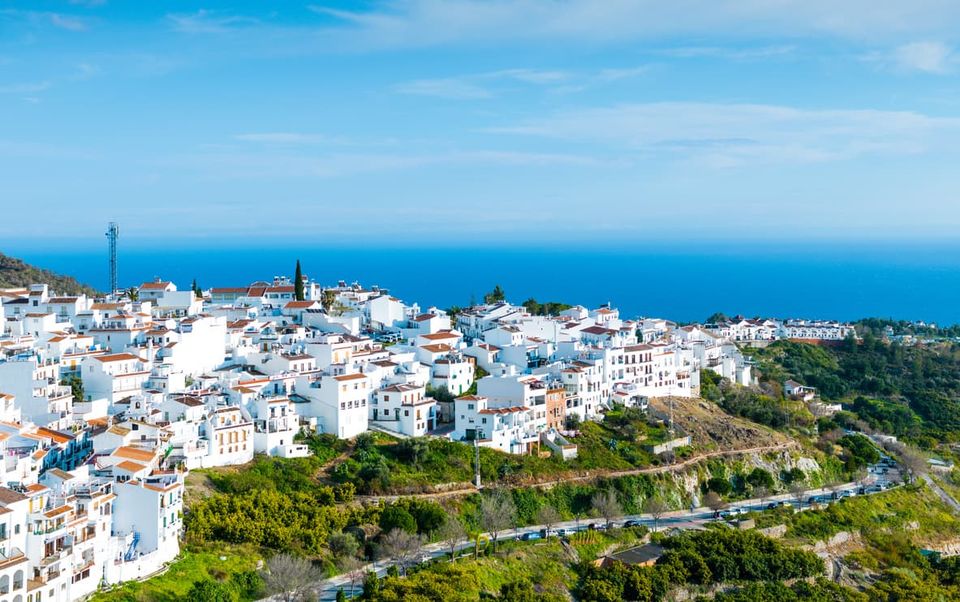 No one can deny the beauty of the majestic cities of Spain. Madrid and Barcelona are steeped in history and full of age-old architecture that leaves you in wonder. But as you travel through this amazing country, you'll find a whole new world of splendor in Spain's tiny towns and villages sprinkled throughout the nation. From the beautiful Mediterranean coast to the mountainous Basque region, Spain offers charming towns all across the Iberian Peninsula. Here are some of the most picturesque towns that will make your dream trip to Spain, cherish forever!
1. Benasque.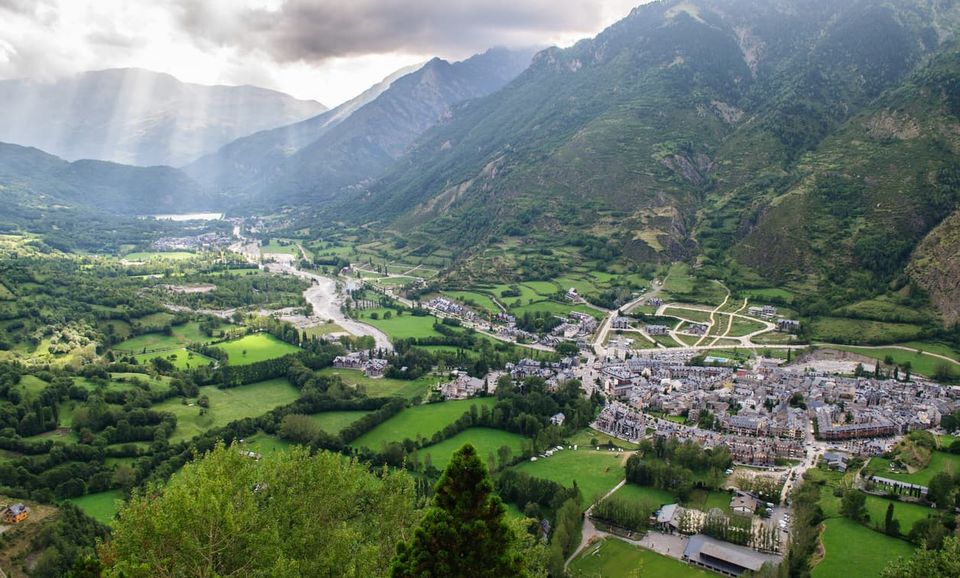 In the shadow of the Pyrenees Mountains, you will find a truly picturesque village that will take your breath away. Benasque is a haven for the outdoorsy trekker. This alpine spot in Northern Spain is surrounded by the tallest peaks in the Pyrenees mountain range and the Romanesque architecture just adds to its charm. Benasque has an old-world attitude that offers amazing restaurants full of character. This town is amazing year-round and a great place from which to explore the glaciers, experience world-class skiing, fish for trout in the Rio Esera or take in the scenery on the countless hiking trails.
2. Cuenca.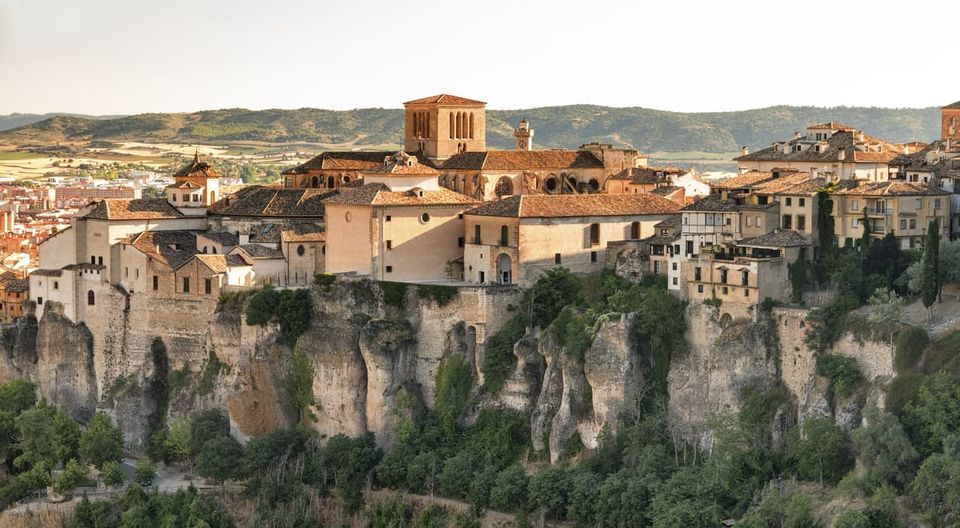 Cuenca is another gorgeous Spanish gem that just exudes charm and character. Its Old City has been declared a UNESCO World Heritage Site and is home to a collection of haunting medieval buildings painted in vivid, earthy hues and perched on a steep outcrop of rocks at the fork of two deep river gorges. These architectural marvels leave you wondering how they don't crash over the cliffs into the rivers below. But the views from the balconies belong in the picture-books. Some of the casas colgadas (hanging houses) have even been turned into modern art galleries and museums.
3. Lekeitio.
In the heart of Basque Country on the Bay of Biscay, you'll find the sleepy fishing village of Lekeitio. This fairytale town surrounds the church of Santa María, a 15th-century gothic basilica where every year the town honors San Pedros, the patron saint of fishermen. Everyone takes to the streets each summer with a celebration to pay respect to this local saint. After you have explored the historic streets, most people head off to one of two gorgeous beaches-- Isunza and Carraspio to have an amazing seafood dinner and sip sagardoa (fermented cider).
4. Frigiliana.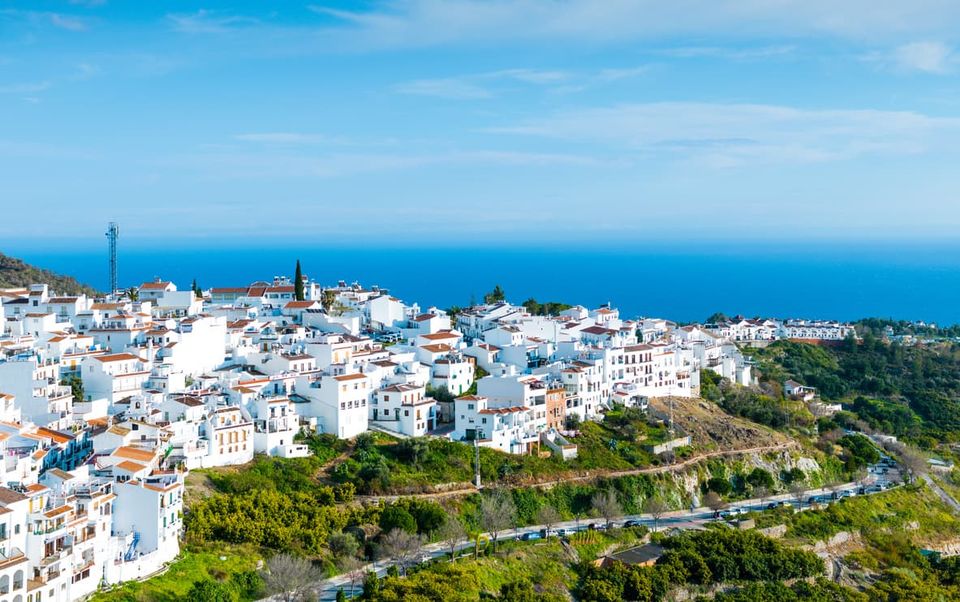 To get to this picturesque Spanish town, you need to head to the Malaga region in southern Spain. It won't take you long to see what this town is known for — steep streets, white-washed houses and tiled steps. Frigiliana is also known for its annual Festival of Three Cultures (it is only 150 miles from Tangiers, Morocco). During the last weekend in August, the town throws a party to celebrate Christian, Arabic and Sephardic culture through food, music, arts and traditions. Foodies will love the Ruta de la Tapa (route of tapas) where for only 2€ each, you can try different kinds of tapas and drinks from restaurants who prepare special menus with Jewish, Arab and Christian food. If you complete the route you are awarded a nifty t-shirt.
5. Peñíscola.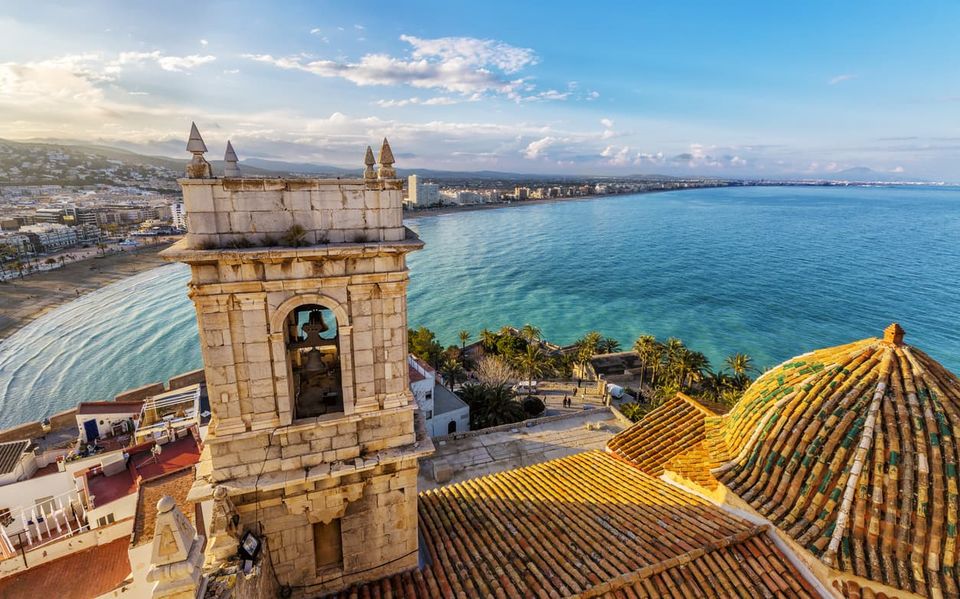 Halfway between Barcelona and Valencia, on the coast of the Balearic Sea, Peñíscola stands as one of the prettiest spots in Spain to visit. This idyllic fishing village has other names like "Gibraltar of Valencia," and the "City in the Sea." It gets the latter title because the striking Templar Castle of Pope Luna and its medieval walls are surrounded by water. Over time, Peñíscola has gone from a quiet fishing village to popular tourist spot with a family friendly list of seaside activities to enjoy. Fans of the TV show Game of Thrones will want to make this a must-see stop because some of the famous scenes from Meereen were shot here.