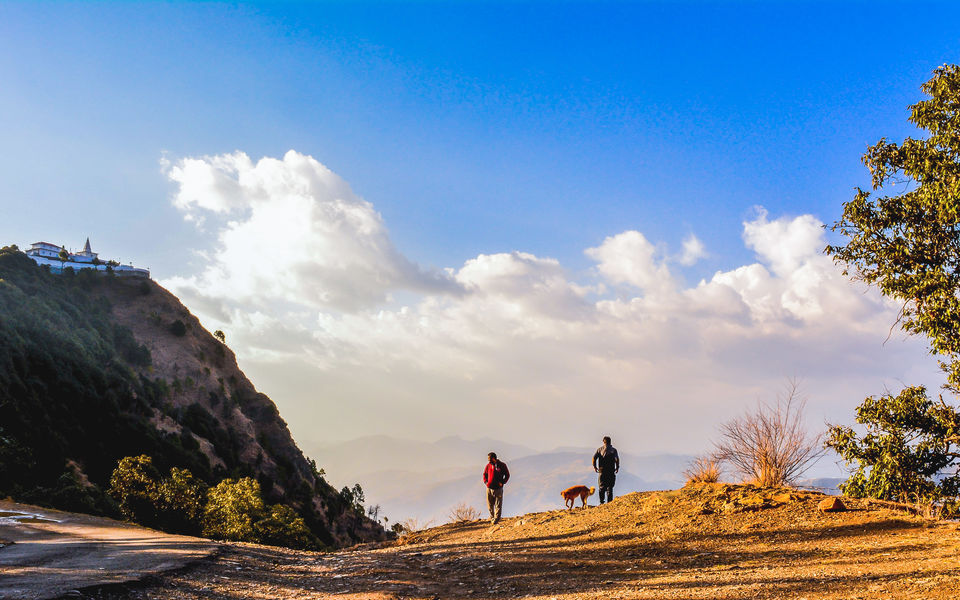 Short Stories from my Travel Diaries #1
A walk to remember
Its 4.30 in the morning, the horribly loud alarm tone on my phone rings and just like every other time, I snooze it and plan for sleeping for 5 more minutes. But I wake up to realize that it's 5.15 already and I've lost count of how many times I snoozed the loud jarring alarm in the last 45 minutes. As per the plan I crafted last night, I was supposed to be up by 4.30 for my walk to the Kali ka Tibba Temple, 7 kms from my hotel.
I rush to finish the morning routine and leave the hotel in next 5-7 minutes. This is definitely one of fastest 'getting ready' times I've ever aced. To get some glucose and energy before the 14 km long hike, I walk towards the market for some Chai-Biscuit. It isn't surprising to find that it's still dark in the streets and the shops are yet to open. Luckily, I find a small shady shop towards the corner of the silent street.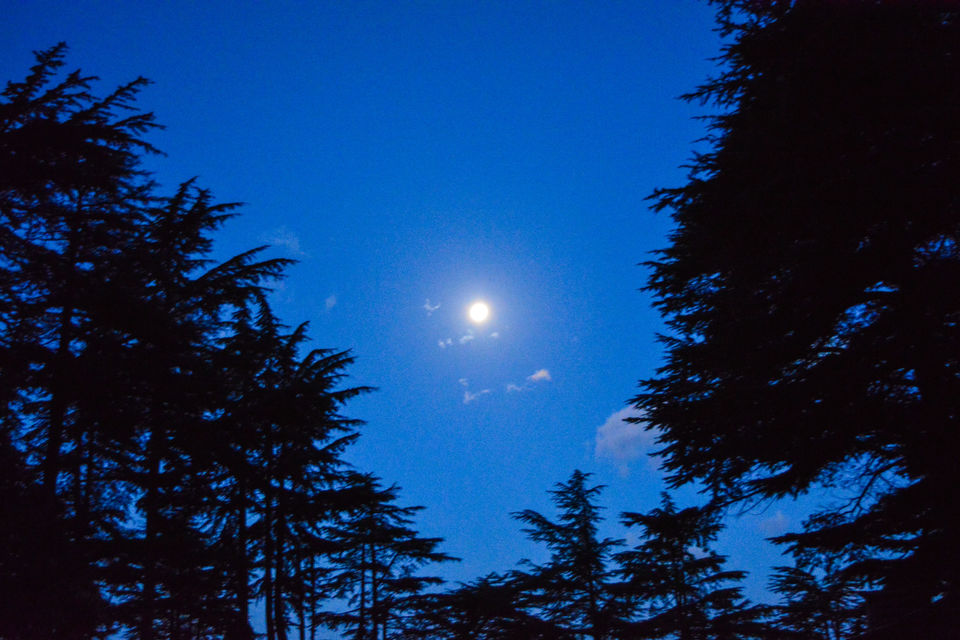 'Ek chai aur Parle G ka packet dena bhaiya', I said to the thin pahadi guy sitting with his muffler on and rubbing his hands against each other to beat the cold. Chai and Parle G, they transport me to the good old school days! I sip my tea making that awkward sound you make when yuo are sipping your tea and saving your mouth from getting burn. Oh how much I missed making this sweet sound! I am reading more about the Kali ka Tibba temple, and a fat-furry dog, wagging his tail, is moving around me, looking at me with that face, expecting some early breakfast today. I give him few of the biscuits, stroke him and he starts his wagging his tail again.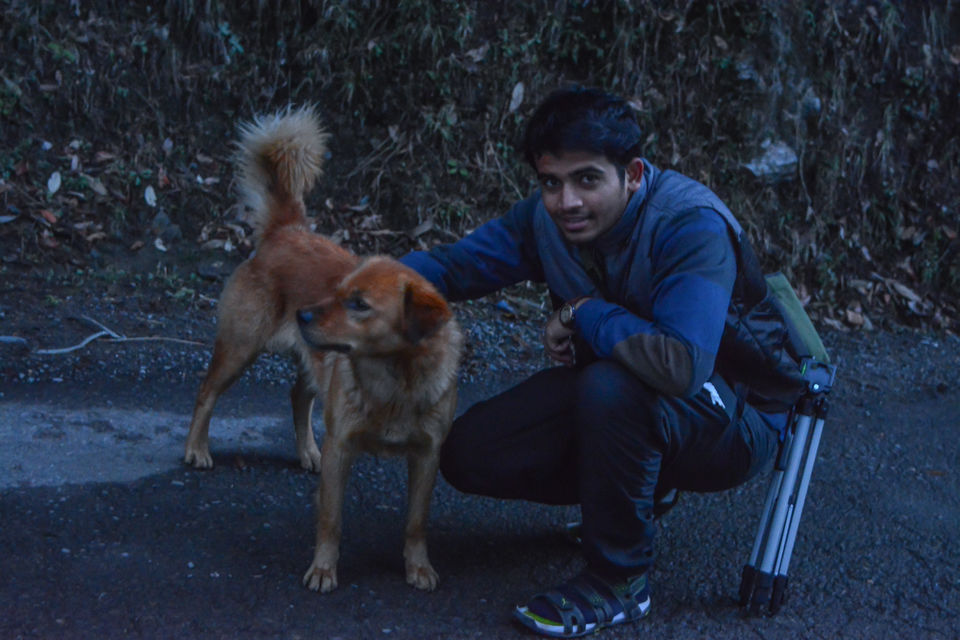 I start walking towards the temple and see that he is around me, walking ahead of me, giving me company through these dense pine forests and oak wood trees. He does that for a few meters and then takes an off route from the road to climb up a small rock, I think its time and he is leaving. But to my surprise, I find him standing on the top of that rock, barking twice to call me there. After climbing to the top, I see the road on the other side, realizing that he is showing me the shortcuts! This is so much fun, walking with a travel partner who knows the best ways! Who needs a guide when you have this amazing companion with you?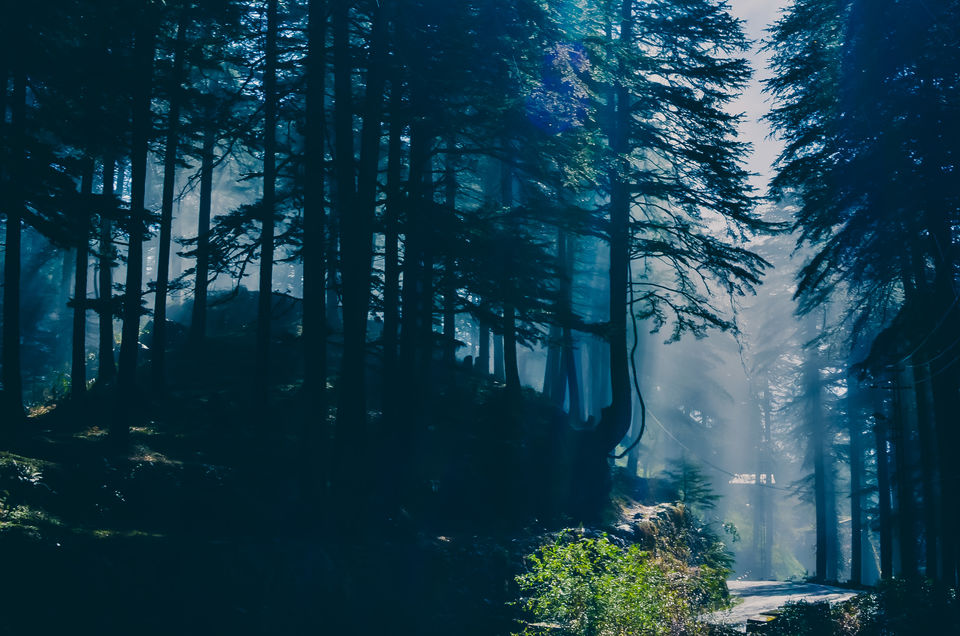 Enjoying his company, I walk behind him, through the rough patches and messy shortcuts covered with dense shrubs. In the next 25 minutes, we are here at the temple and the scene here is spectacular. The sun has just taken its thrown and is weaving magic with its rays shining amidst the colony of clouds.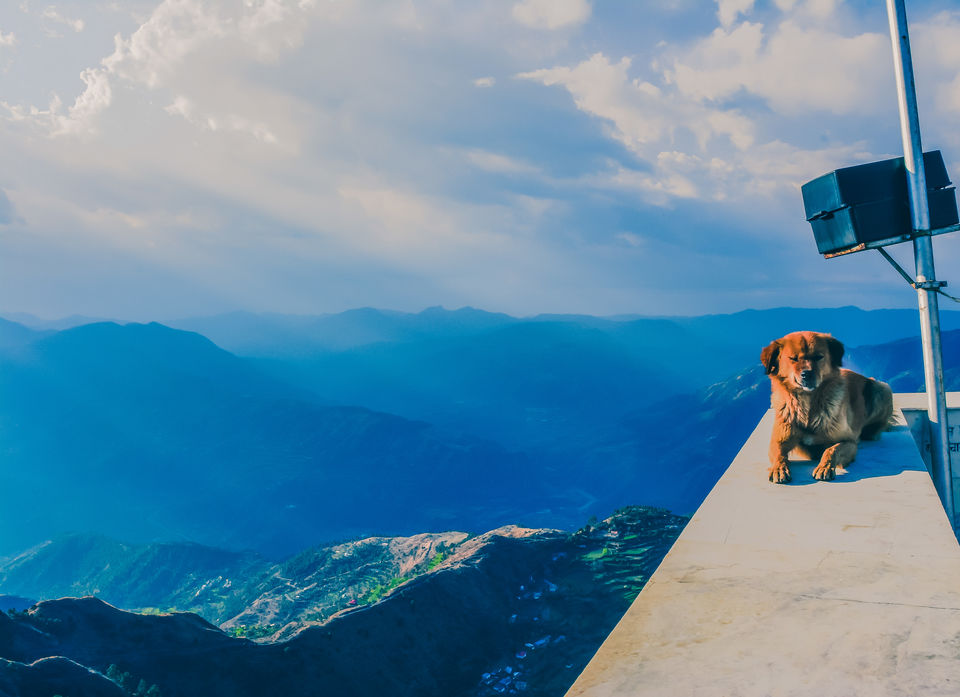 It's 9.30 and we are walking back now. Looking at the sun and feeling the heat, I stop a passing car and ask the couple inside to give me a lift till Chail. A tall army guy, with thick trimmed mustaches, opens the window and tells me in a commanding baritone 'tired young fellow, come get in'.
I haven't thought about Sheru in the last few minutes but I look back and see that he is looking for me, standing near the far end of the road, confused and in doubt, with searching eyes. I see him running around to find me, and at this moment, I realize that I can't let him come alone for 6 km. I tell the army uncle to stop the car with my reason, he smiles, and lets me go for my companion.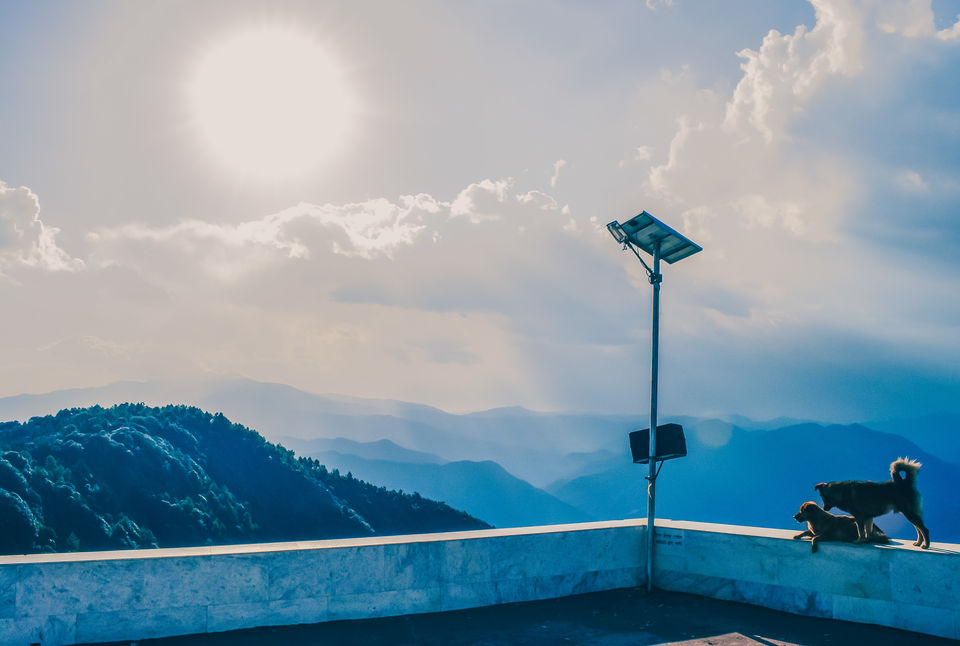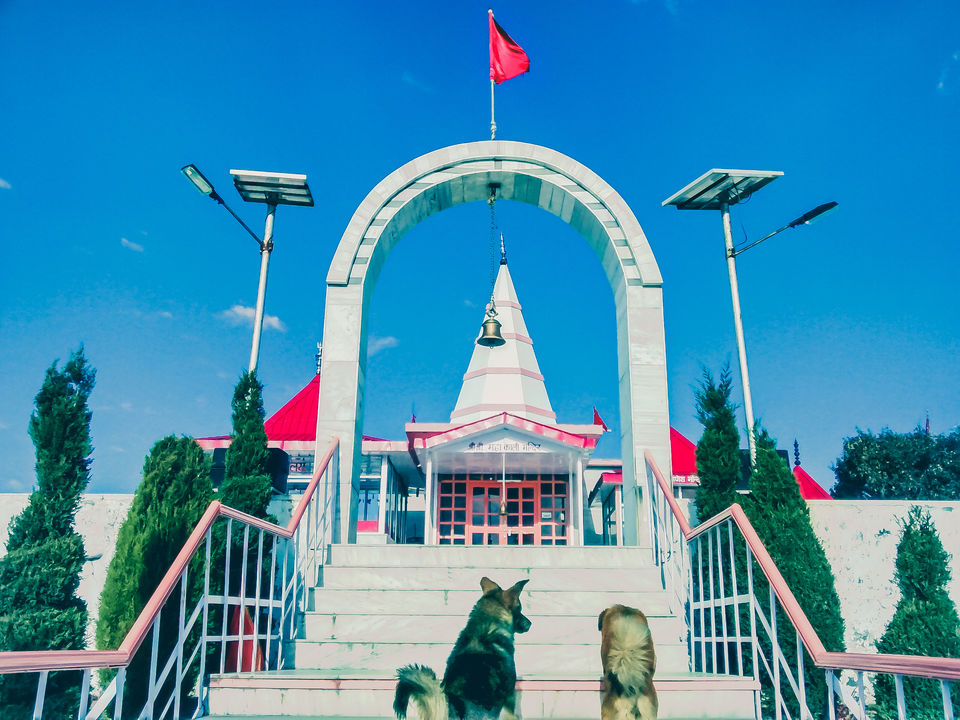 We are nearing the end of our walk now and I can't see him around. 'Sheru' I shout, loud in the woods, the voice echoes and there he comes, running towards me. What a feeling this is, I stroke him and hug him tight!
I have traveled places far and wide for many days stolen from my busy work life. But this, this for me, is one of the most memorable moments from my travel diaries. The memories are still fresh in my mind.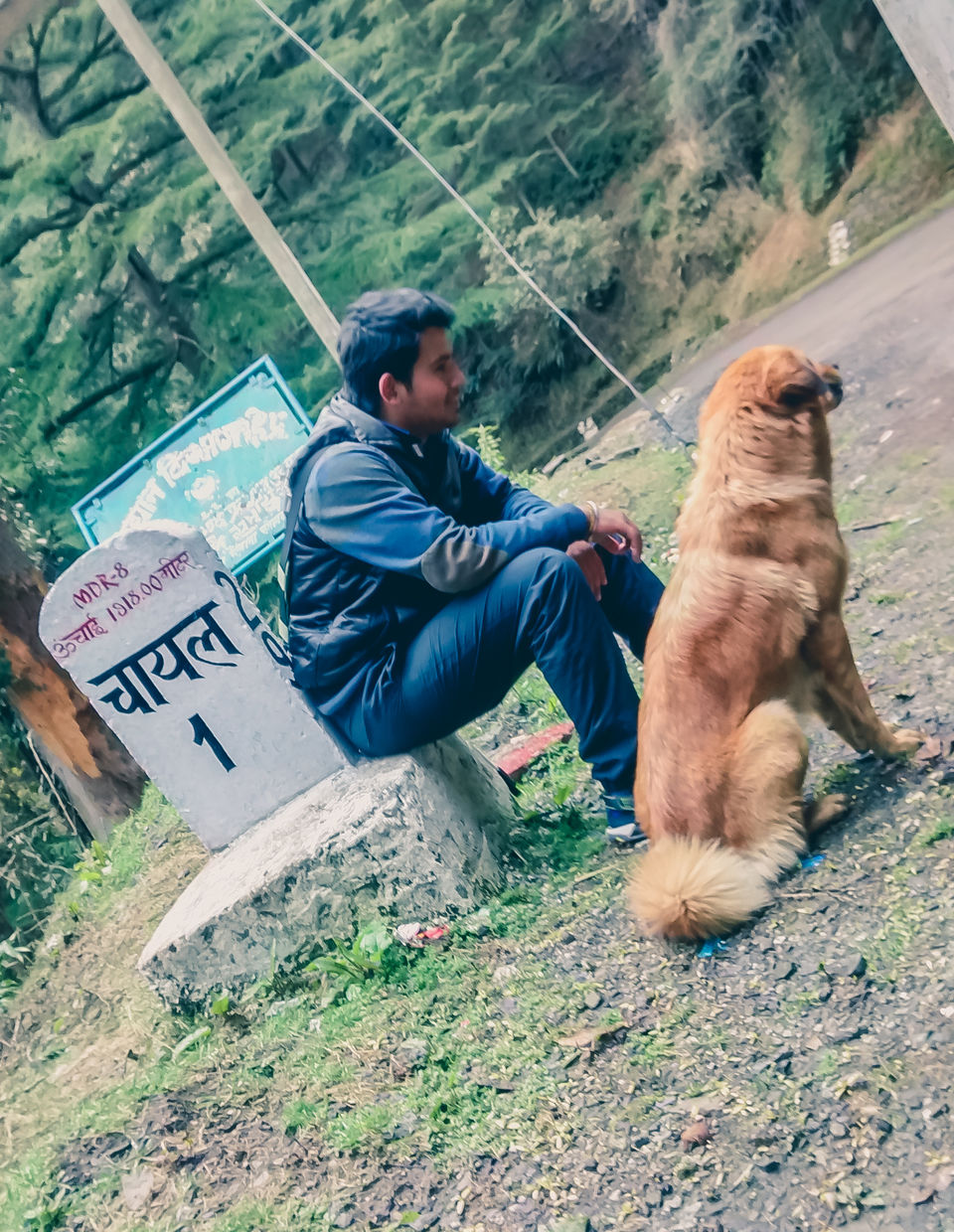 Let me know in the comments section if you would want to read more such short stories. Share and spread love!
- Rishi
You can follow @the.indian.traveller on Instagram for more pictures! #TheIndianTraveller #ThePhotoStory