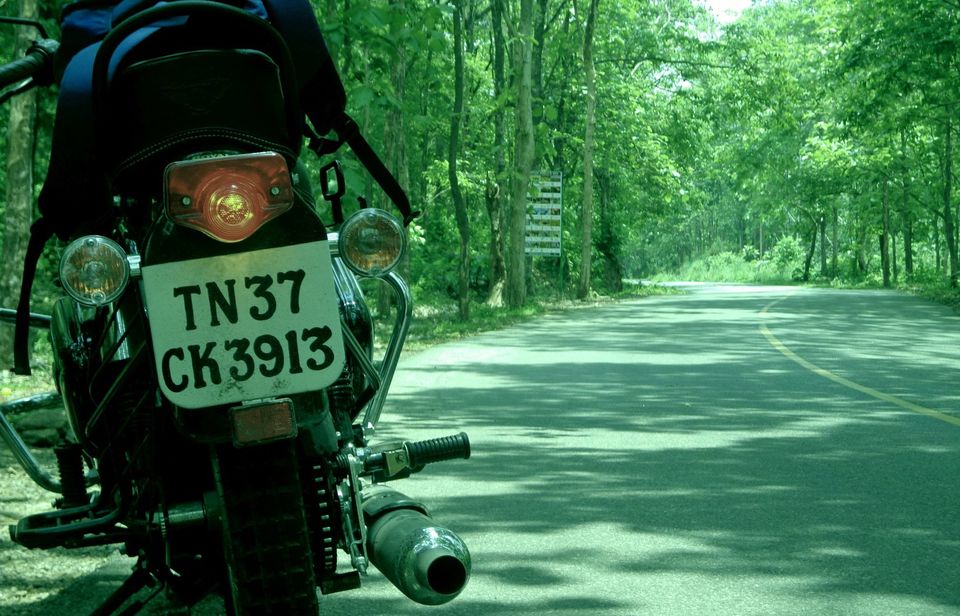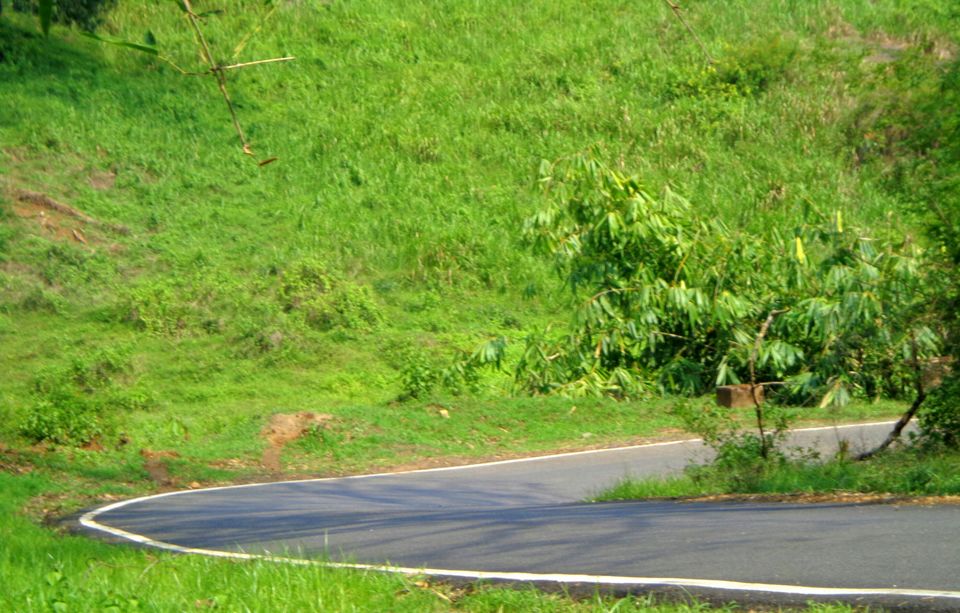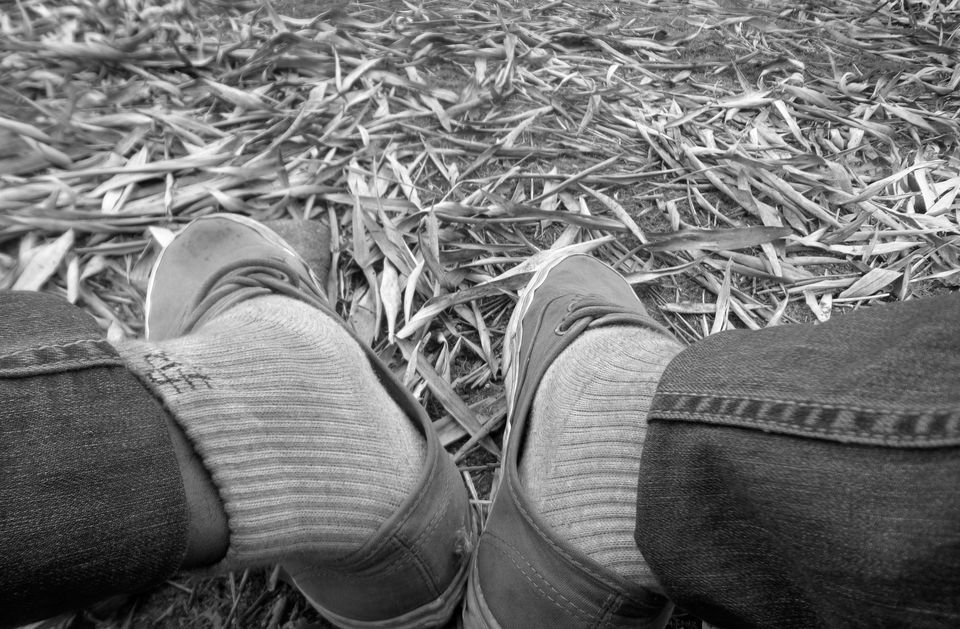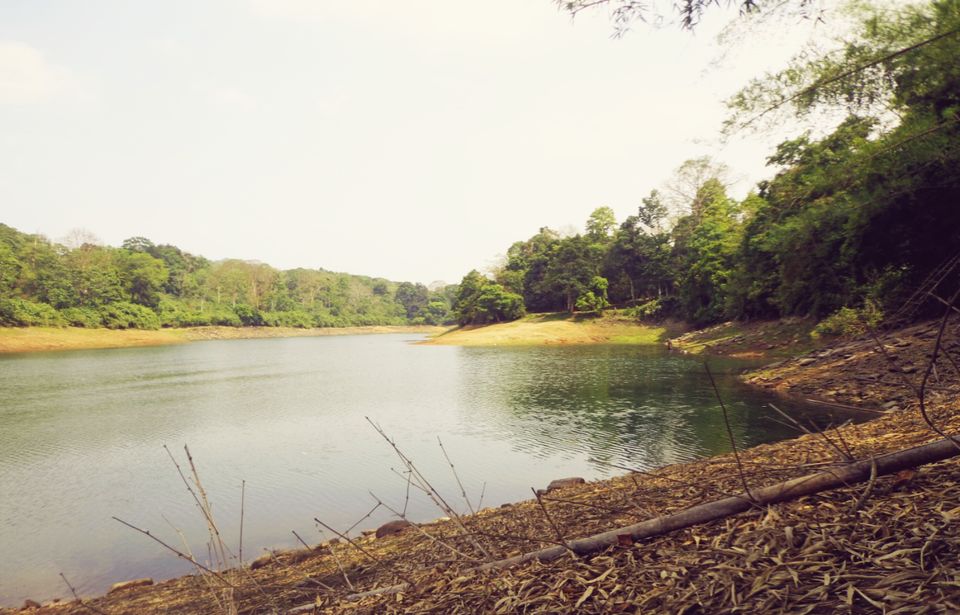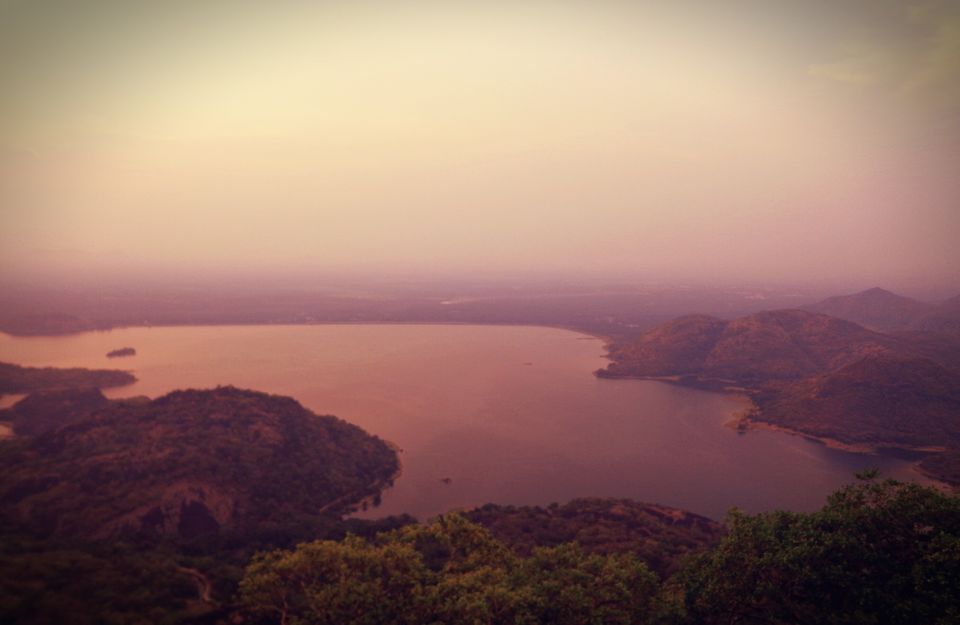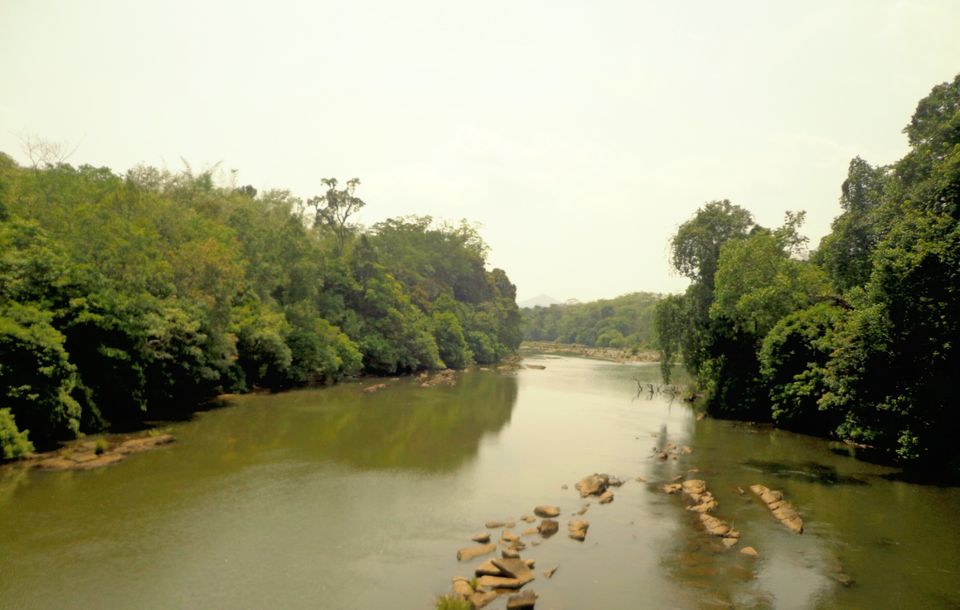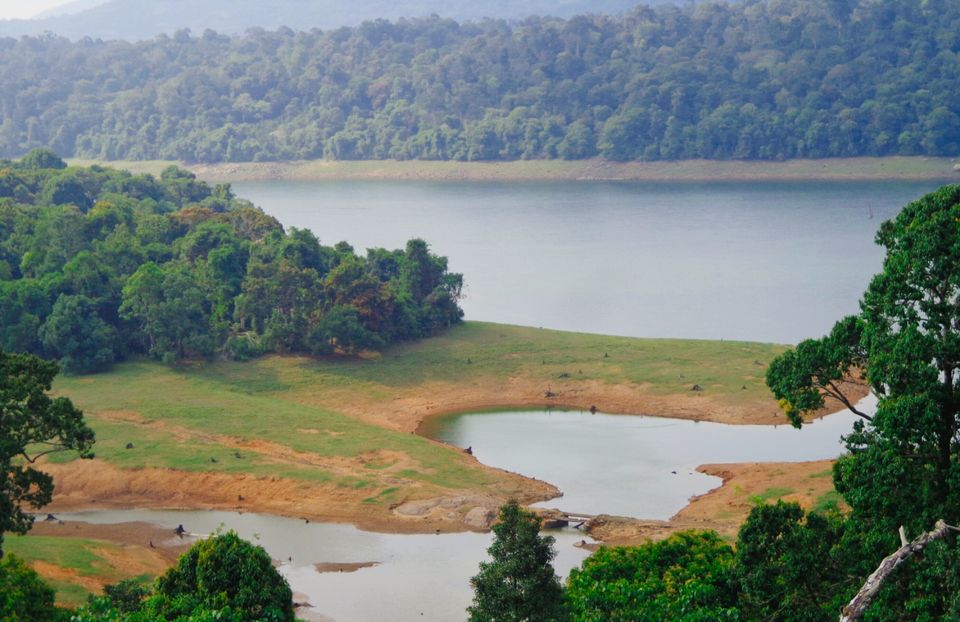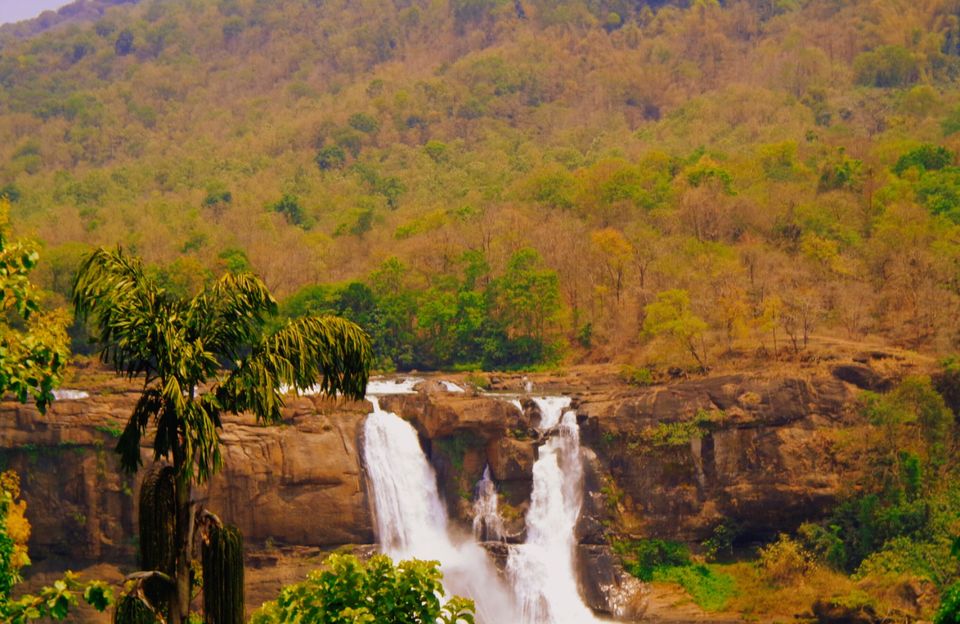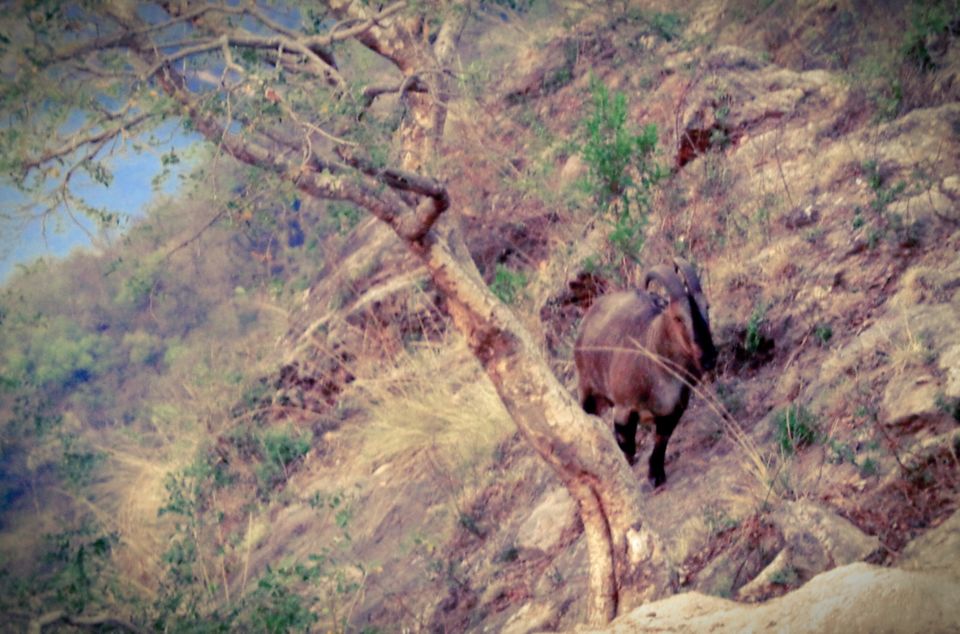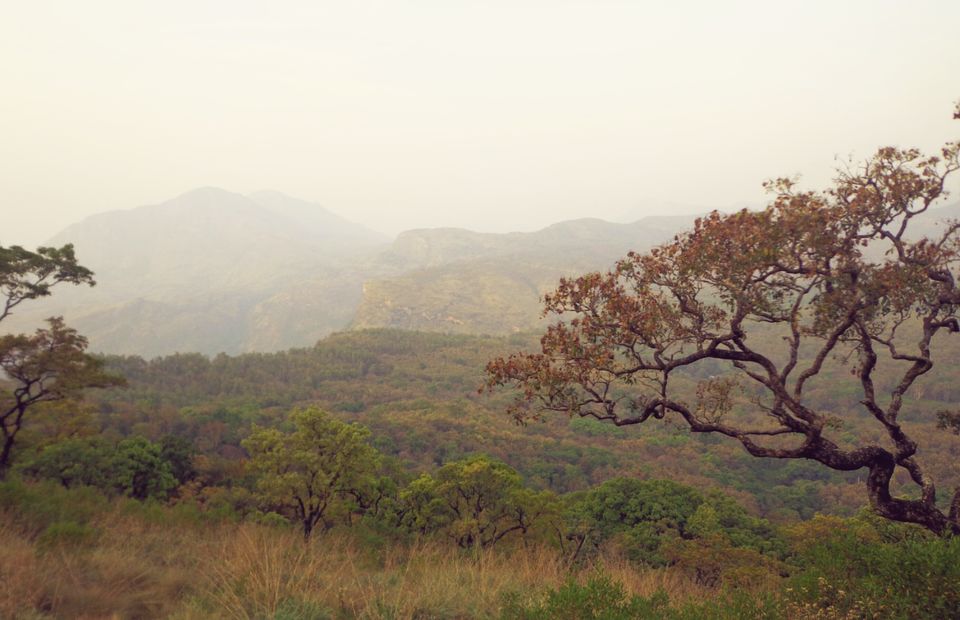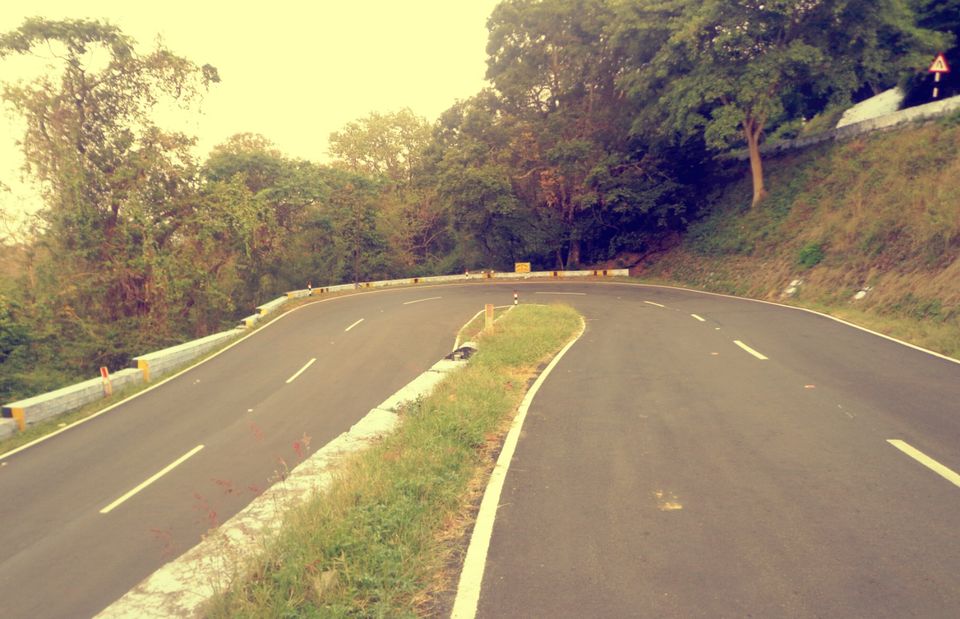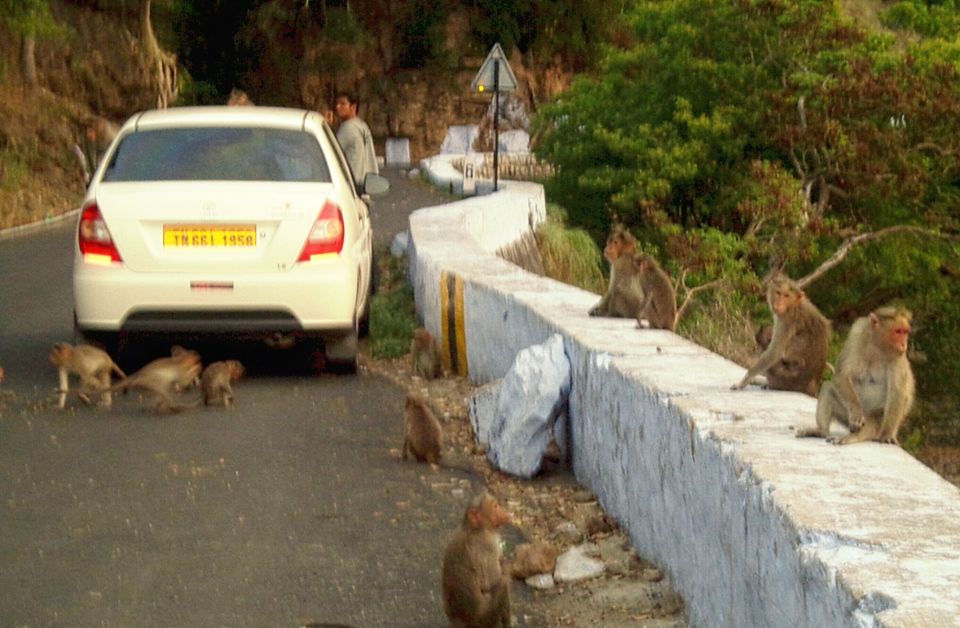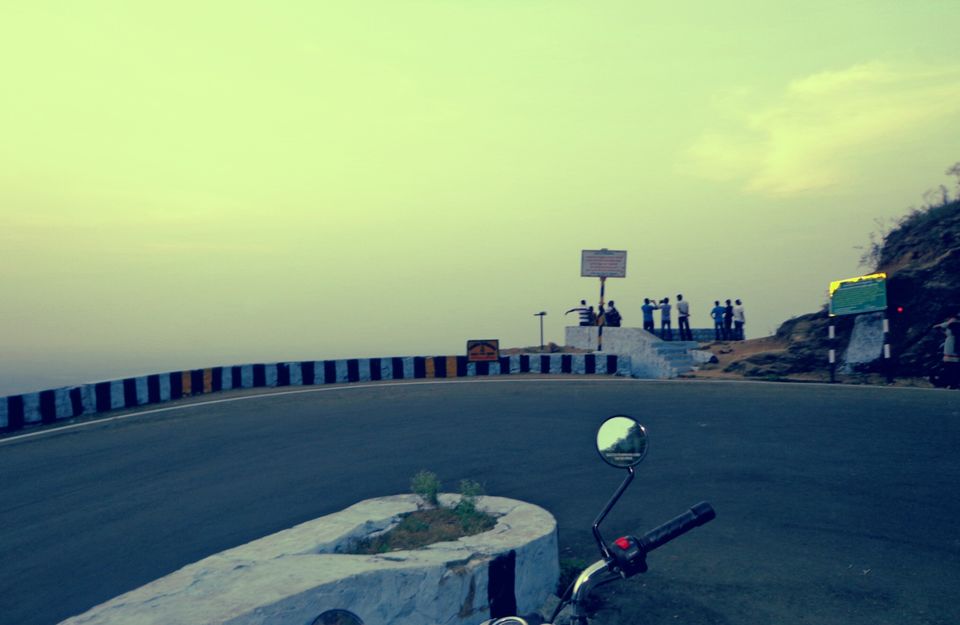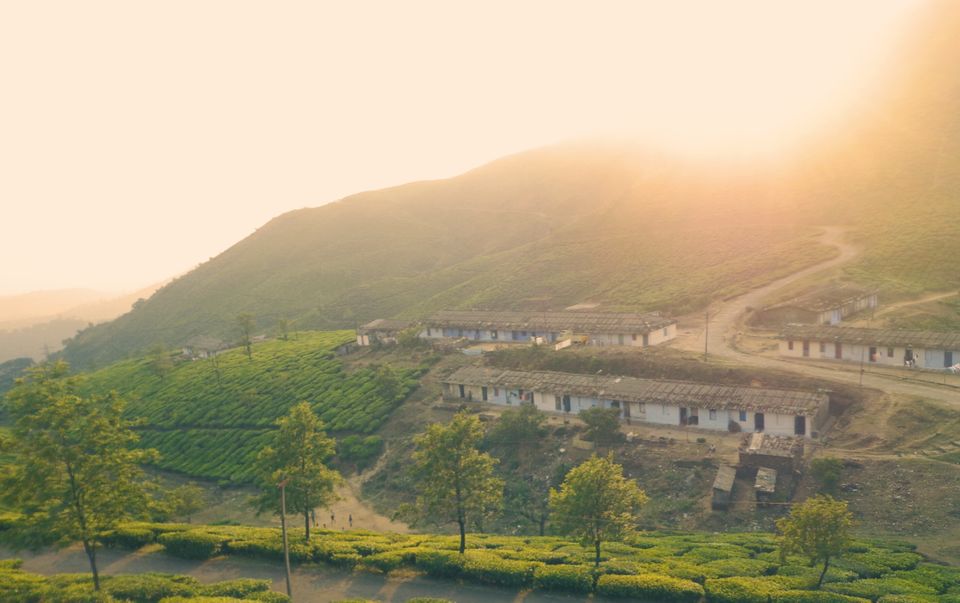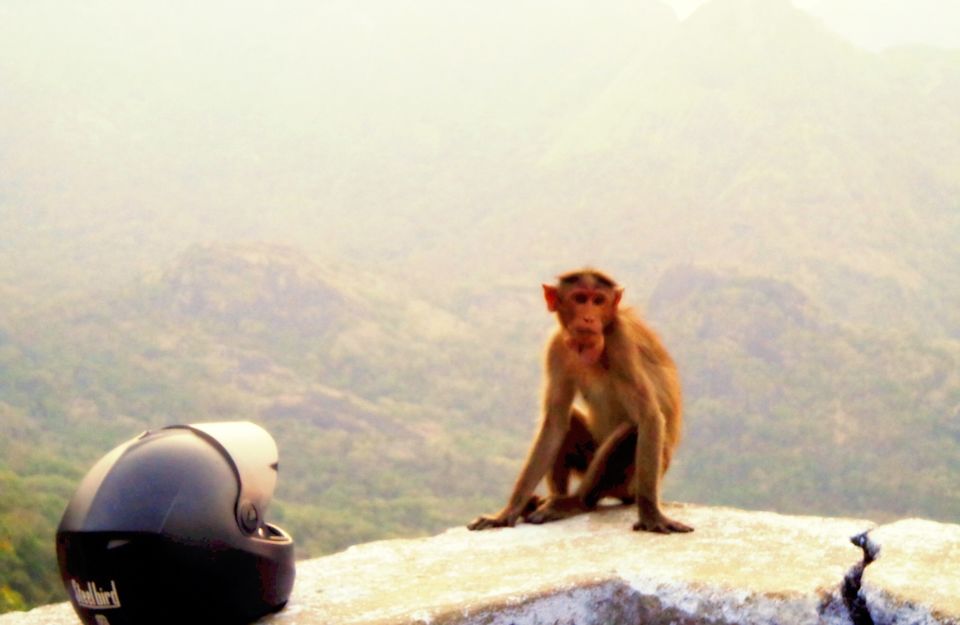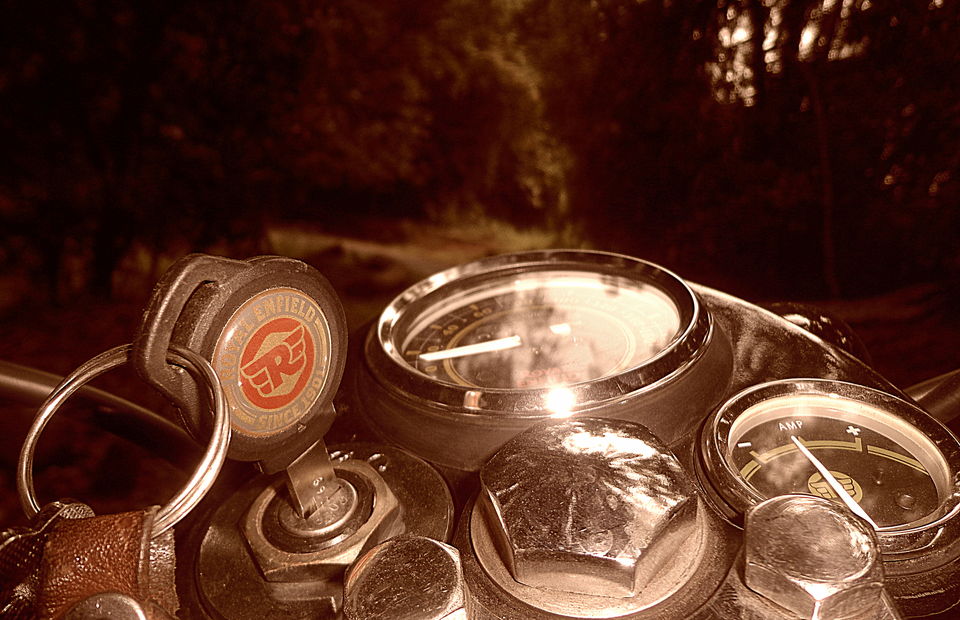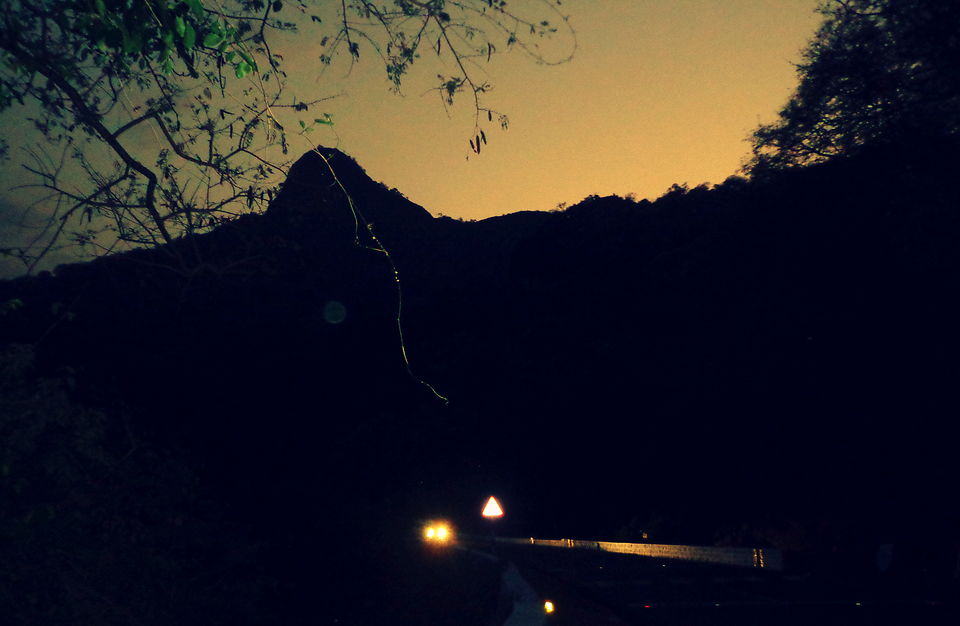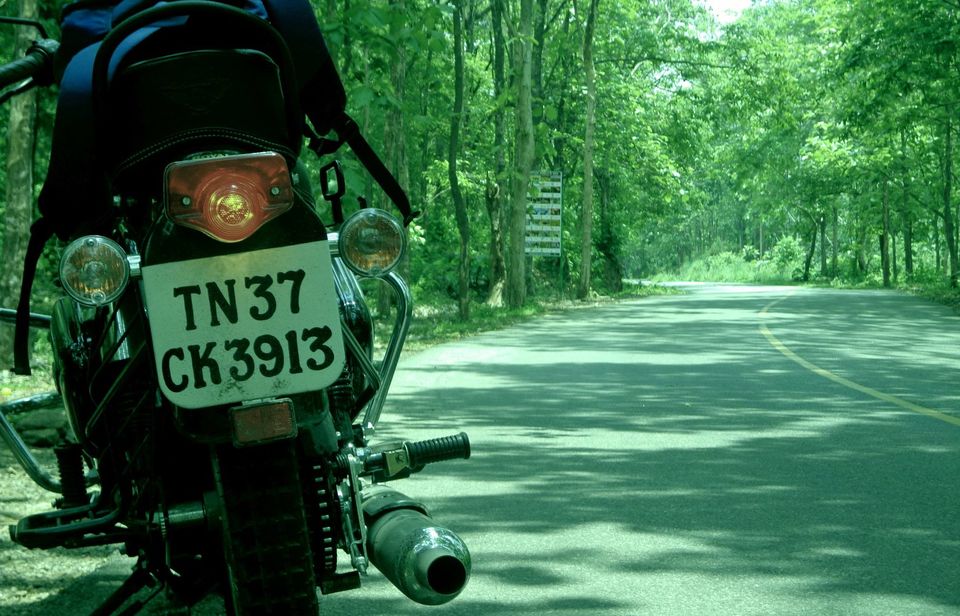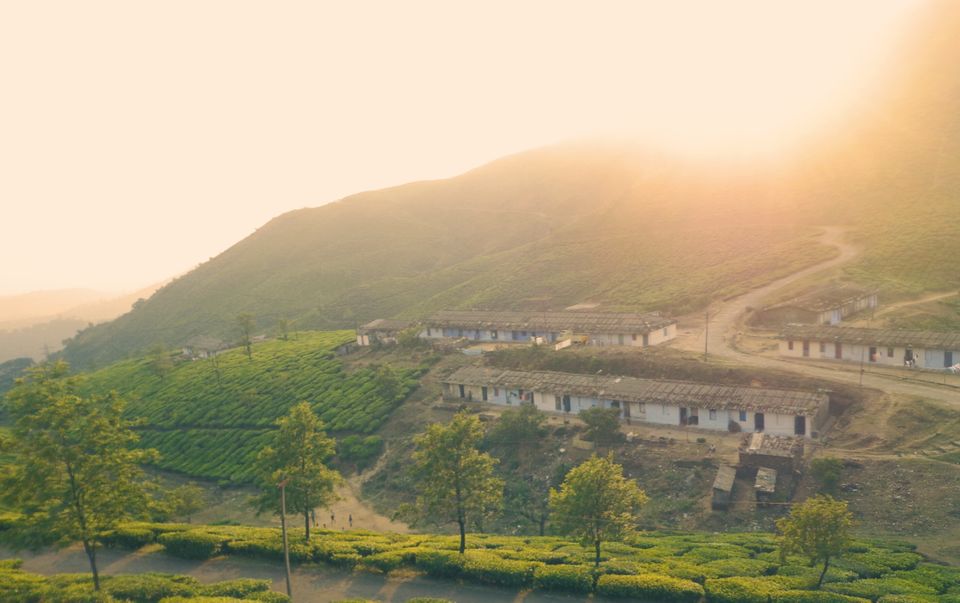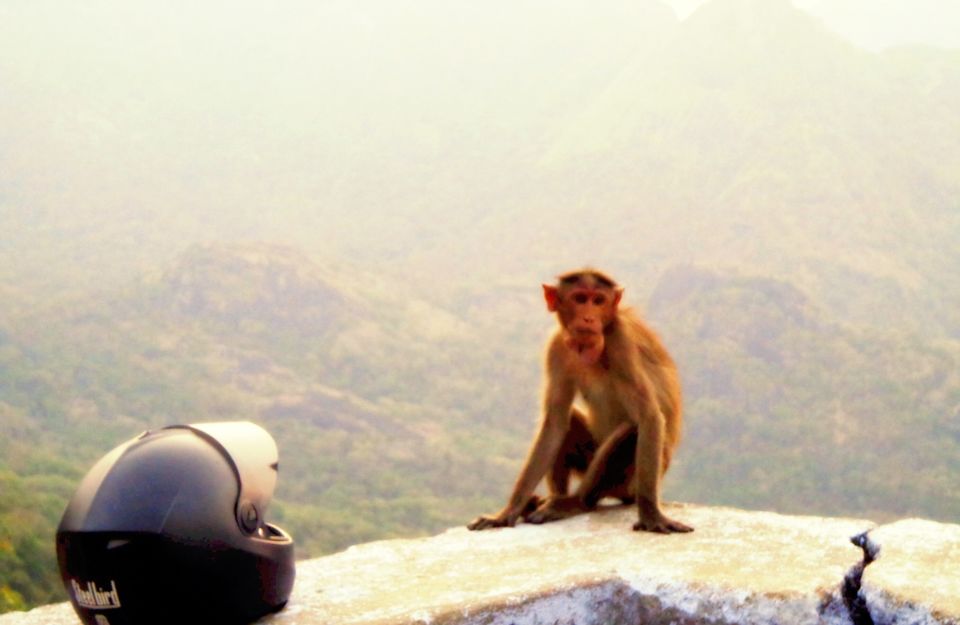 I had this mind-bending experience  during the last days of my college life .Everyone was busy with  mugging up the portions for exams  . I was getting bored and restless .I actually needed a break from the whole mess to relieve my frustration. I told my friends that I want to go for a ride but  they scolded me for my insanity since we had exams within two days. So I  thought of going for a solo ride and planned to go home since my  nephew was at home for his vacations . I thought of having some adventure  this time. So,I opted a different route which was 100 kms longer than the usual one .i.e Kochi-Athirapilly-Valpara-Coimbatore  route.
                                                   I googled the route map and surfed about the restrictions through this route. I woke up early  did some exercise and packed all my stuffs for two days.I left my hostel around 8 am and had my breakfast on the way. I reached Chalakudy  and bought a litre of water bottle ,some snacks and few dark chocolates(good energiser).I didn't find any difficulty in finding the directions and route. I rode slowly through the town and left the township within a hour. Since it was in mid of summer the sun was cooking me up . As I entered the forest area it pampered me with shadows of huge trees and misty air. The road was soaked since few days and  I could feel the 'aroma' of wet trees and soil.
                                             The road was smooth and had lots of curves .After a few hours of ride I reached Athirapilly. The place was filled with tourists as usual ,I gave a glance to the waterfalls which was furious and milky. This waterfalls are very famous and her  beauty has been pictured in many recent movies. I didn't had much time since I had to cross the Tamil Nadu check post before 6 pm or else I will be trapped within the forest. So ,I left the place after spending a few minutes there .I reached  Kerala check post and cleared all formalities required to enter the forest area. I could see many settlements on the way and many unwanted questions started arising in my mind regarding the life of people living there.
                                            I kept riding dauntlessly . I couldn't see any buildings,vehicles,people or any of such and it was scary. But I felt an eternal blissful feeling . I wished if I could live here alone away from all sorts of dramas,greed,wrath etc.  of the mankind. I rode almost for 25kms without any disruptions. After riding for a while  I was in middle of the forest. I parked my bike and went for a walk through the forest. I saw  some bamboo plants been smashed by elephants and its dung too which was fresh and warm. I understood the place was ruled by the 'big daddy'. I continued my journey after clicking few photos.
                                        As I stepped back from the forest a  few riders passed me waving hands .I smiled at them with joy. I kept riding through the dark dense forest  taking some few halts as if it was my 'home' .Finally ,my stomach was getting void so I rested for sometime near a pool after having food which I had bought  from the town.I slept on grass feeling the wetness of the soil removing my jacket which almost baked me. I kept listening to the sweet voices of birds which reminded me my childhood days.
                                          I saw few jeeps approaching to the pool it was a couple of families who are on their picnic .After watching them having fun for a while I left the place since I was getting late . I crossed several rivers and dams. The places began to change from dense forest to high range as I kept riding. I  finally reached the tea plantations of Valpara. The place  was serene and beautiful. Between the tea plantations there were  few temples ,shops and small houses. I reached Tamil Nadu check post on time and I saw a board stating "42 hair pin bends ahead, Go slowly" .I rode carefully through the curves and didn't forget to click pictures in between .I could see the city from the cliffs of Valpara and I stopped at a view point . Few tourists were having snacks and feeding monkeys simultaneously . I sat down for a while enjoying the sunset .When I was about to leave my helmet was in custody of a monkey . It didn't allow me to take my  helmet since it was eccentric.I offered it some food and distracted it so that I can snatch my helmet back .The place was getting darker and intense . A  policeman  warned me for staying there after sunset. As there were many cases reported about people been attacked and killed by leopards and gaurs (a type of wild buffalo).
                                           After few minutes of ride through the forest and vilage I reached Pollachi town. I was having a weird feeling of leaving the forest .The messy town and noisy crowd irritated me. But I was happy on the other side because now  my soul has been nourished and spirited than before.I rode to home without any further halts.