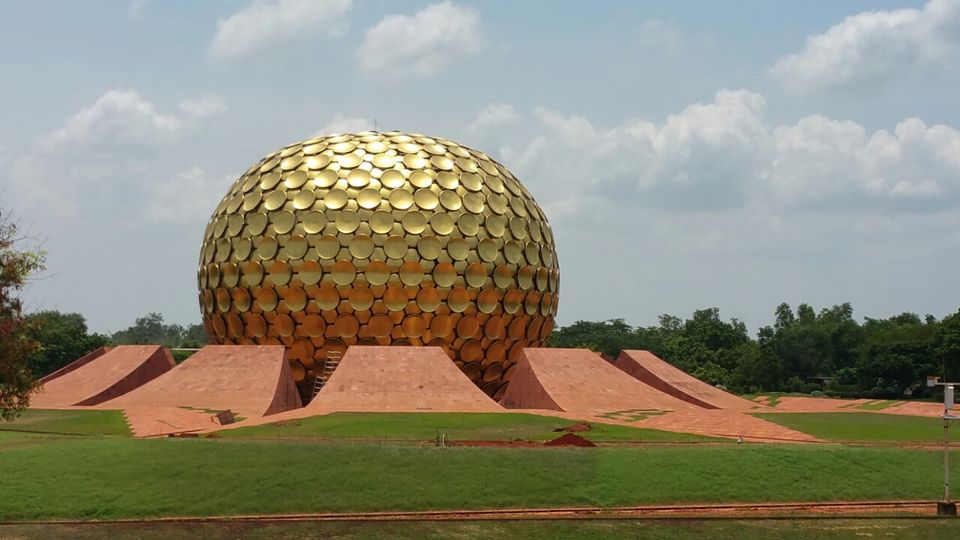 Pondicherry -A town in south best gateway for a weekend trip.
Me and my best friend we visited Pondicherry in month of July for 2 days.
We took a flight from Hyderabad to Chennai.(Its a 1 1/2 hr flight) and then we boarded a bus from chennai(Guindy) to Pondicherry(3-4 hours journey depends on traffic).
You can book bus in advance online there are Government buses and there are Rathimeena travels who has comfortable buses.From Guindy you can get many buses fro Pondicherry if not booked prior.
Stay:We stayed in The Promenade.Its 4 star property bang opposite to Promenade beach.We got good deal on PayTM for same.Hotel is too Good and very clean.It is situated in center of town so all the tourist places are on walkable distance.Breakfast spread is very good.They have one restaurant and one lounge.Staff is very helping.
To visit places you can book a car or take a rick(which may cost you more as Ricksha-wala charges you any amount as you are new to place so be aware)
We had rented a two wheeler to go around which cost you something between 300-500Rs.depends on what you are renting.
Places to visit:
1)Promenade-
Its a nice beach side area just like Marine drive in Mumbai.But the best thing which unlike marine drive is this whole area is closed down for Vehicles after 6:00P.M.So you can see people walking ,Jogging and kids playing on the road with all freedom.
2)French War Memorial
It is built on the Promenade.It serves as a reminder of those valiant soldiers who lost their lives during the World War-I from 1916 to 1919.
3)Auroville
It is some 12Km away from The Promenade.Its village in itself.You can stay and meditate there.They have place where you can sit and meditate.You need to book it in advance if you want to meditate.Nice place.Have couple of shops of handmade things.
4)Aurbindo Ashram
The ashram is also the place of Samadhi of Sri Aurobindo and The Mother.
You cannot talk in once you are inside ashram.It is very peaceful inside.You can sit and meditate.
5)Eglise de Notre Dame des Anges
The church is beautiful.Has a very good architecture.Must visit.
6)The Pondicherry Botanical Garden
This is also a near by place from promenade beach.But we didn't find anything there.We roamed around but there was nothing.We could just find one toy train.
7)Immaculate conception cathedral.
A Roman Catholic old church in the heart of city.Its beautiful and peaceful.We went very late in the evening but it was very quite being in city center.
Also there couple of other beaches like paradise beach,Sri Manakula Vinayagar Ganesha temple.
There is a paper factory as well which you can visit and see how paper is prepared.They have a shop where you can purchase paper made stuff there is lot of variety.
Also there are couple of shops where you get handmade organic soaps,Cones,Essence.Its a speciality there.
If you are staying near by city center there are lot of options for eating.
All in all Puducherry is a good gateway for relaxing.To spend good time with friends and family.
Best time to visit is from Dec till Feb.
Happy Roaming!!